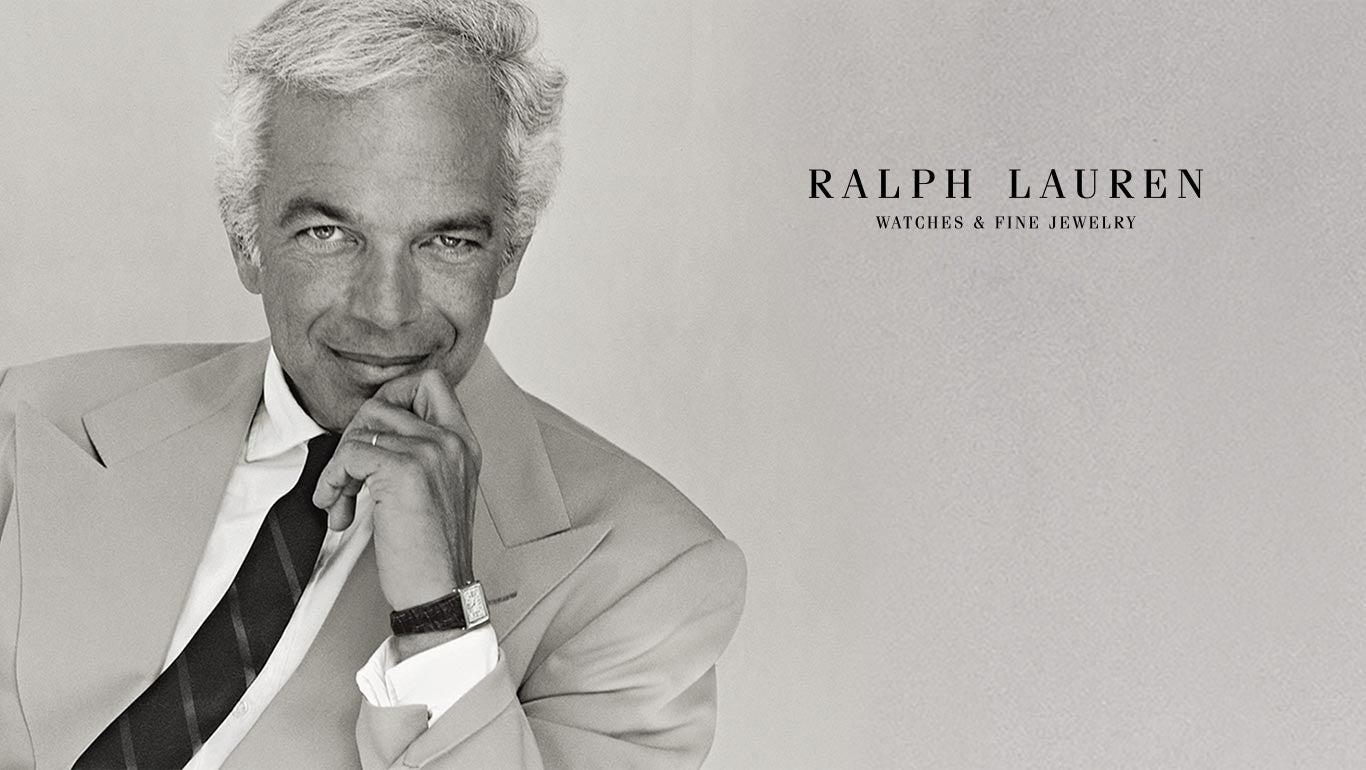 The watches I've been drawn to represent a passion for design and a respect for tradition and craftsmanship. A watch also represents something personal. It reflects your individuality and taste—from its functionality to its aesthetic.

Ralph Lauren Watches
Discover the peerless design and exquisite artistry of Ralph Lauren timepieces, crafted in Switzerland by master artisans



For purchasing details, please call 888-475-7674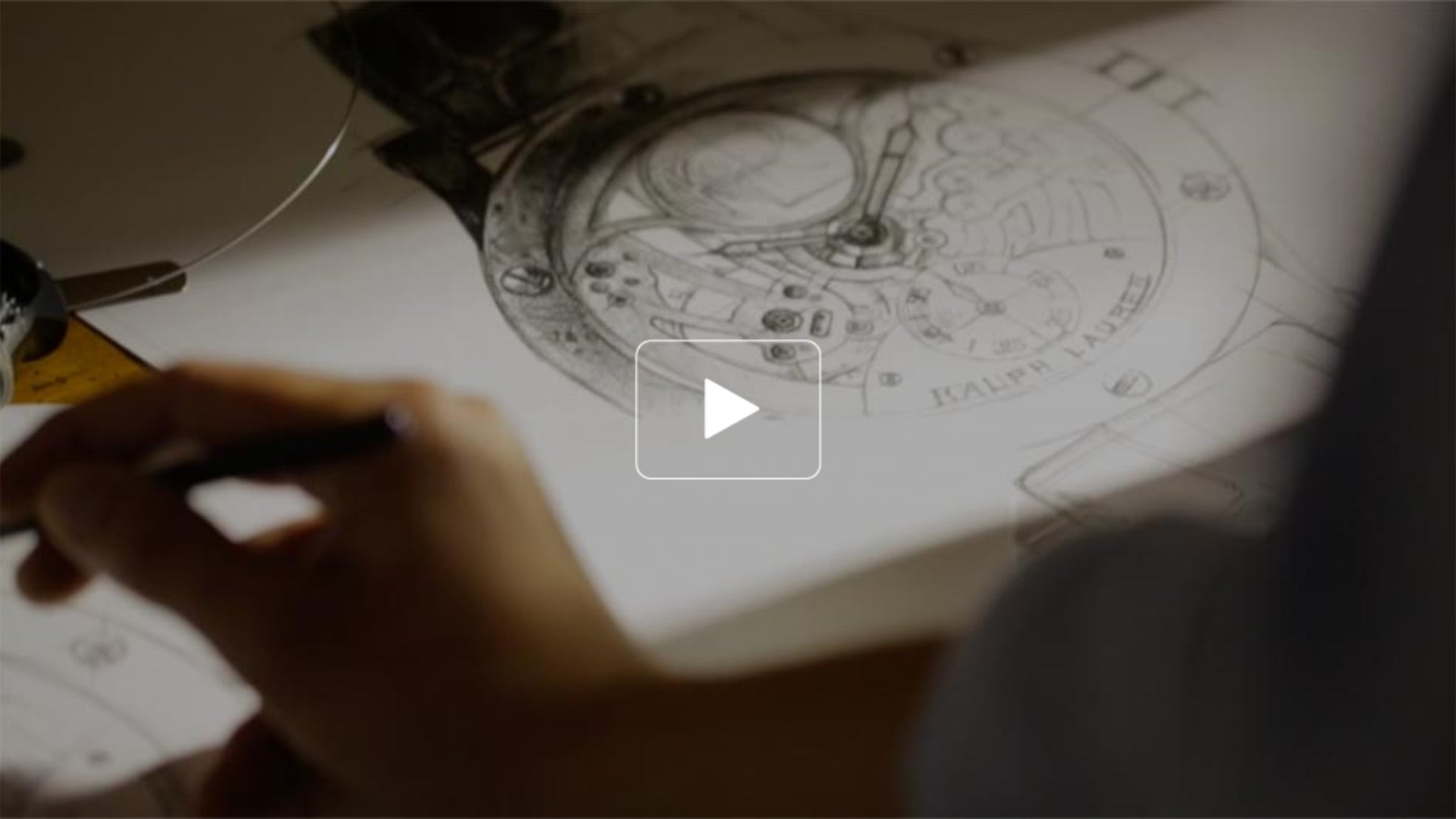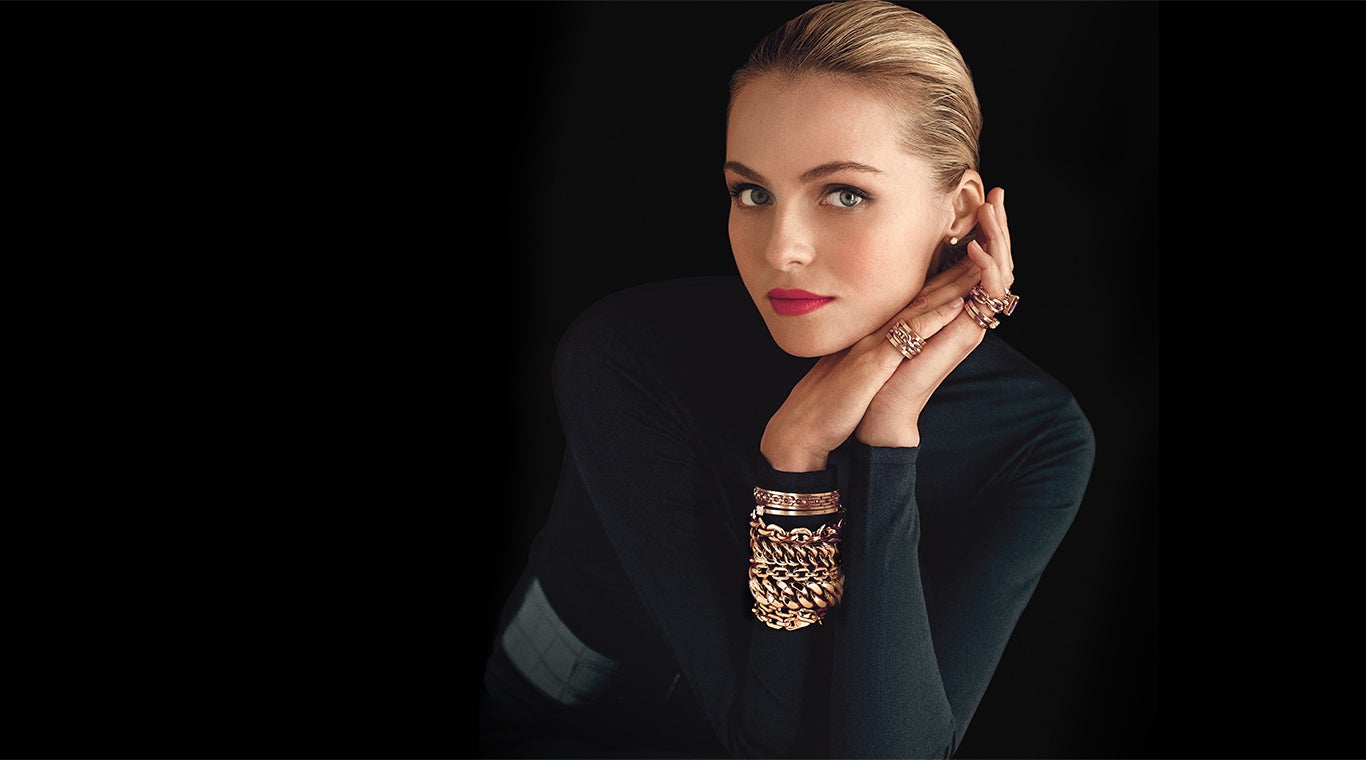 THE CHUNKY CHAIN

Fine Jewelry Collection
These masterfully crafted pieces celebrate the modern spirit and captivating elegance of the Ralph Lauren woman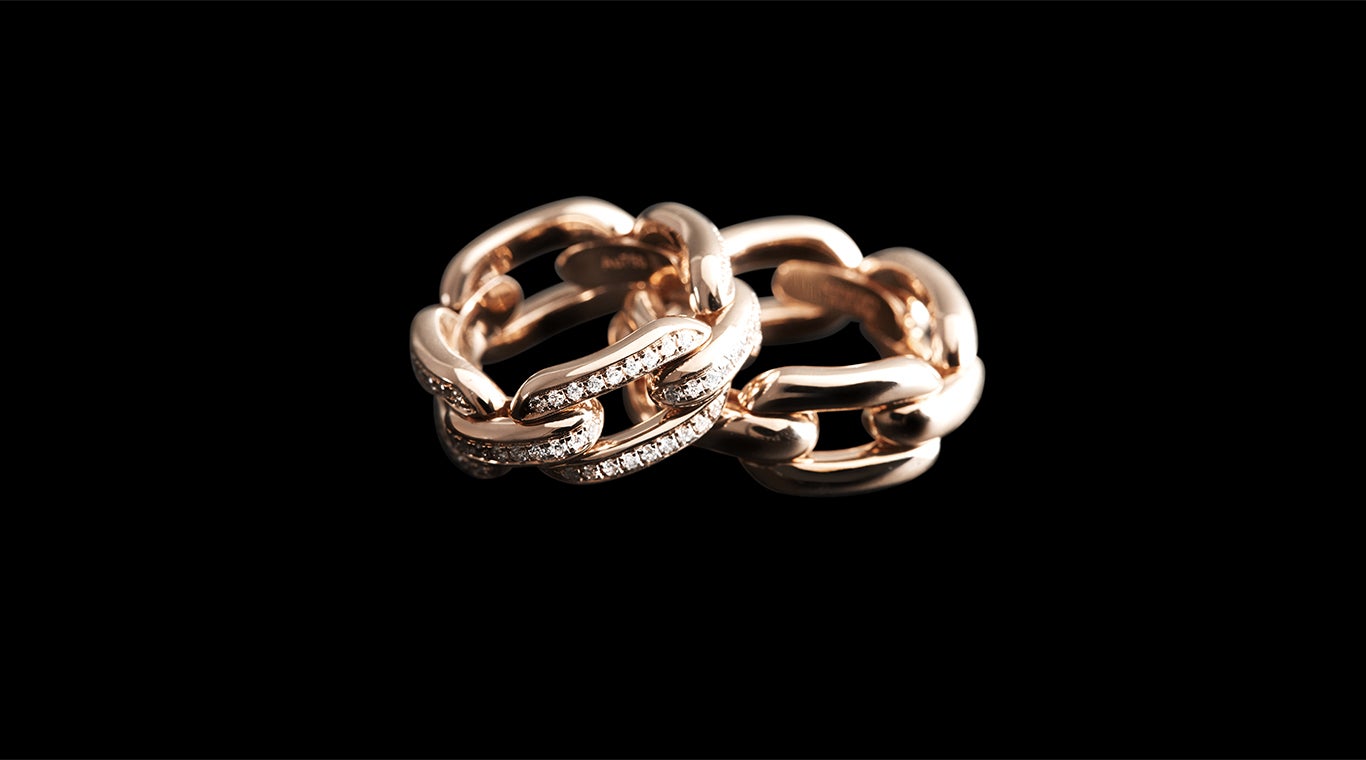 Our 18K rose gold rings are designed with graceful interlocking chains and are available with or without diamonds.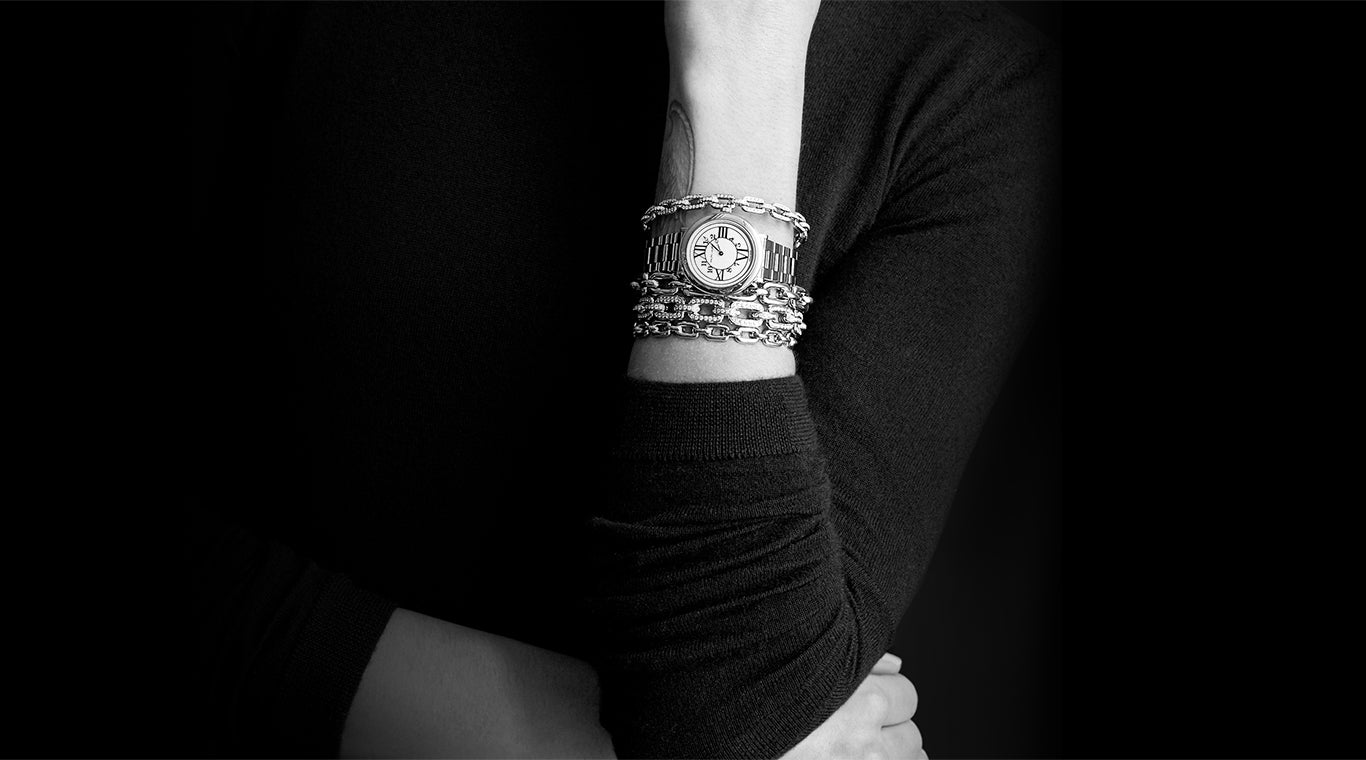 Two sizes of glamorous single-chain bangles stack with our timepieces and the collection's other bracelets.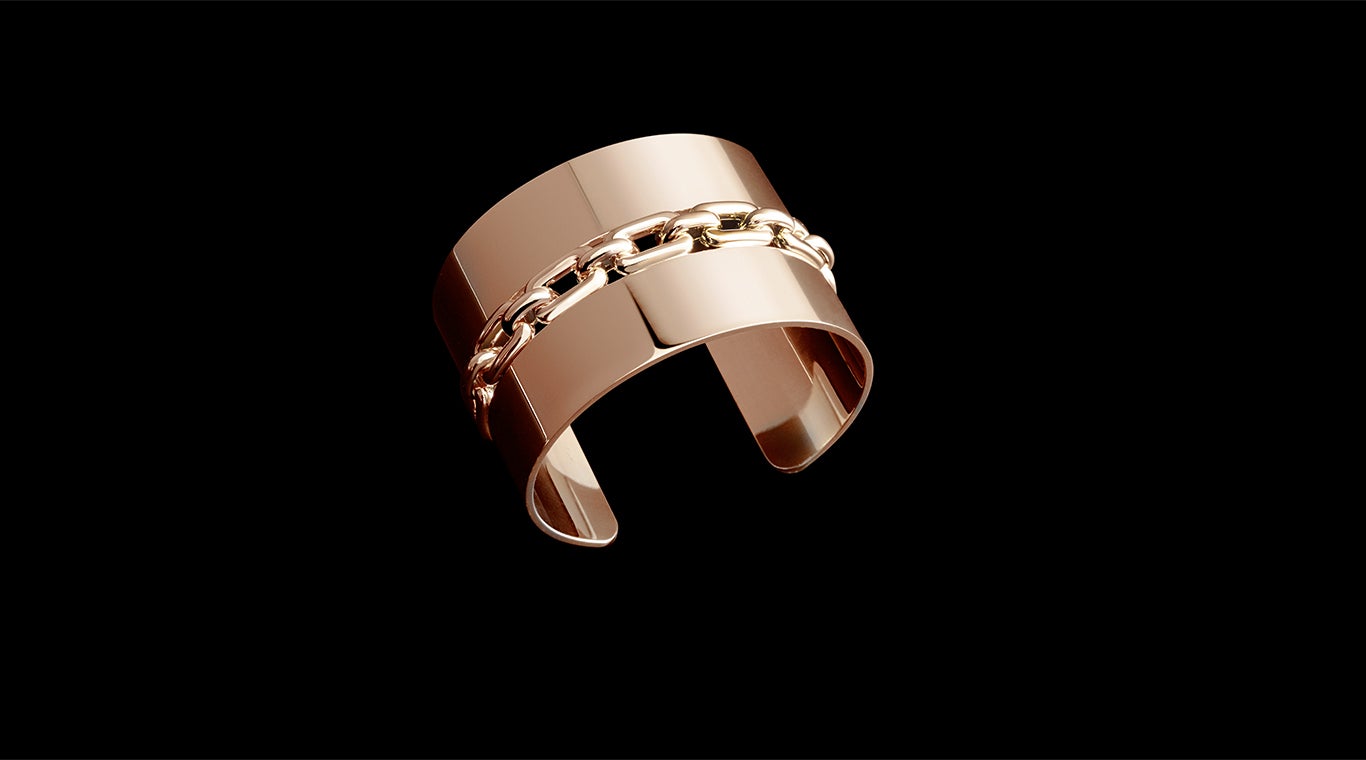 The chic 18K rose gold cuff is imbued with a spirit of elegance and ease that is unmistakably Ralph Lauren.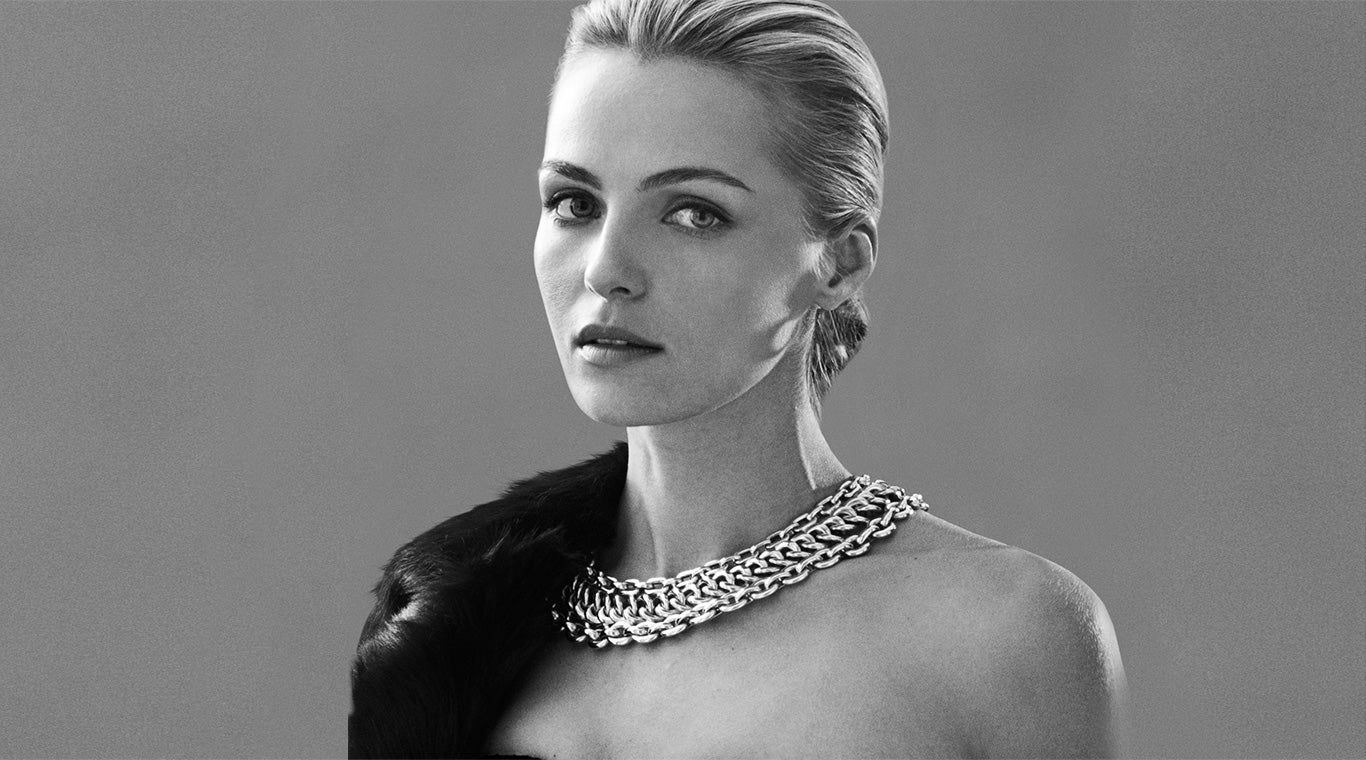 Bold three-chain necklaces in sterling silver or 18K rose gold complement the bracelets and rings for timeless sophistication.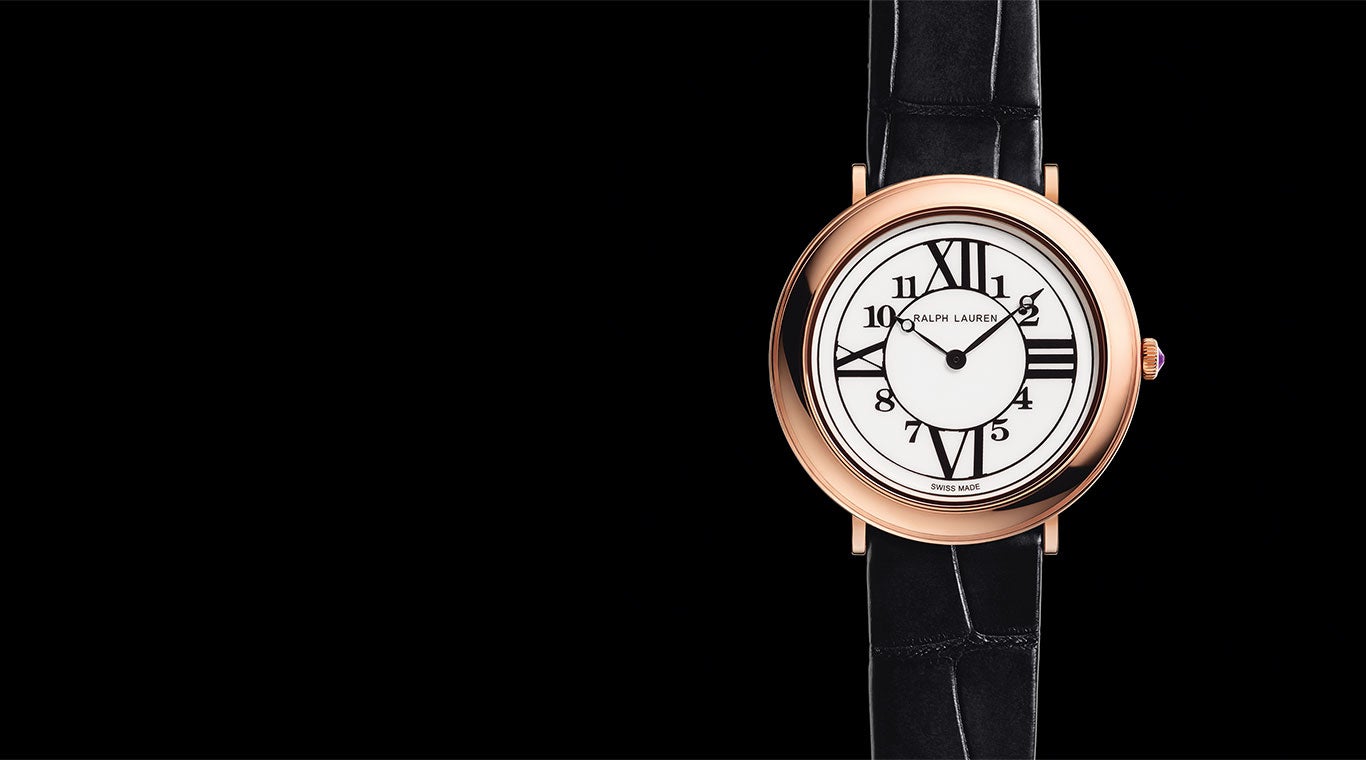 The RL888 Collection
Inspired by Ralph Lauren's glamorous women's flagship store at 888 Madison Avenue in New York City, the RL888 collection embodies elegant sophistication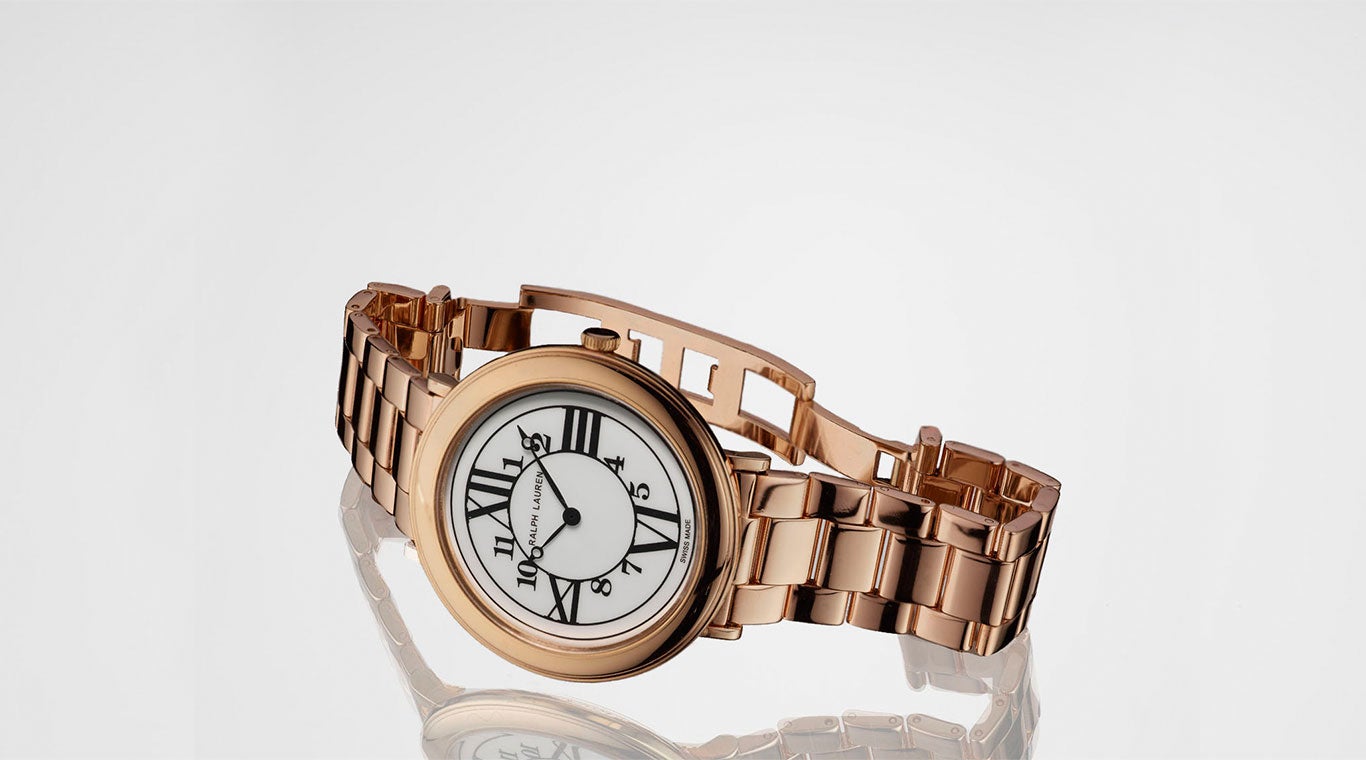 Featuring a chic round case and a bold mix of Arabic and Roman numerals, the RL888 collection expresses the elegant and modern sensibility of the iconic Ralph Lauren woman. Select models are embellished with sparkling diamond-set bezels, while others feature a vibrant rose-cut amethyst at the crown. Bracelets in 18K rose gold and stainless steel, or interchangeable straps in an array of colors and materials, speak to each woman's own sense of luxury.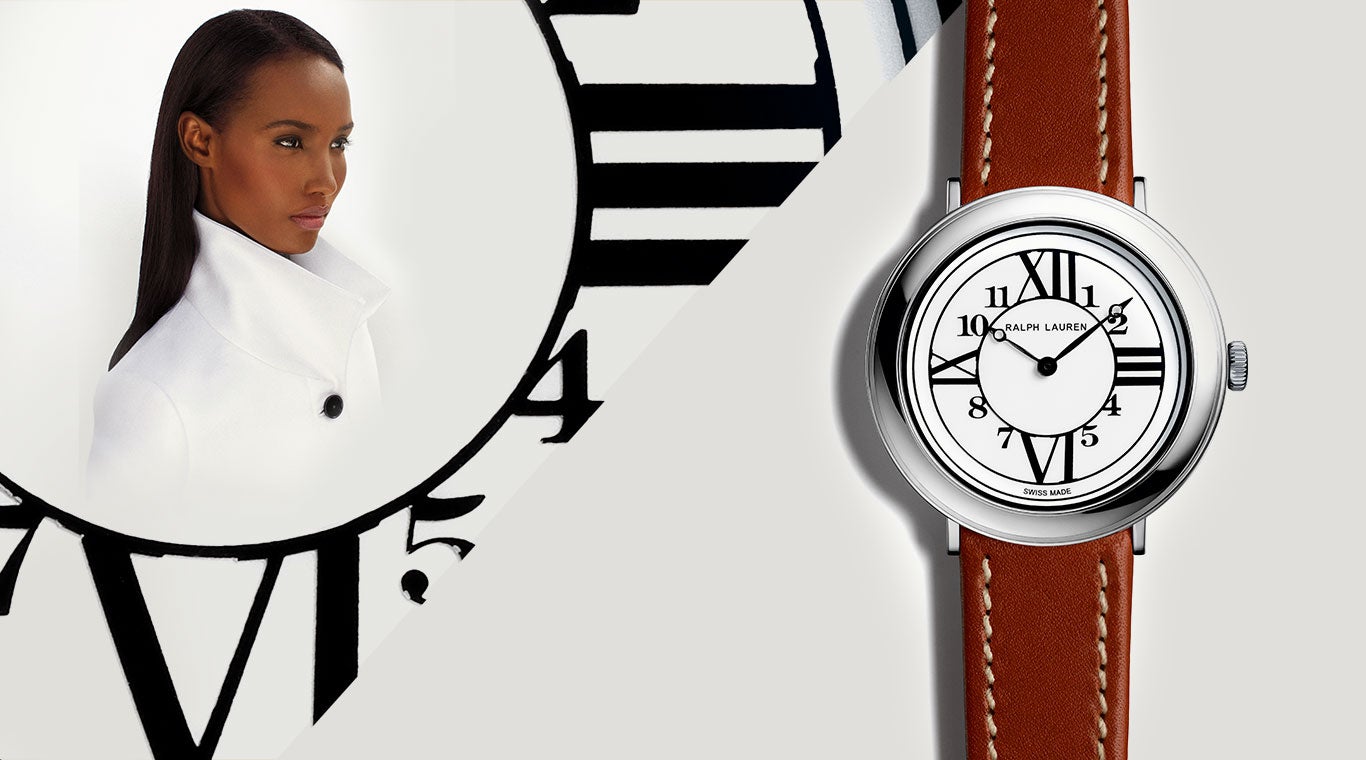 The round stainless steel case and sleek leather strap embody modern minimalism.
The collection features a wide array of straps in luxurious materials and striking colors, allowing the wearer to add her own personal style to any RL888 watch.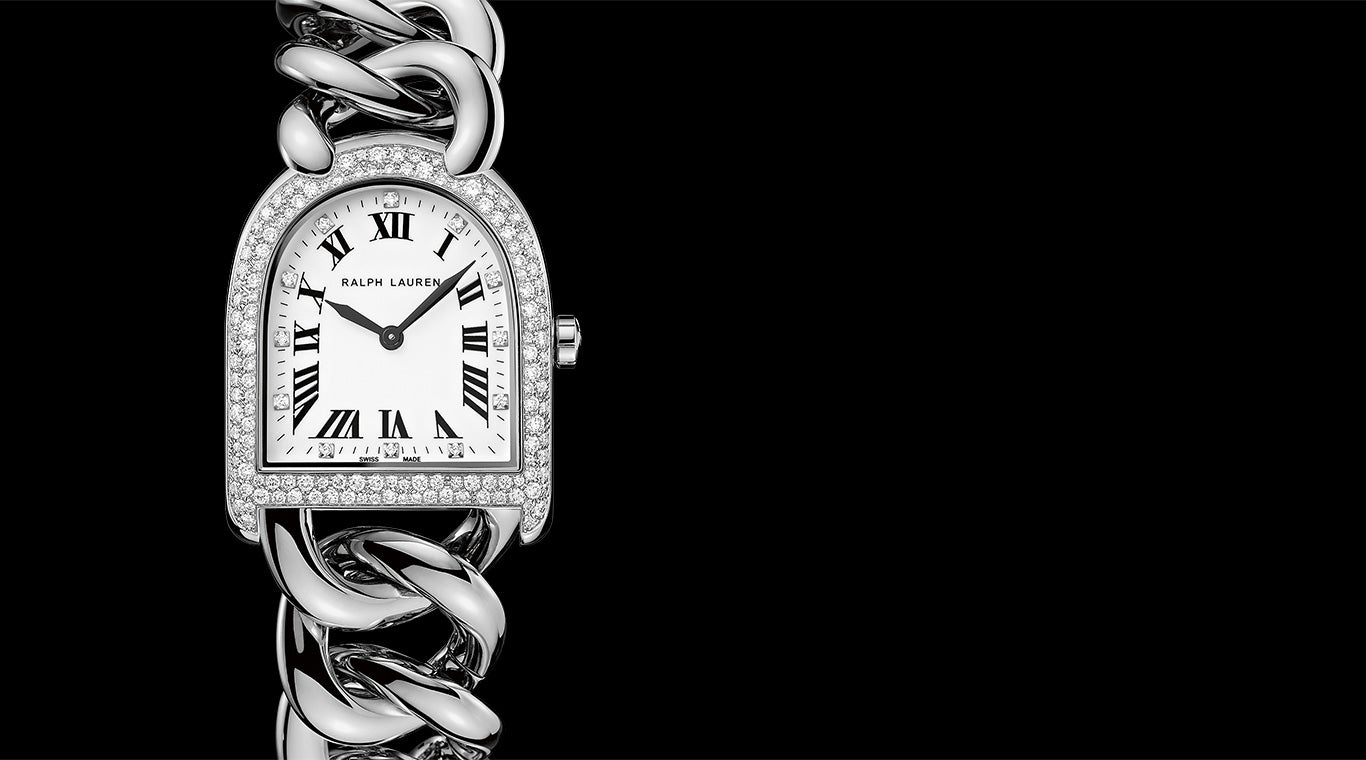 The Stirrup Collection
A vivid expression of Ralph Lauren's passion for the equestrian lifestyle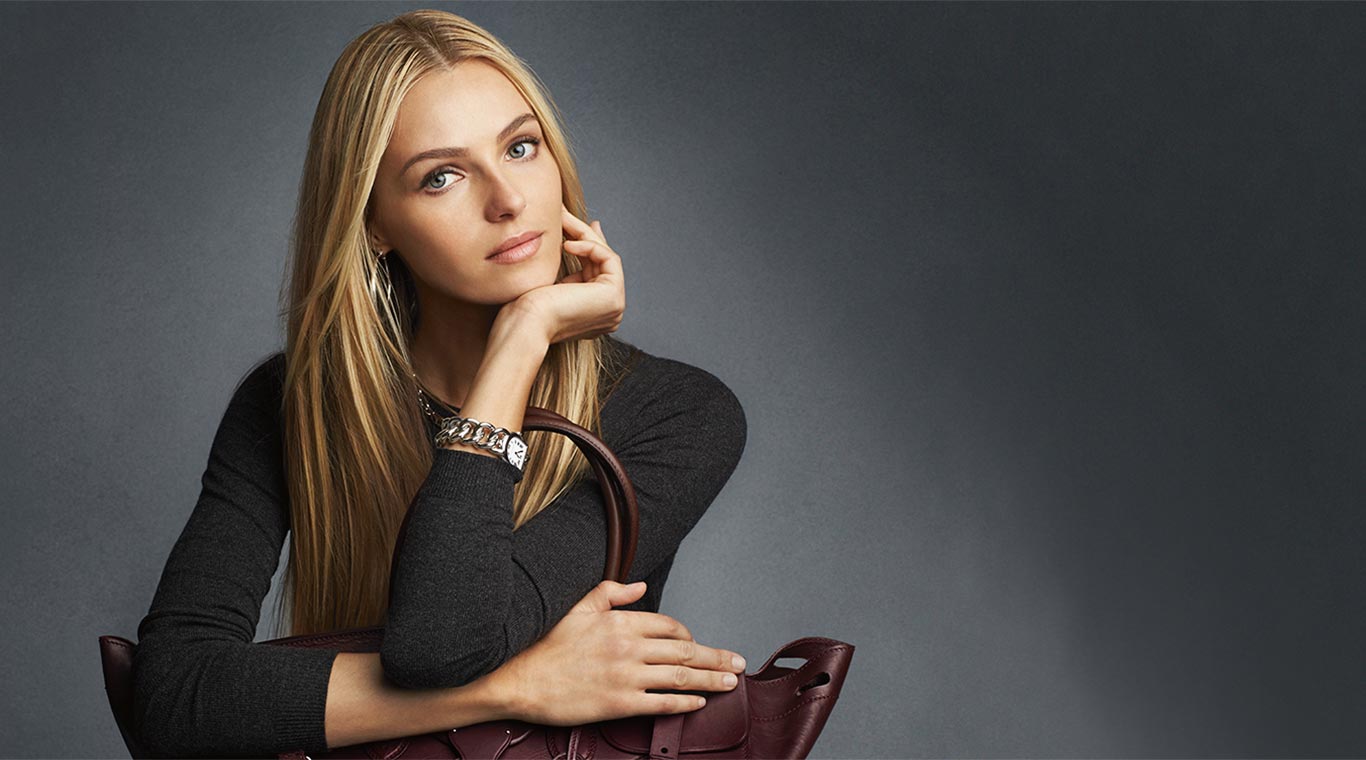 With their equestrian-inspired silhouettes, Stirrup collection timepieces celebrate one of Ralph Lauren's most enduring passions. This idea is further expressed by straps that recall the contour of a saddle and stirrup-shaped buckles and clasps. Link models pair a sleek case with the fluid grace of a bracelet that lies comfortably flat on the wrist. The collection is offered in four sizes and four metals—white gold, rose gold, platinum, and stainless steel—and many models are brilliantly embellished with diamonds.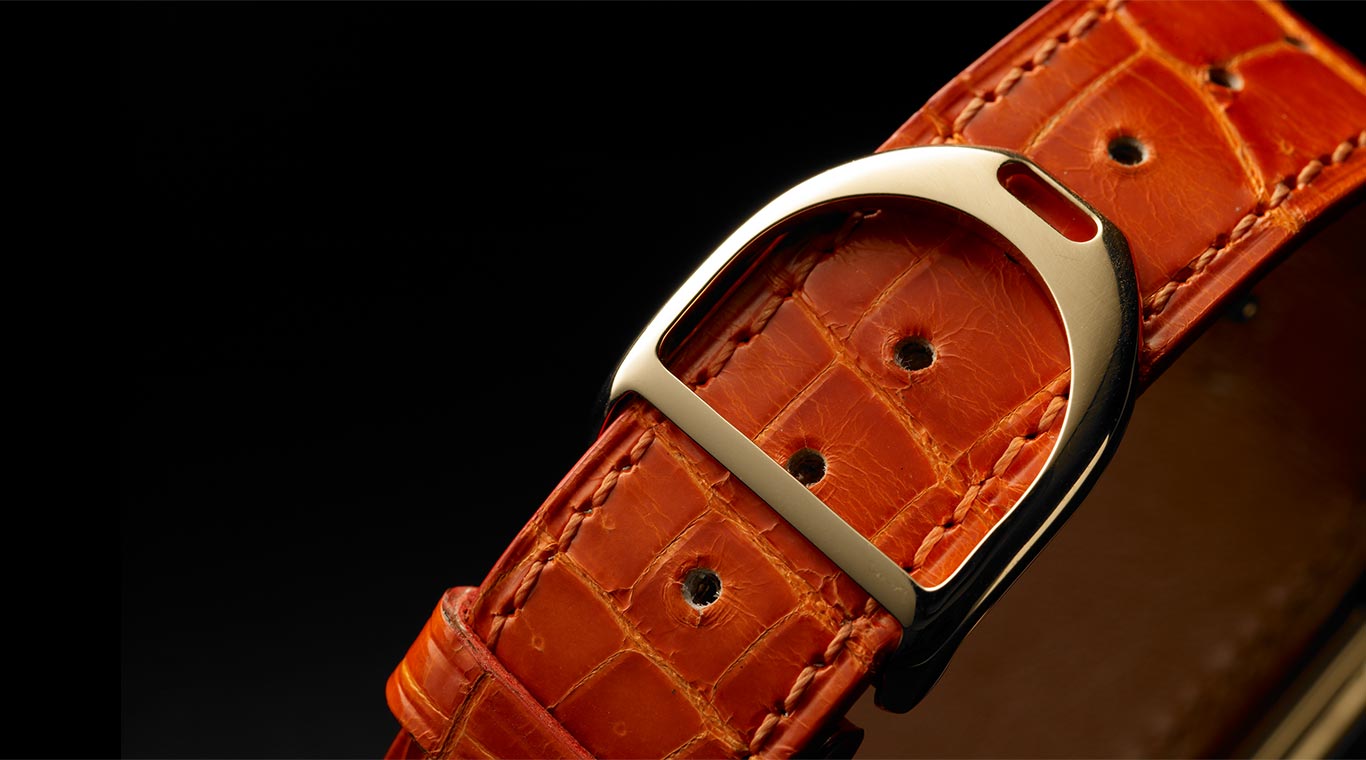 The equestrian theme continues with a stirrup-inspired buckle.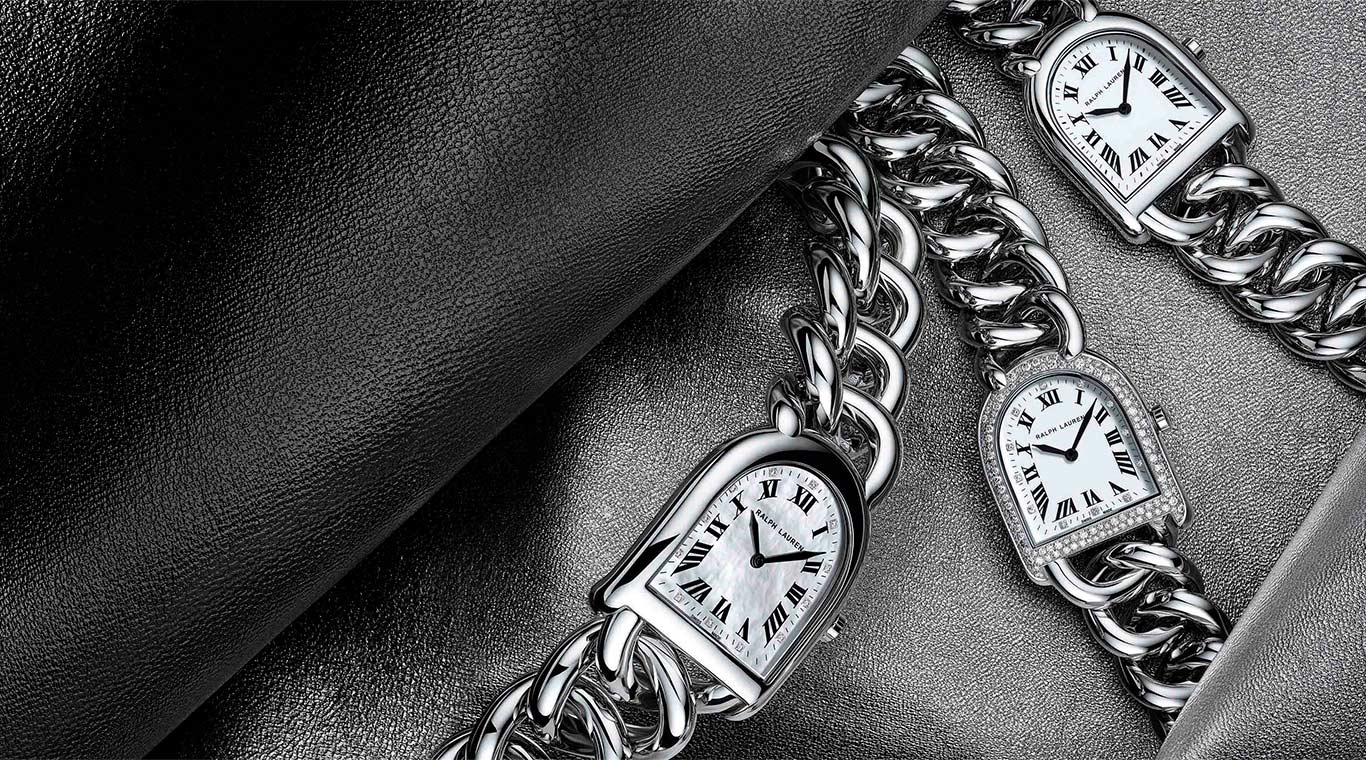 Polished interlocking chain-link bracelets.
The Automotive Collection
An exquisite collection inspired by Ralph Lauren's love of classic car design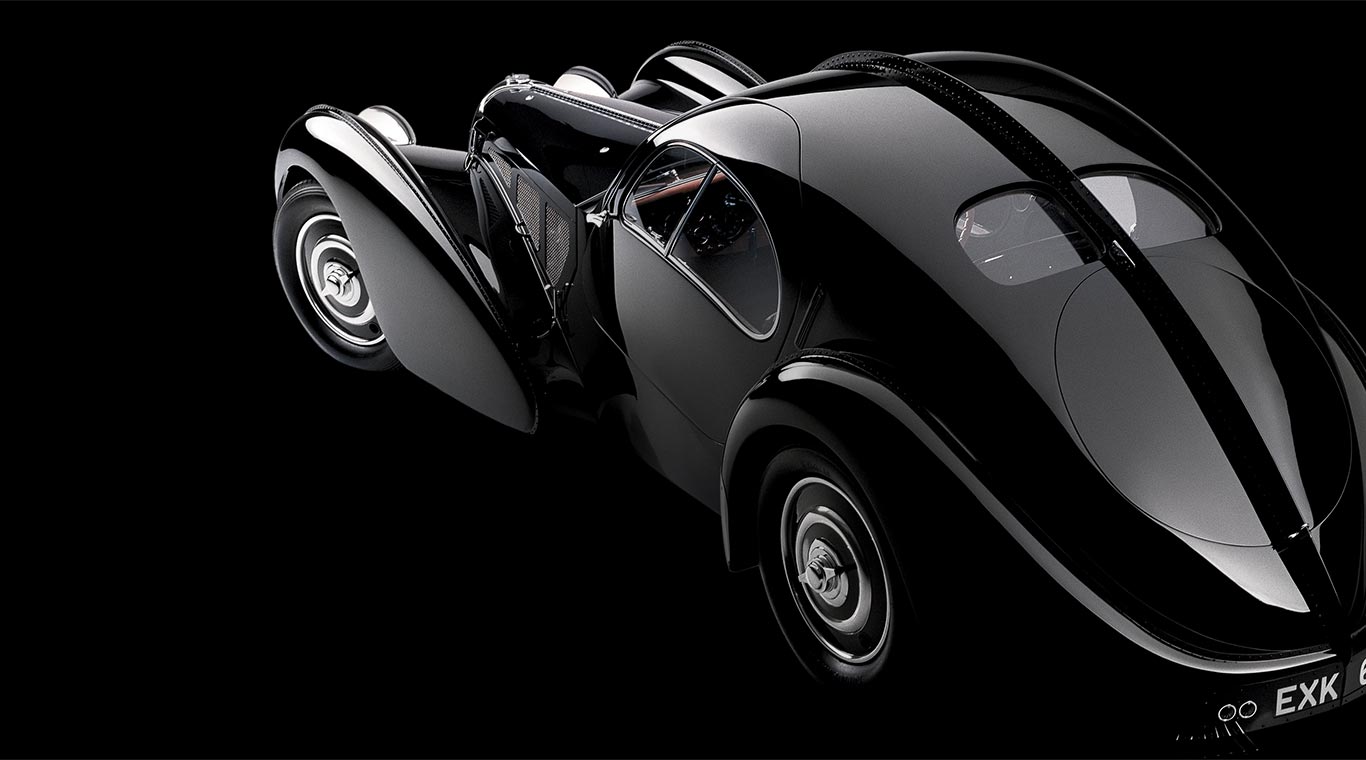 Inspired by Ralph Lauren's own 1938 Bugatti Type 57SC Atlantic Coupe—one of the world's most legendary cars—the Automotive collection is the paramount expression of precision, style, and high performance. Noble hardwoods emulate the richness and clarity of the Bugatti's dashboard. The elite black skeleton movement, a first for Ralph Lauren, is Swiss-made and customized exclusively to our specifications. RL Automotive models feature a new "RL" logo at 12 o'clock, inspired by vintage race car logotypes.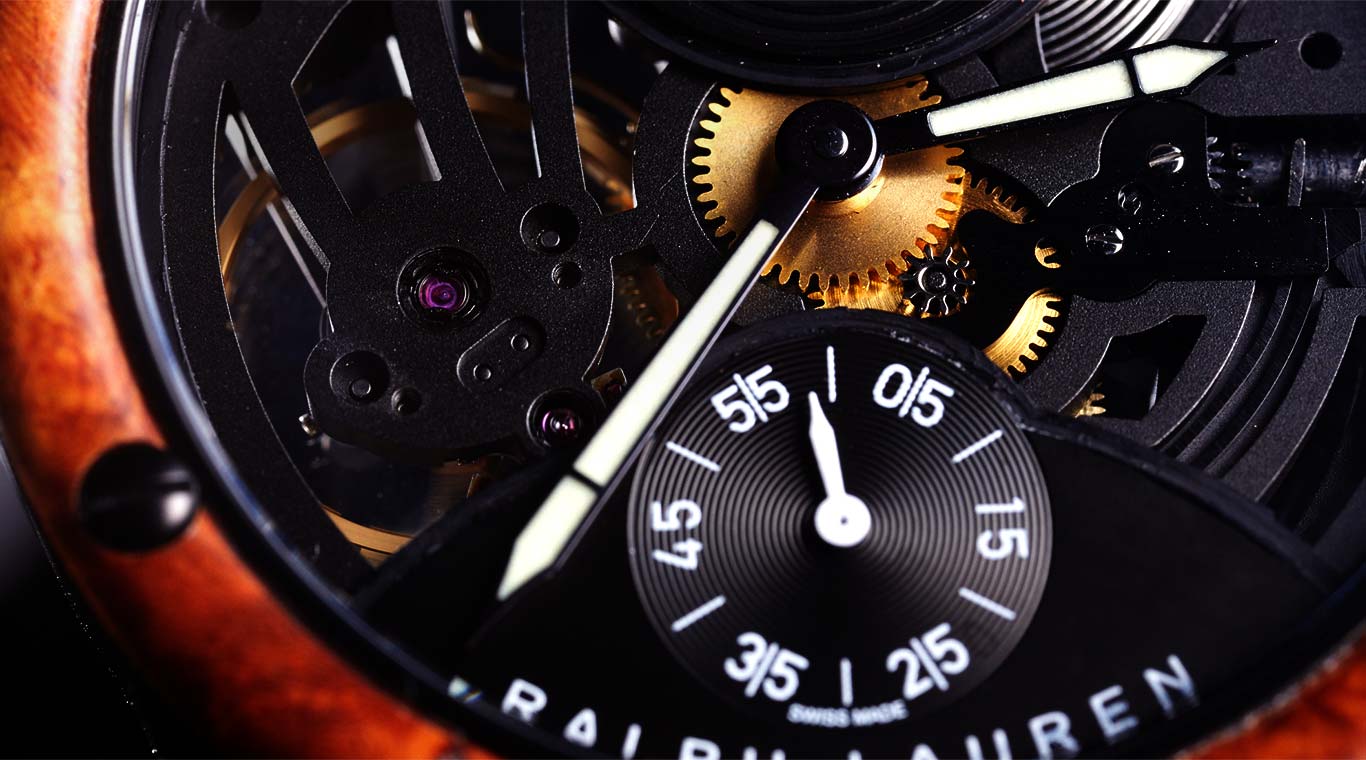 The burl wood bezel of the RL Automotive Skeleton watch is inspired by the steering wheel of Mr. Lauren's own vintage Bugatti.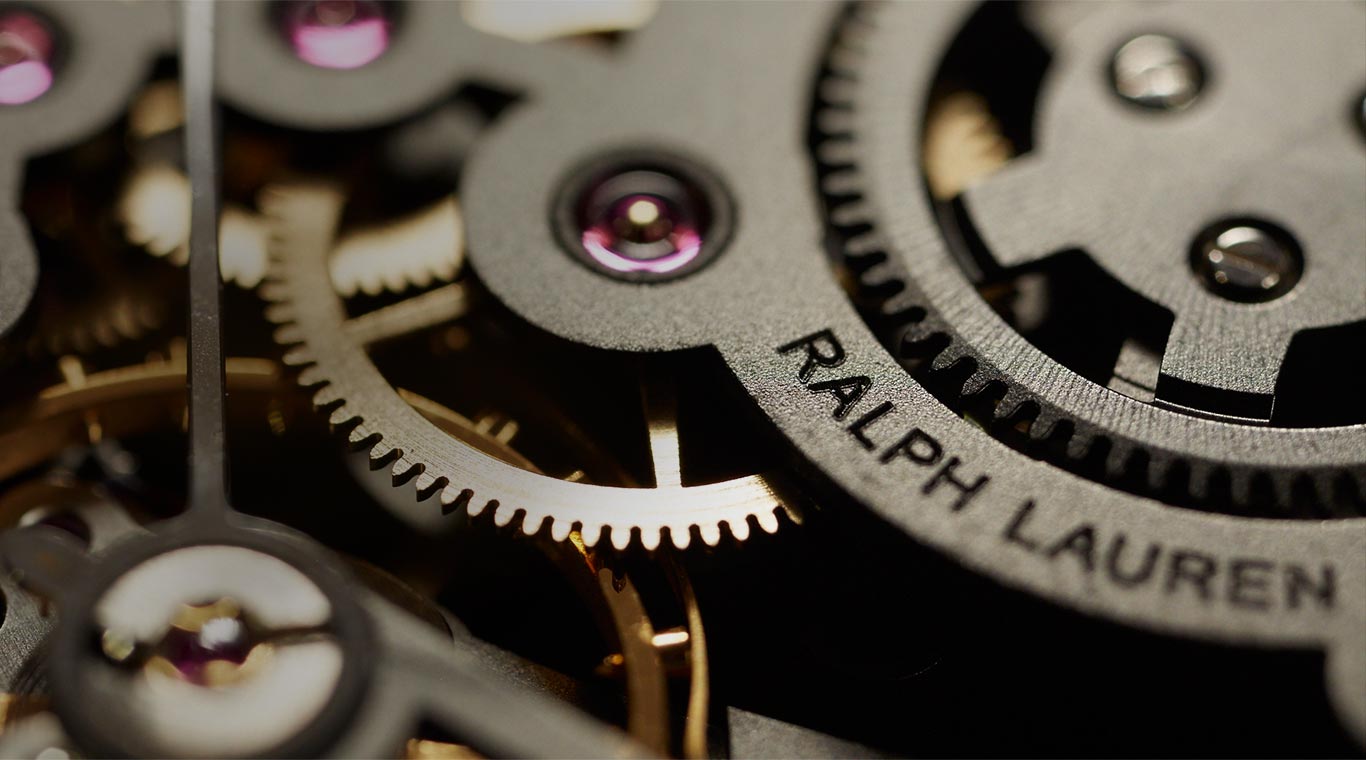 A Swiss-made RL1967 caliber mechanical movement offers world-class performance.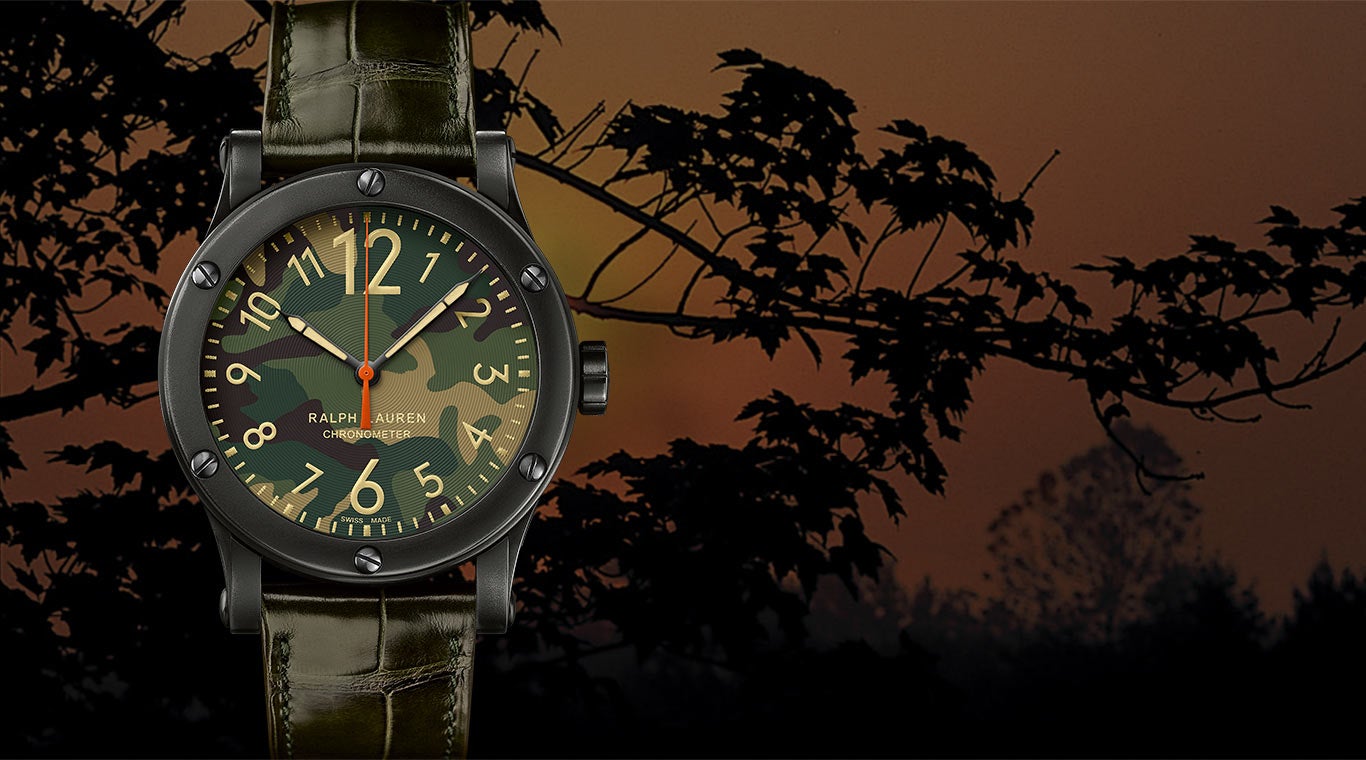 The Safari Collection
Inspired by adventure, the Safari collection is rugged in design yet impeccably refined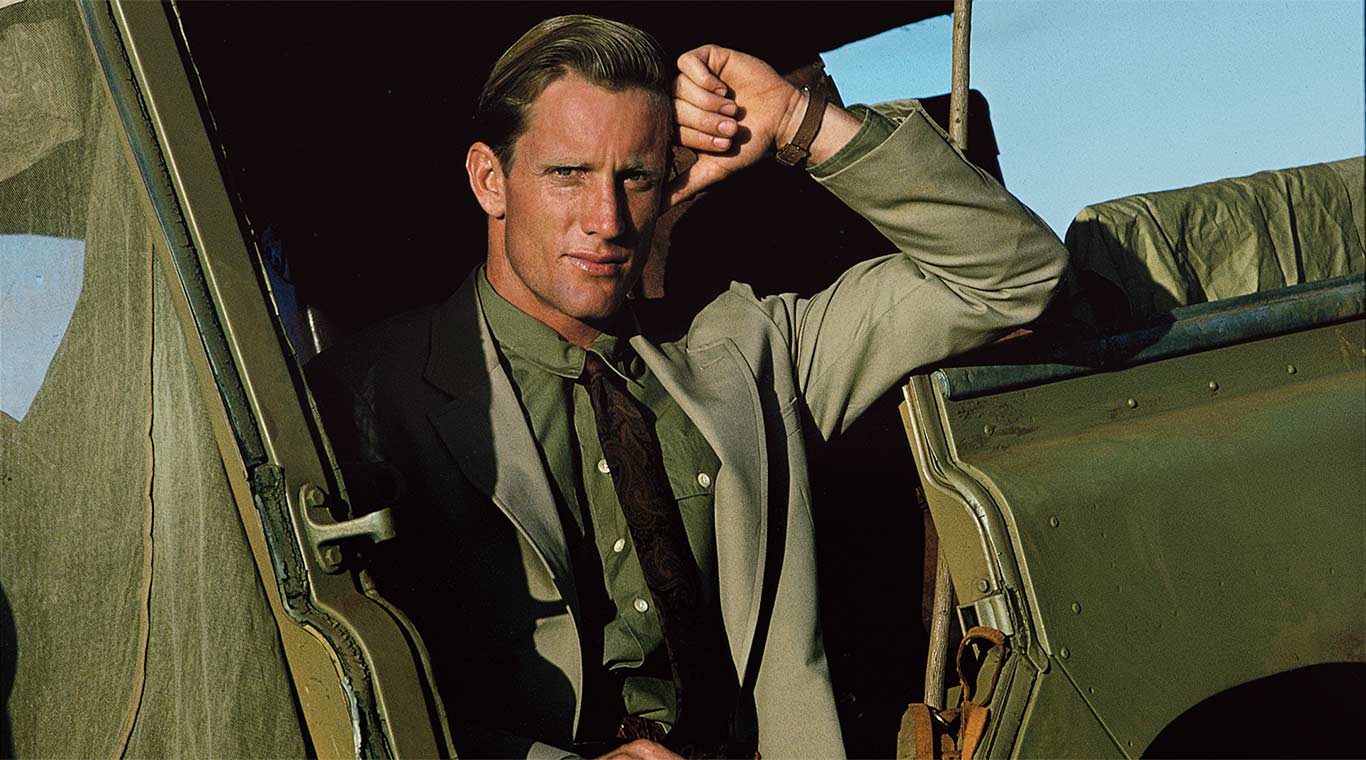 Taking inspiration from a spirit of exotic adventure, Safari collection watches are superbly crafted tools designed for daily use. Cases of blackened stainless steel—either brushed or shot blasted—evoke rugged luxury. They are powered by Swiss-made self-winding mechanical movements, and the COSC has certified select models as chronometers, which reflects the ultimate in precision. Tourbillon models feature exposed wheels—a whirling display of craftsmanship and hallmark of virtuoso watchmaking.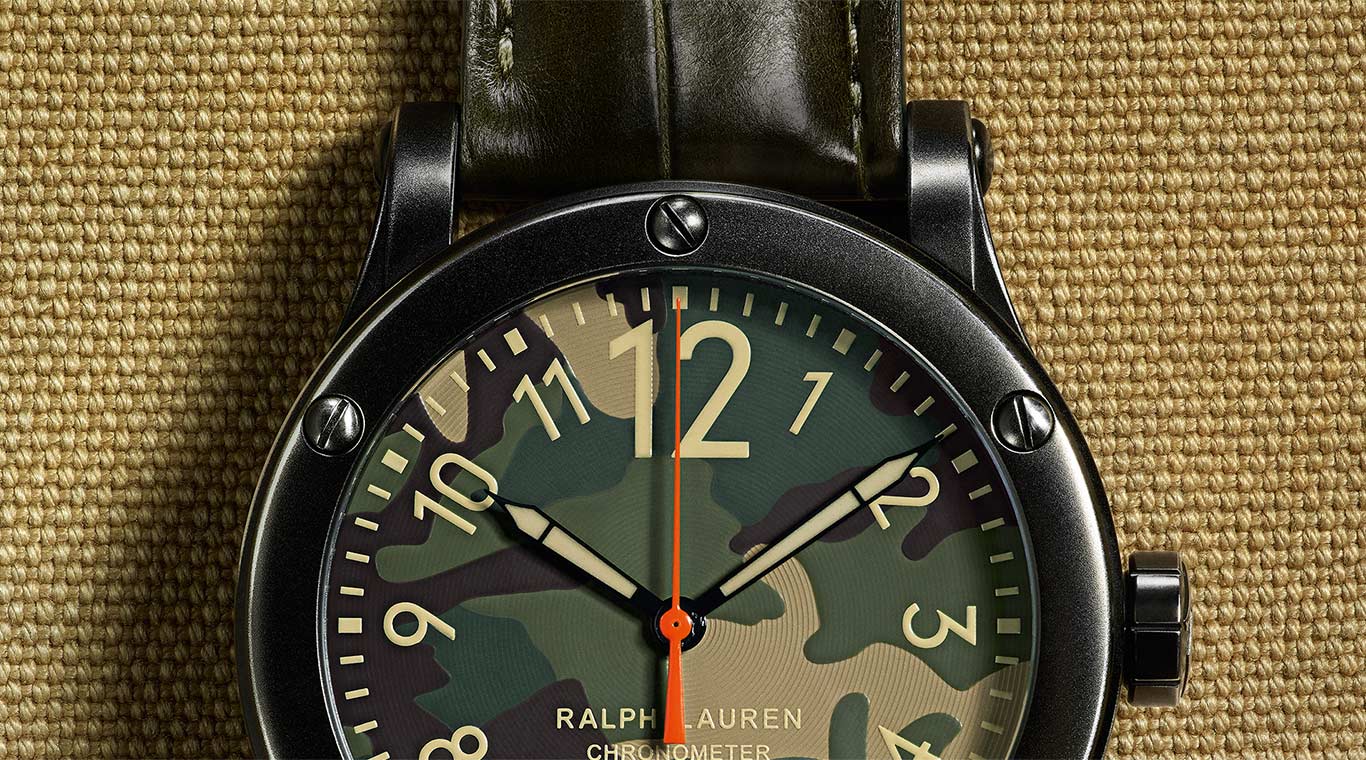 A shot-blasted, blackened steel case and camouflage dial with luminescent numerals exude a spirit of adventure.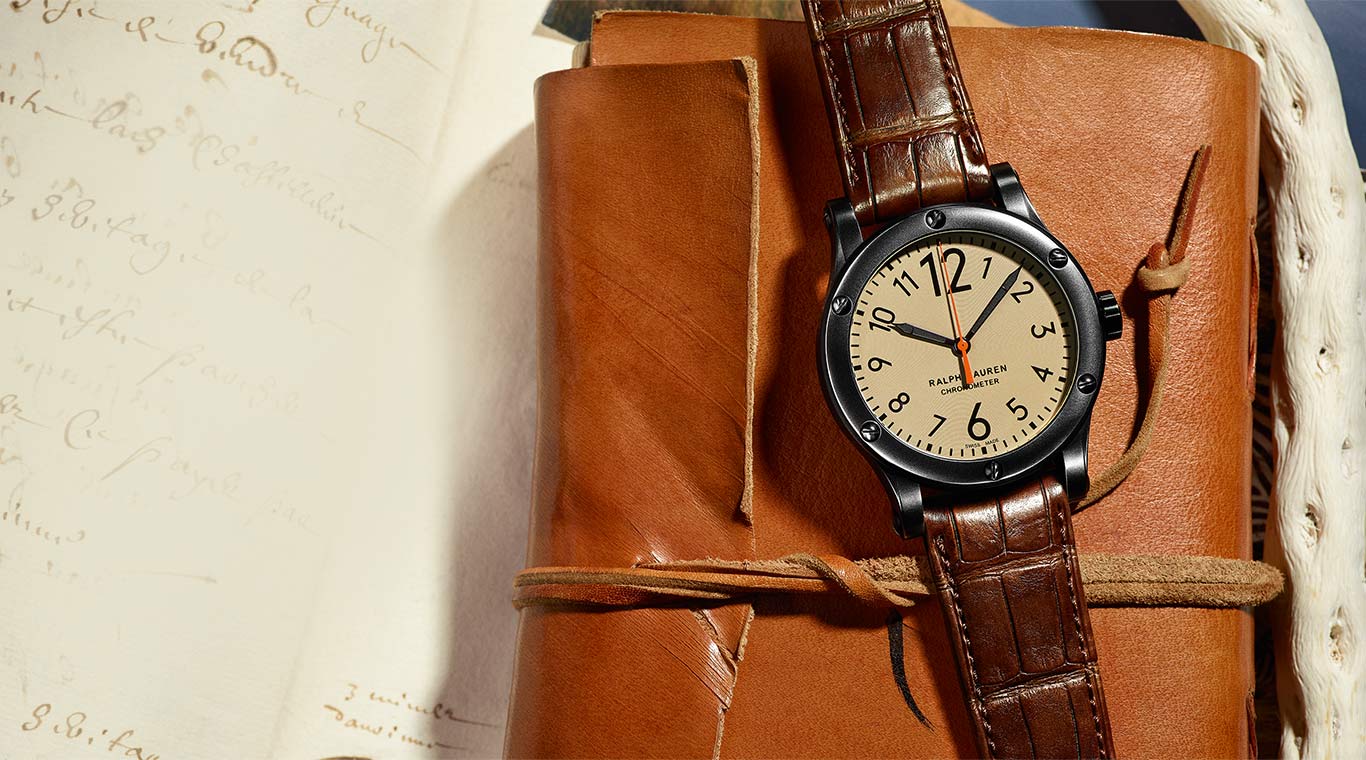 Classic desert style, with a matte-varnished khaki dial, luminescent black hands, and a luxe alligator strap.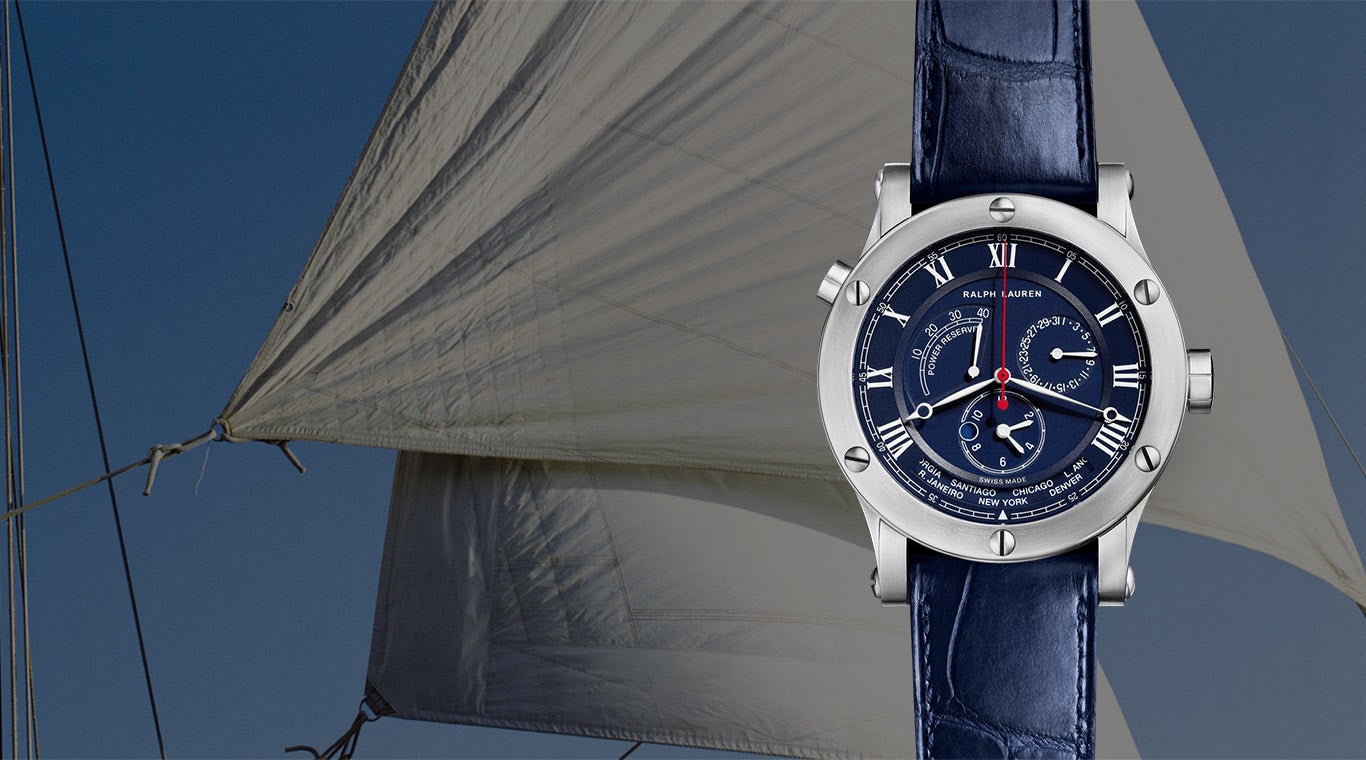 The Sporting Collection
The spirit of sport is combined with the finest Swiss-made movements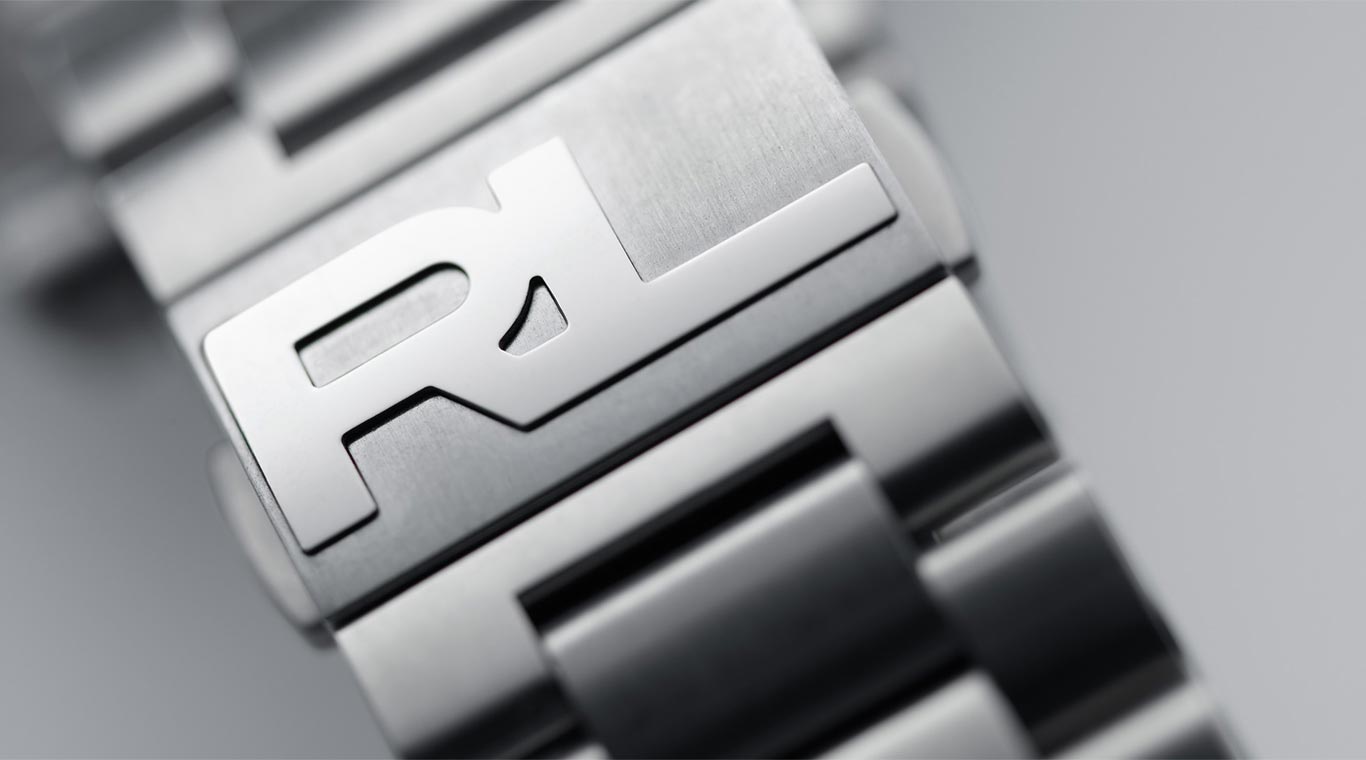 A signature "RL"-debossed clasp is as sporty as it is elegant.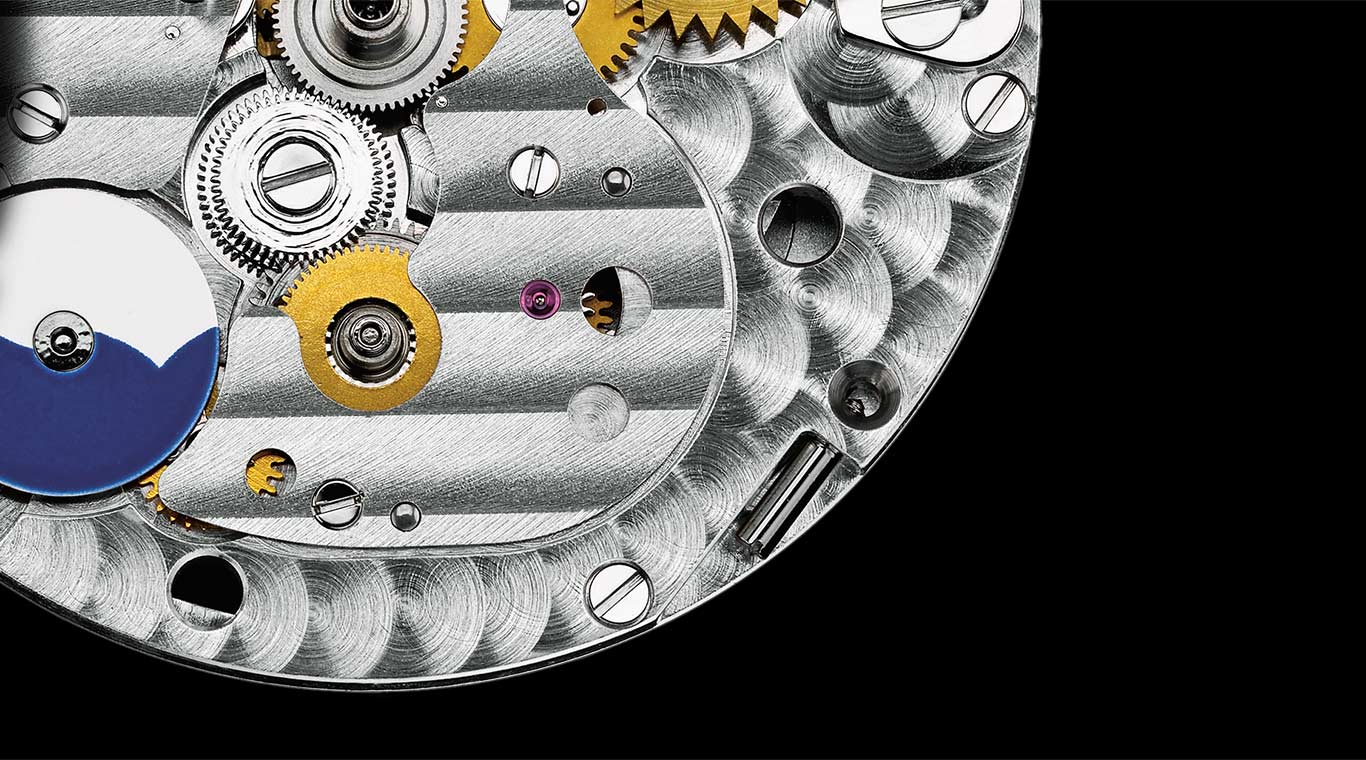 The intricate movement of the World Time watch allows for simultaneous display of two time zones.
The Slim Classique Collection
The rare engraving art of guilloché gives the Slim Classique collection its unmatched sophistication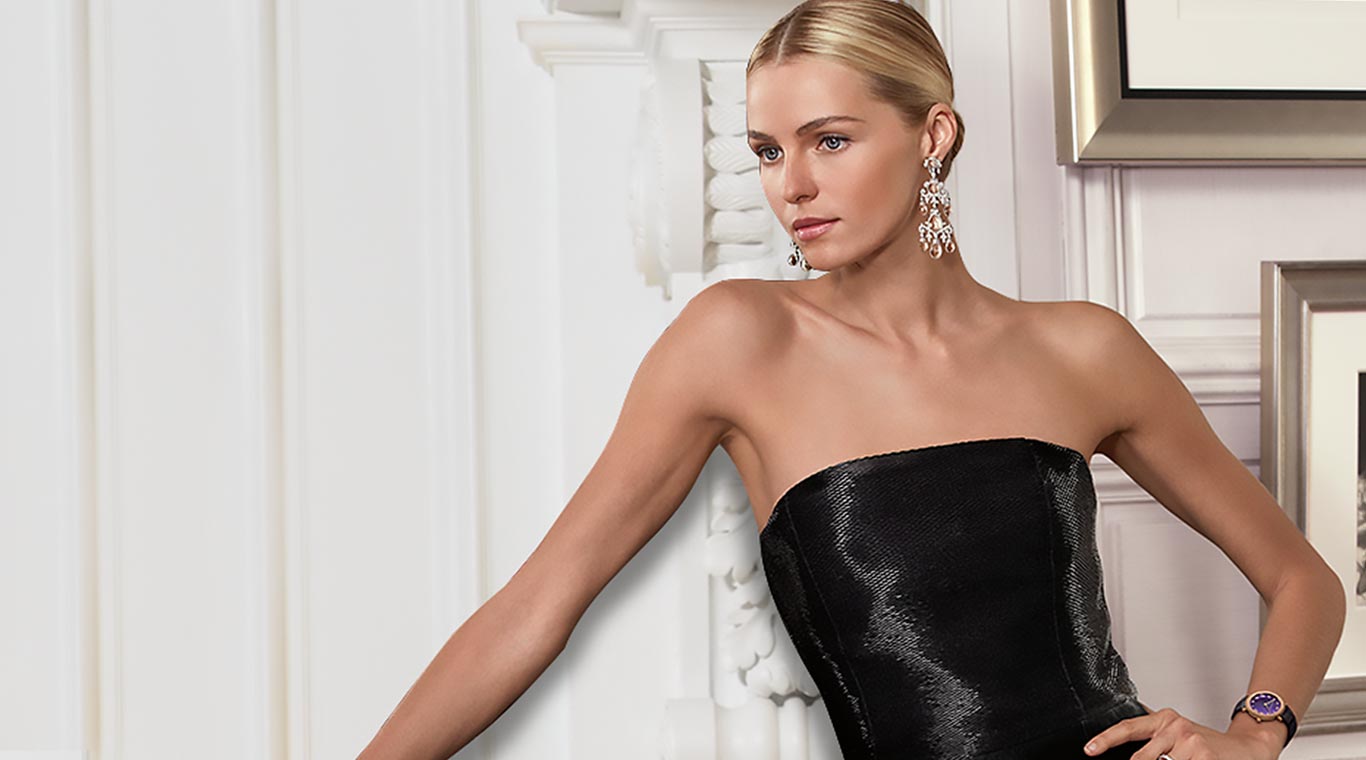 A celebration of sleek modernity and harmonious proportions, timepieces from the Slim Classique collection embody true sophistication, with slender, circular silhouettes; masterful gem settings; and distinctive motifs created through precision guilloché—one of the world's most rarefied decorative techniques. Our signature application of this process adorns the dial with 80 patterned waves, from outer edge to center. Additional guilloché engraving frames the dial's Roman numerals and embellishes the elegant bezel, portraying traditional watchmaking excellence at its most exquisite.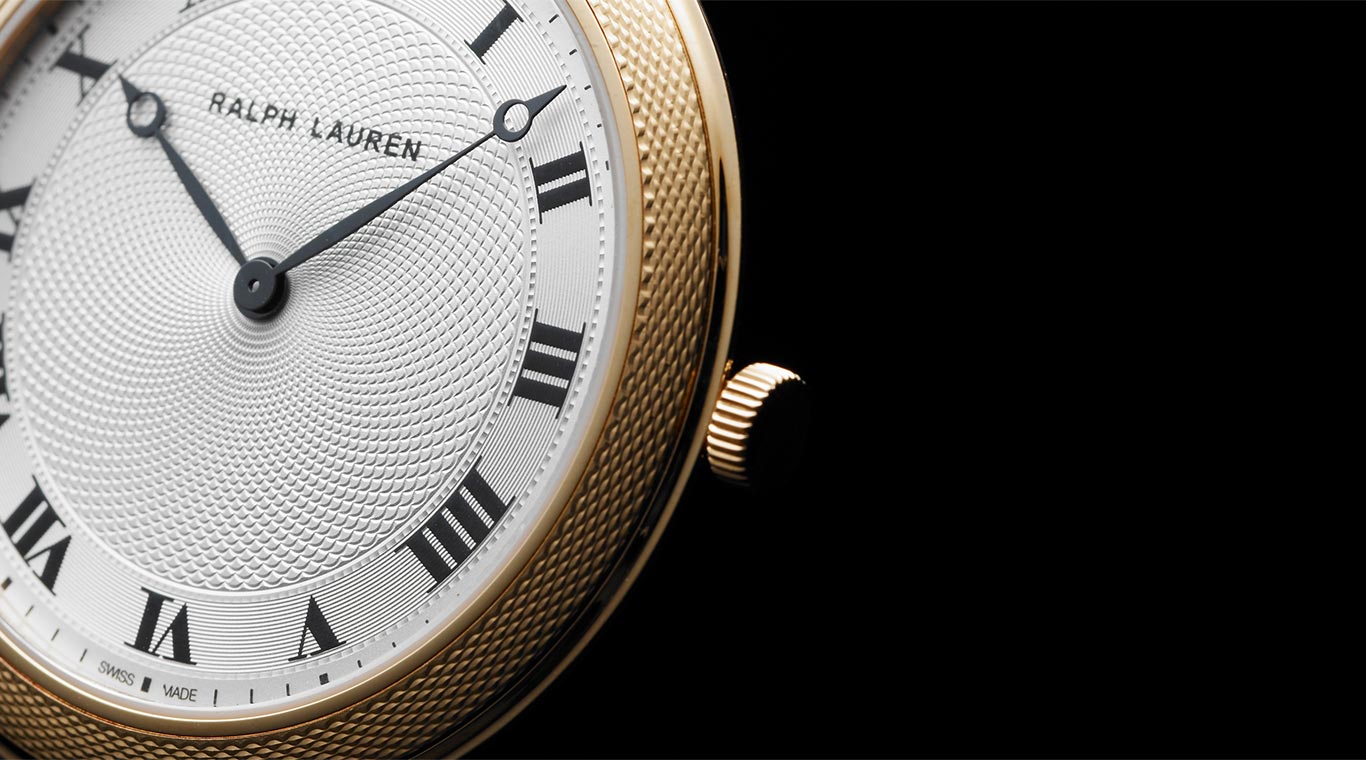 The rose engine used to create the superb guillochépattern on the Slim Classique is a 19th-century original.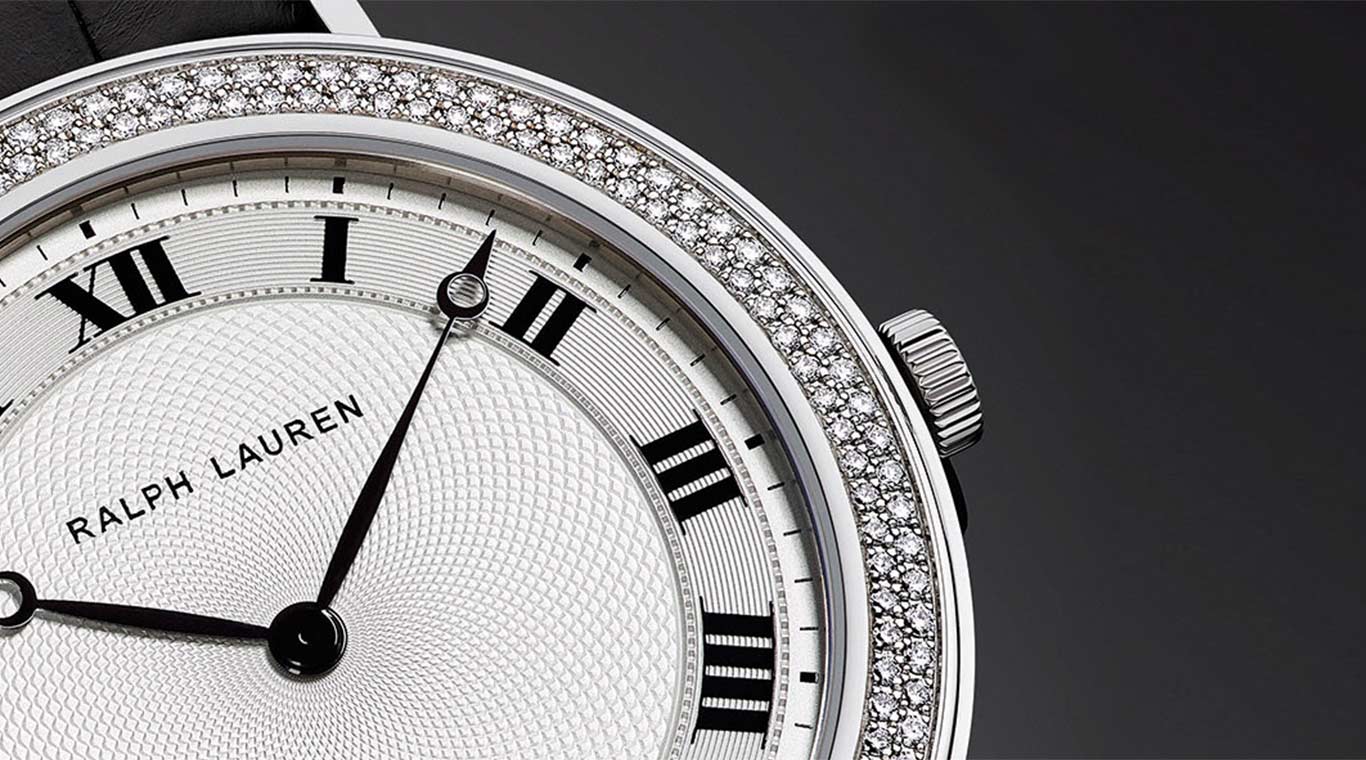 The Slim Classique 42 mm in white gold with an opaline dial and intricately jeweled bezel.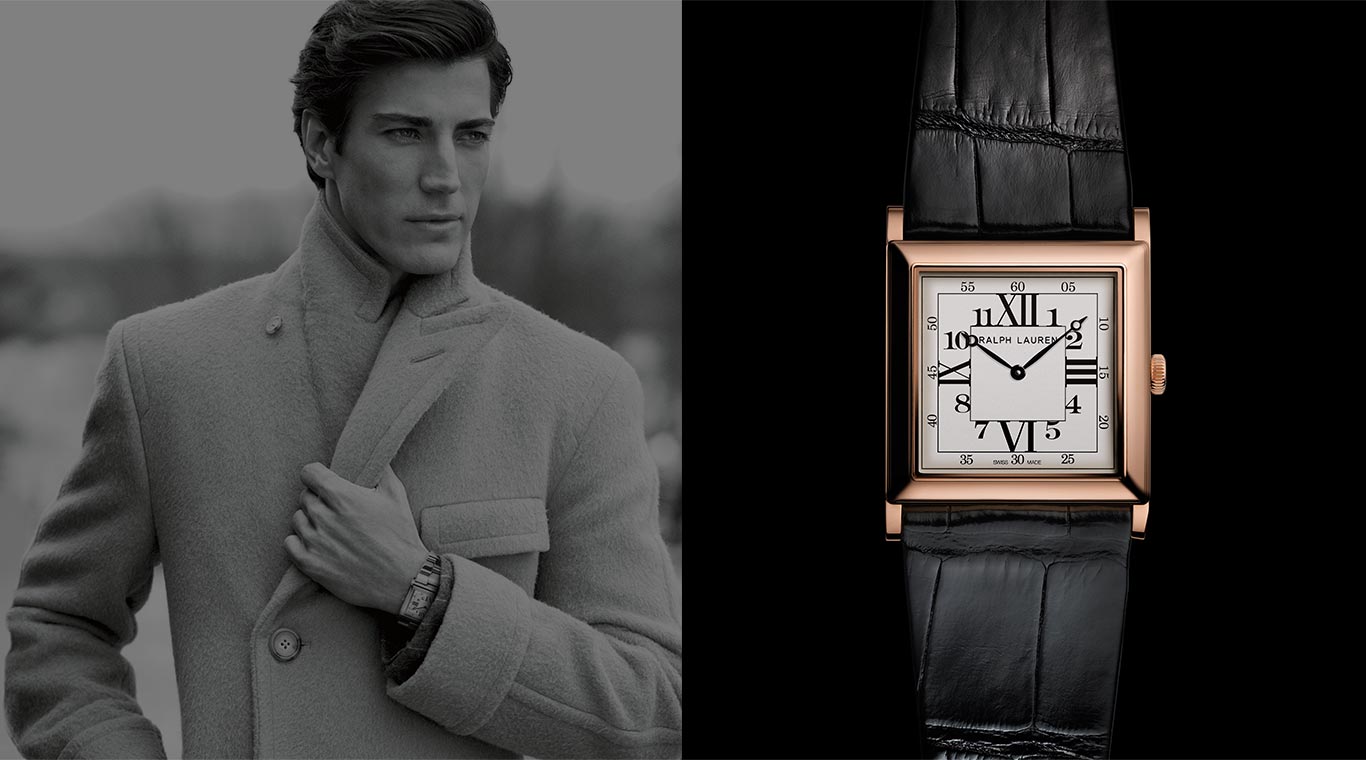 The 867 Collection
Inspired by Ralph Lauren's iconic New York flagship store at 867 Madison Avenue, the 867 collection exudes Art Deco elegance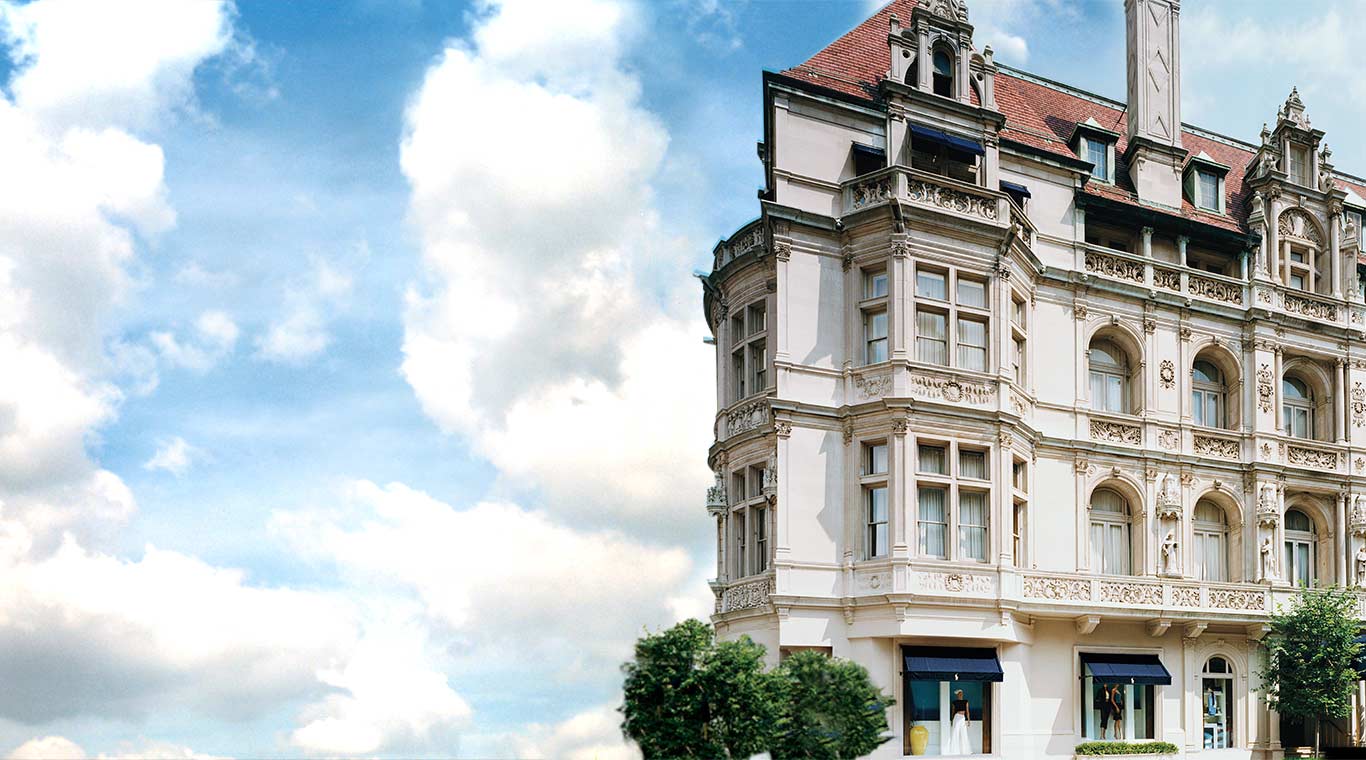 The 867 collection is a luxurious and classic statement that pays homage to the daring geometry and elegance of the Art Deco age. Lavish embellishments recall the refined glamour and dashing sophistication of the era, and the collection's timeless aesthetic is enhanced by the juxtaposition of black Arabic and Roman numerals against artfully lacquered dials. Select models are available with sparkling diamond-set bezels.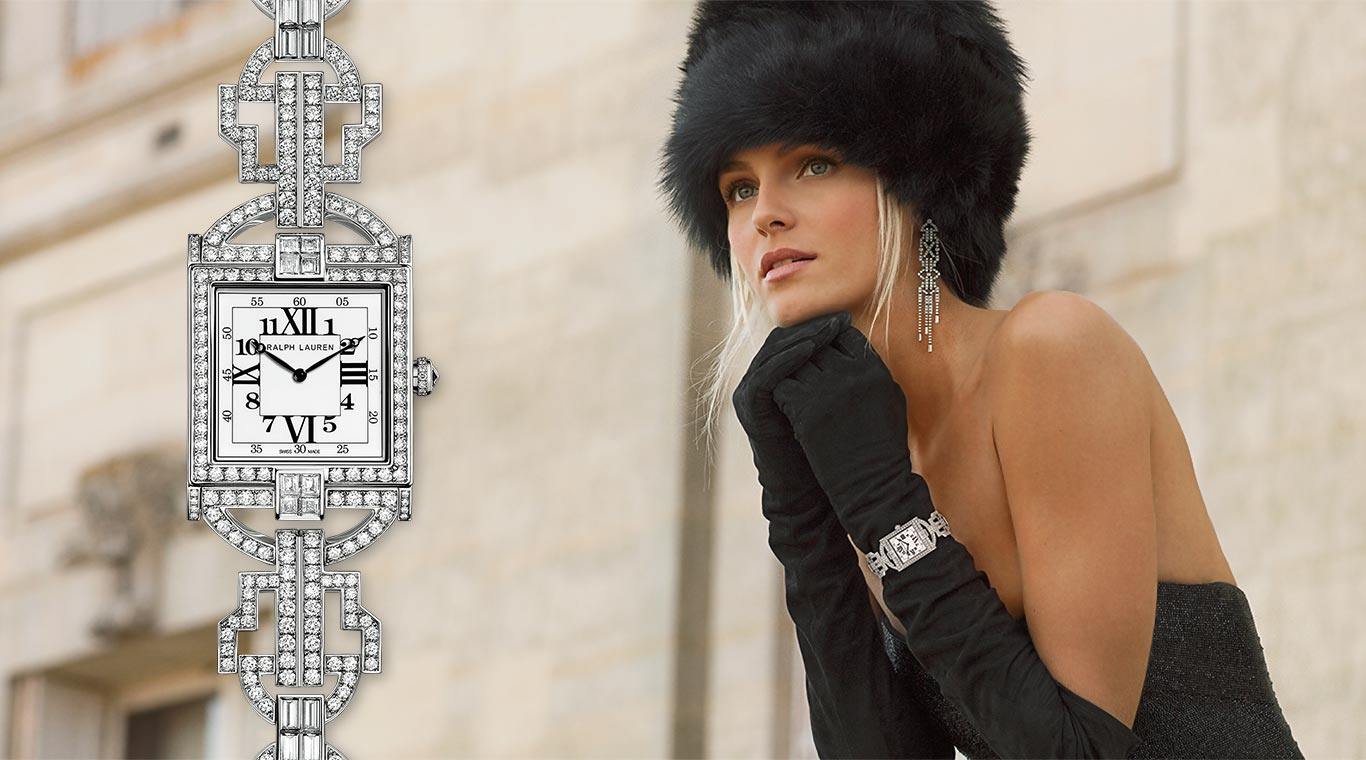 The gem-studded patterns of the 867 Diamond exude elegance and glamour.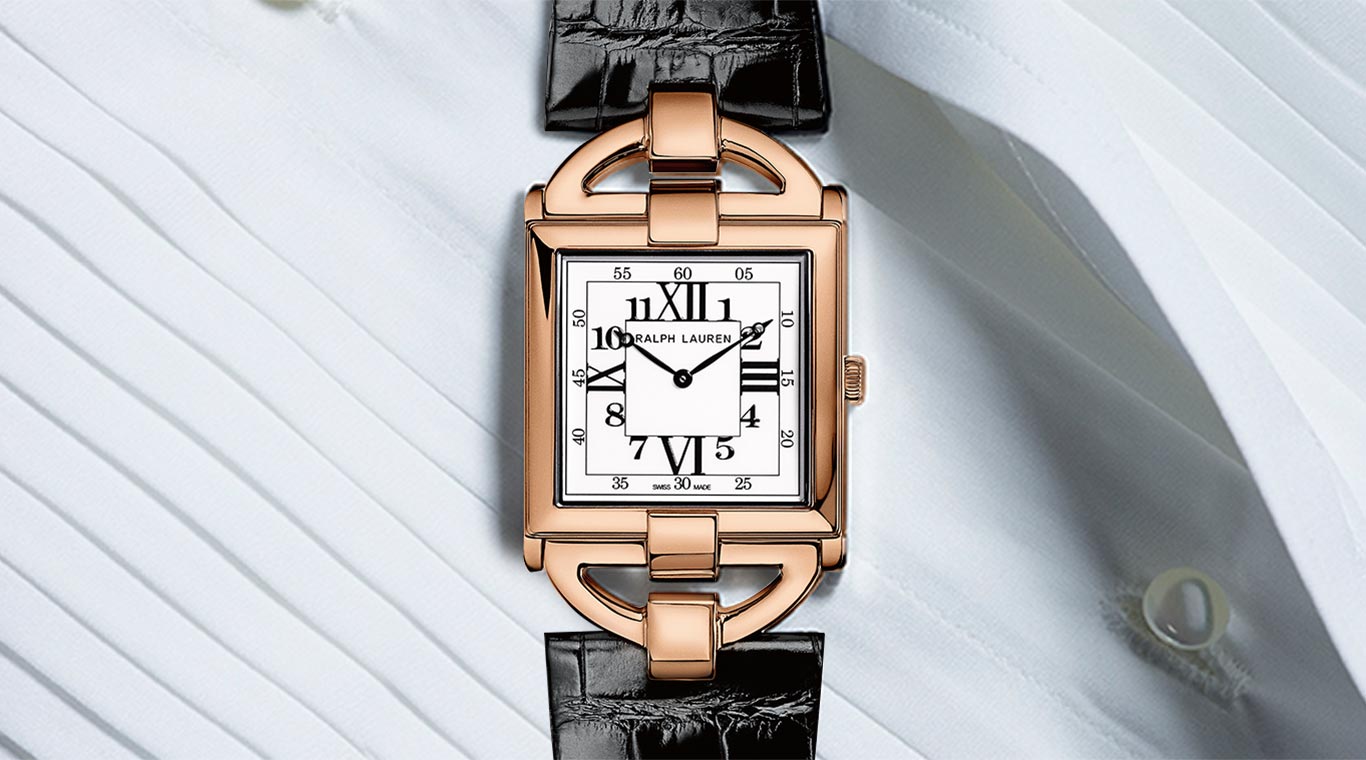 A strap of polished black alligator is an exquisite complement to the 867 Tuxedo's rose gold case.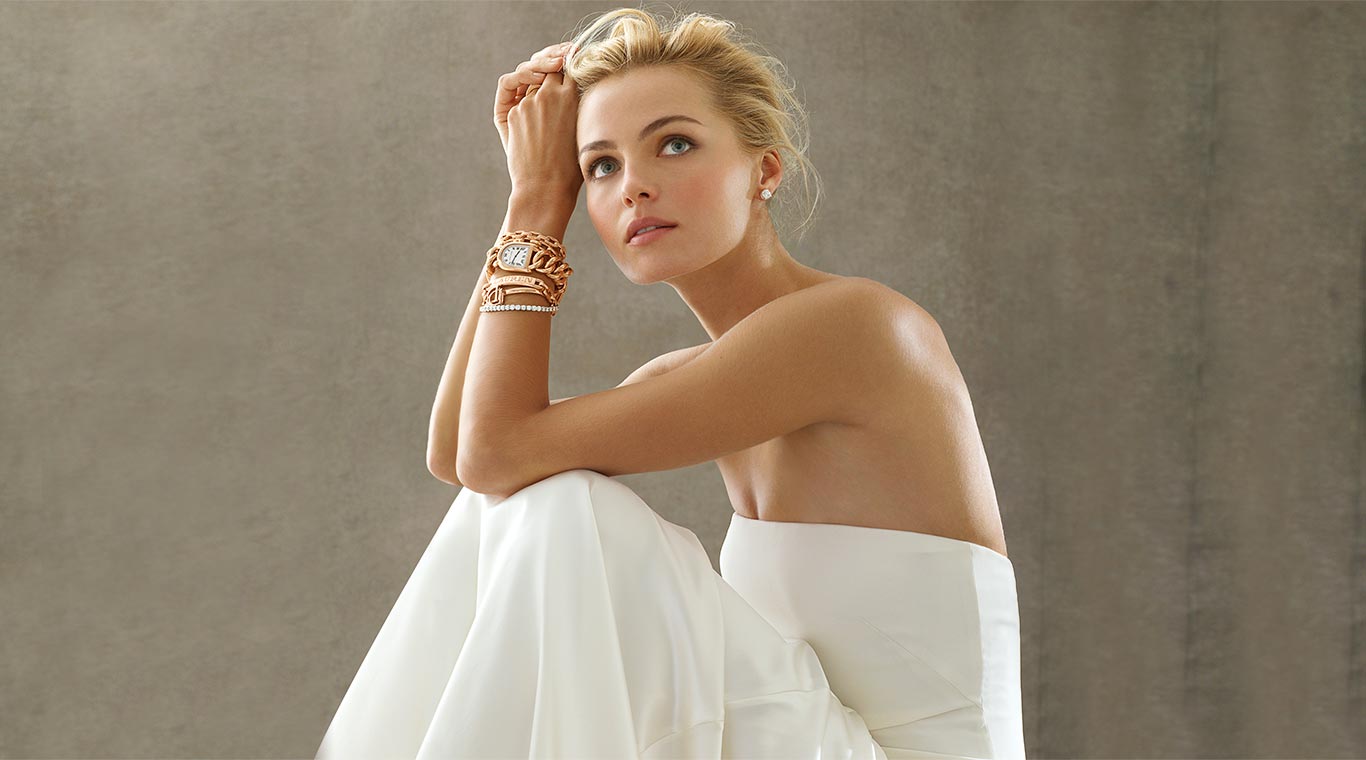 Fine Jewelry
Explore our luxurious collection of jewelry, available exclusively at Ralph Lauren stores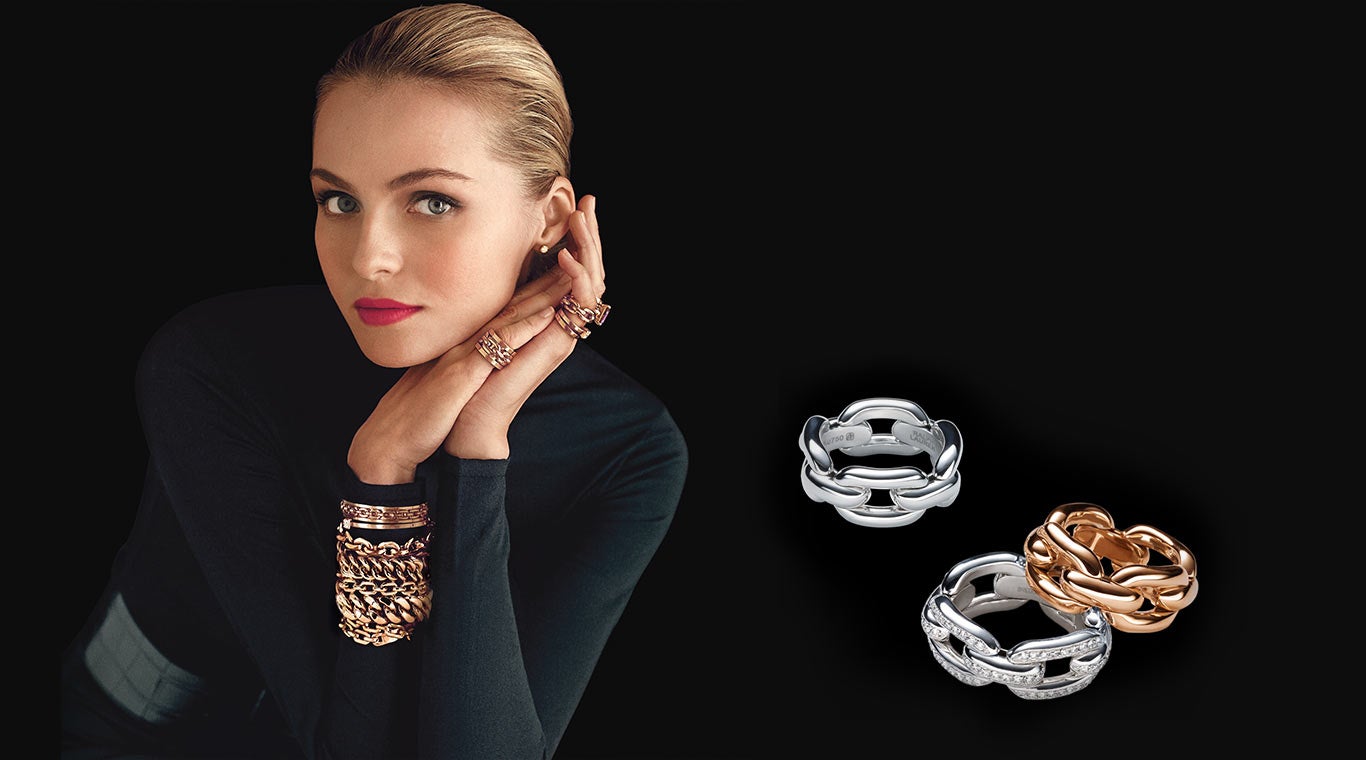 Chunky Chain
The artful, modern collection makes a chic statement with exciting juxtapositions of links for striking effect and exquisite drape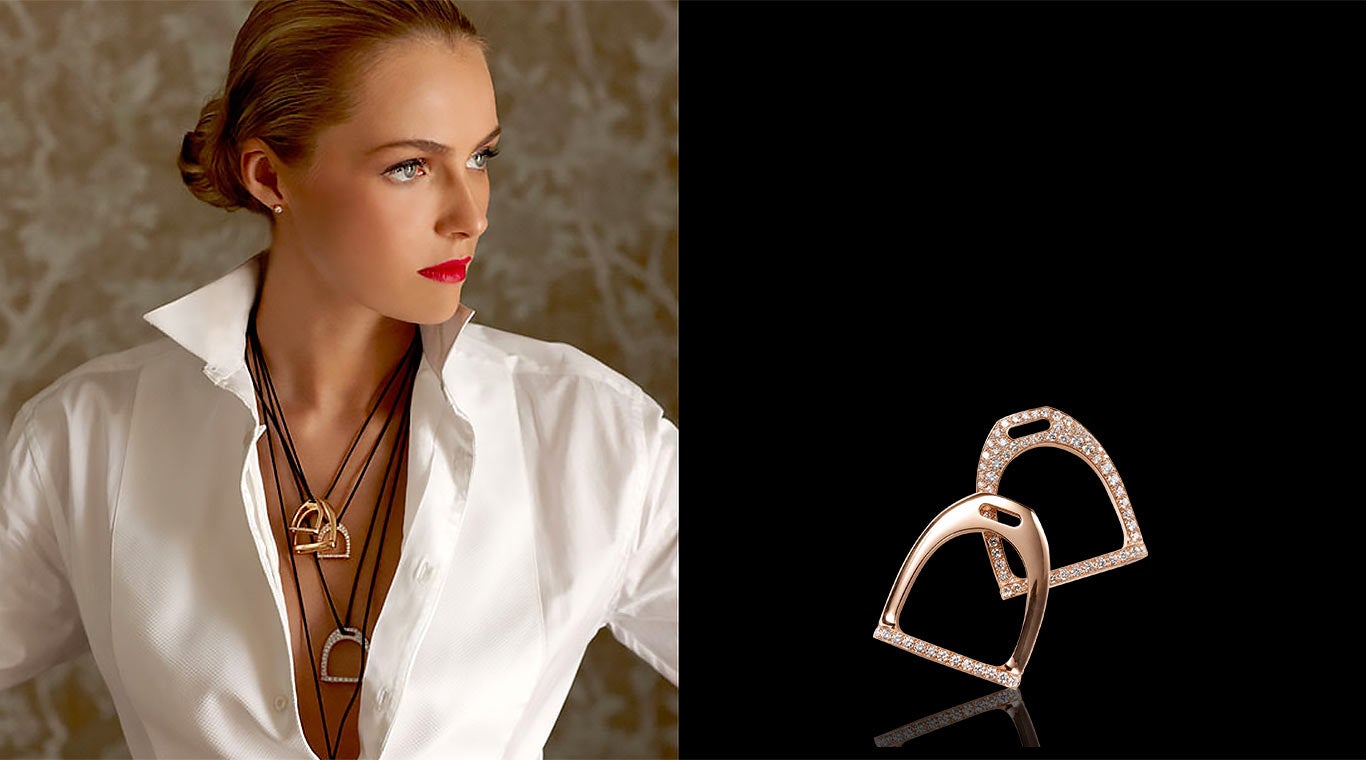 Equestrian
Inspired by Ralph Lauren's passion for the equestrian lifestyle, this collection features iconic, elegant stirrup pendants and earrings
867 Diamond
Named for the original New York Ralph Lauren flagship at 867 Madison Avenue, this dazzling jewelry collection is a modern expression of Art Deco glamour