The Limited Edition Collection
Composed of two all-new capsules—The Silver Collection and The Denim Collection—each of which reissues and reimagines Ralph Lauren's most iconic '90s-era Polo Sport designs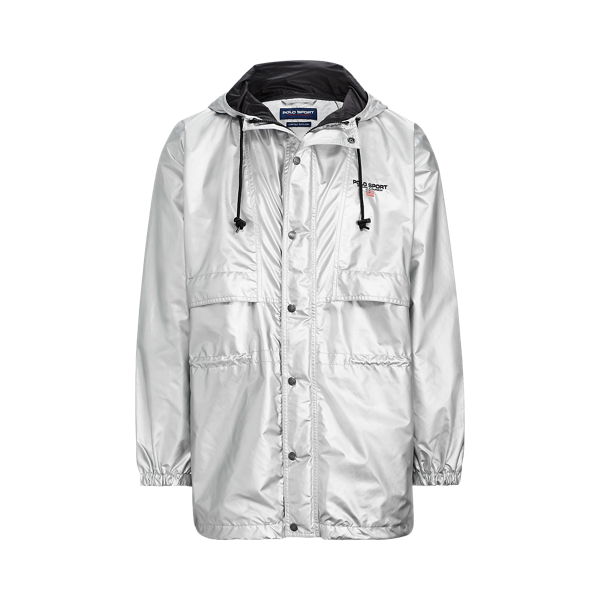 Limited-Edition Jacket
SOLD OUT
Limited-Edition Windbreaker
SOLD OUT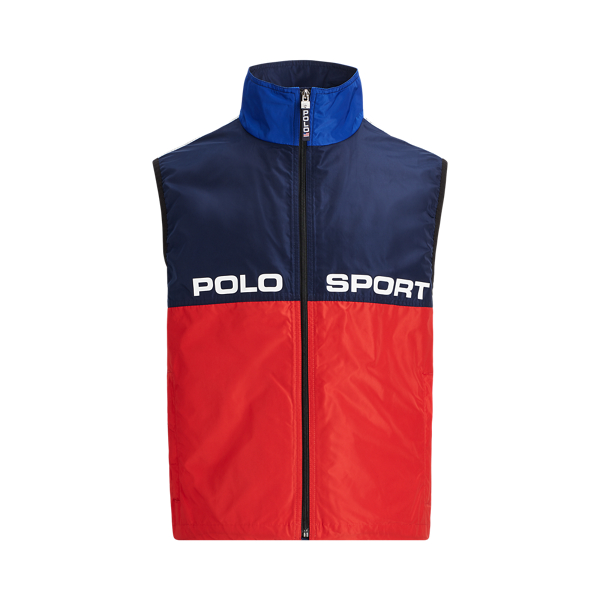 Limited-Edition Vest
SOLD OUT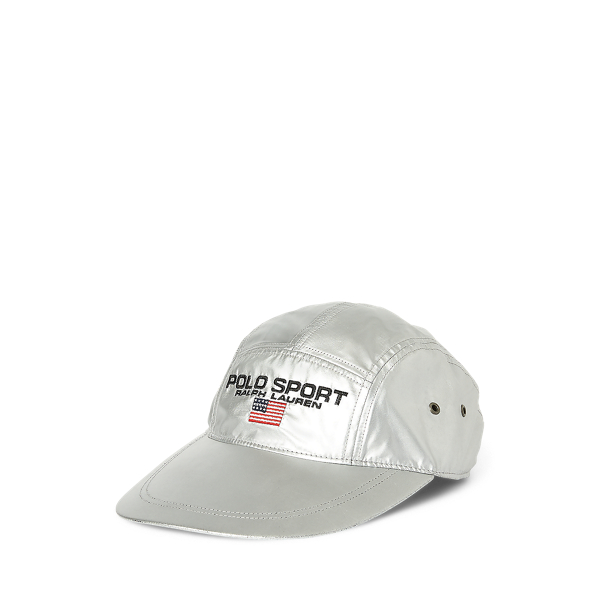 Limited-Edition Metallic Cap
SOLD OUT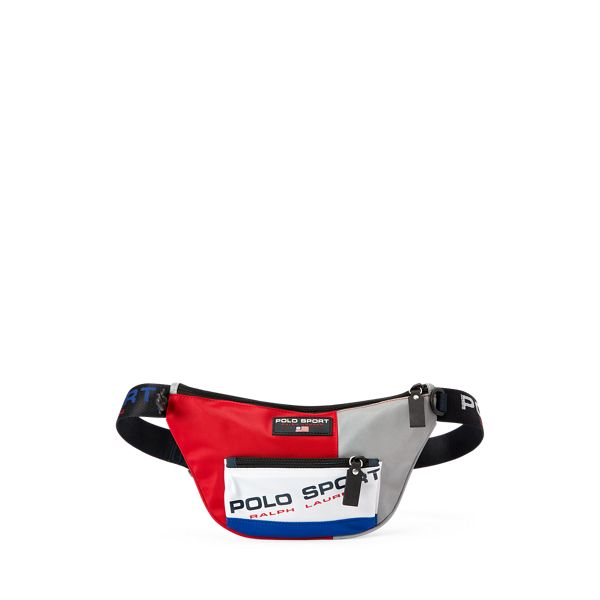 Limited-Edition Waist Pack
SOLD OUT

"It embodied all that was the '90s."
—Jamel,
New York City

"Polo Sport epitomizes a certain era, and a very, very happy one of my life."
—James,
United Kingdom

"The most memorable, flyest, freshest gear since I was a teenager—and I'm 40 years old now."
—Bernice,
New Jersey

"I smelled that cologne and thought it was the greatest smell in the world."
—Kevin,
Colorado Springs

"It was a lifestyle; it wasn't about anything except being fresh all day."
—"Ralphie Head,"
Brooklyn

"Polo Sport made me the man that I am. To me it's not a brand—it's a lifestyle. A life changer."
—Juan,
New Jersey

"It's like history, more so than any other Polo. Polo Sport is it."
—Aiden,
Chicago
Dial 833-571-POLO and leave a message with your Polo Sport story and you could be featured on The Polo App, on Instagram, and in RL Mag. (Be sure to include your name and hometown.)
By leaving a voicemail, you agree that Ralph Lauren Corporation ("RLC"), anyone acting on behalf of RLC, and RLC's licensees, successors, and assignees shall have the right, where permitted by law, to print, publish, broadcast, distribute, and use in any media now known or hereafter developed, in perpetuity and throughout the world, without limitation, your submission and name for news, publicity, information, trade, advertising, public relations, and promotional purposes without any further compensation, notice, review, or consent.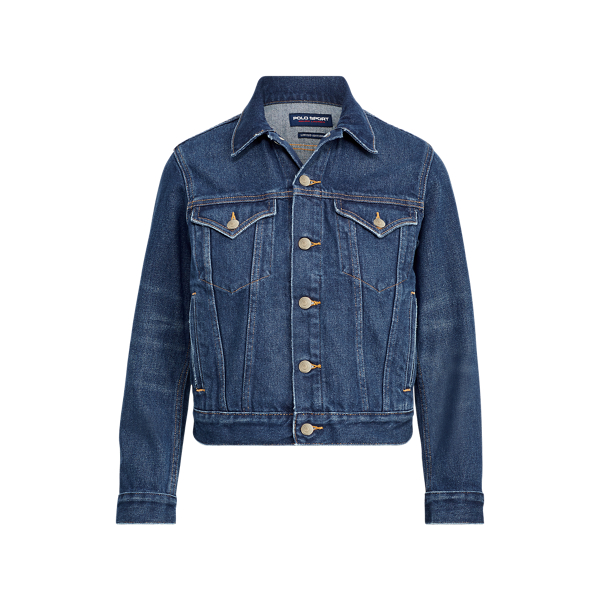 Limited-Edition Denim Jacket
SOLD OUT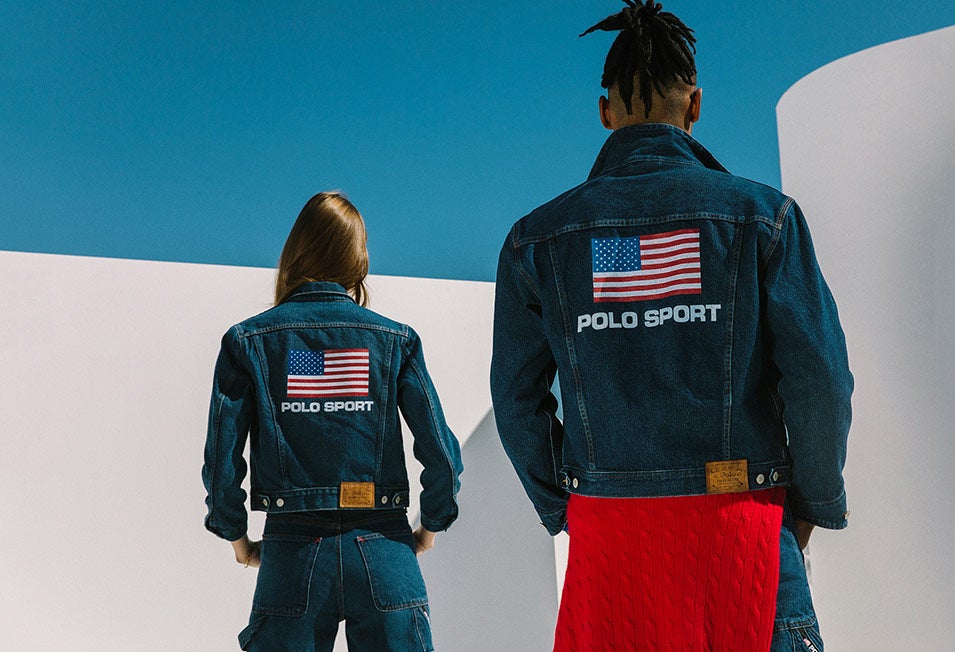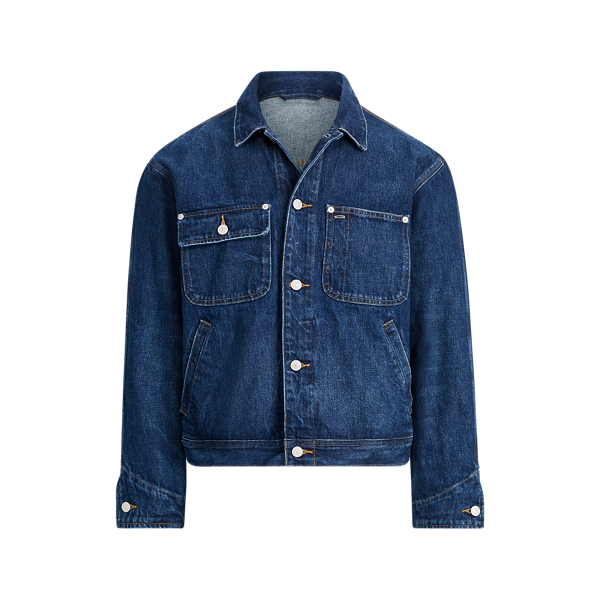 Limited-Edition Denim Jacket
SOLD OUT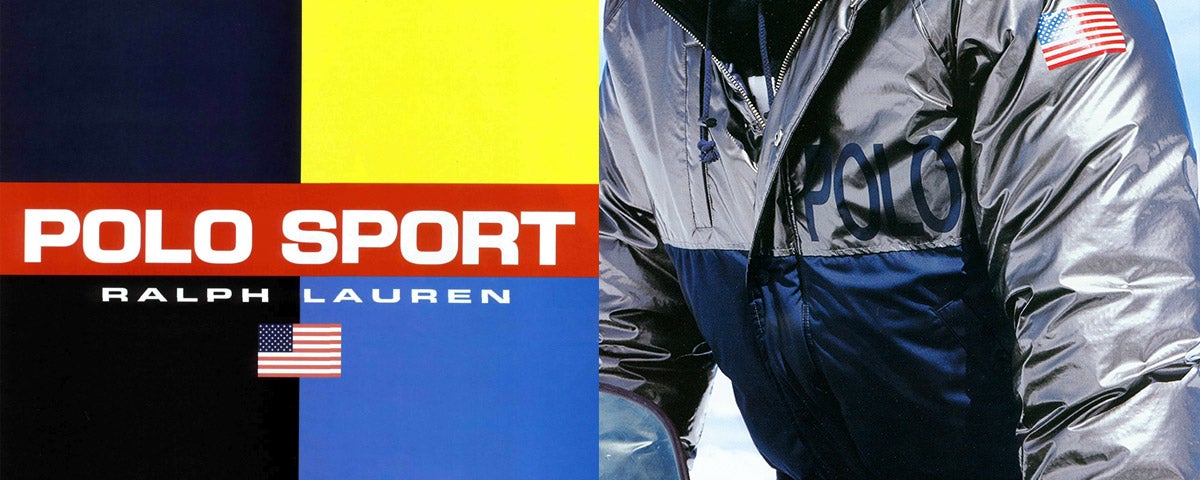 MADE TO MOVE
THE ORIGINS—AND IMPACT—OF POLO SPORT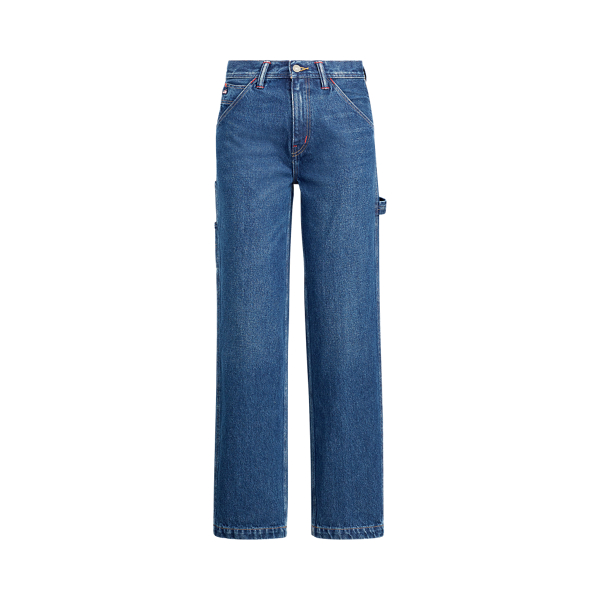 Limited-Edition Utility Jean
SOLD OUT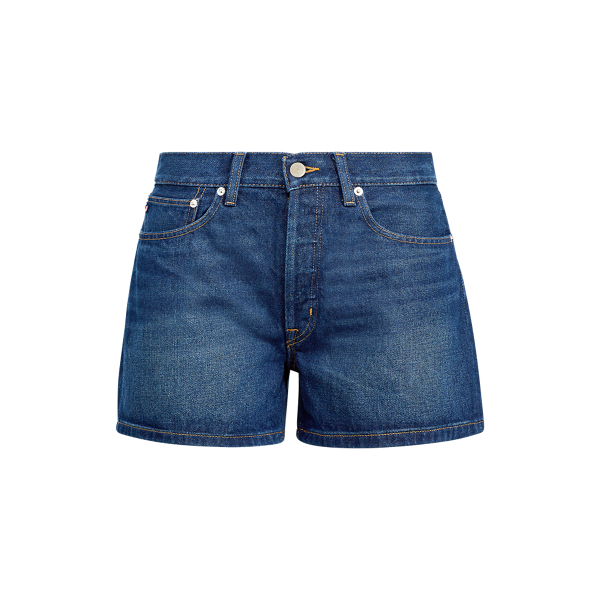 Limited-Edition Denim Short
SOLD OUT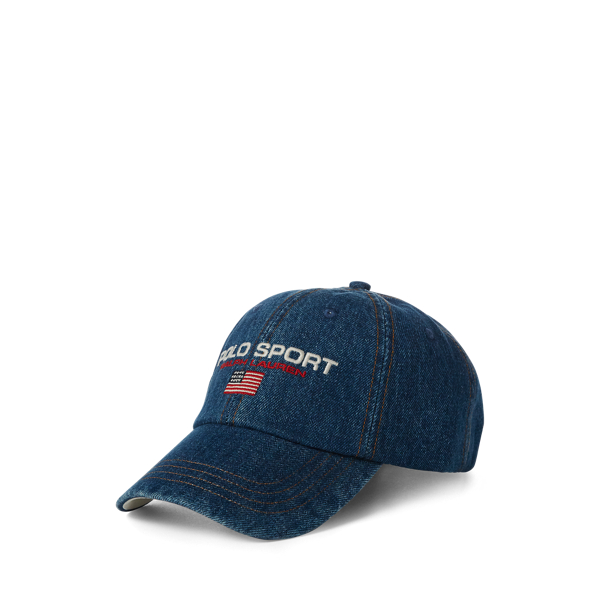 Limited-Edition Denim Cap
SOLD OUT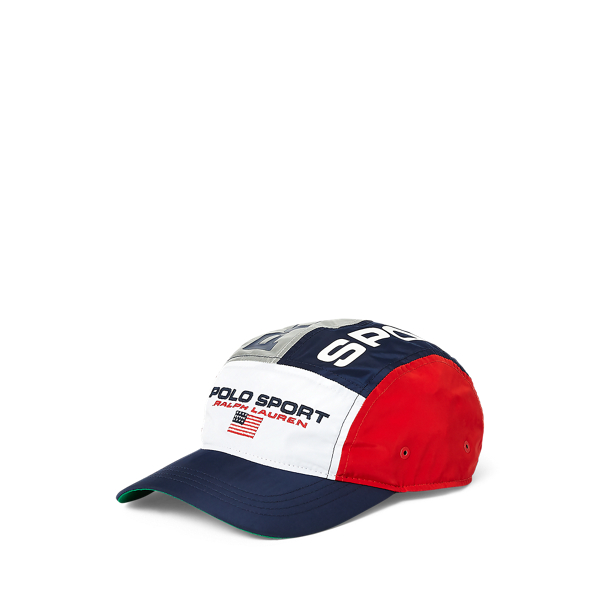 Limited-Edition 5-Panel Cap
SOLD OUT
Find a Store
Polo Ralph Lauren 109 Prince St., New York, NY 212-625-1660
Ralph Lauren 867 Madison Ave., New York, NY 212-606-2100
Polo Ralph Lauren 8500 Beverly Blvd., Los Angeles, CA 310-652-6074
Opening Ceremony New York 33–35 Howard St., New York, NY 212-219-2688
Opening Ceremony Los Angeles 451 N. La Cienega Blvd., Los Angeles, CA 310-652-1120
Fred Segal Sunset 8500 Sunset Blvd., Los Angeles, CA 310-432-0560
Bodega Boston 6 Clearway St., Boston, MA
Bodega Los Angeles 1320 E. Seventh St., Suite 150, @ ROW DTLA Los Angeles, CA
SSENSE (online) Grailed (online)
Polo Ralph Lauren 109 Prince St., New York, NY 212-625-1660
Ralph Lauren 867 Madison Ave., New York, NY 212-606-2100
Polo Ralph Lauren 8500 Beverly Blvd., Los Angeles, CA 310-652-6074
Opening Ceremony New York 33–35 Howard St., New York, NY 212-219-2688
Opening Ceremony Los Angeles 451 N. La Cienega Blvd., Los Angeles, CA 310-652-1120
Fred Segal Sunset 8500 Sunset Blvd., Los Angeles, CA 310-432-0560
Bodega Boston 6 Clearway St., Boston, MA
Bodega Los Angeles 1320 E. Seventh St., Suite 150, @ ROW DTLA Los Angeles, CA
SSENSE (online) Grailed (online)
Ralph Lauren 867 Madison Ave., New York, NY 212-606-2100
Polo Ralph Lauren 8500 Beverly Blvd., Los Angeles, CA 310-652-6074
Opening Ceremony New York 33–35 Howard St., New York, NY 212-219-2688
Opening Ceremony Los Angeles 451 N. La Cienega Blvd., Los Angeles, CA 310-652-1120
Fred Segal Sunset 8500 Sunset Blvd., Los Angeles, CA 310-432-0560
Bodega Boston 6 Clearway St., Boston, MA
Bodega Los Angeles 1320 E. Seventh St., Suite 150, @ ROW DTLA Los Angeles, CA