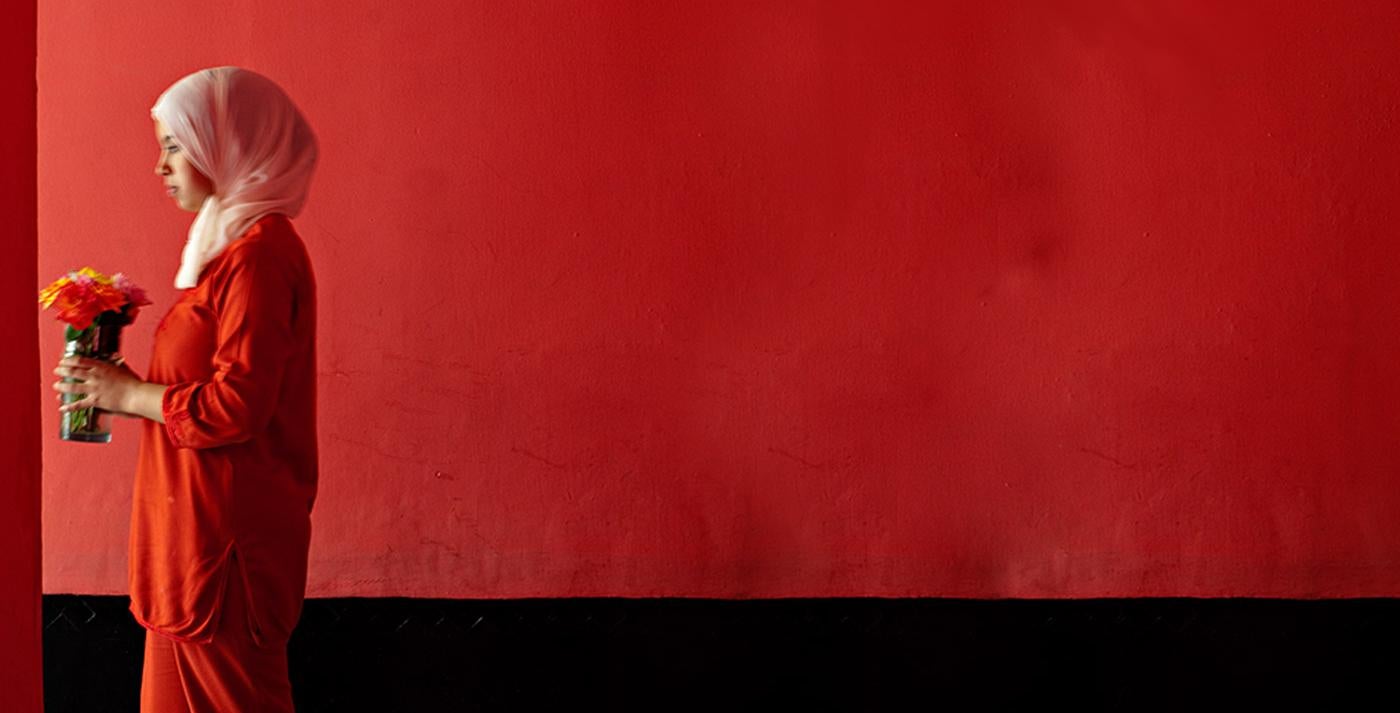 Culture
48 Hours inMarrakech
There's never been a better time to visit Morocco's exotic and glamorous cultural capital. Here's where to eat, stay and explore.
Marrakech combines the exotic with the glamorous like no other city in the world. Countless artists, filmmakers and political leaders—including Winston Churchill—have been seduced by the ancient Moroccan metropolis and its palatial riads, therapeutic spas, beatific gardens, and the UNESCO-protected, culturally rich Jemaa el-Fna market. The Red City's comfortable balance of bustle and leisure maintains perpetual allure, but its recent swell of contemporary artists and artisans offers a new kind of cultural excitement. With myriad ways to indulge the senses, there's no better time to take in the exotic luxury of Marrakech. Here's our guide to the ultimate two-day excursion to the Red City.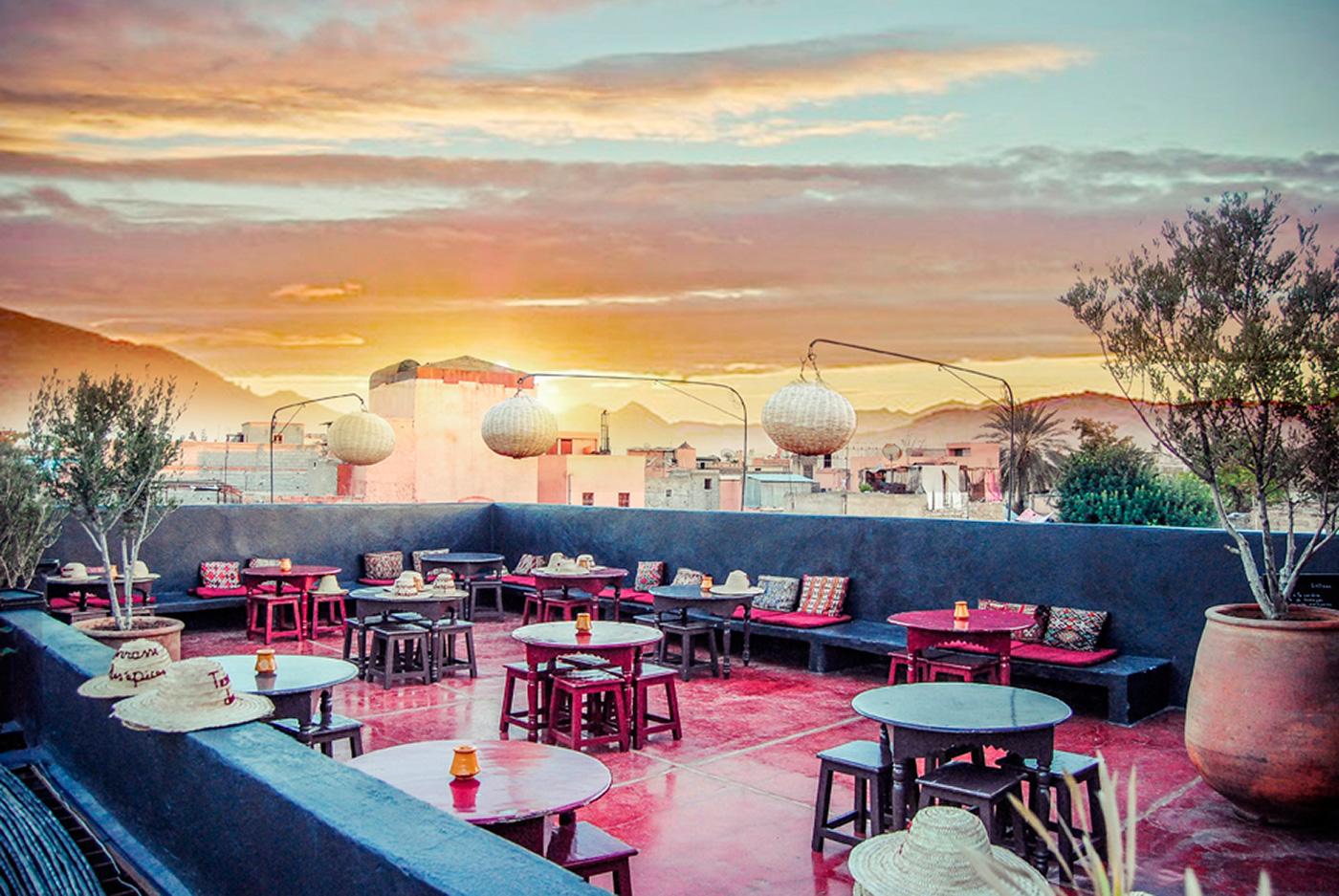 10:00 AM
Combat jet lag with a relaxing stroll through Jardin Majorelle, which French artist Jacques Majorelle spent about 40 years perfecting, from roughly 1923 through the end of his life. It's as much an architectural showcase (from Moorish to Art Deco—check out the iconic fountain's vibrant blue paint, which is named for the artist) as it is a verdant and fragrant garden, which famously attracted Yves Saint Laurent, who purchased the home in 1980. Then, peruse an exhaustive collection of cultural paraphernalia in the Berber Museum—including paintings by Majorelle himself.
12:00 PM
Restaurateur Kamal Laftimi made his reputation with Terrasse de épices (where Vogue's Hamish Bowles has been known to dine when in town). But grab lunch at his latest project Le Jardin instead; there a courtyard dining room with towering palm trees provides a lush setting to enjoy bowls of harira and vegetable soup.
2:00 PM
Get lost in the labyrinthine medina. Manic and overwhelming with its endless alleys of storefronts, restaurants and hotels, it's Marrakech's most alluring site. Our advice? Beeline straight toward Souk Cherifia, home to many local under-the-radar labels. For something truly one of a kind, meet with Soufiane Zarib at Kulchi. (Word to the wise: Schedule an appointment in advance of your trip.) The riad turned boutique is a major destination for carpet wholesalers largely because of Zarib, who has been working in the Moroccan carpet trade since he was young and has a vast network of Beni Ourain carpet makers. He'll whip up the custom-designed rug of your dreams. Oh, and if you do get lost in the medina, any of the children walking around will get you back on track. (Be warned—they'll expect a small tip.)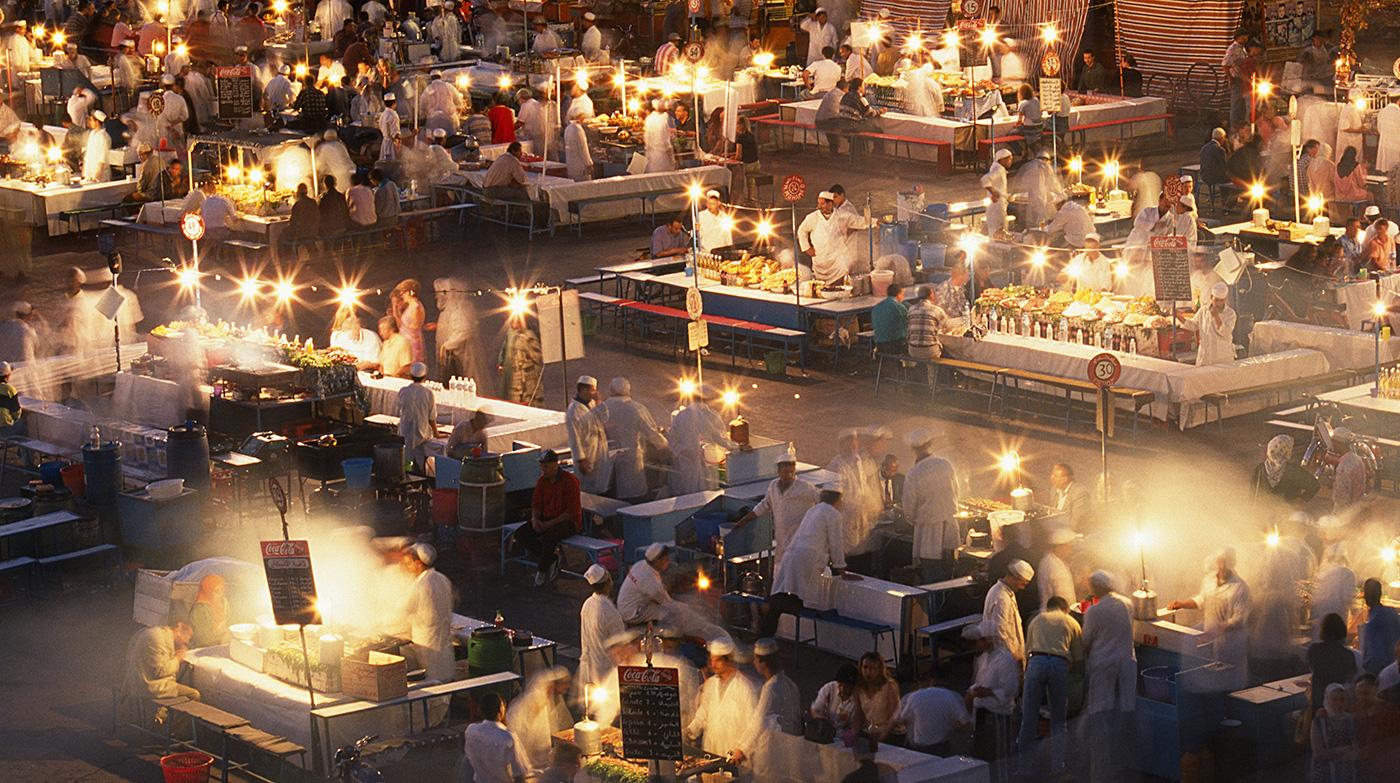 Countless artists, filmmakers and political leaders—including Winston Churchill—have been seduced by the ancient metropolis.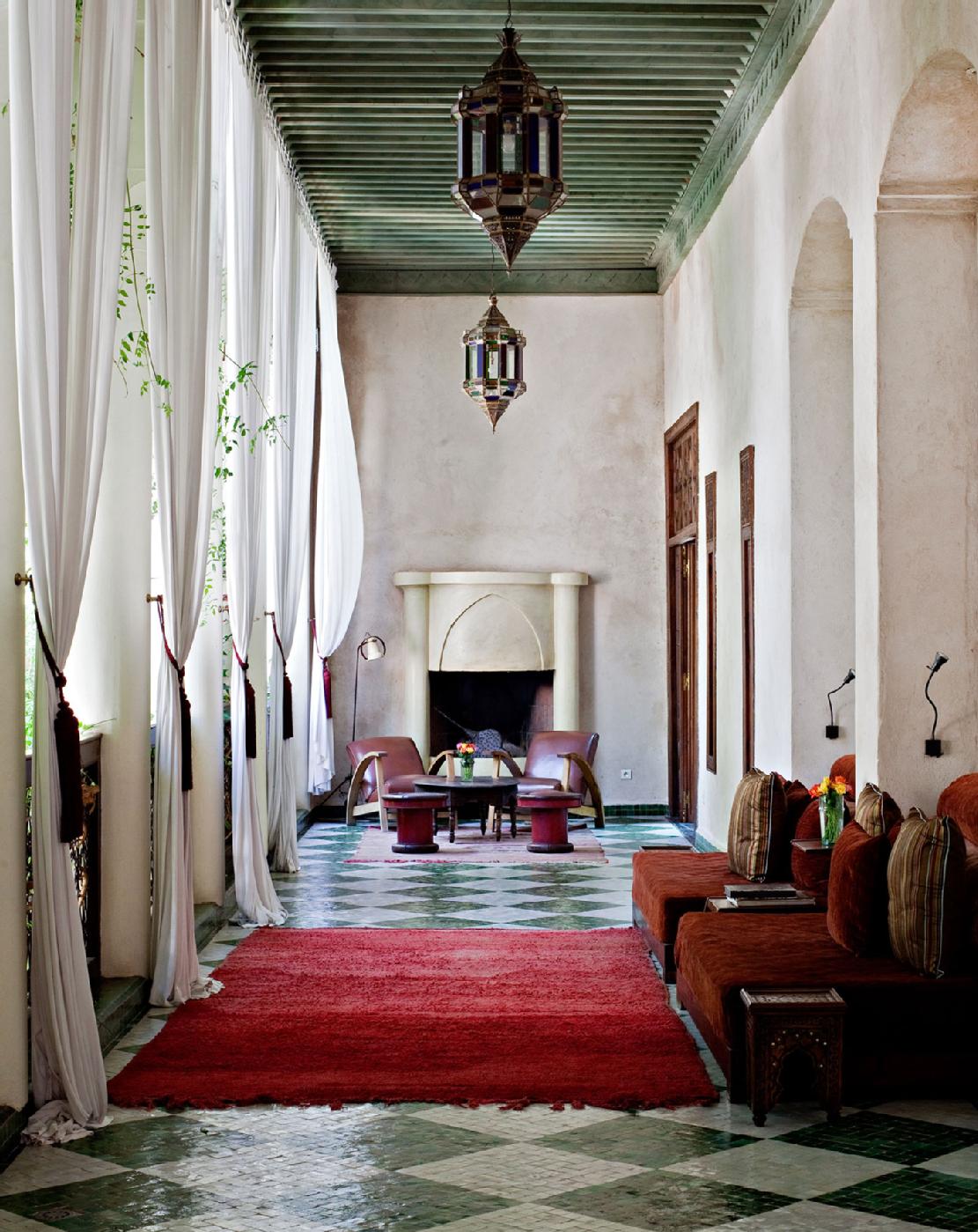 5:30 PM
Make your way to Djemaa el-Fnaa. Morocco's most famous plaza comes alive in the early evening with a dizzying array of sights, smells and sounds: snake charmers, monkeys and street-food vendors. Snack on paprika-seasoned meat kebabs, egg sandwiches in khobz bread and, for the more adventurous, snail soup. The square's food stalls are numbered, not named, so if you're curious as to where to eat, follow the age-old international culinary rule: The longer the line, the better the food.
7:30 PM
Vanessa Branson's El-Fenn, a stylish 22-room boutique hotel in the medina, is the perfect place to unwind after an eventful day. If you have the energy, head to the rooftop lounge for a drink, accompanied by unobstructed views of the souk. Then, turn in early, because tomorrow starts at…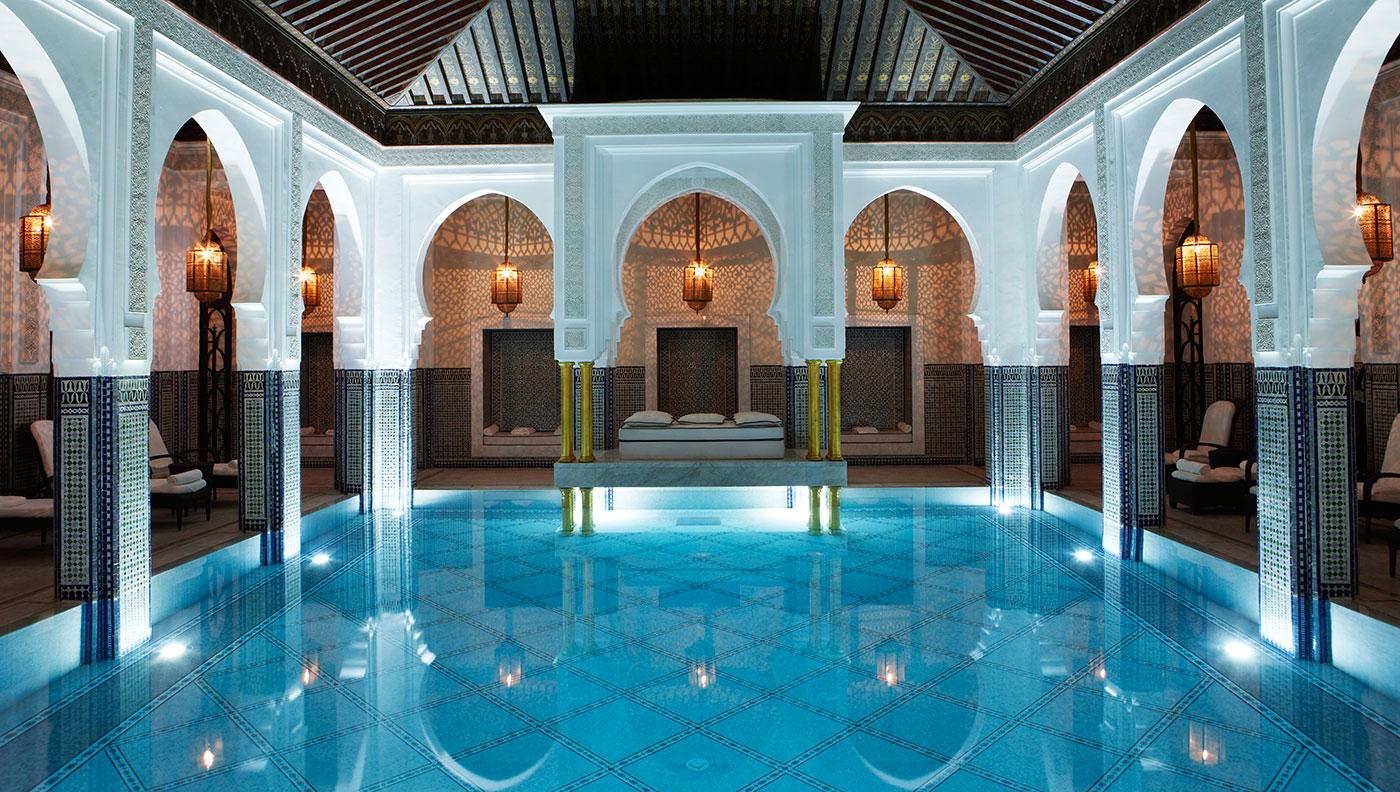 6:00 AM
Your reward for that early-morning wake-up call is a rare glimpse of Marrakech's quieter side. Go for an unforgettable sunrise run (or stroll, if that's more your speed) along the eras-old city walls, whose red-orange clay gives the town its nickname. Finish with a sprint through a nearly empty medina, where shop owners are only just getting organized for the day. It's a fun experience solo but even better with a local partner. We like Jonathan from Kensington Tours—he knows the best spots for a break, whether it's a cooldown in a hidden courtyard or on a rooftop with breathtaking views of the city, old and new.
9:00 AM
That early-morning run has earned you some pampering at the famous spa at La Mamounia. A hammam experience is all about a relaxing full-body cleanse, thanks to a ritual of steam, Moroccan black soap body wash, a scrub, a clay mask and a massage that will take care of any lingering muscle aches.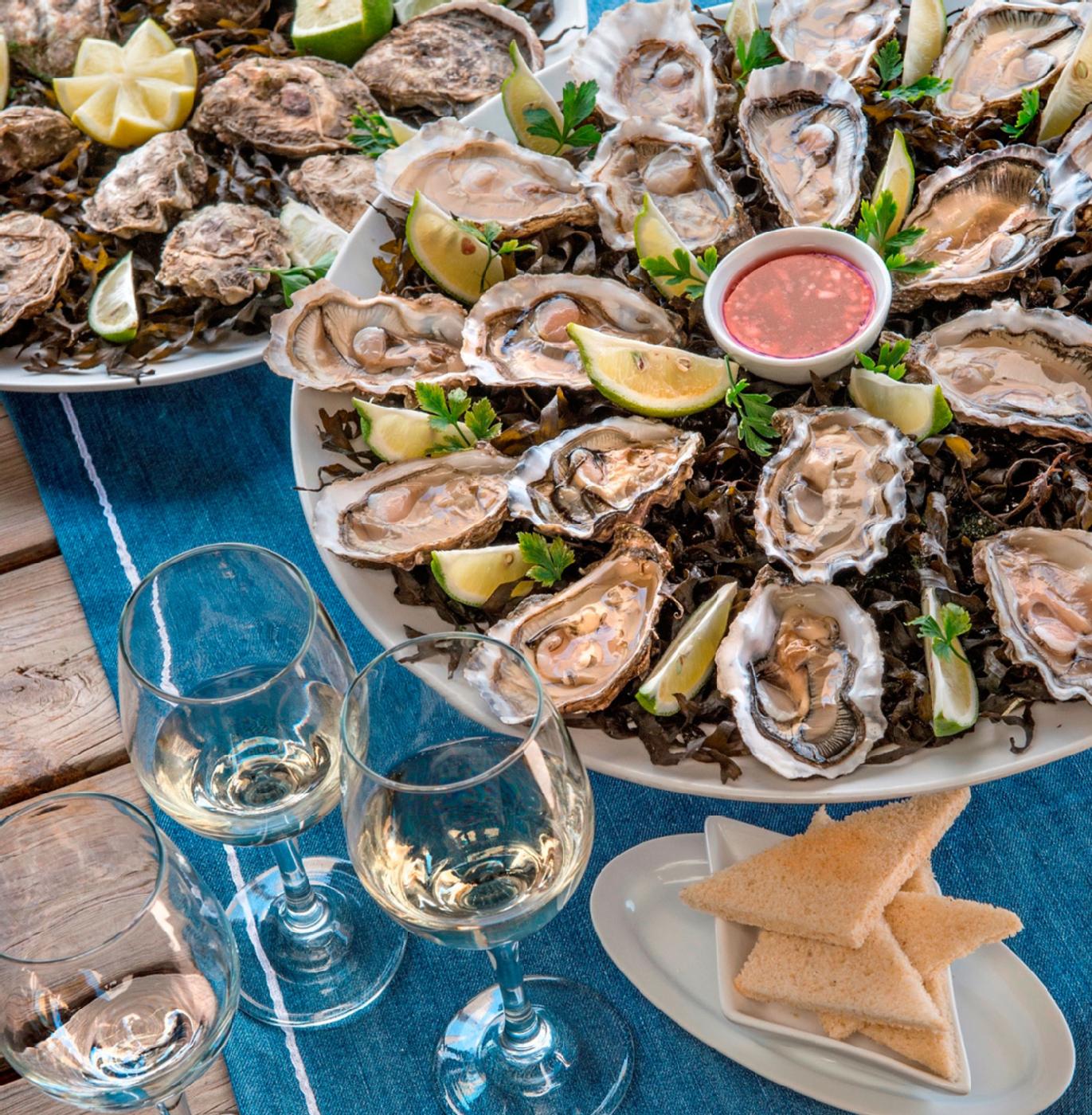 12:00 PM
In Gueliz, Marrakech's trendiest district, brunch at the Art Deco–inspired see-and-be-seen brasserie Le Grand Café de la Poste. Start with fresh oysters from nearby Oualidia, and then tuck into the foie gras with fig jam, a French-Moroccan dish that's not to be missed.
2:00 PM
In 2016, the Marrakech Museum of Photography and Visual Arts will have a sparkling new Menna Gardens home, designed by award-winning British architect David Chipperfield. But its current locale—the dramatically deteriorating El Badi Palace—has a certain charm, too. Another must-stop is the Dar Si Said, an opulent 19th-century palace transformed into an homage to Berber craftsmanship. Highlights include ornately decorated doors and kitchen tools, some originating from 1000 A.D.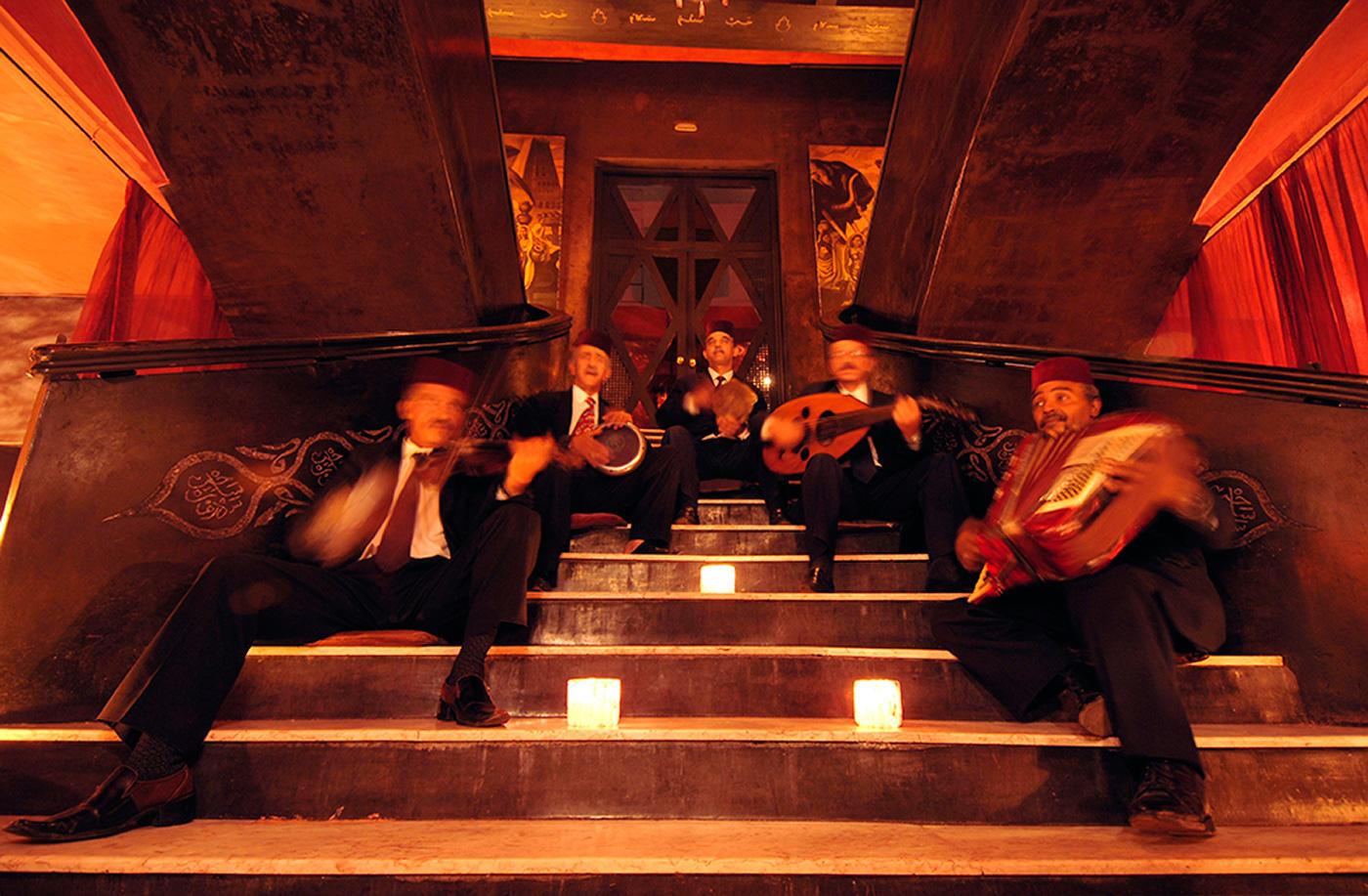 7:00 PM
Dine at Cafe Clock in Kasbah, the second location of the popular Fez original. On a Sunday night, you can take in some chicken couscous or a juicy camel burger during a sunset concert. Jazz is alive and well in Morocco, with the locals playing a version inflected by the traditional spiritual music known as Gnawa.
11:00 PM
Follow in the footsteps of Nicole Kidman and James Franco (among others) at the buzzy nightlife venue Comptoir Darna—nicknamed Le Comptoir by regulars—in the cushy Hivernage neighborhood. Housed inside a two-story mansion decorated in over-the-top Berber glamour (billowy red drapes, gilded and tasseled chandeliers), the restaurant-cum-café really gets going after dinner when entertainers take the floor—from Moroccan musicians to sparkling belly dancers who are not afraid to take their routine atop your table.
WHERE TO STAY
Hotel:
El-Fenn
Where:
Medina
Why:
Individually decorated rooms and works by renowned contemporary artists have made Vanessa Branson's hotel the most sought-after booking in town.
Learn More:
el-fenn.com
Hotel:
Beldi Country Club
Where:
Cherifia
Why:
This eco-minded retreat 4 miles from the city center is a botanical paradise lush with rose gardens and orange groves that orbit around 27 rooms done up Moroccan-style.
Learn More:
beldicountryclub.com
Hotel:
Fellah Hotel
Where:
Tassoultante
Why:
Nine miles outside the city, this new property has a robust arts program and supports the UNESCO-designated Dar Al-Ma'mûn Arts Center. It also has four outdoor swimming pools.
Learn More:
fellah-hotel.com
WHAT TO DO
Shop:
Kulchi
Where:
Medina
Why:
Pick up custom Beni Ourain rugs here, which are made with undyed, natural wool and feature striking geometric designs.
Learn More:
kulchi.com
Sight:
El Badi Palace
Where:
Mellah
Why:
This centuries-old palace is a worn-down architectural relic, which only makes every visit more atmospheric.
Learn More:
palais-el-badi.com
Hammam:
The Spa at La Mamounia
Where:
Medina
Why:
Hammam treatments can include add-ons like facials and specialty products from Shiseido.
Learn More:
mamounia.com
WHERE TO EAT & DRINK
Restaurant:
Le Jardin
Where:
Medina
Why:
The courtyard dining room's tropical trees provide a verdant backdrop to a light lunch in the medina.
Learn More:
lejardin.ma
Restaurant:
Cafe Clock
Where:
Kasbah
Why:
This Fez transplant is great for simple, flavorful cooking and enriching classes and events.
Learn More:
cafeclock.com
Restaurant:
Le Grand Café de la Poste
Where:
Gueliz
Why:
Previously a French colonial post office, this stylish restaurant has been a go-to as much for people-watching as it is for the menu of international dishes.
Learn More:
grandcafedelaposte-marrakech.com
Bar:
Comptoir Darna
Where:
Hivernage
Why:
Atmospheric décor, animated belly dancers and a blue-chip clientele have made this one of Marrakech's proven party hot spots.
Learn More:
comptoirmarrakech.com
CHADNER NAVARRO
CADNER NAVARRO's work has been published in 
DuJour
, 
Hemispheres
 and 
Four Seasons Magazine
. He recently launched 
EIGHTY
, a quarterly magazine about Jersey City, New Jersey, which is where he's based.
© Corbis. All Rights Reserved.
Joanna Vestey
PHOTOGRAPH BY JOANNA VESTEY; COURTESY OF EL FENN
COURTESY OF TERRASSE DES ÉPICES
PHOTOGRAPH BY AMAR GROVER
COURTESY OF LA MAMOUNIA
COURTESY OF GRAND CAFÉ DE LA POSTE
COURTESY OF COMPTOIR DARNA