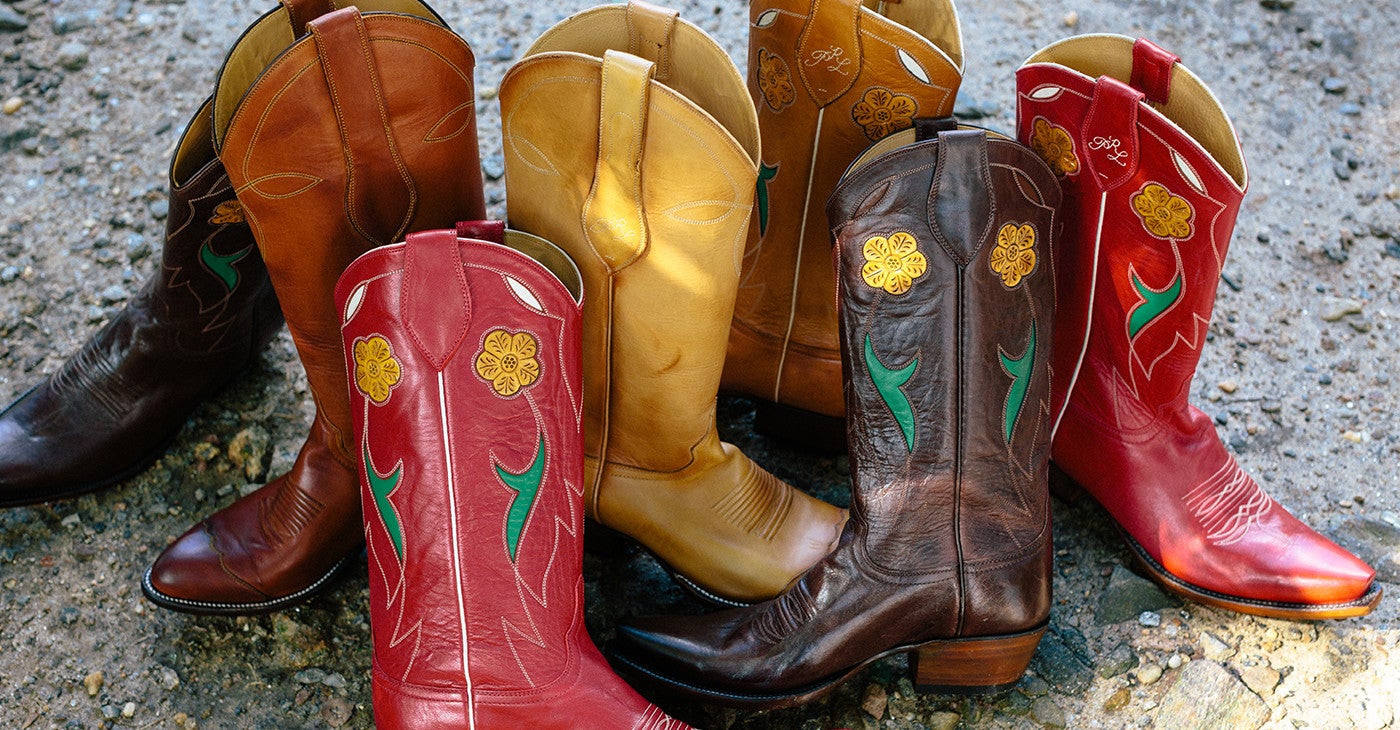 Style
A NATURAL FIT
Ralph Lauren and heritage Texas bootmaker Lucchese partner on a special set of 50th anniversary cowboy boots
She stands in front of a beat-up pickup truck wearing a denim jacket over a chambray shirt, a bandanna tied around her neck like a scarf, an equestrian-inspired belt buckle at her waist. Her hair hangs down, unfussy yet just right. She is a model in a Ralph Lauren Westernwear ad from the '70s. She's also the embodiment of the New West, an eclectic mix of the elegant and the rustic. On her feet? Well, it's hard to say—the image cuts off at her waist—but if we had to guess, it'd be one of the six pairs of handsomely polished leather boots featured elsewhere in the campaign.
By the '70s, the cowboy boot had already become a staple of Mr. Lauren's wardrobe. He would wear boots with jeans at his Double RL Ranch in Colorado (or along Fifth Avenue in Manhattan), and he would wear boots with a tux for a night out. With the arrival of Polo Western, a line of ranch-inspired clothing and accessories, the brand launched its first original cowboy boots.
From the beginning, the ads proclaimed that these clothes were "made to be worn." Fittingly, it was the original pair Buffy Birrittella—Ralph's longtime design right hand—started wearing decades ago that was sent to the storied Texas bootmaker Lucchese to serve as a guide in crafting the new boots that walked the runway as part of Mr. Lauren's 50th Anniversary Collection.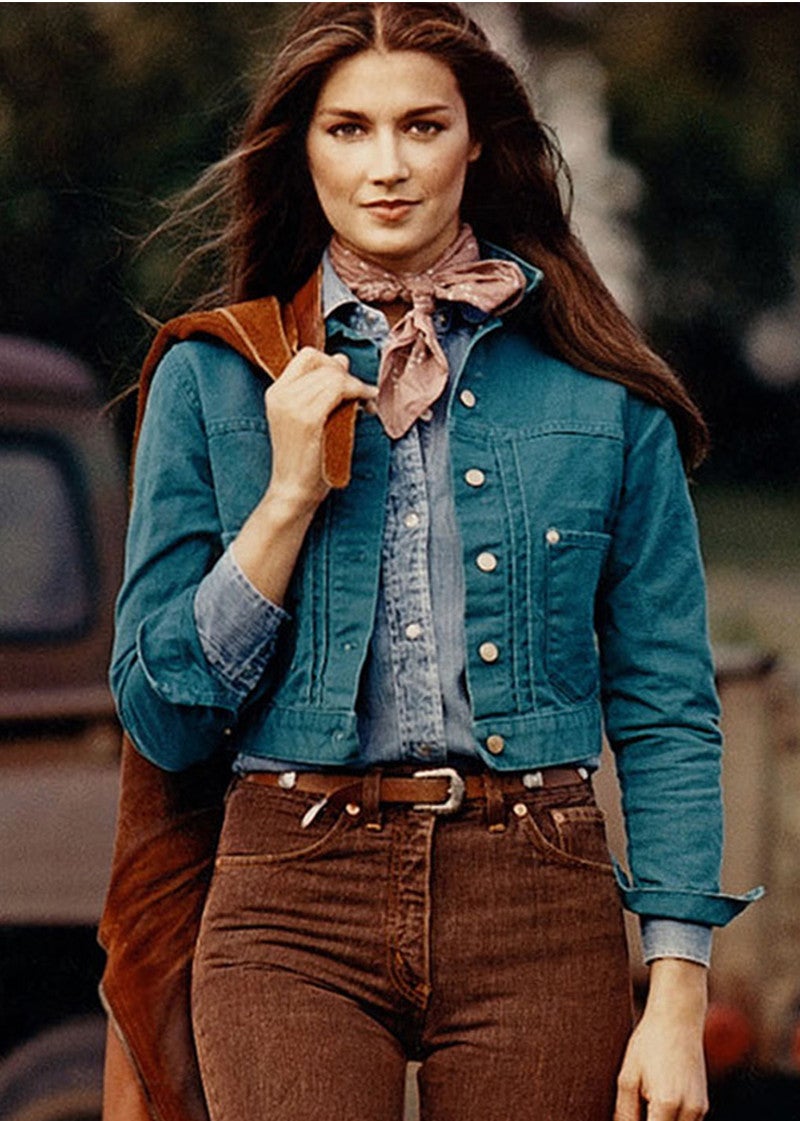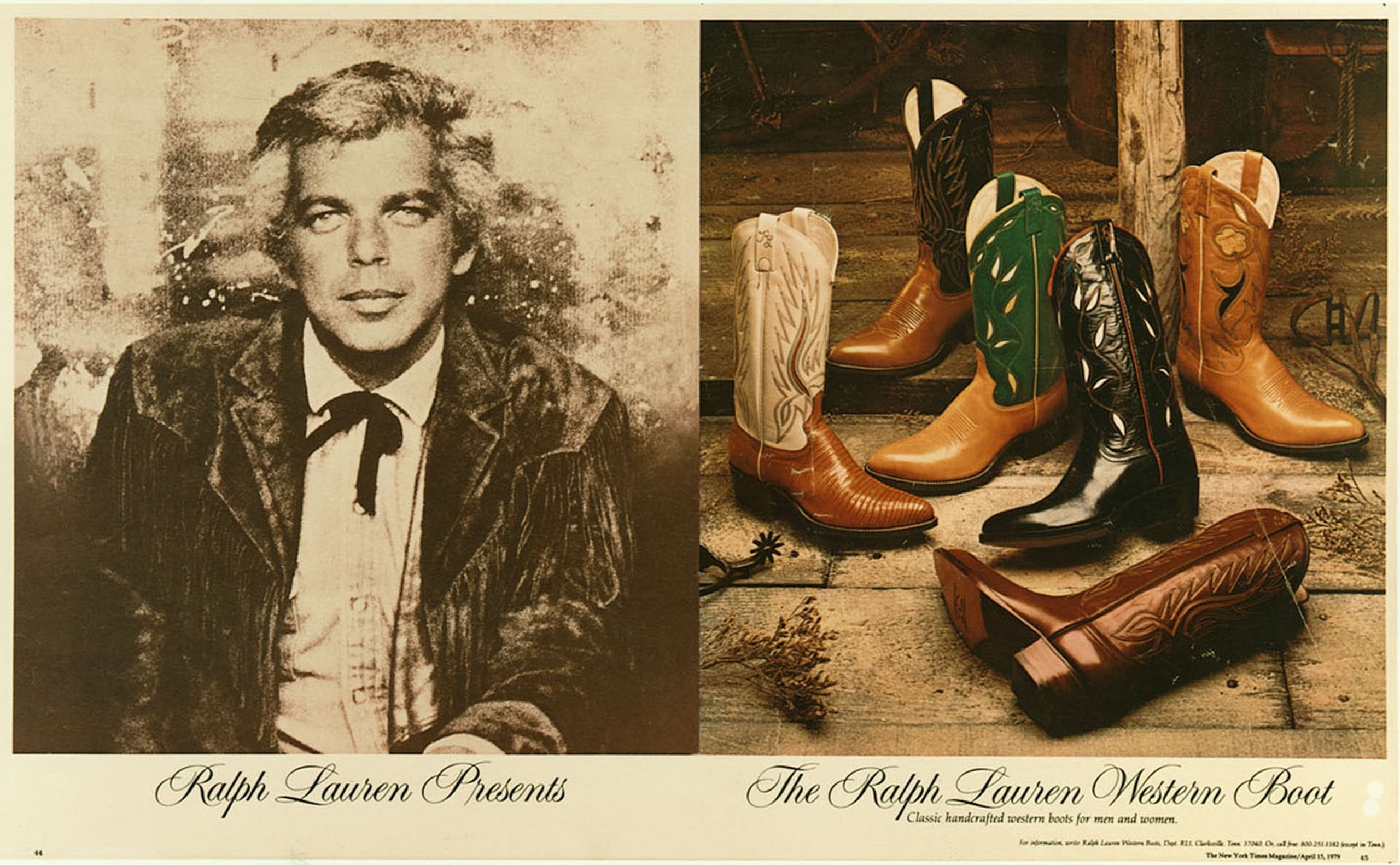 The new Polo collection includes the Selene, available in black, brown, and red, and finished with a hand-tooled floral pattern modeled after the 1979 original. There's also the Kiera, a taller boot with a hand-stitched "RL" on the side, also inspired by vintage designs. And then there's a velvet, patchwork pair—also made by Lucchese, though not modeled after an existing boot—that will be part of the Collection line.
The decision to have the boots produced by Lucchese is one that Birrittella calls "a natural fit." "It's the premier cowboy bootmaker in the United States, with a history of luxury, quality, and customization," she says. "The partnership is one of similar values: quality and authenticity."
Indeed, Lucchese has been crafting boots by hand since 1883 and has become synonymous with the Texas cowboy style. The company was founded by a Sicilian shoemaker's son named Salvatore Lucchese, who over the years produced boots in a range of materials (including kangaroo and Moroccan calf) for a huge range of clients. Fans included Gary Cooper, John Wayne, and Gregory Peck, each of whom paid the factory a visit in person to claim their boots. And a young Texas senator named Lyndon B. Johnson also owned Luccheses, later gifting them to Caroline Kennedy shortly before her father's inauguration.
The company moved its headquarters from San Antonio, Texas, to El Paso in 1986, where today you can still find employees creating beautiful, durable boots by hand. Whether you wear yours while ranching or merely riding horses of the iron variety, you can feel confident that they'll look even better with age—just like Birrittella's 1979 originals.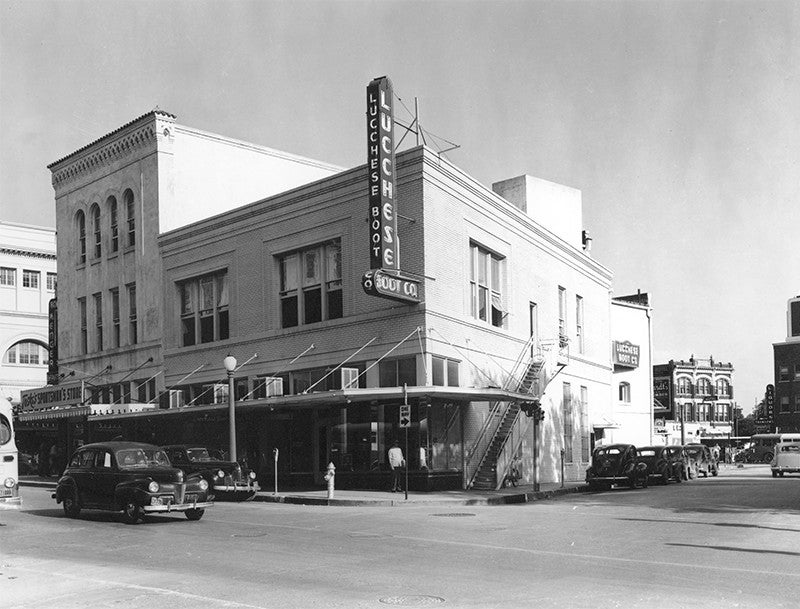 is the former executive editor of RalphLauren.com. He is based in Austin, Texas, where he lives with his wife and two children.
Archival advertising images courtesy of Ralph Lauren Corporation
Boot image by Sean Burke
Factory image courtesy of Lucchese