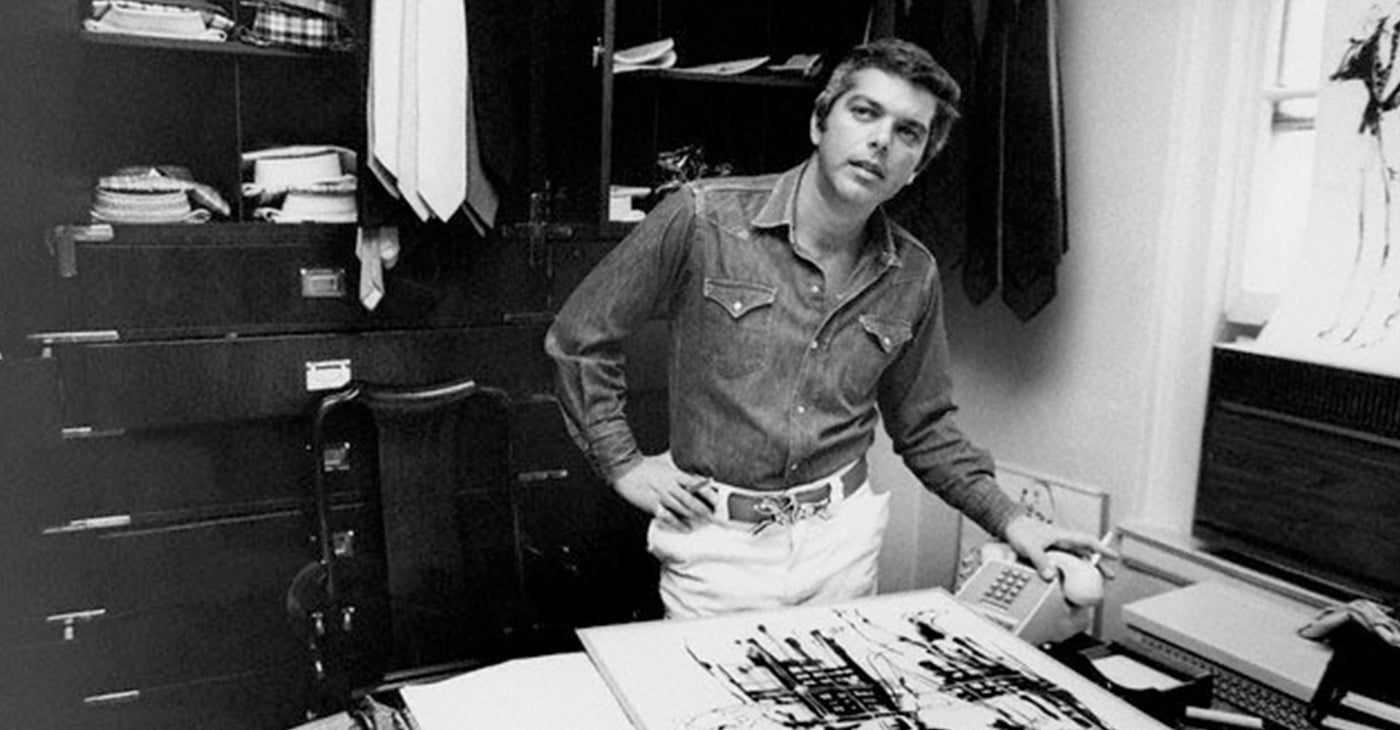 Style
Dream
Catcher
Michael Hainey sits down with Alan Flusser, author of the new book Ralph Lauren: In His Own Fashion, to talk about the enduring—and continuing—impact of the man and the brand
There is no writer better-suited (no pun intended, but we'll take it) or more qualified to tell the story of Ralph Lauren than Mr. Alan Flusser. His books on fashion and culture—Clothes and the Man, as well as Style and the Man—are indispensable, insightful guides to what defines great style, and how it shapes our world. Now, after more than a decade of work, he has written Ralph Lauren: In His Own Fashion (Abrams), the definitive portrait of Ralph Lauren, not just the story of the business he created but of his extraordinary life—much of which has never been told. It's a book that Flusser was made to write. He has known Mr. Lauren for more than 30 years and had wanted to tell his story for maybe just as long. Thanks to his deep friendship with Ralph, as well as his knowledge of style (he holds a permanent spot on Vanity Fair's International Best-Dressed List), Flusser has produced a riveting, revealing, and at times poignant portrait of what Ralph has achieved across a half-century, and how his unique vision has influenced the world.
I caught up with Flusser in his office and showroom off Fifth Avenue, which also has the feel of a small men's club—wood-paneled walls, well-cushioned couches. For more than four decades, Flusser has not only been a writer but also made and sold his own line of custom men's clothes. (He most famously designed the wardrobe for Gordon Gekko in Wall Street.) He was in a great and generous mood. And why wouldn't he be? The book is a rousing read—and as a fellow writer, I could only imagine how pleased he has to be at his achievement, which included interviewing more than 70 people, from Steven Spielberg to Calvin Klein. "At one point," Flusser says, "Roger Farah, the former president of the company, asked me, 'How are you going to get your arms around this enormous project?' And I said, 'One day at a time.'" The challenge was what not to include. Every word is illuminating as well as instructional—showing you the how of Ralph's success and style. Many of the images, as well, are pulled from the company's rich archives: everything from early newspaper clippings about the brash newcomer selling neckties to intimate looks at his homes.
When you think about Ralph, what do you think most people need to understand about him that they may not?
Here's this man who built this gigantic fashion company with the idea of non-fashion. This is one of the most important insights people need to have. Imagine Ralph in the '70s.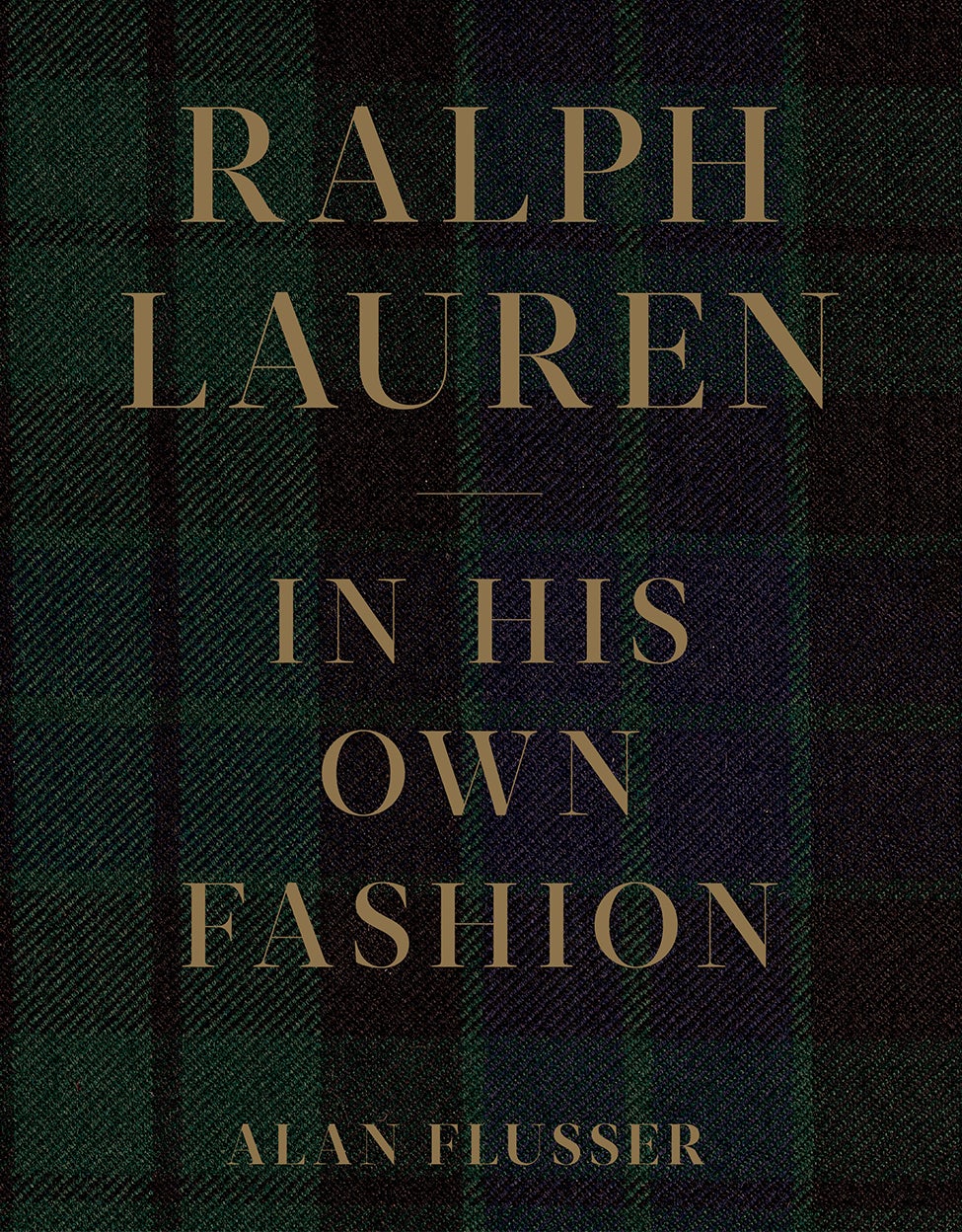 He's a young designer coming onto the scene, saying to the fashion industry, I think fashion is baloney. I think it's something that's distracting. What people need to do is develop their own personal style, and look at clothes not as something that's of a moment or a season, but as, Will I be able to wear it over time? But do you know how difficult it is and was to sell style? To sell a personal kind of style? That's the thing that Ralph, more than anyone, is responsible for. I always say, Ralph is the Maestro of Mix. He shows people how to wear clothes; he inspires them to find their personal style.
You have that wonderful quotation from Charles Gwathmey, the legendary architect, who says that Ralph revolutionized the visual aspirations of Americans. He made us see in a new and better way. You say he's always been as much a painter and an architect—someone whose work is so visual.
He has pioneered so many things that we take for granted. And no one can style like he can. He put high fashion with democratic fashion. Downtown with couture. His eye is unrivaled. He has the ability to see what is beautiful before we see it, to see the beauty in things we overlook. Just look at Double RL. Westernwear as chic? Especially in this era, when everything feels chaotic, I can't think of a representation of America and its values or its ideals that's more poignant than Ralph.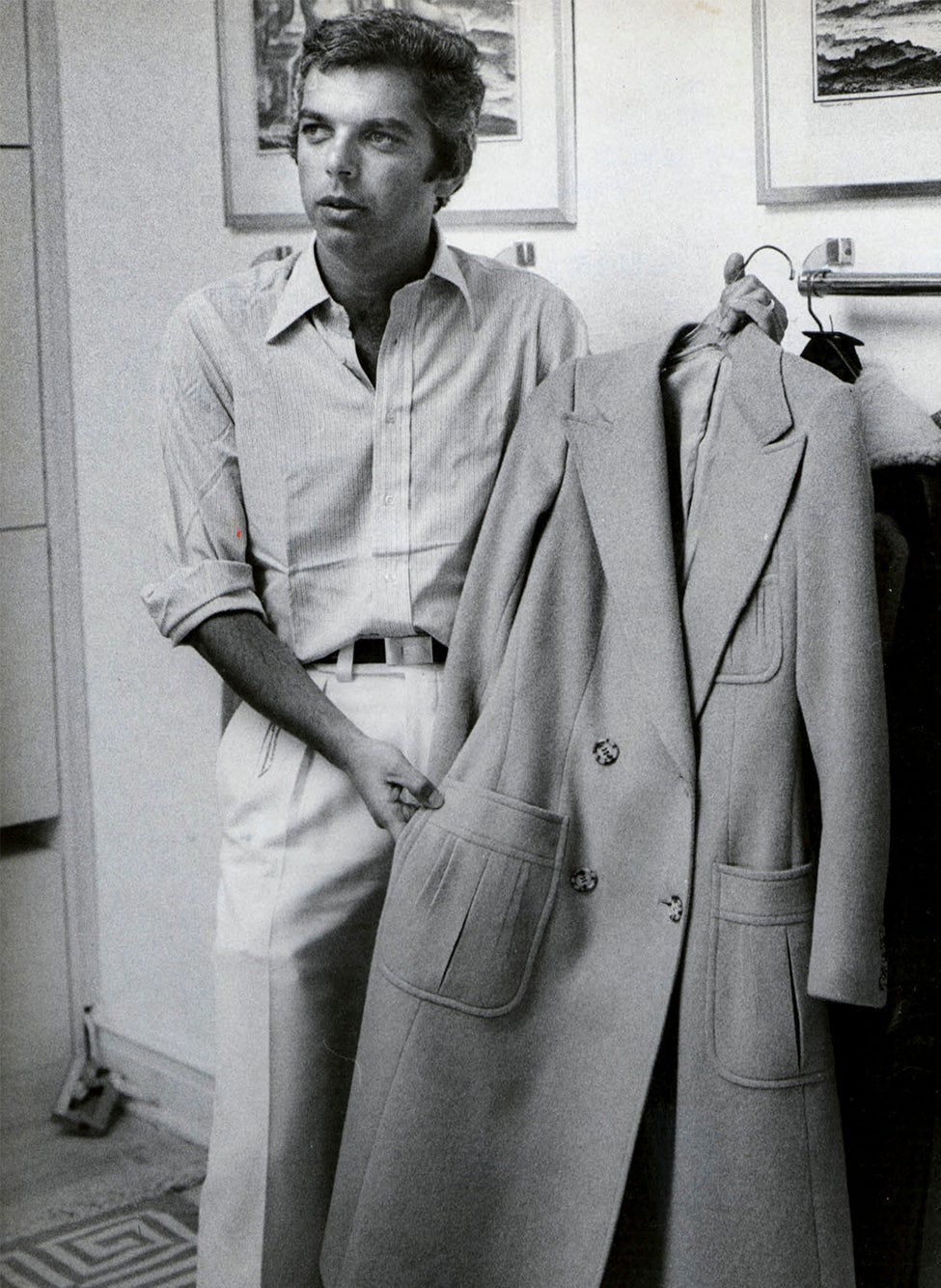 You have a phrase in the book where you talk about his "Man of La Mancha" style, in particular in regards to his affinity for the beautiful camel-hair polo coat he always shows. Tell me about that phrase.
Ralph is often ahead of everyone else. That polo coat, every season he'd want them in the store. People told him they wouldn't sell. And for years they didn't. But then, after a few years, their taste caught up with Ralph's. He never lets go of his vision. He keeps his vision in front of the public until the rest of the world catches up. Just look at what he did with the Rhinelander Mansion, too. Everyone thought he was crazy to build that store. Especially Bloomingdale's and Saks—they were furious. They thought he'd ruin their sales. Ralph told them, Trust me. And guess what—those stores saw a huge increase after the mansion opened, because it made people want Ralph's world even more.
I also love this phrase you use in the book, where you say that throughout the second half of the 20th century, there was always Voice of America radio broadcasting in Europe, to promote and share our values. And you say Ralph was like the Voice and Vision of America. He did more than anyone to teach the world about American style. One word I always associate with Ralph: optimism. His is an optimistic world.
You're exactly right. And everything he makes, it always looks like a fun world. A good designer is someone who predicts the future. And based on how much clothing he's sold, I think he's probably pretty good at that.
You also speak about how Ralph, through the style he celebrated—he really saved Ivy League style. Like Charlie Parker saved jazz, Ralph saved that kind of style. Many people have wanted to tell Ralph's story, but he has always said no. How did you get him to trust you?
I said to him, "I'll write a sample chapter. You'll read it and if you don't like it, then I'm not going to do this." So I decided to write a chapter on how he found his style, who his mentors were. The people he learned from. He had a tremendous education. I just felt that with my background and experiences, there was no one more qualified to write this book.
He made his stores into what I always say are movie soundstages—complete worlds anyone could step into and see Ralph's world made manifest.
Before him, clothes were isolated from life. This is what I mean by he was "non-fashion." He wanted to bring clothes into the real world. He knew that if he showed the customer that these clothes can be a part of your life in every way, they would trust him.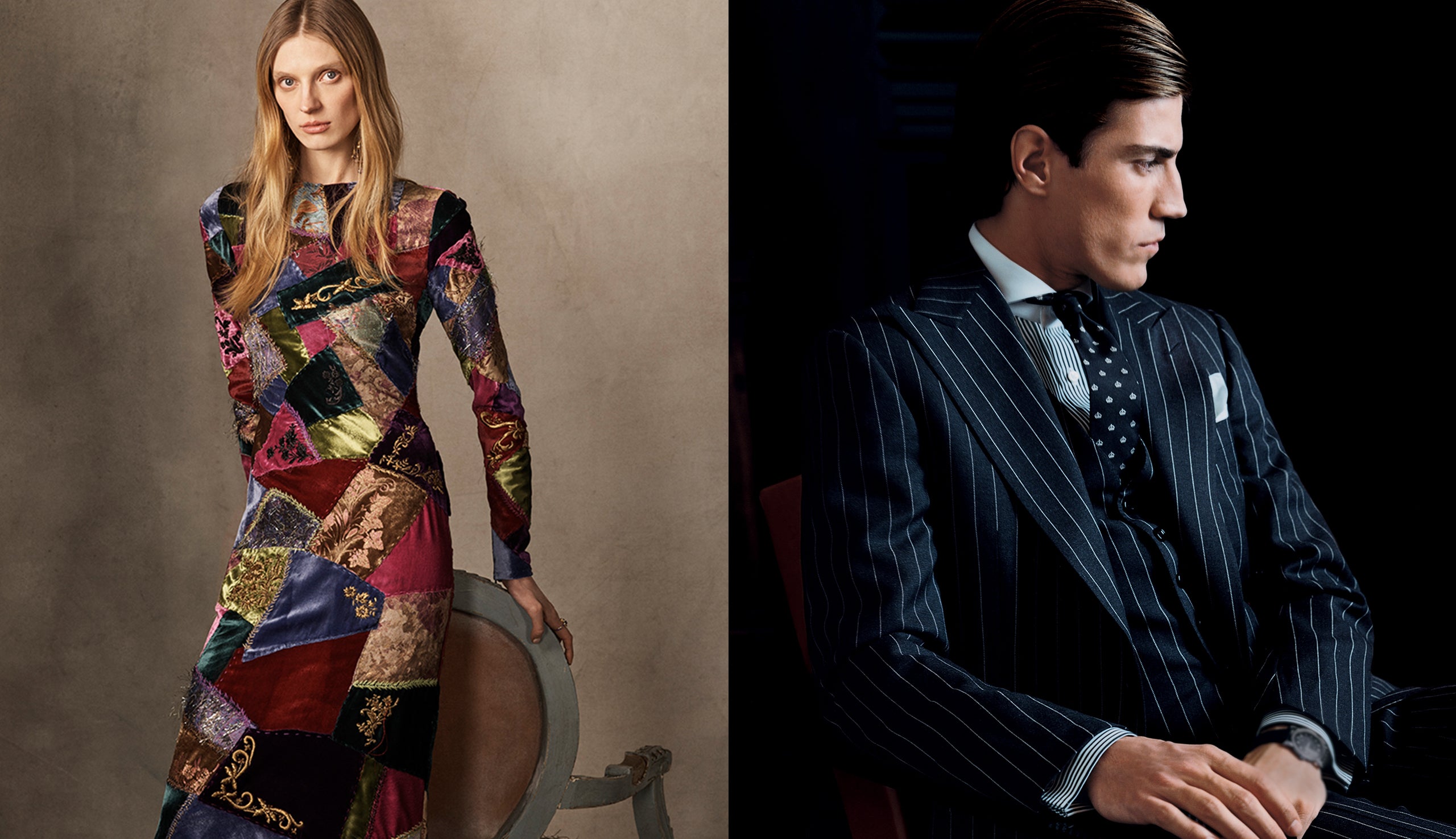 No one else had done that. He made all of us believe in the vision. We all became young Gatsby, standing on the shore and wanting to swim out to that boat because it promised a new world.
Yes. And think, too, he also single-handedly created the home business, as a space fashion designers could work in. Everyone told him he was nuts to do that; that it was an impossible space to compete in because there were so many pieces to think about—pillowcases and towels and glasses. But he did it. Now, every designer has a home collection. Until Ralph, no one did. And this, again, is where Ralph's hard work comes in. Throughout his career, he would often be at the office until 9, 10 at night. He is a very driven guy. No one has worked harder. For 50 years. There are so many things this man has done that the average person would not know. I don't think any designer has been as surrounded by what he has created on a 24-hour basis more than Ralph. Ralph designed for himself. And if you didn't like it, too bad. But I want to say this, no one worked harder than Ralph, and no one is more deserving of success.
When you were writing the book, what did you think about over all the 10 years it took to complete?
I wrote this book thinking about some young person, somewhere in the world, who might just be discovering Ralph for the first time. Maybe he's in Indiana, maybe he's in India, and he goes into a Ralph Lauren store for the first time to buy something. And then he starts to think about Ralph and to understand the world he's created. I wanted to give that person—and every person—insight into this amazing man. He came onto the scene at a moment in time when what he wanted to say was different and nobody was doing it. Ralph literally designed for himself. And we all followed. I wanted to show people Ralph's life. Many people have tried, but he always resisted.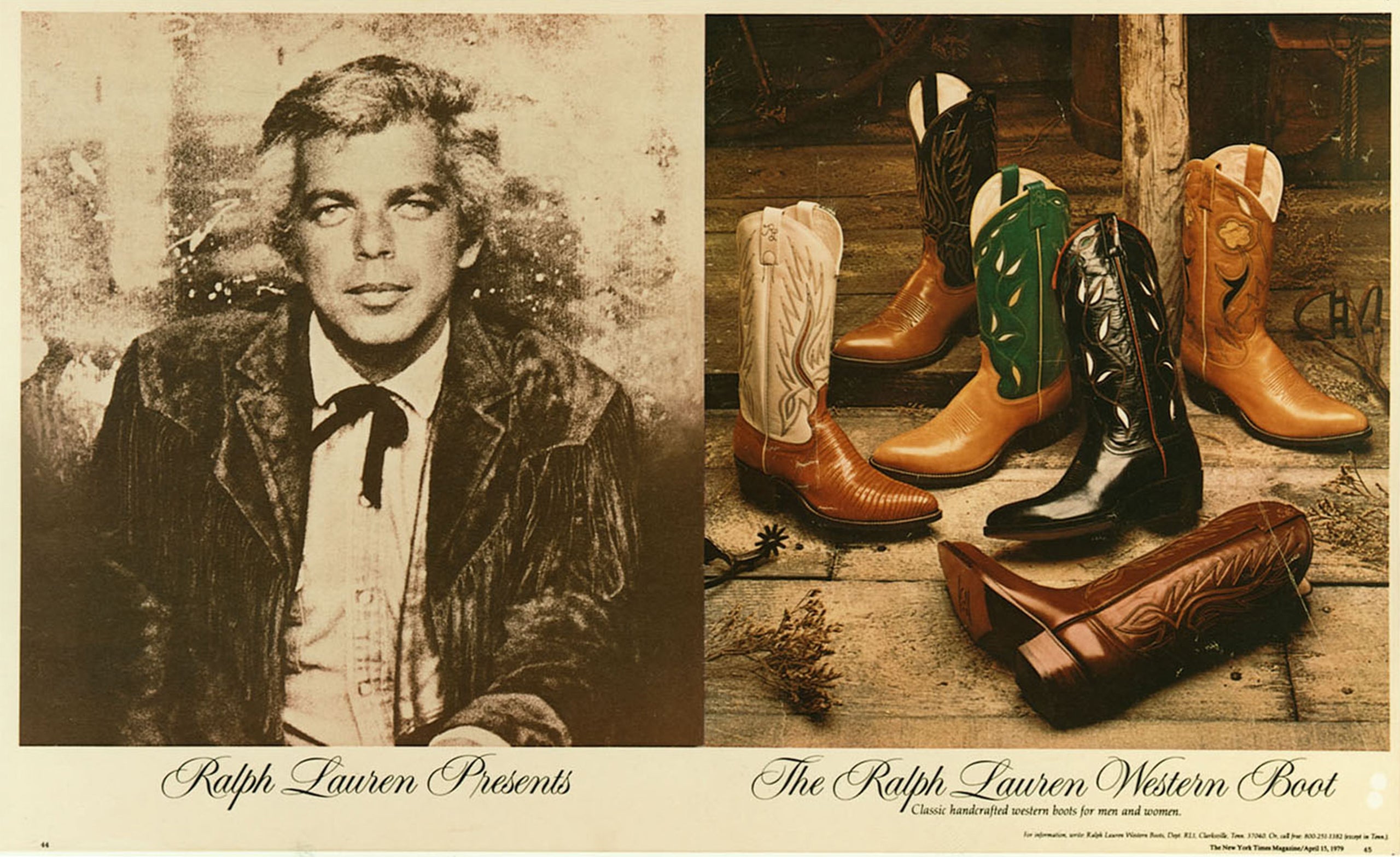 is the author of After Visiting Friends: A Son's Story. He was the longtime deputy editor of GQ and is now a deputy editor at Air Mail.
Photographs courtesy © RALPH LAUREN CORPORATION