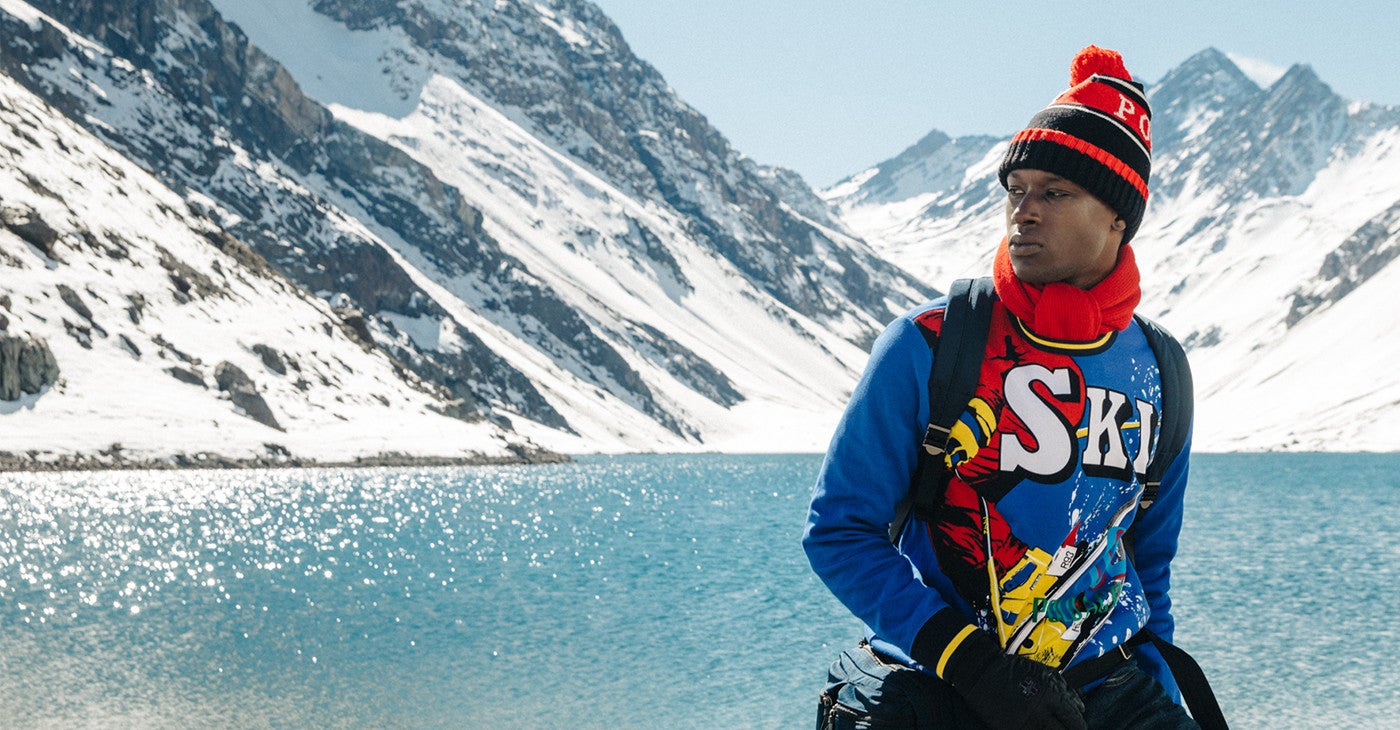 Culture
Pole Position
With his new Downhill Skier collection, Ralph Lauren reimagines three of his most celebrated archival graphics
The '80s were an odd moment for slope style. Ski resorts from Aspen to Gstaad were awash with bright neons and wild prints—a far cry from the classic aesthetic of decades past.
Ralph Lauren, always in sync with the times without being a slave to the trend of the moment, liked the sportiness of the look if not the color palette. So he found ways to nod to the styles of the slopes, but in his own way—technical outerwear rendered in primary colors rather than neons, and with ski-themed graphics that evoked the classic athleticism of the sport.
These graphics were small and simple at first, placed on a sock or at the chest of a sweater. By the late '80s, Ralph and team were exploding the motifs to eye-grabbing sizes that overtook entire garments. It wasn't long before those pieces became some of the most coveted and collected clothes in Ralph Lauren's history.
"These were items that could be spotted a mile away," says Tom Gould, co-author, with Thirstin Howl the 3rd, of Bury Me With the Lo On and photographer of our Downhill Skier campaign. "It was big. It was loud. It was in your face, but it was still simple—not overcomplicated or cluttered, just classic colors that were true to Ralph's brand."
Steeped in these now-iconic late '80s and early '90s design details, the new Downhill Skier collection artfully mixes archival Ralph Lauren ski graphics like Circle Ski, Downhill Skier, and Ski '92 with other classic Polo graphics like the Cookie patch, with updated fits and construction details. The result: a modern collection of technical jackets, heavy knit sweaters, winter accessories, and more, all with a vintage Polo spirit.
Below, a look at the signature graphics that define the line.
A white silhouette of a skier barreling down a steep run, head down and poles tucked firmly under his arms, he made his debut on small shield patches at the chest of jackets, long-sleeve Polo shirts, and socks in the late '80s. In the Fall 1989 collection, the graphic appeared writ large on a long-sleeve tee and a sweatshirt for boys, and a hooded sweater and goose-down puffer jacket for men. Thanks to its contrasting colors and oversize silhouette, the skier remains particularly covetable, cementing the original '89 pieces are some of Ralph Lauren's greatest grails.

Featuring a slalom skier with a helmet and goggles, pivoting around a turn, this graphic first appeared in small placements in '86 and '87. Originally sewn in a single color without the signature circle outline, the graphic was updated for Fall 1988's Down Racing collection. The Circle Ski was often accompanied by a "POLO USA" text graphic, which has also been faithfully reproduced for Fall 2018.

Zooming in on the technical details of downhill ski boots and bindings—with custom "R. LAUREN," "R93," and "POLO 1992" markings—this illustration of a skier mid-jump debuted in the Fall 1992 collection, which was titled World Cup and inspired by ski racing. The bright, extra-large graphic covered the back of cropped alpine jackets and sport shirts.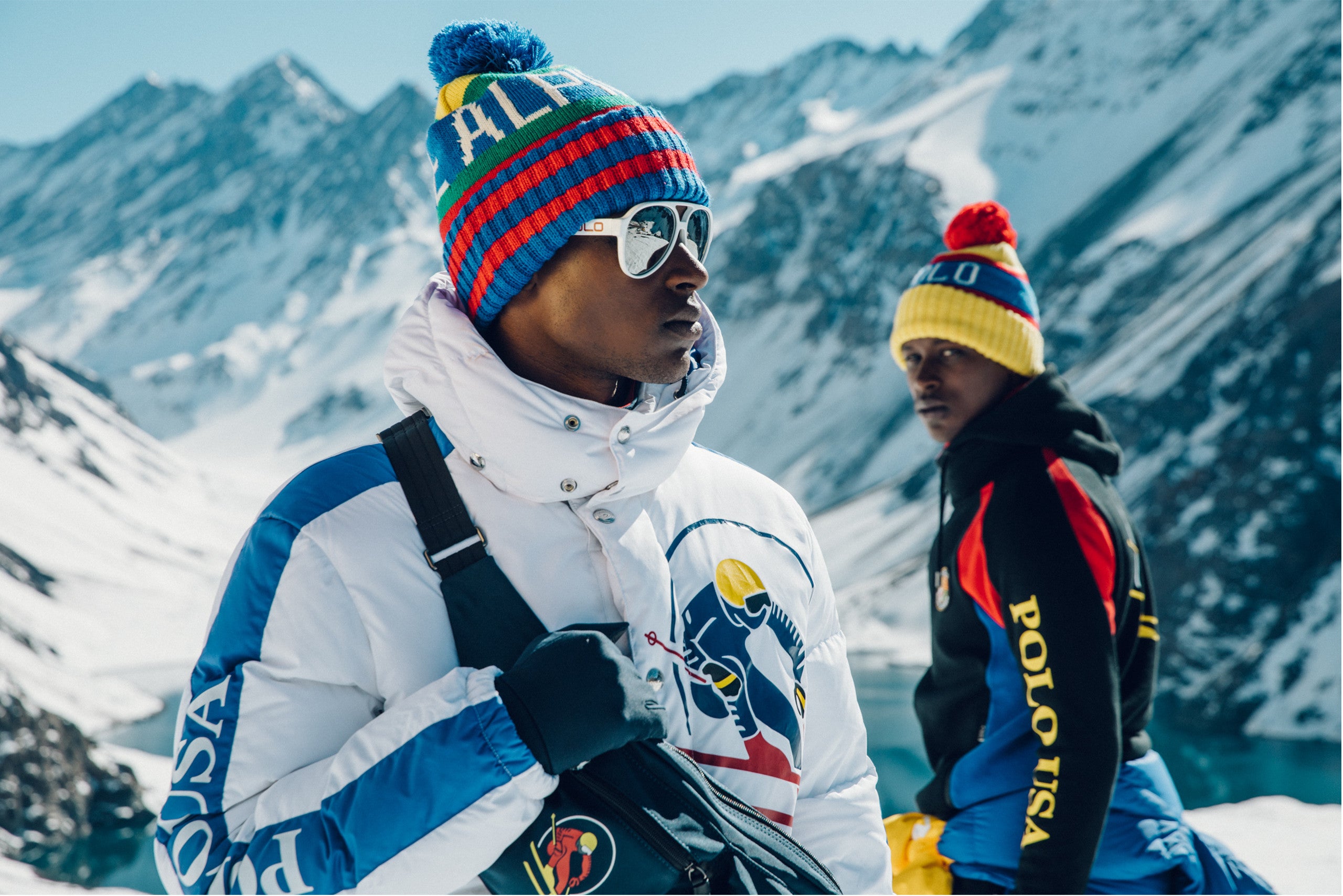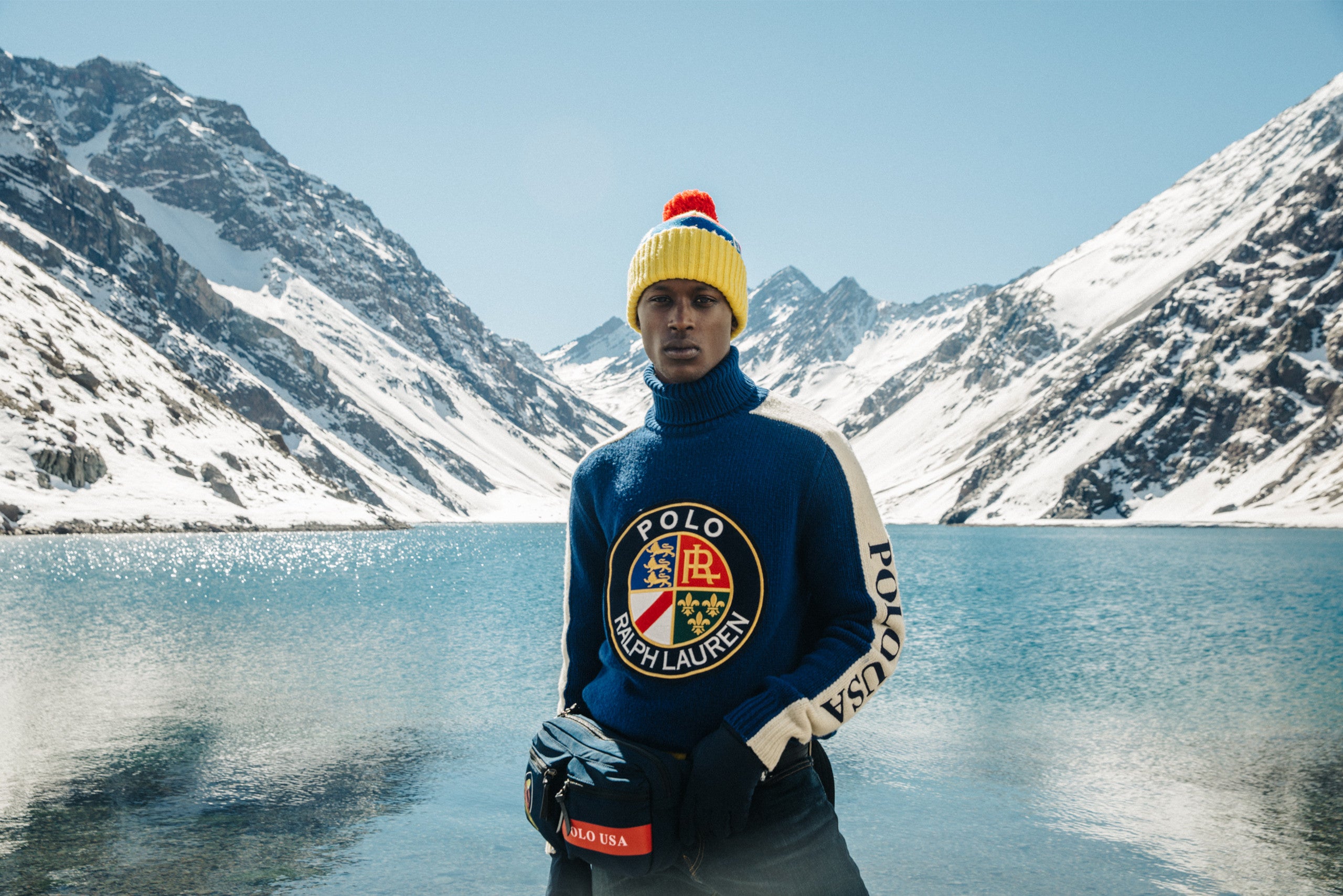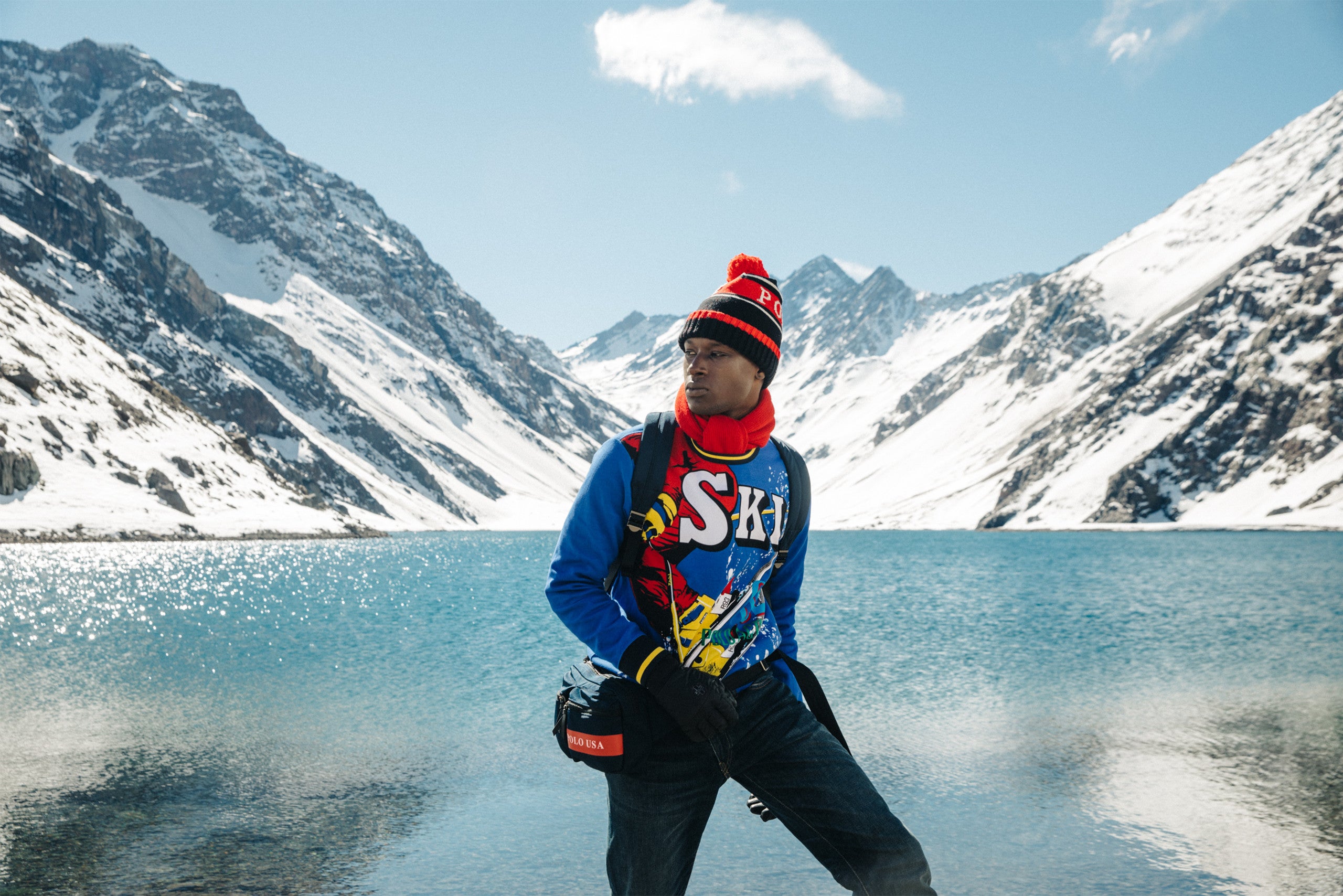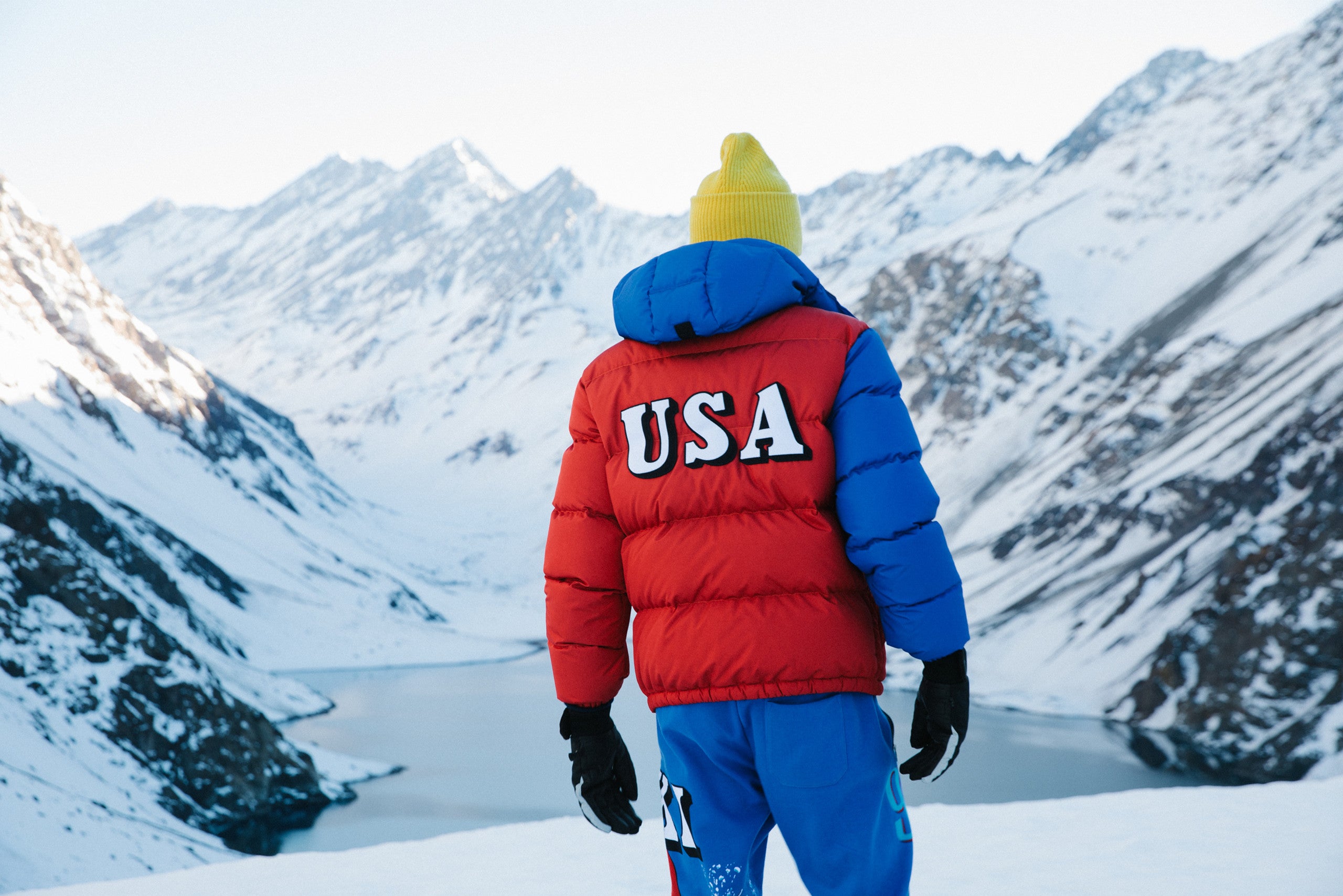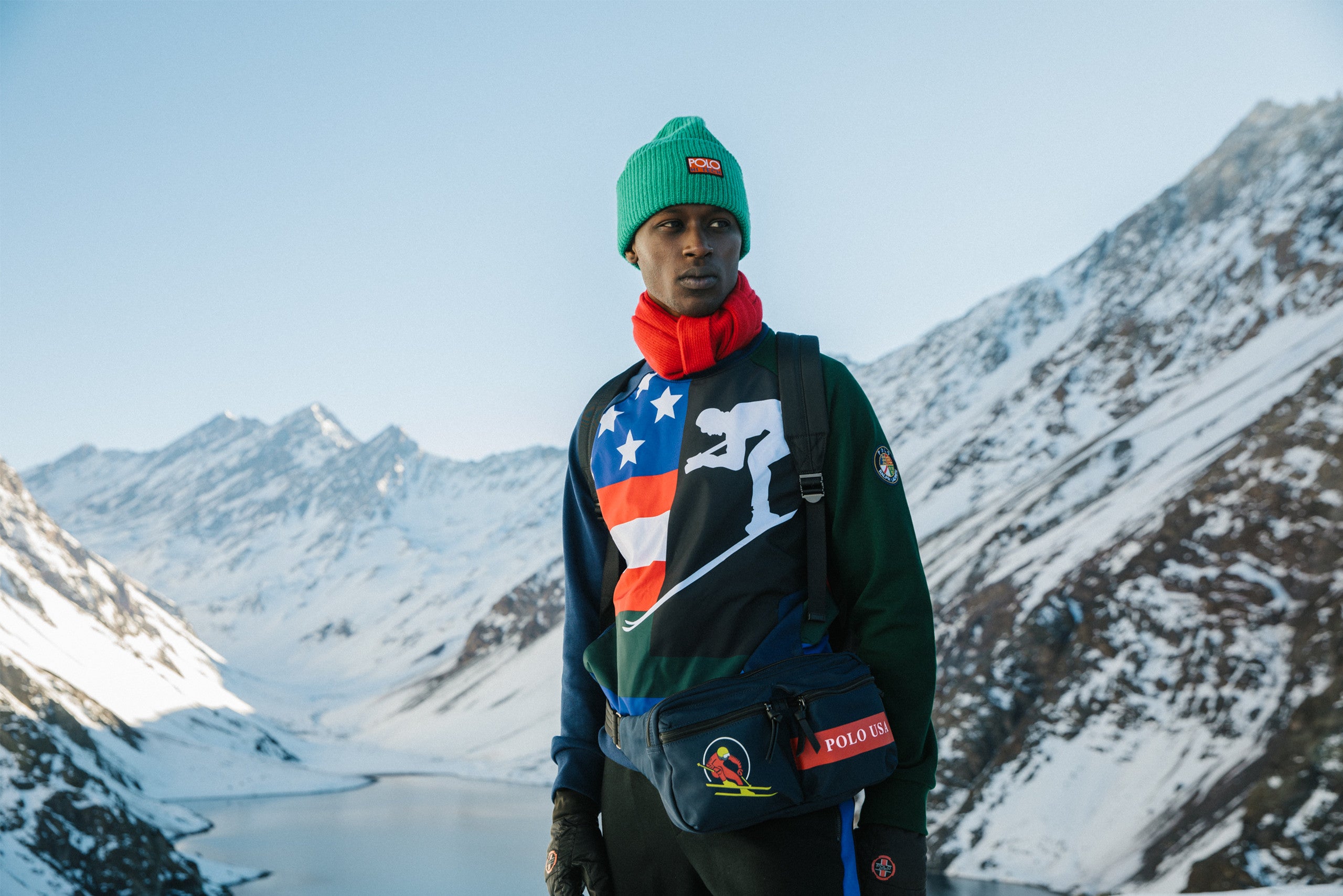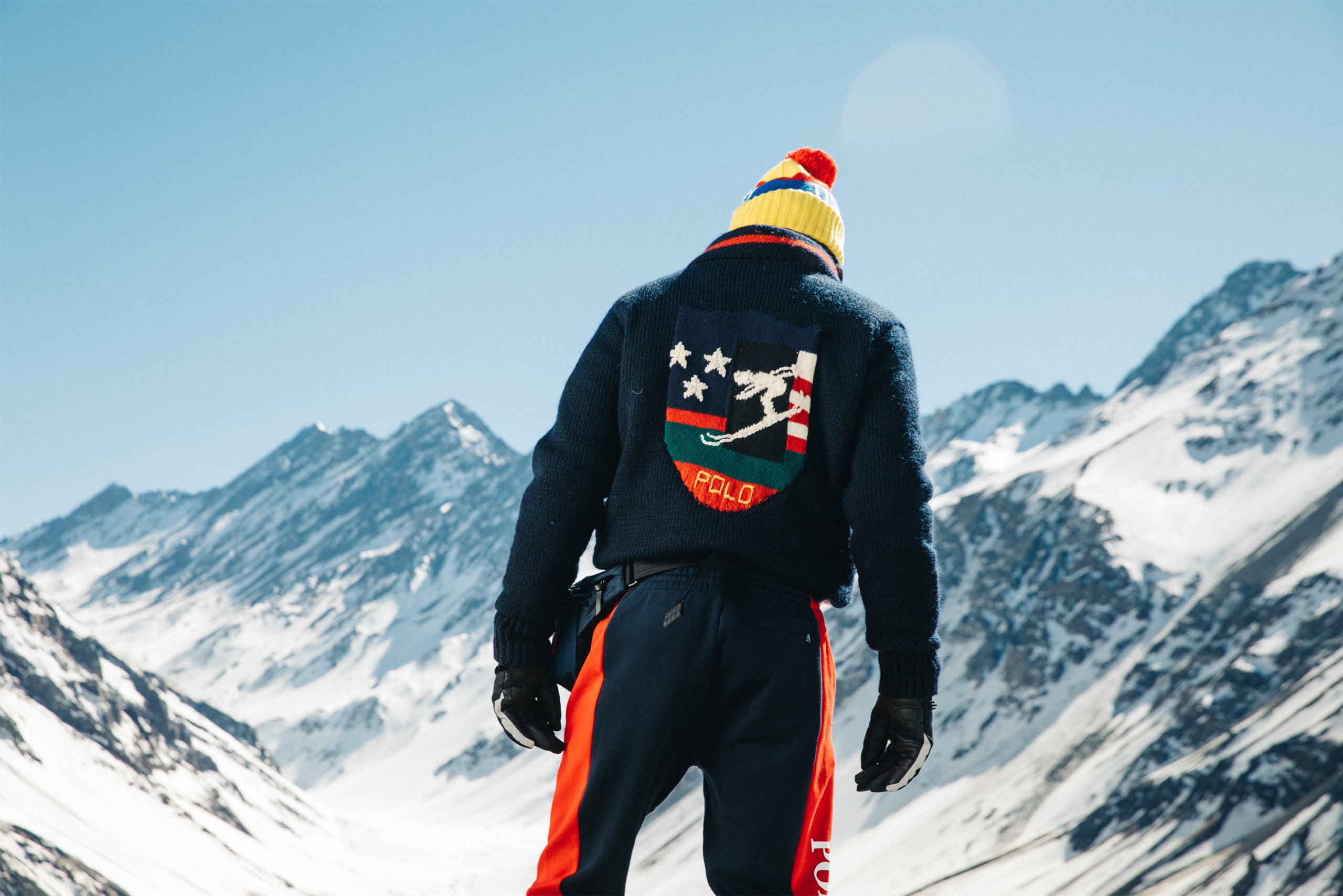 is the men's concept editor for Ralph Lauren.
© RALPH LAUREN CORPORATION