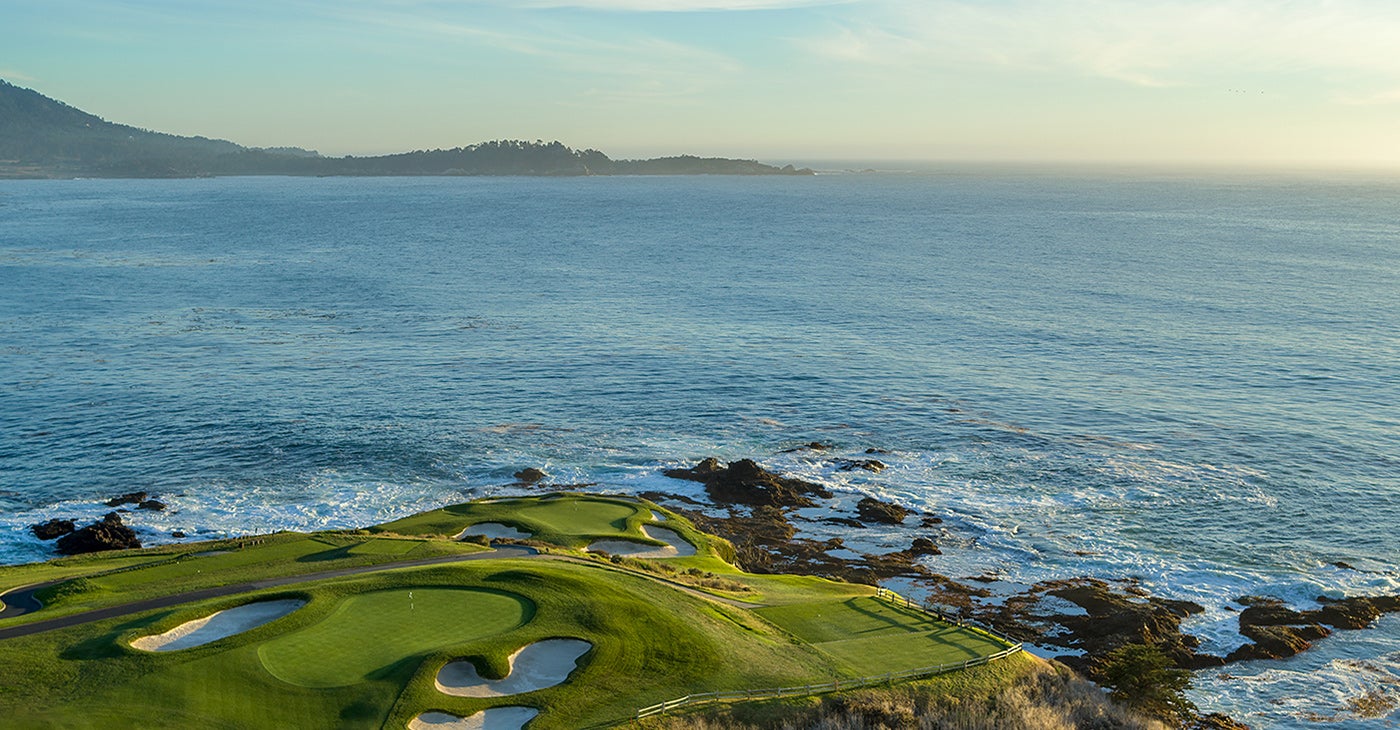 Sport
Par
Excellence
Justin Thomas names the toughest holes on tour—and just what makes them so tricky
At the ripe old age of 26, Justin Thomas has already carded nine tour victories—including the 2017 PGA Championship—and taken home the 2017 FedExCup, all the while making pretty much everything he does out on green grass look easy. But looks can be deceiving, and certain holes are challenging even for a former No. 1 player in the world. With that in mind, we asked the RL ambassador to name the holes on tour he finds most challenging. Fortunately for Thomas, "I have a go-to shot that I can turn to if I need to hit a fairway," he says. "In that situation, I would tee the ball down low and hit a low cut—that shot is something I know I can hit and not end up in a terrible place." As any golfer knows, that's a valuable tool to have (or aspire to). Read on for more from Justin.
Number 5 at Augusta National Golf Club (Par 4)
Augusta, Georgia
"Number five is probably the hardest hole on the course, but for some reason I've always played five well. It doesn't really fit my shot shape, but I've hit a pretty good tee shot there. I just aim it at the edge of the left bunker and cut it off a bit and then hit whatever iron into the middle of the green to make a par and move on. I will say that when you don't like a hole it makes a difference. The tee shot at 13 at ANGC—in four years I've probably hit that one the way I've wanted to maybe three times. When a tee shot or a hole doesn't fit your eye, no matter how confident you are, it's hard to overcome that."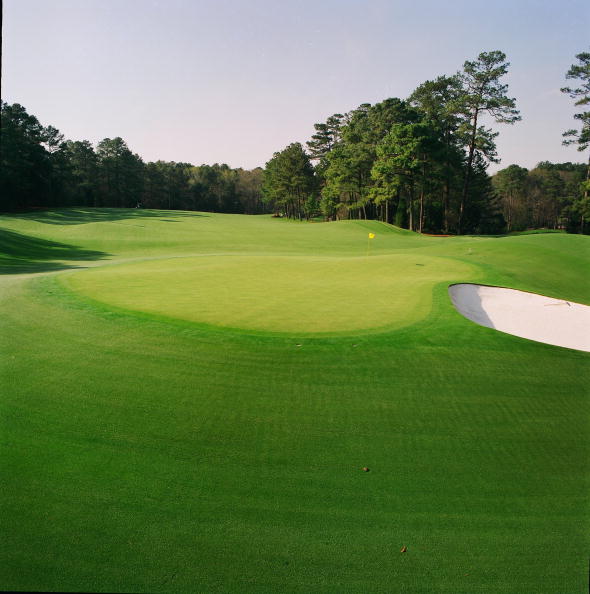 Number 17 at Quail Hollow Club
(Par 3)
Charlotte, North Carolina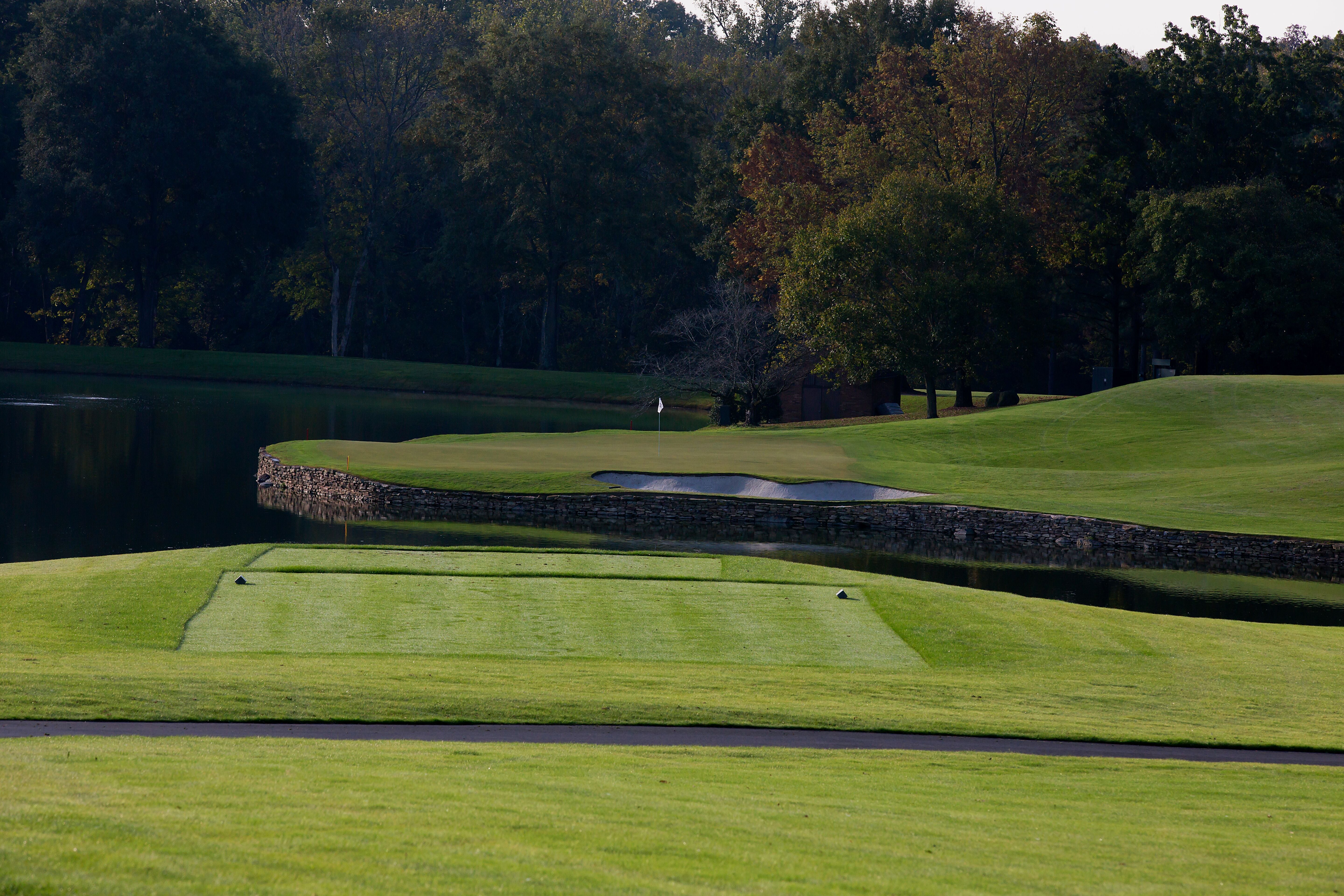 "Number 17 is hard, especially when you play that back tee—it's anywhere from 210 to 240, and you're hitting into a very small green. When we play at Quail Hollow, the greens are firm so you can't really hold them from that distance. If it runs into the water and then you chip it over to the right, that's a hard chip. I wouldn't say I dread playing the hole, but it's certainly difficult."
Number 6 at Pebble Beach Golf Links
(Par 5)
Pebble Beach, California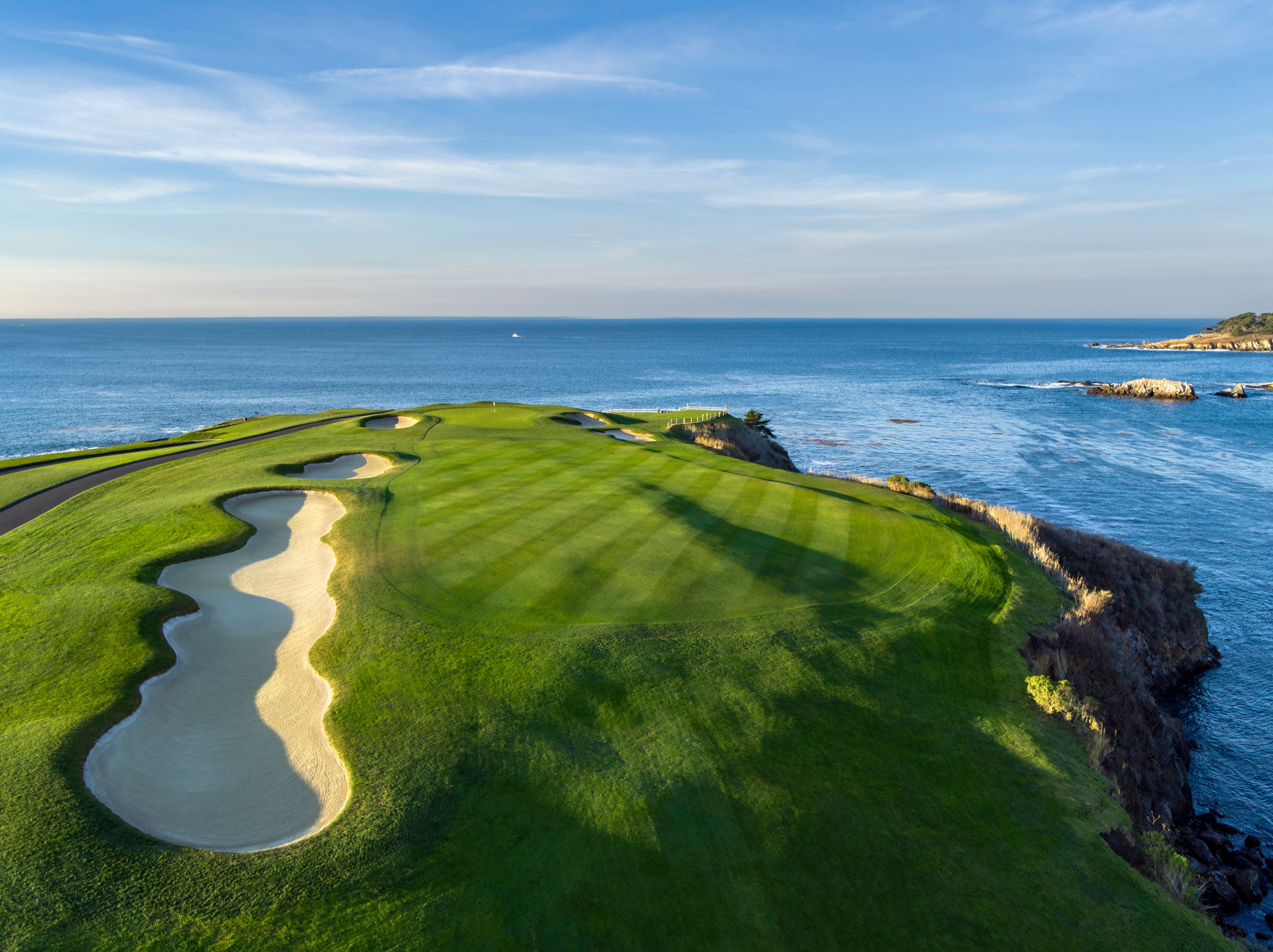 "The thing about Pebble is that it's all right in front of you. Take number six. It's a par 5, and that's going to be a scoring hole, but say you hit it into the right rough—and you know the rough is going to be long—so then you can't get it on top of the hill, and you have to chip out when you're down below and can't see the green. You miss that fairway left or right, and the next thing you know you're turning a birdie hole into a situation where you're grinding for a par. That's just kind of how Pebble is. The wind can also be a factor at Pebble. I've hit a 6-iron at number seven, and it's only 95 yards. The U.S. Open is going to be set up to be very difficult, and you have to just take it with a grain of salt."
Number 12 at Carnoustie Golf Links
(Par 4)
Carnoustie, Scotland
"There's the little burn all along the right side, and then there are the bunkers. You're hitting a 4-iron into the green, and there are also bunkers up there around the green. The thing about links golf is that you can make an easy hole hard by getting into one of those Scottish bunkers that are almost like hazards, but Carnoustie is just tough all the way around."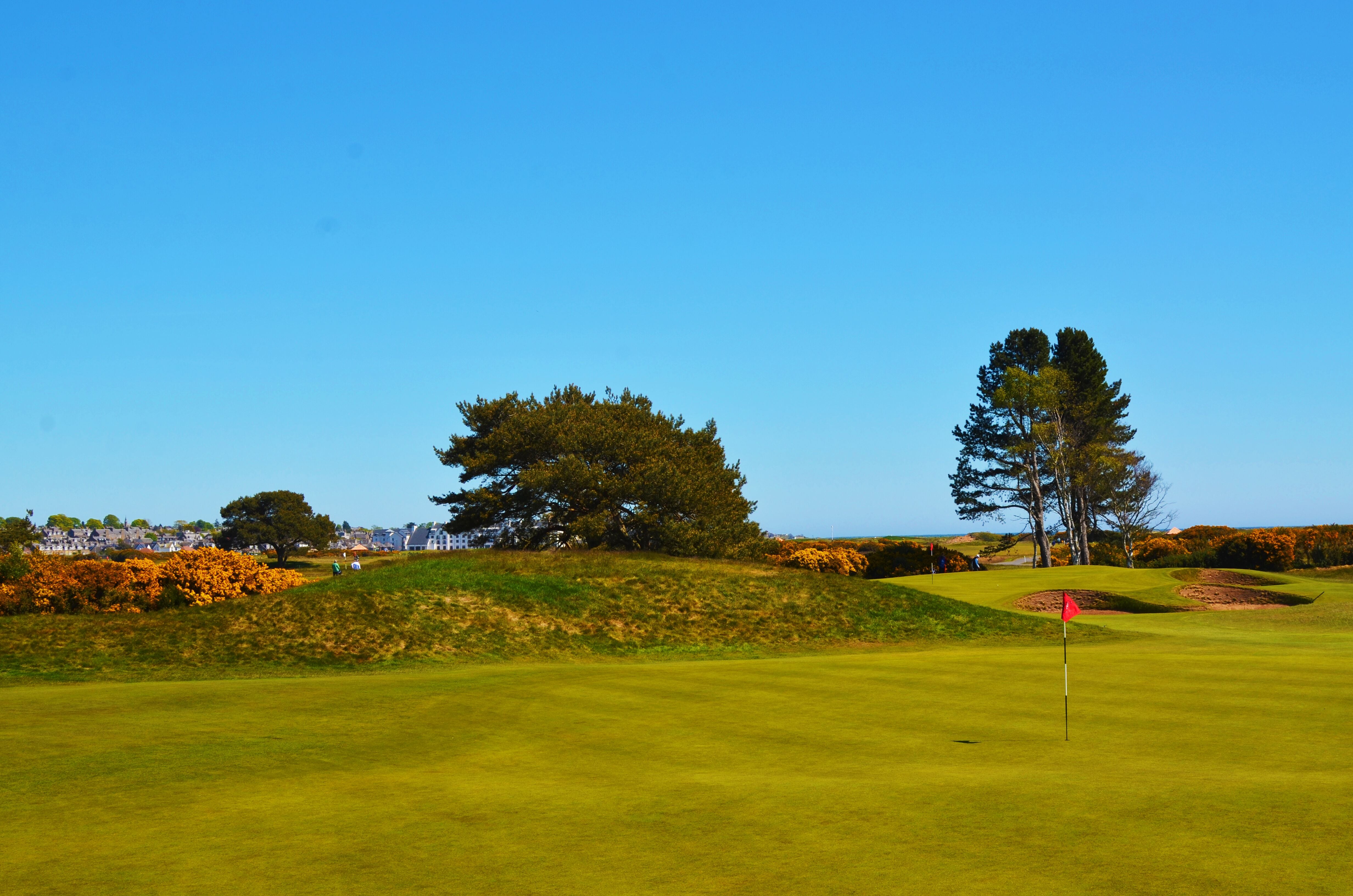 Number 6 at PGA National
(Par 4)
Palm Beach Gardens, Florida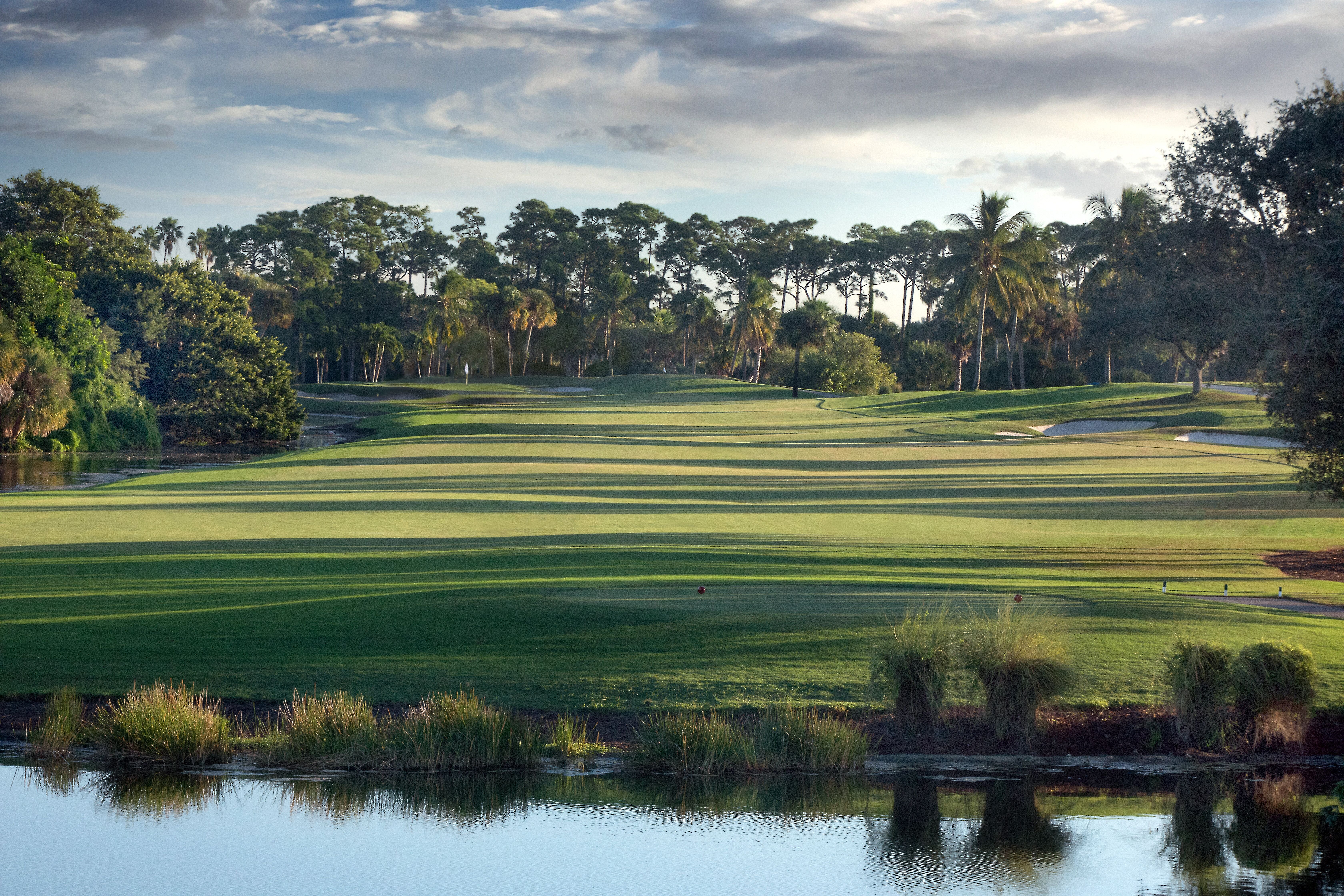 "It's dead straight, but it's a par 5 for the members, and it's a par 4 for us, and those are always the hardest holes. The course architect built the green to be a par 5, but then when we play it, it's a par 4 but with a smaller par 5 green. Everybody knows that number six is hard, but there are a lot of holes out at PGA National that are difficult."
is a Los Angeles–based writer and the founder of the blog A Continuous Lean. His writing has appeared in GQ, GOLF Magazine, and Men's Journal.