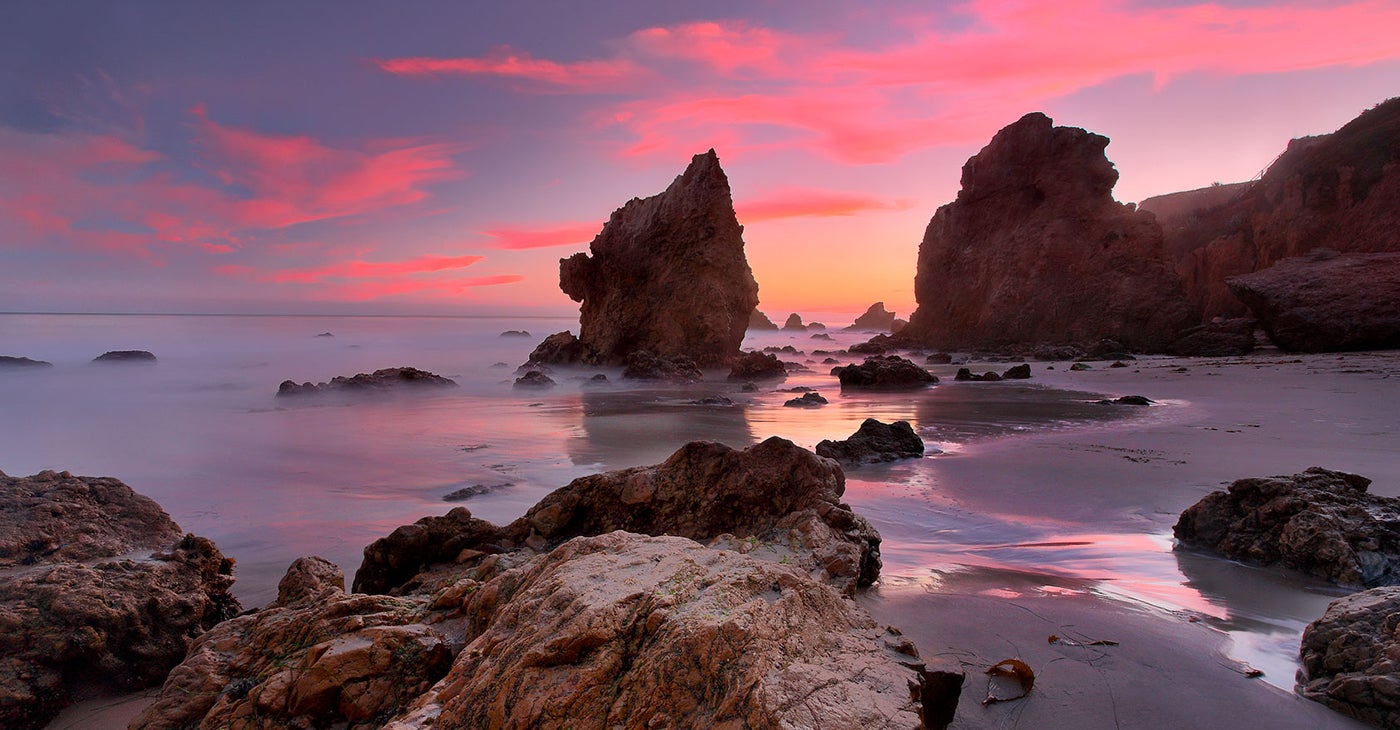 Travel
The Malibu
Insider's Guide
An easy mix of stylish new spots and trusted favorites makes this iconic stretch of California coastline the perfect getaway
The golden mythology of Malibu looms large in Los Angeles. It's considered the pinnacle of the Southern California good life, where surfers ride the waves at postcard-perfect beaches; old-school seafood shacks line the Pacific Coast Highway; and miles of rural hiking trails wind through the canyons of the Santa Monica Mountains. And though the homey vibe makes Malibu feel like a small, sleepy beach town, new must-visit spots are always popping up. Below, a selection of our favorite recent openings—from hotels and restaurants to shops—set to get you excited about rediscovering this 27-mile strip of coastal paradise.
Nobu Ryokan Malibu
This intimate, 16-room property was part of the same recent wave of hotels that included the Surfrider, the Malibu Beach Inn, and the Native. But what sets Nobu Ryokan apart is its complete sense of exclusivity and privacy—instead of a traditional booking reservation, potential guests fill out a form, almost as if applying for a members' club. Its location is near perfect, directly on Carbon Beach (referred to by locals as Billionaire's Beach) and a two-minute walk from Nobu Malibu, its sister restaurant, which offers equally dramatic ocean views (not to mention the all-time favorite black cod with miso). As the name suggests, expect Japanese ryokan-style rooms, enveloped in wood and limestone, with perks like outdoor teak soaking tubs—perfect for stargazing while sipping a cup of sake.
noburyokanmalibu.com; rooms starting from $1,500.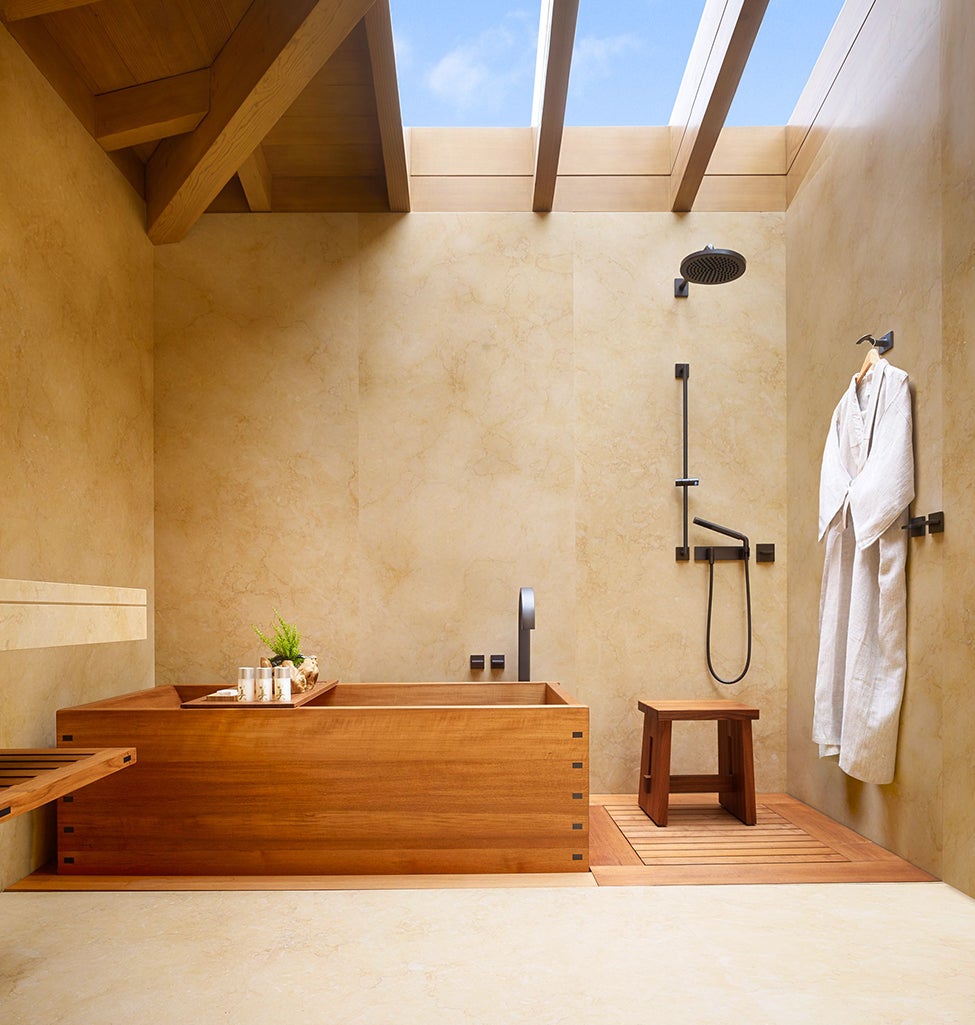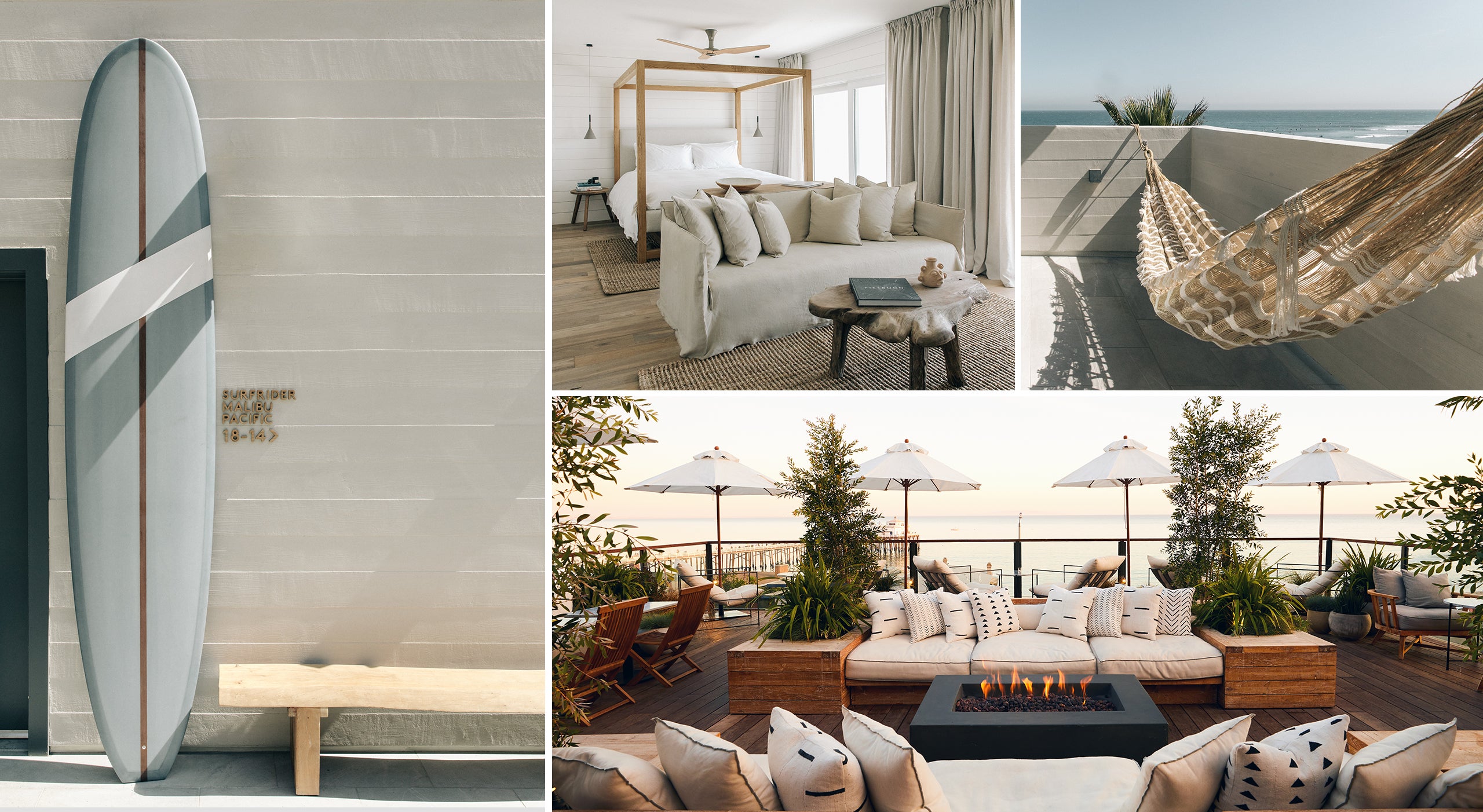 Surfrider Malibu
Husband-and-wife team Emma and Matthew Goodwin opened this meticulously renovated 1950s motel on Pacific Coast Highway in 2017, and it has fast become an anchor of the town. Surfrider is perched directly across the famous beach for which it is named (the iconic 1960s surf-themed TV series Gidget filmed there), and all 20 of its guest rooms epitomize the laid-back-yet-high-end feeling you'll often find in this slice of coastal SoCal. Decor is minimal, save for a few ceramics made by local artisans, and a sense of uncluttered calm permeates the property (think: rain showers and plenty of natural teak and white oak accents). Grab a spot by the firepit at the guest-only rooftop bar and take in what is certainly one of the finest sunset views in L.A.
thesurfridermalibu.com; rooms starting from $350.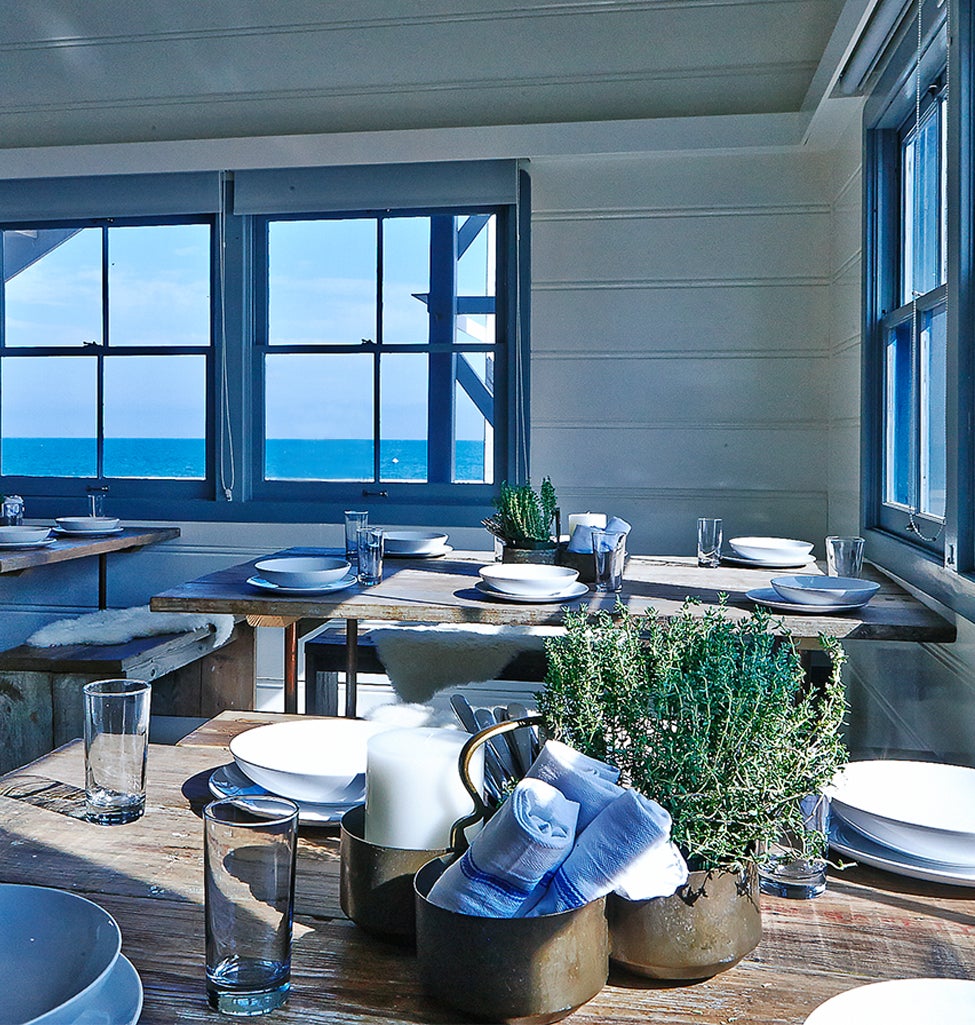 Malibu Farm Cafe
Some restaurants in Malibu have a great atmosphere, great views, or excellent organic meals. Malibu Farm has all of the above. It's housed at the very end of Malibu Pier, and the expanse of the Pacific Ocean expands in front of you (snag an outdoor table to watch longboard surfers catch some waves at Surfrider Beach). Our favorite orders include the cauliflower and goat cheese pizza made with lavash bread, kale Caesar salad with watermelon radish, and a pitcher of strawberry-basil sangria.
Reel Inn
A craving for seafood calls for a visit to Reel Inn. This Pacific Coast Highway classic (it has been around since 1986) serves a huge variety of fresh-caught lobster, crab, and fish, from mahi-mahi and ahi tuna to sea bass and halibut. But we also love its perfectly fried fish-and-chips, plus the shrimp tacos and quesadillas. Although it's often busy, there is ample seating (it's counter service only), including outdoor picnic tables that are great for a casual, alfresco summer dinner.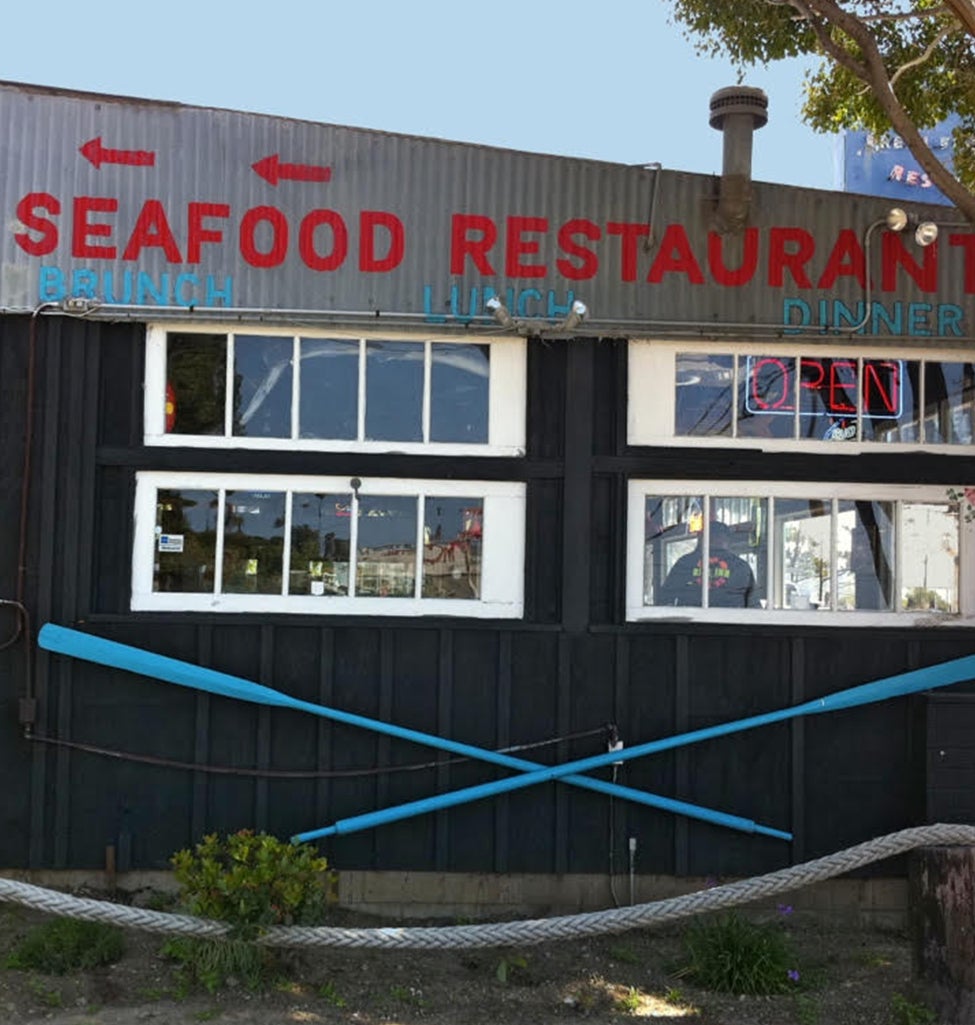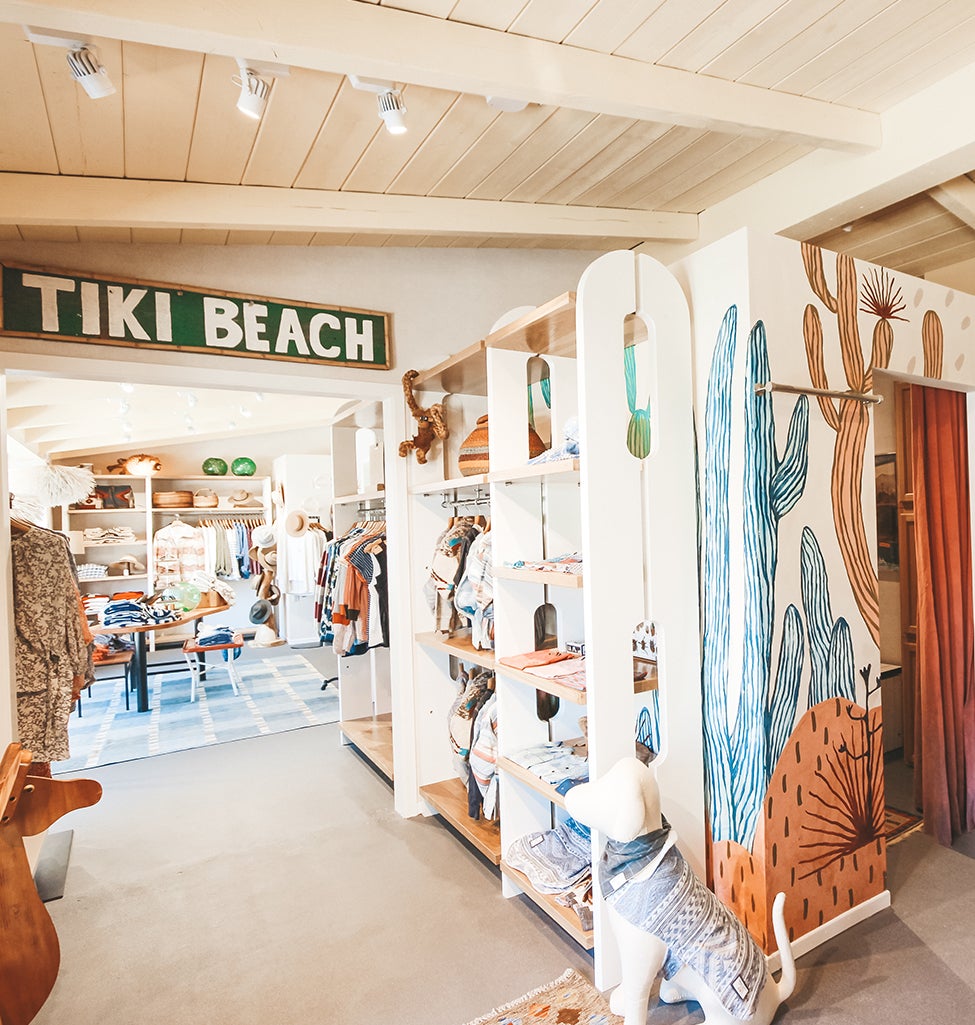 Malibu Country Mart
Malibu Country Mart is the nexus of the town's retail scene, and you can easily spend a pleasant half day exploring its shops, galleries, and restaurants. A big range of boutiques includes an outpost of Double RL, local home and lifestyle goods store Burro (itscolorful stationery is especially popular), and kids' outlet Toy Crazy. And if you don't feel like leaving the shopping center for a bite to eat, there are plenty of great options, such as high-end Chinese restaurant Mr. Chow and SunLife Organics, known for its "million dollar smoothie," made with trace mineral complex and maca, among other ingredients.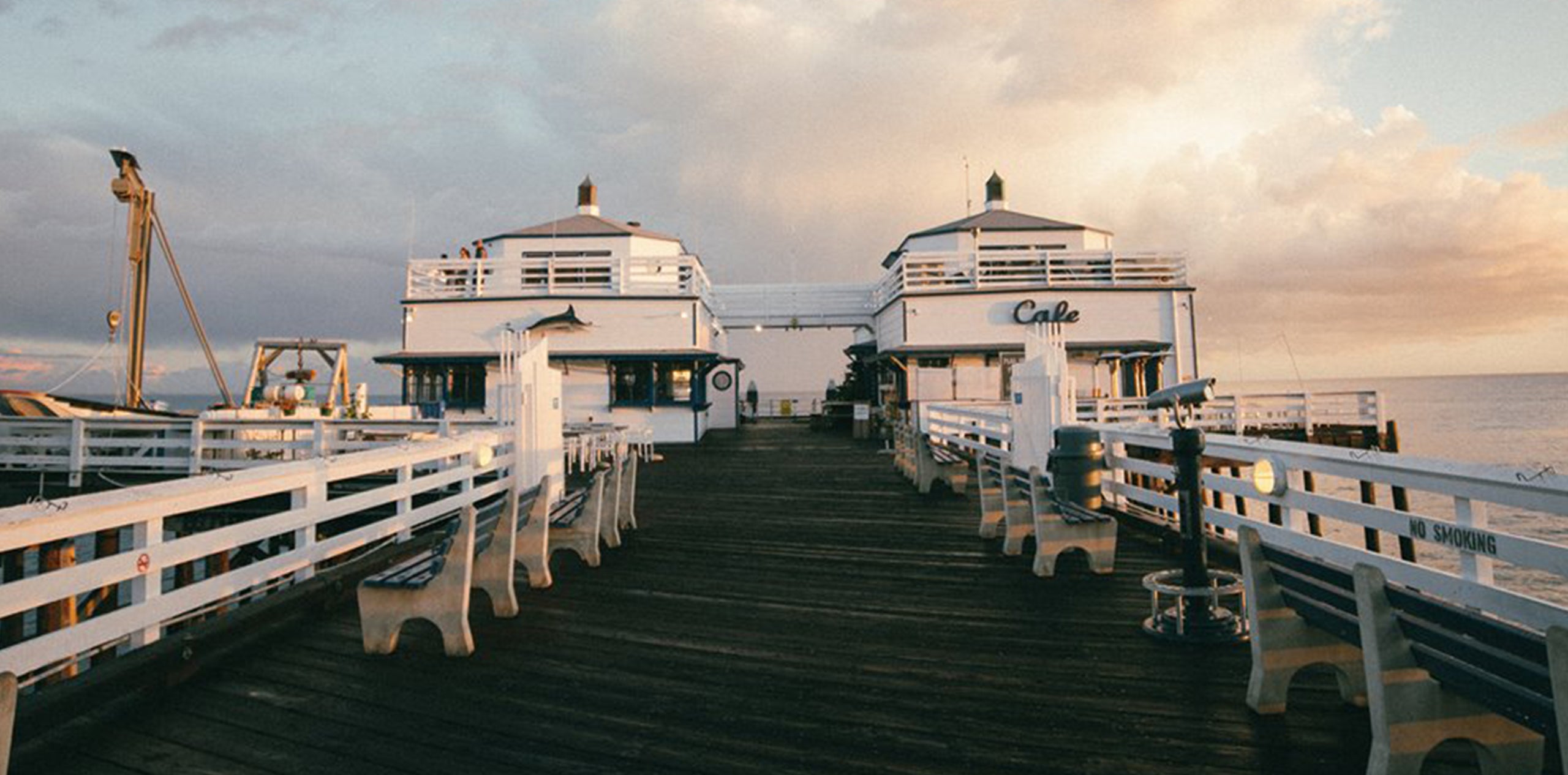 Ranch at the Pier
This two-story shop on the Malibu Pier was conceived by Alice Bamford, whose mother, Carole, is legendary in England for being one of the pioneers of the country's organic produce movement (Alice runs her own farm, One Gun Ranch, in the Malibu hills, with her business partner, Ann Eysenring). Think of Ranch at the Pier as the nicest beach-supply store you'll ever visit, with paddle sets by Brazilian heritage brand Frescobol and pieces from pro surfer (and Malibu resident) Laird Hamilton's apparel line. If you want to try your hand at water sports, surfboards and paddleboards are available to rent, as is fishing gear.
Adamson House Museum
Rhoda Rindge Adamson was a member of one of the largest landowning families in L.A. County, who ruled over 17,000 acres in Malibu. Adamson and her husband built this Spanish Colonial Revival–style house in 1929, known for its outstanding tilework (there are also plenty of Moorish influences, along with painted frescoes and hand-carved doors). Visitors can sign up for an hour-long tour of the house and garden, and the property doubles as the Malibu Lagoon Museum—you can delve into all aspects of the coastal town's history, starting with the original inhabitants, the Native American Chumash tribe.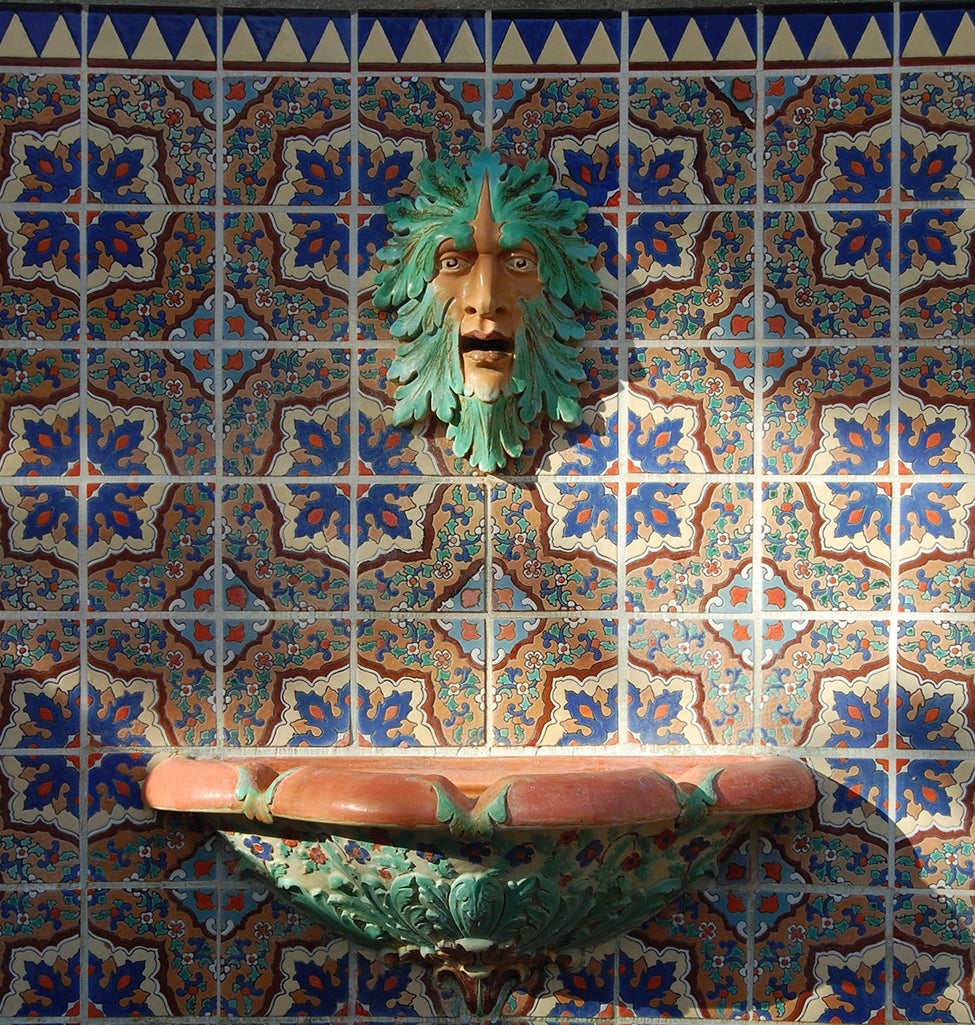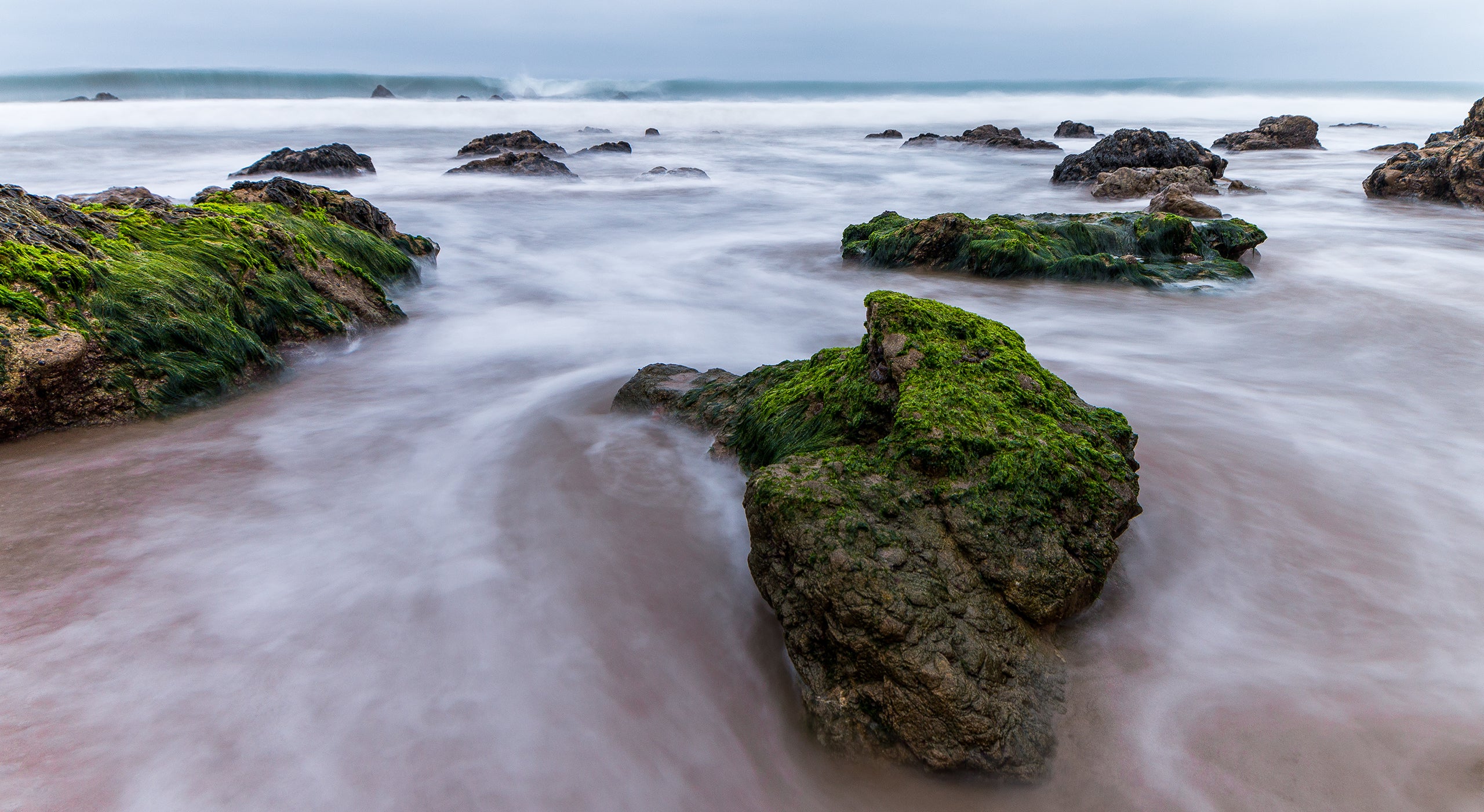 El Matador Beach
A long, steep staircase leads down to one of the L.A. area's most stunning natural playgrounds. Aside from a few couples and tourists staging their own amateur photo shoots, this beach is usually quiet and makes a relaxing place to lay out or picnic during the day.El Matador is also known for its tide pools and rock formations. (Swimming, on the other hand, isn't recommended here, as all those rocks make for less than ideal conditions.)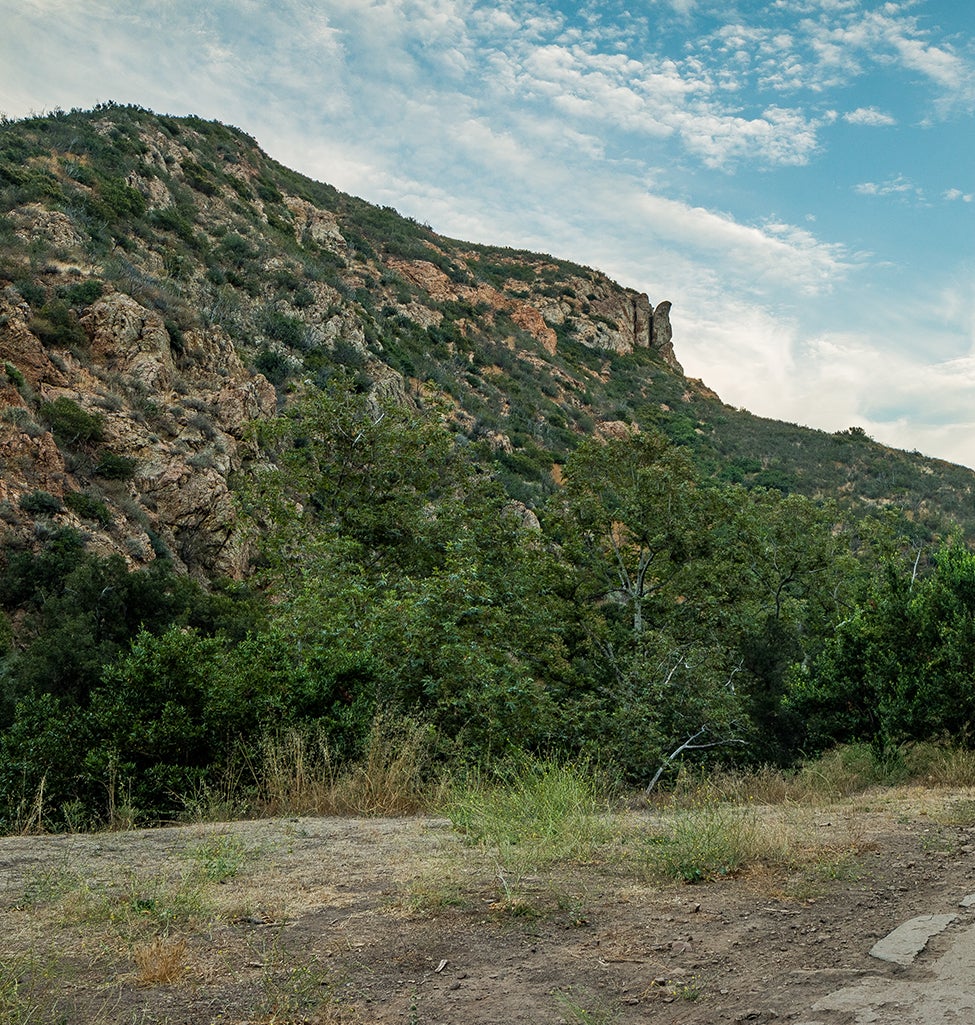 Solstice Canyon Hike
Malibu's greatest draw is its natural landscapes—the beach, the wide-open sky, and the miles of hiking trails that feel so remote as to make you completely forget you're just a few miles from one of the largest cities in the world. Solstice Canyon, made up of trails that range from gentle to challenging, is especially popular. Don't miss the Solstice Waterfall and the remains of an old ranch house from the 1960s, designed by architect Paul Williams. Both sites carry a sense of Old Hollywood romance and will make you feel as if you're on a vintage film set.
is a magazine editor and writer based in New York City. His work has appeared in T: The New York Times Style Magazine, Travel + Leisure, Condé Nast Traveler, and Architectural Digest.
Couresty of Nobu Ryokan Malibu
Couresty of Surfrider Malibu
Couresty of Malibu Farm Cafe
Couresty of Reel Inn
Couresty of Malibu Country Mart
Couresty of Ranch at the Pier
Couresty of Adamson House Museum