It's a long-held culinary truth that no amount of kitchen wizardry can match the power of world-class ingredients, prepared simply and presented with care. And, as The Polo Bar's new Reserve Cocktail menu proves, the maxim is as true behind the bar as it is in the kitchen.
The new offering consists of five unique cocktails—three are elevated takes on classics, two are pure Polo Bar originals—all of which forgo the large laundry list of obscure additives and avant-garde molecular mixology one often sees these days in exchange for simplicity and elegance. Two drinks use just three ingredients, while the others top out at either four or five.
"We wanted to present these cocktails in a more approachable way, say, for someone who doesn't usually drink expensive cognac neat," says the restaurant's general manager and longtime beverage director, Darnell Dodson. "It's a way for someone to try new things while opening his or her eyes to a new spirit."
And a new level of spirit. Just consider WhistlePig's The Boss Hog, which powers the Reserve menu's reinvented Sazerac ($42). A limited-edition whiskey the celebrated Vermont distillery only releases once a year, this 13-year-old rye—finished in Calvados casks—comes in a bottle topped with a handcrafted Danforth pewter stopper, is packaged in an impressive casket-shaped box, and retails for $499 a bottle. Only a few thousand were released into the world in the fall (as part of the fifth edition), and Dodson and team were able to nab a few bottles.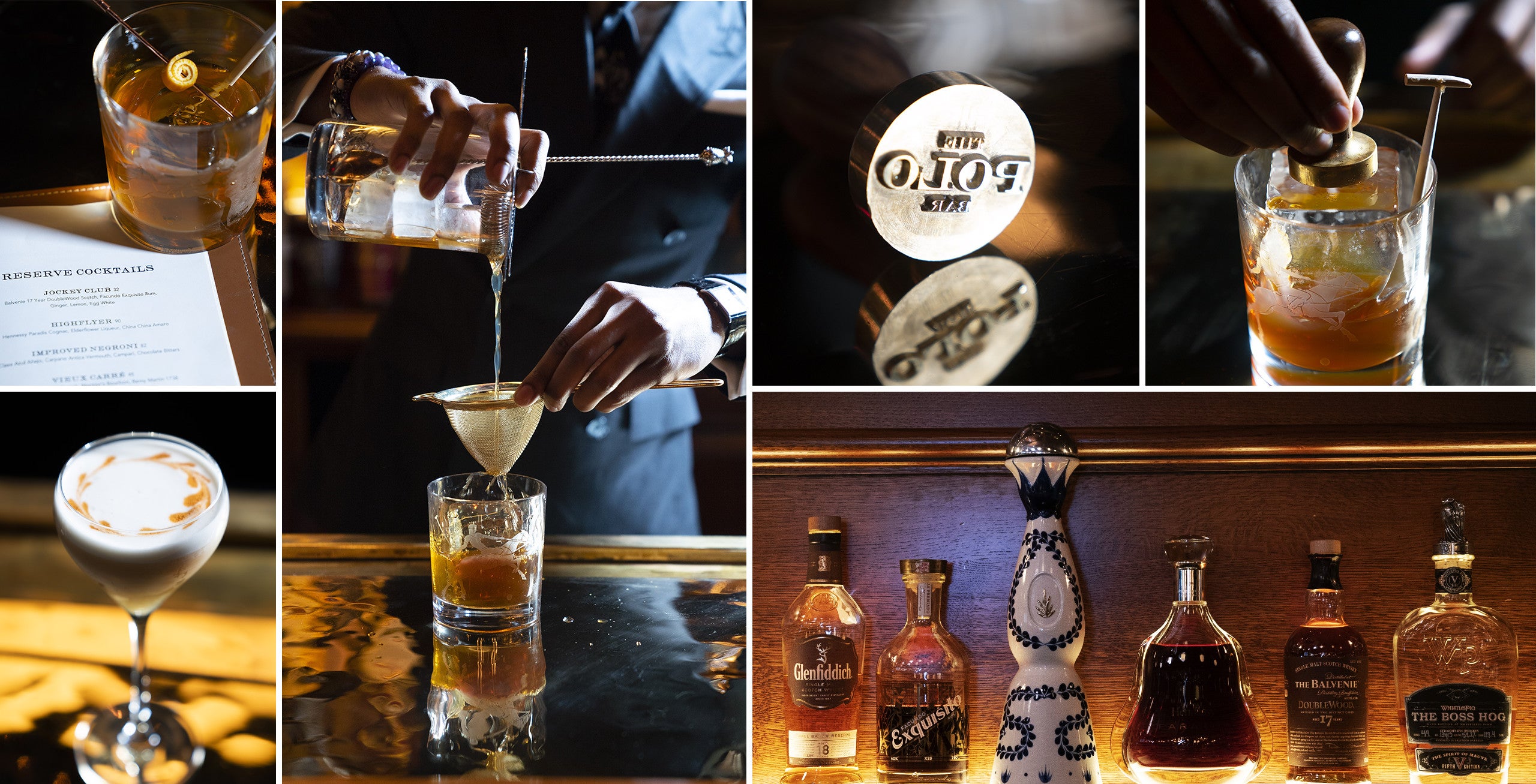 Another New Orleans–spawned cocktail classic is the The Vieux Carré ($45), which is traditionally made with rye, cognac, sweet vermouth, and Bénédictine. On the Reserve menu, the rye is replaced by an equal blend of Glenfiddich 18-year-old single malt scotch and Blanton's, a high-proof single barrel bourbon that has become increasingly hard to find in recent years.
The Improved Negroni finds yet another way to enhance a classic, replacing the expected gin with Clase Azul Reposado, an 8-month-old tequila finished in cognac casks, then packaged in distinctive handmade ceramic bottles. The sweet and creamy Clase Azul has long been one of the restaurant's best-selling spirits, which may explain its status as the top-selling Reserve drink, despite having the second-highest price point at $82.
It's a sweet and spicy sipper, with a great depth of character owing to the inclusion of Carpano Antica sweet vermouth, Campari, and chocolate bitters. That latter ingredient adds a little more richness to the cocktail's finish, while balancing out the bitterness of the Campari. In harmony, the ingredients create an incredible layer of flavors.
Then there are the original drinks, created exclusively by The Polo Bar team. The Jockey Club ($32) matches Balvenie DoubleWood 17-year-old scotch with Facundo Exquisito rum, as well as ginger, lemon, and egg white for a citrusy and silky cocktail that still packs a punch.
The menu's other original creation is also its highest priced at $90, though not without good reason. Called the Highflyer, it includes Hennessy Paradis, a sophisticated blend of the cognac house's absolute oldest eaux-de-vie first distilled more than a century ago.
At $160 a neat pour, Paradis is a spirit to be amplified, not masked. To do this, Dodson and team brought in a little bit of Giffard wild elderflower liqueur and Bigallet China-China, an amaro made from macerated orange peels, which adds a bittering element to balance out the sweeter cognac and elderflower.
"Right now, maybe, it's snowing outside and you're sitting by the fireplace, trying to get warm—that's why the current cocktails are stiff, boozy, and rich," explains Dodson. "As the weather breaks, the darker spirits will become lighter ones, and we'll add more fruits."
Spring is a ways off, of course, but there are only so many bottles of Paradis or The Boss Hog, so, if you're tempted to try any of these libations, now's the time to book a table.
Dodson promises you won't be disappointed. "They aren't just drinks; they're an experience. It's like buying a $500 bottle of whiskey or $1,000 bottle of cognac," he says. "You don't get to do something like this all that often in your life, so when people come in and order one, it's a real 'wow moment.'"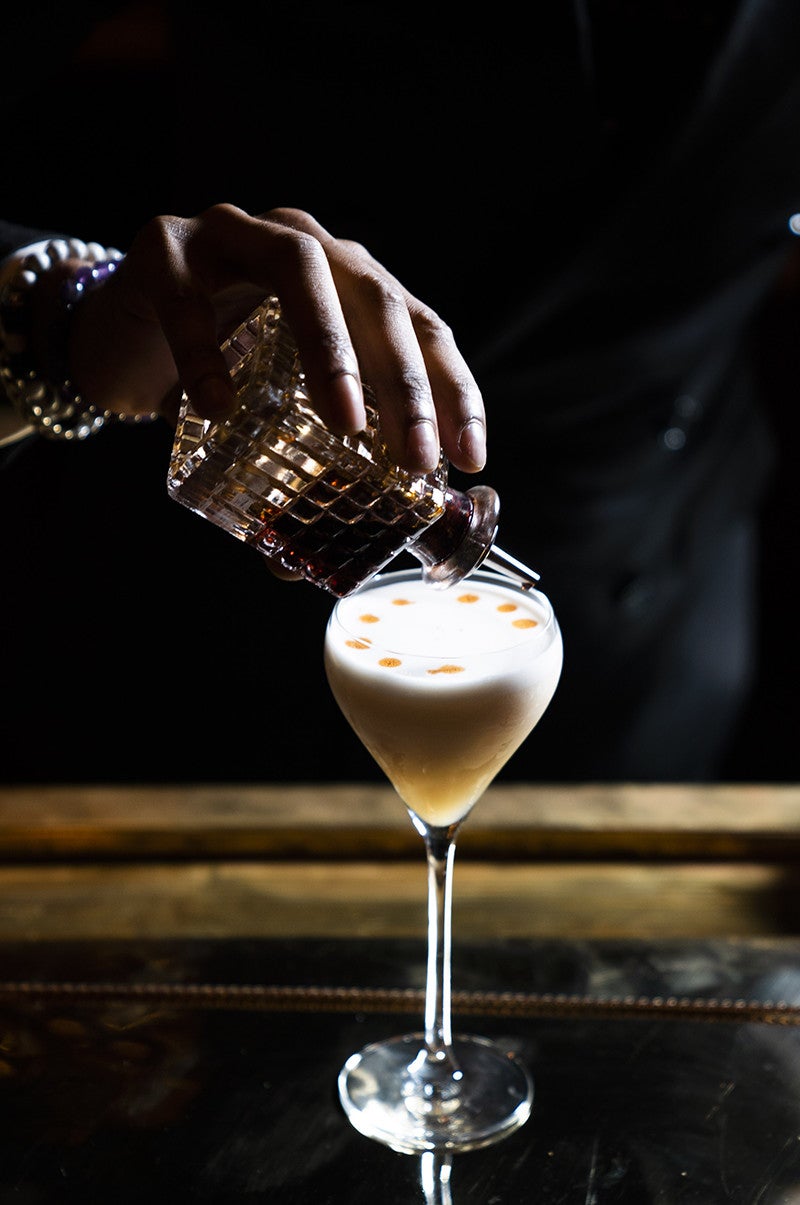 The Polo Bar is located at 1 E. 55th Street in New York and opens at 5 PM daily for dinner. To book a table, please call 212-207-8562.
lives in Brooklyn and is the author of Hacking Whiskey. His writing on cocktails has appeared in publications including Esquire, PUNCH, and Whisky Advocate.
ALL PHOTOGRAPHS BY TARA SGROI