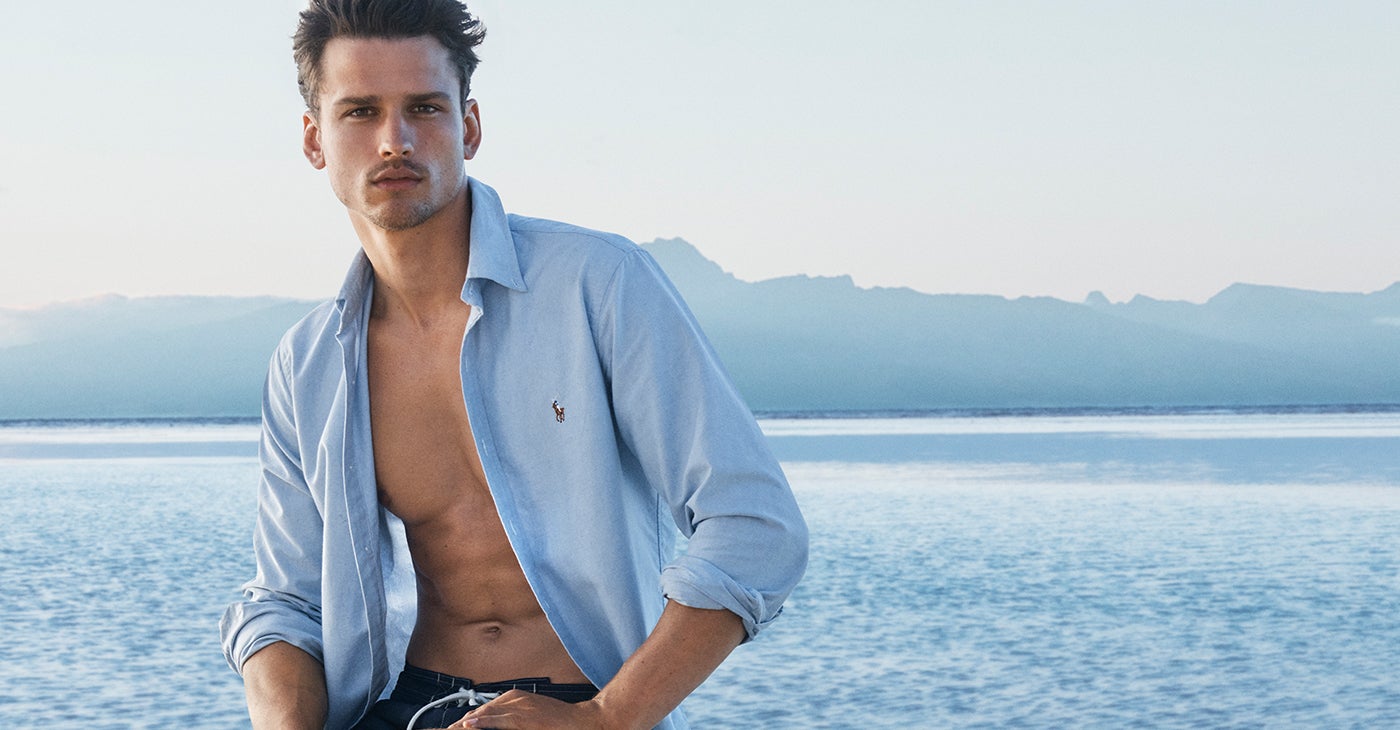 Style
The RL Q&A: Simon Nessman
The model and conservationist on living off the grid, catching the perfect wave, and being the face of Polo Deep Blue
For a dozen years and counting, Simon Nessman has been one of the most successful male models in the world. His résumé includes countless magazine spreads, ad campaigns, and runway shows—including several for Ralph Lauren—not to mention at least one music video (for Madonna, no less). And yet, for 300 days of the year, you can find him in a most unlikely place: Cedar Coast Field Station, the ecological research center he founded on a remote island off the west coast of his native Canada. The station has no electricity, and the island is home to more wolves than people, though Nessman often hosts students and climate researchers there. Suffice it to say, it's a long way from fashion week.
But the venture represents something of a return for Nessman, who grew up around water and has spent plenty of time surfing the icy waves near his home on Vancouver Island, and in the Rockaways of New York. It's that skill, along with his classic good looks, that helped him land his latest role as the face of Polo Deep Blue. We sat down with Nessman to discuss his new gig, along with his work at the forefront of an environmental movement that only grows more urgent by the day. Below, Nessman reflects on his inspirations, making his own surfboards, and what Ralph himself might make of his off-the-grid lifestyle.
A lot of people care deeply about the environment, but you've obviously taken it to another level. Why is it so important to you?
In a very simple way, I understand that my life and all of our lives are very much dependent on our environment. That would be the short answer.
And the long answer?
I grew up with a very intimate connection to nature. I grew up in a forested acreage on a small island off the west coast of Canada. I spent most of my time outdoors and interacting with the natural environment, plants and animals, and had a very visceral understanding that I was part of that environment. And then at 17 I moved to New York City and spent five years there, where I grew to understand that the natural environment that I was raised in was not something that should be taken for granted, was not something that everyone has access to.
That makes sense. Is your state of mind more optimistic or pessimistic these days?
I think I'm optimistic. It comes and goes. I think certainly that the planet is going to be fine. But there may be hard times in terms of our society and our lifestyle. We might not be able to have the same levels of comfort as we're enjoying now.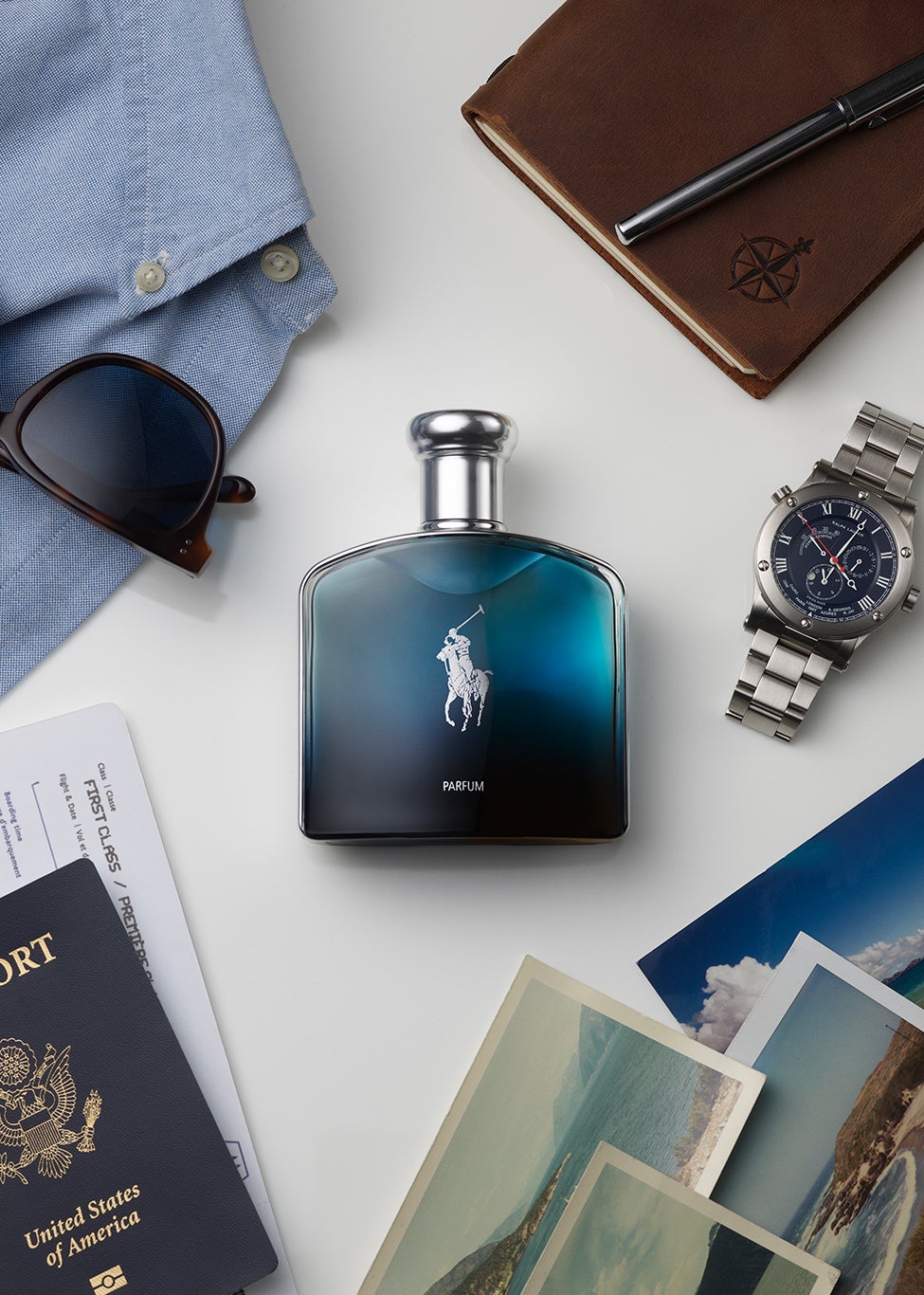 How have you been able to balance your environmental work with your modeling career?
I've been incorporating my work for the environment into my modeling career more recently. Early on, when I got into the fashion industry, I very much had the same ideals and the same interest in environmental studies. But that was in 2007, and I think at that time the industry was less interested in conservation. That's been changing, and it's been really positive to watch the fashion industry evolving and taking more responsibility.
I'd imagine it's been satisfying to see the industry catch up with you in that sense.
Yeah. It's a really positive sign that the mainstream advertising industry, which is really just a reflection of our society, is moving in a direction that is paying a lot of close attention to sustainability and environmental issues.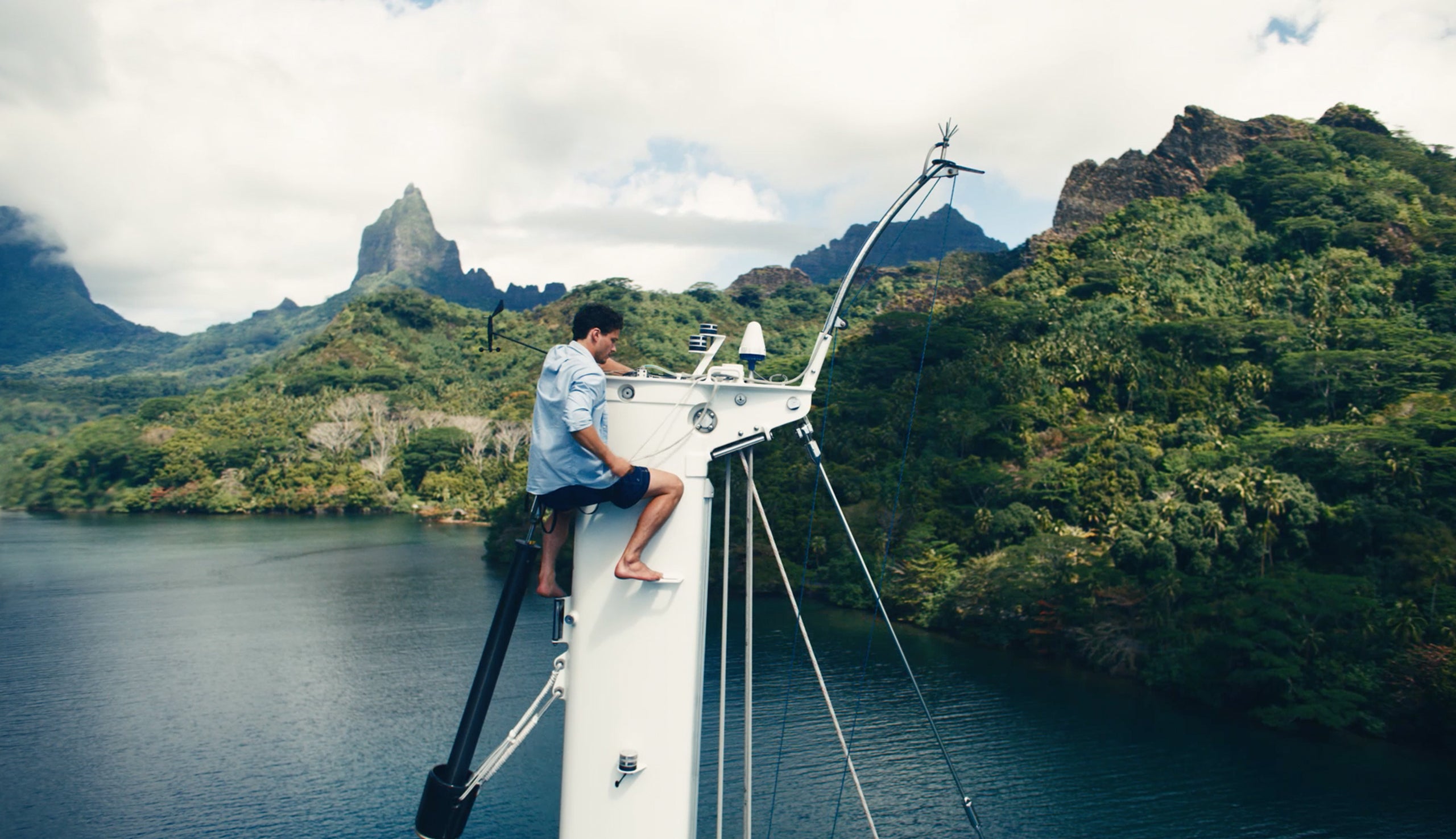 I know you were a fan of The Earth Polo, which was made with recycled materials.
It's a great step in the right direction. And mine is holding up well. Ultimately, I think the goal would be not to have a bunch of disposable plastic that we need to recycle.
For sure. Tell me more about the Cedar Coast Field Station. It sounds amazing. Where'd the idea come from, and how's it going so far?
The idea came from personal experience. I moved to Vargas Island in 2012, and I spent a year out there living off the grid, starting to grow some gardens, and learning about solar electric and off-grid water-catchment systems and stuff like that. I really fell in love with that lifestyle, and it taught me a lot about living within your means and in close connection to natural resources. When you're living off the grid, you have a very intimate relationship with the resources that you're consuming on a daily basis.
I bet.
And then I went to Quest University, in Canada, and I studied ecology and got more into environmental sciences. Cedar Coast essentially was my thesis project.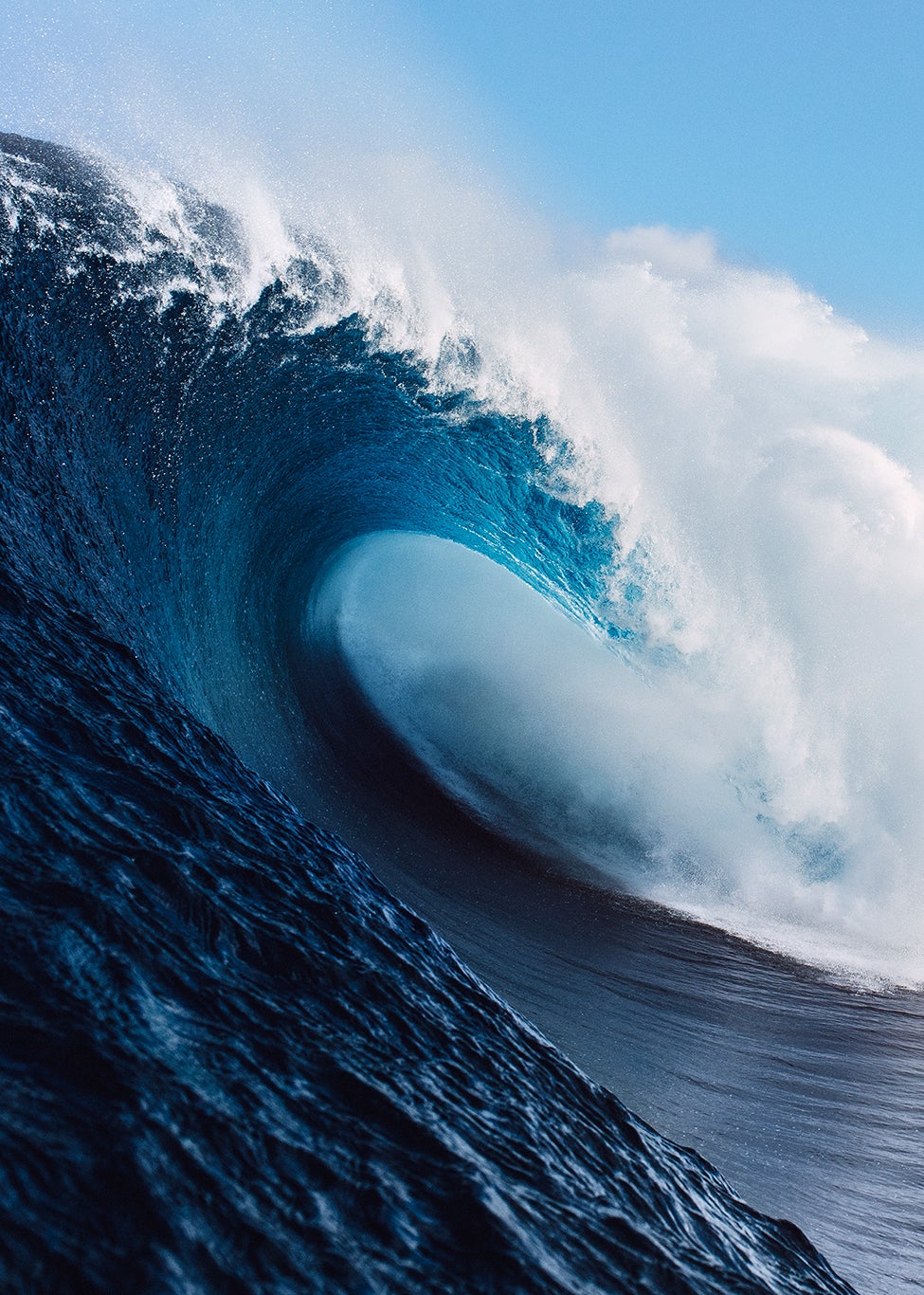 What's your day to day like when you're out there?
A lot of running around and doing different tasks. I'm doing a lot of the administrative work for Cedar Coast now, so I spend a lot of time on the computer, like many people these days. But that's mixed in between driving people to the station, a lot of time landscaping and gathering firewood. And it's a large property, so I'm continuing to develop and build it out.
How much of your time do you spend out there?
Probably 80 percent of the time.
Wow. Well, let's talk about the Deep Blue campaign. How did it come together, and why did it appeal to you?
Why did it appeal to me? Well, I would be dishonest if I didn't say that part of it was about money. [Laughs.] I think a fragrance campaign, for a fashion model, is always one of the ultimate goals. But I've been working for Ralph Lauren for many years, and I feel like this is really the climax of that relationship, and I certainly feel honored to be a part of this project. And the casting, and the direction of it, the fact that it revolved around the ocean and sailing and surfing, I immediately connected with the project on a personal level.
I understand that surfing is a passion of yours as well, and that you've even made your own boards.
Yeah, back when I was living in New York, I went up to Maine and did a wooden surfboard-building workshop with Grain Surfboards. It's this farm where they're making surfboards, and they invite people up there and teach them how to do that but also about the considerations of building a more sustainable, long-lasting surfboard.
How'd you get into surfing initially?
When I was young, my family would occasionally go out to the west coast of Vancouver Island, where I live now. It was very much our vacation spot as a child. Then when I lived in New York, I would take the train out to the Rockaways with my board in the middle of winter and change on the boardwalk and go get in the cold water.
Amazing. Where's your favorite place to surf now?
I just spent the last month in Baja, Mexico, driving around in the desert and going surfing. That's probably one of my favorite places, just because of the experience of that trip. I [also] have a sailboat that we head up the coast on and surf with. Those are pretty special waves. For me, as much as anything, it's about the process of getting there and the experience of finding a wave, especially a wave where there aren't a lot of people around. That's half of the fun.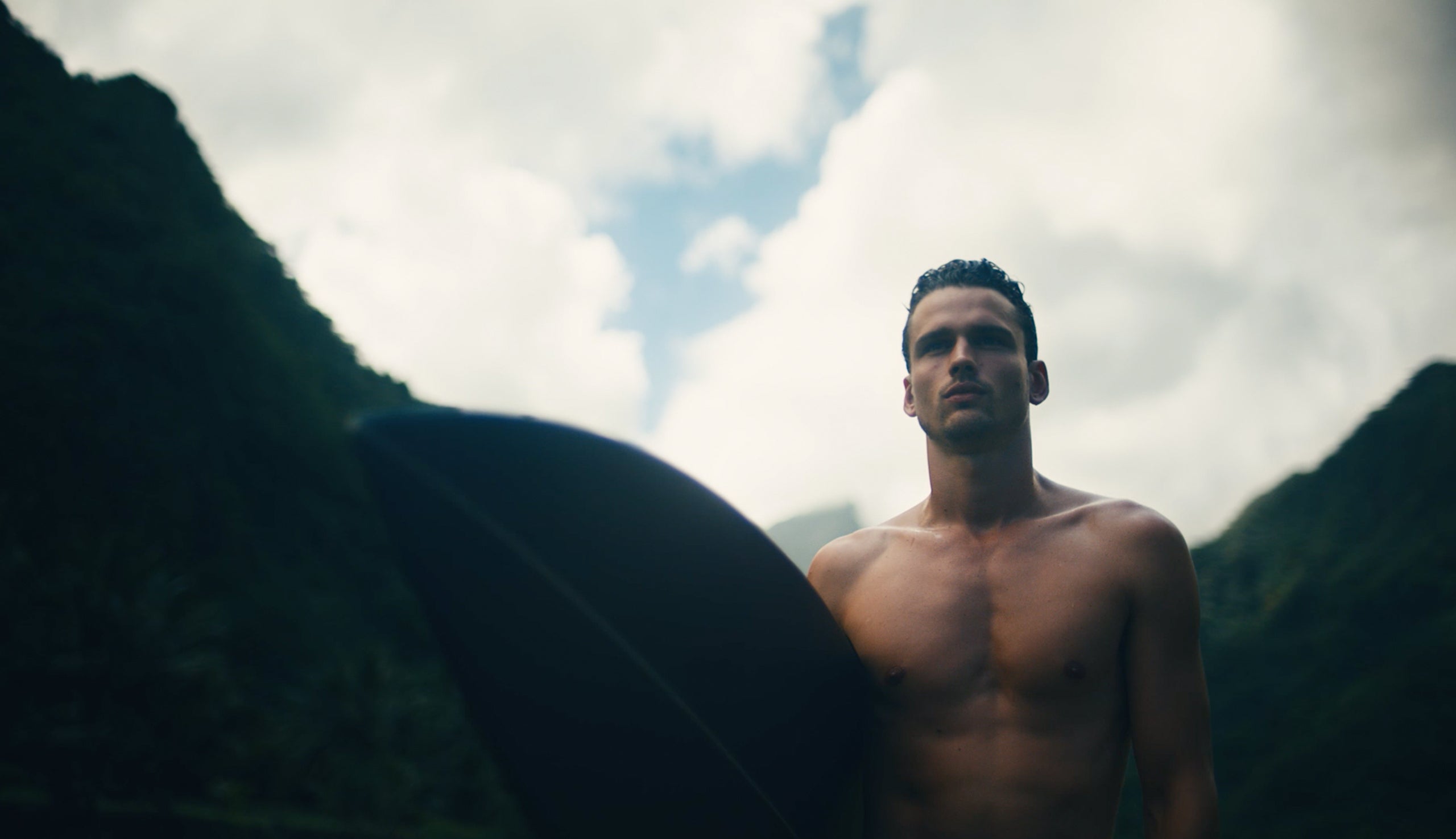 Switching gears a bit, how would you describe your personal sense of style? How has it evolved?
I have two very different senses of style. I have my off-grid island style, which is usually gumboots and dirty, ripped-up jeans and a T-shirt or a raincoat. I probably wear gumboots 300 days a year. And then I have my city style, which is a little bit more normal, I guess. I would describe it as very simple. I like simple things. I don't like a lot of frills or flash or branding, for that matter.
You've done a lot of work for Ralph and Polo over the years. Have you met Ralph or spent much time with him?
I have met Ralph, yes. Just in the context of showrooms and shows. He always seems to be touching every single individual outfit before it goes out to the runway, and that's a pretty amazing thing unto itself. But I've never had a prolonged conversation with him.
I think it's fair to say that his brand is built in part on values.
Yes. It's an amazing thing what Ralph Lauren has accomplished, coming from relatively modest means to build this empire. I think you can see with the work they're doing now that it is a company that cares about values. It's an important thing.
Obviously, Ralph's Double RL Ranch is somewhat remote. Have you ever considered inviting him up to Cedar Coast?
[Laughs.] I would love to have him out. Anytime. Open invitation.
is a former editor at Ralph Lauren. He is based in Austin, Texas, where he lives with his wife and two children.
© RALPH LAUREN CORPORATION