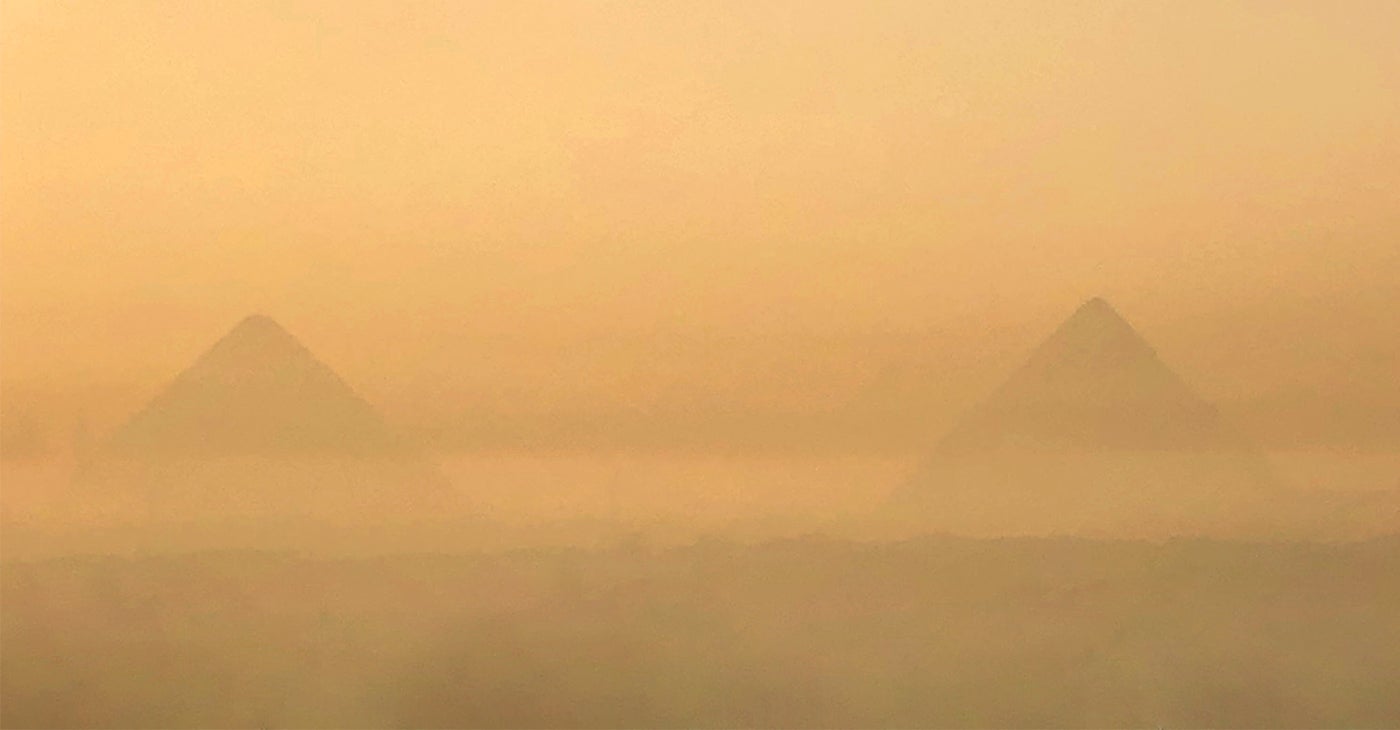 Culture
Apple of
His Eye
With his new book, esteemed photographer Miguel Flores-Vianna captures the world on his iPhone
It wasn't until Miguel Flores-Vianna was living on his third continent that his new book, A Wandering Eye: Travels With My iPhone, came together. Born in Argentina, and, as he puts it, formed professionally in the United States, he says it all started with a diary he began keeping while living in West Sussex, England. He was on sabbatical after years working in magazines (including time spent at Town & Country, Elle Decor, and Cabana, for which he shot Ralph Lauren's Bedford home and Double RL Ranch in 2018). The idea was to take two or three Polaroids every day, paste them into his diary, and write about them. When the project turned into an Instagram feed (@miguelfloresvianna), his partner, Patrick Legant, suggested that the next step should be a book.
Immersive, whimsical, and filled with personal tidbits from roaming the globe, the tome captures tucked-away scenes from the Canary Islands to Marrakech, Greece, Egypt, and beyond. "It's a reflection of my two passions: one is interiors and architecture, and the other one is travel," he says. "I'm a firm believer that traveling enriches one's life." True to its title, each picture was taken with his trusty iPhone—a publishing challenge made easier by a key decision Flores-Vianna made early in the process. "We decided to keep the format of the book smaller for two reasons," he says. "One was technical. We thought that, specifically the first images that were taken with an iPhone 5 or 6, were more grainy and less perfect than the ones that I took with the iPhone X." Adding, "We also liked the idea of a smaller book that someone could put in a bag and carry without feeling like they were getting a workout."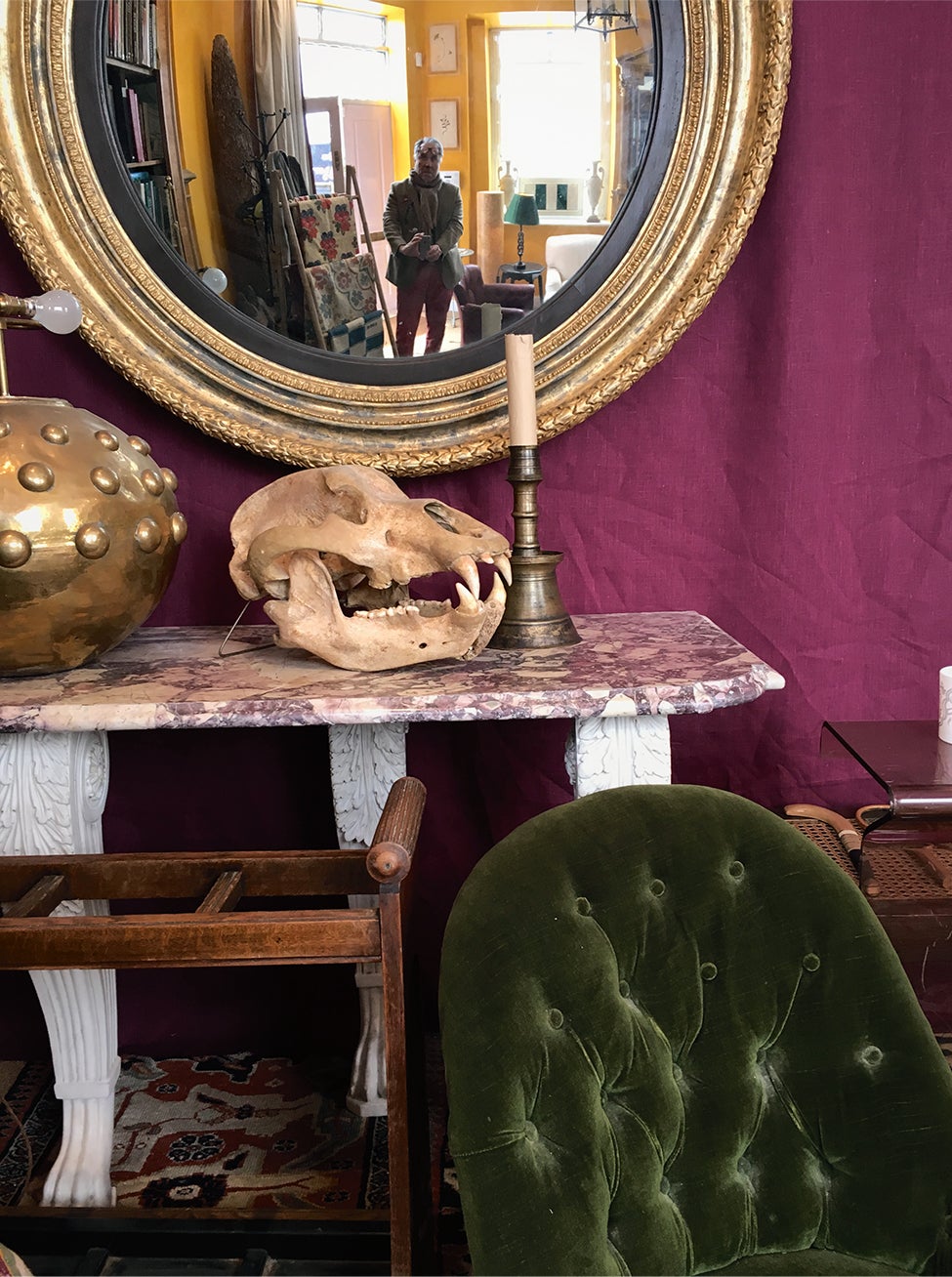 The end result is revealing, often stunning. And true to the photographer's word, it's an ideal traveling companion that can easily fit in your carry-on. Below, Flores-Vianna takes us through the stories behind eight of his favorite photos.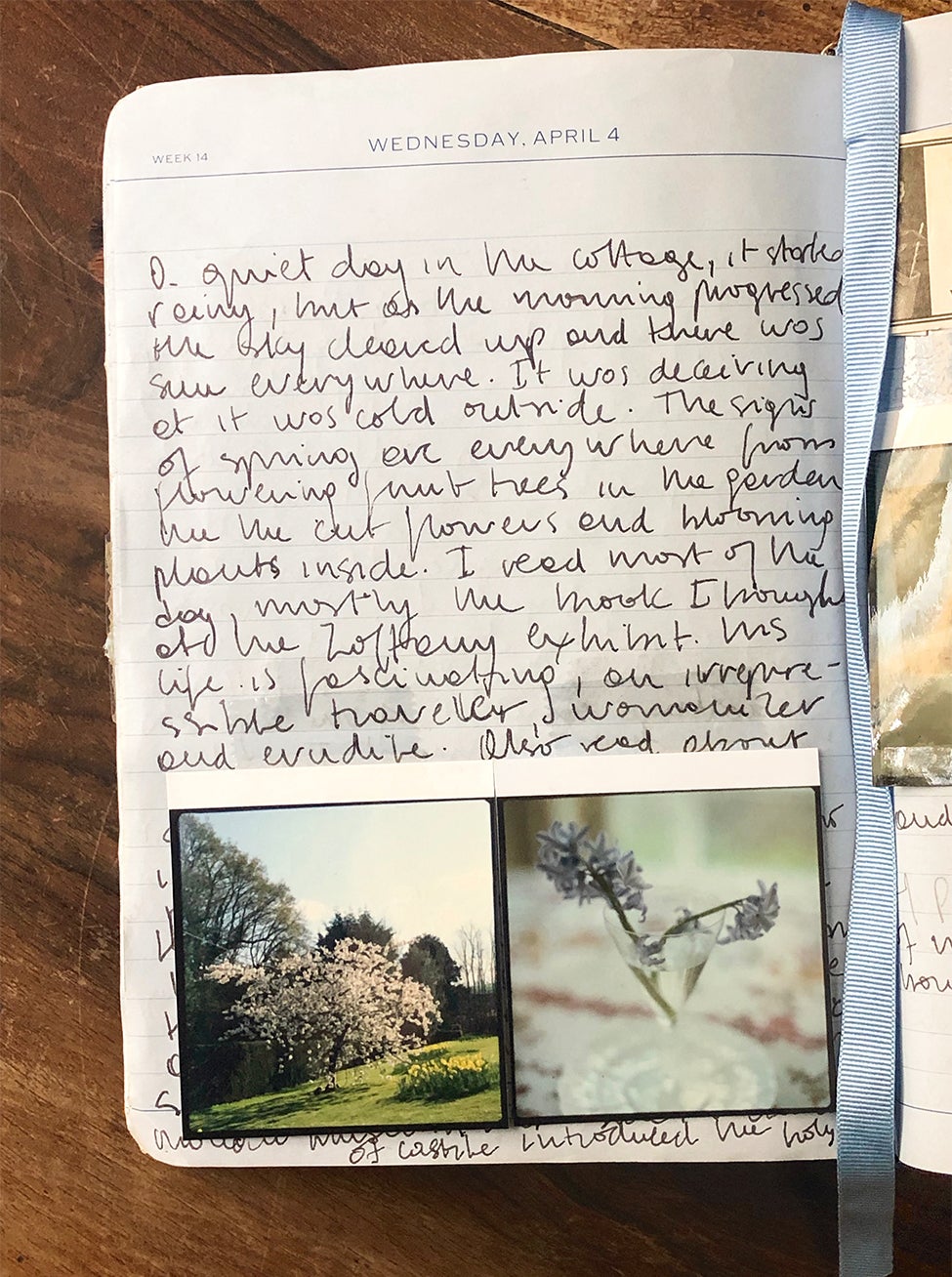 Pre-Instagram
My Polaroid diary from 2012
London, England
"Because I was gluing two to three Polaroids on every page, the diary became this immense, amorphous, obese thing. So when I wanted to take pictures of it, there were very few pages that lay flat. And this happened to be one that did. I like that it described what my days were like. I had literally no plans—that was the beauty of being on sabbatical. Especially the first year—no car, no Wi-Fi, no cellphone. It was all a matter of just waking up and seeing what the weather was like. The book that I mention on that page is about a painter named Johan Zoffany. I had gone to the Royal Academy to see an exhibition of his incredible images of India."
Jewel Box
Cameo collection, Real Academia de Bellas Artes de San Fernando
Madrid, Spain
"Madrid has these incredible, well-known museums—the Prado, of course, the Reina Sofía, the Thyssen-Bornemisza. This one happens to be a small collection with amazing pieces, and when you go, there's nobody because very few people know about it. You just find yourself in rooms that are completely empty. This collection of 18th-century cameos I believe came from a former king of Spain. I think the image is quite impactful. On the one hand it's simple—it's just a bunch of ovals, but the workmanship, plus the fact that everything is red except that one cameo that is white, is something that really draws your attention. I love close-ups, and this is one that I love very much."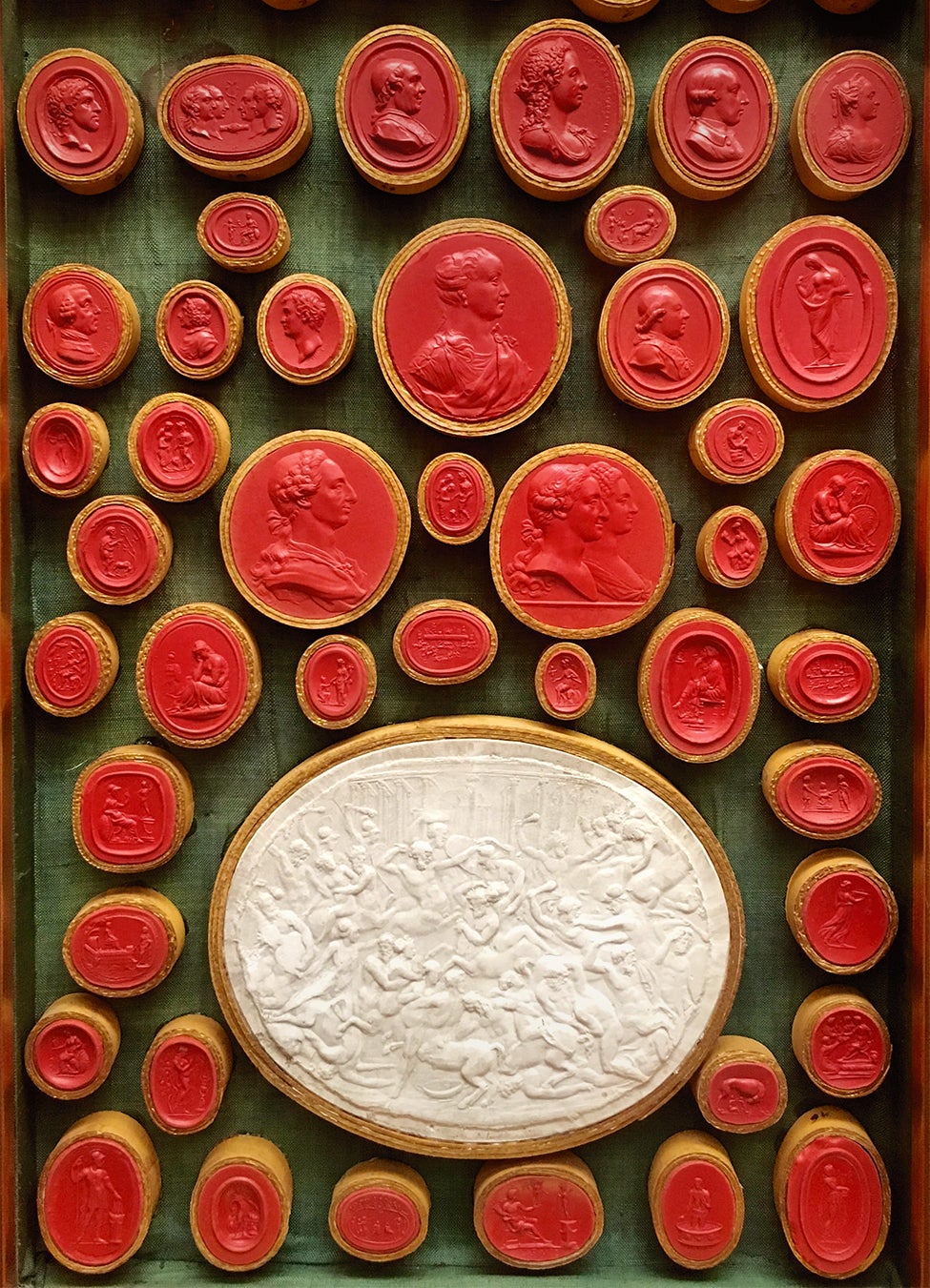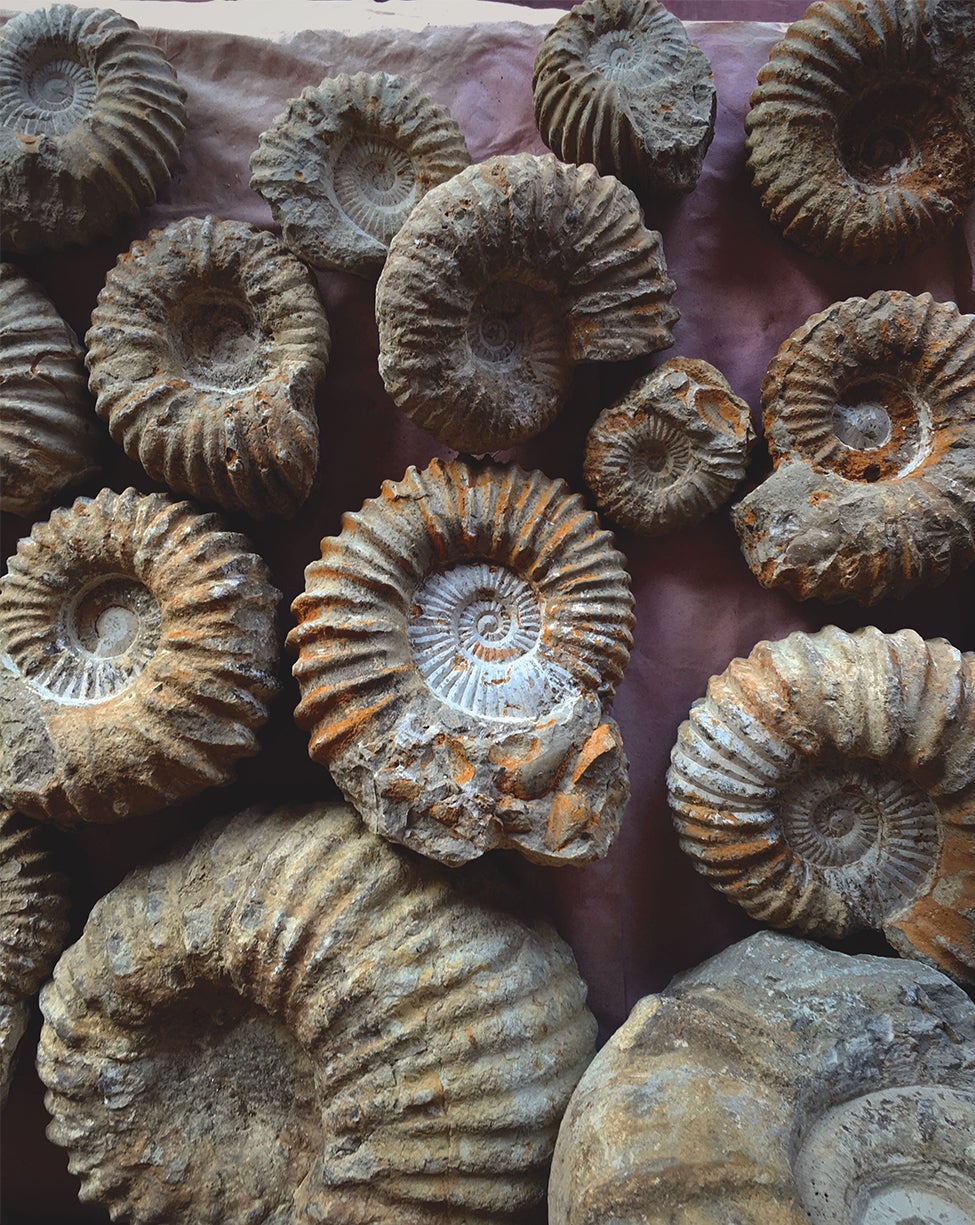 The Fossil Collector
On the way to Tin Mal, Morocco
8 August 2016
"I'm fascinated by fossils and stones and that kind of thing. This place was halfway between Marrakech and Tin Mal. It was basically a shack by the road filled with the most incredible collection of stones that the man who owns it finds in the mountains all around him. What was quite touching was that I kept asking him to write down the name of the shop for me. He started fussing around and the driver pulled me aside and he said to me, 'You know, he doesn't know how to write, so I'll write it for you.' So there was this incredible guy who didn't know how to write and yet he had this unbelievable eye for stones and knowledge about them."
Curly
Sanssouci Palace, Potsdam, Germany
"Sanssouci was a palace built by a king of Prussia called Frederick the Great. Frederick inherited the crown and hated Berlin, so he builds himself this palace about 20 km outside of Berlin, where he basically tries to recreate Italy—which is hard in do in Northern Europe! He was an architect, a philosopher, a king, a general, a farmer, a bit of everything. He created this huge compound with lots of palaces and huge parks and all that in the town of Potsdam, where he lived all his life as a king. But Sanssouci, which was this smaller, one-story palace, is where he lived his everyday life. My partner is German, and for the three years I was living in the country in England, he was living in Berlin. And I, like Frederick, don't have a great love for Berlin. And I, like Frederick, also escaped to Potsdam to try to imagine I was somewhere else."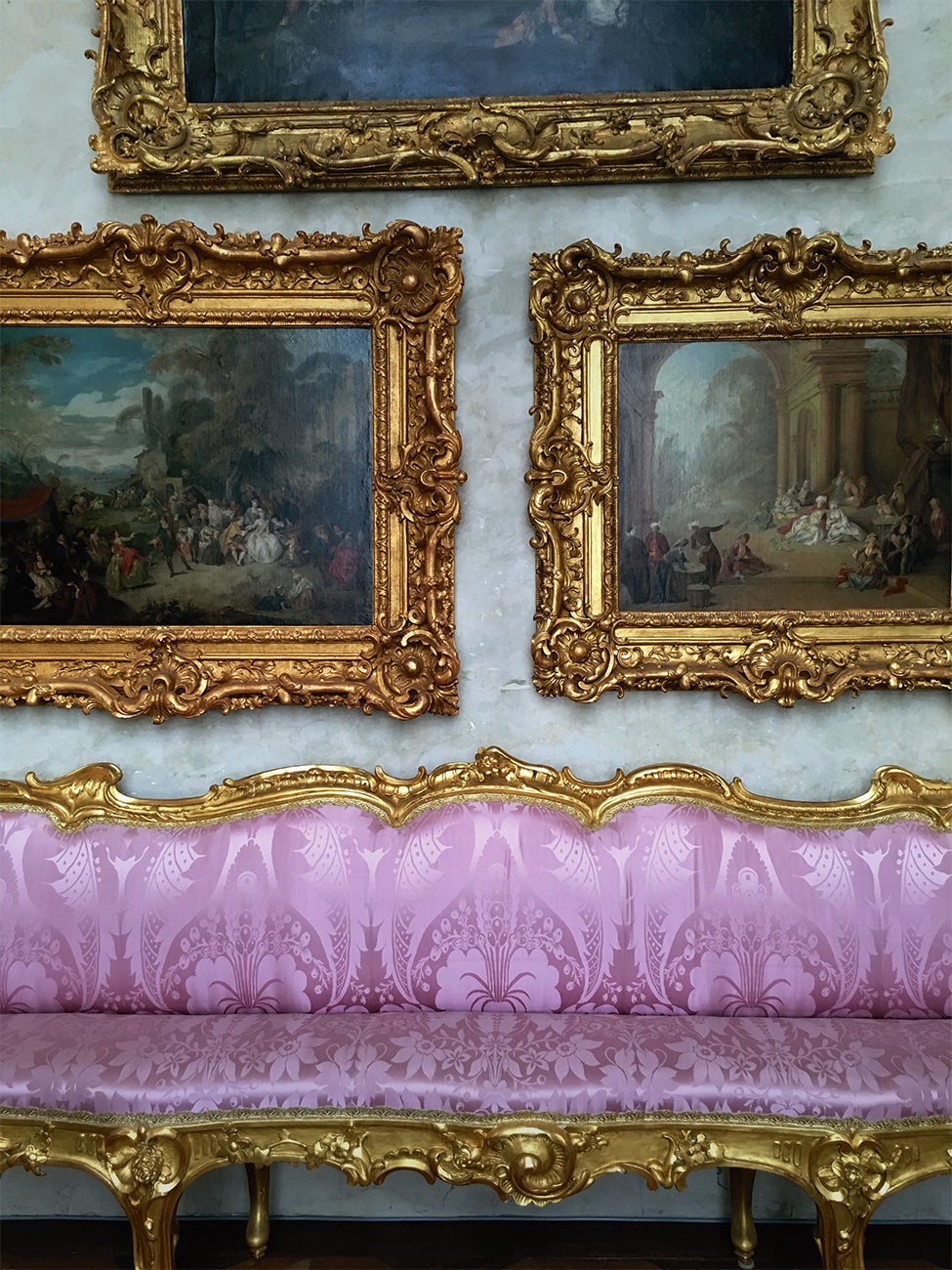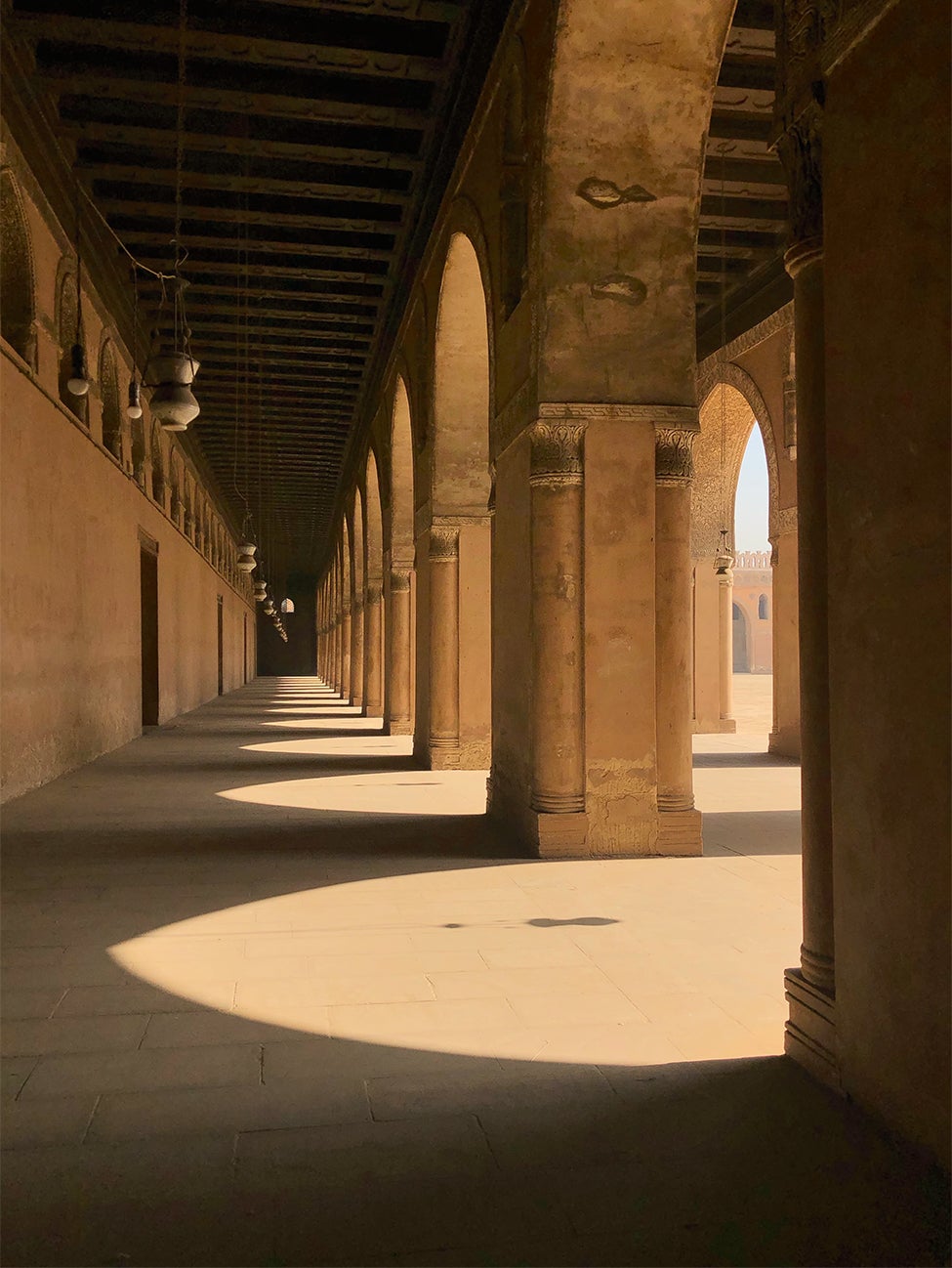 Ibn Tulun, Cairo's oldest mosque
Cairo, Egypt
"I was in Cairo for a Cabana portfolio, and to me the biggest discovery was medieval Islamic architecture. Cairo has an impressive array of masterpieces. Ibn Tulun was a man, a Turkish governor of Cairo, who lived there in the ninth century and created this mosque. I found it extremely beautiful. It's very simple architecture. There's no great decorations, it's just raw stone given the most incredible sort of shape. I know very little about this man, and I don't know much about the characteristics of medieval Islamic architecture. I reacted to it on a gut feeling."
Cacti
Hydra, Greece
"I spend every August in Hydra. It's not one of those white islands. It has more Venetian architecture because it was the center of boat-making in the late 18th century and 19th century. I don't know who owns this church, or to what saint it's dedicated. But I always pass it, because it's literally around the corner from my house and I've always loved the fact that it has all this cacti. The 15th of August is the feast of the Virgin Mary, and there's a big celebration on the island. The whole town takes part and it's the one time that all of these private churches are open. But somehow, this one is never open, so I've never been inside. I don't even know the name of it."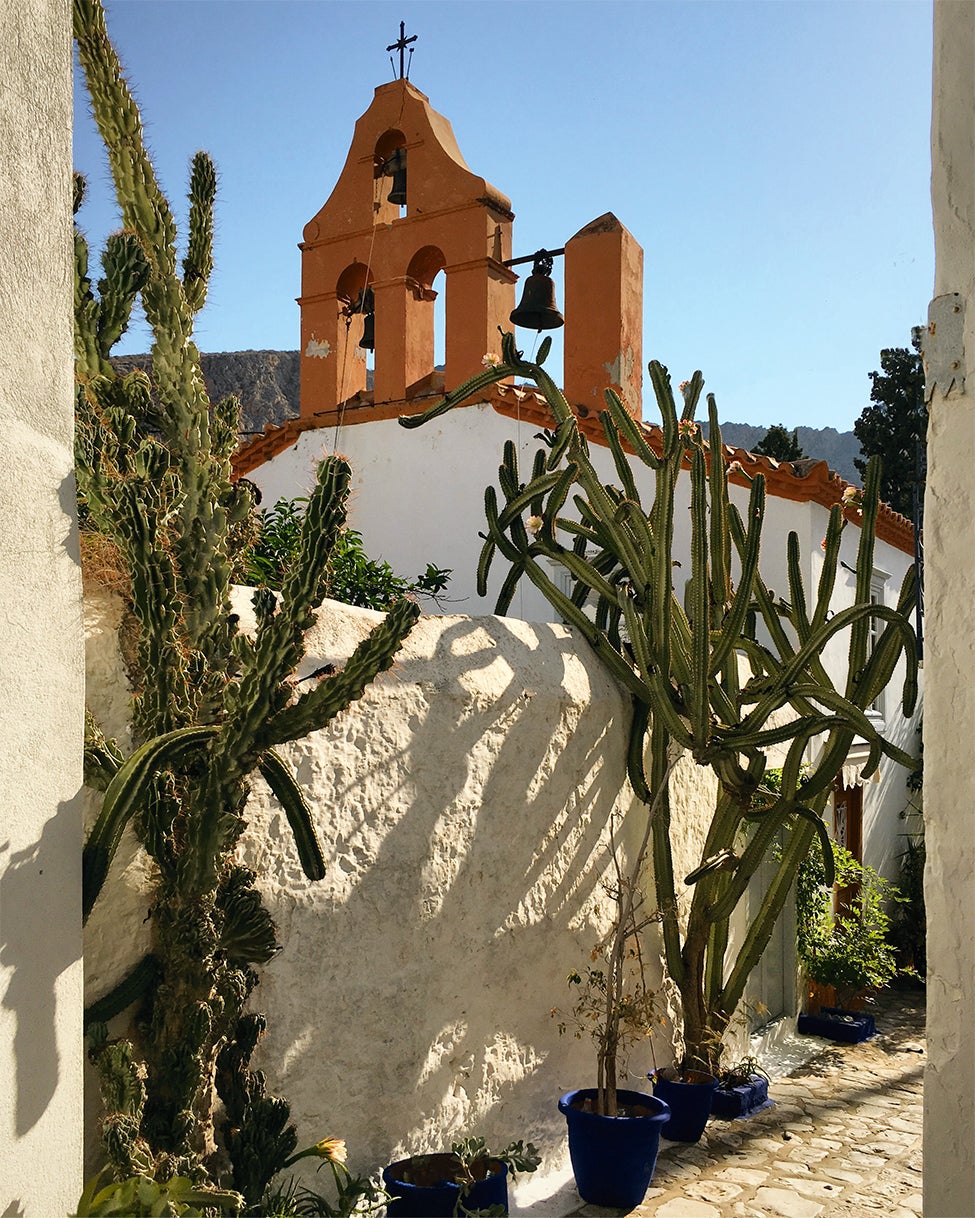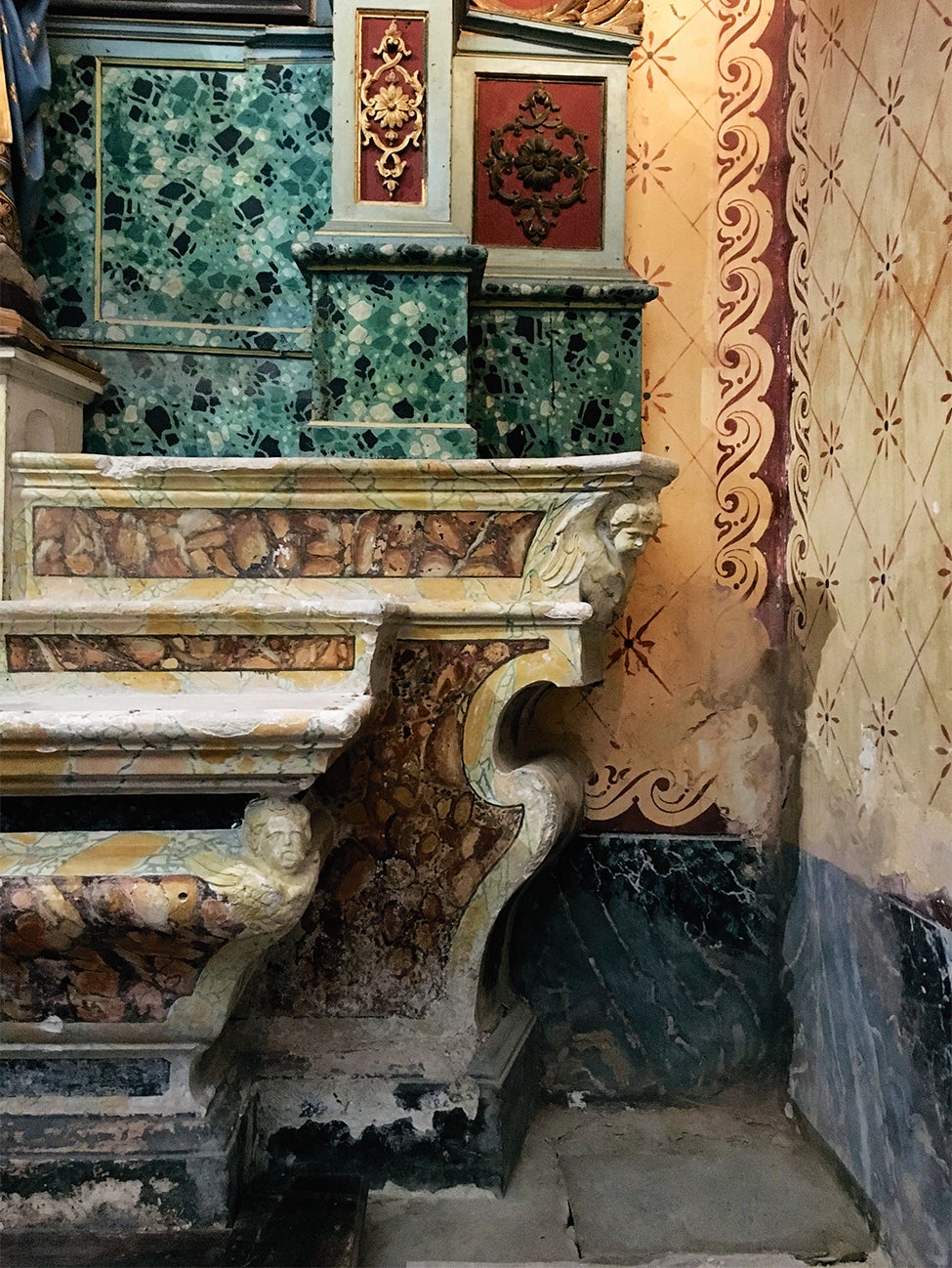 Saint Firmin Church
Gordes, Luberon, France
"I was spending the weekend at the house of the furniture designer Rose Tarlow, who has an amazing house in the south of France. On the way back I stopped in this town called Gordes, which is beautiful and has been completely overrun by tourists. There were so many tourists that I ran into the first church I saw. And it was quite fantastic. I spent a half hour there just walking around and taking pictures. I ended up using this picture, which is impactful because I was really close to the altar. If you ever find yourself in Gordes, and you ever find yourself despondent because there are millions of people around you eating ice cream and buying T-shirts, just go into that church and you will feel validated that it was worth it. [Laughs.]"
Brett
Las Dunas, Gran Canaria, Spain
"That picture was taken on the island of Gran Canaria in the Canary Islands. The island is filled with the most incredible landscapes. At times it's sort of prehistoric because there are many strange plants that still grow there. And they have all these microclimates—they have, for example, two springs. This picture was taken in January when they were having their first spring. Geographically, Gran Canaria is actually not part of Europe; it's part of Africa. And it was the last bit that every sailor, or every boat that went to the Americas, to Central America, the Caribbean, South America, would touch before going across. They would stop there and get the last bit of food that they needed and then go across. And it was the first bit of land that they would normally touch on the way back. I hope one day I can go back."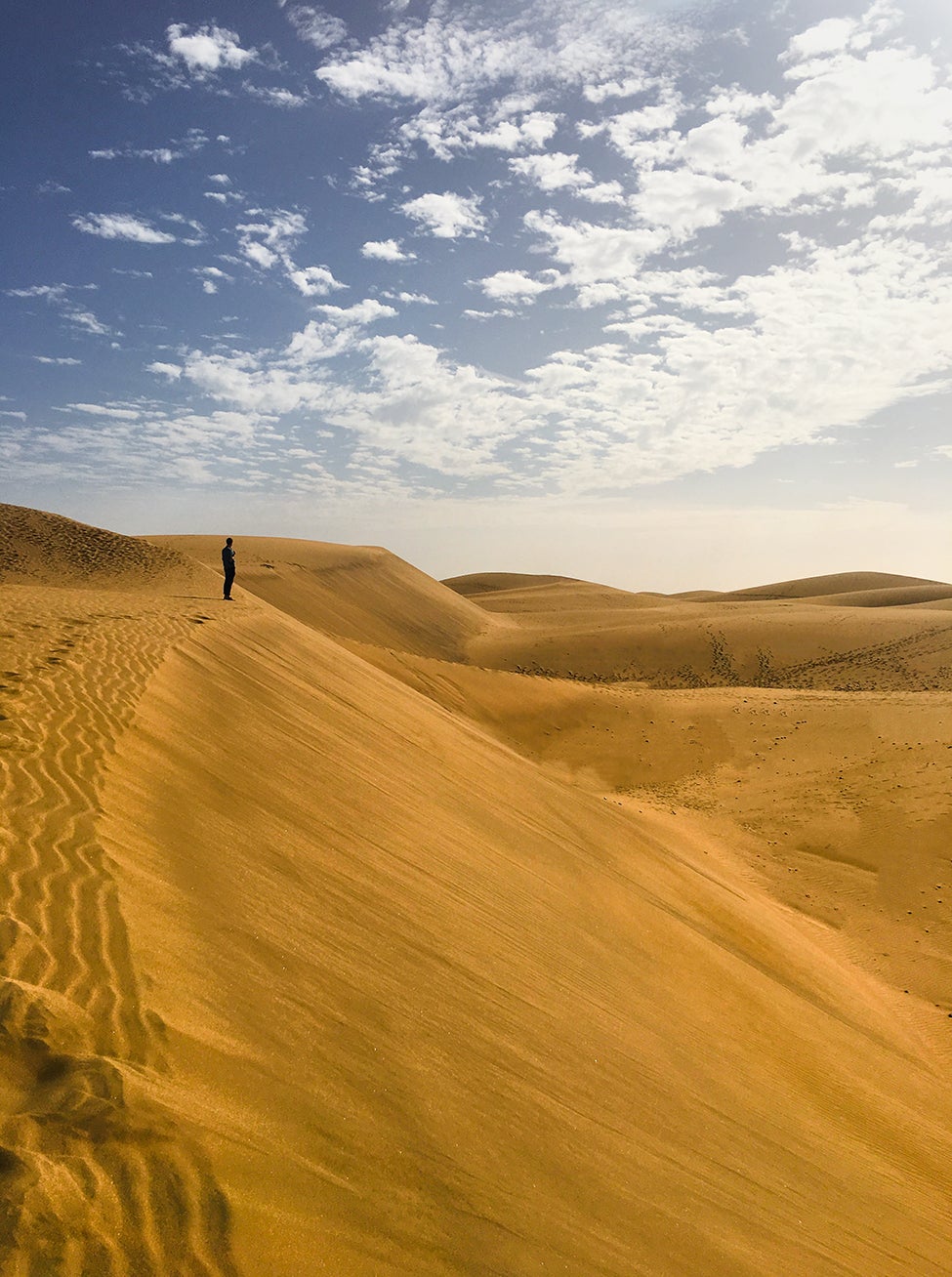 is a former editor at Ralph Lauren. He is based in Austin, Texas, where he lives with his wife and two children.
All images courtesy of Miguel Flores-Vianna and Vendome Press