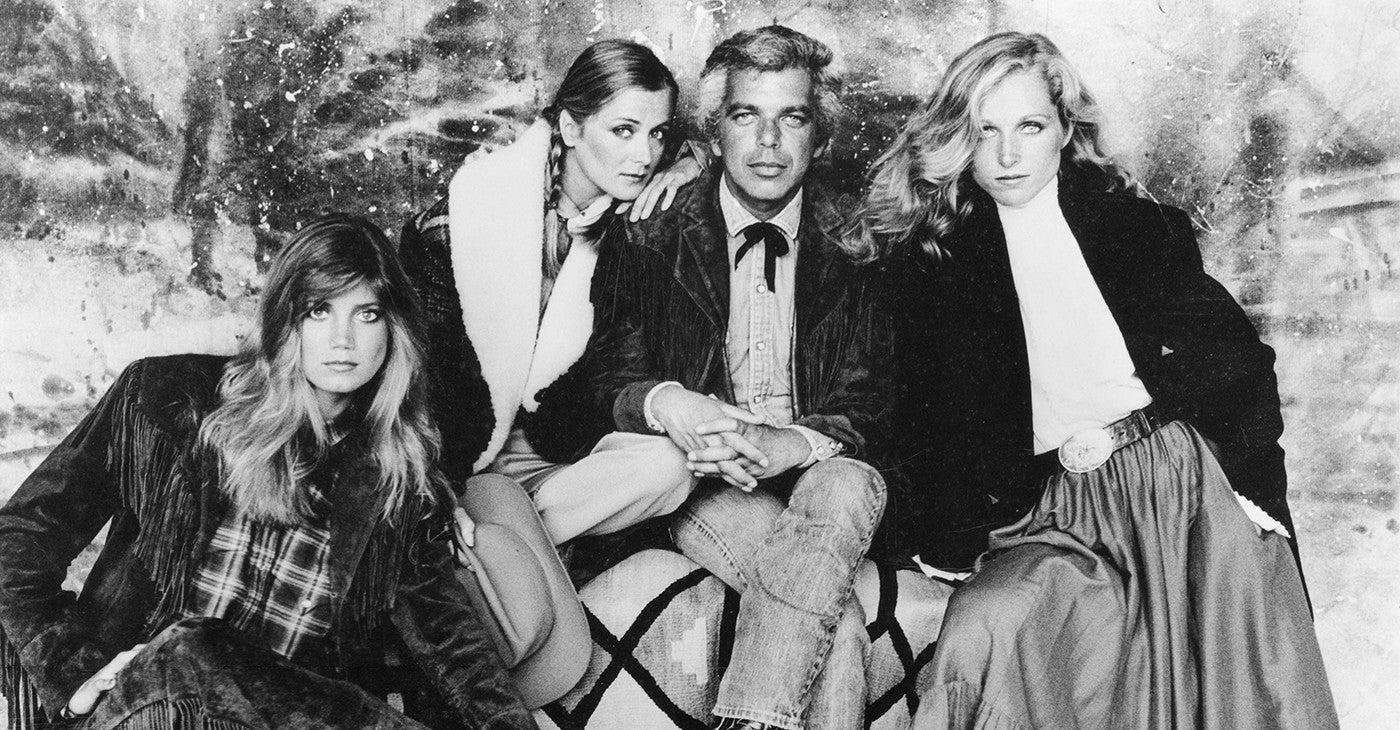 Style
Behind the Jeans
The story of Polo Denim, as told through seven of Ralph Lauren's most iconic denim looks
In the early days of Polo, Ralph Lauren remembers sitting in his own makeshift workshop, hand-sewing the labels on his signature ties with help from his wife, Ricky, then going to deliver those ties himself—dressed not in a suit but a pair of jeans. Of course, Ralph was also known to get decked out in a suit when none was required, but he was always just as comfortable in a great pair of jeans. Below, a few moments that exemplify Mr. Lauren's longtime love affair with the unofficial fabric of America—true-blue denim.
1976: BREAKING THE RULES IN A SAKS AD
"I have always loved contradiction and the unexpected," Ralph says. "When Ricky and I first started going to black-tie events, I hated wearing a straight tuxedo. I felt that I had somehow lost my identity. I'd wear my jeans and boots with a tuxedo jacket or a Western shirt and cowboy tie." The look has since become a Ralph Lauren signature, and it made its debut with this 1976 Saks ad.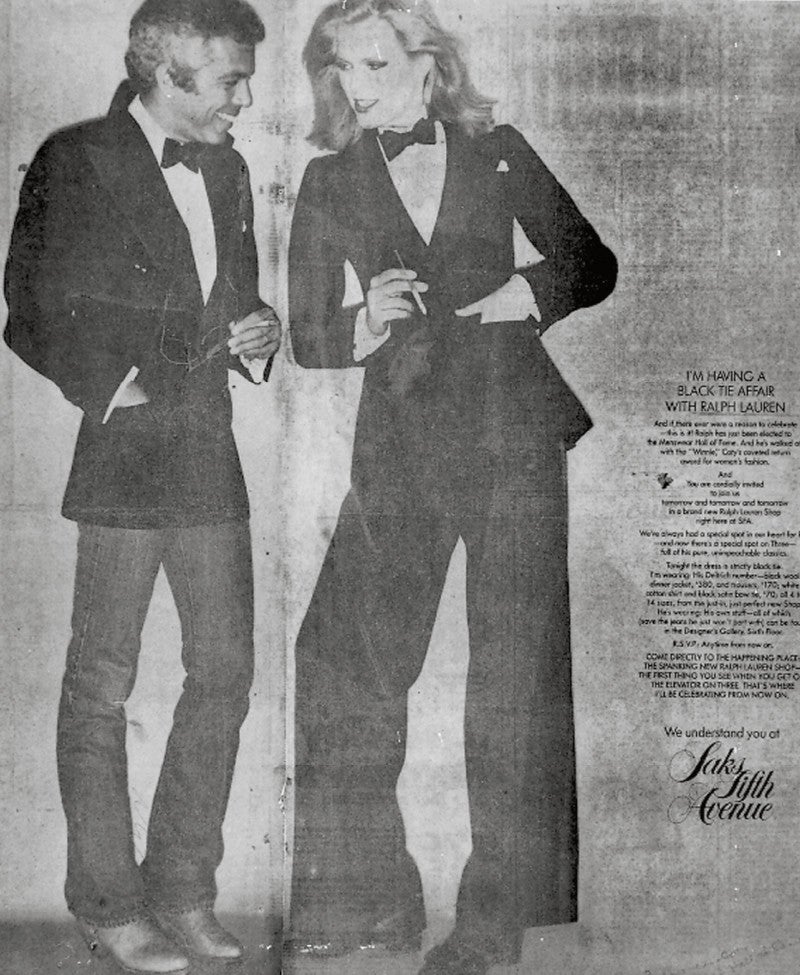 1978: …AND AGAIN ON TODAY
"You're one of the arbiters of men's fashion, Mr. Lauren, and there you are in a pair of cowboy boots and blue jeans," says a theatrically befuddled young host by the name of Tom Brokaw. Ralph, true to form, keeps his cool. "I'm not trying to make a social statement by wearing jeans," he replies. He's just expressing his individuality—a cornerstone of Polo style since day one.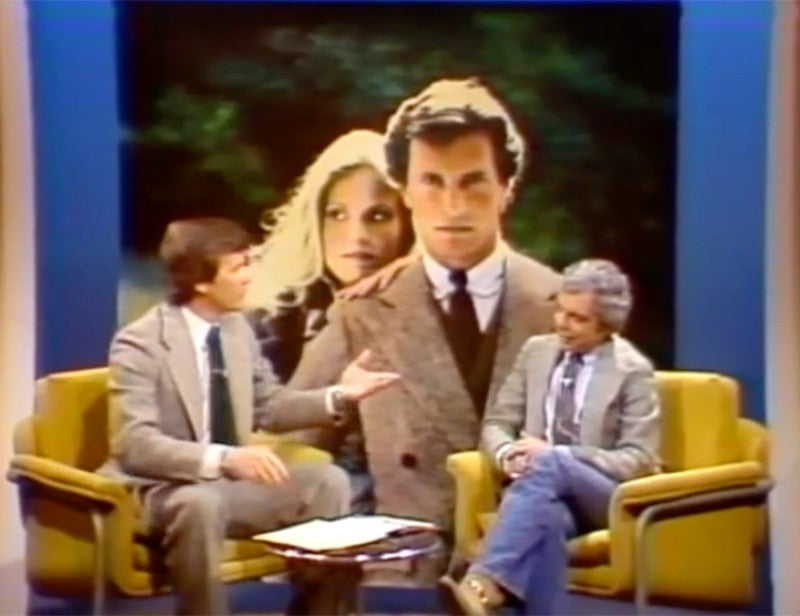 1979: THE LAUNCH OF POLO WESTERN
Inspired by the best American workwear, Polo Western saw Ralph Lauren translating his love for purpose-built clothing into a line of suede fringe jackets, roper boots, Western blazers, and, most importantly, a whole lot of denim. The line would become one of Ralph Lauren's most iconic creations.
1989: THE FLAG SWEATER DEBUTS
In 1988, Ralph and his brother Jerry, longtime head of RL men's design, were trying to decide which of two sweater prototypes to produce: one with an American eagle or one featuring the American flag. Jerry was in favor of the eagle, Ralph favored the flag. To settle things, they made a gentleman's bet. They'd produce both, and the one that sold best would stay in the line. Ralph wore his preferred version, with double denim, in an ad for Polo Country, and the rest, as they say, is history.
1992: THE LAUNCH OF POLO SPORT
To launch his new athletic-inspired line, Ralph paired his now-iconic Stadium pullover not with athletic gear but with an oversize denim shirt—an expression that true Polo style isn't about meeting expectations; it's about upending them.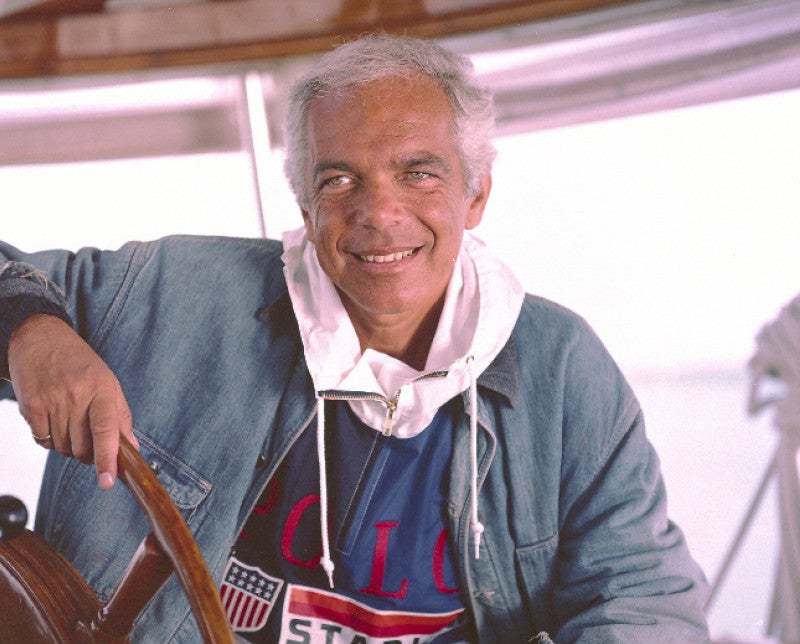 By 2006, the runways were awash in skinny silhouettes—in everything from suits to jeans. So naturally, when it came time to take a bow for his Fall 2006 collection, Ralph chose to wear high-volume, perfectly broken-in jeans, cinched effortlessly at the waist.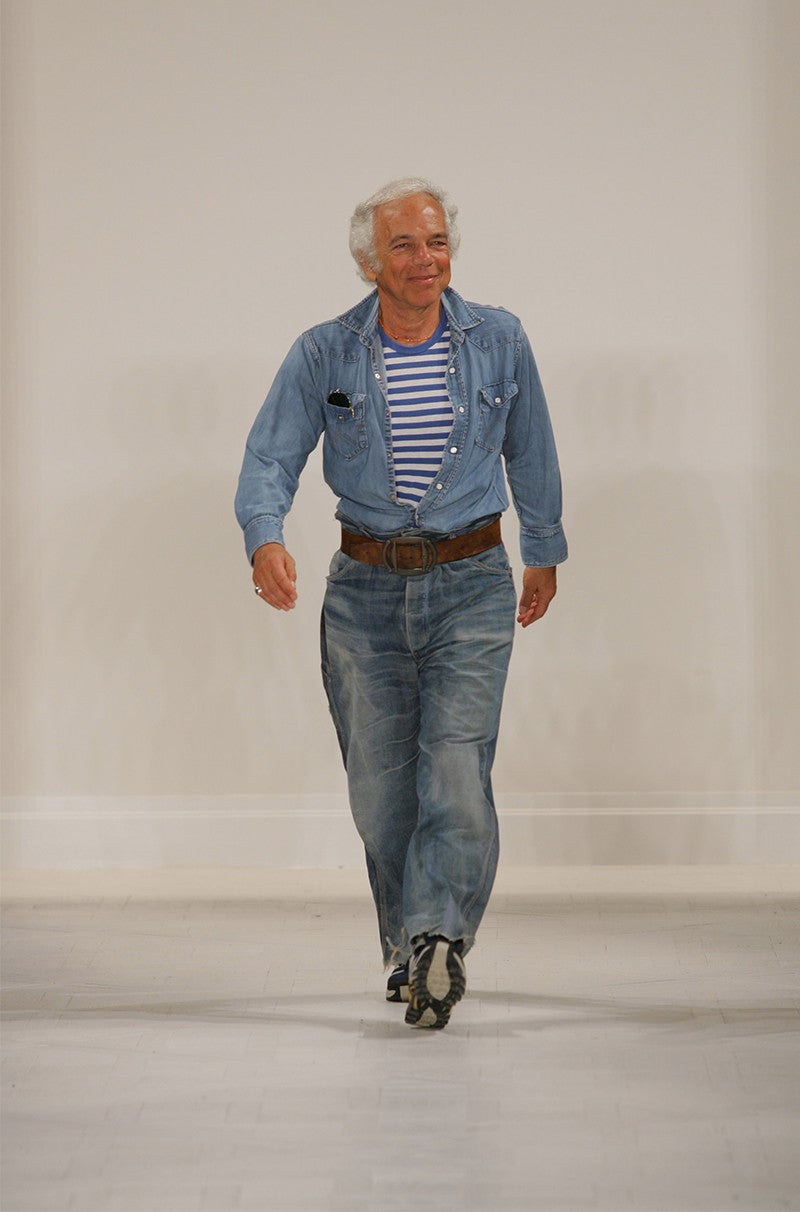 2018: THE CFDA MEMBERS SALUTE
Surrounded by Diane von Furstenberg, Michael Kors, Thom Browne, Alexander Wang, and other leading designers, Ralph accepts the first-ever Members Salute from the Council of Fashion Designers of America in his signature approach to eveningwear—this time trading the cowboy boots for eye-catching sneakers.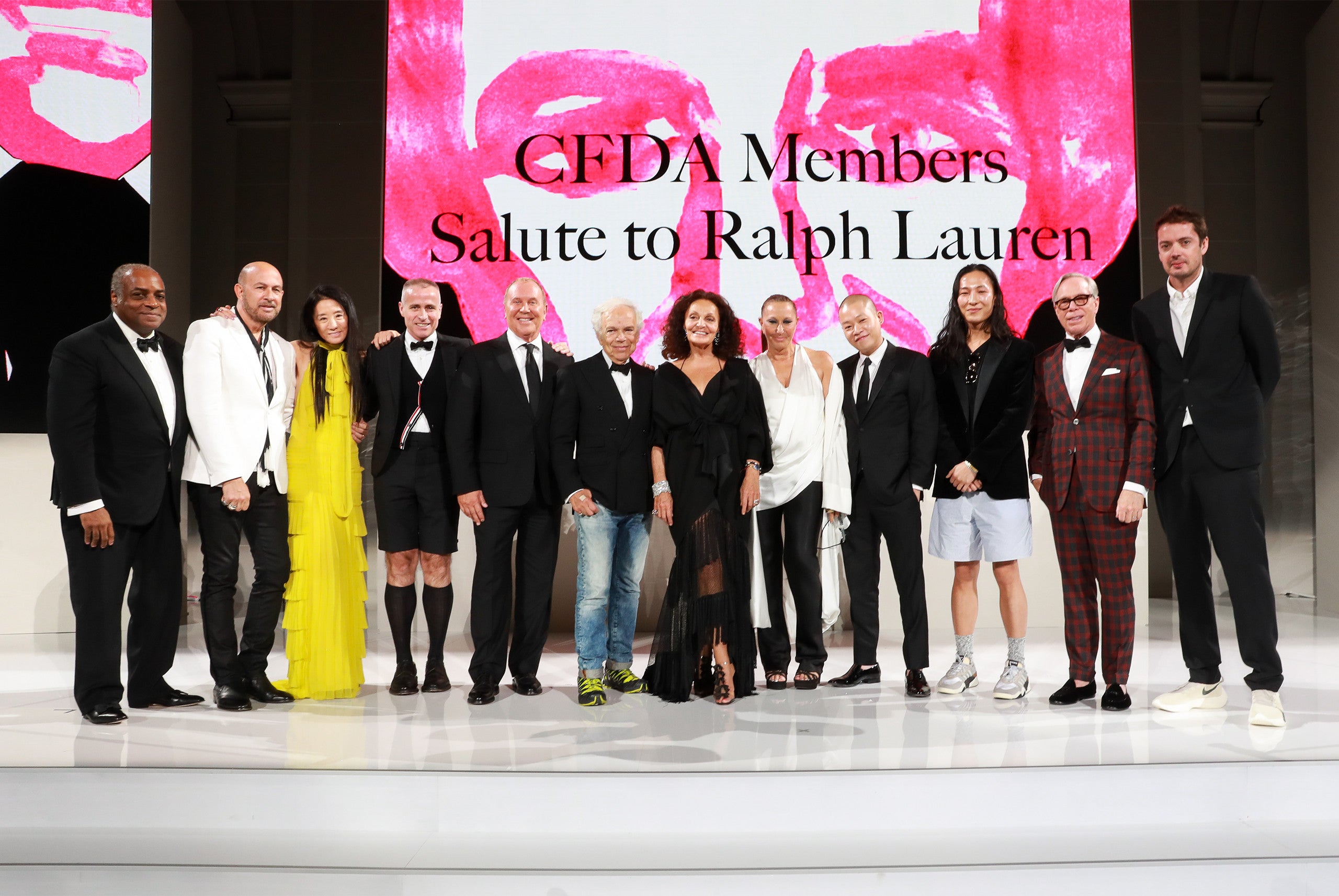 is the men's concept editor for Ralph Lauren.