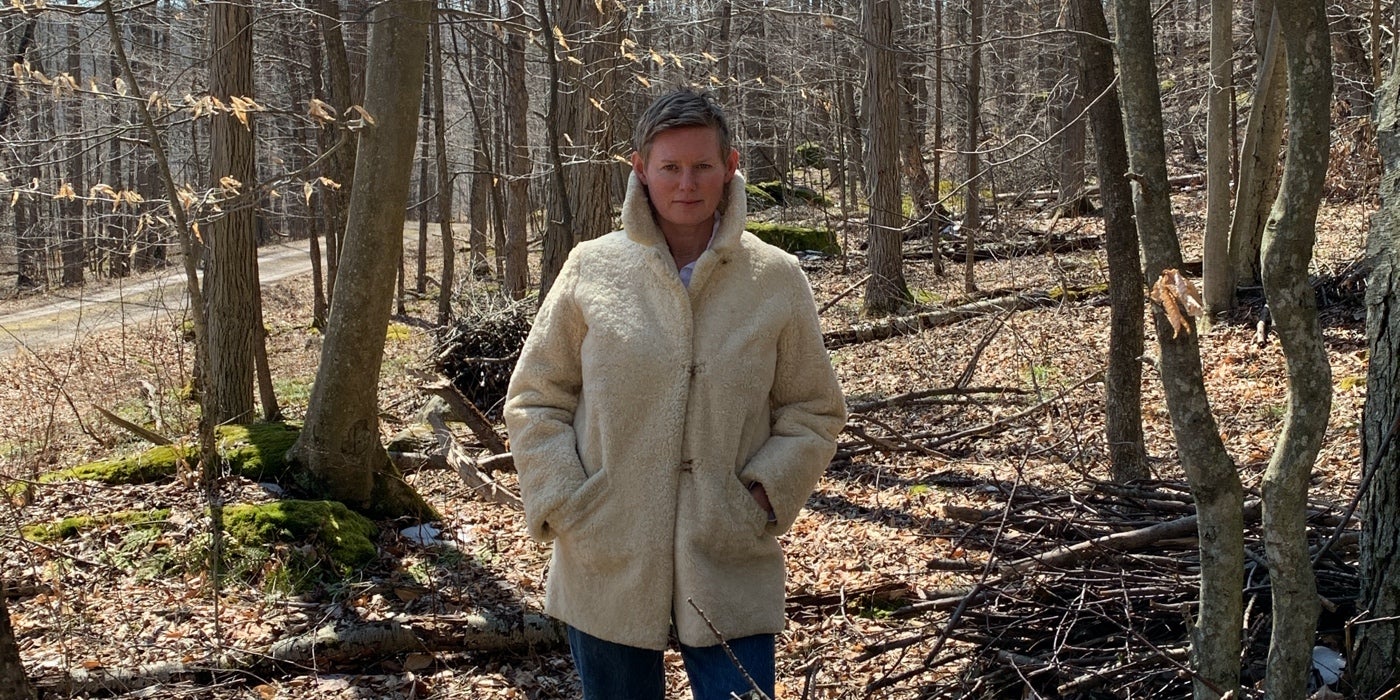 Culture
At Home With ... Yolanda Edwards
The founder of Yolo Journal on how she's staying engaged and inspired (Hint: vintage back-to-the-land books and dressing for dinner help)
If you're anything like us, you've been checking in on friends a lot more regularly than usual—not to mention doing a lot more of, well, pretty much everything one does when they're stuck at home. With both of those things in mind, we're launching a new series where we check in on a few of our friends to see how they're holding up—what they're watching, reading, eating, drinking, feeling, and more.
First up: Yolanda Edwards (pictured above, last year, on vacation). As the former creative director of Condé Nast Traveler and editor of Yolo Journal, Edwards is a world traveler currently tethered to the upstate weekend getaway home she shares with her husband, photographer/editor Matt Hranek, and their daughter, Clara. Here, Yolanda fills us in on silver linings, recommended reading, and why she's still dressing for dinner.
Where are you right now, and what's your current view?
I'm in Sullivan County at our country house, which we came to a couple of weeks ago. My current view is out over a field, down to a big red barn. We have no neighbors nearby so the only signs of life we get are blue jays, robins, and the deer that come out toward the end of the day.
What are you doing to stay optimistic?
I'm a pretty optimistic person, and so is my husband, so being grumpy about it just wouldn't really fly in our house. I really don't look at the news. I know that could sound incredibly ignorant, but I feel like it's important for me to stay emotionally healthy and consuming the news is at odds with it. Sure, I look once a day, but that is it. I'd rather look at Instagram to see the clever things that people are doing to occupy themselves and get inspired. We're all in this together; there's something comforting about that.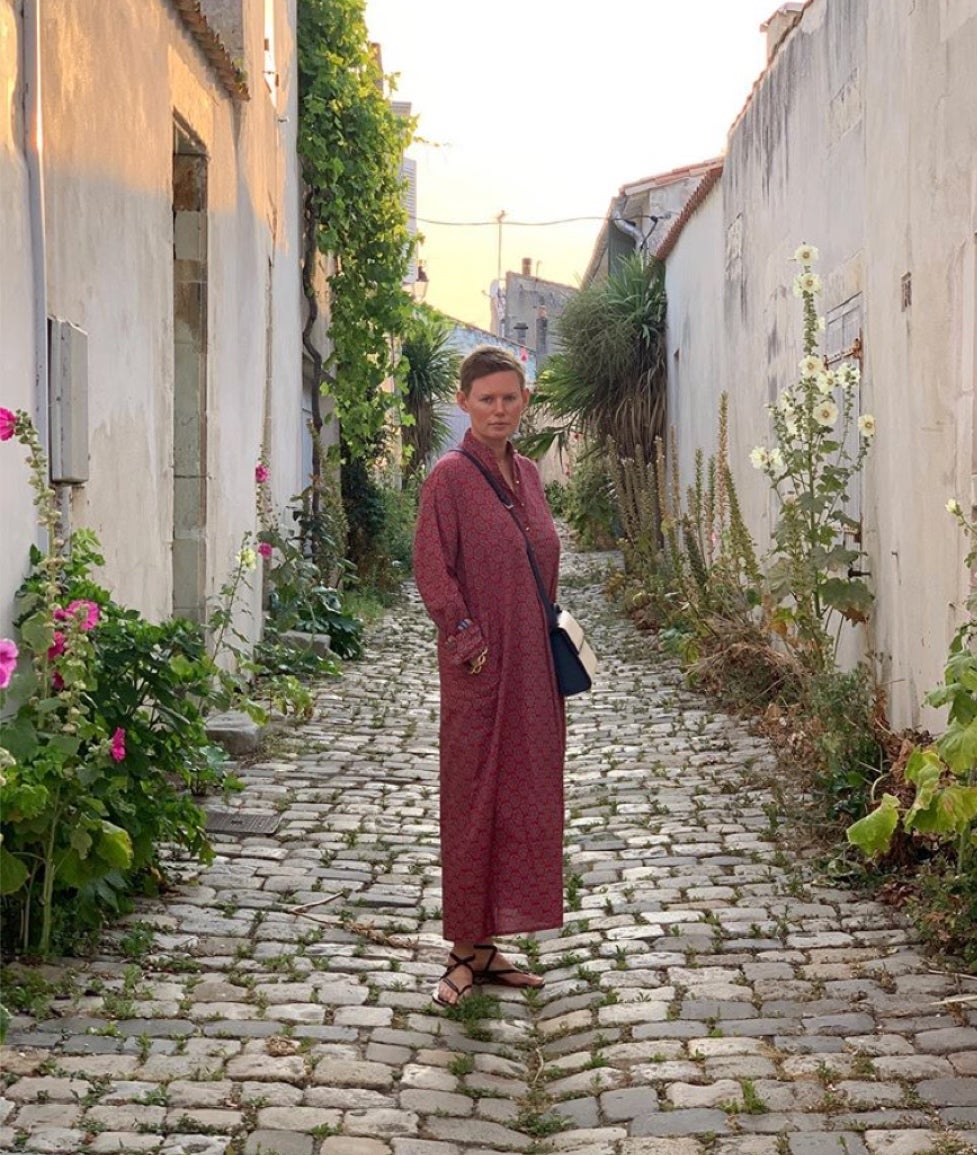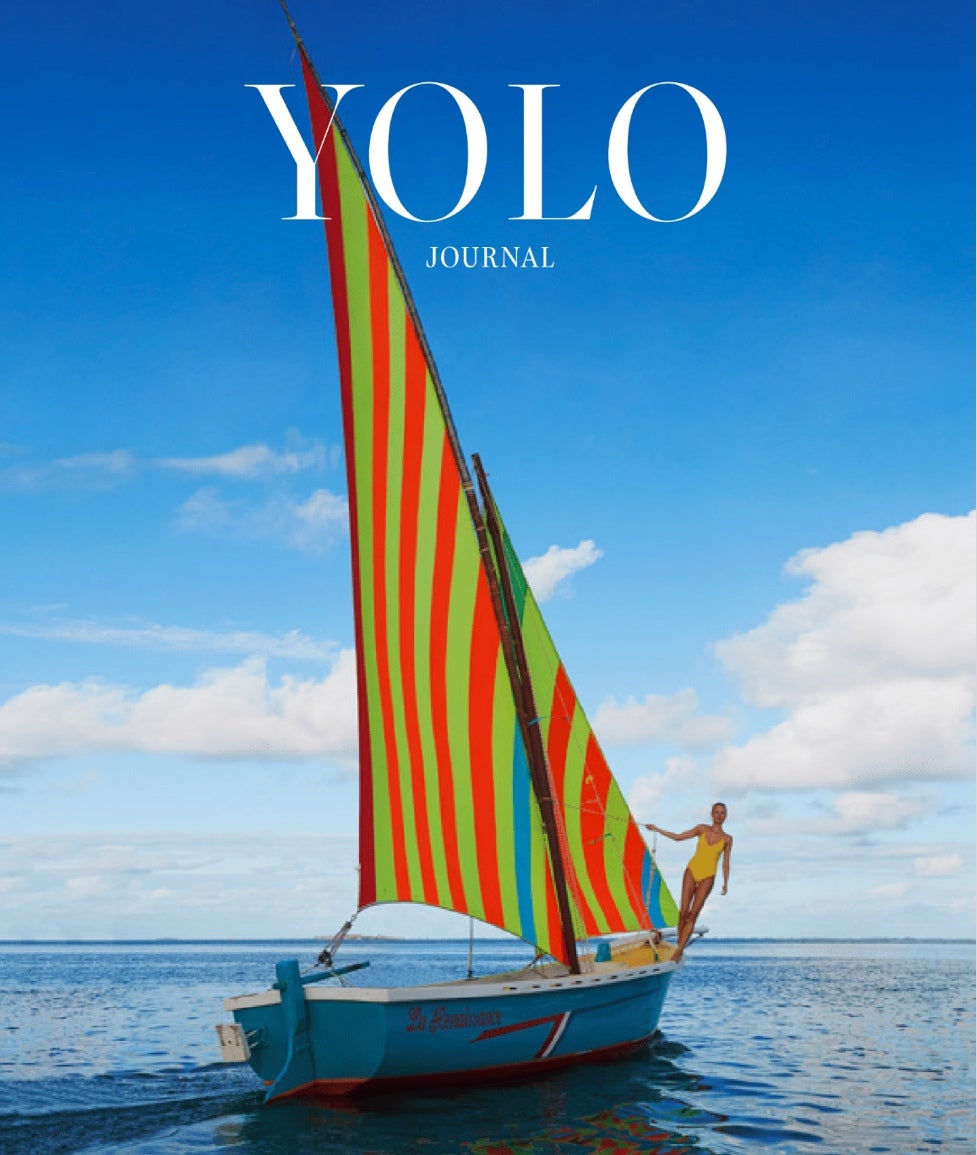 How are you staying engaged creatively?
I'm still "all systems go" on the summer issues of Yolo Journal and [her husband's publication] Wm Brown, so we are working a lot on that. Also, now more than ever, our followers want to consume content daily, so we are both doing that. We have friends who want to do Instagram Live or podcasts, which is all super fun and a welcome distraction.
What's something that you want to tackle during this time?
I'm working on building this stone wall and tackling all the fallen trees alongside our road. I want to improve my French and learn some tree and bird identification.
What's keeping you grounded?
While there is a lot that is scary about this period, there is also a beauty to this global pause. When you see the pollution maps and how clean the air is becoming, dolphins on the shores in Italy ... that's beautiful. Families spending time together cooking, dancing, playing games. It's a return to another time, and while I'm sorry for so much that comes along with it, there is a silver lining.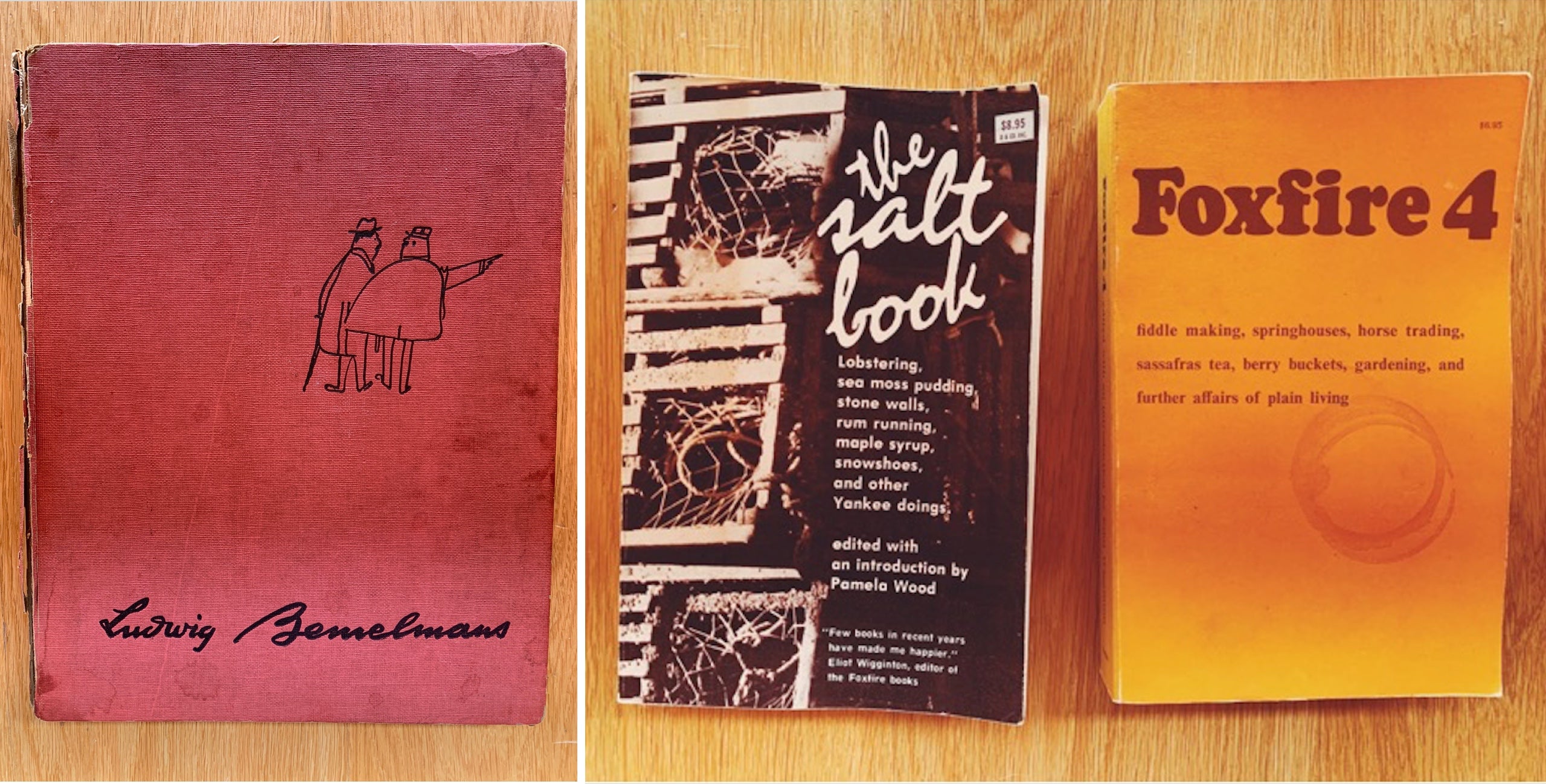 What are you currently reading? Rereading? Watching? Rewatching?
I'm super into these vintage back-to-the-land books from the '60s and '70s like The Foxfire Book and The Salt Book. There's lots of good intel in there, such as how to build a stone wall or make sassafras tea or build a lobster trap. We also have a big collection of cookbooks here, so I look for inspiring recipes that Matt can make that can transport us to a different place—we've gone to Korea, Mexico, Italy, and France in the last couple of weeks so that's been fun. I dug out my Ludwig Bemelmans' The Best of Times, which is basically a journal of his return to Europe after World War II, and it's brilliant. We watched Jojo Rabbit the other night, which I hadn't seen before, and the last frame, the quote from Maria Rilke—"Let everything happen to you: beauty and terror. Just keep going. No feeling is final."—could there be a better quote for this moment?
Any cooking recipes or cocktails that you've mastered during this time?
Matt and Clara are the masters in the kitchen. I'm either on the computer or out pruning trees. Matt is the king of the Negroni and the Manhattan but he's going to start evolving the repertoire.
Where are you headed once we're able to travel again?
I can't wait to get back to Italy.
What's your go-to WFH uniform?
Yesterday, I actually showered in the morning and got dressed like I had to go to an office, which felt really good. On most days, I wear something comfortable that I wouldn't want to be seen in public in, and then take a bath and get dressed nicely for dinner. Matt has started this thing #staystyled, where we wear some of our favorite designers and dress for dinner. It's a nice way to support them and also elevate our nightly routine.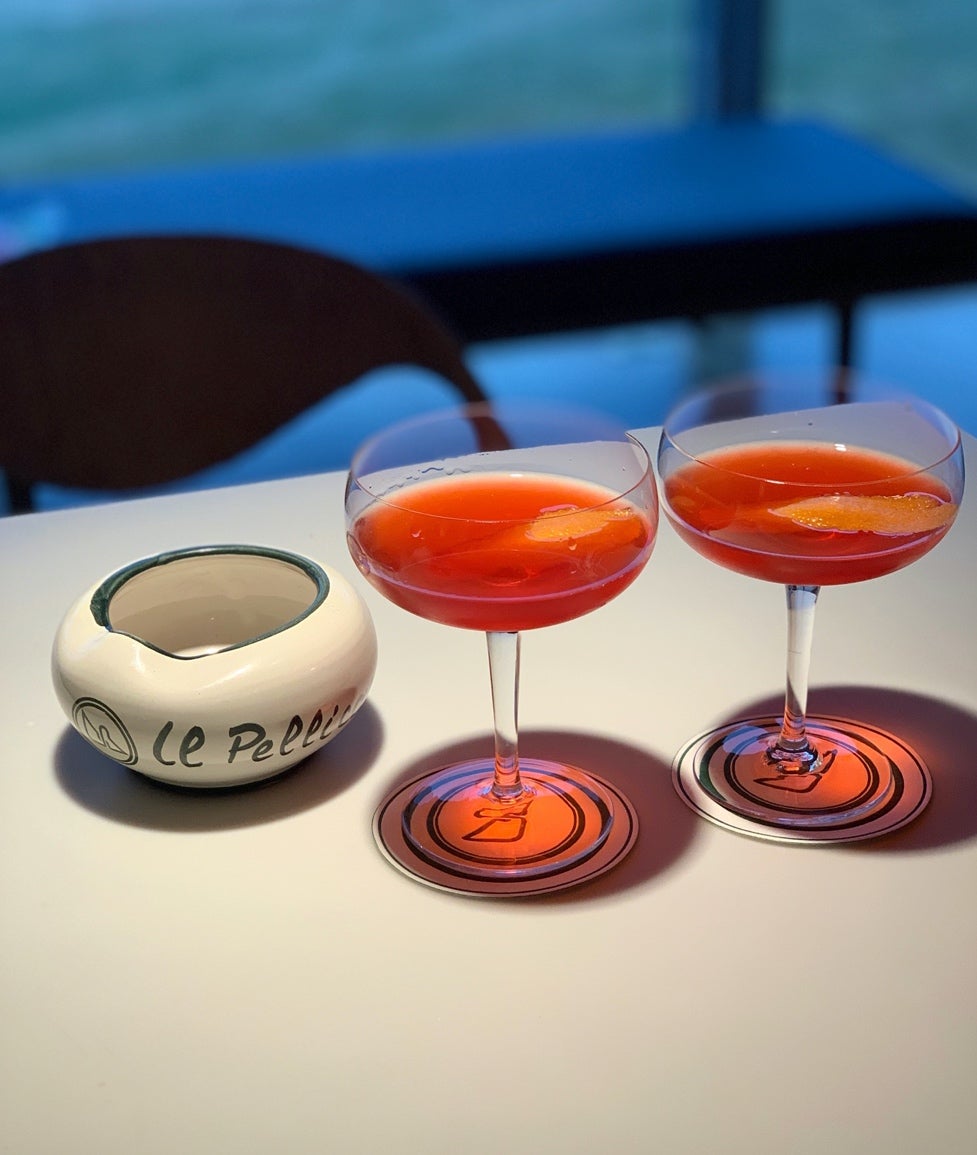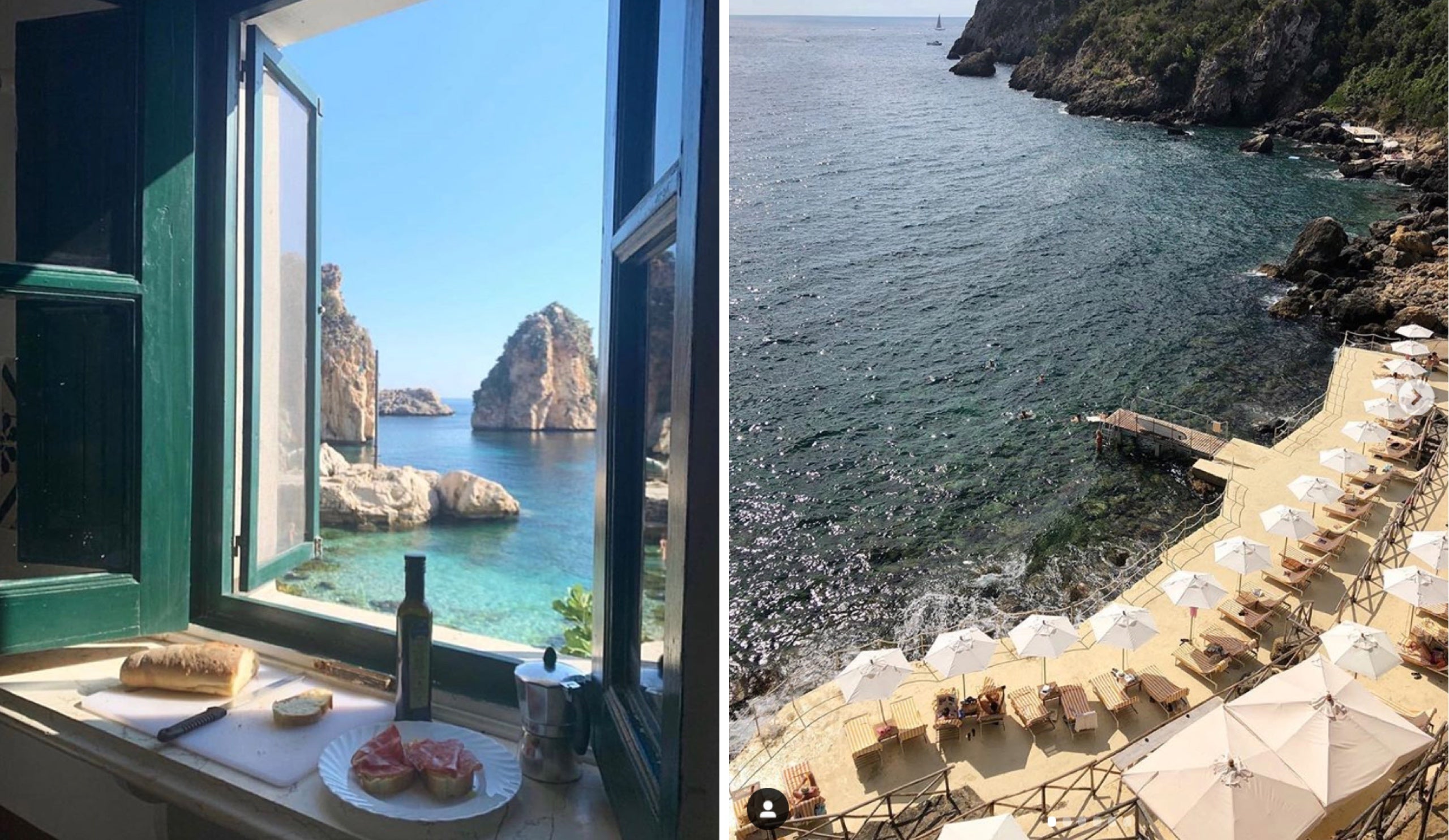 Images courtesy of Yolanda Edwards