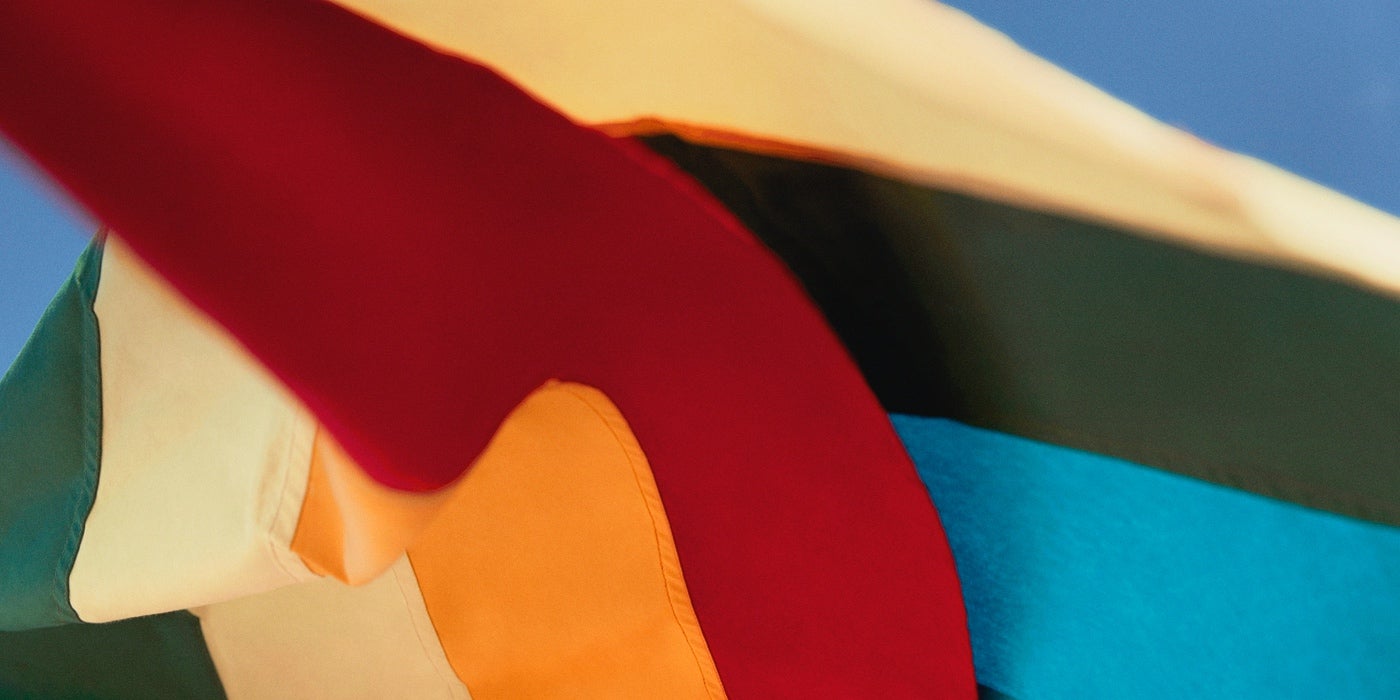 Style
True Colors
The history and legacy of the original pride flag—and how it continues to inspire Ralph Lauren
In 1976, the United States marked its bicentennial, celebrating 200 years of independence. Americans everywhere rejoiced by displaying the Stars and Stripes far and wide. Seeing this, Gilbert Baker—a gay Army veteran in San Francisco who learned to sew in part to create costumes for his drag performances—felt his community required a symbol to call its own. So in 1978, he set out to create the now iconic rainbow flag. "We needed something beautiful," he later told the Museum of Modern Art, which acquired the flag in 2015. "Something from us." Taking inspiration from the colors of a rainbow, and with encouragement from Harvey Milk—the San Francisco city manager who was California's first openly gay elected official—he designed the flag we know today.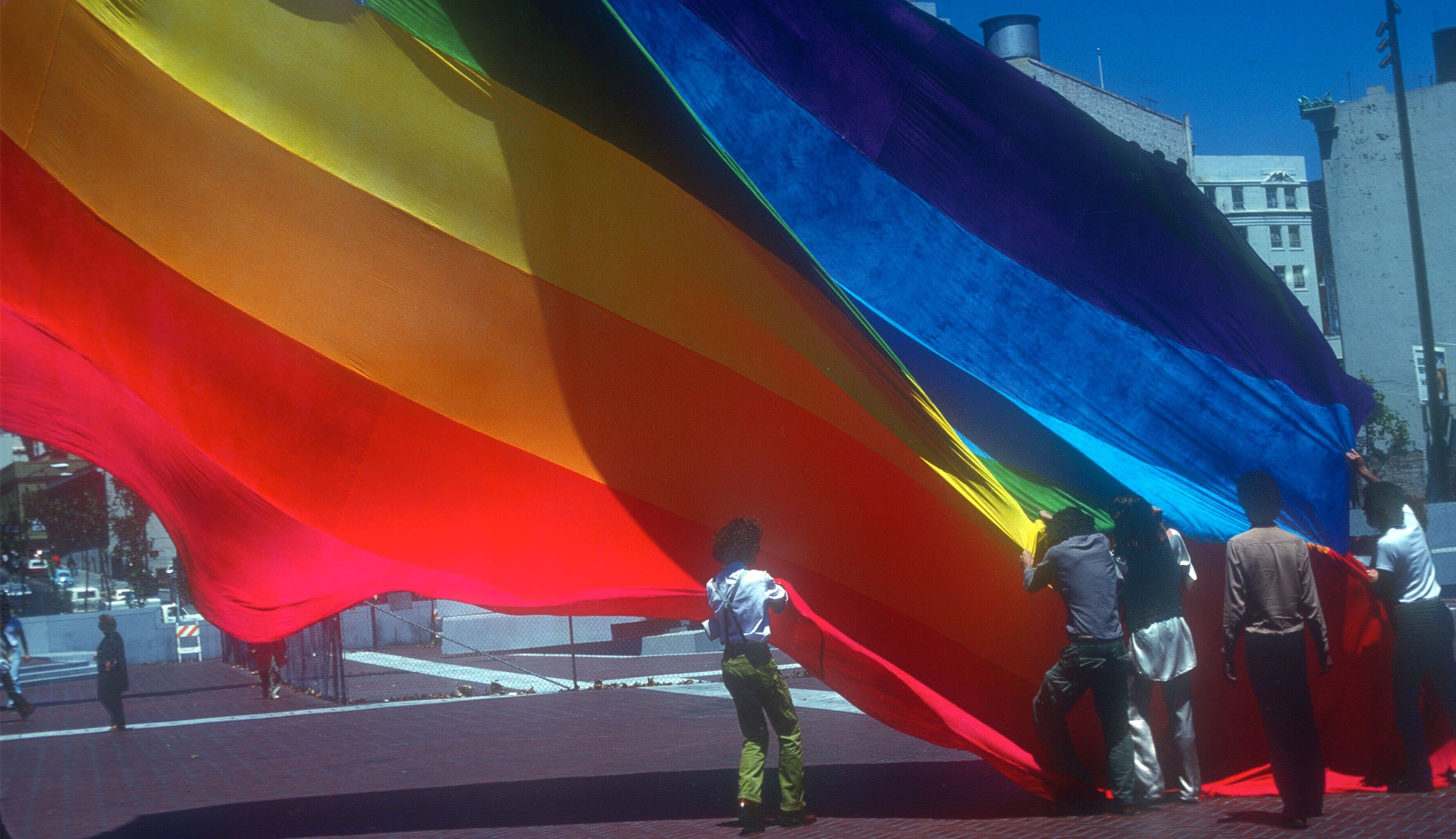 "We needed something beautiful," said Gilbert Baker. "Something from us."
Baker's original design boasted eight colors, each chosen to represent an aspect of the community: red stood for life; orange for healing; yellow for sunlight; green for nature; blue for serenity; purple for spirit. (The two remaining colors—pink for sex and sexuality; turquoise for magic and art—were eventually dropped due to the expense of obtaining the dye.) Working through the night with a team of 30 volunteers, Baker created his original flag in the attic of a gay community center using trash cans full of dye and a single sewing machine to stitch together the final product. That flag first flew in United Nations Plaza in San Francisco on June 25, 1978; later that year, it gained in popularity after Milk was assassinated by a deranged former colleague.
In 1994, a mile-long version was displayed in New York City for the 25th anniversary of the Stonewall riots. It set a record for the longest flag ever produced—and proved beyond a doubt that the rainbow flag was the primary symbol of the movement. "A flag is different than any other form of art," Baker said, reflecting on why his work resonated so strongly. "It's not a painting; it's not just cloth; it is not just a logo—it functions in so many different ways. We needed that kind of symbol; we needed as a people something that everyone instantly understands. … We are a people, a tribe if you will. And flags are about proclaiming power, so it's very appropriate." Baker, who died in his sleep in 2017, didn't patent his creation (though he did cement his reputation as its creator through his cheeky drag name, Busty Ross), thus ensuring it would always belong to the LGBTQIA+ community.
Long a lover of the American flag, fittingly, Ralph Lauren (who personally helped to restore the original Star-Spangled Banner that is now displayed permanently at the Smithsonian museum in Washington, DC) has over the years drawn inspiration from Baker's original design. Annual Pride collections have proudly showcased the bold colorful stripes, with the 2020 gender-neutral capsule being no exception.
The collection isn't just inspired by the LGBTQIA+ community—it will help support it as well. One hundred percent of the purchase price from the sale of each Polo shirt and 25 percent of the purchase price of the rest of the capsule (which ranges from tees to tanks, socks, and fanny packs) will be donated to Stonewall Community Foundation, benefitting an international network of LGBTQIA+ organizations.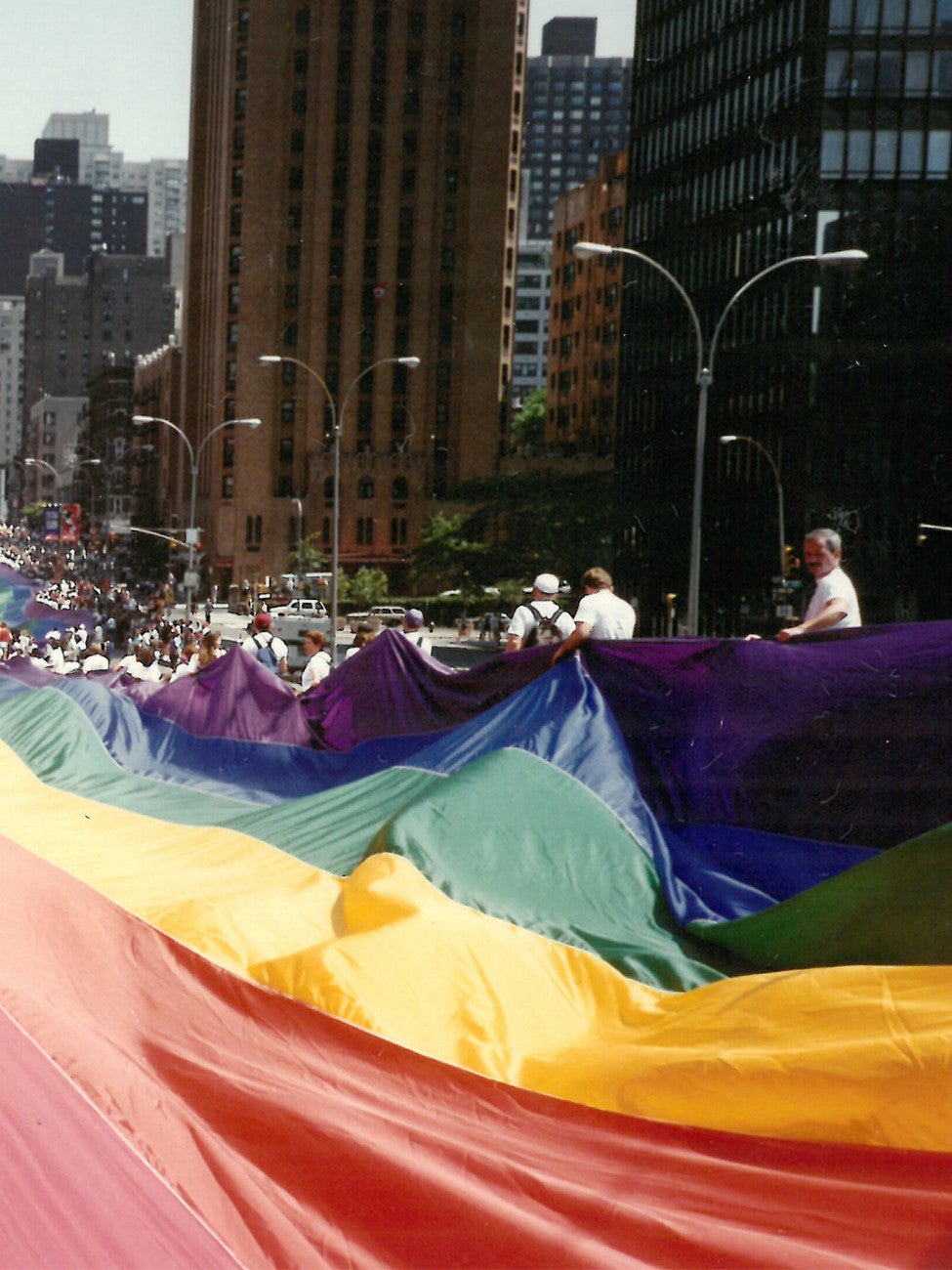 This support continues Ralph Lauren's long history with the LGBTQIA+ community—the brand has been a sponsor of AIDS Walk New York since 1990, and has partnered with such organizations as the Elton John AIDS Foundation, amfAR, and Harvey Milk High School, in New York, a public school designed for (but not limited to) LGBTQIA+ youth. In addition, Ralph Lauren stands with the United Nations global standards for business protecting the rights of the LGBTQIA+ community in the workplace.
All told, the movement embodies an expression of spirit that is also very Ralph Lauren. "Be anything you want to be," as Mr. Lauren has said. "And be many things." This collection, and the flag that inspired it, demonstrates just how many things a person can be.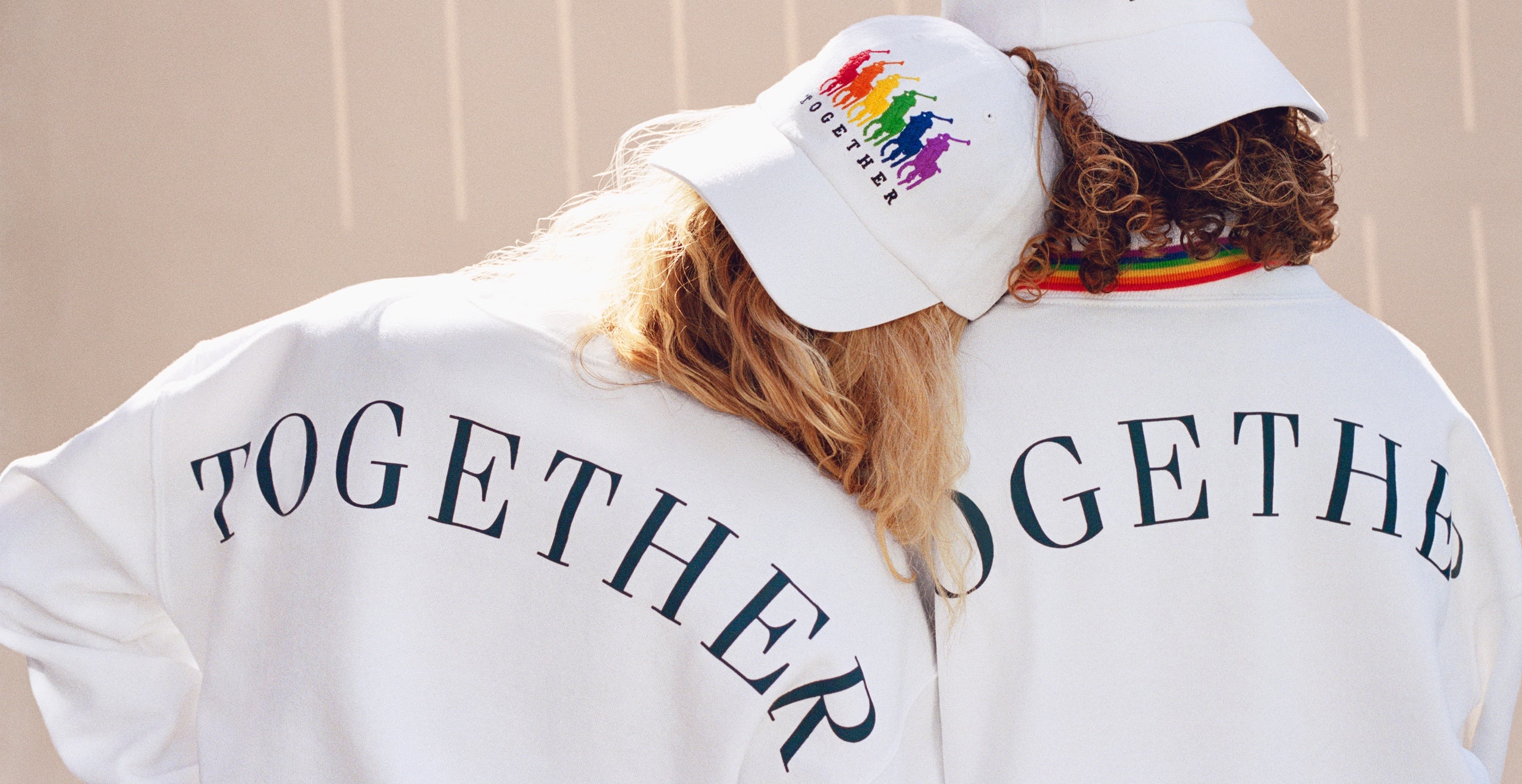 is a former editor at Ralph Lauren. He is based in Austin, Texas, where he lives with his wife and two children.
Courtesy of Charles Beal
© RALPH LAUREN CORPORATION