Mastering the art of distracted doodling is a collegiate rite of passage. Who hasn't sketched a team logo, tongue-in-cheek motto, or caricature of a teacher in the margins of a notebook during a particularly boring lecture or meeting? For Pre-Spring 2019, Ralph Lauren was inspired to apply that small act of classroom rebellion to the pillars of classic collegiate style.
To bring Ralph's vision to life, the Polo graphics team—which over the years has created some of the brand's most iconic designs, from the P-Wing to the Polo Bear—went back to the original source material for inspiration, researching graphics from vintage clothes, scouring online libraries, and flipping through countless old college yearbooks, comic strips, team photos, and student scrapbooks from the '40s, '30s, and even earlier. As is often the case, the best finds came from the least likely places, like a vintage college football game ticket with an eye-catching design or mascot.
Graphics have always been a big part of the Polo sensibility, from Ralph Lauren's very first line of neckties to his most collected pieces from the '80s and '90s, and the evolution and experimentation continues with Oxford Club. Case in point is the patchwork fleece hoodie from the collection, which was constructed by taking two different collegiate-inspired sweatshirts, cutting them in half, and stitching the logos together. Another design twist involved hand-drawing an immersive suite of collegiate illustrations—the idle sketches of an imaginary college student—that were then applied to sweatshirts, cotton joggers, oxfords, outerwear, and even a suit. From a repp tie flying from the spire of the Empire State Building (a nod to Ralph's first-ever design, and to the building where he got his start) to Ralph and his wife, Ricky, riding a Triumph Bonneville, the illustrations throughout the collection are a welcome reminder that prep style—like the doodles in the margins of a college notebook—is supposed to be fun.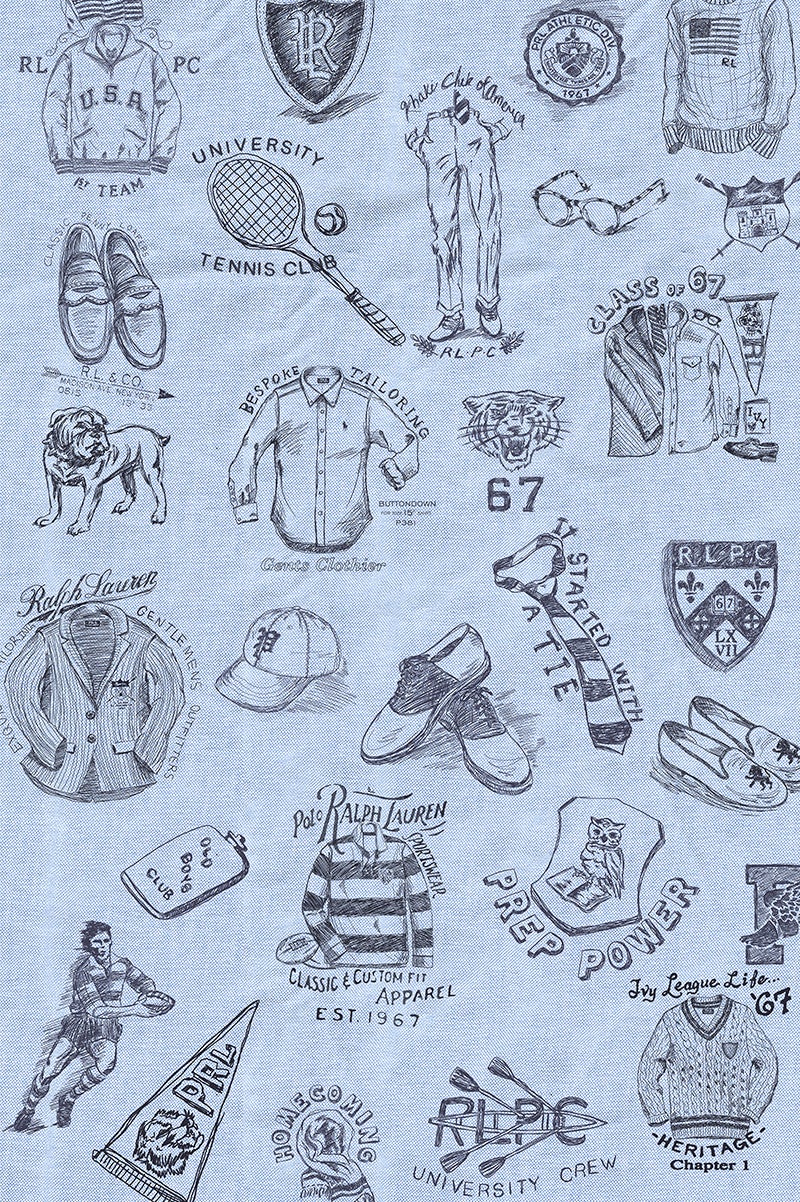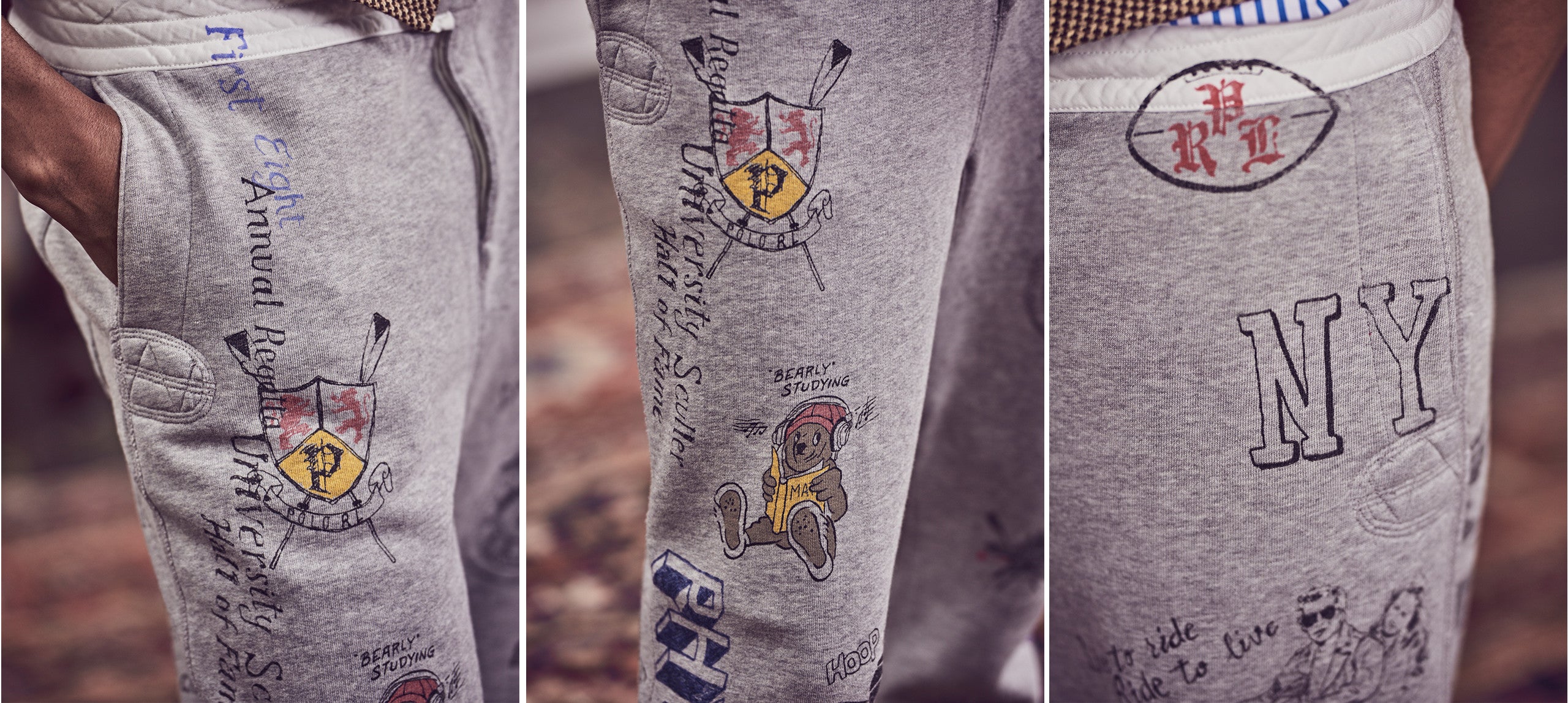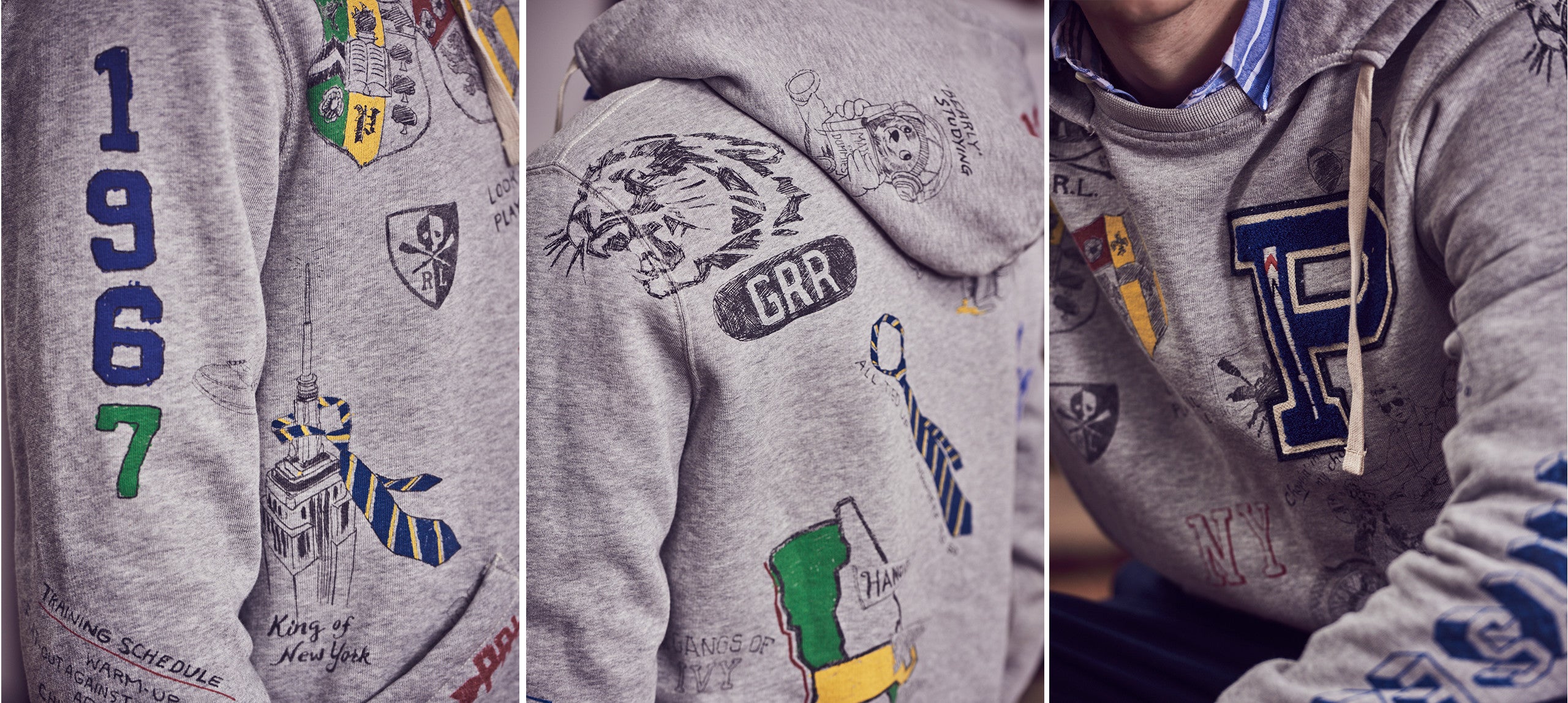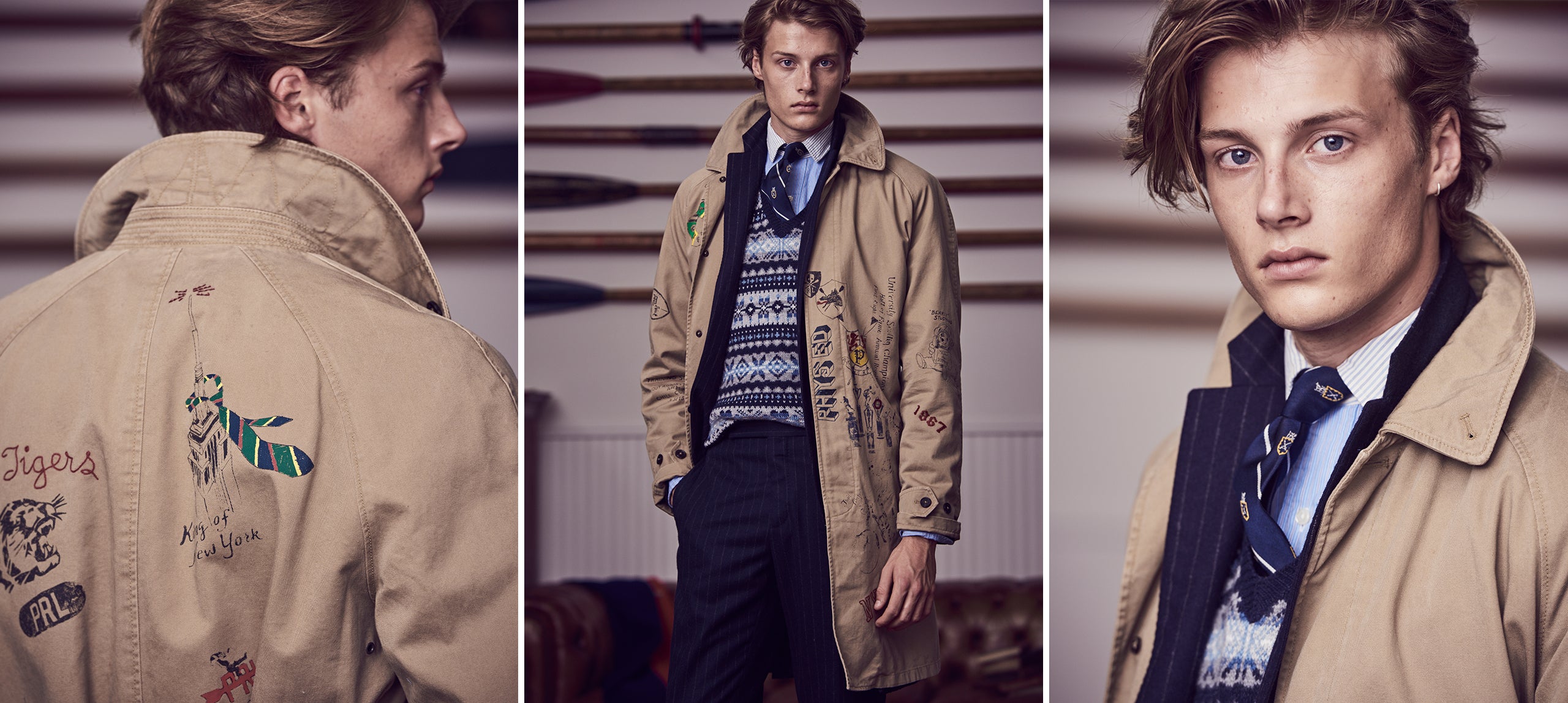 is the men's concept editor for Ralph Lauren.
© Ralph Lauren Corporation