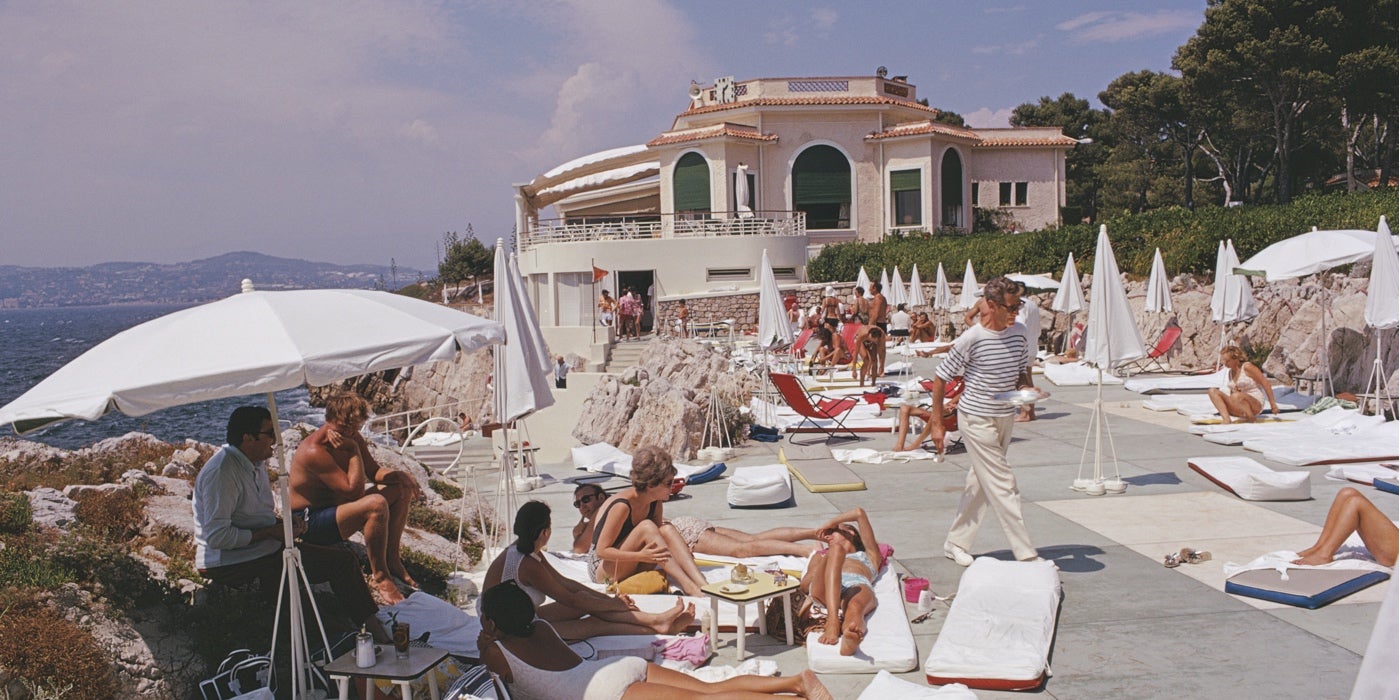 Style
The Coast of
Utopia
How the French Riviera became a fashion capital—and a longtime inspiration for Ralph Lauren
Gianni Agnelli was no stranger to glamour. The Italian heir to the Fiat empire, Agnelli embodied postwar style, and had an unparalleled sense of showmanship, an unmatched taste for flair. A small example: He wore his watch outside of his immaculate shirt cuffs. A somewhat larger example: He had a tendency to jump out of helicopters, directly into the swimming pools of his friends' villas. He was known for doing this when visiting the French Riviera, one of the few places on earth as glamorous as Agnelli was.
Of course, Agnelli was hardly the first nor the last to be seduced by the region, known to locals as the Côte d'Azur and stretching along the Mediterranean from St. Tropez in the west to France's border with Italy in the east. You could pick from a who's who of major figures from the last 200 years and almost every one of them spent at least some time there. Queen Victoria visited back when the Riviera was still establishing its reputation, having transformed from a set of nondescript fishing villages into a refuge for Brits suffering from tuberculosis. (Indeed, one esteemed British politician of the time bought a villa there, and helped spur that transformation.)
Later, Picasso came, and never really left, and his time there helped establish the Riviera's renown as a bohemian paradise. His contemporaries the Fitzgeralds brought a literary pedigree, and F. Scott's final novel, Tender Is the Night, immortalized in fiction his real-life hosts, the wealthy American expatriates Gerald and Sara Murphy. Little remembered today, the couple arguably had more influence on the Riviera than anyone before or since. In hosting artists and literary figures from their past life in New York, they helped establish the coast as the place to be in Europe during the Jazz Age. They also helped establish the Riviera as a warm-weather destination, throwing boisterous parties and even persuading the now-legendary Hotel du Cap-Eden-Roc to open during the summers. Their home, Belles Rives, is now a hotel as well.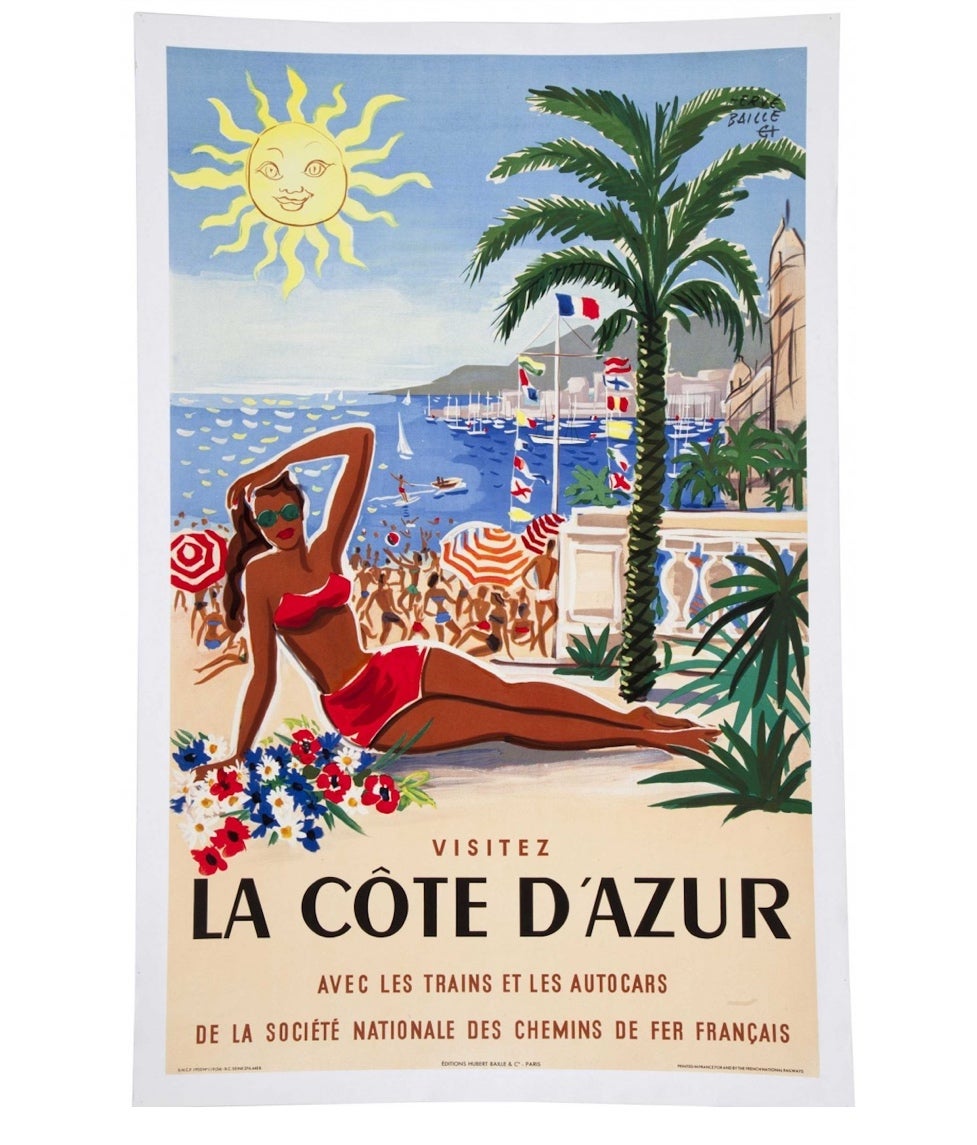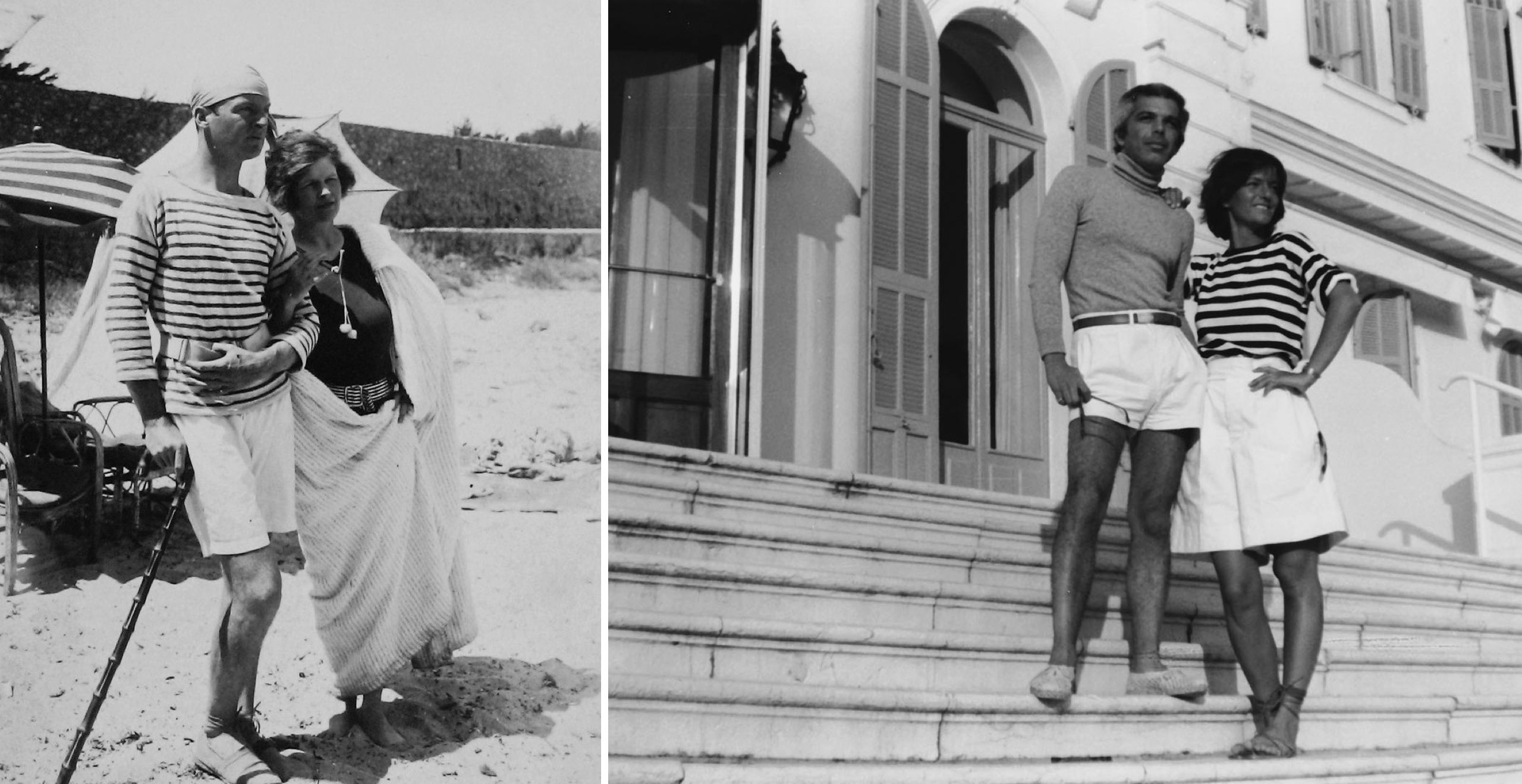 The Second World War brought an end to all that, of course, but a postwar revival was not far behind. Credit the movies, and that newfangled form of transportation, the jet airliner. For the former, no draw was as big as the Cannes Film Festival. Founded as a rival to the Venice Film Festival, which had fallen under Fascist influence before and during the war, Cannes got off to a rocky start. But by 1955, it was enough of a draw to attract Prince Rainier of Monaco (a semi-enclave within the Riviera region) and Grace Kelly, who had also recently co-starred with Cary Grant in To Catch a Thief, shot on location nearby.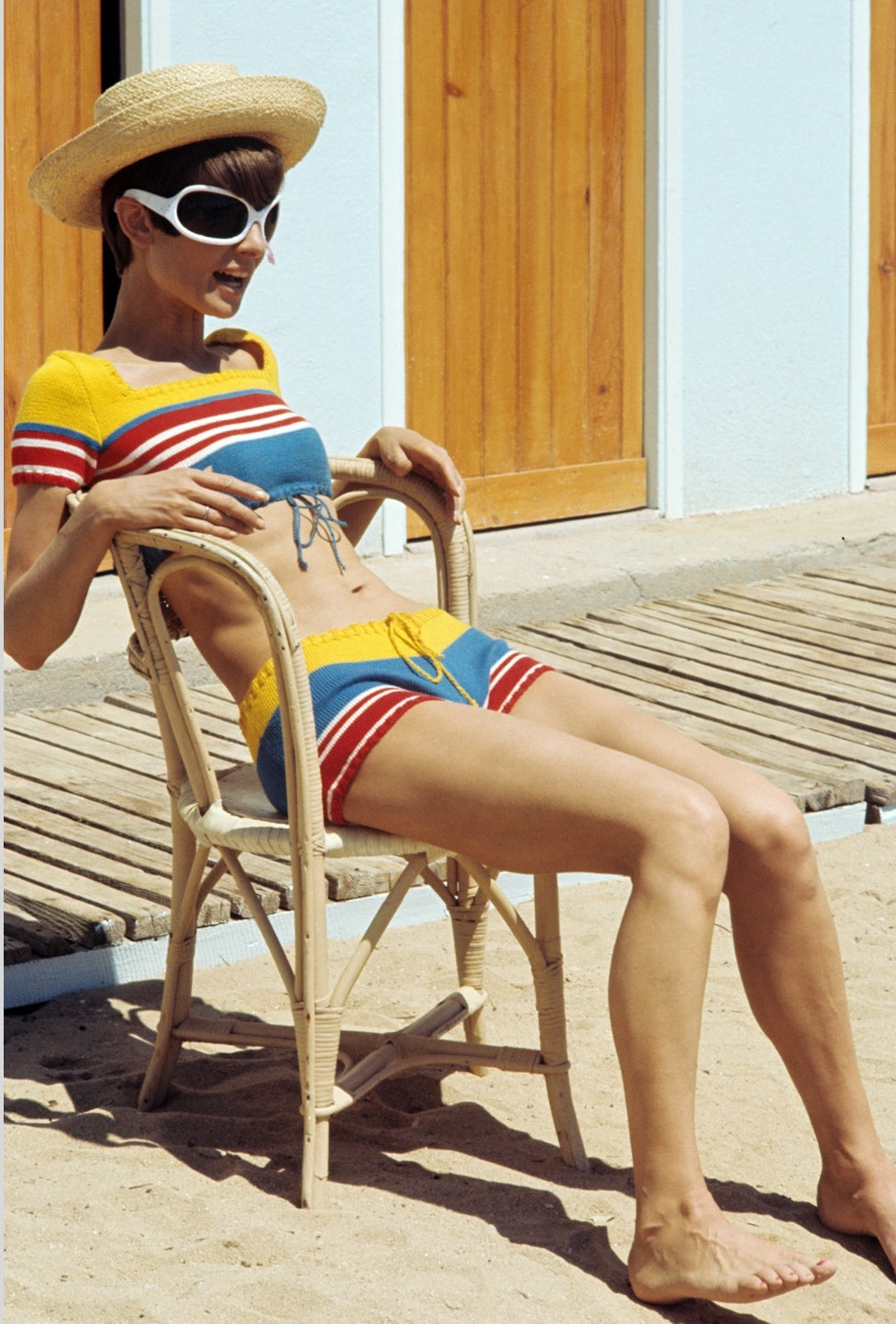 That film radiated Riviera glamour, from Grant's rakish cat burglar, clad in nautical stripes, to Kelly's powder blue chiffon dress and canary yellow swimsuit. The charming plot and stunning Edith Head costumes—which ranged from casual beachwear to evening looks—seduced audiences back home. It was all a prelude to 1956, however, when Kelly married the prince in a televised ceremony viewed by roughly 30 million Americans, watching the Hollywood actress become a real-life princess.
This heady blend of romance and aspiration has brought travelers to the Riviera ever since. And back in the golden age of travel, this meant arriving by plane, which earned these revelers the sobriquet the jet set. This included captains of industry (like the aforementioned Agnelli, along with Aristotle Onassis), countless actors and actresses, and rock stars galore. As the photographer Slim Aarons famously documented, the rich and famous came to idle by the water—either at the beach or near a private pool—their sun-kissed skin exuding a luxury and beauty as seductive as it was aspirational. They dressed in their red carpet best for premieres at Cannes; they wore easy tailoring for parties on the nearest yacht. (Yachts remain a fixture there—by one estimate, 50 percent of the world's superyachts visit the Riviera at least once a year, and 90 percent visit at least once during their life at sea.)
No wonder, then, that when Ralph Lauren was describing his muse—the heroine who stars in his cinematic collections every season—he once called her "the woman that travels in all my dreams," and listed the French Riviera as one of the places she often visited. Over the years, he has interpreted that inspiration in ways both literal and spiritual. There's a lively Riviera print, a drawing of a seaside Riviera town, that has appeared on scarves off and on over the past few decades. There are camp shirts and ballcaps with graphics inspired by vintage travel posters. And, of course, the most stylish bear in the world, the Polo Bear, has a Riviera version, clad in a blue double-breasted blazer, white pants, and espadrilles.
That Riviera uniform—that blend of Parisian chic and yacht-ready insouciance—is a font of inspiration for Polo, as you'll see this season. Oversize straw hats, like the one Mr. Lauren's longtime muse Audrey Hepburn once wore on the Riviera, feature heavily, as do rich navy and royal blues in an array of beach-ready silhouettes. Striped sweaters protect against the chill and recall many an off-duty heroine at Cannes, and of course it wouldn't be the beach without the ultimate beach essential, a bikini. It all adds up to a singular vision of glamour and beauty, of 21st-century style and old-world luxury. And today, when traveling still feels like an impossibility, that vision resonates more than ever.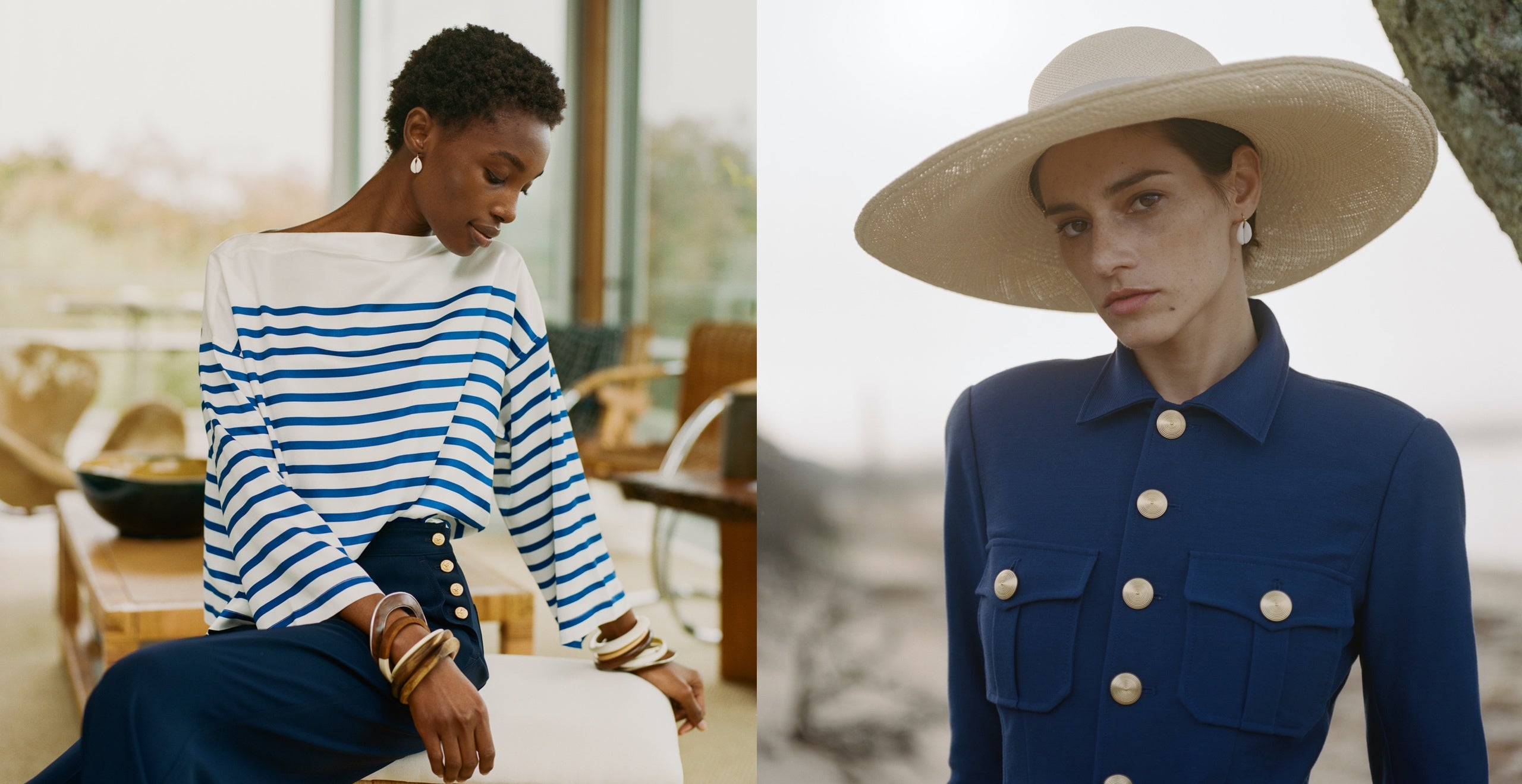 is the former executive editor of RalphLauren.com. He is based in Austin, Texas, where he lives with his wife and two children.
Courtesy of Getty
Courtesy of Jerry Lauren
© Ralph Lauren Corporation