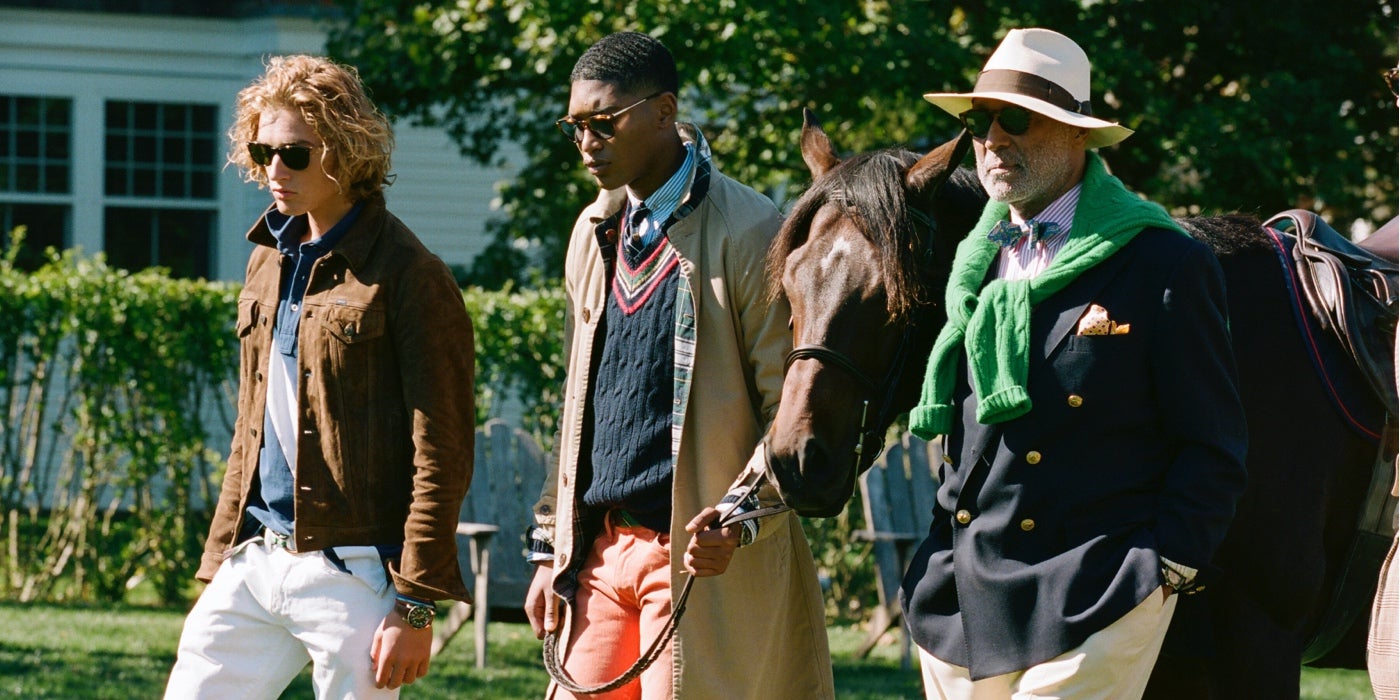 Style
The RL Q&A: Rashid Silvera
Teacher, style icon, and the epitome of a gentleman, Rashid Silvera—a star of the spring men's Polo campaign—became one of Ralph Lauren's first Black models in 1990
If Rashid Silvera looks familiar, it might be because you've seen him on the cover of GQ , where he was one of the magazine's first Black cover models. Or perhaps it was the full-page New York Times Magazine advertisement for Polo, as Ralph Lauren's first Black advertising model. Or, if you're local to New York's Hudson Valley, in the hallways of Scarsdale High School, where he taught for almost four decades after earning not one but two master's degrees from Harvard, one from the Divinity School and one from the Graduate School of Education. Most recently, though, you might recognize him as one of the models in Polo's Amagansett-inspired Spring collection.
Originally from Boston, Rashid was immersed in both the style and educational institutions of New England from his earliest days. He's also long been a part of the Ralph Lauren family, both as a model and as a collector: His collection of Polo and Purple Label is perhaps rivaled only by Ralph Lauren's own company archive library. His ultrabold, prep-focused style not only impressed his students and coworkers throughout his teaching career but also caught the eye of Ralph Lauren himself—beginning a relationship with the brand that endures to this day.
As Rashid tells the story, though—and he tells it well—he is careful to offer a caveat. "As good as it's been—and it's been wonderful," he says, "what keeps the smile on my face and the stride in my step is the belief that the rest of it is going to be the best of it."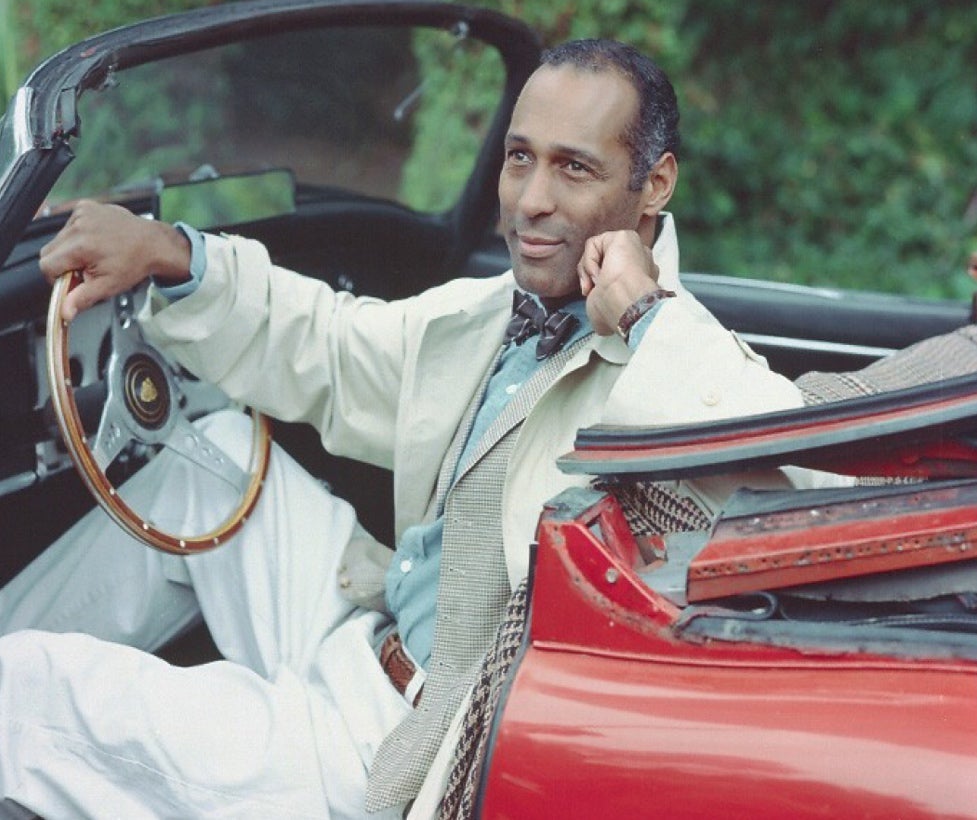 You're an academic, an educator, an unparalleled Ralph Lauren collector, and a longtime part of the Polo family. But in your own words: Who is Rashid Silvera?
Rashid Silvera is a gentleman. And a gentleman is what a gentleman does. I've always wanted to be that: a gentleman, no matter where I was. And I wanted to look the part so that I could be the part. I knew that style when I saw it—it's Ralph. I knew the moment I first saw what he was doing.
What was the start of your style journey?
I think what happened was that being a teacher gave me the license to dress up every single day in something different. And then I built an expectation with my students, and I never wanted to let them down. I taught at Scarsdale for 36 years—you do the math on the number of school days—and I'm not sure I ever wore the same outfit twice. It was teaching that gave me the opportunity to be as resplendent and original as I could be every day.
People say that first impressions have a powerful effect on how you view someone going forward. I believe in those first impressions. They say, 'Dress to impress.' But with Ralph, you don't have to dress to impress—you just have to dress. The rest just happens.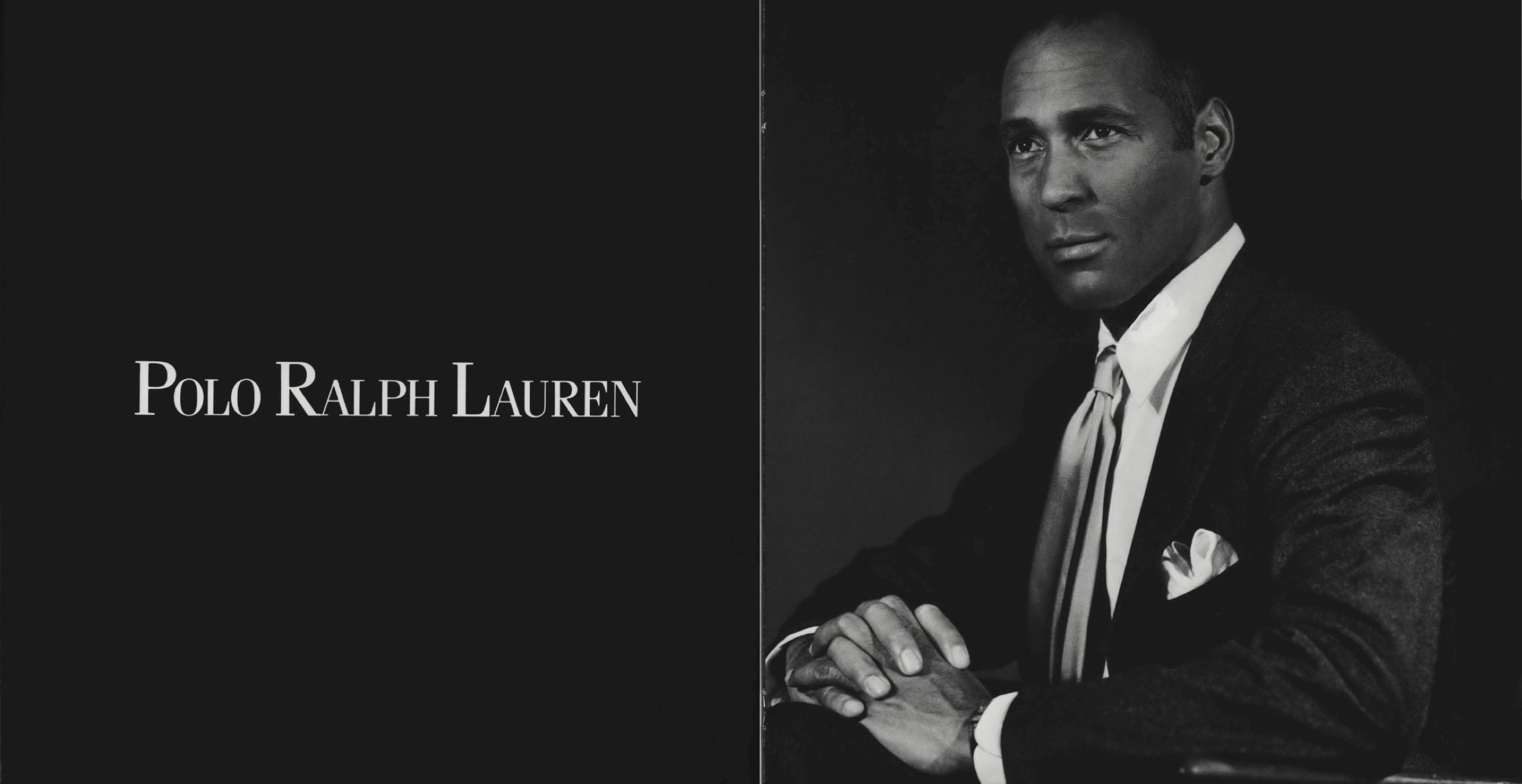 That's a lot of outfits. How did you first start honing in on your style sensibility, and what is it about Ralph Lauren clothes that resonates with you?
I was always in that lane—that sense of preppy chic. It was just so freaking cool, and so obsessed with details. But my collection all started with one particular thing: surgeon's cuffs.
They're the most important part of my sport coats, which are the most important part of my wardrobe. I probably have every sport coat that Ralph has made for decades. And with all of them, since the start, I always went to my tailor on 38th Street to get surgeon's cuffs because I like to roll back my sleeves and show off a watch, or a bracelet. That's where it starts for me.
And it just went from there. I'd wear my sport coats with Polo pajama pants—I was doing that before any other cat started doing that. And then next up, I loved to tie bow ties. Nothing over the top, but nice diamond points. And then I would get Ralph's shirts, which had collars that were perfect for the ties.
I also have always loved to give things away. I'd become friends with my students' parents, and I'd say to one, "Hey man, you really need to have this jacket." Or they'd invite me to dinner, and I'd come and give something from my wardrobe to the dad as a thank-you gift.
Your style is very classically Polo, but you put your own spin on things.
It's British, it's preppy, and maybe most important, it's effortless. I always want to not only look comfortable but be comfortable. Whether I'm wearing a sport coat with surgeon's cuffs and a bow tie or anything else—I've always believed that the way that you move in your clothing, and the way your clothing moves with you, is just as important as any idea of style that a picture can transmit. That moving is when you become the clothes, and the clothes become you. Ralph took that idea into menswear and let guys be unafraid to move in their clothing.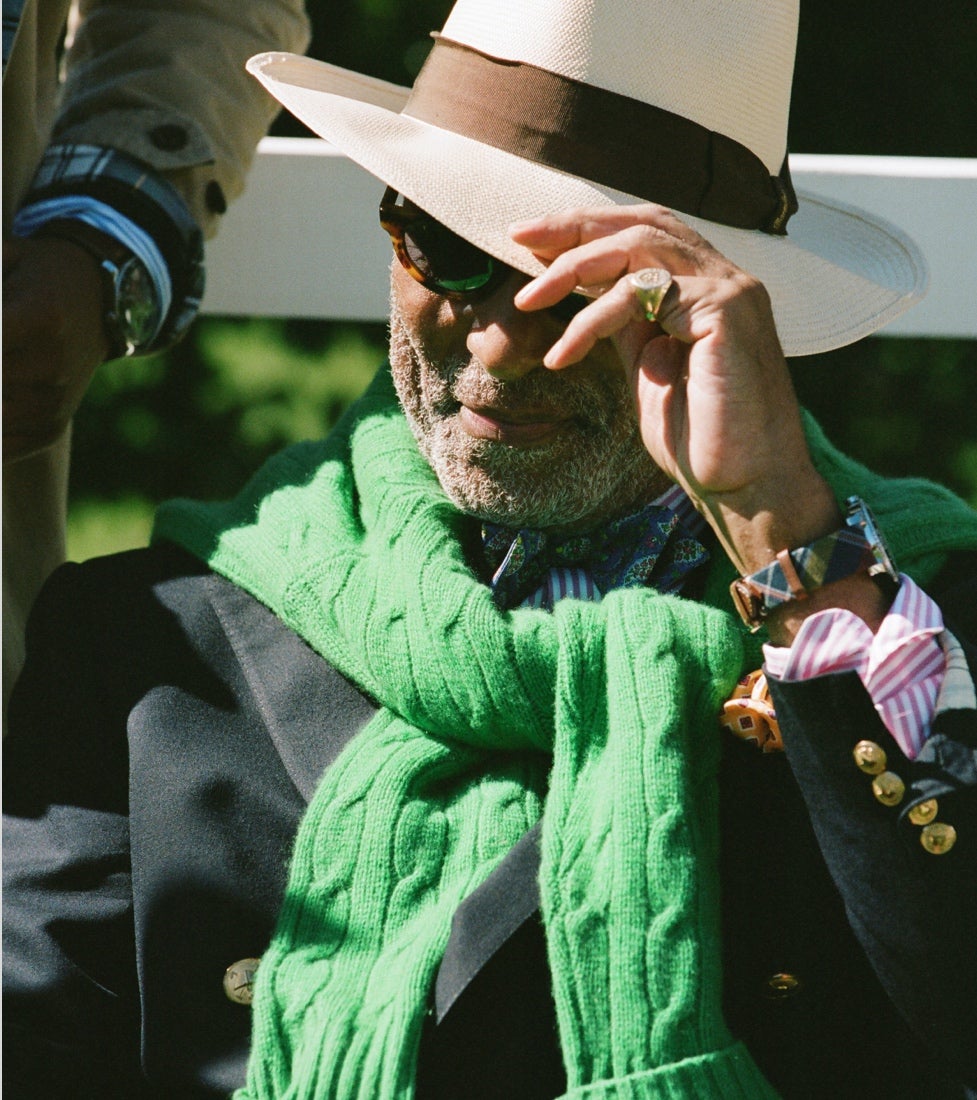 How did you first meet Ralph?
Some of my students at Scarsdale High School were children of one of Ralph's close employees. And when they were looking for a new model, he said, "Ralph, I've got the guy. And you don't even have to style him."
So I go in to meet Ralph Lauren! I couldn't imagine. I get to his office, and he walks over to me—I was wearing an Armani blue crepe blazer, a pair of old Weejuns tied up with tape and no socks, and jeans at the time—and Ralph touches the lapel of my blazer to feel the fabric. He thinks, he looks at me, and he says, "Who are you? How did you get to be you?" And I just couldn't tell you how much that meant to me. Until the next words that came out of his mouth. He said to me, "You're going to be my Cary Grant."
He was so welcoming, and so unpretentious. It was just so special. And from then on, working with Ralph gave me a cosigning, an endorsement of my way of being. It was very, very personal, that he could see the style within me.
And then came the Polo modeling? You were one of the fashion world's earliest prominent Black models—both for Ralph Lauren and on GQ covers and elsewhere. How did that start?
Ralph and I spoke, and then shortly after that, in 1990, we did a photo shoot for Polo. Then one day, someone runs up to me and says, "Dude! Have you seen the magazine section of the New York Times?!" There was no internet, so I had to go find a copy. And right there, on one full page it says, "Polo Ralph Lauren." And on the other page, there's me.
Ralph is just a genius. He couldn't have made me feel more comfortable or more special, and the images that came from that—I looked just like a photo I have of my grandfather, sitting for his portrait, in 1916. It was magical.
And now you're back in action. What was the photo shoot like for the Spring collection?
The shoot was like a slice of life. I didn't find anyone worried about how they looked, which is a strange thing to say on a photo shoot. But everyone just had such a natural style, and everyone looked and felt like they belonged there. And that's how I felt: like I belonged, like I was at home. That's why when you see those pictures, they look so natural—I didn't even get the chance to pose. I was just living. I felt at ease, and I felt honored.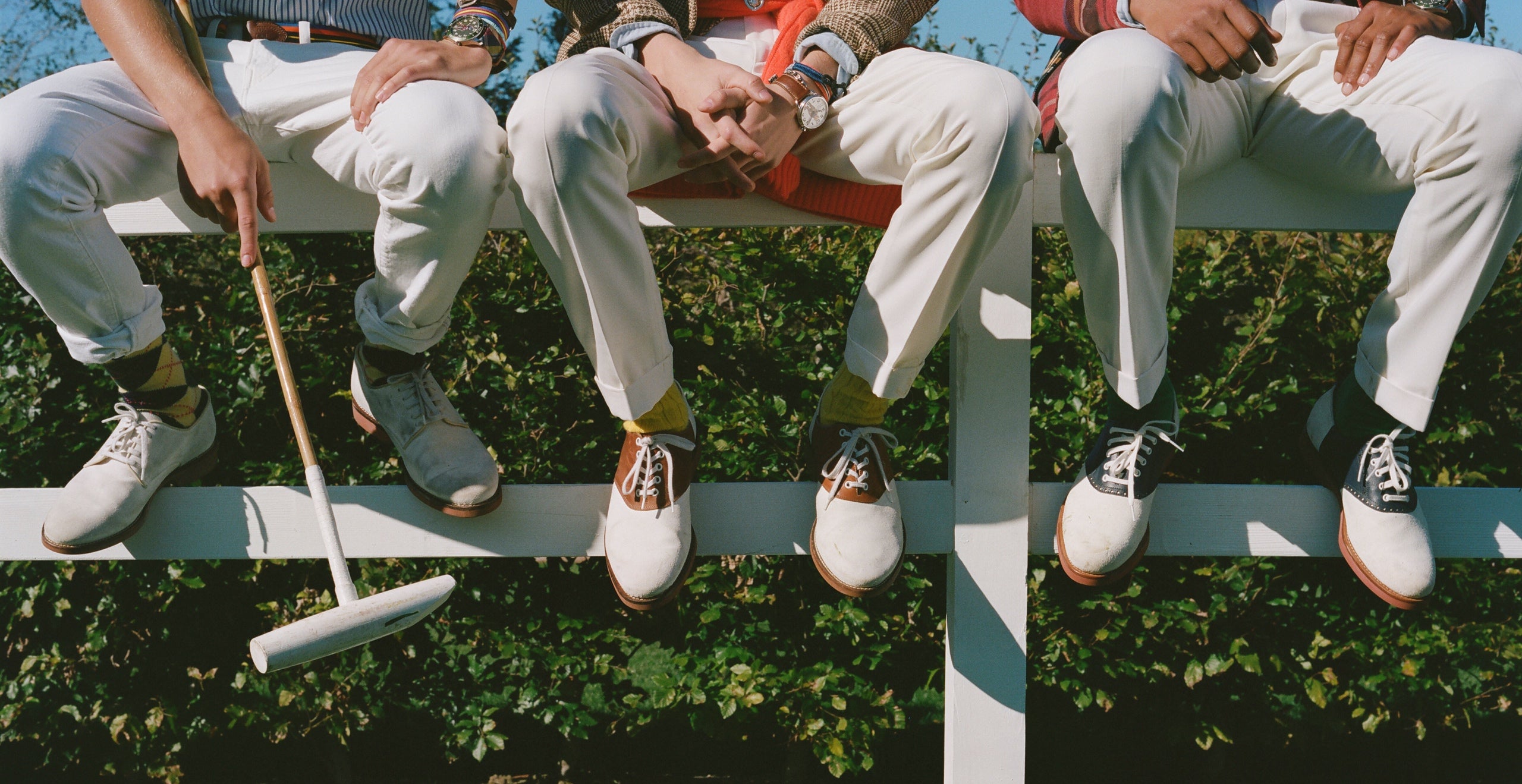 You also styled yourself for the shoot, for the most part, which is not a standard practice for a Polo shoot. But you practically have a bigger library of Ralph Lauren clothes than our styling team does!
I'm not a typical model size. But the team told me, "It's a Spring collection, it's classic, it's preppy," that kind of thing. And I went to my closet and laid out everything that I thought would be relevant, and the team said, "That's perfect. Bring it all."
I was able to read the story. If you put me in the right lane, I'm good. And there's probably no other model who has the clothes I do. Polo, Purple Label, you name it.
Tell me about that. What's your collection like? How does a typical outfit come together?
I have a three-bedroom place. And two of the bedrooms—plus five armoires and seven closets—are entirely full of Ralph Lauren clothes. You have to see it to believe it.
What I normally do is I wake up and walk out onto my terrace, and I breathe. I let my breath give me a hint of what kind of request I want to make of the day. Then I walk through, and I open the armoire doors—they're this beautiful British satin wood—and I close my eyes, and I run my hands up and down stacks of cashmere cable-knit sweaters. I must have every color of every cashmere sweater Ralph makes. You can't name one that I don't have.
I start with that cashmere sweater, and I tie it around my neck, and then I'll walk around the house for a while. Then a half hour later, I'll look at sport coats. Do I want to go with a tartan? A tweed? What am I going to do with this sweater? But here's the thing—I'm not sweating over it. I just let it all find me. Then I think, Do I want to wear a tie today? Do I want to wear a scarf? I have ... Well, I have a lot of scarves. Believe me.
And in all of that, what it really comes down to is that I care about the clothing because I have a standard to uphold. That's the only pressure of the process. It's not that I consider myself Ralph Lauren's appointed fashion ambassador. But in a way, I feel that I am. And I want to look that part, always. If I get hit by a bus on the walk to work, I want people to say, "Damn, let's take some photos of this cat before the ambulance comes because his outfit is incredible."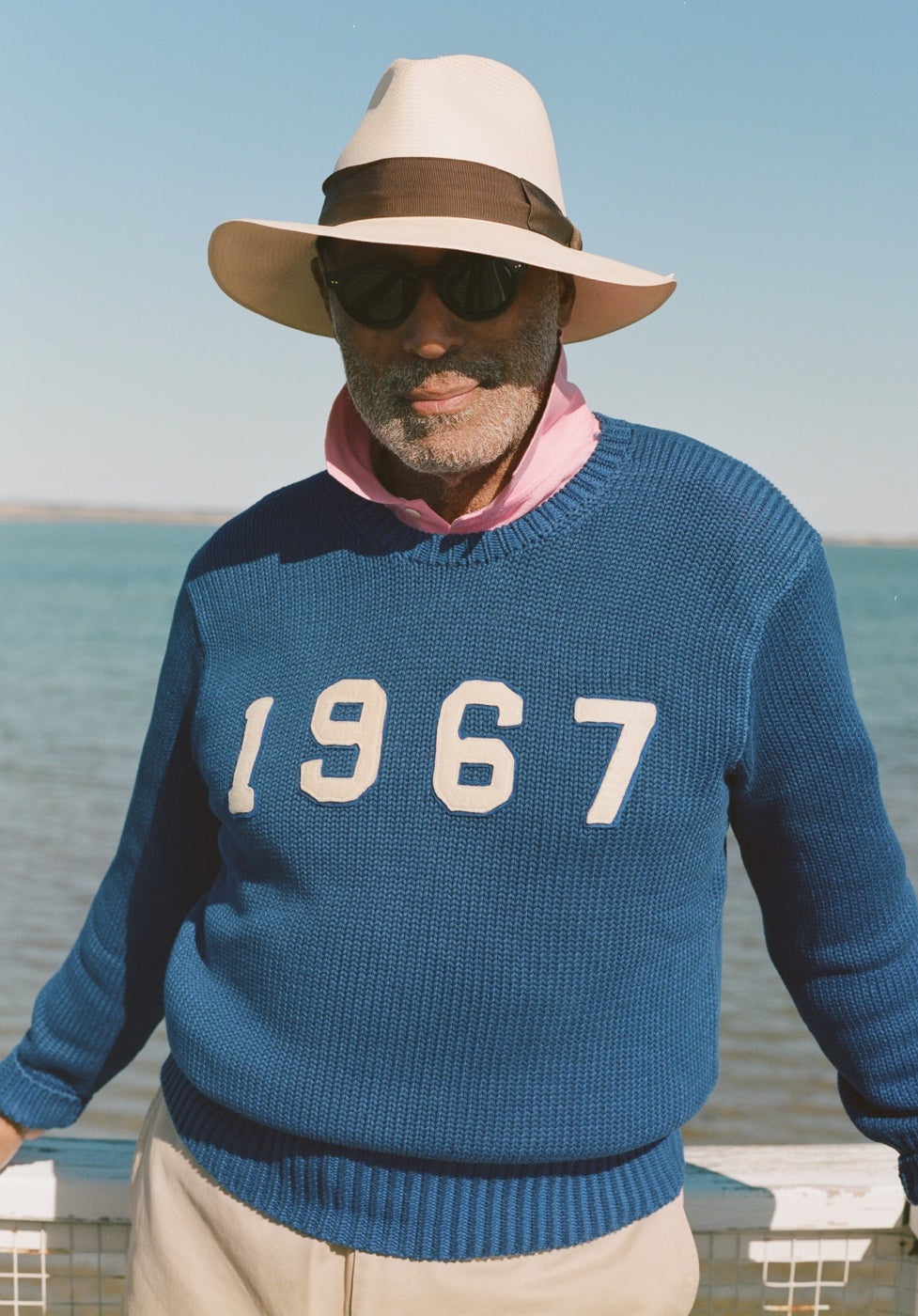 What first sparked that idea in you—of inherent style and presenting your best possible self to the world? Did you always have a passion for clothes in that way?
I have pictures of myself going through elementary school, and they look like Polo ads. I'm wearing little tweed blazers, rugby jerseys, everything. My grandparents, whom I spent a lot of time with growing up, dressed me in their style—a style that was, then, two generations in the past. We lived across Fenway Gardens in Boston, and there are photos of me dressed up and taking walks among the flowers with my grandmother. My grandfather is West Indian and grew up with the British influence there; I feel like I got a sense of British style from him.
So, I knew that I was always supposed to feel comfortable in clothing, and I was encouraged to play. There was never any strict "Don't do this, don't do that." I would come back at day's end sometimes, and my aunt would say, "Your clothes look too clean. Go back outside; you're not finished playing." And that's Ralph's message, in a way. You can stay out for as long as you want, and the clothing will change over the course of the day. You'll put this on, take that off, open up that button.
And so, when I eventually found Ralph Lauren clothes, it was like hand meeting glove. I said, "Oh, my God. This is it. I know exactly what this is about." And then, years later, he said to me, "Yeah, you do."
is the men's content editor for Ralph Lauren.
© Ralph Lauren Corporation