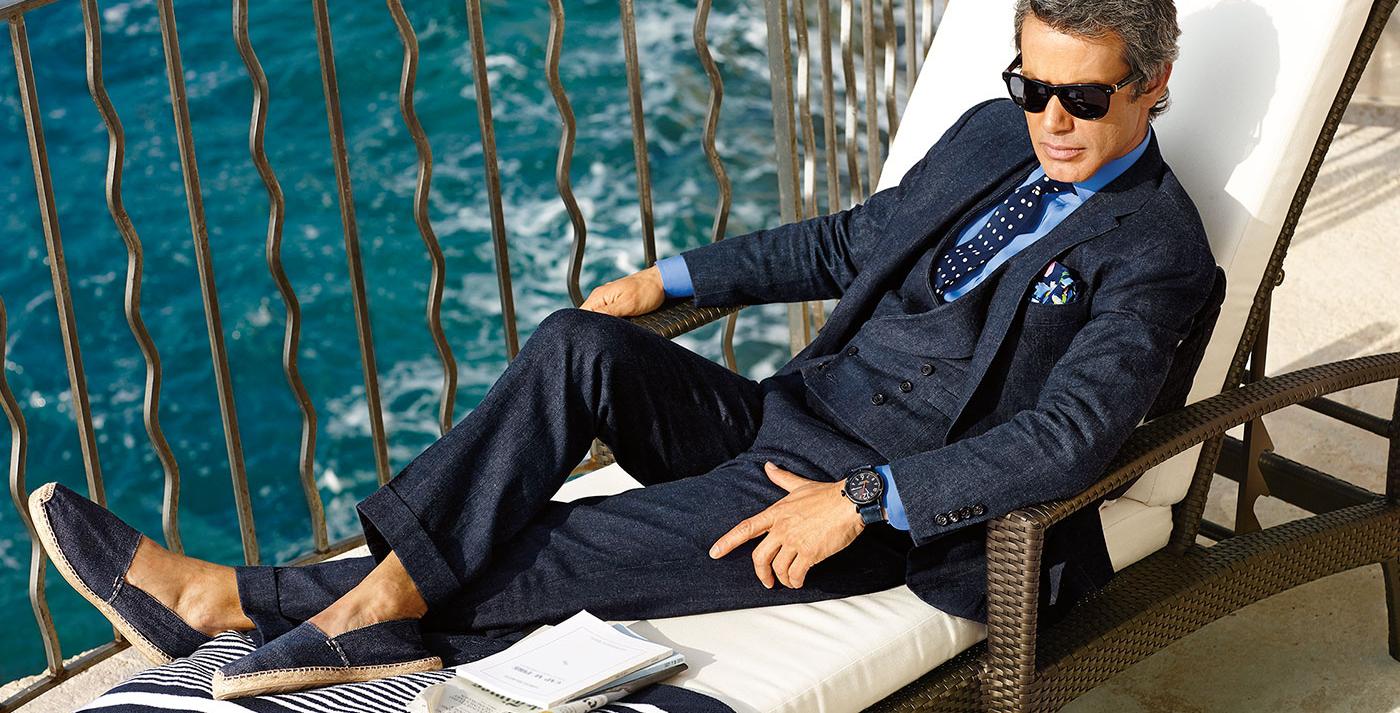 Style
Andrew Lauren's Riviera
Gorgeous beaches, charming villages and lavish, historichotels—there's no place on earth quite like the Côte D'Azur. Filmmaker, food lover and cultural omnivore Andrew Lauren gives us the ultimate insider's guide.
"I 'm sure this is true for so many people, but some of my most romantic ideas about the French Riviera came from watching Alfred Hitchcock's movie To Catch a Thief," Andrew Lauren says. Those indelible images of Cary Grant and Grace Kelly whipping around the pine-covered hillsides outside of Cannes in a classic Sunbeam Alpine, with the impossibly turquoise waters of the Mediterranean below, are second only to those of Brigitte Bardot romping through 1960s Saint-Tropez, or the Rolling Stones recording portions of their masterpiece Exile on Main Street at Villa Nellcôte in the early '70s, for inspiring travelers to head to the southeastern coast of France, otherwise called the Côte d'Azur. But Lauren can add to these his own memories as well, created over several family vacations at the Grand-Hôtel du Cap-Ferrat dating back to his childhood.

"What's so extraordinary about this area is that even if it's changed over the years, what always made it great remains," Lauren says. "It's still got glamour, French tradition and natural beauty." Here, a look at some of Lauren's favorites, both sentimental and otherwise.

ÎLE SAINT HONORAT, CANNES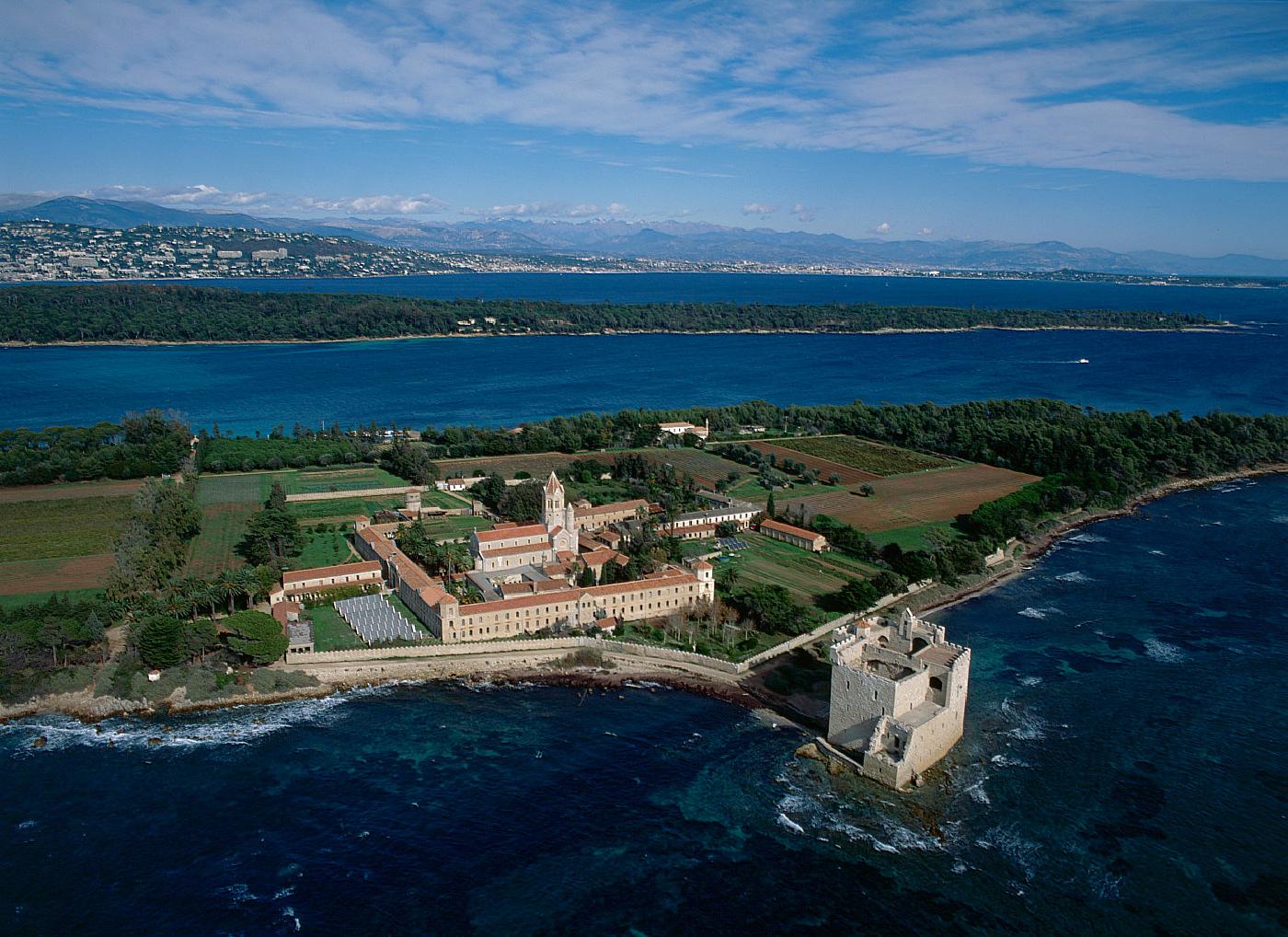 Just off the coast of Cannes are the rugged, forested Îles de Lérins, where no cars or bicycles are permitted. Île Saint Honorat, the smaller of the two islands, houses the Cistercian Abbaye de Lérins monastery, which makes excellent wine. "It's the perfect distance for a kayak," Lauren says, "but be careful because the water is cold." 
Learn More:
cannes-ilesdelerins.com
; 
abbayedelerins.com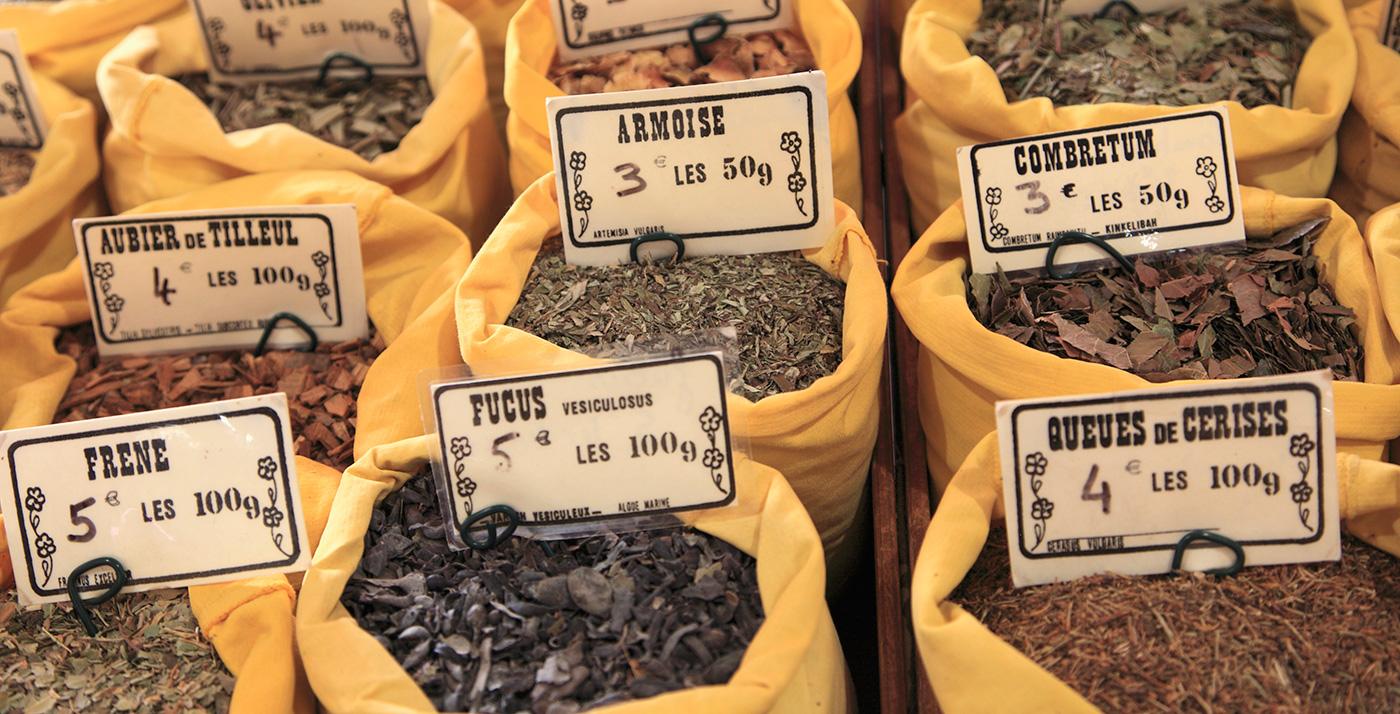 "I'm not a great cook myself, but I love food, and this market is both lively and really delicious," Lauren says. In addition to offering the finest fresh fruits, vegetables and cheeses, this covered market is ringed by small cafés and shops, including Cave Forville, a lively wine and oyster bar that serves chilled bivalves and bottles of local white from morning till night. 
Learn More:
 Marché Forville, 12 Rue Louis Blanc, 06400 Cannes, France; open Tuesday–Sunday, 7 a.m.–1 p.m.
Cave Forville, 5 Rue du Marché Forville, 06400 Cannes, France; open Tuesday–Saturday, 8 a.m.–10 p.m., and Sunday, 8 a.m.–4 p.m.
L'HÔTEL BELLES RIVES, JUAN-LES-PINS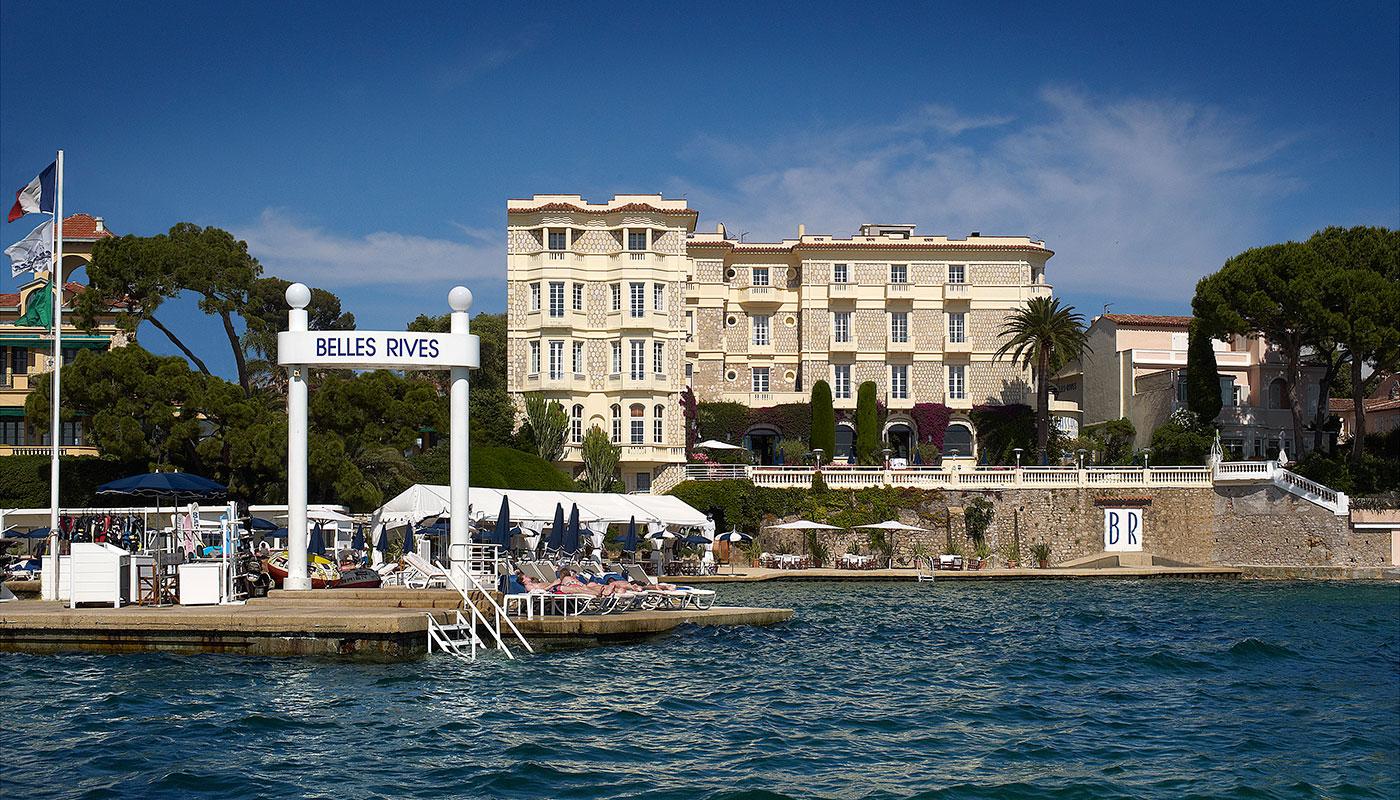 "This is a magical place," Lauren says. "F. Scott Fitzgerald stayed at the Belles Rives while writing Tender Is the Night—which was inspired by his encounters with the glamorous American expat couple Gerald and Sara Murphy—and the hotel continues to epitomize the Roaring Twenties with its Art Deco decor and genteel staff."
Learn More: bellesrives.com/en
CASINO DE MONTE-CARLO, MONACO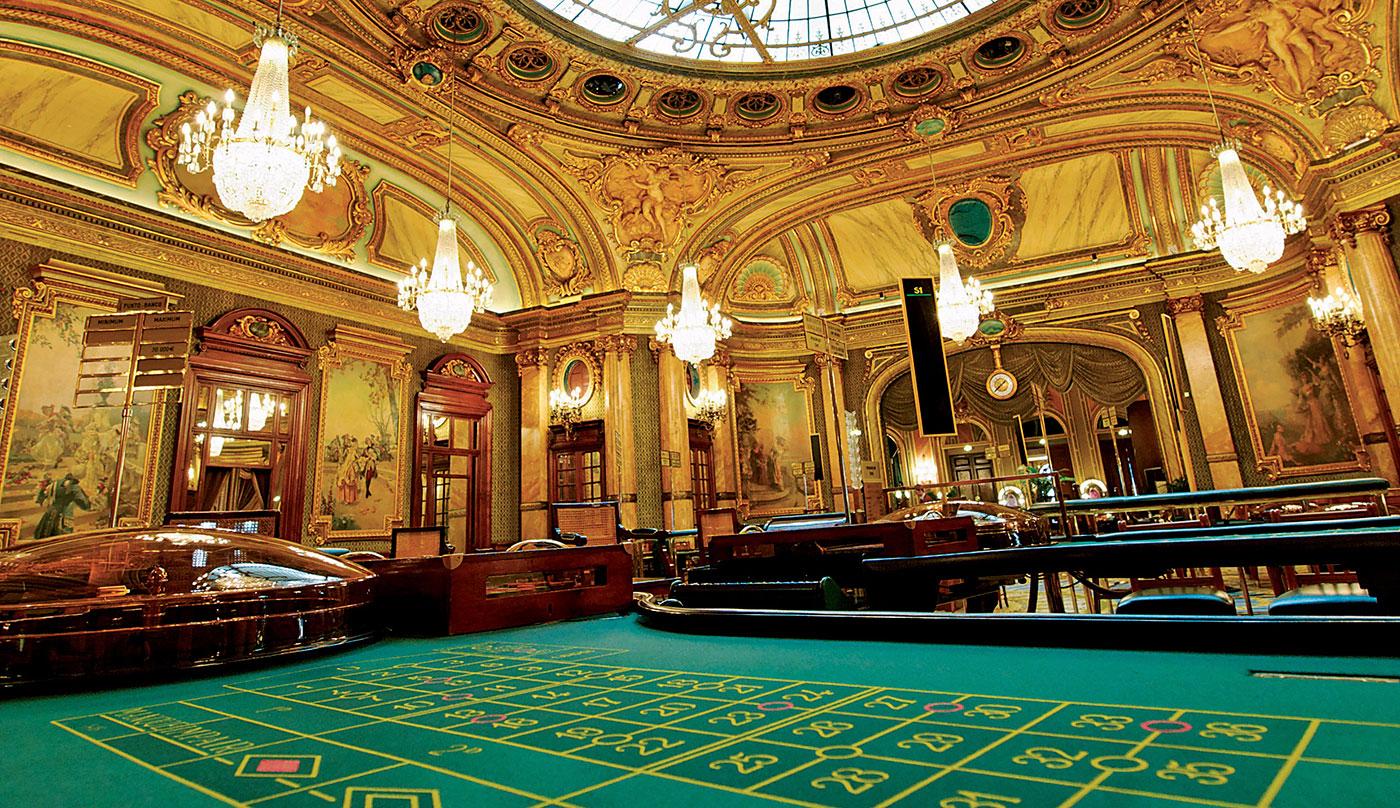 "Monaco, especially Monte-Carlo, is built up and crowded now, more like Hong Kong than the small European principality it was in the 19th century," Lauren says. "Still, the drive from Nice to Monaco is windy and wooded and beautiful. There's a lot of paraglider activity off the mountainside overlooking the sea, which makes it feel sort of James Bond. And speaking of Bond, the 150-year-old-plus casino, one of his famous stomping grounds in the books and movies, is still one of the most beautiful buildings in the region. It has that kind of wedding-cake style that was so prevalent among upscale resorts then."
Learn More:
casinomontecarlo.com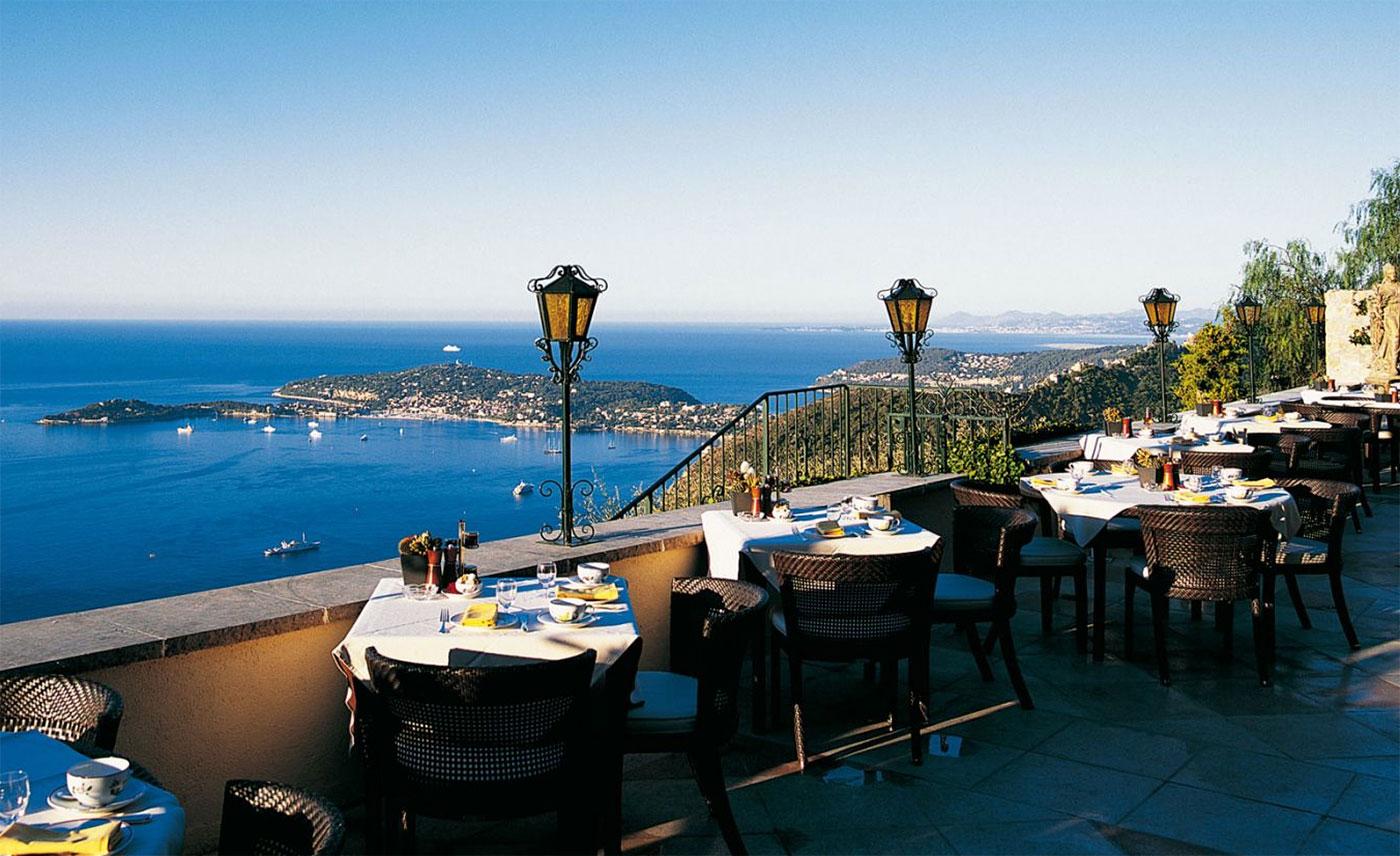 Though much of the Côte d'Azur has been built up since the latter half of the 20th century, there are still charming, historic villages like Eze. Built high up a steep hillside during the Middle Ages, its stone buildings and vertiginous views have made it a magnet for generations of visitors. "I remember having dinner with my family when I was a teenager at La Chèvre d'Or restaurant, which has been well-known since the 1950s for really refined food. It was truffle season, and the first time I ever tried them." Today the restaurant has two Michelin stars, under the direction of chef Ronan Kervarrec, who was a finalist in the prestigious Bocuse d'Or competition in 2012. 
Learn More:
chevredor.com
"For antiques and trinkets, vintage clothing and more everyday stuff like kids' games or books, the tiny flea market in the old town of Antibes is always fun to browse," Lauren says. 
Learn More:
 Place Jacques Audiberti, 06600 Antibes, France; open on Thursdays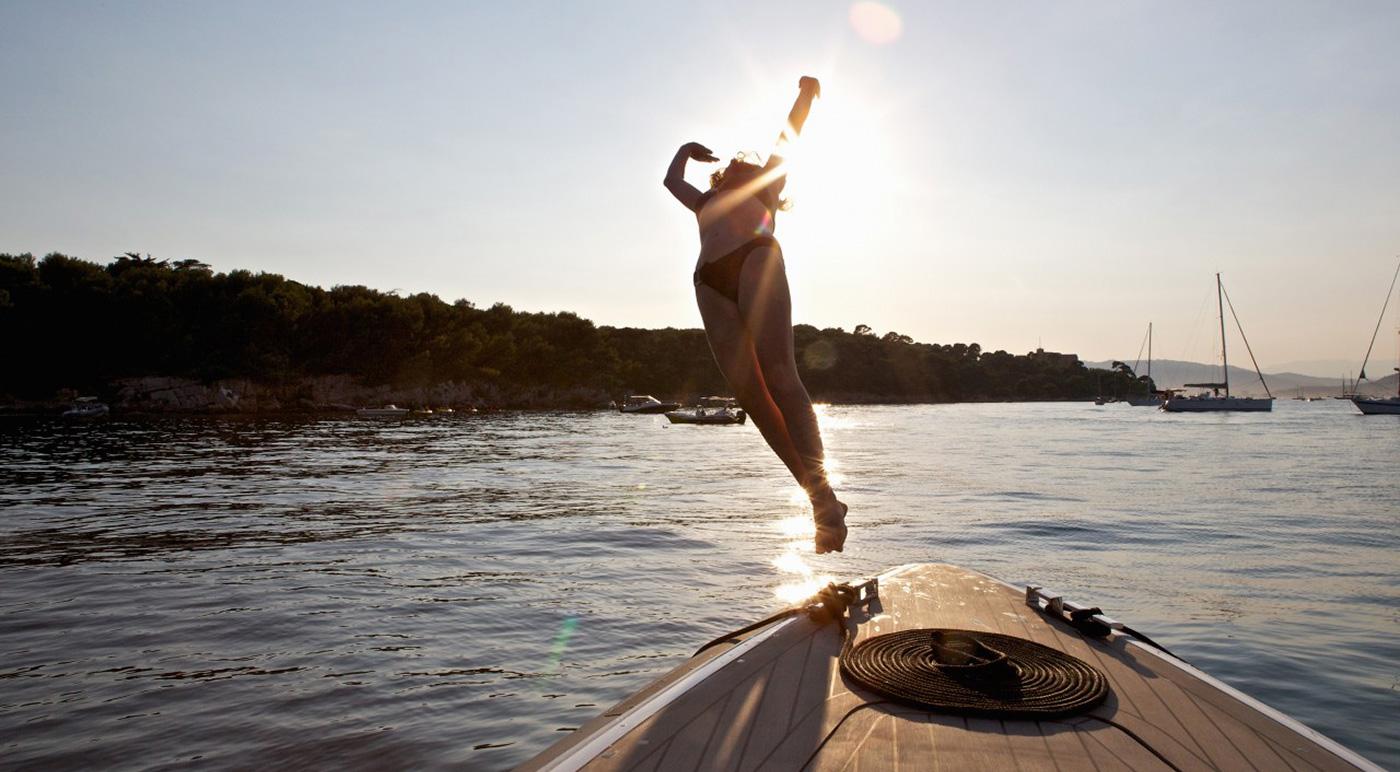 "Even if the cities and towns on the Côte d'Azur are fascinating, nothing beats being out on the open sea when that sea is the Mediterranean. The water is such a stunning deep shade of turquoise, it's easy to get a little mesmerized. But it can also be choppy, so unless you're a serious sailor, the best way to enjoy it is by renting a boat with a captain. I rented a beautiful, small black Riva once, and they let me take the wheel for a spell, which was lots of fun."
GRAND-HÔTEL DU CAP-FERRAT, SAINT-JEAN CAP-FERRAT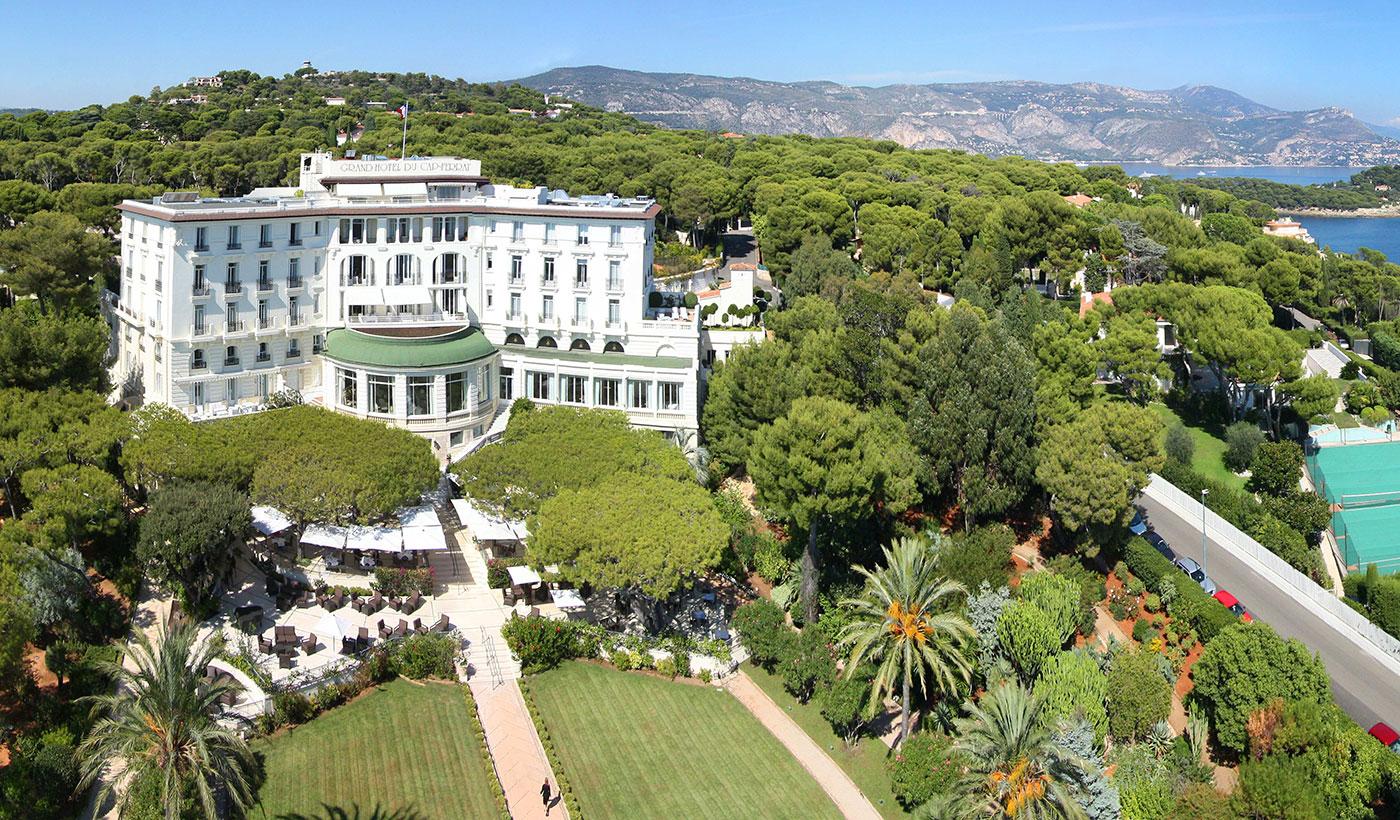 "My family has stayed here so many times over the years," Lauren says. "I remember one vacation when I was 13, when the hotel's incredible swim coach, Pierre Gruneberg, gave me some great pointers on my crawls, which had really left something to be desired. He's been at the hotel since 1951, teaching mostly the children of guests," including Charlie Chaplin, Somerset Maugham and Paul McCartney. 
Learn More:
grand-hotel-cap-ferrat.com
LA COLOMBE D'OR, SAINT-PAUL DE VENCE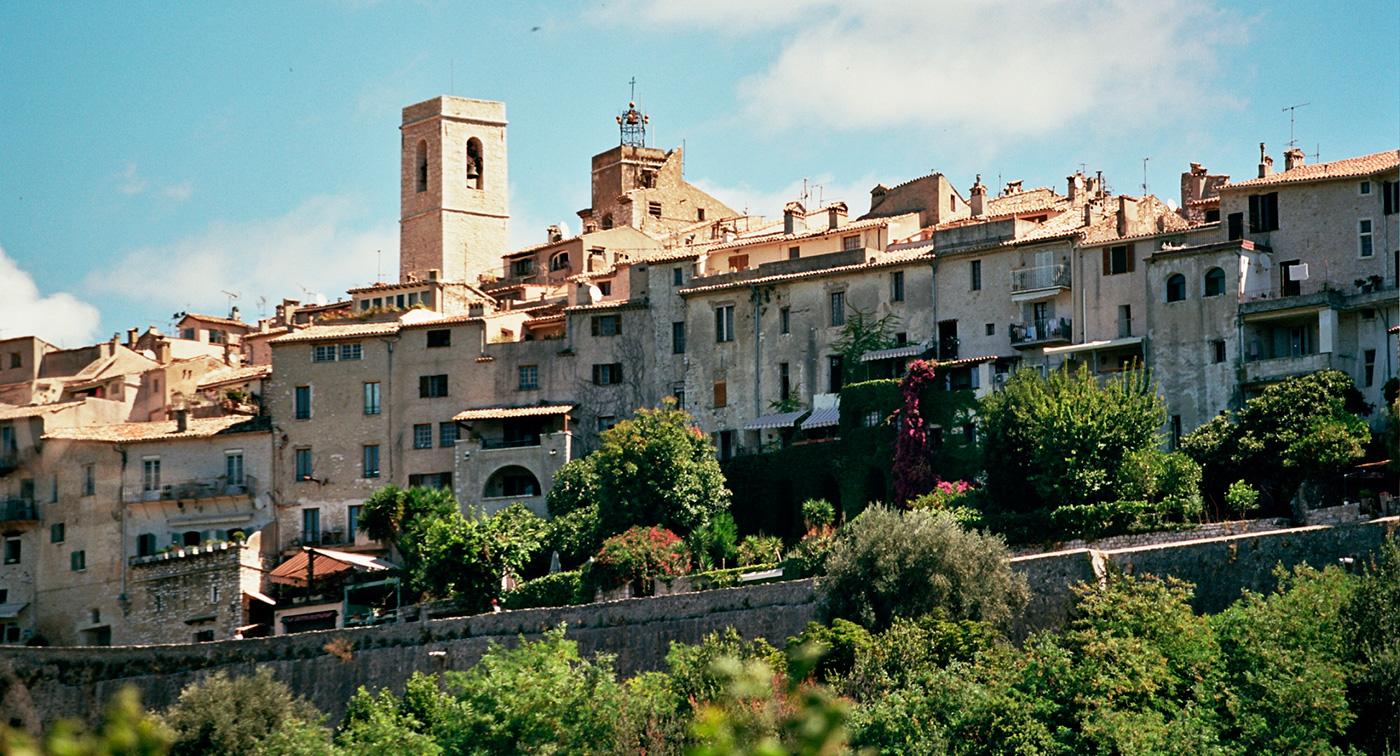 Saint-Paul de Vence, another charming, medieval stone town in the hills west of Nice, has attracted the creative class for nearly a century, from Matisse to Simone Signoret to the Rolling Stones. La Colombe d'Or is the village's most upscale address, with a poolside terrace and a restaurant that are filled with museum-quality modernist paintings and sculptures by Modigliani, Soutine, Léger, Calder, Braque and many others. "Going there for a drink surrounded by candlelight and stunning art is not to be missed," Lauren says.
Learn More:
la-colombe-dor.com
FONDATION MAEGHT, SAINT-PAUL DE VENCE
A ten-minute walk away from La Colombe d'Or is an even more spectacular experience of modern art. One of the few private art foundations in France, the Fondation Maeght has a rich selection of site-specific works, including a courtyard that was designed by Giacometti in collaboration with architect Josep Lluis Sert I López, a sculpture labyrinth by Joan Miró and mosaic murals by Marc Chagall. "When the weather is good, which it often is on the Côte d'Azur," Lauren says, "there is no better way to spend the afternoon."
Learn More:
fondation-maeght.com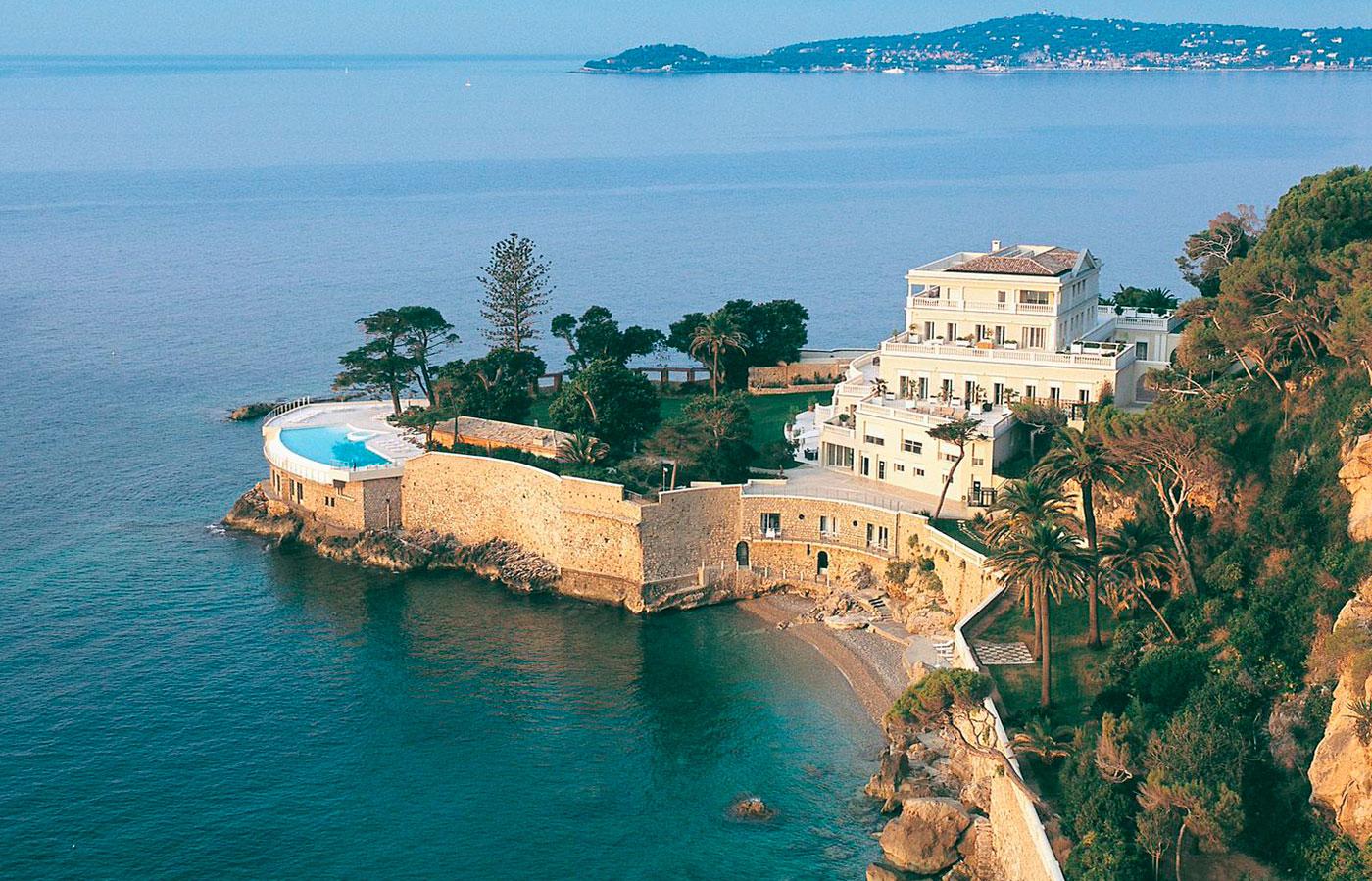 "This is such a beautiful, secluded hotel with an amazing history, right on the water," Lauren says. "I've stayed here during low season, when there have been few other guests, so I've had the chance to get to know the staff a bit. The chef of the restaurant, Patrick Raingeard, is highly talented and also a really warm and friendly guy. He doesn't speak much English, but he came out to say hello one night and let me know that practically his whole wardrobe is Ralph Lauren. So on top of everything else, he also has great taste." 
Learn More: capestel.com
© Corbis. All Rights Reserved.
Wendy Connett
CAP CREA