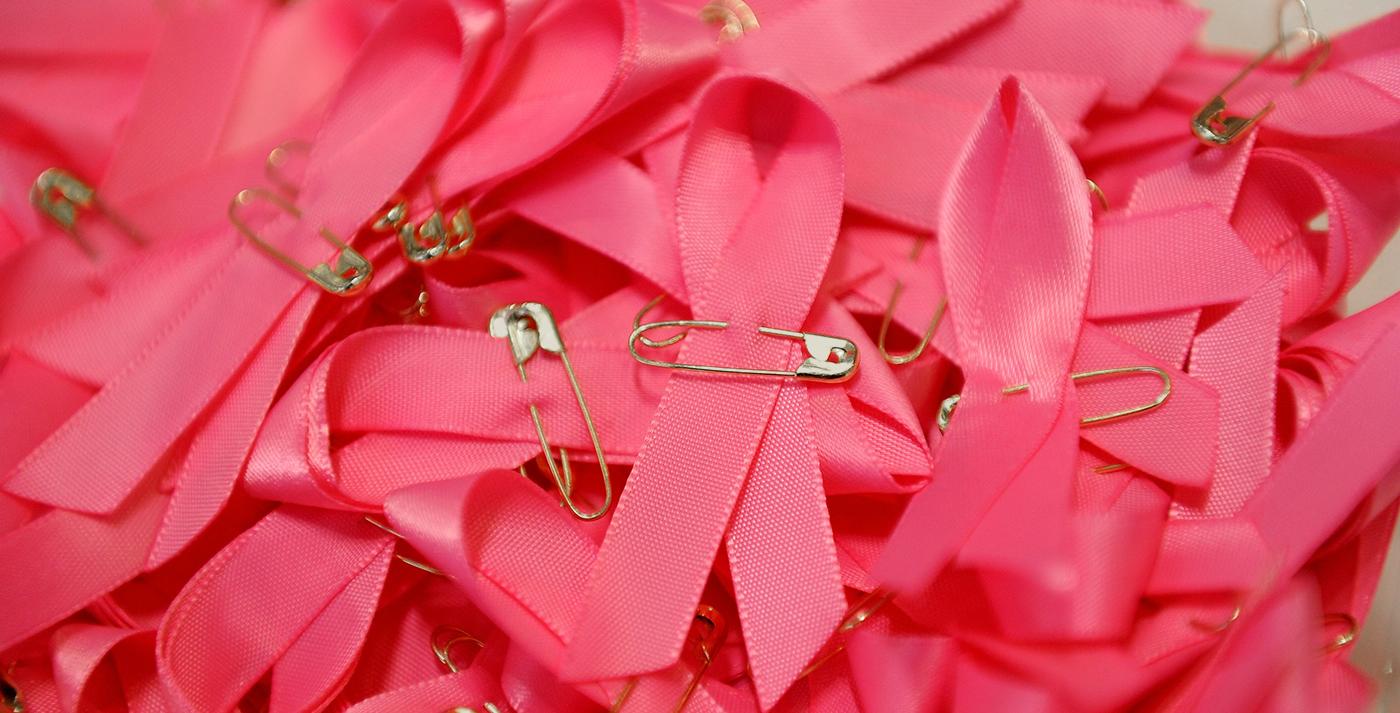 Culture
Leading the Fight
Breast Cancer Research Foundation president Myra J. Biblowit on what fuels her passion and what's next in the battle against cancer
This October, a team of scientists, researchers and other experts will descend upon New York City. This is the brain trust leading the fight against breast cancer—roughly 240 investigators who are funded in part or in total by the Breast Cancer Research Foundation. They will be in town for the foundation's annual symposium, which coincides with Breast Cancer Awareness Month, not to mention Ralph Lauren's Pink Pony Month.
They will talk shop, exchange ideas and forge new partnerships, as they have since the first such symposium in 1993, when the foundation was established. They will do so with the support of Ralph Lauren, who was honored with BCRF's first-ever Humanitarian Award in 1998. Leading the charge? Myra J. Biblowit, who has been BCRF's president since 2001 and was a close friend of Evelyn Lauder, who founded the organization. We sat down with Biblowit to discuss the foundation, the state of the fight and what drives her commitment to, as Lauder memorably put it, putting cancer out of business.
Tell us about the mission of BCRF and how it differentiates itself.
We are the largest private funders of breast cancer research in the world this year. We were founded by Evelyn Lauder—the wife of Leonard Lauder, who is the son of Estée—who understood marketing to women and understood that the line between beauty and health was a straight line.
When Evelyn joined the board at Memorial Sloan-Kettering, she became well versed in how quickly research was advancing and felt that what stood between that day and a cure is funding, pure and simple. So she looked around the country and she saw no other entity with a singular, laser-sharp focus on research.
And you've been a part of BCRF since the start?
I recruited the first executive director of the foundation, and then I came to run it in 2001. I worked side by side with Evelyn until she passed away in 2011. And it's the greatest thing I have ever done. I will tell you at this point it's part of my DNA; it's who I am.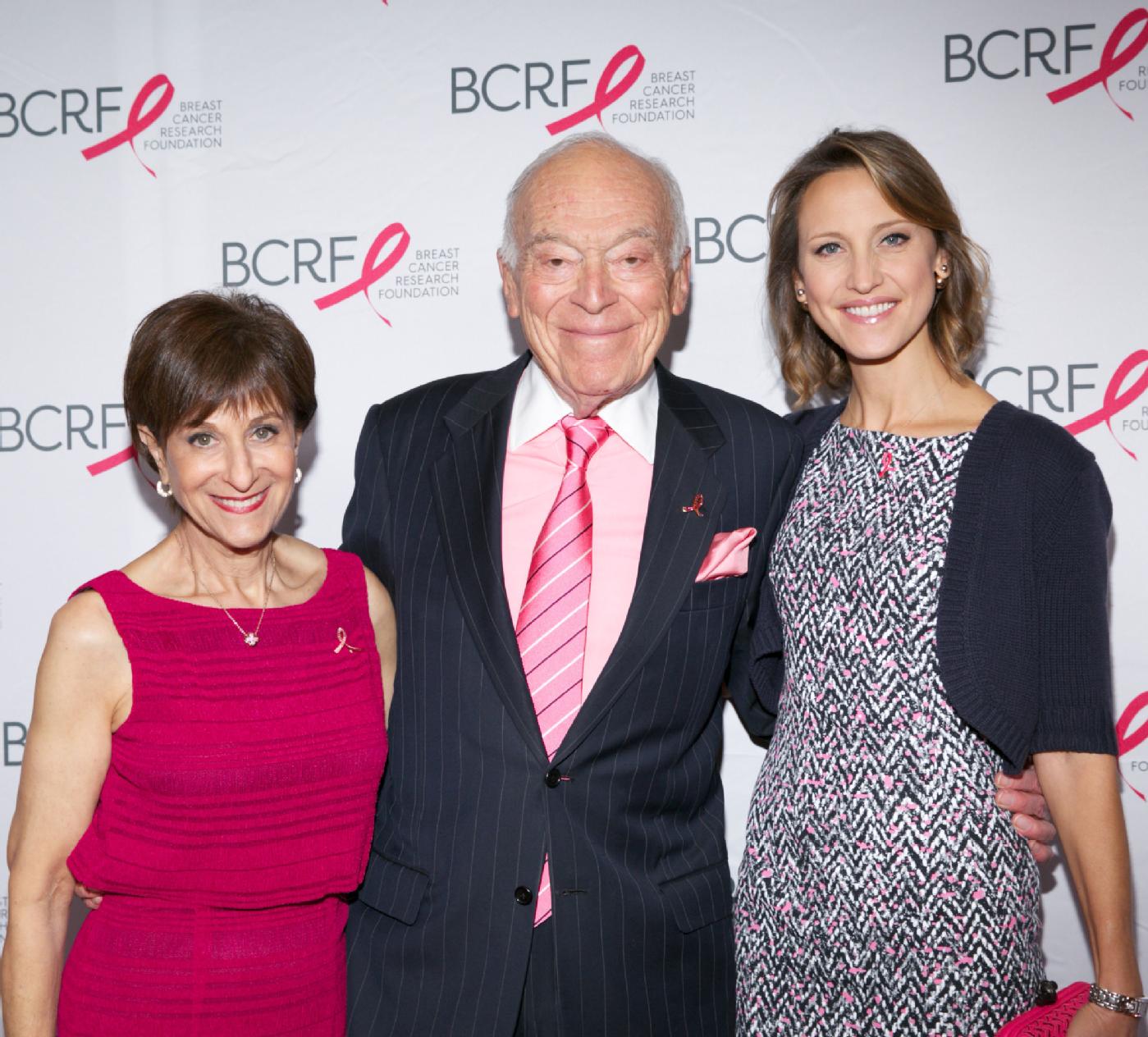 What drove Evelyn's personal passion to fight breast cancer?
What really motivated her was her understanding of the opportunity to take research and accelerate progress with private dollars. She understood that there was a dearth of federal funding, so there was an opportunity for the private sector to step in and move the needle forward.
What have been some of the foundation's greatest successes?
We have been involved in virtually every significant advance in breast cancer prevention, treatment, diagnosis and survivorship. This year we are funding 240 investigators around the world. In the [fiscal] year just ended, we gave away $58.6 million, which is a staggering number.
Absolutely. And you have a sterling record from ratings agencies.
We are the only, only, only—read my lips—breast cancer organization in the country with an A+ from Charity Watch, together with the top four-star rating from Charity Navigator. We continue to give away at least 91 cents of every dollar spent on breast cancer research. Nobody else can boast the efficiency.
So what's on the road map for the foundation?
Everything you could imagine, from new therapies to basic research to development of vaccines to immunology—[meaning] how do you harness the immune system? Increasingly we want to be the thought leader informing the public of the advances and the opportunities to change the future.
What drives your personal commitment to the fight?
My sister-in-law passed away from breast cancer about 25 years ago. And there's no question [that] if she were alive today she would have every opportunity to live out her life fully and enjoy her grandchildren. She was in that window of time in which the prevailing wisdom was that if the tumor was under a certain size then you didn't need anything. Had she had the benefit of follow-up chemotherapy—she had a very early stage—she would've been here. She passed away at age 48.
So much has changed in fighting cancer in just the past 15 years. What have been the biggest breakthroughs?
Personalized targeted therapy. You know, it used to be that if a woman was diagnosed, she was given the same prescription as every other woman and got on a conveyor belt [of treatment]. And if 10 people were given the same protocol, at the end of the day four got better and six just suffered from the toxicity of the treatment. We now know that the treatment was only appropriate to the tumor type in four of those women. So today ideally what happens is there's an analysis of the type of breast cancer, of the tumor type. And then the doctor can determine the right treatment, offering a far greater likelihood of amelioration of the disease and less toxicity.
What else is on the horizon?
The biggest question in cancer today is, How do we prevent metastasis? Metastasis, for which there is no curative treatment, is when cancer cells travel from one part of the body to another. The Evelyn H. Lauder Founder's Fund is dedicated exclusively to answering this question. Finding the answer would unlock the cure, not just for breast cancer, but for all cancers.

Ralph Lauren Corporation is pleased to announce that this fall, it will be making a $100,000 donation to the Breast Cancer Research Foundation.
Learn more about the Breast Cancer Research Foundation.
Paul L. Underwood is the former executive editor of Ralph Lauren Digital. He lives in Austin with his wife and daughter.
© Julie Skarratt 2014
PHOTOGRAPH BY JASON KEMPIN; COURTESY OF GETTY IMAGES
PHOTOGRAPH BY JULIE SKARRATT