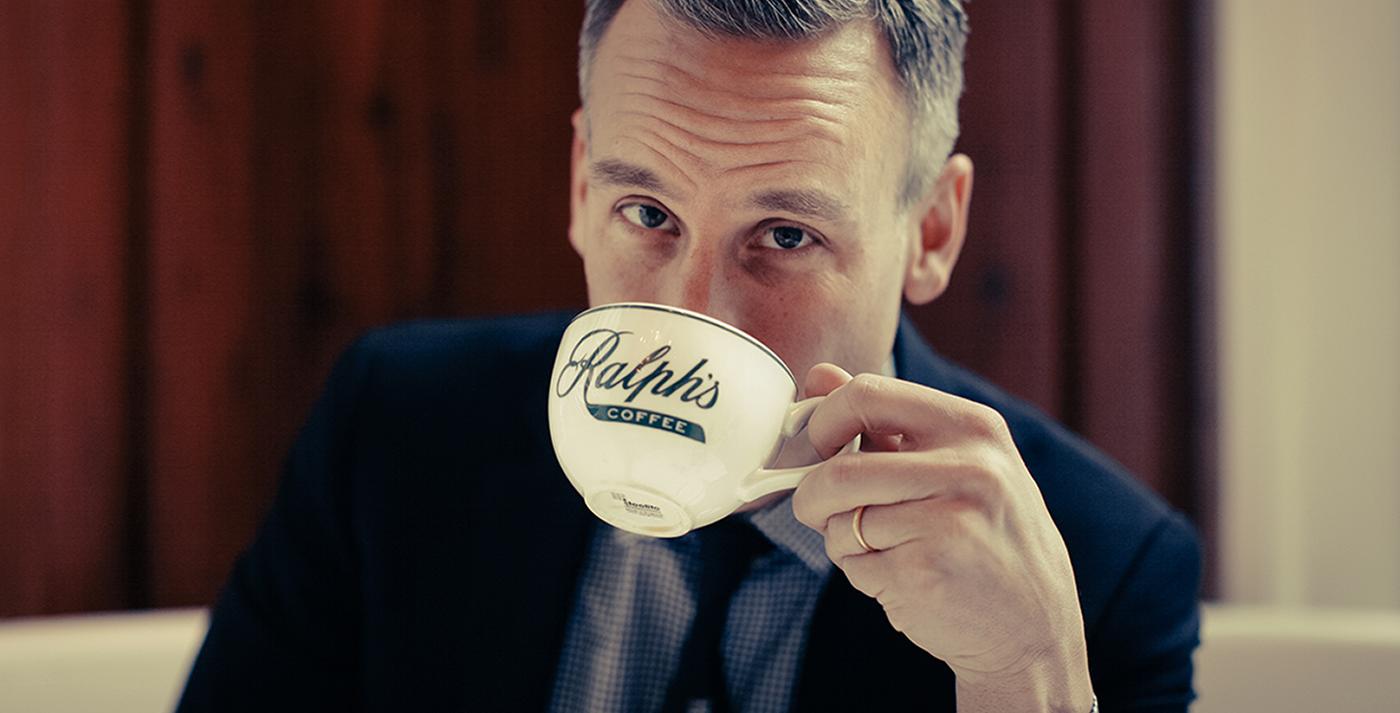 Culture
Coffee @ Ralph's: Adam Rapoport
The editor in chief of Bon Appétit on playing host, the perfect cup of coffee and the one food he just won't eat
Since taking over as editor of Bon Appétit in 2010, Adam Rapoport has remade and modernized the venerable food title, effortlessly mashing up haute cuisine and everyday eats, and advocating a real and relatable definition of luxury—one based not on pretense or exclusivity but on the pleasures of sharing a great meal, and perhaps a beverage or two, with friends and family.
"With Bon Appétit, we try to make a magazine that's accessible and fun," Rapoport says. "Cooking can be intimidating to the average person, so we try to walk people through it, make them feel relaxed. Like a great piece of clothing, a great meal should make you feel better."
That's a vision of the good life that we can relate to, and it made the always-engaging Mr. Rapoport the perfect inaugural guest for Coffee at Ralph's, our new series in which we sit down for a chat and a cup of joe with those shaping the cultural conversation today.
Click to watch the video below for Adam's take on cooking, career and—of course—coffee, and don't forget to follow @RalphsCoffee on Twitter.