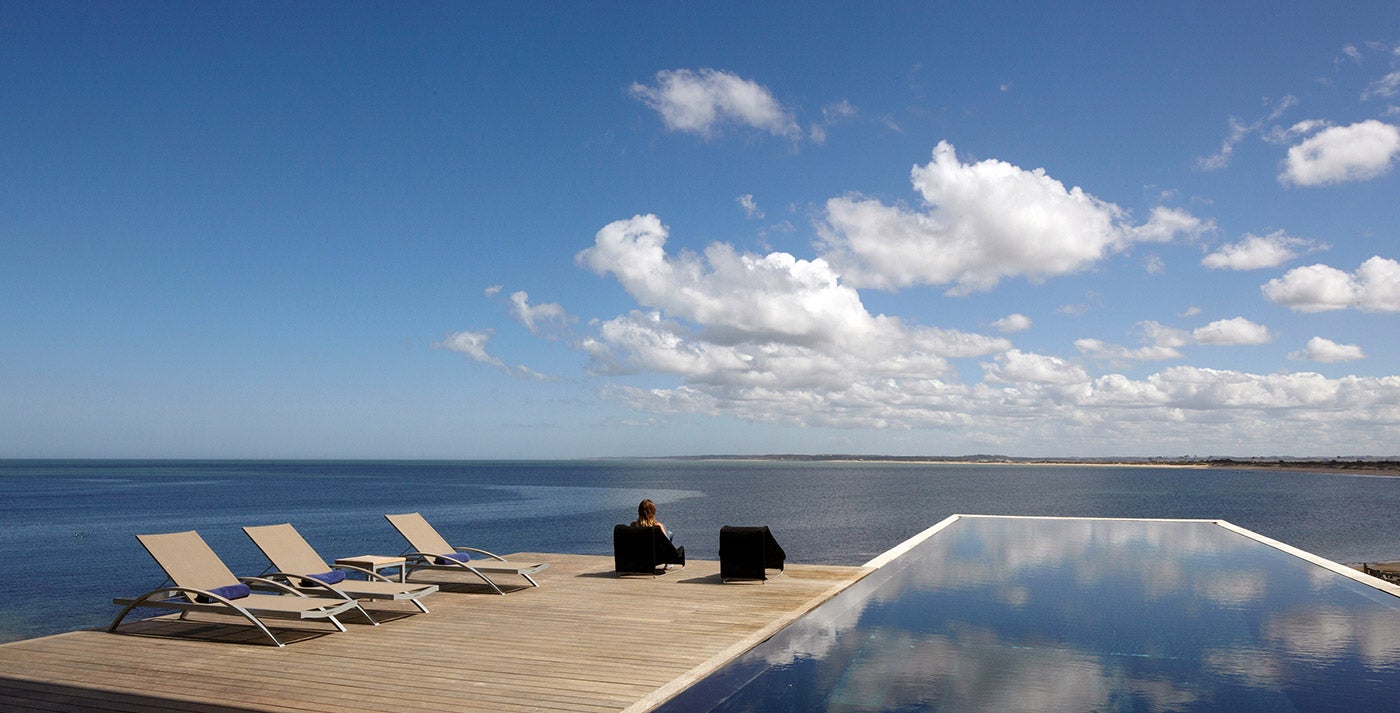 Travel
Crowd Control
Five warm-weather destinations where the water is pristine, the sun is copious, and the vibe is still under the radar
There's more to a great warm-weather getaway than abundant sun and sand (though those are certainly nice). If you ask us, a great vacation is also defined by the chance to discover new places to explore and unwind—ideally destinations that haven't yet been discovered by throngs of others with the same goal.... With that in mind, here are five of our favorite just-under-the-radar-enough places to go right now, from a surfer's mecca in Mexico to the unspoiled beaches of Uruguay.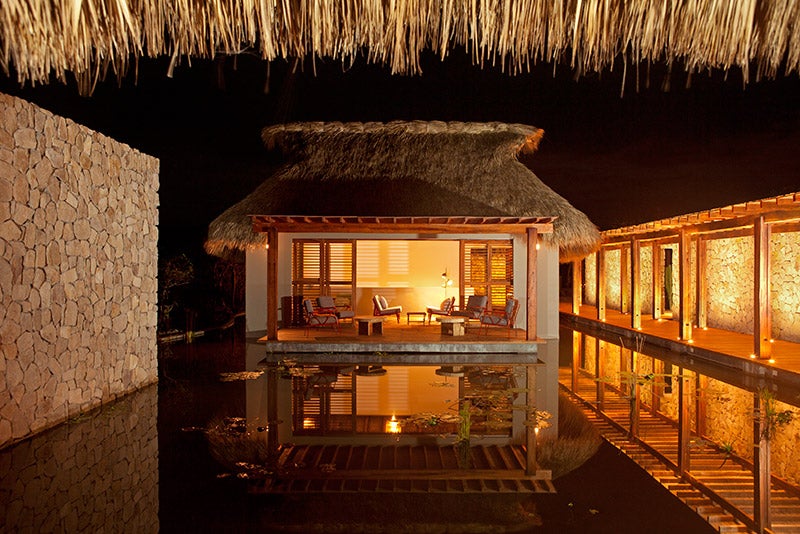 Just about an hour and a half by plane from Mexico City, the secret allure of Oaxaca's Puerto Escondido (which translates to "Hidden Port") beckons to hip bohemians and seasoned surfers looking for a locals-only vibe and world-class waves. The rustic-chic Hotel Escondido, nestled between white sandy beaches and cactus fields, features 16 thatched-roof bungalows and private pools—the perfect place to drop your bags before heading to El Mercado Benito Juarez, where freshly made juices flow. Those in search of waves should paddle out at Playa Zicatela, to what's called "the Mexican pipeline." Pro surfers the world over flock here for waves that can top out at 30 feet. After all that exercise, keep things simple with a cool cerveza and fresh fish tacos at the low-key Black Velvet Fish Taco & Beer, owned by French rocker Lihi Peretz. If you'd rather catch your own dinner, test your angling skills at Playa Principal. Chartered boats will take you out to hook dorado and sailfish, which some beachside restaurants can prepare fresh off the line. Wake up, and repeat.
Hotel Escondido, Carretera Federal Salina Cruz - Santiago Pinotepa Nacional KM 113, 71983, Puerto Escondido, Oaxaca, Mexico, +52 954 582 2224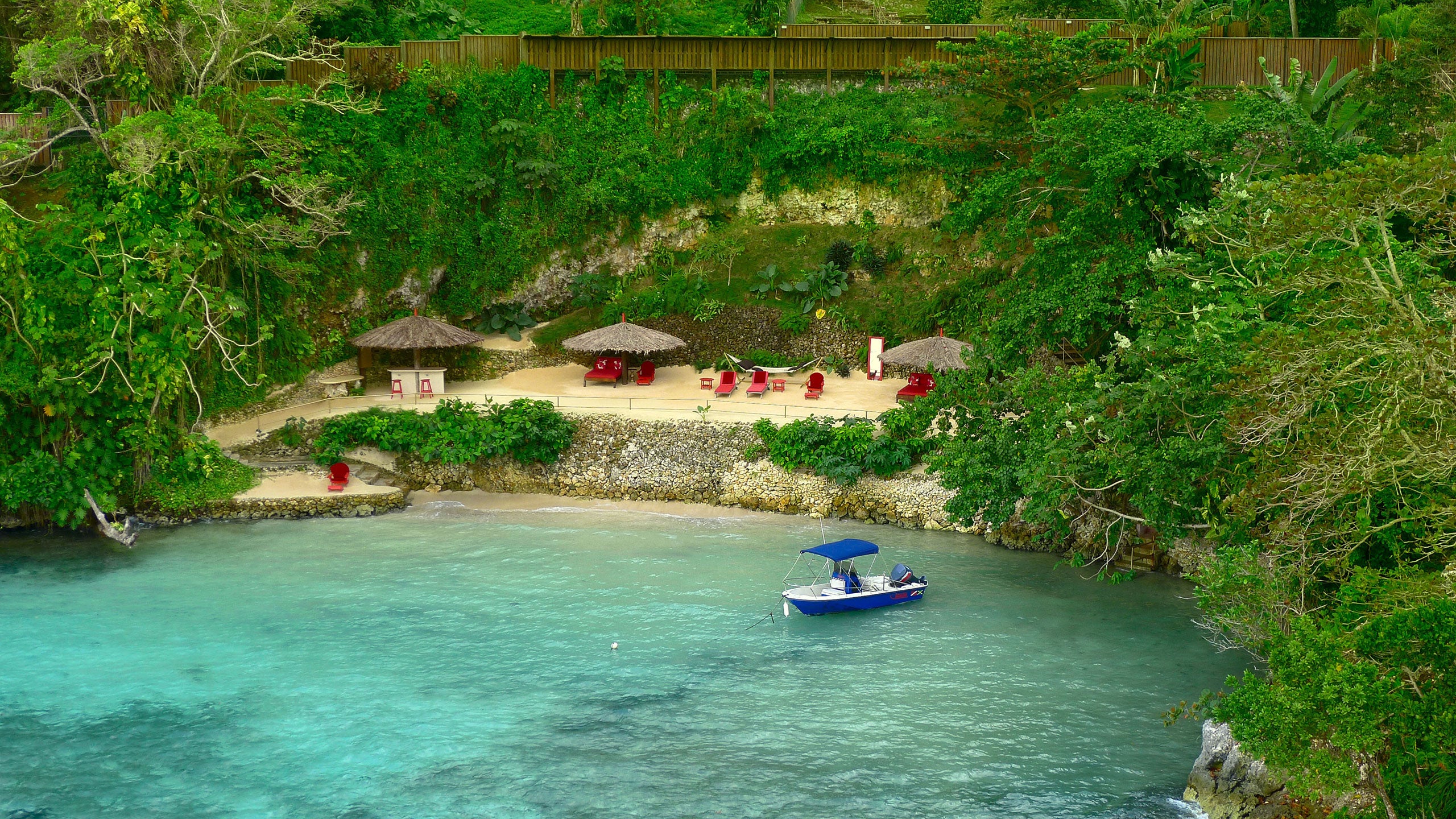 Back in the 1950s, Hollywood royalty like Grace Kelly, Elizabeth Taylor, and Errol Flynn favored the lush Jamaican coast of Port Antonio. More than half a century later, the draw is as strong as ever—white sandy beaches and turquoise waters feel worlds removed from the mega-resorts and all-inclusives of Montego Bay. At the secluded Geejam Hotel, you might cross paths with stars of the musical variety (Grace Jones and Bjork have both laid tracks at the on-site recording studio), but remember to get out and explore. A quick swim in Frenchman's Cove calls for a restorative sip afterwards, and the rum punch on the upper-terrace pool bar of the Jamaica Palace Hotel provides the perfect nostalgic setting. At the nearby Boston Jerk Center, you can take your pick from seven different food stalls, where organic meats are blazed fireside with crushed green plantains. Those who prefer their meal with a reggae beat should try roadside outfit Woody's Low Bridge Place, a bright turquoise shack hawking authentic vegetarian patties (made with fresh leafy callaloo) and crisp fries. Homemade ginger beer and ice-cold Red Stripe reigns supreme here, best enjoyed to a soundtrack of Bob Marley hits.
Geejam Hotel, San San, Port Antonio, Jamaica, 876-993-7000


For wild year-round surf and dense rainforest, Costa Rica's Santa Teresa is tough to beat. Just ask Tom Brady and Gisele Bündchen, who love the area so much they're now homeowners. Embrace the greenery and make reservations at the luxe, private Florblanca, which hugs the ocean and a palm-heavy jungle thicket—at the property's oceanfront Surf House, you can rise at dawn and paddle outside the front door. Just a short drive away and perched on a hill, the Brisas del Mar restaurant affords spectacular views, and its chalkboard menu lists a rotating menu of fresh-caught fish using Italian and Caribbean preparations. Down on the beach, the lounge Rocamar serves classic Costa Rican dishes, and Habanero offers up fish nachos, ceviche, and potent margaritas. Wherever you eat, be sure to leave time for some late-night stargazing before turning in.
Florblanca Resort, 4 km North of Frank's Place, Santa Teresa de Cóbano, Puntarenas, Costa Rica, +506 2640 0232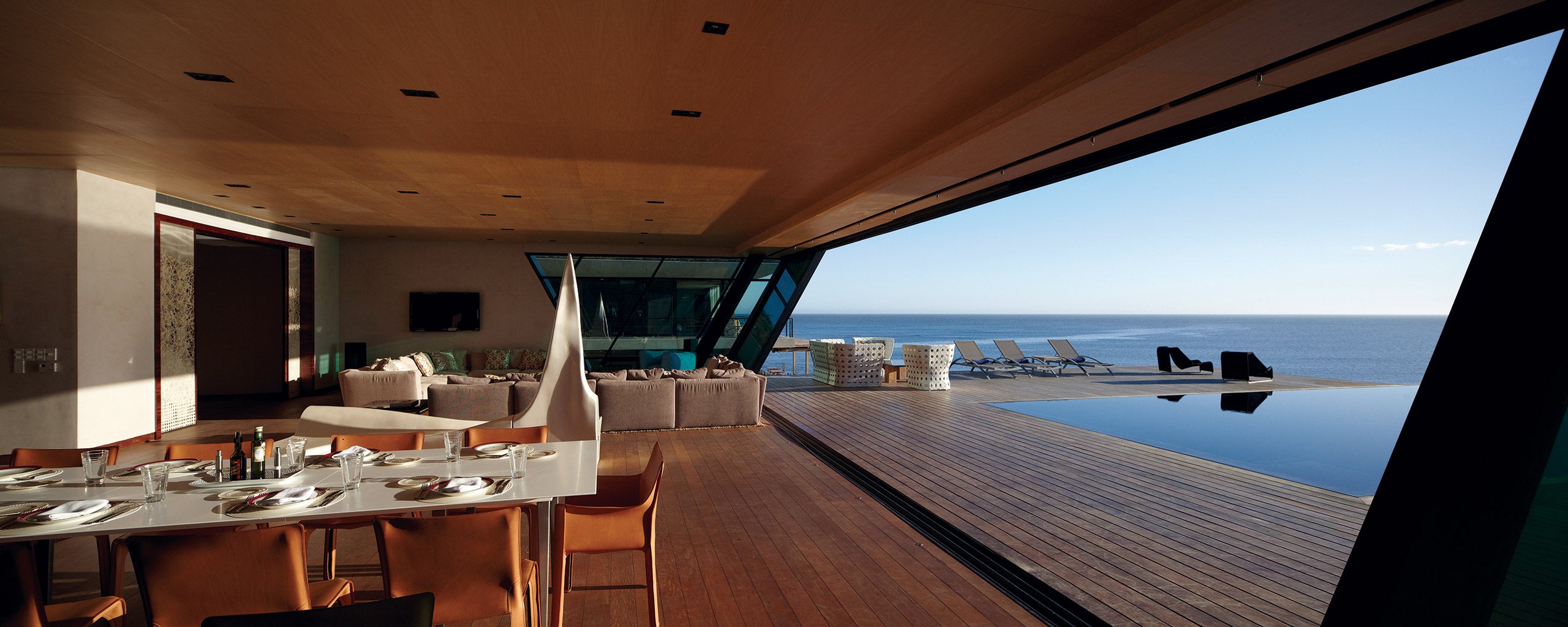 Twelve miles northeast of the jet-set scene of Uruguay's Punta del Este lies José Ignacio, an understated fishing village dotted with midcentury homes and wild sandy beaches. One of the town's premier hotels, Playa Vik, is the perfect choice for guests who prize a modern aesthetic—designed in collaboration with top architect Carlos Ott, it has floor-to-ceiling windows with proper ocean views, and houses a collection of art from the likes of James Turrell and Zaha Hadid. For one-of-a-kind souvenirs, Santas Negras has been known to stock locally made rawhide tables and hand-knit sweaters, and seaside bungalow–style La Huella (a favorite of world-renowned chef Alice Waters) provides local flavor in the form of fresh seafood like grilled octopus and pitchers of the fruity wine punch clerico. Off a dirt road, the Japanese-Uruguayan supper spot Namm offers more eclectic fare—choose from fresh-caught sashimi, grilled meats, or a variety of pasta dishes. The party continues at Marismo, a restaurant and nightlife spot surrounded by pine trees, lit by bonfires, and buzzing with live music and DJ sets.
Playa Vik, Los Cisnes Street, Playa Mansa José Ignacio, Maldonado, Uruguay, +598 94 605 212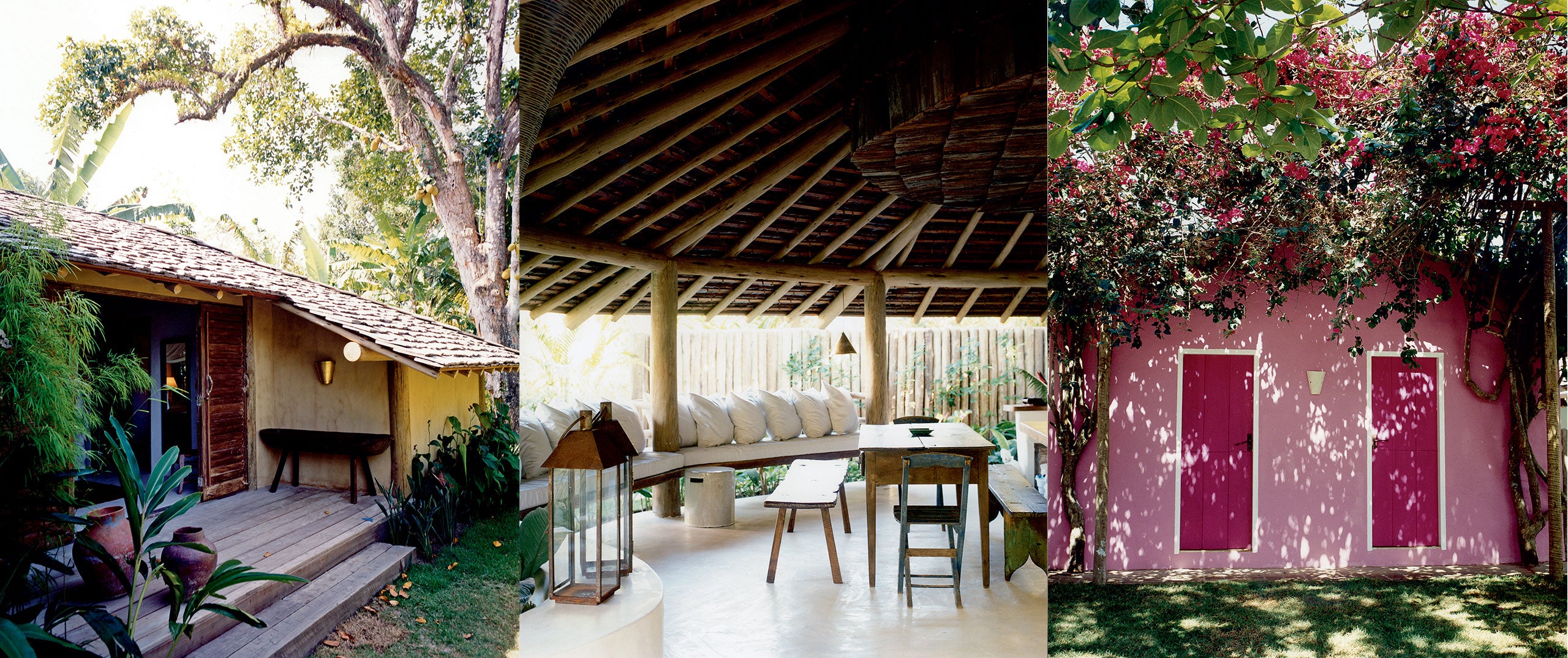 Once a 16th-century Jesuit enclave, then a 1970s hippie mecca, Trancoso has played host to all sorts of visitors, yet it still retains a magical, out-of-time charm. That may be thanks to those hippies, who bought up property decades ago and refuse to sell to developers now. Instead, small, privately owned lodgings abound, such as UXUA Casa Hotel & Spa. The 11-casa retreat boasts a quartz-lined swimming pool (the native stone is rumored to have healing properties) and an organic restaurant serving frutos do mar with black rice and ginger-spiked iced teas. Once you're in town, visit the Quadrado (Trancoso's main square), explore the Bahia architecture, and take in the atmospheric impact of the stark-white São João Batista Church. Nearby, the laid-back Restaurante O Cacau serves traditional Bahian stews and potent caipirinhas. A quick sojourn to Praia do Espelho (Mirror Beach) offers up transparent, reef-sheltered waters and quiet horseback rides. Sporting types can rent a stand-up paddleboard, but there's no shame in seeking quiet refuge under a palm tree—you'll miss those quiet moments soon enough.
UXUA Casa Hotel & Spa, Praça São João Batista, Quadrado Histórico, Trancoso, Bahia, Brazil, +55 73 3668 2277
is a New York–based writer whose work has appeared in Food & Wine, The New York Times' T Magazine, and Condé Nast Traveler.
Peter Artemenko Latent Design llc.
COURTESY OF PLAYA VIK
PHOTOGRAPH BY UNDINE PRÖHL; COURTESY OF HOTEL ESCONDIDO
COURTESY OF GEEJAM HOTEL
COURTESY OF FLORBLANCA RESORT
PHOTOGRAPHS COURTESY OF UXUA CASA HOTEL & SPA