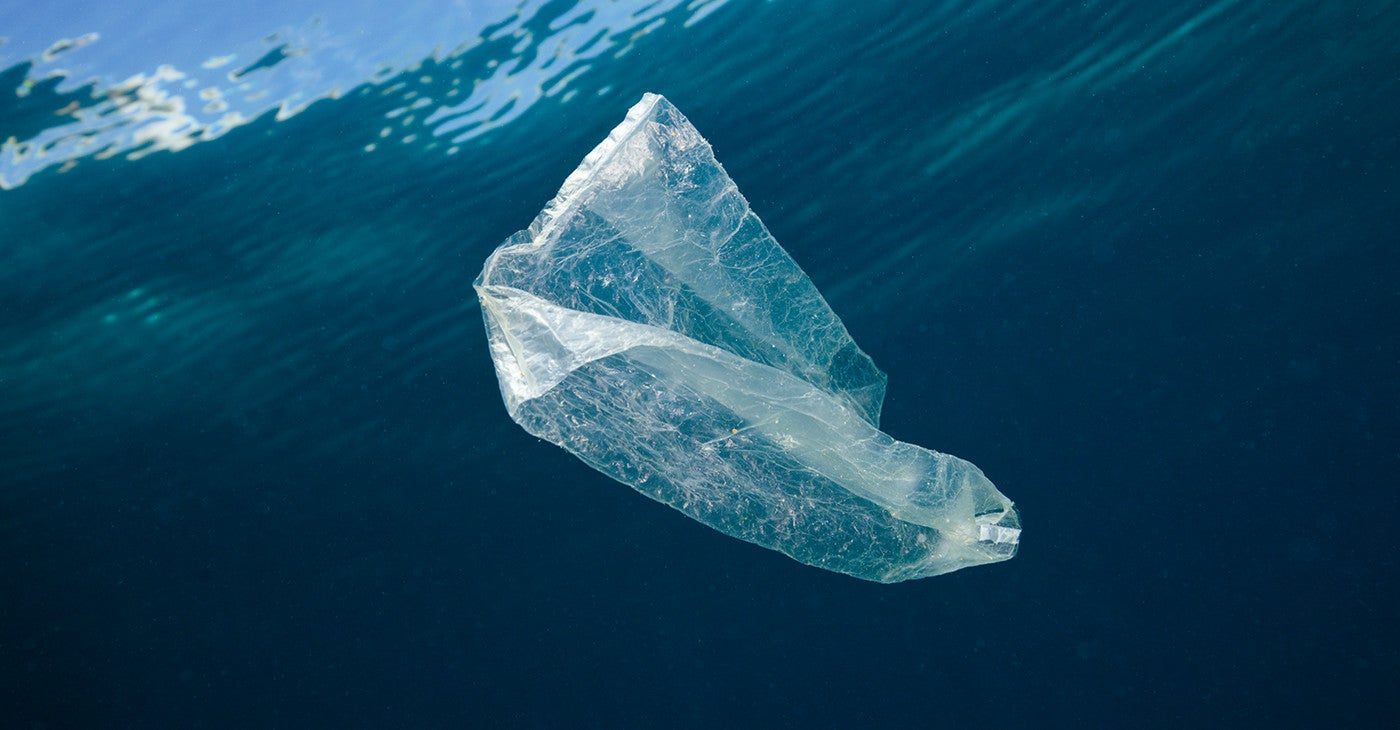 Culture
THE RL Q&A: Robert F. Kennedy Jr.
As the president of the Waterkeeper Alliance—a nonprofit that works to protect waterways around the world— Robert F. Kennedy Jr. has been at the forefront of environmental conservation for 20 years. Here, he talks plastic pollution, government policy, and why there's reason to be optimistic
The new Earth Polo takes aim at a singular environmental problem: the plague of plastic waste in the ocean. A recent study in Science suggests that 8 million metric tons of plastic enter the oceans every year, a problem with results ranging from the tragic (a dead whale recently washed up in Italy with 48 pounds of plastic in its stomach) to the absurd (plastic Garfield phones have been washing up on the same French beach for 30 years).
And yet, there are measures of hope. For 50 years and counting, Riverkeeper has been fighting to both change our laws and hold polluters responsible for the damage done. In 1999, Robert F. Kennedy Jr. formed an umbrella organization, the Waterkeeper Alliance, and he has been leading it ever since. Mr. Lauren's longtime support earned him honors at the Riverkeeper Fishermen's Ball in 2016, and Ralph Lauren's new Earth Polo—an eco-friendly iteration of the classic made from plastic bottles—is also taking aim at the problem. We spoke with Kennedy about the group's mission, why he still feels optimistic, and the importance of Mr. Lauren's support.
Let's start with the problem The Earth Polo is meant to help solve: this scourge of plastic in the oceans. What can an individual do to address that problem?
The problem is becoming overwhelming. We are approaching a time when, by 2050, we'll have more pounds of plastic in the ocean than there are fish. We all have the responsibility of that, but let's not count on changing individual antics or behavior. It's important to incorporate that into our lives, but it's not going to save the planet. If we want to save the planet, we have to change the laws. It's more important to change your politician than to replace a plastic bag when you shop. The free market should encourage good behavior, which is efficiency. And punish bad behavior, which is inefficiency or waste. And pollution, of course, is waste.
Ralph has seen, from the beginning, that the struggle for the environment is really an economic struggle. There is a lot of money in destroying the environment, but it's an asset that belongs not to individuals or the government, it belongs to everybody.
Where does Waterkeeper fit in?
We litigate against polluters. We try to devise and pass laws that will force polluters to internalize their costs. We see ourselves as free marketeers. We want the marketplace to catch the cheaters, the people who are polluting for free in order to enrich themselves.
What makes you feel optimistic right now?
The greatest cause for optimism is technology. We have the capacity now to solve all of our most critical environmental problems. It's economics. Right now it costs $1 million per gigawatt to build a solar panel plant, and $5 billion to build a coal plant. The technology revolution will allow us to transition to a decarbonized society.
We're getting extraordinary support in the Waterkeeper movement from young people, and young leaders from all over the planet. That's where the real leadership is coming from today. These kids understand that they're being left to deal with a crisis, and they're not attached to the old notion that we need liquid fuel for our cars. They've brought this series of lawsuits—they're suing oil companies and others for destroying their legacies—and they're being successful. So that's really fun to watch.
Should people prioritize acting locally, or engaging nationally?
People should do whatever they have interest in. There's a billion things that you can do locally. We're seeing municipalities and school systems banning glyphosate [an herbicide], banning pesticides on their properties, at schools and parks and playgrounds and highways. Most of them are transitioning to clean energy. There is kind of a paralysis on the federal level, as national media and our political leaders focus on the palace intrigue and the circus in Washington, and nothing good is getting done on the environment. But on local levels, there's a revolution going on.
For a person who is just becoming interested in this topic, are there any must-read books you would recommend?
One of the most exciting authors out there on the issue is Amory Lovins. I think he is able to really inspire excitement in young people and old people alike. Just talking about how close we are to transitioning to green energy—how easy it will be, how it makes economic sense. There's a new documentary out called Anthropecene that's very good, made by Canadian filmmakers. I saw it at Sundance.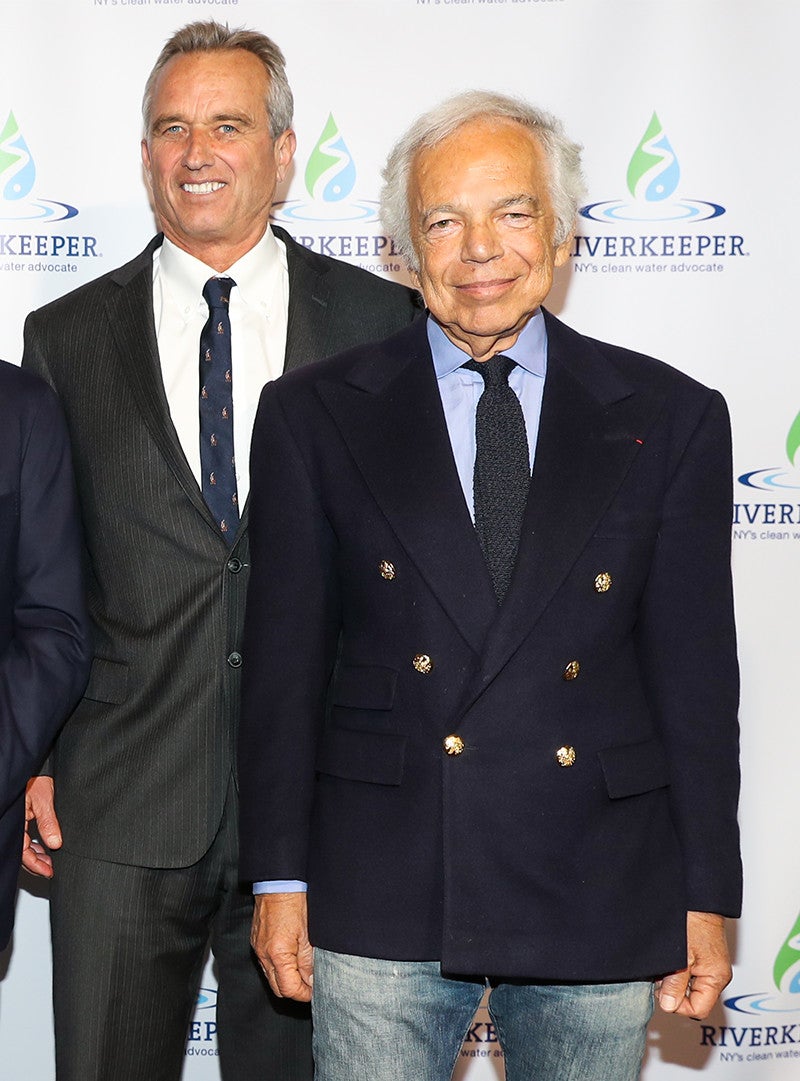 What has Ralph Lauren's support meant to you?
Ralph Lauren has been a partner to our movement for 30 years. Ralph has seen, from the beginning, that the struggle for the environment is really an economic struggle. There is a lot of money in destroying the environment, but it's an asset that belongs not to individuals or the government, it belongs to everybody. The company has been a very valued partner for 30 years. Not only does it celebrate the environment in its advertising and its image, but it also has worked very hard to integrate environmental ethics into its business practices.
What's an example of that?
Recovering plastics and making use of them, and turning them into something that's valuable. The landscapes that Ralph celebrates in his advertising, his promotions, his products—they connect us to our past, to our history, to our community, and are ultimately the sources of our values, our virtues, our character as a people. We've always been aligned, and he's supported us virtually every year since our founding, and been one of our most important supporters.
is a former editor at Ralph Lauren. He is based in Austin, Texas, where he lives with his wife and two children.
Courtesy of Getty
Courtesy of Waterkeeper Alliance