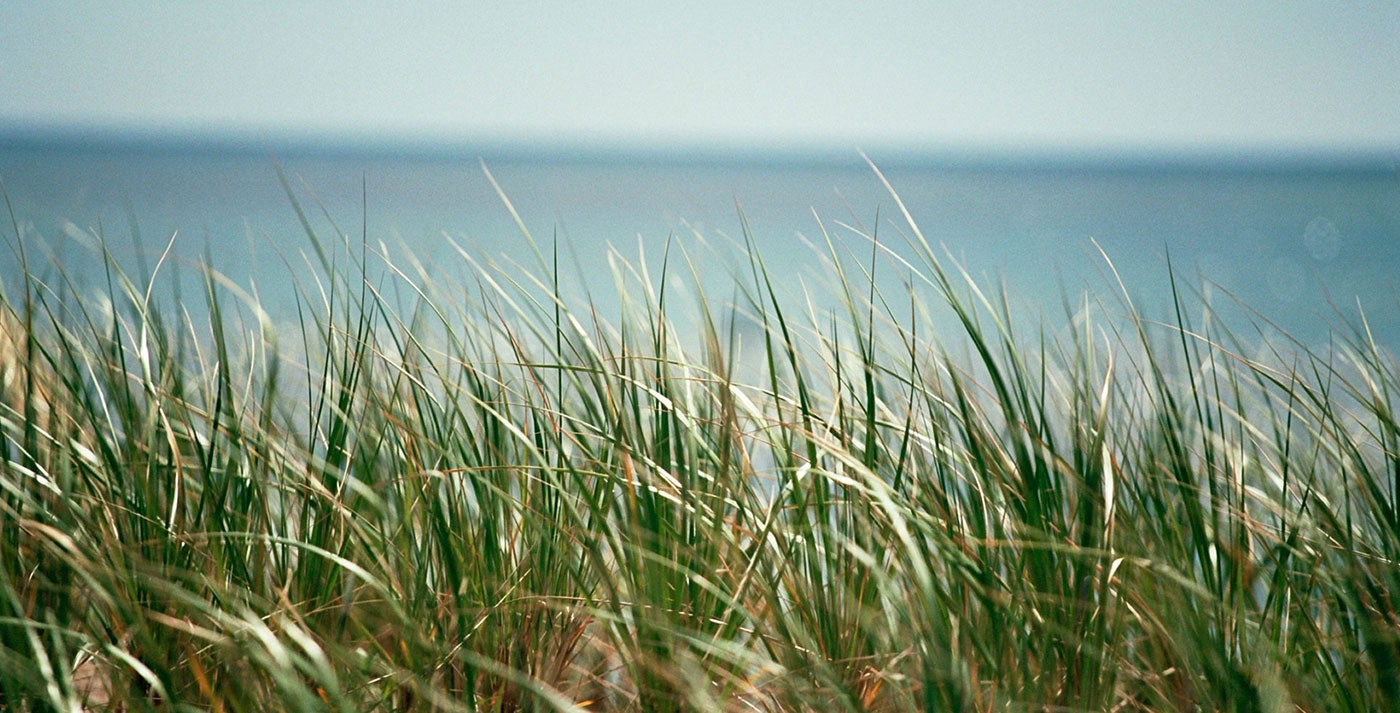 Travel
David Lauren's Montauk
From an early morning at Ditch Plains to a sunset cocktail at Navy Beach, the ultimate insider's guide to Long Island's far East End
Over the past few decades, Montauk has evolved from rustic fishing village to artists' and surfers' escape to, most recently, unofficial summer HQ for the NYC nightlife scene—or at least that's the conventional wisdom. Truth is, the salt- and sun-soaked strip of land at the far reaches of Long Island known as "the end" is still all of those things and more. And no one knows this better than David Lauren, who has been spending summers in the family's house just outside of town for decades.
"I grew up out in Montauk," he recalls. "I remember driving around as a kid to the fishing village and being so impressed as the fishermen brought their fish in on their great old boats. It was a very exciting time."
The boats still roll in with fresh-caught bluefish, flounder, and striped bass, but these days the person sitting next to you at the legendary Dock bar is just as likely to be a weekender from Manhattan as a born-and-bred fisherman. As the area has become more popular, it's gotten a little trickier to tap into the storied, windswept solitude the area offers.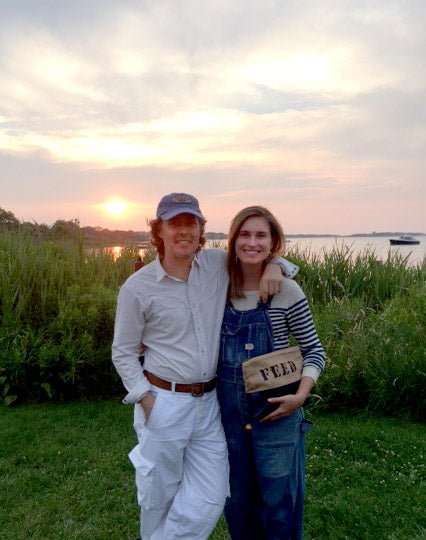 Difficult, but not impossible, David says. "Montauk's got lots of little enclaves. You've just got to find the right house and the right corner of the beach and really isolate yourself from the crowds. We tend to hide away and find private nooks that make us feel very comfortable."
Read on to learn some of David's favorite spots in town. Consider them must-see destinations to visit before you wander off and find a secluded spot of your own.
Ditch Plains Beach
Beachcombers and sun worshippers will love Ditch Plains, but it's especially popular with surfers, who take advantage of the long break to ride out swells much larger than those closer to NYC. "We go up to watch the surfers early in the morning," David says. "Even if it's cloudy or rainy, it still has a romantic feeling. I like to sit with some friends or with my wife and just take in the fresh air."

Ditch Plains Road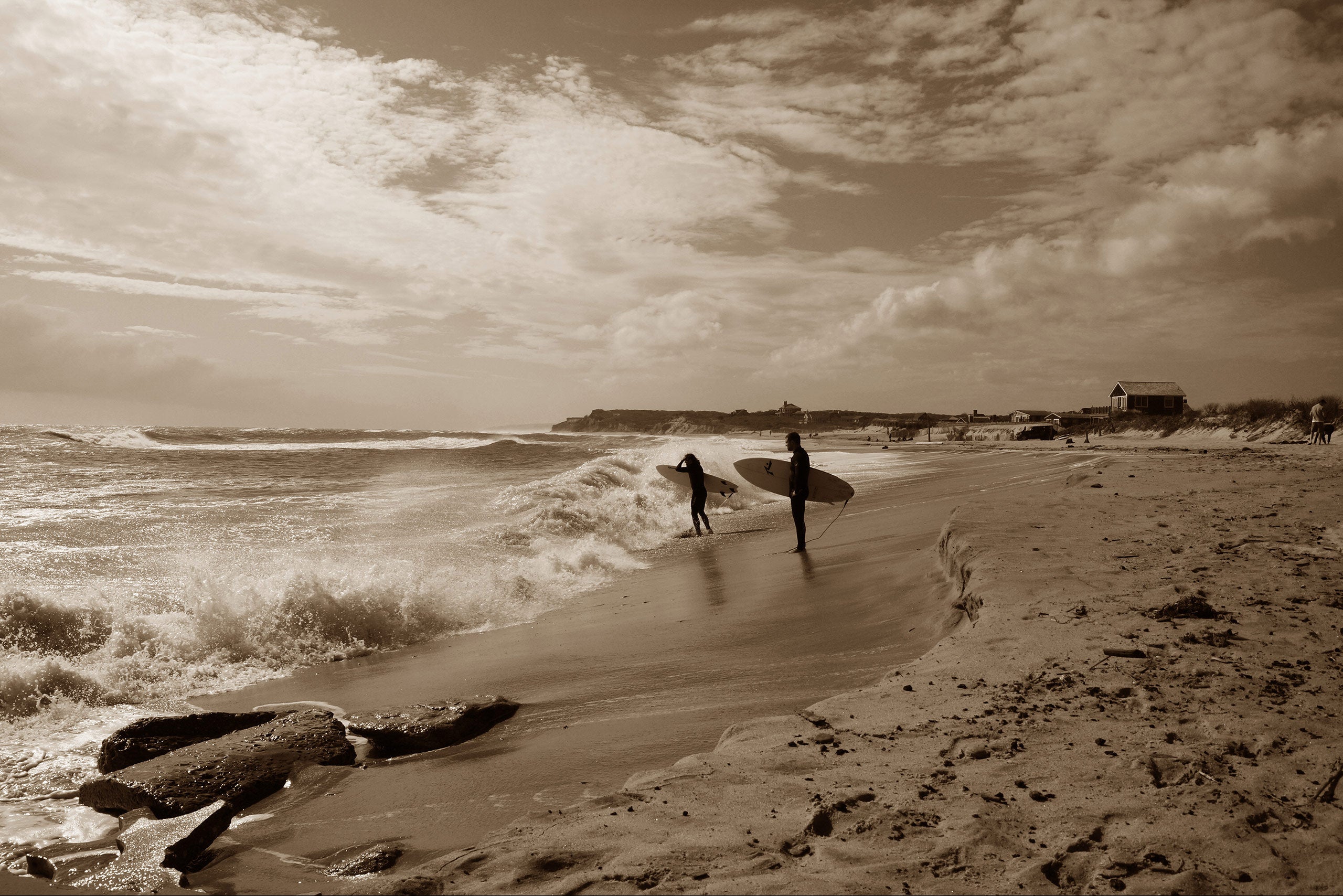 Joni's Kitchen
Founded by NYC expat Joan Brosnan, this colorful café packs a lot of atmosphere into a small space, with turquoise green walls, vintage Hawaiian postcards, and mounted surfboards. "Joni, who runs the place, is probably one of the coolest people in Montauk," David says. "She's super-smart, beautiful, natural, and inspiring in everything she has to say. Her food is organic and homey, and people love waiting in line because the payoff is great."

Joni's Kitchen, South Edison Street, between South Etna and South Elmwood Avenues, 631-668-3663
Gosman's Dock
What started as a chowder stand back in the 1950s has grown into a destination for fresh-caught seafood and harbor views. "There are all kinds of great places along Gosman's Dock where you can hang out and feel the energy of Montauk while you watch the boats coming in," David says. "It's always been a very inspired place." Clothing stores and an ice cream shop offer plenty of diversions before and after meals, but regulars are sure to be back at a table in time to catch the sunset.

Gosman's Dock, 484 W. Lake Drive, 631-668-2549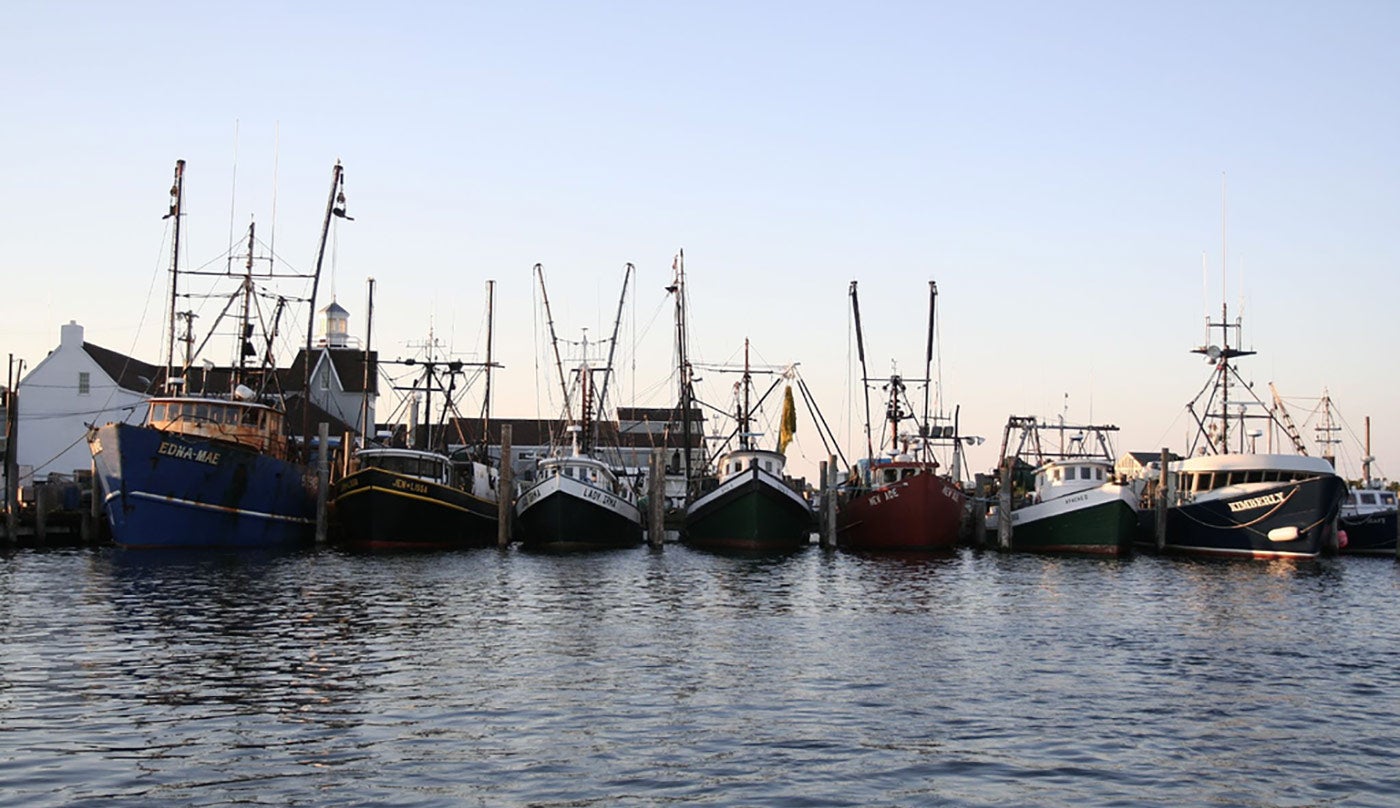 Puff 'n' Putt Family Center
Those looking to work on their short game can try the 18-hole miniature golf course here, or take a page from David's book and head out onto the water. "I really love it because I can take a sailboat out on the lake. You just need to look at the flag waving and see the wind, and that's how you'll know if it's a good day to go sailing," he says. The center offers kayaks, sailboats, and stand-up paddleboards for rent, plus guided tours and sailing lessons.

Puff 'n' Putt Family Center, 659 Montauk Highway, 631-668-4473
Ruschmeyer's
"Ruschmeyer's has the feel of an old camp," David says. "Kids are running around, they have Ping-Pong tables, bocce, and a volleyball court, and you get the feeling of a healthy, happy atmosphere." The hotel rooms continue that aesthetic, with cedar-plank walls and hammock chairs arranged along a lawn peppered with games and fairy lights. And while summertime nostalgia informs the venue, an of-the-moment menu and potent cocktails ensure the vibe is suitably grown-up, too.

Ruschmeyer's, 161 Second House Road, 631-668-2877
Navy Beach
This is one of the East End's go-to lunch and dinner spots, thanks to a menu of fresh, locally sourced seafood, served in generous portions. Meals can be enjoyed indoors, beneath exposed beams and surrounded by vintage nautical décor, or outside on the restaurant's private beach. David usually prefers the latter: "The reggae on Sunday evening, along with the drinks and the sunset, really creates an amazing atmosphere."

Navy Beach, 16 Navy Road, 631-668-6868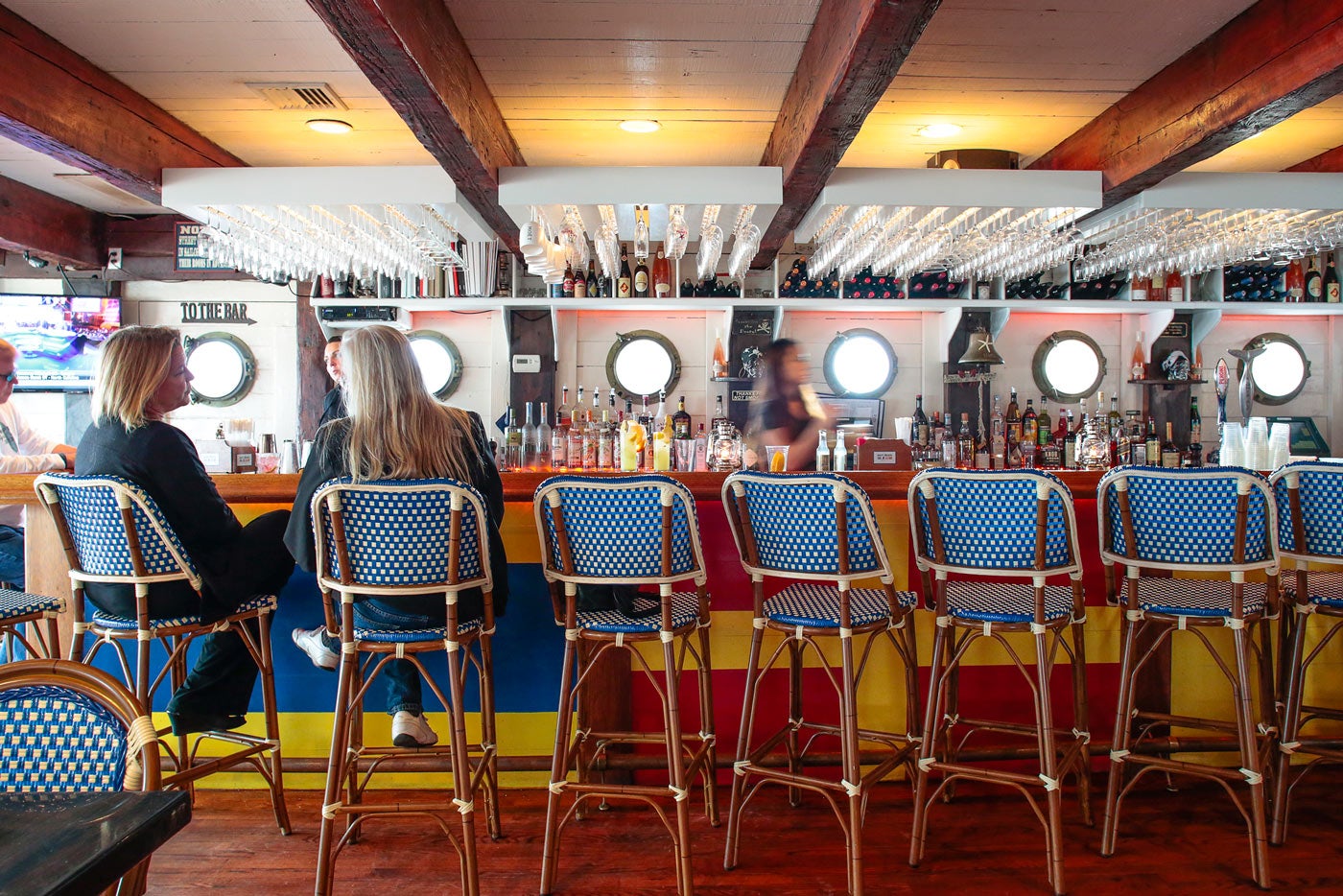 The Crow's Nest
"I feel like I'm transported to an island paradise here," David says of hotelier Sean MacPherson's most inviting creation. Guests at the hotel restaurant have their choice of New American fare and cleverly tweaked classic cocktails, but it's really worth booking an overnight trip: Whether staying in one of the hotel rooms (each with a private lake-view balcony) or in a standalone cottage, a weekend here shows the hotel to its best advantage. 

The Crow's Nest, 4 Old W. Lake Drive, 631-668-2077
©2014 Eric Striffler
PHOTOGRAPH BY SCOTT RUDIN
COURTESY OF DAVID LAUREN
PHOTOGRAPH BY JOHN L.; COURTESY OF FLICKR CREATIVE COMMONS
PHOTOGRAPH BY LIAN CHANG; COURTESY OF FLICKR CREATIVE COMMONS
PHOTOGRAPH BY ERIC STRIFFLER; COURTESY OF NAVY BEACH