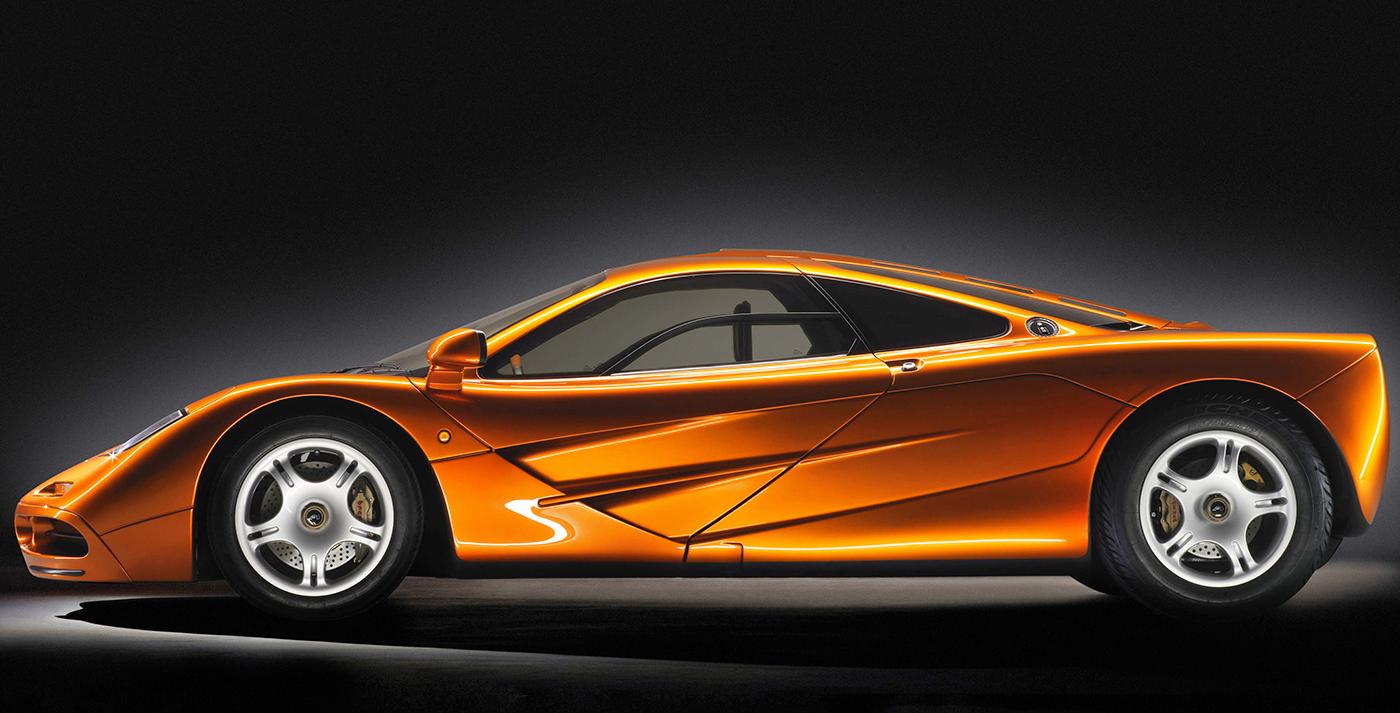 Culture
Elementof Style
How carbon fiber went from high-tech rarity to high-fashion mainstay—with a little help from Ralph Lauren
With its stunning silver looks, unusual three-seat cockpit, top speed of 243 mph and million-dollar price tag, the McLaren F1 set a new standard in supercars upon its debut in 1992. But the English automaking firm behind it did more than just package Formula One speed in a street-legal vehicle. The F1 was the first production road car to use a monocoque chassis made of carbon fiber—the lightweight, stiff and costly material most often used in jumbo jets and rocket ships.

Extremely rare (total production run of the F1 between 1992 and 1998 was just 106 cars), the F1 was a natural addition to the celebrated automotive collection of Ralph Lauren, who was captivated by the car's melding of power, beauty and cutting-edge technology. It wasn't long before carbon fiber's distinctive charcoal-hued twill weave made its way into Lauren's designs, most notably in his iconic RL-CF1 chair, which was introduced in 2003 and is still in production today.
In Ralph Lauren's hands, a material developed purely for high-tech application had evolved into a signifier of style.

In Lauren's hands, a material developed purely for high-tech application had evolved into a signifier of style, with 54 layers of tissue carbon laid by hand, forming a perfect contrast with the chair's saddle-inspired leather in the seat and back. Since then, carbon fiber has grown to become one of the brand's signature materials. The equally iconic Ricky bag has also been introduced in a brown and black version, combining carbon fiber with saddle-inspired leatherwork, and carbon fiber appears throughout the Home collection in everything from clocks to chess sets, and has also served as a design motif in product packaging.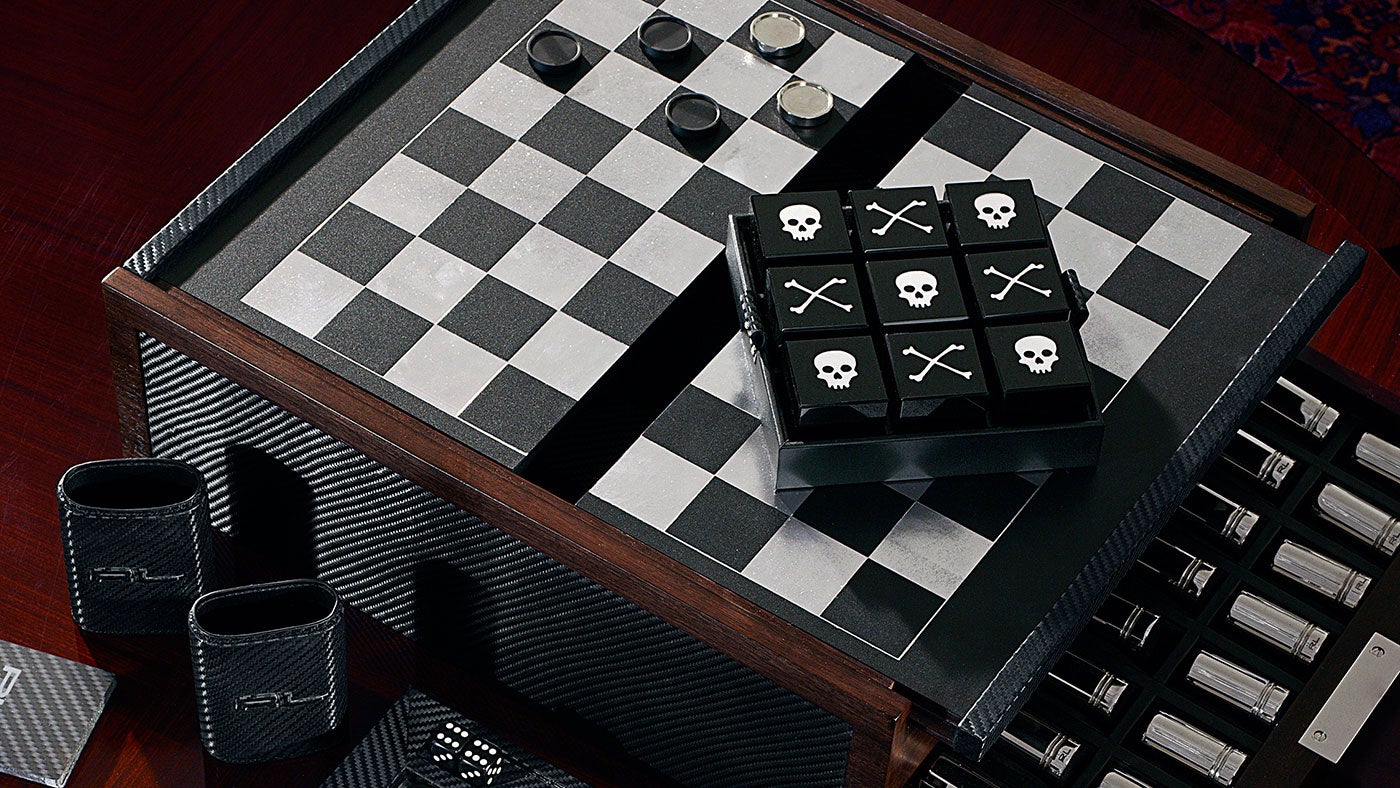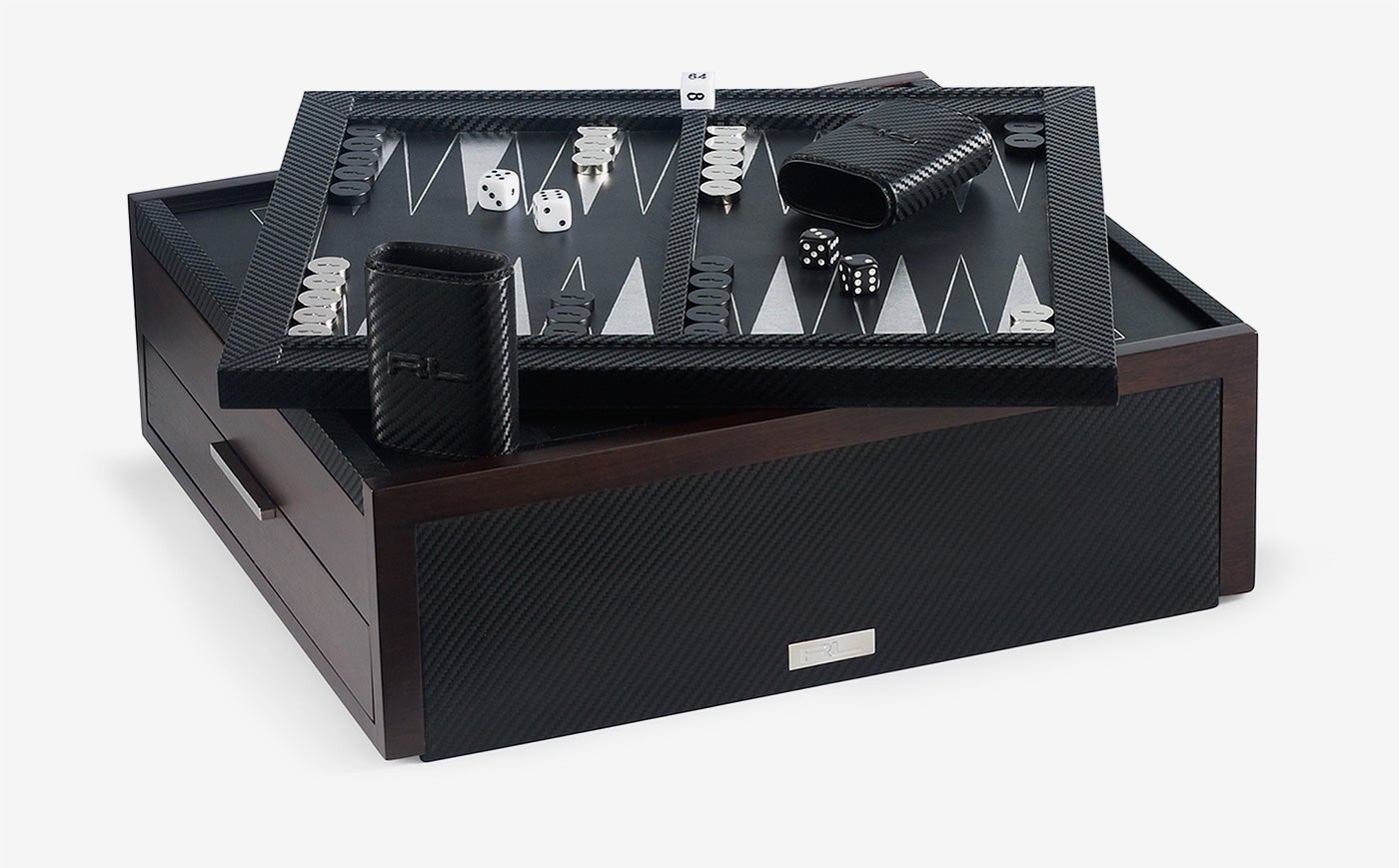 J
ust what is this powerful and beautiful material? In science-speak, carbon fiber is a reinforced polymer, or composite material made from a carbon filament and a resin. After carbonization, the material is spun into a yarn that is woven into sheets, providing its distinct look. Broadly speaking, carbon fiber's origins go all the way back to Thomas Edison, who found that if he took a natural material such as cotton or linen and burned it under careful conditions, he would be left with a black material made of pure carbon, perfect for illuminating his latest invention—the light bulb.
In aerospace and automotive applications, carbon fiber offers twice the stiffness of steel at one-fifth of the weight—which is superior to aluminum and even titanium. While expensive supercars such as the F1 and various models by Lamborghini— another leader in the implementation of carbon fiber—can shirk the question of cost, widespread use of the material is being championed most innovatively by BMW in its i3 model, which features the first mass-produced passenger cell made of CFRP, or carbon fiber reinforced plastic. Meanwhile, in the world of air travel, the benefits and beauty of carbon fiber come together in planes such as the Qantas A380, which boasts carbon fiber seats. And carbon fiber isn't just for land and sky: You can even take to the seas, as the stuff makes superb sailcloth for racing yachts.
As for McLaren Automotive, it continues its commitment to power and beauty, fortified with carbon fiber. The new P1 is the sequel to the F1 (a stunning yellow version of which has recently joined Mr. Lauren's collection). While the celebrated 12C features a MonoCell that can be made in just four hours, the F1's chassis required 4,000. As for that C in the name? Naturally, it stands for carbon.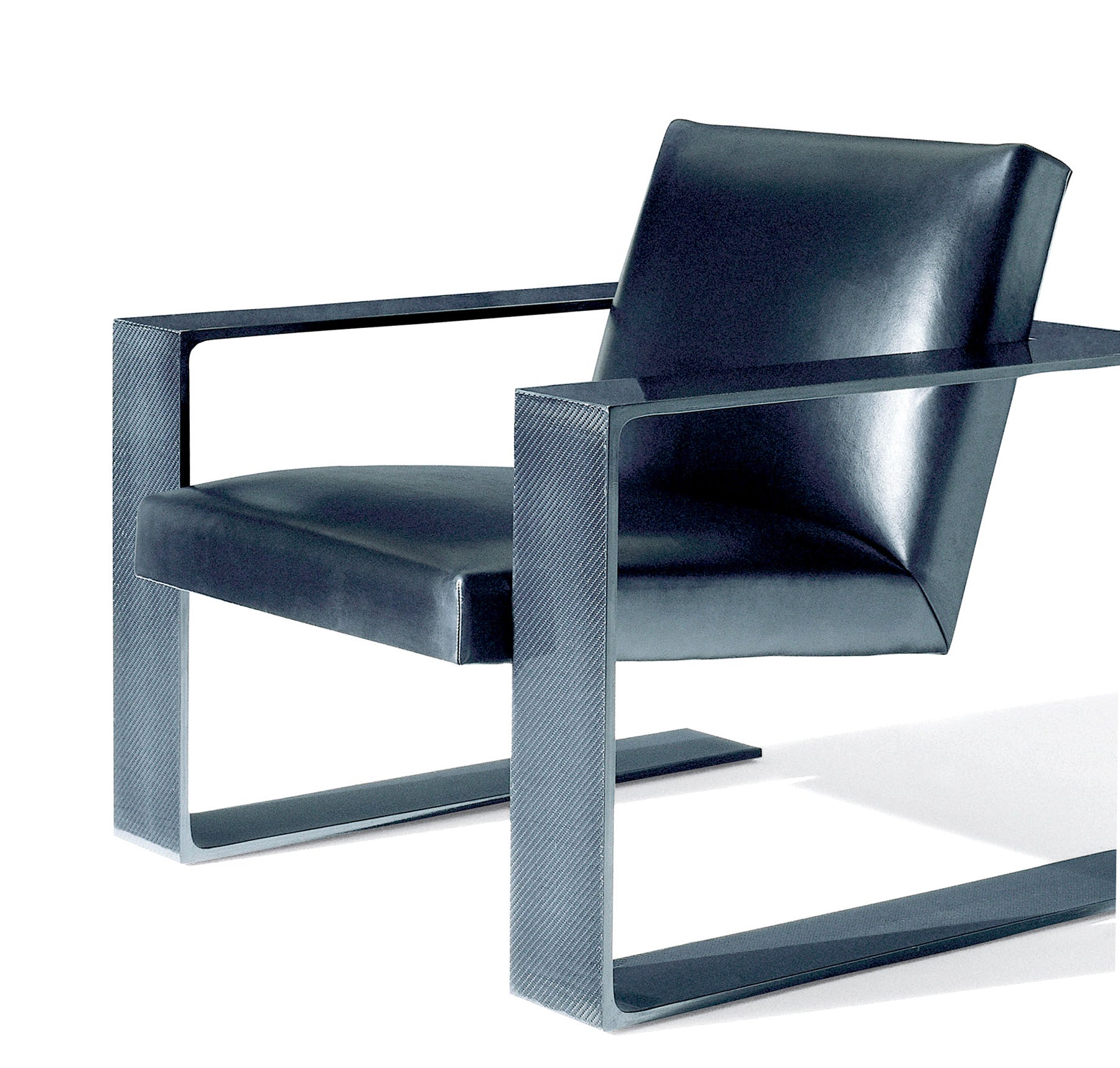 Longtime
RL Magazine
contributor
, best known for his website
Ivy Style
, recently launched
MasculineInteriors.com
, which celebrates elegant men's spaces, from bachelor pads to corner offices.