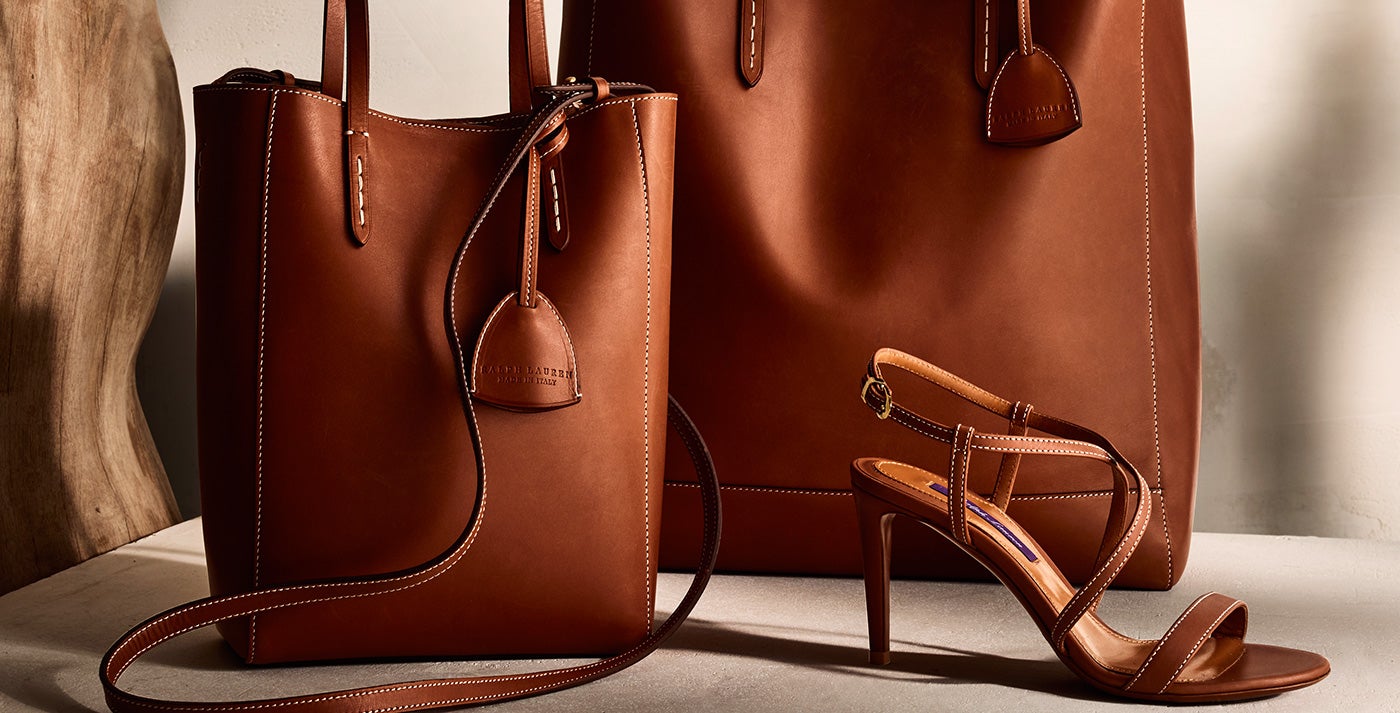 Style
Well Traveled
From Italy and Greece to New York City, exploring the global artisanship behind Ralph Lauren's February 2017 Collection
Ralph Lauren often conceives his Collections with a heroine in mind, and for February 2017 he was inspired by the vision of a modern nomad—a woman with a keen eye and eclectic yet exquisite taste who travels the globe from desert to sea, picking up remarkable finds along the way, each piece telling a story of adventure through its unique artistry. The craftsmanship required to create each of these pieces tells yet another story, that of Mr. Lauren's love of craft, and the traditions that underpin true luxury.
This passion is evident throughout the February 2017 Collection, no more so than in the jewelry and leatherwork that give it its texture and romance. To create the Brennan jacket, for example, Italian artisans spend 24 hours cutting and weaving strips of goatskin into panels, which are then dyed and washed to bring a softer drape to the leather. Combining strips from different hides gives the jacket its dynamic highs and lows, while the uneven edges are left unfinished for a naturally frayed effect. The Tracy vest takes even longer, up to 48 hours to complete its web of interlaced leather and suede. Lightweight Italian lambskin is slashed by machine to form columns of small slits, through which artisans weave narrow strips of suede. The result—inspired by the rustic textures and loose openwork of burlap or a fisherman's net—is not only complex but also lightweight.
Elsewhere in the Collection's, the distinctive diamond-patterned scales of python are used for a variety of accessories and apparel, including a twist on the classic Ashton jodhpur. To add suppleness to the stiff python leather, the skins are first dyed to mimic natural sun-bleaching, shaved to achieve the softness of nubuck, and washed for up to 16 hours in two separate cycles. The leather is then oiled, waxed, and hand-creased, enhancing its timeworn appeal.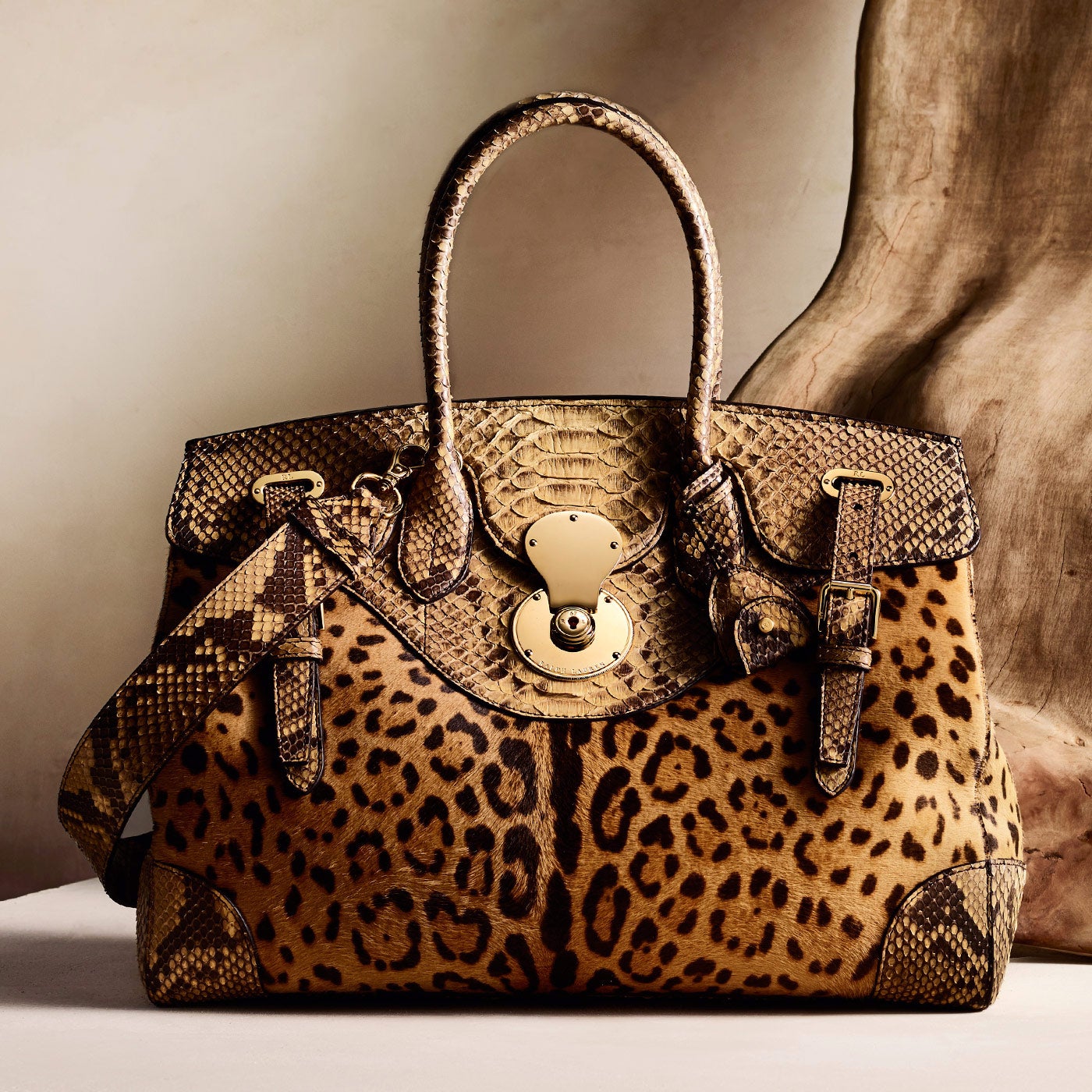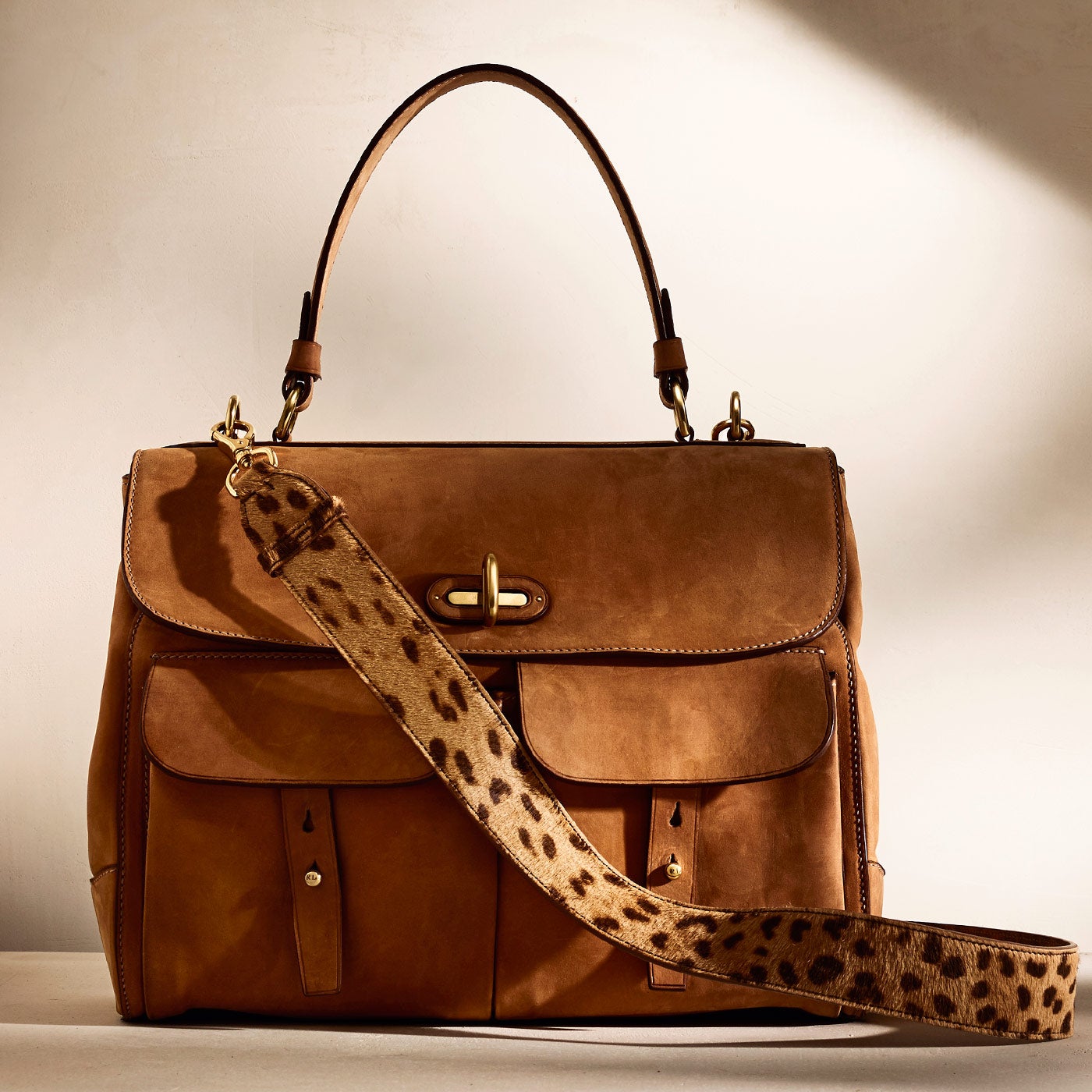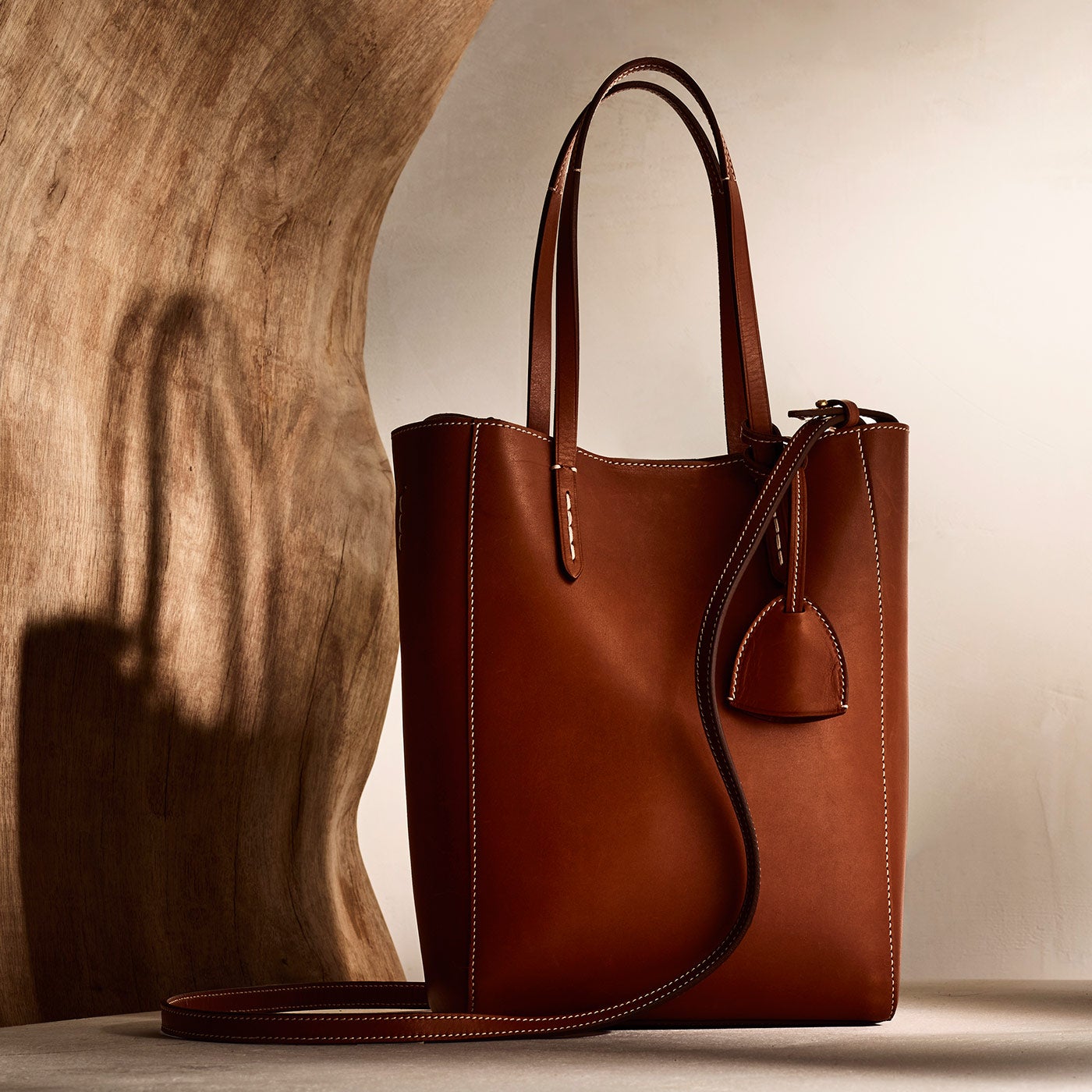 Equally meticulous is the handwork that goes into the February 2017 Collection's disk rings from jeweler Elena Votsi's workshop in Athens, Greece. Votsi designed the medals for the 2004 Olympic Games, and this season, she partnered with Ralph Lauren on these statement-making rings, each measuring approximately 2 inches in diameter. The concave version has a blackened patina that will change over time, creating natural variations in color different for each wearer. "They're my way of showing that every piece and every woman has a story," says Votsi, who also created the vivid necklaces seen on Ralph Lauren's Spring 2006 runway. "Jewelry has a personality, just like the women who wear it."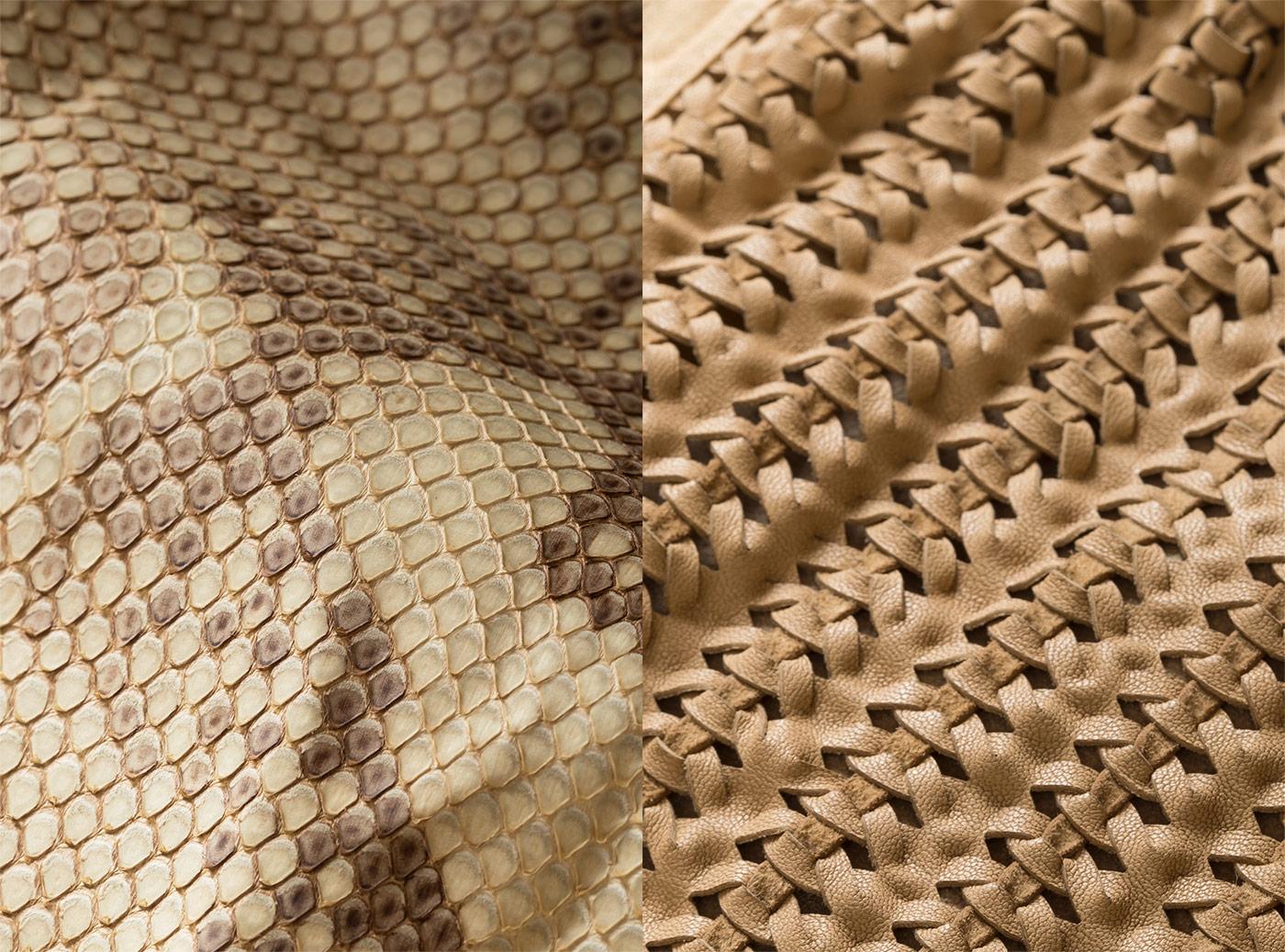 Back home in New York, the triple-row necklace is created with equal care from roughly a dozen hand-selected sea urchin shells from the Atlantic Ocean. Each shell's distinct shape is carefully captured by a custom mold and reinforced by hand-etching. New York is one of Ralph Lauren's recurring sources of inspiration, so it's apt that his favorite earrings of the season are also made there. The etched hoops are distinguished by gold-plating on one side, which is difficult to achieve because of their millimeter-wide profile—but with a diameter of 3¼ inches, they add a bold, geometric complement to the season's streamlined separates. Adding to their allure, every pair's etching and patina are the handwork of a single artisan, with each as unique as the well-traveled woman who will one day add them to her collection.
Click here for full coverage of the Collection.
Phillip B. Crook and Jessica Strul PHILLIP B. CROOK is Ralph Lauren's director of luxury editorial; JESSICA STRUL is the senior product copy editor.
All Photographs Courtesy of Ralph Lauren Corporation