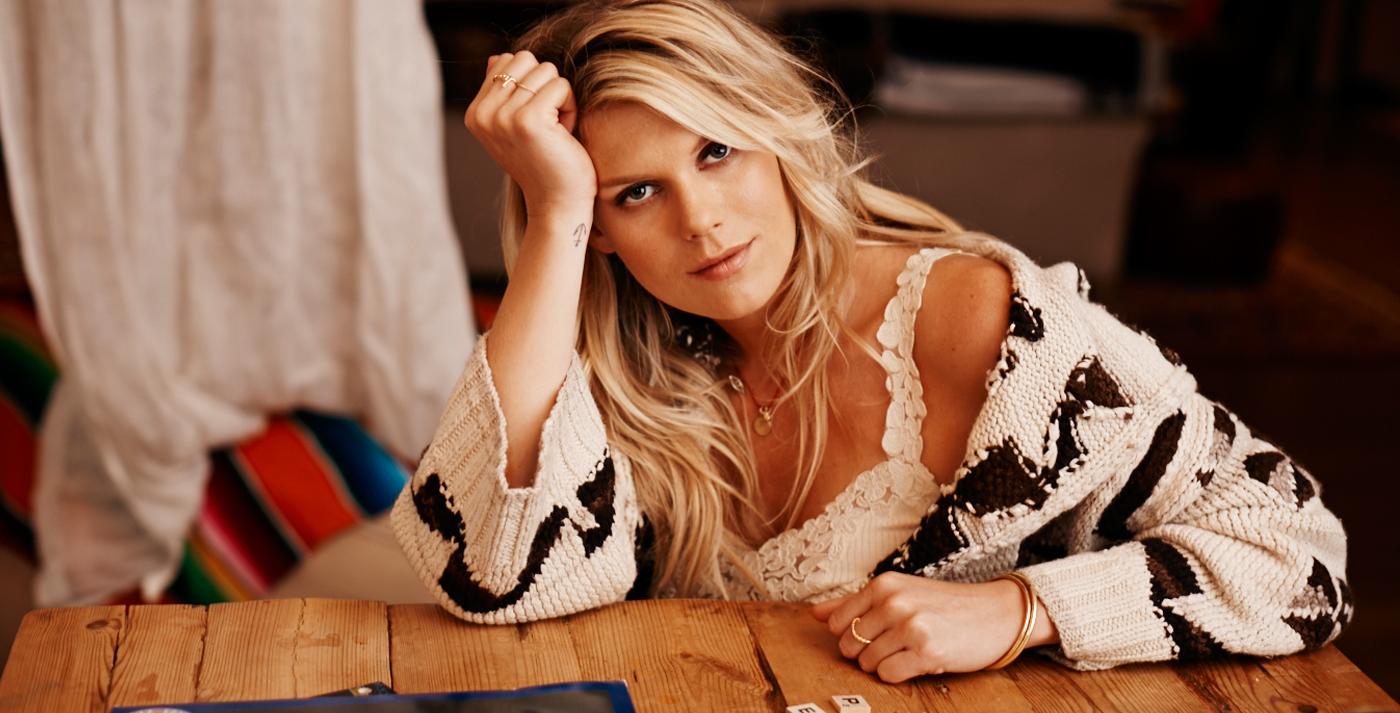 Style
Girls' Night In
Model, DJ and artist Alexandra Richards is known among friends for her unforgettable game-night parties. Here, her five tips for the ultimate night in.
As daughter of Rolling Stones guitarist Keith Richards and supermodel, designer and philanthropist Patti Hansen, Alexandra Richards knows how to hit the town in style. But when the blonde beauty takes a break from deejaying fashion events or modeling for the likes of Harper's Bazaar, she's most happy at home, eschewing a packed party for a night in with close friends, some good food and drink—and a few well-chosen games to keep things lively. She's known among friends as the consummate host—thanks in no small part to her mother's joyful spirit and, of course, good looks, and a dose of her dad's devil-may-care attitude—and her game nights are not to be missed. Here, Alexandra shares her five tips for the ultimate game night.
Food and Drink

I always keep my fridge stocked with Patrón Silver tequila, Tito's vodka, and rosé, ready for an impromptu party. But on game night, I also encourage guests to bring their drink of choice—same goes for food. Some of my friends are great cooks, and they each have a signature dish, so I tend to make dinner a potluck. This encourages conversation, while adding a little bit of friendly competition.
Snack Setup

I like to spread snacks around the apartment so people can choose where to congregate, and it keeps everyone from hovering in the kitchen.
Games

When it comes to games, the night can go one of two ways: casual dinner with favorite board and card games, or beer pong and flip cup. I love playing backgammon; I used to play with my family all the time. Celebrity is another game we would play when I was a kid—we called it the Band-Aid game. The point is to guess whose name is on the Band-Aid on your forehead. It's so much fun, but it's best to play with friends you know well since they'll give you a hilarious celebrity who you'll certainly know. Yahtzee and Cards Against Humanity are great games to break the ice with new guests. And, naturally, beer games always bring the boys.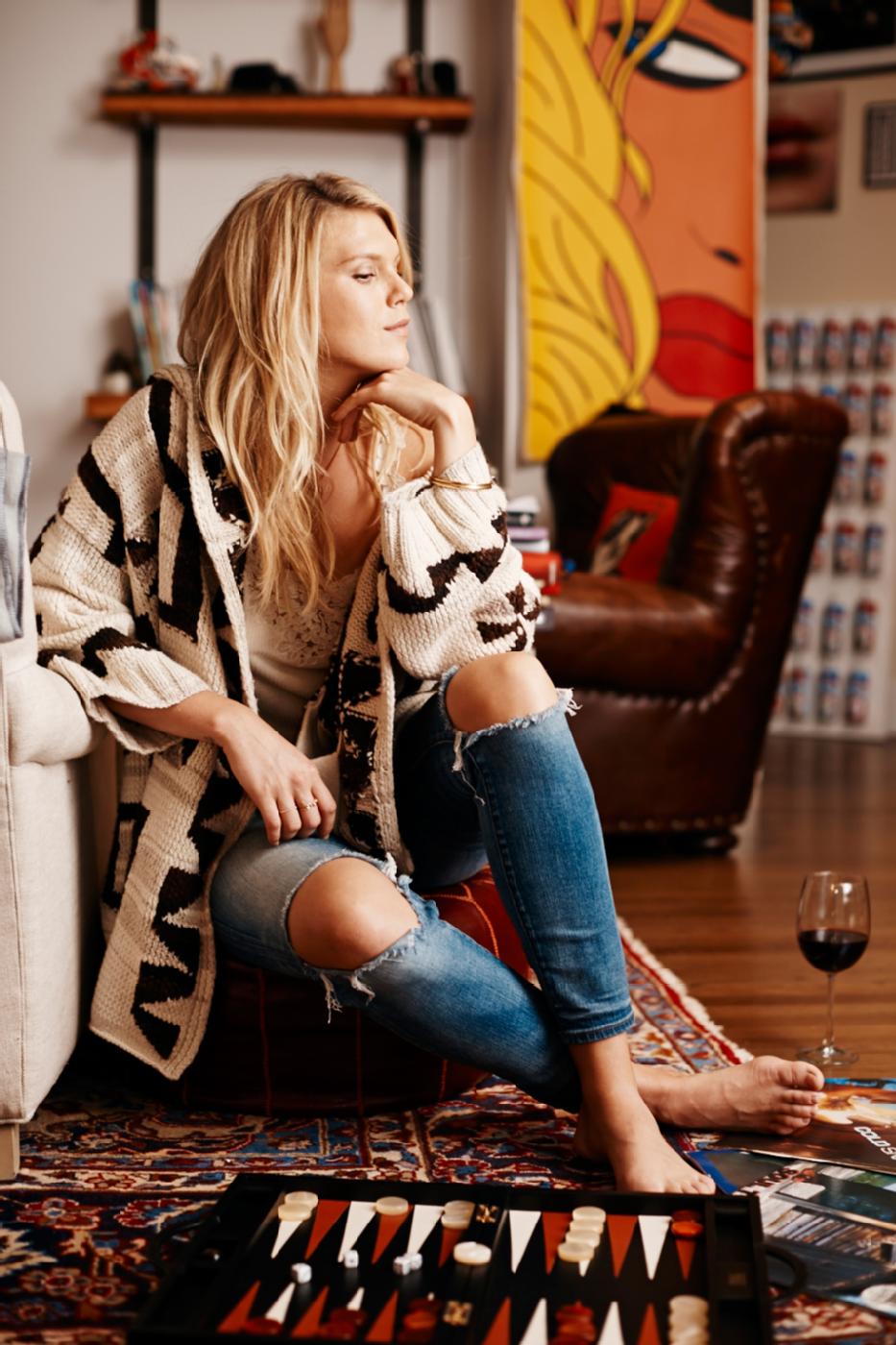 My friends are like family, and it makes me happy to see everyone just having a good time.
Music
The playlist is key. Keep it light, but know what vibe you want. A chill night in with my girlfriends calls for reggae—always. Bob Marley's "Hammer," Gregory Isaacs' "Night Nurse," Toots and the Maytals' "Take Me Home, Country Roads." For a dinner party, I like a little more upbeat vibe, so Chuck Berry's "Sweet Little Rock and Roller," Brenton Wood's "Oogum Boogum," The Ronettes' "Be My Baby." For later in the night, I play anything from '80s pop to recent rap or dance songs. I love Prince, Biggie, Aerosmith, Rihanna.

The Wind Down

Once the party winds down, I like to put on a movie for those still hanging out. My favorites range from What About Bob?, Big Daddy and Tommy Boy to The Life Aquatic with Steve Zissou and The Royal Tenenbaums. Documentaries are always great, too, like Blackfish, Food, Inc. and Muscle Shoals.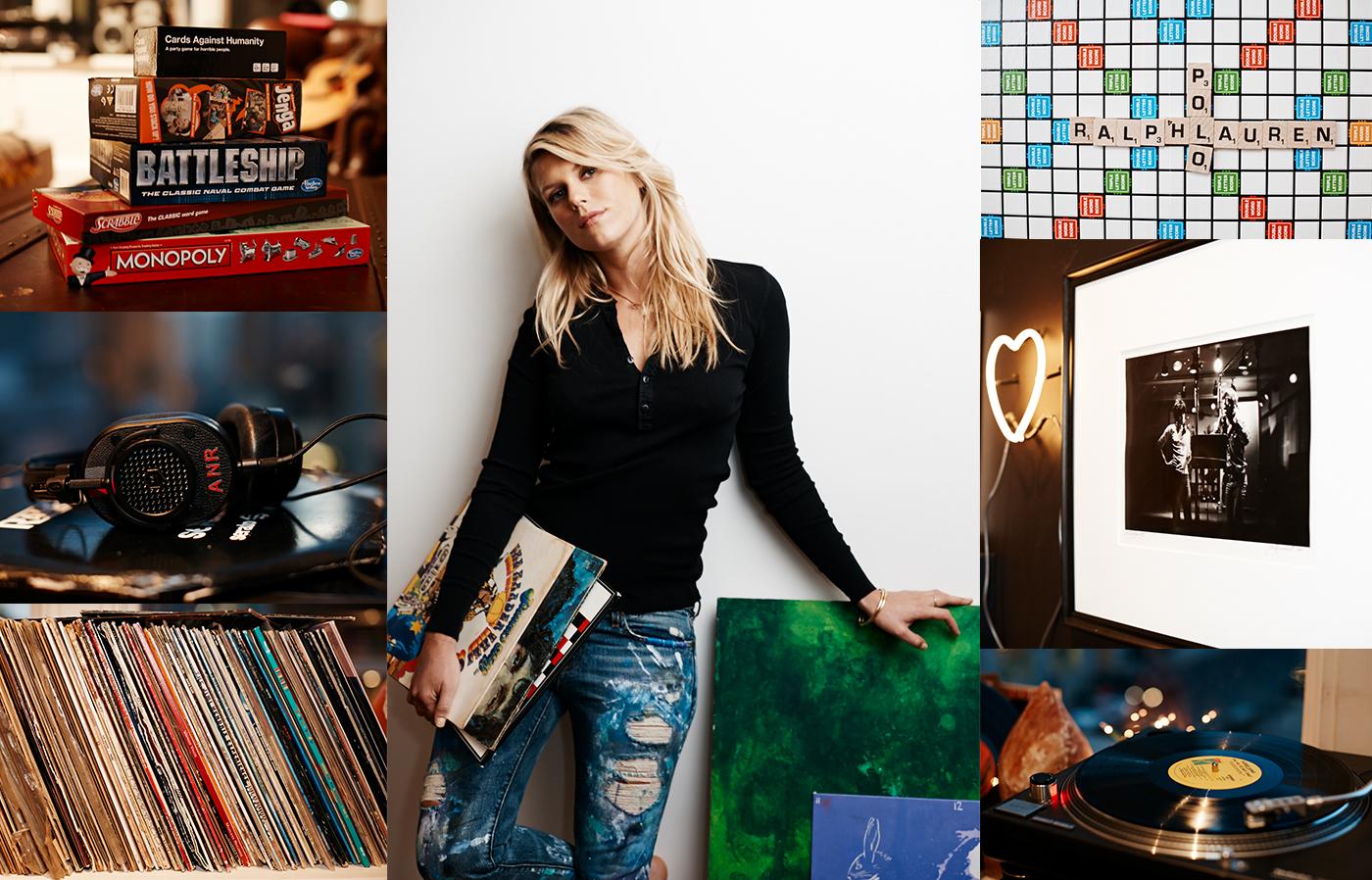 Weston Wells
ALL PHOTOGRAPHS BY WESTON WELLS