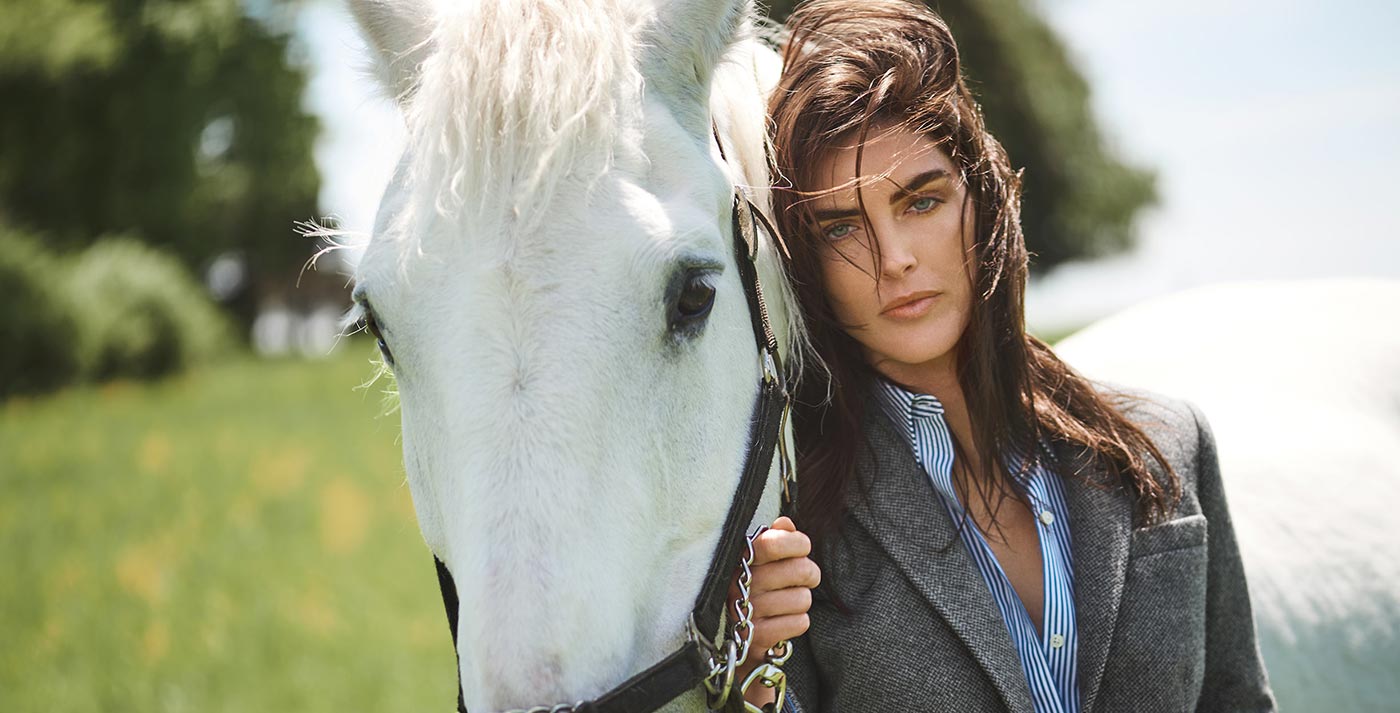 Culture
Hilary Rhoda's Top Five
The star of the Fall 2017 Lauren Ralph Lauren campaign—and longtime Ralph Lauren model—picks her five favorite RL moments
"There's such a heritage and history," Hilary Rhoda says of working with Ralph Lauren. "You feel like you're telling a story when you're shooting." She would know, having appeared in several campaigns and runway shows over her 14-year relationship with Ralph Lauren, which started in 2003 and continues with the Fall 2017 Lauren Ralph Lauren campaign. Here, she looks back on five of her most memorable moments as an RL model.
FALL 2003
[right] "I didn't tell any friends that I had signed with a modeling agency or even started to model. I was at the grocery store with two of my friends and the September Vanity Fair had just come out at the newsstand, and I open it and the campaign is there. My friends were like, 'What?!' and I was like, 'Oh, yeah...' They were so excited, they were screaming at the grocery store; it was so funny.
"We shot this in Southern Oaks, California. That was my first time ever going to LA. I got there a couple days early, and I went to the Ralph Lauren store on Rodeo Drive. I actually bought this floor-length denim skirt, I got a Ralph Lauren belt, I got all this Ralph Lauren stuff, and I was so excited. I was, like, a walking Ralph Lauren campaign."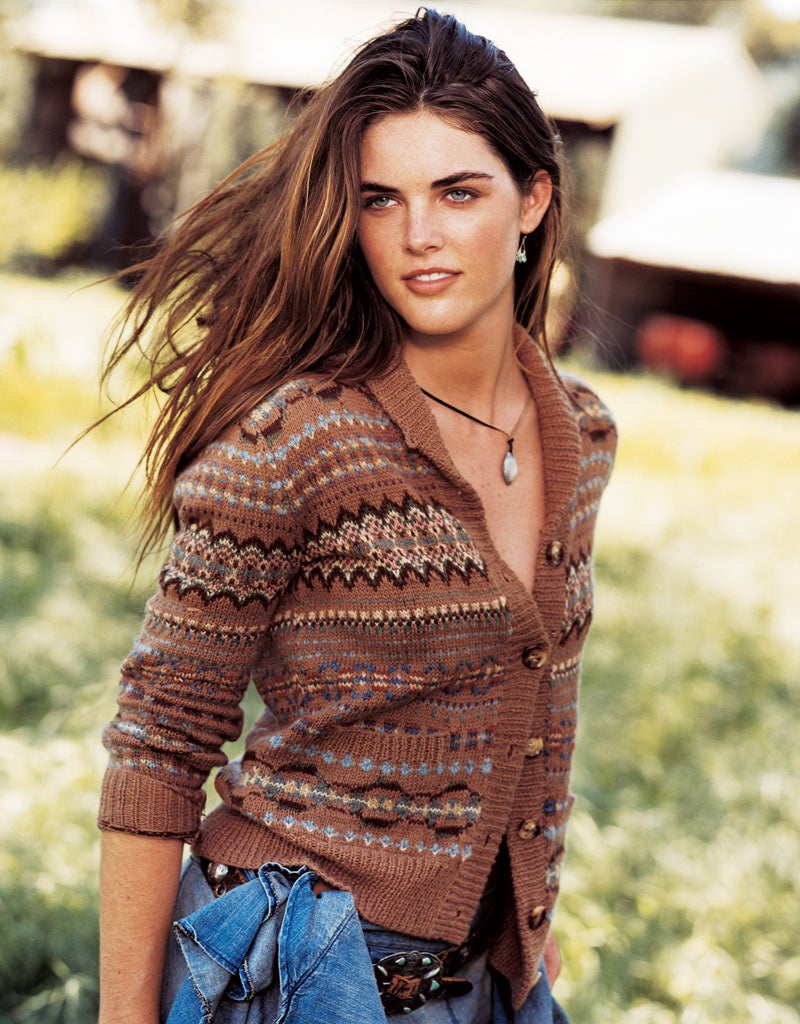 FALL 2005
[below] "I love [this] because we were shooting in a field, and I don't think that you would ever be able to tell that right outside there are horses and cows and grass and dirt everywhere. They made this gorgeous little setup—they laid the rugs down on the grass. I love the way that they create these little moments on the set."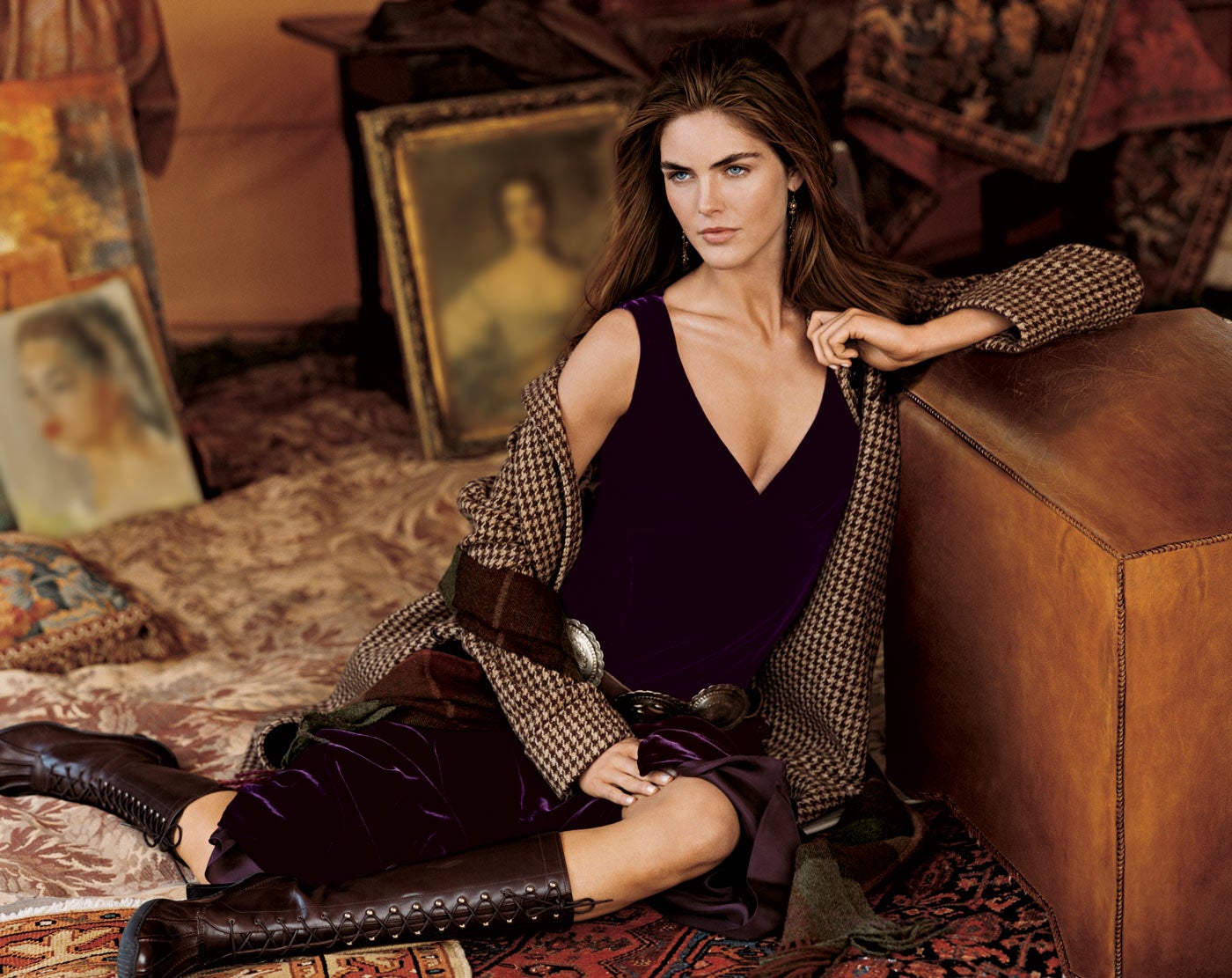 SPRING 2007
[below left] "I remember this silver sparkly headpiece really well. It was really exciting because I didn't do any runway stuff until after I graduated high school and moved to New York. That was always my dream, to do runway, and to do the Ralph Lauren show. And I really love this look. I got to wear a silver skirt with this sparkly tank top tucked in. It was just classic American sportswear that's been just completely elevated into eveningwear.
"I remember going in for my casting and meeting Ralph for the first time. You go in for the fitting, and it's such a collaborative effort. It's, like, 11 o'clock the night before the show, and everyone's trying to get everything done. I love seeing how it all comes together."
SPRING 2013
[below center] "I just love how Ralph, in every season, feels fresh but still keeps with his classic aesthetic. I love this little poncho. It's got tassels on it, and it's so cool and updated, but then it's still in a classic shade with the beret and jewelry and everything. I love seeing how every season he does something cool and unexpected in that way. It's really beautiful."
FALL 2013
[below right] "I like this one because fall is my favorite season. I love the little newsboy cap and the flared peacoat. Doing Ralph Lauren shows feels like family. You're almost brought to tears when he does the final walk and everyone starts clapping. And when he comes backstage, all of the girls, all of the models, everyone backstage is still crowding around. A lot of shows, people will disperse and get changed. But everyone stays for Ralph and wants to congratulate him and thank him. It's really special."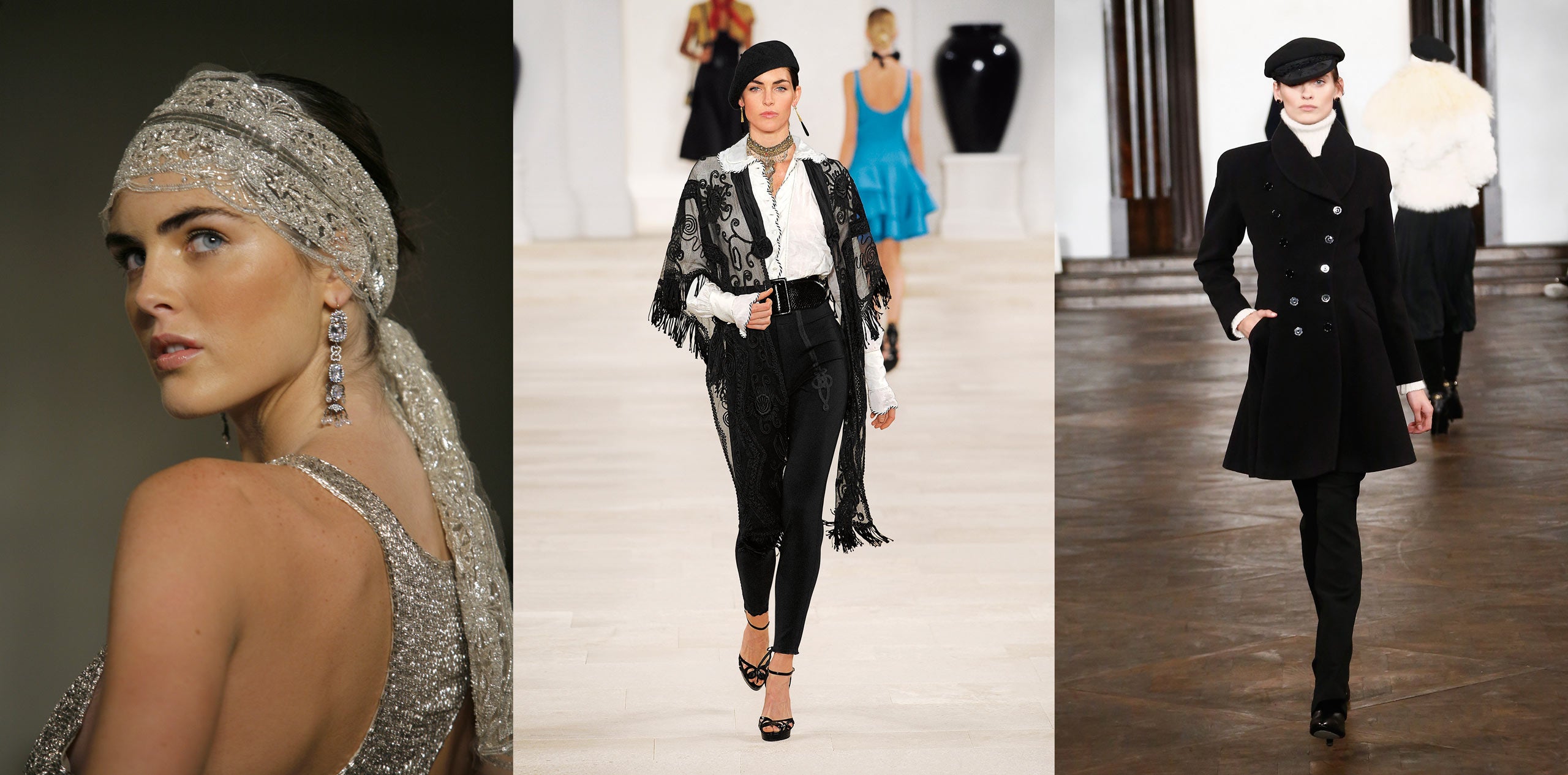 Photograph by Boo George; Courtesy of Ralph Lauren Corporation
Photograph by Bruce Weber; Courtesy of Ralph Lauren Corporation
Photograph by Randy Brooke/WireImage
Photograph by Julien Hekimian; Courtesy of Ralph Lauren Corporation
Courtesy of Ralph Lauren Corporation