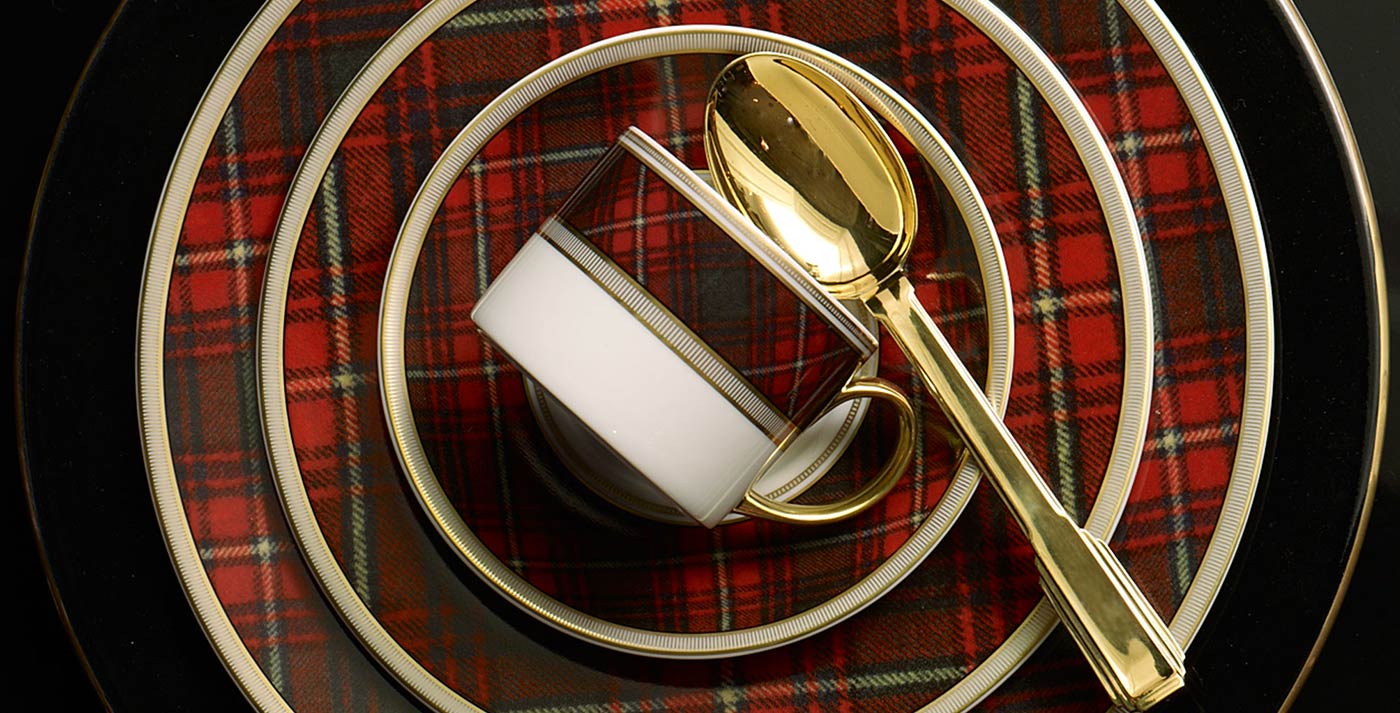 Style
The Holiday Entertaining Guide
11 ways to update, upgrade, and otherwise RL-ify your holiday hosting experience—with expert advice from a few of our favorite home decorating gurus
"It's not just what you wear, but how you live, and what you surround yourself with."
When Ralph Lauren said those words, he wasn't necessarily talking about the holidays—but the sentiment is particularly apt at this time of year, with its packed calendar of family gatherings, glamorous nights out, and intimate dinner parties. To help navigate all that, we assembled a few of our favorite home design experts—from noted designers and decorators to a model turned foodie—for their tips on how to entertain in style, however you plan to celebrate this holiday season.
Embrace the Statement Table
As interior designer and Architectural Digest special projects editor Nathan Turner puts it, "Why bother going through the whole rigmarole [of holiday hosting] if you don't have a fabulous table?" A great way to do that? Embrace the eclectic look. Mix and match glassware, or pair traditional silver pieces like tureens and serving platters with modern porcelain. "A lot of people don't think to do that," says writer and designer David Netto, who always tries to bring something different to the table. Or, if you're sticking with a traditional holiday color scheme, Turner recommends building your table around the tartan Duke Tabletop Collection from Ralph Lauren Home. "It's such a great example of traditional china that you can do 100 different things with," he says. "I'll probably use it my whole life."
Color Outside the Lines
The iconic holiday hues are iconic for a reason—but they're hardly your only option. "It doesn't have to be all red and green, or red and white," says Turner, who's a big fan of both "red on red and red and raspberry. I've also seen really pretty tables that were orange at Christmas, with big bouquets of orange and lemon leaves and that sort of thing."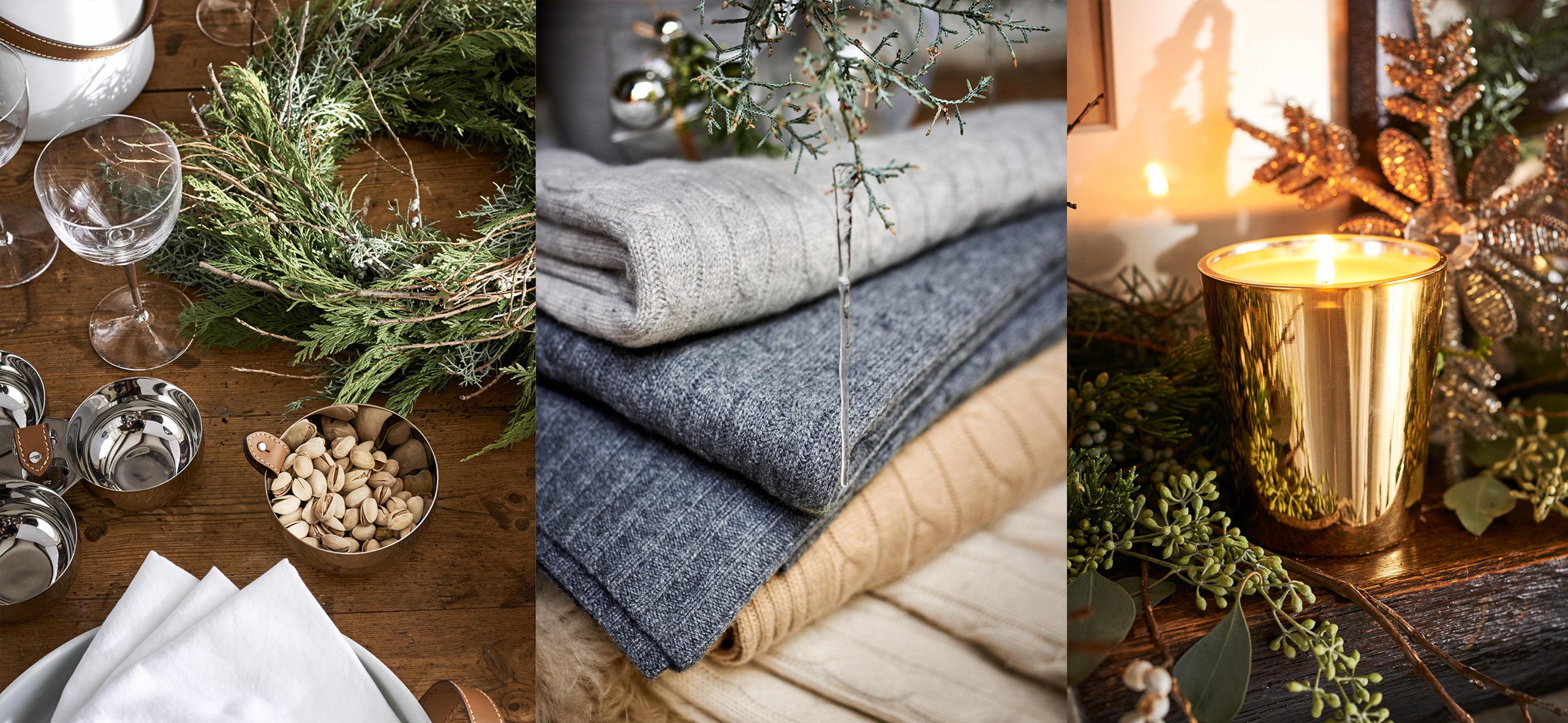 Lights Down Low
Color is a personal decision, but if there's one thing virtually every party host agrees on, it's that there's such a thing as too much light at a party. There's some disagreement over how much is too little, however. Netto likes to keep things dark and moody—"lights should be hazardously dim," he says—while Elettra Wiedemann, the fashion model turned culinary guru behind the site The Impatient Foodie, takes a more moderate approach. "I like to set my light to what I call 'The Glow'—a notch above romantic dinner setting." And however moody you like your lighting, nothing brings magic to a room like candlelight. The flicker of flames through glass hurricanes on the table, the warm glow of votives in cut-crystal holders on the mantel, and a few slim tapers in silver candlesticks will add an air of romance and mystery to your party. In candlelight, says New York–based architect and decorator Robert Couturier, "everybody looks good."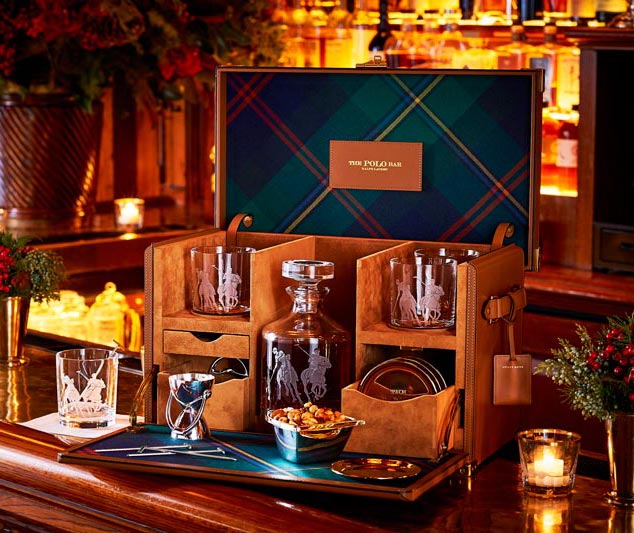 And Speaking of Candles…
Keep in mind that the right candle can be a source of fragrance as well as ambiance. "Scent is crucial in a home. It gives that touch of coziness," says Martina Mondadori, the editor of the influential European design magazine Cabana. And, she adds, scent, just like décor, is seasonal: "You want to smell different things during different seasons."
Create a Sense of Comfort
Your guests may not have come to lounge, but the mood created by lounge-friendly décor—think stacks of pillows and sumptuous throws—has a habit of permeating the mood, even at a seated dinner. (This is doubly true for rooms with a modern, minimalist style.) "I just want the house to feel warm and welcoming," says Couturier. An easy way to do that? Layer your seating areas with blankets that mix and match textures, like a cable cashmere throw (above) over a classic plaid wool.
Bring the Outside In
It wouldn't be the holidays without a bit of greenery, and if you're looking for a more modern way to, well, spruce things up, try a silver cachepot with a pair of paperwhites, as Turner recommends, or a simple, elegant collection of dried birch branches in a blown-glass vase.
Unable to Resist Those Last-Minute Invites? Embrace the Buffet
"I'm a more-the-merrier type," says Turner, who often ends up with 35 guests when he's planned for 12. "A buffet allows you some wiggle room." It also saves you from having to play server for the whole dinner. Arrange your meal on elegant footed silver trays, and let guests fill their plates at their own leisure.
Anchor Your Table
Let's face it, when it comes to the perfect holiday get-together, food, drink, and décor play supporting roles. The true stars are the guests, and the key to getting the most out of a great group, according to Wiedemann, is strategic placement of table anchors—"someone who you know is unfailingly gracious, a brilliant conversationalist, and knows intuitively how to put anyone at ease." They often serve as "second hosts, keeping the energy up, the conversation going, the wine flowing, and the laughter coming," she adds. "I place my table anchors first and then curate everyone else around them."
Raise the Bar
Thoughtfully chosen wine and top-shelf spirits are a must, but there's more to a well-appointed bar than simply stocking spirits. A perfectly mixed old fashioned  or Vesper martini  demands the right barware—in those cases, the Broughton DOF and Dagny Champagne Saucer, respectively. Explore the full range of barware  from Ralph Lauren Home, or, to bring the spirit of The Polo Bar into your home, consider the Kipton Mixologist Box. Wrapped in supple suede and the same tartan that adorns the throw pillows at Ralph Lauren's celebrated New York City restaurant, the set includes etched rocks glasses, decanters, and all the necessary accoutrements (including the requisite polo mallet cocktail picks).
When It Comes to Music, Words Get in the Way
Music is an important component of ambiance, says Wiedemann, as long as "A) it's not super loud, B) it's not EDM, and C) it doesn't contain lyrics," which tend to create energy-sapping conversational detours. During the holidays, go for classical jazz, and save the karaoke for another time.
Finally, Savor the Moment
The most important rule of hosting? Don't forget to show up to your own party. "To sit around a table today is really a treat," says Mondadori, "especially because many of our relationships nowadays go through emails or social media." When the guests arrive, turn your attention to them, and not to any last-minute details you may have neglected to handle. After all, adds Turner, "I always say that the host sets the tone—if the host is having a good time, then everyone's going to have a good time."
is a writer based in New York City.
All photographs courtesy of Ralph Lauren Corporation