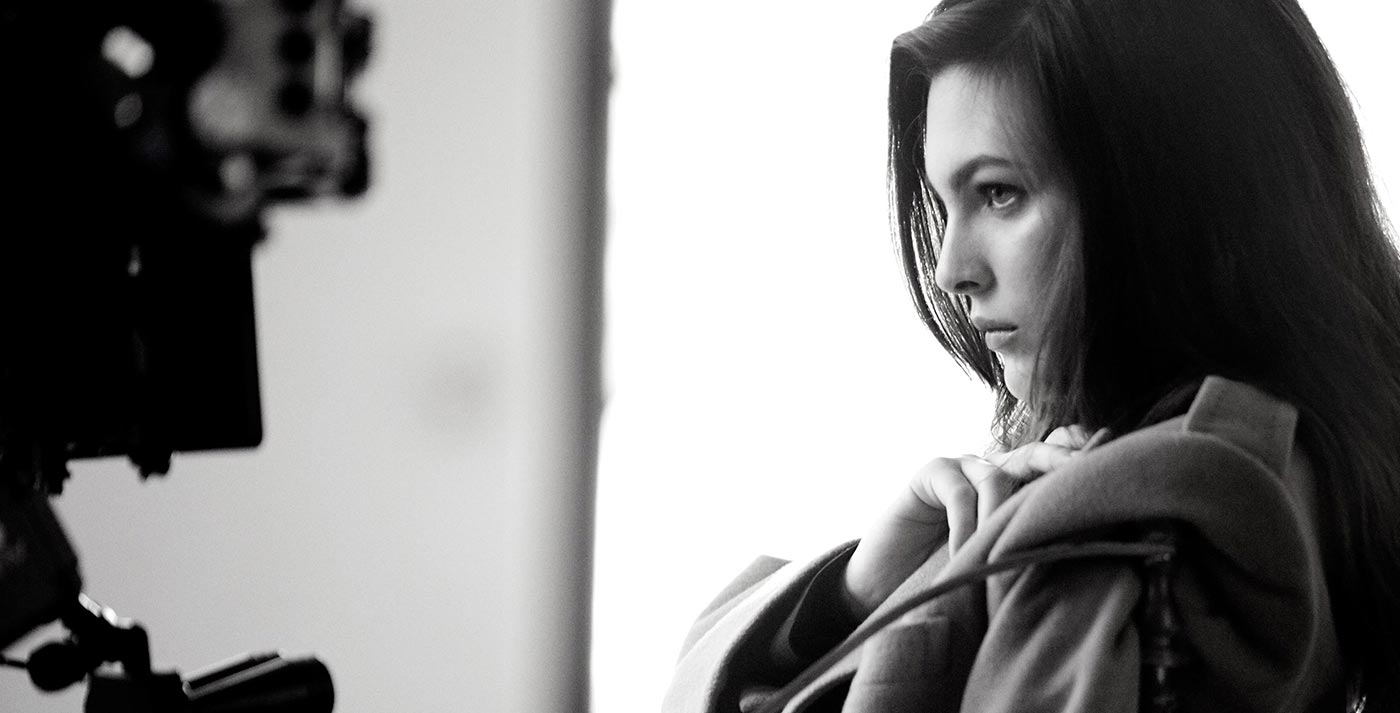 Style
Modern Icons
The stars of Ralph Lauren's Iconic Style campaign on confidence, ease, and timeless style
"I aspire to create a sense of timelessness, a kind of foreverness, a style that is enduring." —Ralph Lauren
Since founding his brand in 1967 with a line of handcrafted neckties that, with their Old Hollywood sensibility and wider profile, bucked the skinny-tie conventions of the day, Ralph Lauren has designed clothing that transcends trend.
His newest campaign is a celebration of that sensibility.
Photographed in New York by Steven Meisel, the campaign highlights 10 iconic pieces worn by 10 iconic women. Each photo represents the effortless elegance and timeless style that define the World of Ralph Lauren, and each of the women is, in her own way, the embodiment of what it means to be confident, timeless—iconic.
"I guess it's a very rare thing," says Stella Tennant when asked what makes an icon. "There has to be something totally classic about it—something that never loses its purpose, that just lasts, and generations after generations are drawn to it."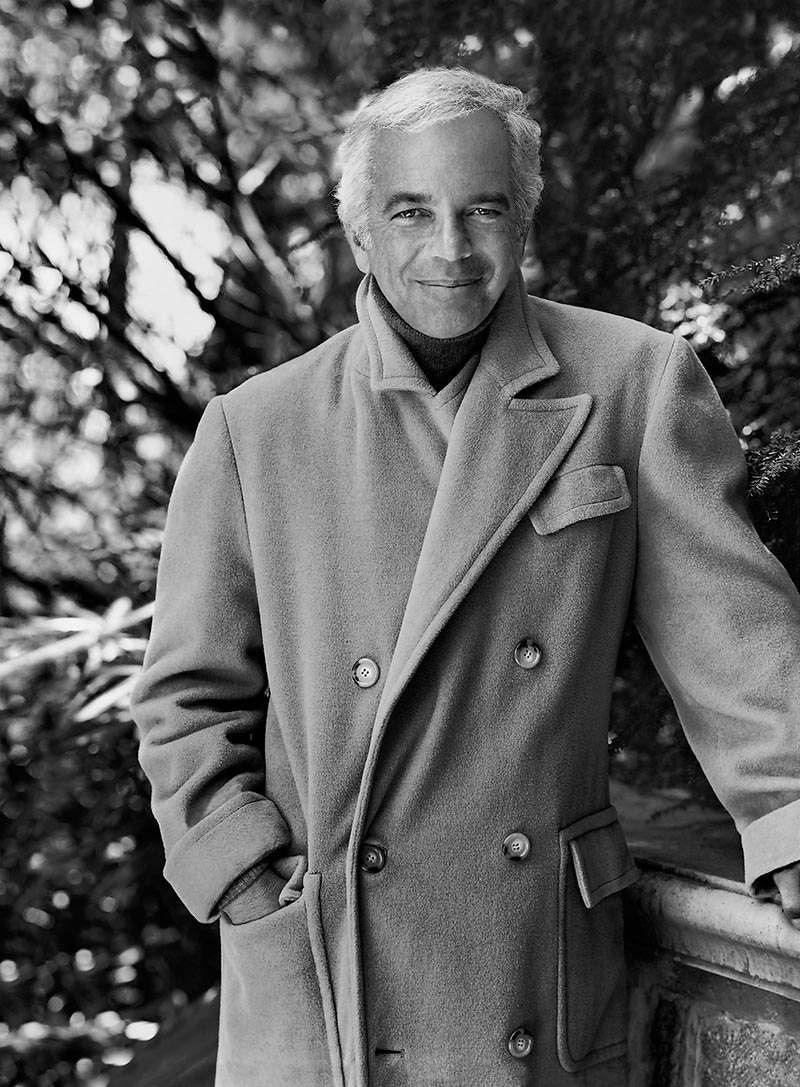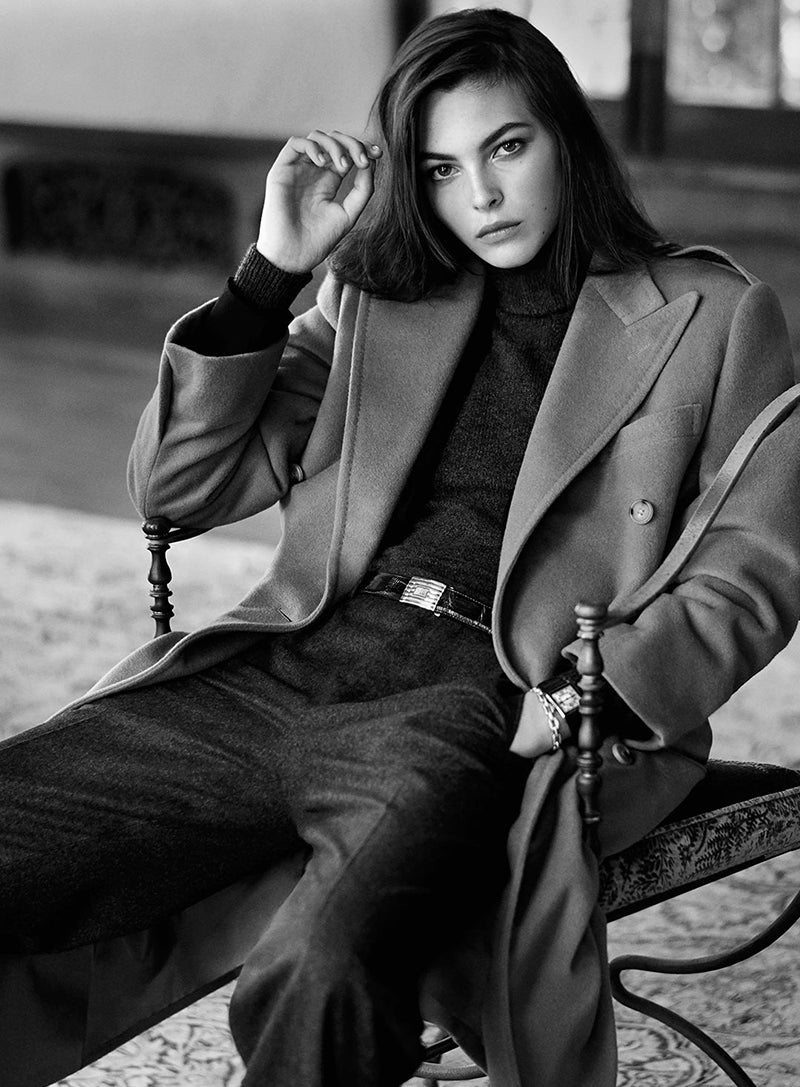 "I was a bit rebellious when I was a teenager," says the granddaughter of the 11th Duke of Devonshire, who wears The Army Field Jacket alongside her daughter Iris (see below for a slideshow of the campaign images). Tennant made her runway debut at age 17 and has since become one of the world's most inspiring and influential models. When not walking the runways of New York, Paris, or Milan, she lives with her husband and four children in their Scottish home, where she puts a premium on function. "I gravitate to practical things," she says. "Living in Scotland, there's a lot of weather there, so stuff has got to work."
"I think an iconic woman really knows who she is and dresses for herself, feels good about what she's wearing, and portrays this kind of amazing confidence as a result," says the equally iconic Jacquetta Wheeler, who has been one of the world's top models for nearly two decades. "It takes confidence to be inspiring," adds Wheeler, who wears The Officer's Jacket .
"Putting yourself together in an individual statement is what I most admire," Mr. Lauren has said. "And when you have confidence, I think it shows." Few embody this spirit more completely than Cameron Russell, whose conversation-driving TED Talk, "Looks Aren't Everything. Believe Me, I'm a Model," went viral in 2012. "Sometimes beauty matters. But to me, right now in my life, it doesn't matter a lot. When I get dressed or when I buy clothes, I think about the messages that they're sending," says Russell, who projects an effortlessness confidence in The Sailor Pant . For her, the most important question is, "Do you feel confident in yourself? I think that when you are paying attention to style and you find that right outfit, when you find that right presentation, you're saying something without saying something. That can be really wonderful, and powerful, and comfortable."
"When I put on my favorite piece from my closet, I just feel confident and happy," adds Fei Fei Sun, a native of Weifang, China, who has appeared on countless magazine covers since breaking out in 2008 when she represented China in the influential Elite Model Look contest. Donning the classic Peacoat , she says, "And it's me."
For actress Margaret Qualley, seen in The RL Safari Jacket , to be iconic is to be yourself. "I generally tend to respect or admire people who just don't care what other people think and just do whatever feels right," says Qualley, who credits her parents—including mother Andie MacDowell—for giving her the freedom to find her own individual style. "It's just doing whatever makes you feel good, not having to impress anybody or be a certain way for somebody else."
"The most important thing is that you like what you're wearing. You just feel like yourself," says Vittoria Ceretti, a native of Brescia, Italy, who was shot for the cover of Italian Vogue by Steven Meisel. Wrapped in the luxurious British Warmer , she says, "It's just very comfortable, but it makes you feel elegant at the same time, like you can do anything in it."
"To me, clothes don't wear the person; the person wears the clothes," says Alicia Burke, the Jamaican model who emerged as one of the Spring 2017 season's breakout runway stars. "My attitude to life is more easygoing. I don't let anything really bother me. If there is a problem, [then] there is a solution. It's always going to be fixed," she says, echoing the function-driven spirit of The Fireman's Coat.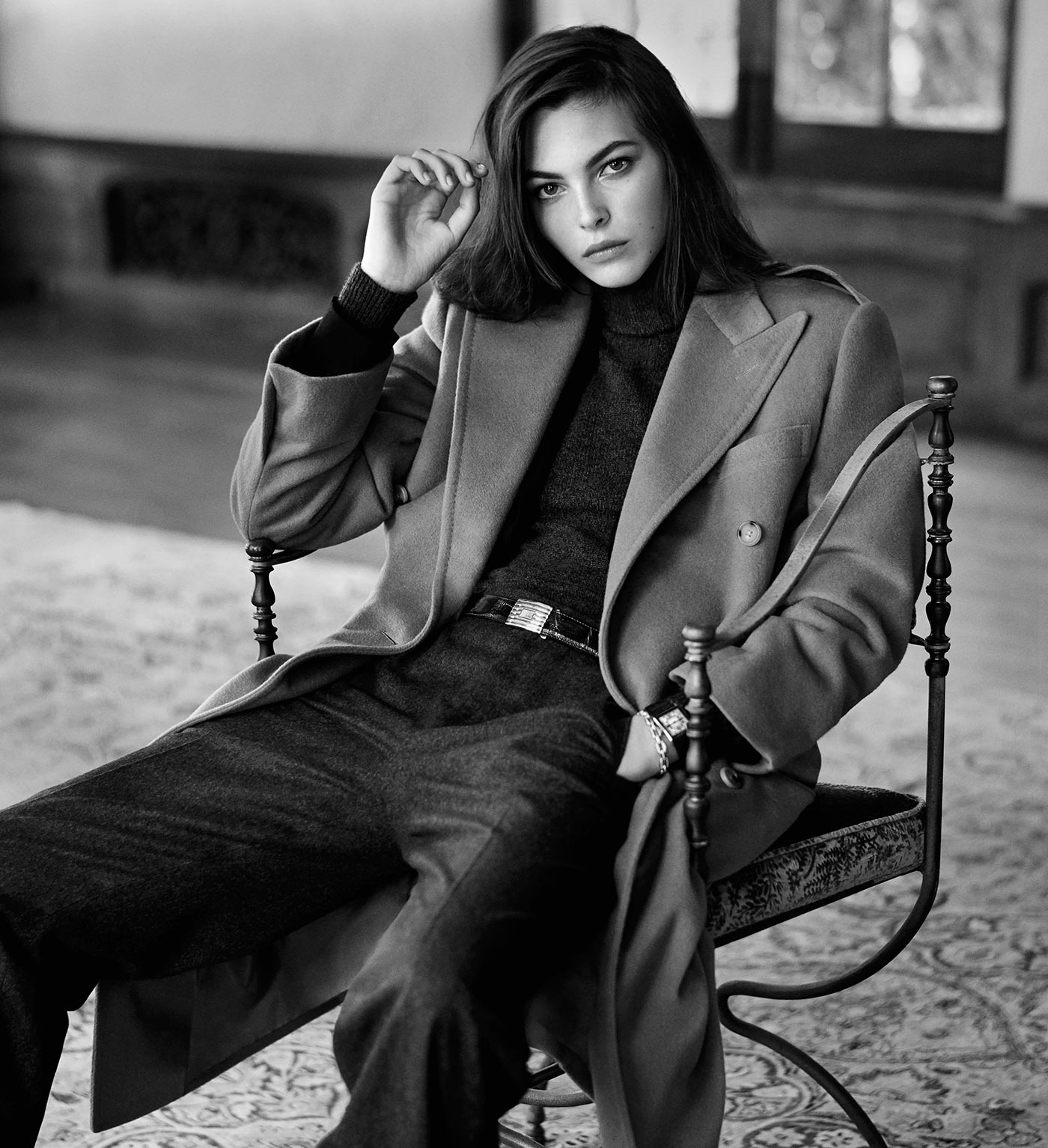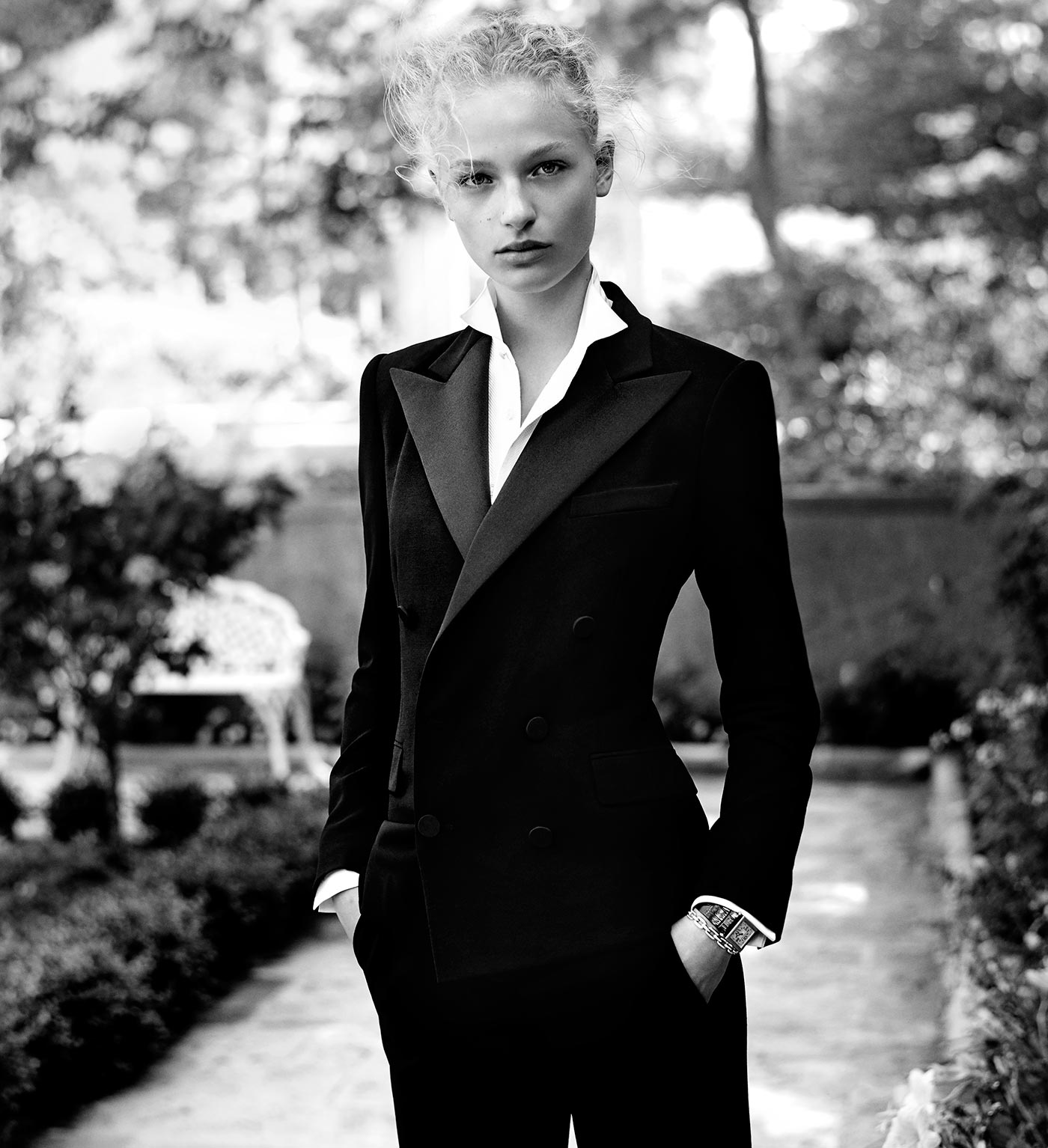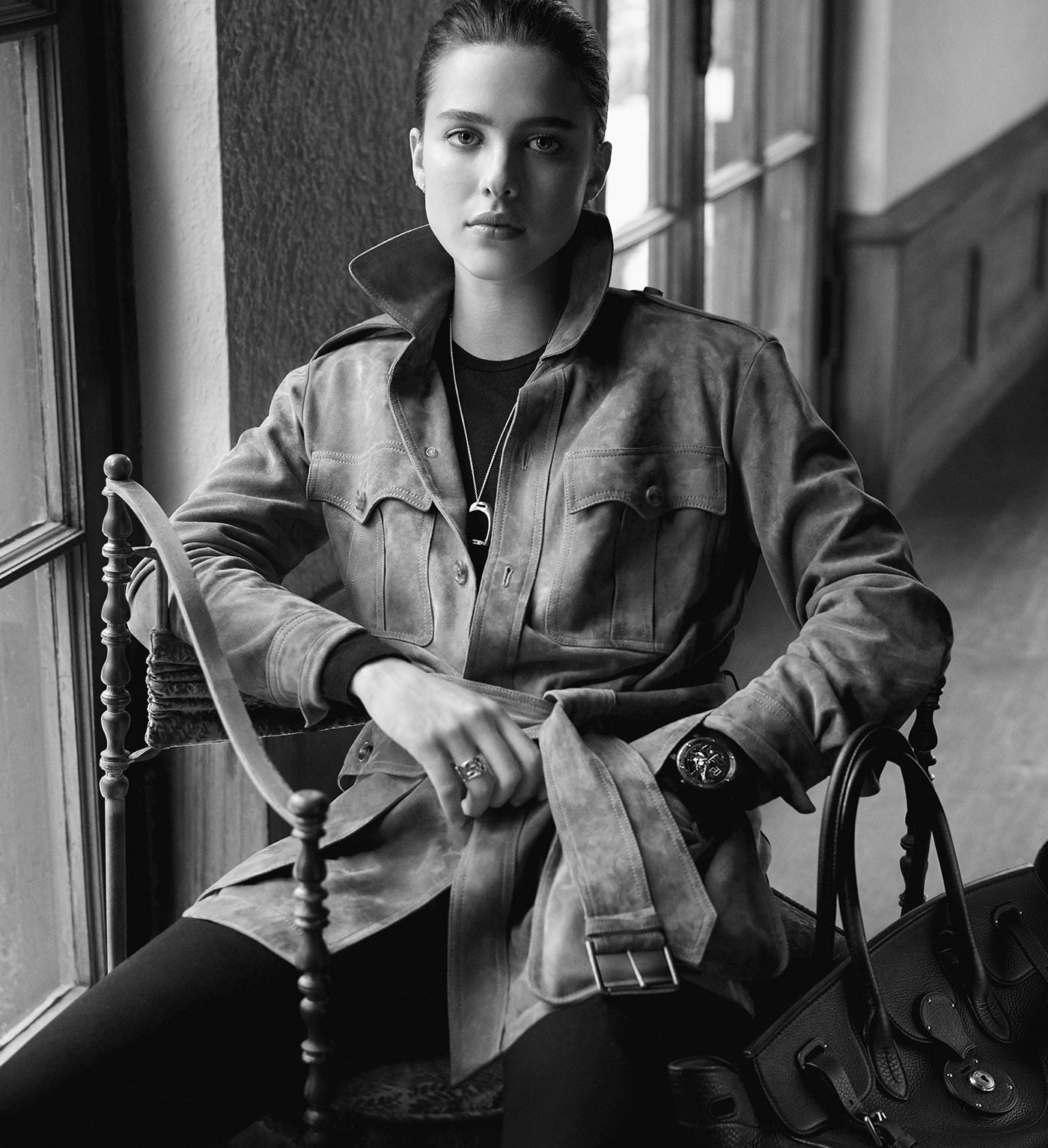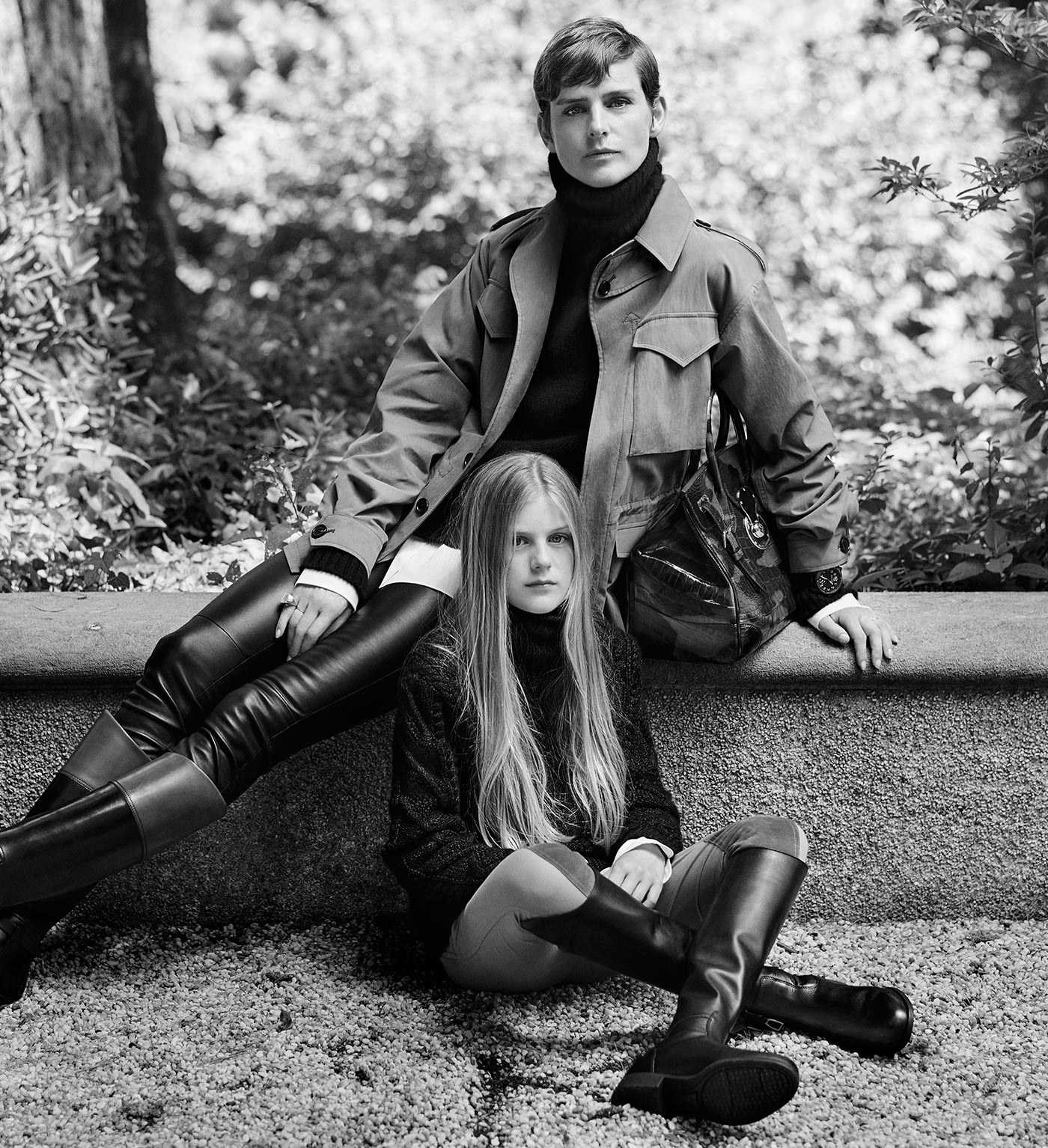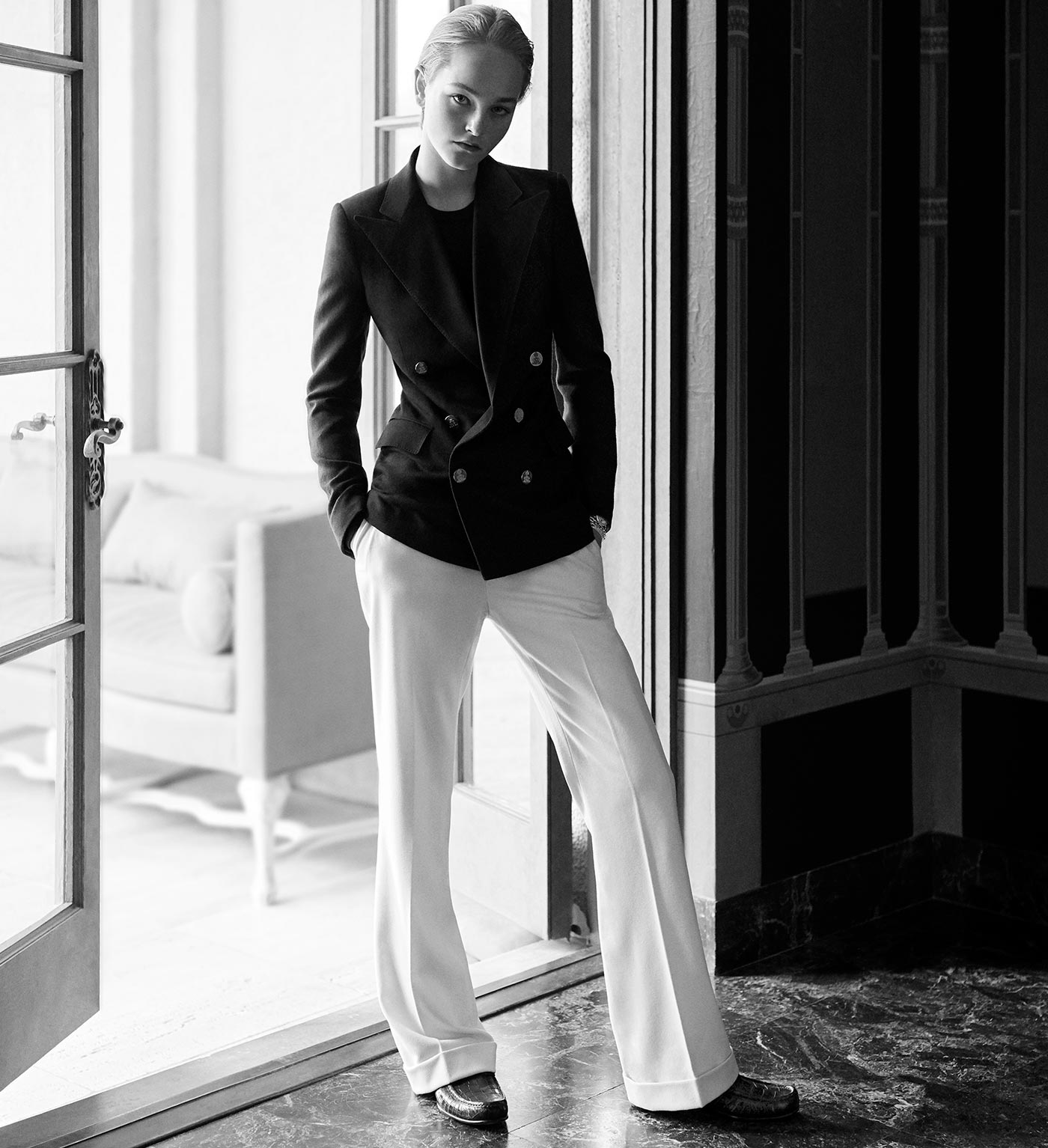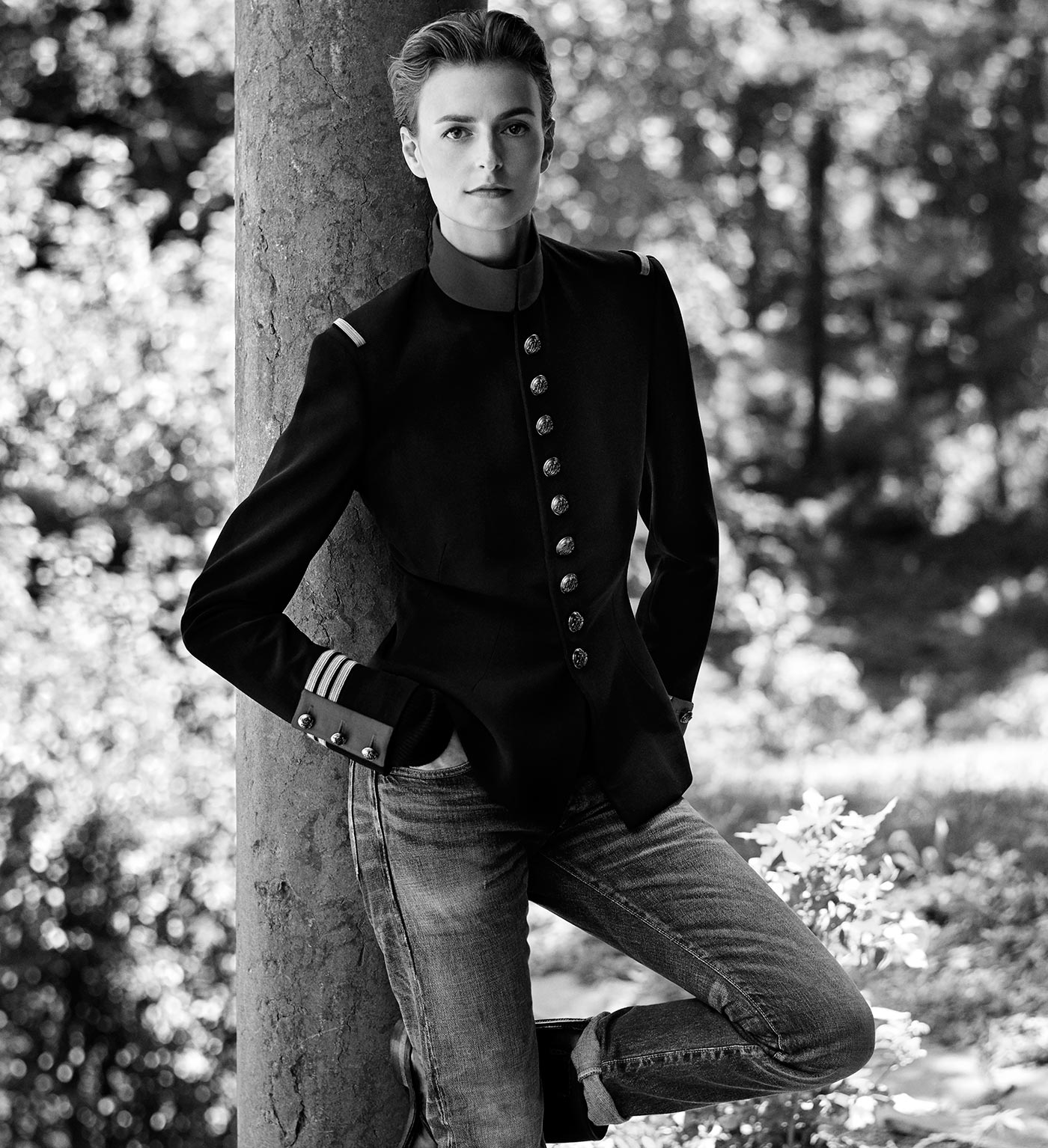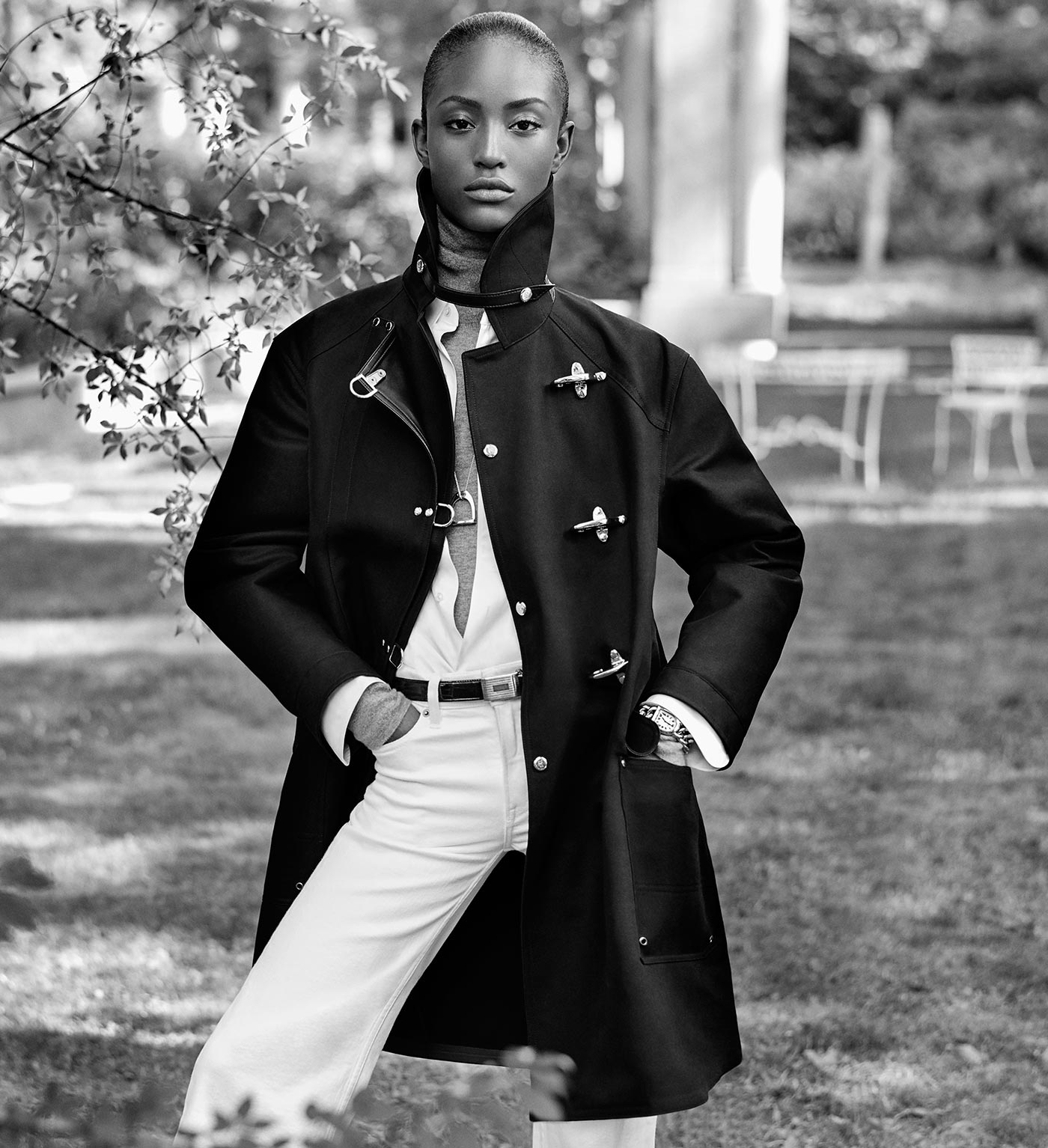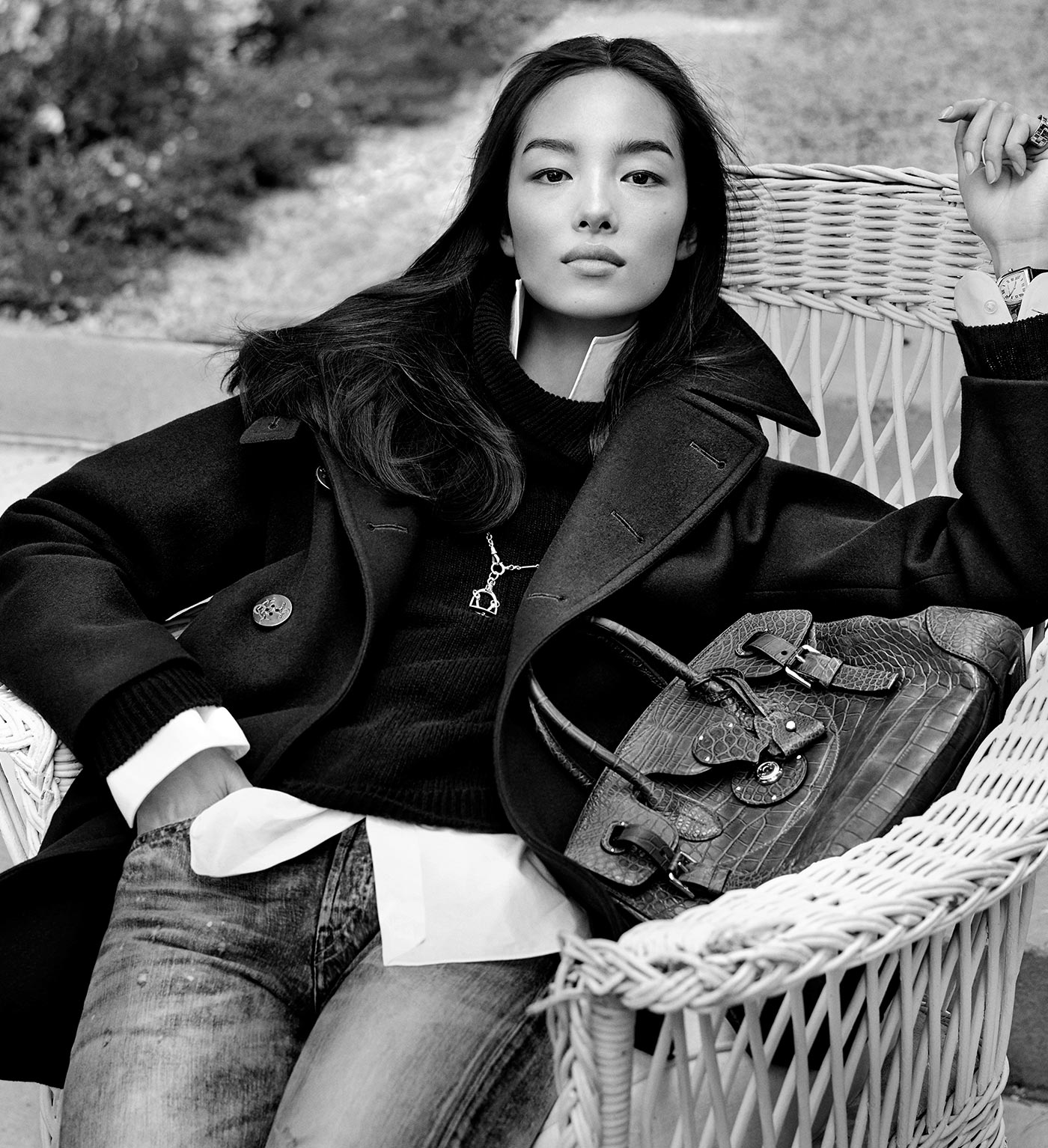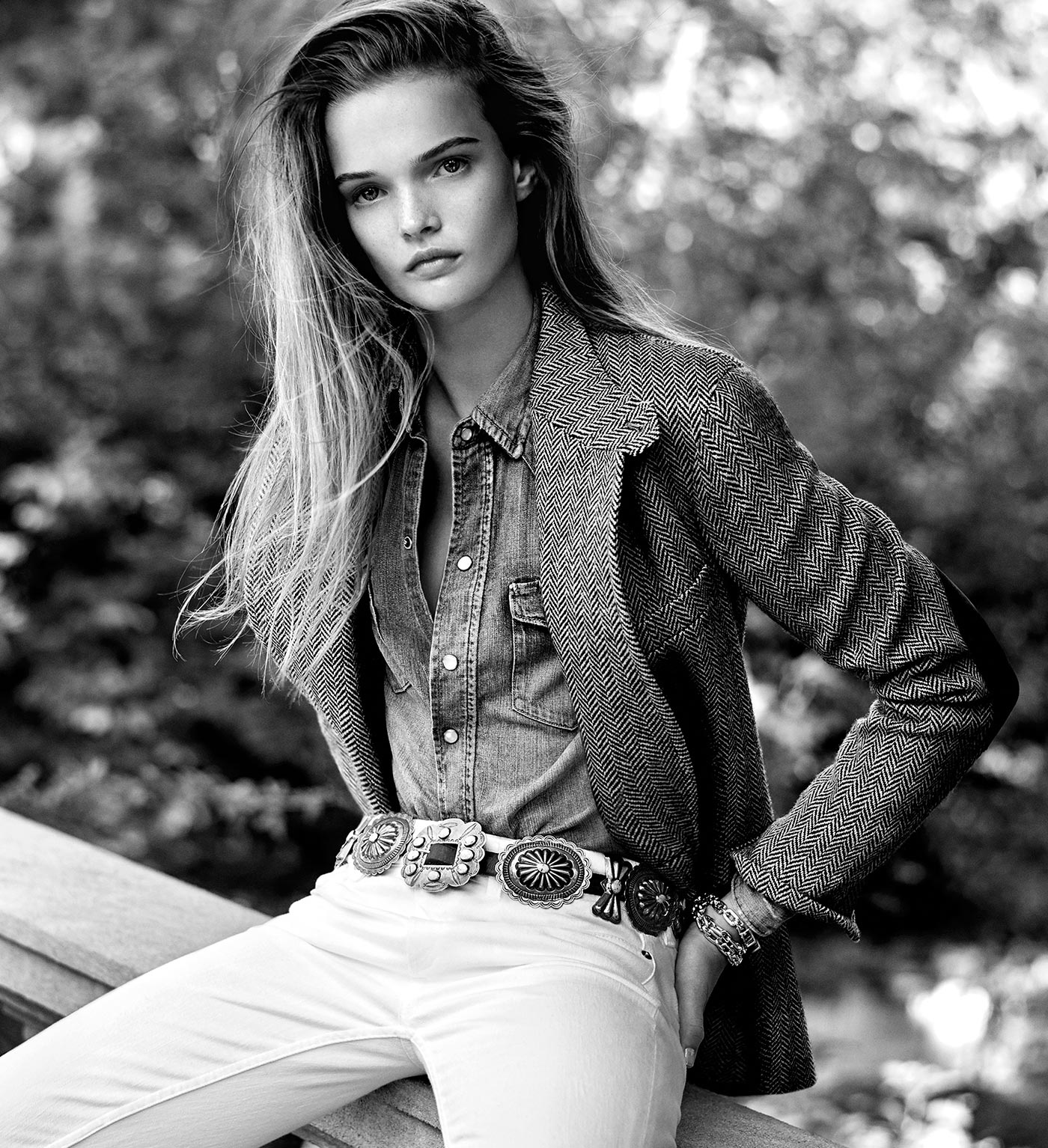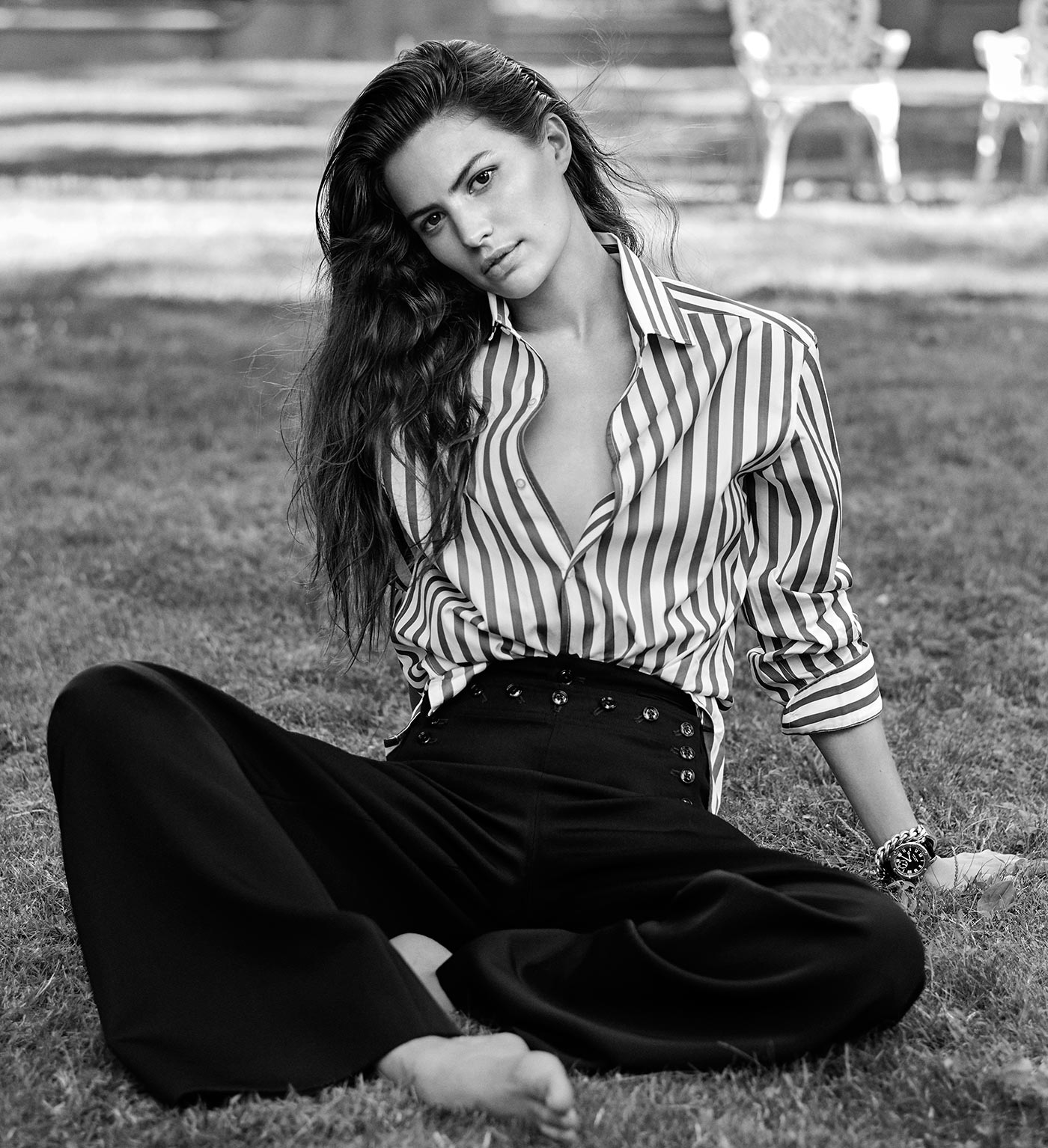 For Jean Campbell, the daughter of the 7th Earl of Cawdor and noted fashion editor Isabella Cawdor, an eye for timeless style runs in the family. "It's classic, and you could wear it with lots of different things," she says of The RL Blazer, which she wears in the campaign. "You could dress it up smarter, but then you could also wear it with, like, a pair of jeans."
Danish breakout star Frederikke Sofie, who wears The Tuxedo , shares Campbell's appreciation of versatility. "I like to think that I can wear [this] for anything," says Sofie. Mr. Lauren, who helped pioneer the art of wearing jeans with a tux jacket, would no doubt agree.
Even the freshest face in the campaign, newcomer Lulu, is a believer in longevity. "I like clothes that last a long time," the New York native says, modeling The Tweed Jacket . "When I was little, I remember my mom took me to a vintage store, and I got an old Ralph Lauren blue-and-white striped shirt that I still have."
However they're worn, each of these pieces bears the hallmarks of enduring American style, and is designed to be worn for years to come. In the end, the power of an iconic garment should never be underestimated.
"That was part of the reason the Soviet Union fell," says Russell with a smile. "People wanted to buy blue jeans."
photograph by bruce weber; courtesy of ralph lauren corporation
photographs by steven meisel; courtesy of ralph lauren corporation