On January 18, 1957, the first XKSS left Jaguar's Browns Lane manufacturing plant in Coventry, England, bound for distant shores—and automotive legend. A total of 16 of the two-seaters were made, slowly rolling out of the factory—two off to Canada, one to Hong Kong—until February 12, when a fire engulfed the factory, destroying the 11 remaining models. Suddenly, the rare XKSS was even scarcer, which has only served to fuel its desirability among car enthusiasts over the years. Among them, Ralph Lauren himself, whose exquisite collection includes the iconic automobile.
More on Mr. Lauren's particular model in a moment. First, a bit of history. The XKSS' origins reside in the Jaguar D-Type, a race car that won the 24 Hours of Le Mans three consecutive years, from 1955 to '57, beating the likes of Ferrari, Aston Martin, Maserati and Mercedes-Benz. Even as the car was racking up victories, Jaguar management was already planning its successor, and decided to convert its unsold race cars to street-legal specifications. The result was the XKSS, with the XK referring to the name of the engine and SS to "Super Sport."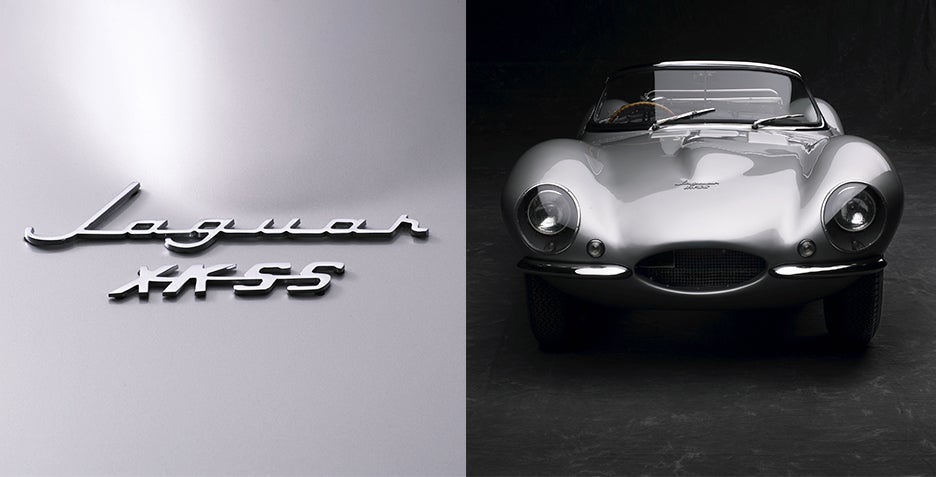 There were very few cars on the street that could perform with it.
And super it was (if not actually supercharged). The 3.4-liter, six-cylinder, naturally aspirated petrol engine produced 250 horsepower, sufficient to motivate the 2,030-pounder to 149 mph in a 1957 Road & Track magazine test. The 12 XKSS cars shipped to the United States at that time carried an MSRP of $6,900; in 2013, Sports Car Digest valued the car at roughly $6.9 million, for an appreciation of precisely a hundredfold.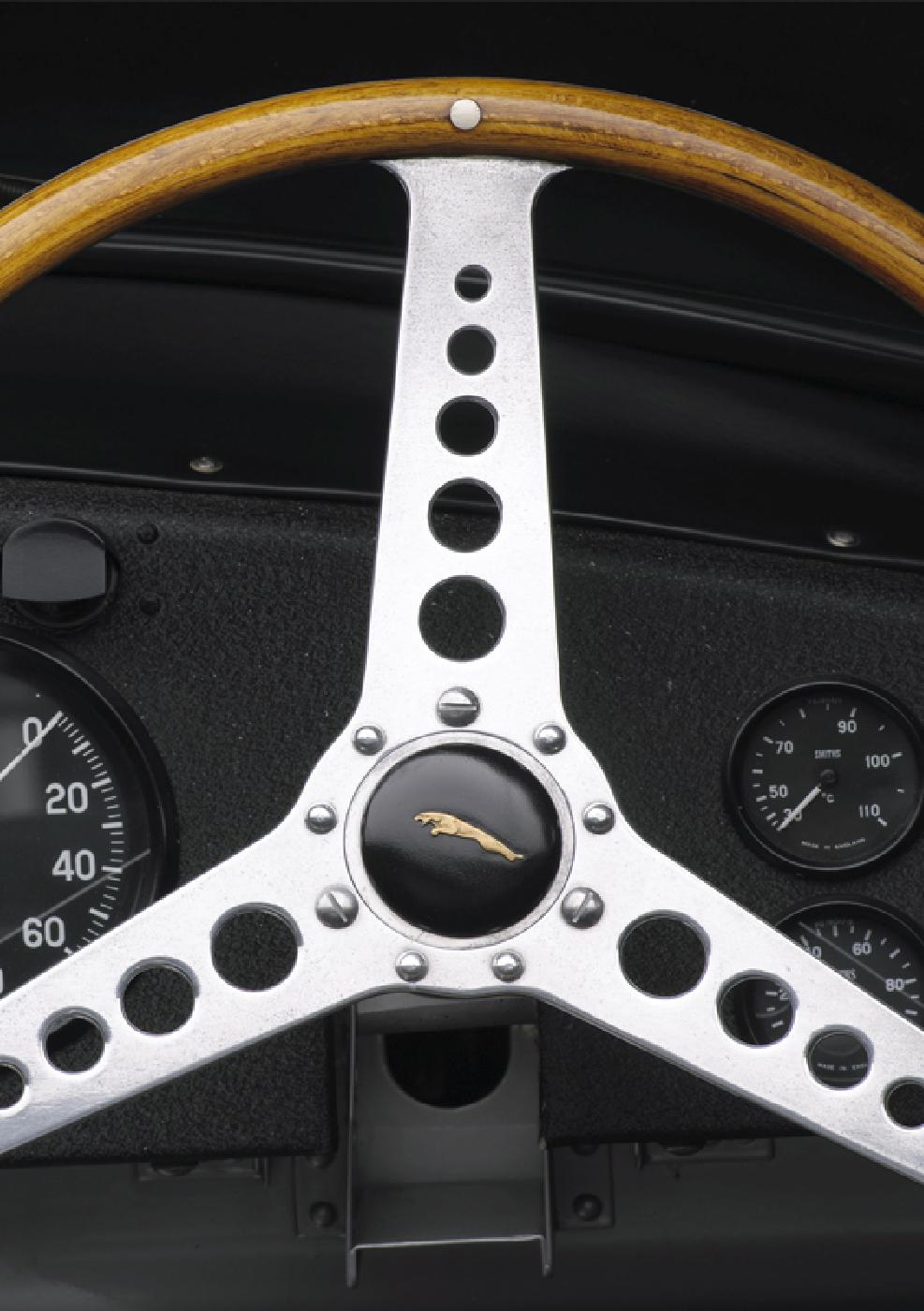 "In the context of the day," says Fred Hammond, heritage consultant for Jaguar Land Rover North America, "there were very few cars on the street that could perform with it—and even fewer that could corner with it. The Corvette of the time was more of a straight-line car that needed to be coaxed into turning, whereas this car was race-bred with a nearly identical twin that won Le Mans three times."
And the XKSS' indisputable beauty and style were practically predestined. The car was born in what is arguably the golden age of sports-car convertibles, at a time when car designs were sculpted by hand in clay, boasting voluptuous curves that mirrored screen sirens of the day. These "sport racers" were of that glorious and virtually lost genre of cars sprinting at a breathtaking pace along the fine line between production car and racing car. The D-Type was designed by Malcolm Sayer, who worked in aerodynamics during World War II, and was done with a slide rule and analog math, with models taken to a wind tunnel for testing. "That's the technical part," says Hammond. "But there was also an aesthetic part that involved refining clay models by hand."
The XKSS' combination of gorgeous curves and raw power caught the eye of Steve McQueen, who acquired chassis number XKSS 713—the fifth car built—in late 1958. Five years later McQueen and his car, which he regrettably dubbed the Green Rat, were featured prominently in Life magazine. The photos continue to circulate today on style and automotive websites, inspiring fascination and envy as deep as the British Racing Green paint job.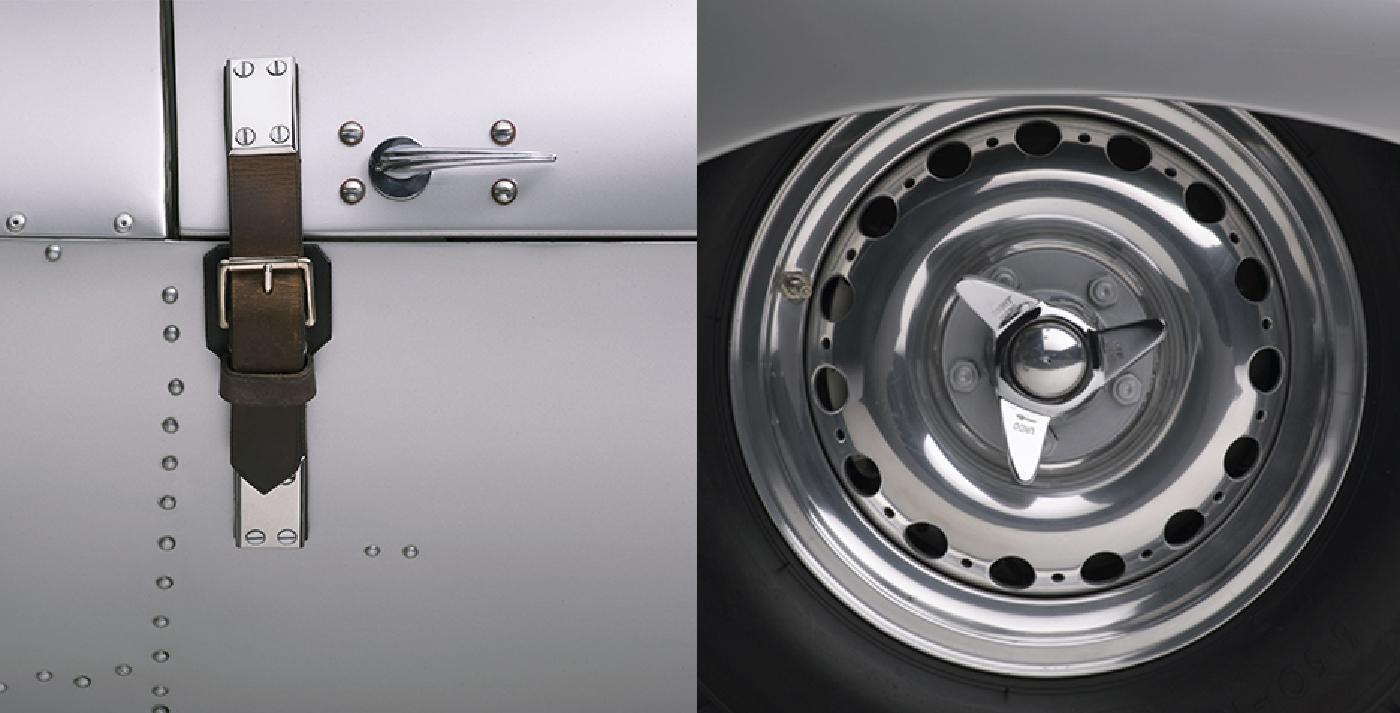 McQueen eventually sold the car—to casino owner William F. Harrah to add to his 1,450-plus car collection in Reno, Nevada—with the stipulation that it could not be resold. McQueen later regretted the sale, and in 1977 paid double what he had paid nearly 20 years earlier to buy it back. He drove the car for three years until his death in 1980. (In 1984 it was sold to McQueen's friend Richard Freshamn for $148,000, who later sold it to Margie and Robert Petersen of Hot Rod magazine and Petersen Automotive Museum fame.) Four years later it was auctioned off to a private collector and was finally purchased by the Petersen Automotive Museum in Los Angeles in 2000. Today, the Green Rat is reportedly insured for $40 million.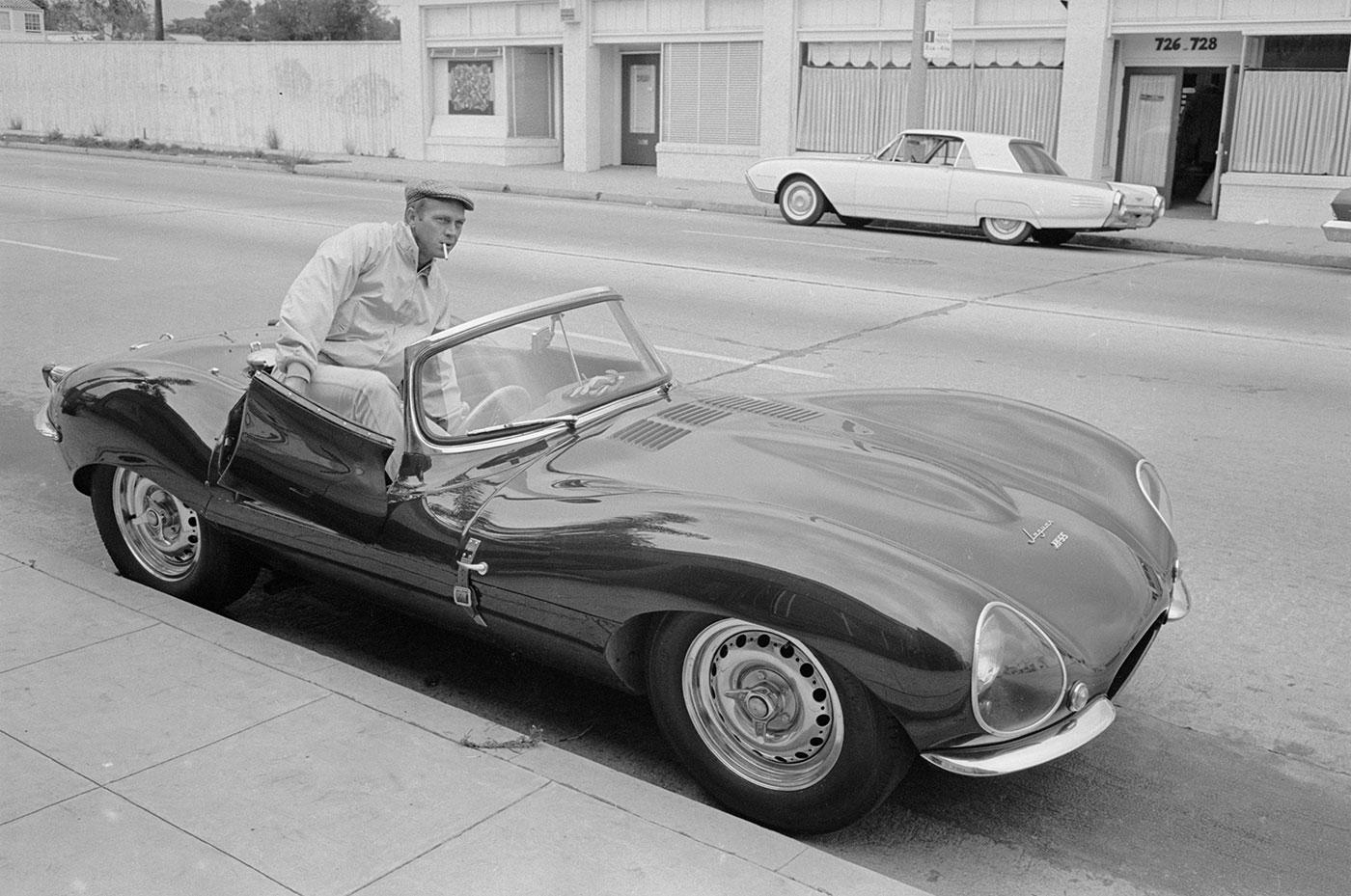 As for Mr. Lauren's XKSS, it boasts the chassis number XKD 533, indicating it was initially a D-Type race car, painted French Racing Blue and dispatched to France on November 9, 1956. Two years later it was sent back to the factory for XKSS conversion and was painted British Racing Green. The car stayed in France for several decades before short ownerships in the UK and Australia, when, now silver, it finally entered Mr. Lauren's distinguished collection.



In 2010, at the famed Pebble Beach Concours d'Elegance, 12 of the first 16 cars were gathered together in celebration of the 75th anniversary of the Jaguar name, which first appeared as a model name for the 1935 SS 100, a car made by what was known as the Swallow Side Car Company. The 12 XKSS originals were reunited for the first time since they rested in the Jaguar factory nearly half a century before, just waiting to pounce.
Longtime
RL Mag
 contributor
, best known for his website
Ivy Style
, recently launched the site
Masculine Interiors
, which celebrates elegant men's spaces, from bachelor pads to corner offices.
Time & Life Pictures

COURTESY OF RALPH LAUREN CORPORATION

PHOTOGRAPH BY JOHN DOMINIS