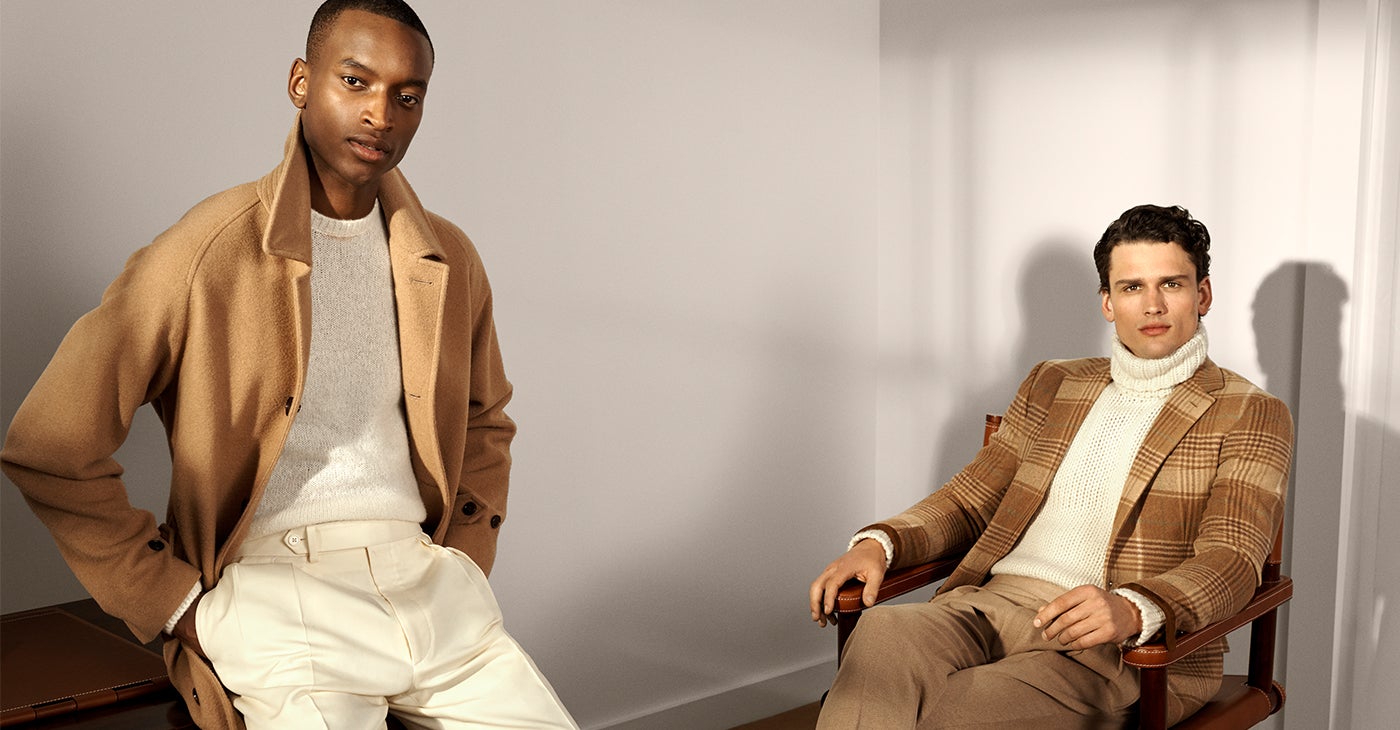 Style
The Ellis Effect
A storied mill in Yorkshire, England, creates some of the world's finest fabrics, exclusively for Ralph Lauren Purple Label
We know that fabric defines clothes—it's the indispensable element of what we wear—but we don't always appreciate what goes into our most beloved tweeds, flannels, worsteds, and wool. At Joshua Ellis, the storied textile mill in Yorkshire, a two-hour train ride north of London, they've specialized in cashmere, Escorial, and other natural fibers since 1767. That's a long time to refine methods, and the result is some of the most singular fabrics in the world.
Joshua Ellis began as a cloth merchant, providing fabric to local garment manufacturers. Demand was so high that they began weaving textiles themselves. The small mill has partnered with Ralph Lauren for more than 25 years, and the companies work as true collaborators. The results are achingly soft cashmeres woven in patterns that are the ultimate expression of English romanticism and tradition—all exclusive to Ralph Lauren.
For those of us obsessed with Purple Label tailoring, there are countless beloved fabrics that we recognize as decidedly RL—many of these were woven at Joshua Ellis. Deep green Glen plaids with a faint purple windowpane, pale wheat herringbone that is softer than it has any right to be—this is what the mill is capable of. At first, the relationship had a very simple reason for being. As Jerry Lauren, Ralph Lauren's brother and his longtime head of men's design, explains, "Ralph went for the best." That was Joshua Ellis. What they discovered is that they could make very specific fabrics that only existed in Ralph's imagination.
And that's exactly how an Ellis fabric developed exclusively for Ralph Lauren begins—with Ralph himself, as he defines the direction of the next season of Purple Label. From here, Ralph and the team work with Joshua Ellis to develop fabrics of the exact color, pattern, and weight that he is looking for. Inspiration may come from anywhere—a fragment of an old English military coat, a piece of a blazing red maple leaf. "After all these years, we speak the same language," says Kristie Reeves, Ellis' design director. The company also keeps a complete archive of all the fabrics they've made for Ralph Lauren over the years, which they can use as reference.
Once samples are produced, they're sent stateside for review by Mr. Lauren, who offers his feedback and chooses what he wants for the collection, and then those fabrics will be made in larger quantities, each to Ralph Lauren's exact specifications, each exclusive to Purple Label. Even a classic grey cashmere will exist nowhere else but in a Ralph Lauren suit.
A visit to Batley, the town Ellis calls home, makes clear what the small mill is capable of. In a modern office, the design team can create patterns and match colors. This is the intelligence that helps guide the machines. We walked down to the floor of the mill itself, where intricate machines weave fabrics in the most elaborate patterns. Reeves explains the exacting steps cashmere requires. "The number of processes it takes to make cashmere is extraordinary," she says. "At least 10 separate steps, and that's just for finishing. Even after a fabric is woven, it goes through many processes to make it finer and softer."
The finishing processes include rinsing the textile to remove the oils that arise during the weaving process, then brushing it with dried teasel from Portugal (a plant that resembles a thistle), which allows cashmere to be as thick or thin as a designer wants. This is closely monitored by the Joshua Ellis team, who can react in real time to make sure the color and finish are correct. It's more an art than a science, but they've mastered the variables and the results are remarkably intricate: a depth of color and criminally soft texture.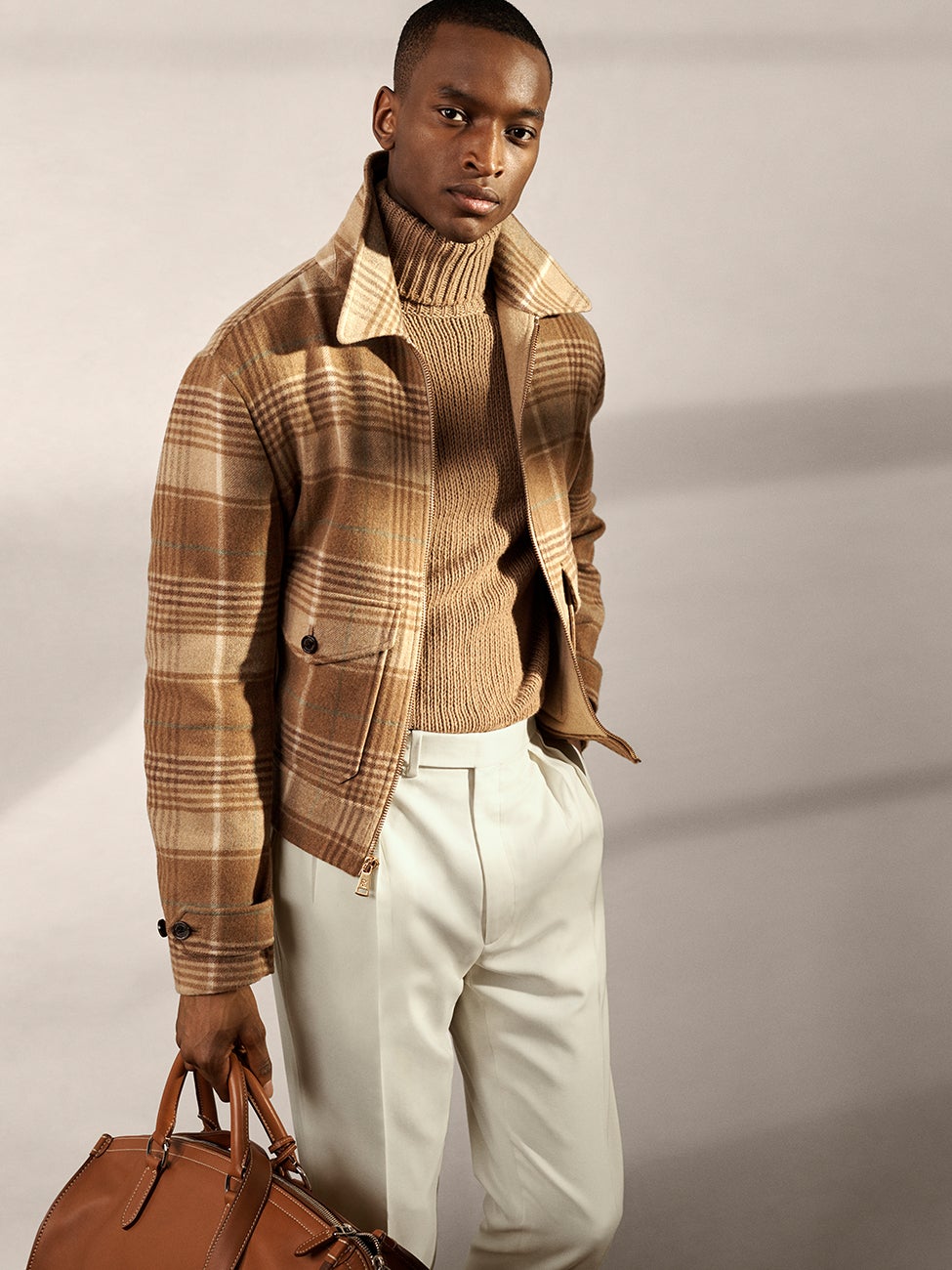 "After all these years, we speak the same language," says Kristie Reeves, Ellis' design director.
Because Ellis is a small mill, they can do things carefully and at a slower pace. For example, after their cashmere has been woven, they rinse it at a lower cycle with water that is not as hot as that of other mills. That means softer cashmere that is not stressed by intense heat, that feels better and lasts longer.
Purple Label sport coats have always been inspired by Mr. Lauren's affection for traditional English clothing from the '30s and '40s. The fabrics developed by Joshua Ellis allow that appearance to be re-created and improved upon—softer than ever before (using cashmere where old mills typically used wool), with details that make these fabrics singular in every sense.
"It's amazing how these things last through the years," says Jerry Lauren. "They go on forever." Joshua Ellis is a vital part of that enduring appeal.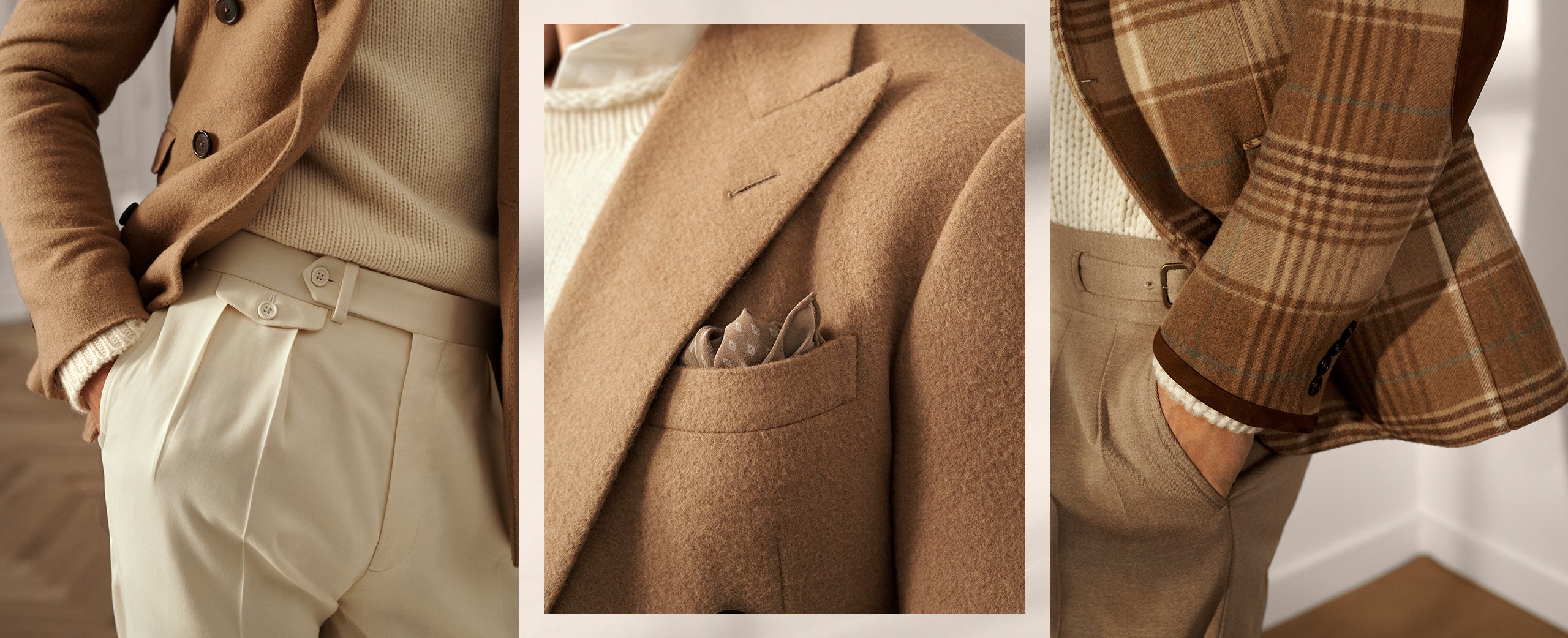 A regular contributor to RL Mag, is the author of Men and Style and Men and Manners.