Interstate 40 snakes its way across the lower middle of the United States, through Nashville; Memphis; Oklahoma City; and Albuquerque, New Mexico, and by the time it hits Flagstaff, the elevation is nearly 7,000 feet. The air is cool and crisp, and the landscape feels closer to Colorado or Wyoming than what you'd expect from Arizona. The blur outside the driver's window is of pine trees not cacti.
A bit of unexpected detail to occupy the mind, but it passes. Because I'm in this part of the country not for the landscape or the local flavor, but for the drive. The speed limit on this stretch of pavement is 75 mph, and I'm driving a late-model Porsche 911 Turbo Cabriolet equipped with Apple AirPlay and a full tank of gas. Also, 540-horsepower and the brand's legendary PDK dual-clutch seven-speed transmission, which shifts with the precision of, well, the fine piece of German engineering that it is.
My mission is twofold. One, to push this car to the limit (not really: to actually push this car to its limit on legal roads would likely involve a lengthy prison sentence). And two, to explore the area surrounding California's Joshua Tree National Park, which, over the past few years, has become one of the country's coolest, funkiest, and most interesting getaway destinations.
More on that in a bit. First, let's get back to the Porsche.
As you may have heard, Ralph Lauren is a fan of cars. His legendary collection includes more than 50 automobiles, each the ultimate expression of a particular make and model. It includes multiple Ferraris, McLarens, Bugattis, Mercedes, and Lamborghinis. But it all began with a Porsche. Specifically, a 1979 930 Turbo painted a custom black-on-black, which Ralph has called his "first legitimate speed car that had some real technology to it…. After buying that one, I became very, very excited about cars."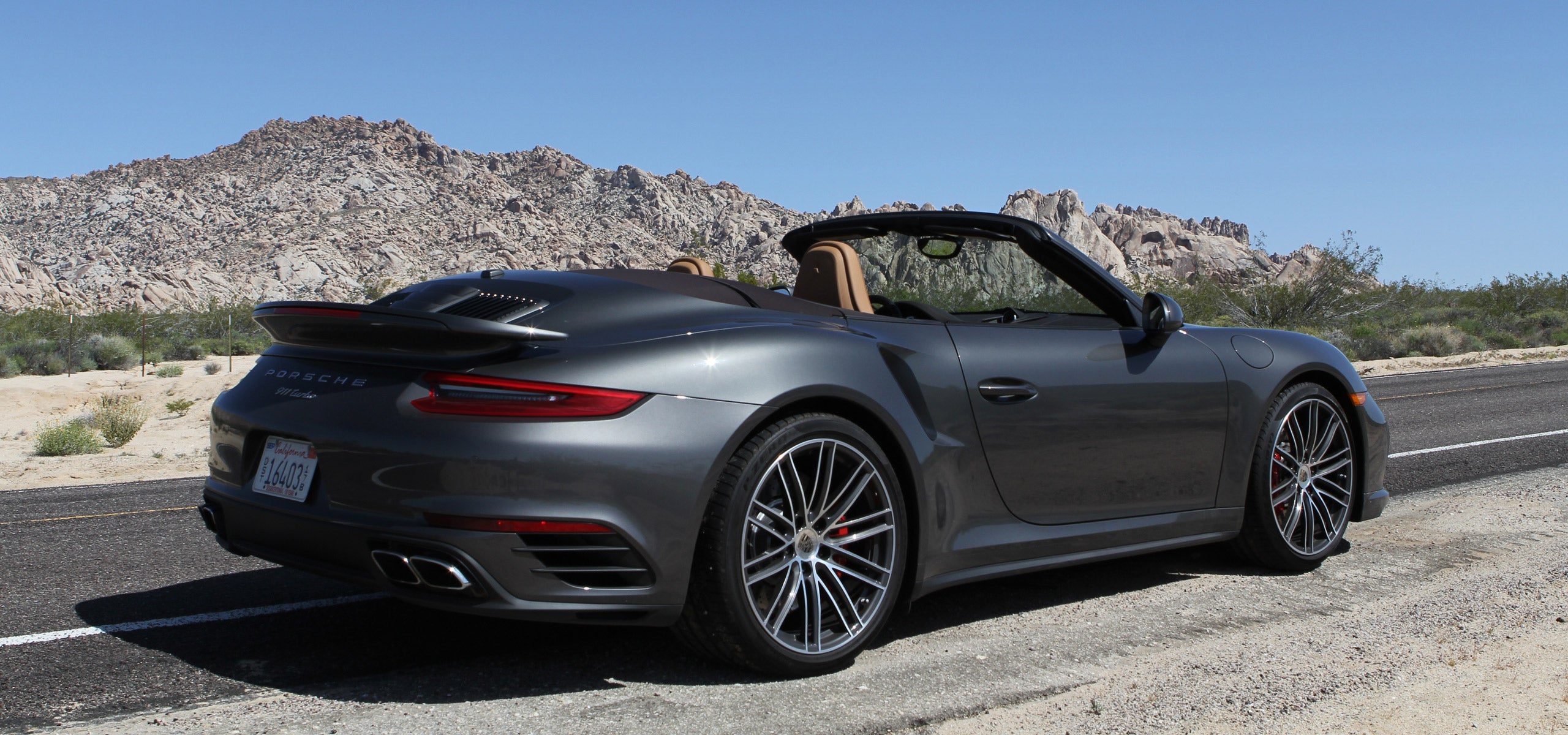 As I was learning based on my time on I-40, a Porsche Turbo will have that effect on a person.
The list of technological enhancements that differentiate the new Porsche from Ralph's 1979 model is too long to enumerate here, but it includes three-way adjustable suspension with rear steering, massive ceramic-composite Brembo brakes, and the aforementioned PDK transmission, not to mention a 12-speaker Burmester sound system, Apple CarPlay–equipped touchscreen, and a 3.8-liter turbocharged version of Porsche's signature boxer six that pumps out 540 horsepower and 486 lb. ft. of torque from just 1,950 rpm. (If that's not enough, you can spring for the Turbo S and get 580 hp.)
All those components working in harmony help propel the new Porsche to 60 mph in a mere 2.9 seconds, on par with road-legal rockets like the McLaren F1, Ferrari LaFerrari, and Lamborghini Aventador. Unlike those three exotics, which are really meant for the track, the Porsche could quite plausibly be used as a daily driver (albeit one with a price tag upwards of $180,000 and barely enough trunk space for a large overnight bag). While its refinement and composure—not to mention two ingeniously designed cupholders that disappear into the dash when not in use—make it a lovely companion for a Starbucks run, what this car really wants to do is get out and gallop.
And so, with this in mind, I packed a (modestly sized) bag and booked a flight to Arizona, where a 911 Turbo Cabriolet in agate gray with espresso brown leather seats awaited me. The route I had chosen would take me more than 400 miles, from the south rim of the Grand Canyon down through the Mojave, on to Joshua Tree, and culminating just outside Palm Springs (a town that deserves its own story).
Which brings me back to I-40. It gave the 911 great opportunity to run free, but by the time I hit the Mojave, after some 270 miles of Interstate, I was ready to put the Porsche's adjustable suspension to the test on a few twisty two-lane stretches. Kelbaker Road, an isolated ribbon of blacktop that winds up through the heart of the desert, fit the bill. A quick twist of the knob on the steering wheel activated Sport mode, which tightened the suspension, quickened the steering, and generally turbocharged one's confidence behind the wheel. My passenger noted that additional confidence was perhaps not what I needed at this point, but the Porsche's impeccable manners kept me out of trouble. I went looking for turns to conquer and slow-moving RVs to blow past. Seriously—with the turbo motor, passing power comes on with such intensity that my only response was to let out a little laugh, fueled in equal parts by nervous energy and childlike glee.
The beauty of the desert is hard to beat (though the sight of that Winnebago disappearing quickly in one's rearview mirror comes close), and the Kelso Dunes, about 22 miles up Kelbaker Road from I-40, is a gorgeous introduction to this part of the country. Definitely worth a detour. Just don't forget the sunscreen and extra water bottle.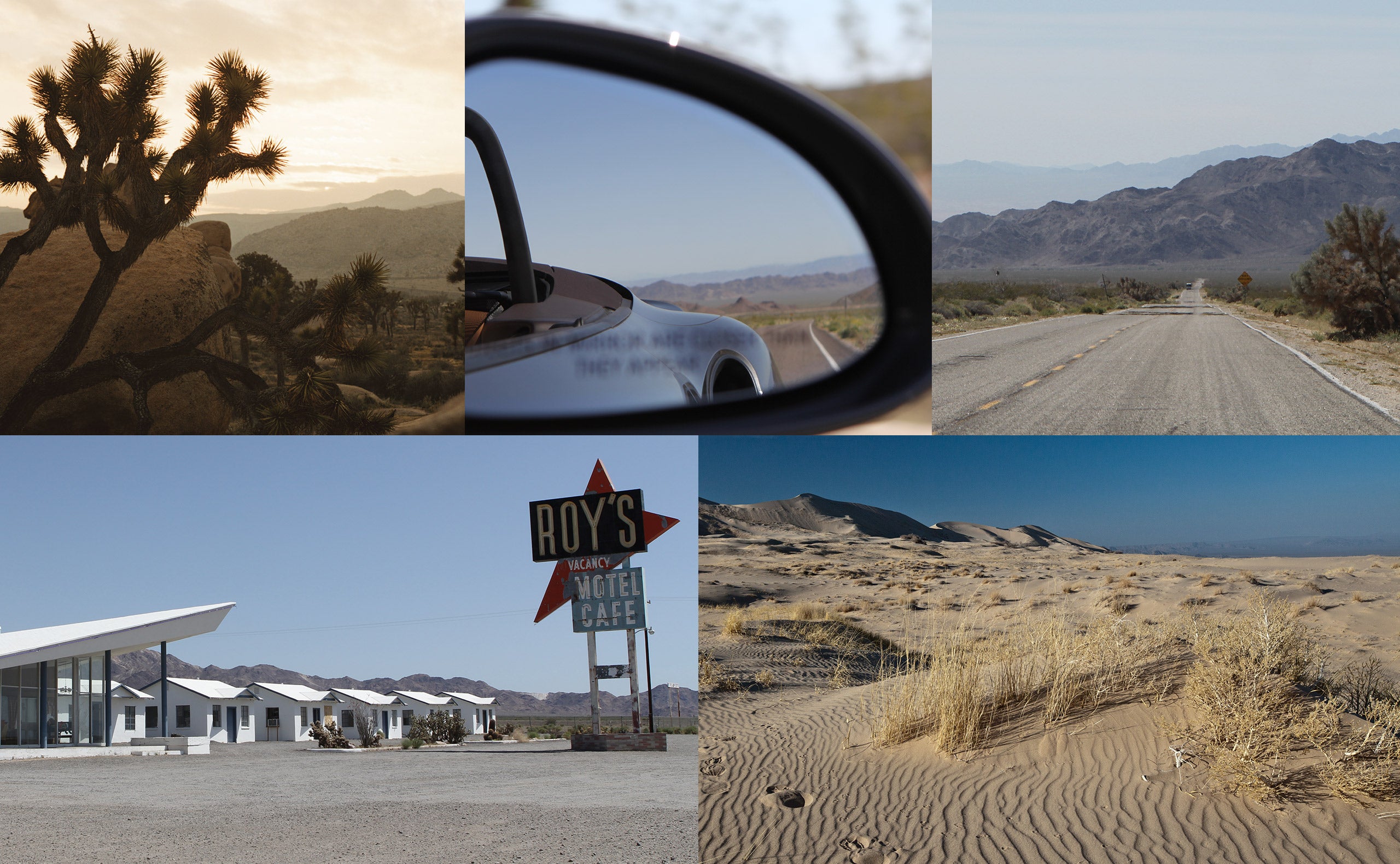 Our next stop was Roy's Motel & Café, 35 miles to the south in the town of Amboy. Being neither a motel nor owned by Roy, the place no longer lives up to its name, but it's a fine example of mid-century roadside architecture, which of course is another way of saying it's very Instagram friendly.
From there, we meandered southwest to Twentynine Palms, home to both the Marine Corps Air Ground Combat Center, population 26,000, and the Virginian, a dive bar about seven miles from the base that looks exactly like you'd expect a venue that has served generations of desert-stranded jarheads hoping to blow off a little steam would look: neon signs, vintage license plates, various signed photos of visiting brass, well-loved pool tables, all that. In other words, the perfect place to enjoy an ice-cold domestic beer after a long day behind the wheel of an imported automobile. But only one, because there were still 15 miles to go till we hit the town of Joshua Tree proper. If you're pulling in at around dinnertime, the place to hit is the Joshua Tree Saloon, which draws a healthy mix of locals and tourists with its grass-fed Angus burgers, beer list, and authentic, welcoming vibes.
Cap off the night with a show at Pappy & Harriet's Pioneertown Palace, which draws both local acts and the occasional big name looking to escape Los Angeles (two hours to the west) for something more intimate. Same goes for the crowd, which has been known to include the occasional boldface name in town for the same reason.
When it comes to hotels, properties in this part of the world skew funky over formal. In Joshua Tree, the Mojave Sands, with its modern rustic décor and desert hipster vibes, is the place to stay. There's also Campbell House, back in Twentynine Palms. Originally built by William Campbell and his wife, who relocated to the area for the healing desert air, it's now a charming bed-and-breakfast with a low-key, old-world vibe, a small pool, and delicious breakfast options.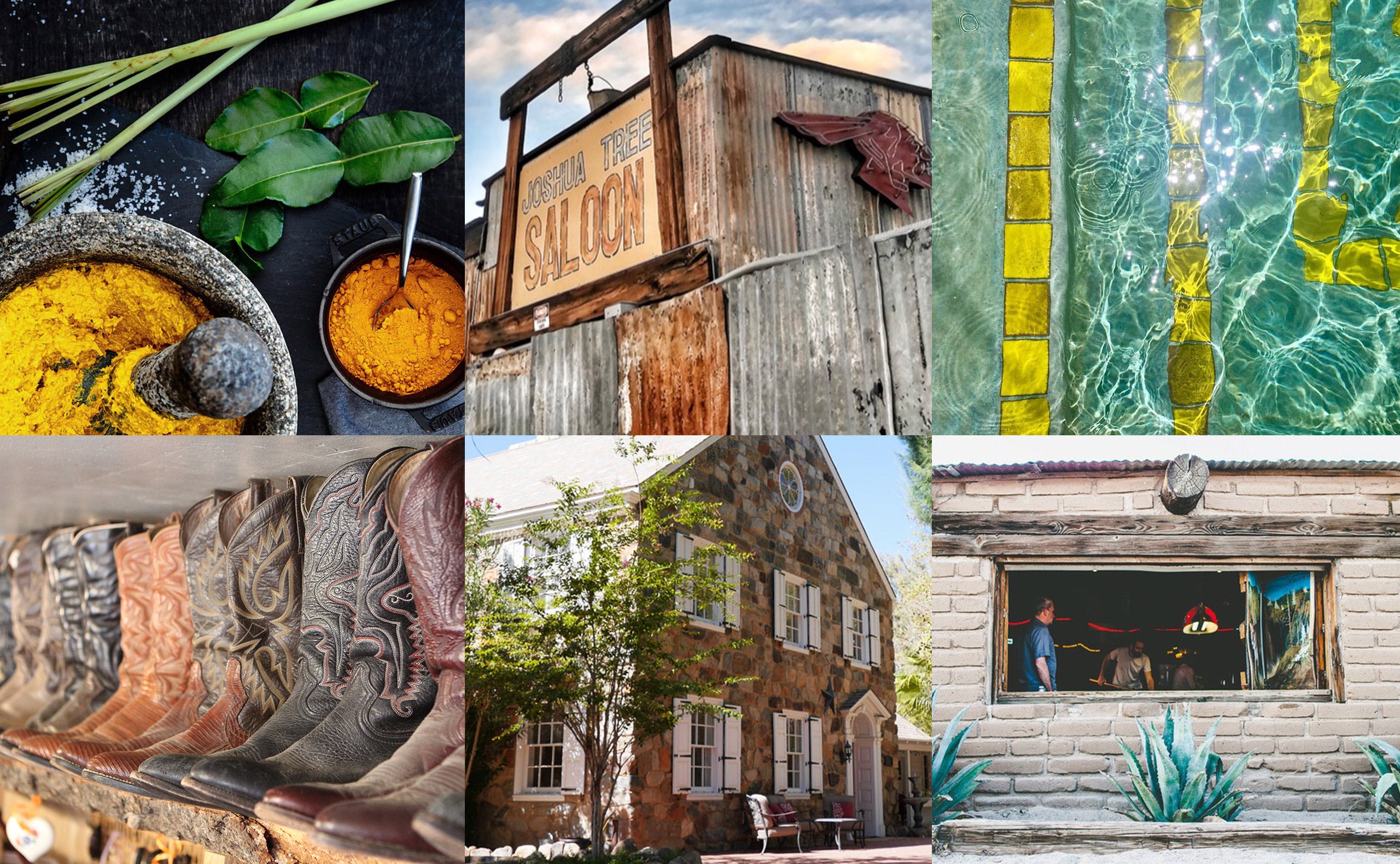 Joshua Tree National Park is best explored in the morning hours, so my advice is to hit the road early. There are countless trails (and campsites, if that's your thing), and the U.S. National Park Service has a guide here. If you're more about taking in the view from the comforts of the Porsche's multiadjustable heated and cooled seats, Park Boulevard offers a nice loop through the stunning landscape (late-'80s U2 soundtrack highly encouraged).
With its rocky desert landscape, stunning vistas, and oddly beautiful namesake fauna, Joshua Tree is an otherworldly place, one that could easily eat up a day or more of picnicking and exploring. However long you spend in the park, a few other spots to hit in the area include the Integraton, a '50s-era 38-foot-high dome that offers sound baths designed to get visitors in tune with the region's vibrations. Whether you treat it as kitsch or a spiritual experience is up to you, but book early, as these things fill up pretty fast. And music fans won't want to miss the Joshua Tree Inn's shrine to country-rock legend Gram Parsons, who died following a drug overdose in Room 8 of the hotel in 1973.
From there, it was on to Yucca Valley and two more must-hit items on any itinerary: a visit to The End, a superbly edited boutique featuring both vintage and locally designed pieces owned by L.A. artist and costume designer Kime Buzzelli, and lunch at Kasa Carniceria y Taqueria. Trust me, if you visit but one obscure gem of a taco joint tucked away in the back of a Mexican market on the outskirts of Palm Springs in your entire life, make it this one. Fresh ingredients, authentic flavors, and a loaded condiment bar draw a clientele that's equal parts construction workers and Coachella fans.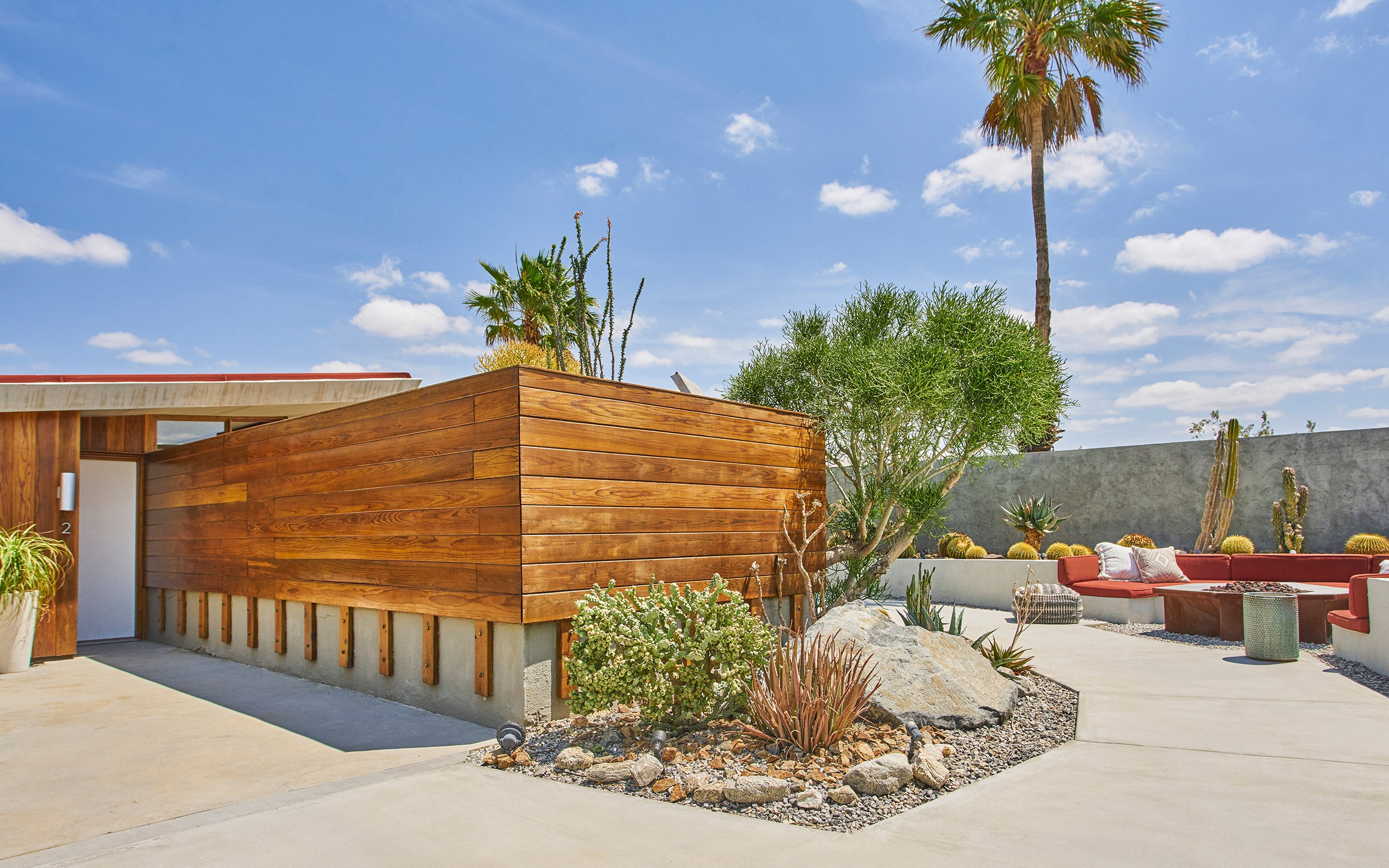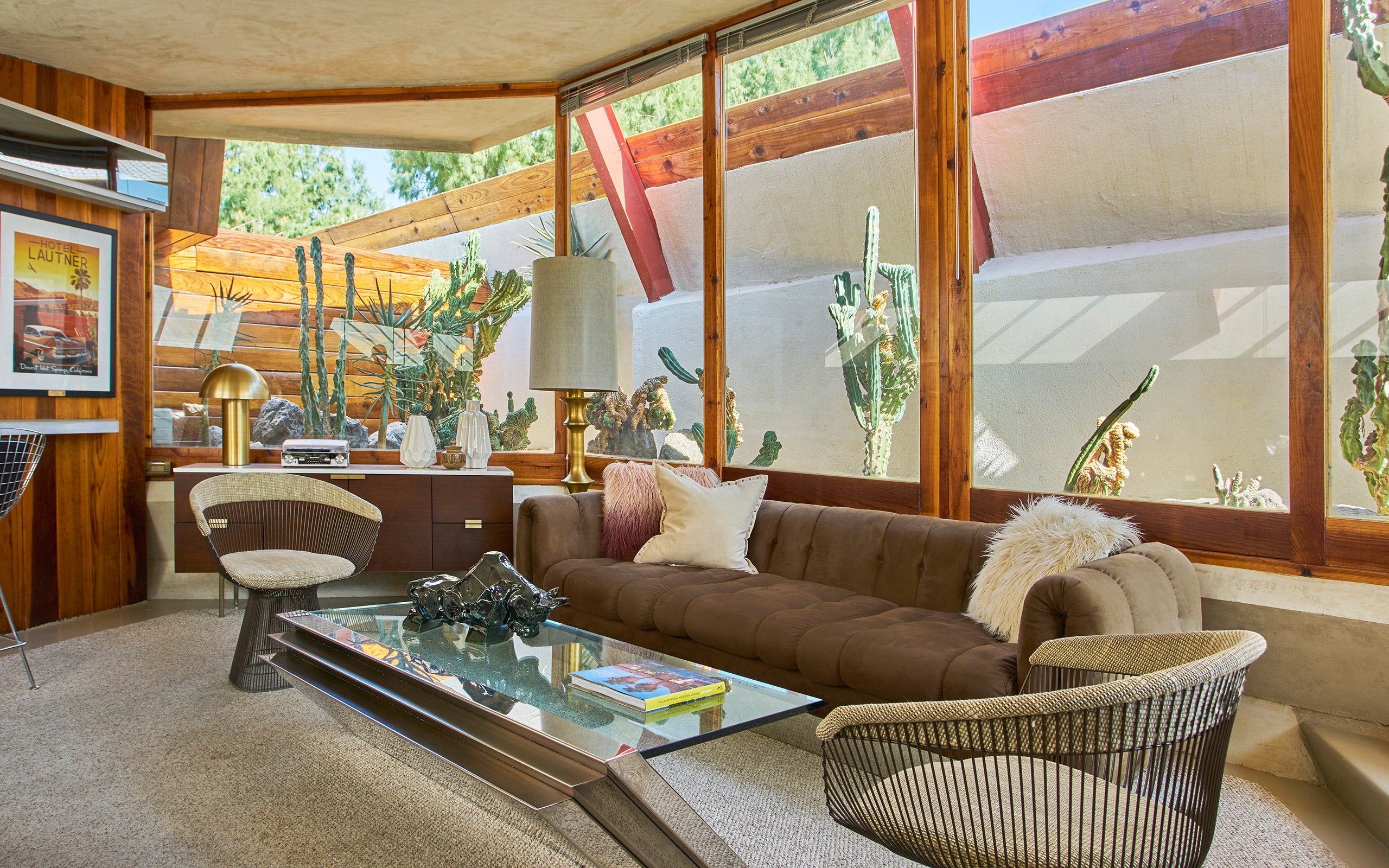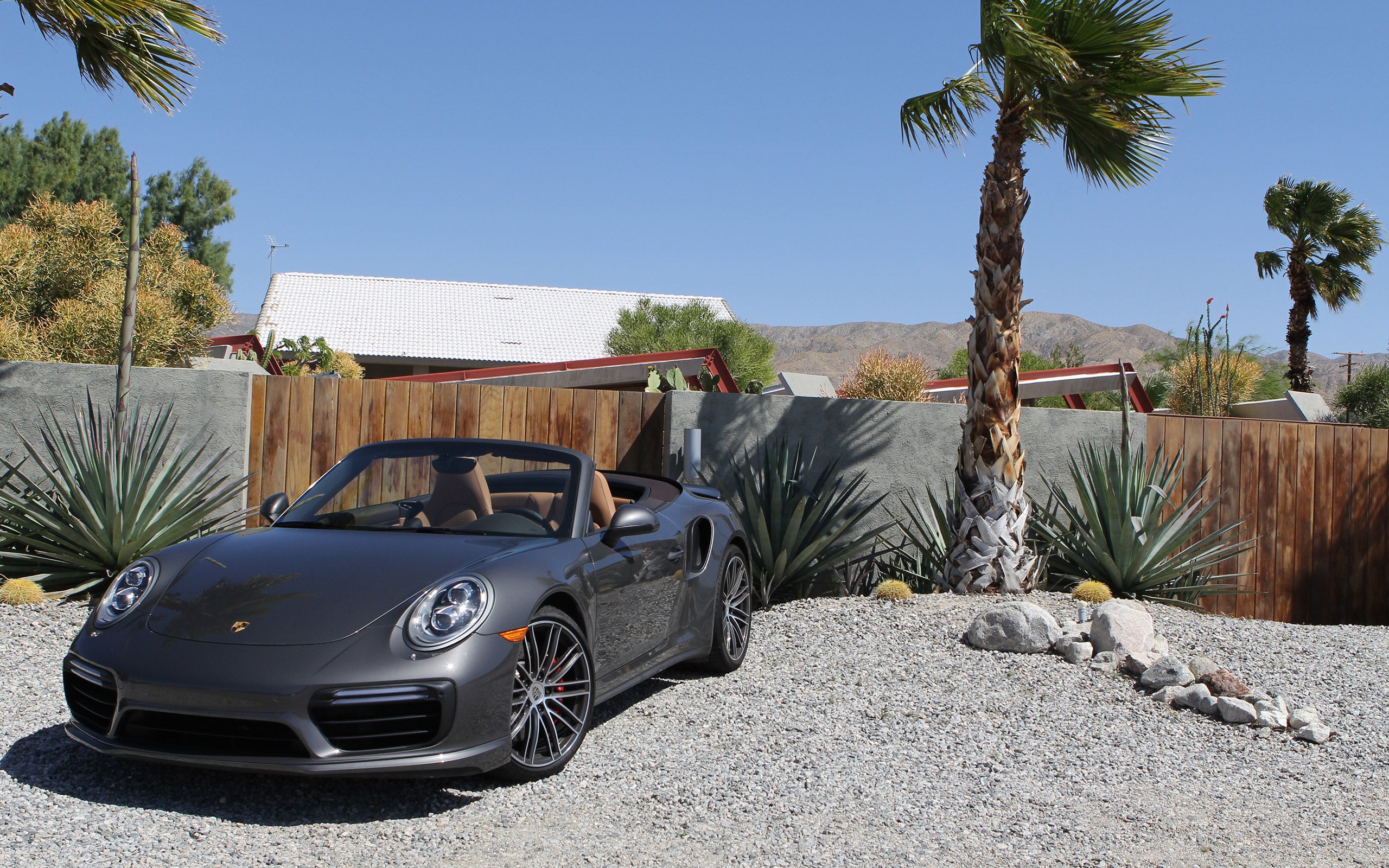 From here, you could head back up into Joshua Tree for the evening, or do what we did and spend the night at the Lautner Compound in Desert Hot Springs. Conceived by the legendary architect (and Frank Lloyd Wright acolyte) John Lautner as phase one in a major housing development, which was never completed, the Lautner is now a four-room boutique inn run by two interior designers from L.A. Hidden away in a working-class residential neighborhood, it's an oasis for architecture buffs.
Palm Springs, as I mentioned earlier, merits its own story, but since we were staying in Desert Hot Springs, we decided to hit Workshop Kitchen + Bar in Palm Springs for dinner. The 80-seat space in a converted 100-year-old Spanish colonial barn recently won chef-owner Michael Beckman a James Beard Award for design, and the food is equally deserving of accolades. Try the mesquite-grilled pork chop with pickled cara cara orange and shallot-bacon marmalade, as well as the burrata with kabocha squash.
You could grab a nightcap at Truss & Twine, Beckman's cocktail bar next door. Or wait till you're back at the Lautner. After all, it's not every day that one gets to kick back in a suite that looks like it could double as Dr. No's desert lair.
The next morning, as it was time to say goodbye to the area and our spectacular ride, I couldn't help but think back on a moment that happened the previous evening. As we stopped at a red light on Palm Canyon Drive, a white-haired gentleman with perfect teeth and a deep tan rolled down the window of his SUV and turned our way. "Niiice," he said, looking at our ride. "Very, verrry niiice."
Who was I to disagree.
is head of editorial for Ralph Lauren.
Photograph by Tyler Thoreson
Photographs by Tyler Thoreson
COURTESY WORKSHOP KITCHEN + BAR
Courtesy the Lautner Compound
Courtesy Pappy & Harriet's Pioneertown Palace
Courtesy Campbell House