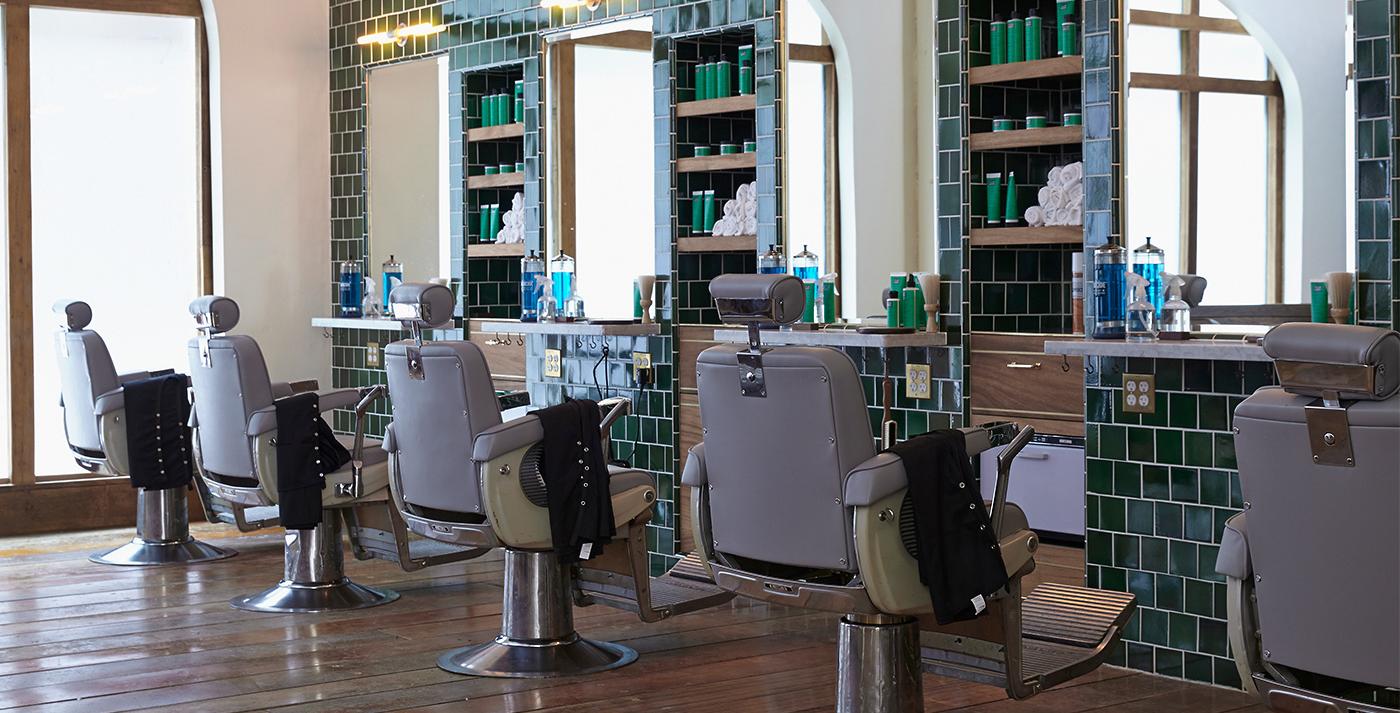 Culture
Keep It Clean
The clean-cut look has never been more current
Here's how to master the haircut of the moment.
Call it the businessman's cut. Call it the professional. Call it the standard or the side part. But whatever you call it, the clean-cut look—a classic haircut, short on the sides and slightly longer on top, worn with a freshly shaven face—is having a moment.
Of course, a look this classic is never not having a moment, but in our beard-friendly era the fresh shave-and-a-haircut effect has never looked so, well, radical. Maybe that explains why a generation of modern, downtown gents—from David Beckham to Mark Ronson—is opting for the timelessness of this 'do.
Here's our five-step guide to getting the look.
1) Find the right barber
We'd never knock the old-school barbershop, but the new breed of places that cater to a younger clientele—like NYC's excellent Fellow Barber—know how to put a modern spin on the iconic look. "We've hit a good middle ground," says Jon Roth, associate editor at Details, "with places that nod to the heritage and tradition of barbering but with a contemporary aesthetic—both in terms of cuts and décor—so you don't feel like you're walking into an episode of Boardwalk Empire." See the sidebar for our five favorite barbershops, from New York to LA.

2) Learn the language
Aside from finding the right barber, communication may well be the most important element of a great cut. Tell your barber you'd like a classic gentleman's cut with "a hard part and scissor over comb on the back and sides," says Fellow Barber's Mike Sposito, who also points out that visuals never hurt. "In my experience guys are still nervous about talking about their hair," he says. "[But] it's our job to make you feel comfortable, so having a reference to go off of is a huge help. It gives reassurance to both the barber and client, knowing that we're on the same page in terms of what they are looking for."

3) Make it your own
Bringing a photo to a barbershop is always a good idea—but you don't want to look like, well, a guy who brought a photo to his barbershop. Put a personal spin on the look by turning your standard go-to into something not so standard. For example, there's the pompadour, made famous by rockabilly types like Elvis Presley and defined by a fuller top portion that can easily be swept back onto itself. There's also the soft side part, a less rigid version of the gentleman's cut that's meant to be worn tousled. Or you can try the slick-back, a vintage cut with closely cropped sides and no side part that looks every bit as clean and masculine as it did in the 1940s. (Think Brad Pitt in Fury.) With a cut this simple, even tiny variations go a long way.

4) Maintain the look
It's called clean-cut for a reason; let it go too long without being cut, and your hair will no longer look so clean. (Sposito recommends going to your barber every two to three weeks.) As far as product, if you're looking to keep things loose, try a cream. "It's the kind of lightweight product that'll add a bit of separation and enough shine to make the hair look healthy," says Roth. "Plus, cream doesn't have much hold, which allows the hair to move a bit more." Or, if you're looking for something more refined, try a textured paste, which will "tame waves and frizz while providing a suitable amount of hold to keep the style all day long, without adding any unnatural shine," says Sposito.

5) Dress the part
Hey, don't waste the right haircut on the wrong look. Fortunately, a cut this classic goes with everything, from a crisply tailored suit to jeans and a leather jacket. You'll find a few examples of each below.
is the men's fashion editor and a style writer at Ralph Lauren. He is a New York native and currently resides in Manhattan.
COURTESY OF FELLOW BARBER
PHOTOGRAPH BY JAY L CLENDENIN
PHOTOGRAPH BY URI SCHANKER
COURTESY OF RALPH LAUREN CORPORATION