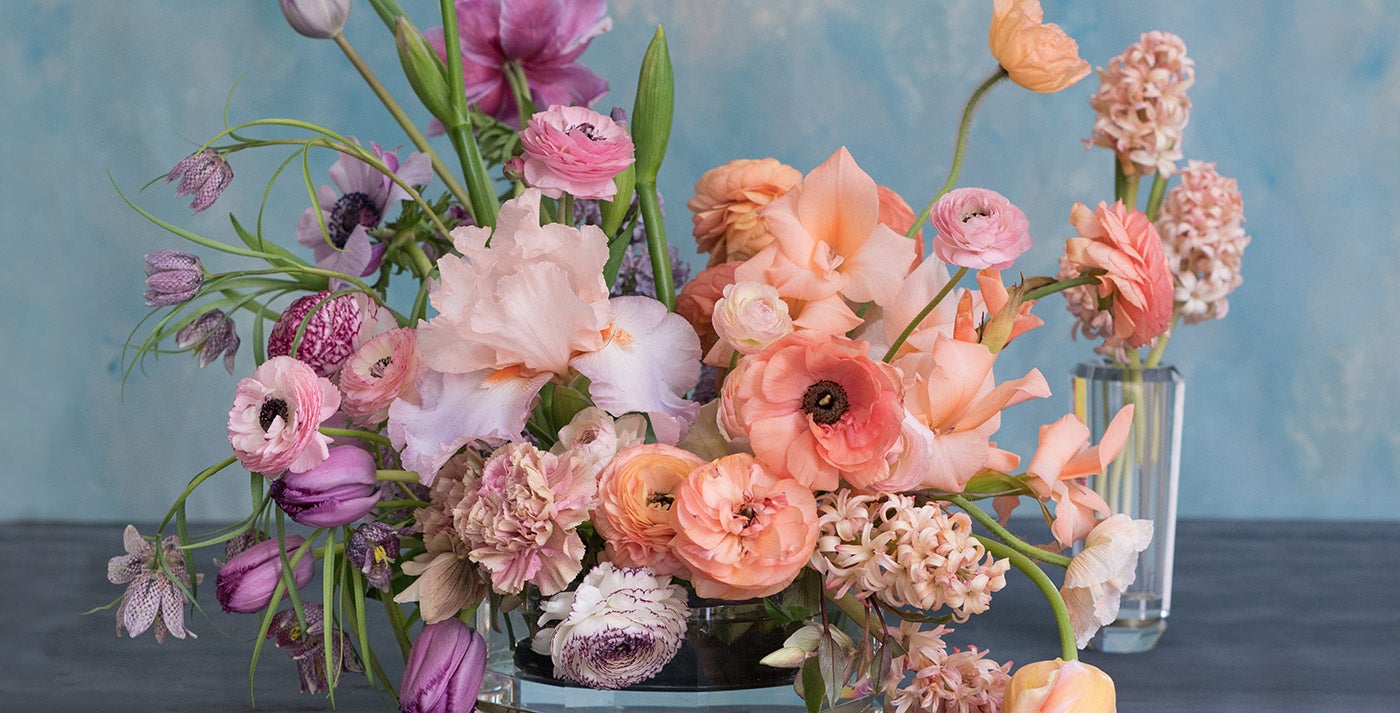 Style
Flower Power
Florist Kiana Underwood on her new book and making perfect arrangements for summer
Arguably more powerful than any other decorative tool, flowers completely change the entire mood of any interior. They not only add elements of color, texture, and the inevitable olfactory results—they breathe life itself into the air around them. If you've ever walked down the street with a fresh bouquet you've felt the effect: People look at you a little differently, usually with a smile. Fresh-cut flowers in your home bring that magic (and usually an endless stream of compliments from guests).
That transformative power is exactly what drew florist and now author Kiana Underwood to a change in career seven years ago. Underwood, whose first book, Color Me Floral: Stunning Monochromatic Arrangements for Every Season, was published in March, first studied to be a diplomat and worked at a Stanford University think tank before deciding to take a different, more fragrant path. She had three young children under the age of 5 and was entertaining a lot at home, which made her realize her true passion: the art of floral arranging. Thinking back to her childhood, though, she'd always been captivated by flowers. Underwood grew up in Tehran, Iran, where her grandfather has a lush garden. "The way it is in Iran," she says, "there are fields. It's sort of like a garden within a garden."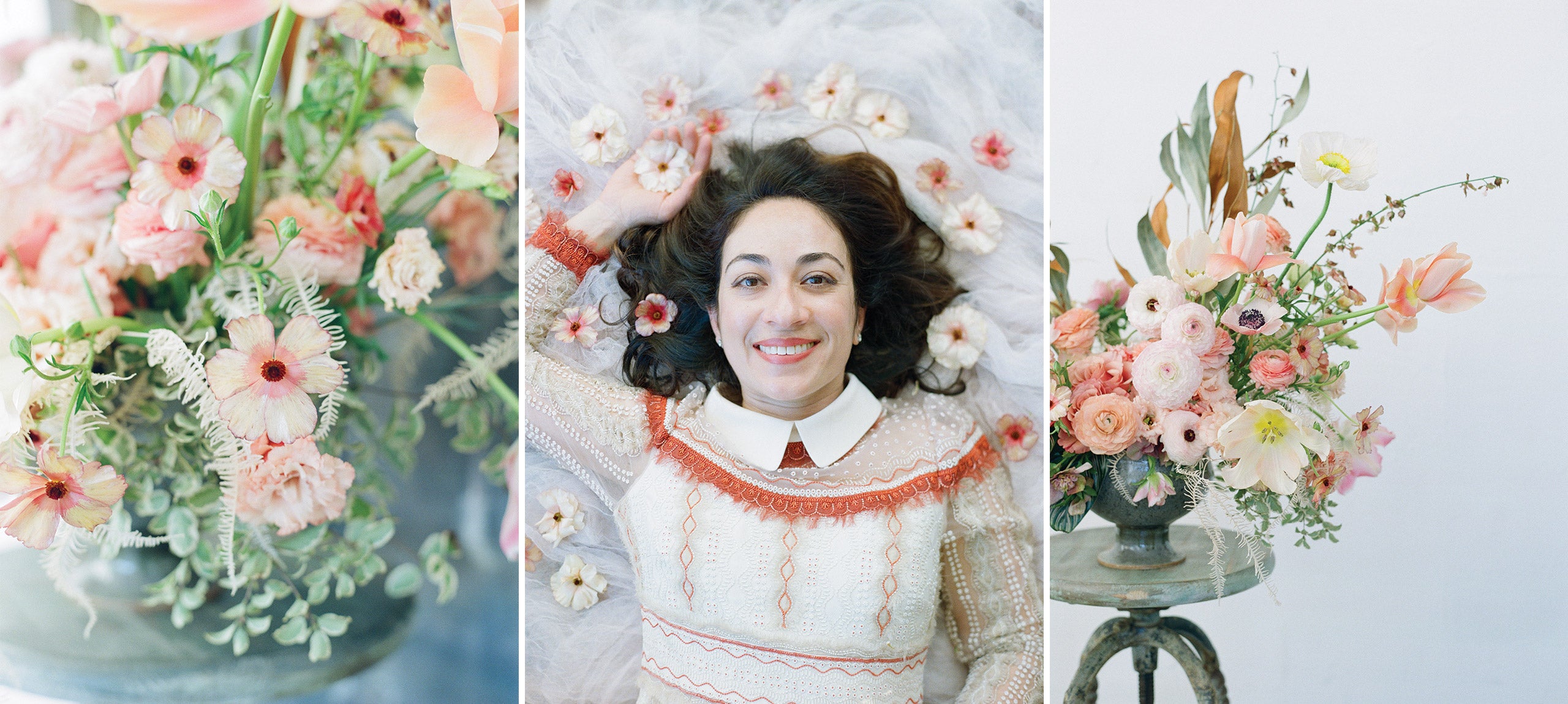 She founded her own company, Tulipina, and was soon designing arrangements for some of the leading magazines in the world. Today on Instagram , her 300K followers swoon over her whimsically beautiful creations: droopy peonies, spiky wildflowers, painterly poppies, and the unexpected bits of fruit, like baby mandarins and little grapes, come together in wildly stunning arrangements.
With Color Me Floral, Underwood gives readers insight on how to create their own gorgeous arrangements at home. As for her number one tip, it all comes down to the sense of smell. Underwood is a big fan of working with aromatic flowers. "I love gardenias," she says. "You put gardenias in a bathroom and you walk in and it smells like heaven". Lilac, tuberose, and heirloom rose are three other varieties she suggests using—whether mixing these flowers into a Mother's Day bouquet or a spring home decoration. "Those can really transform the way you feel about entering a room."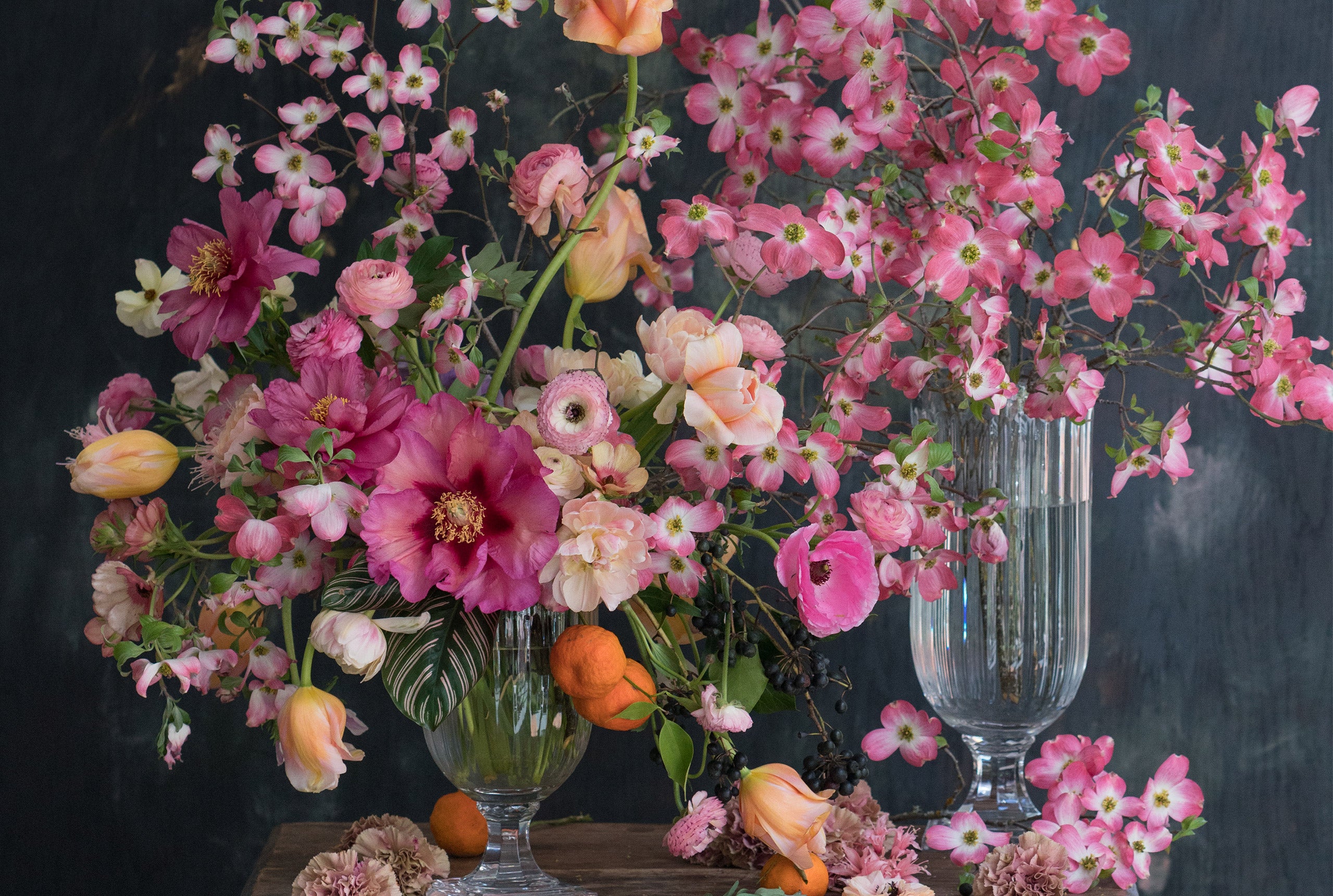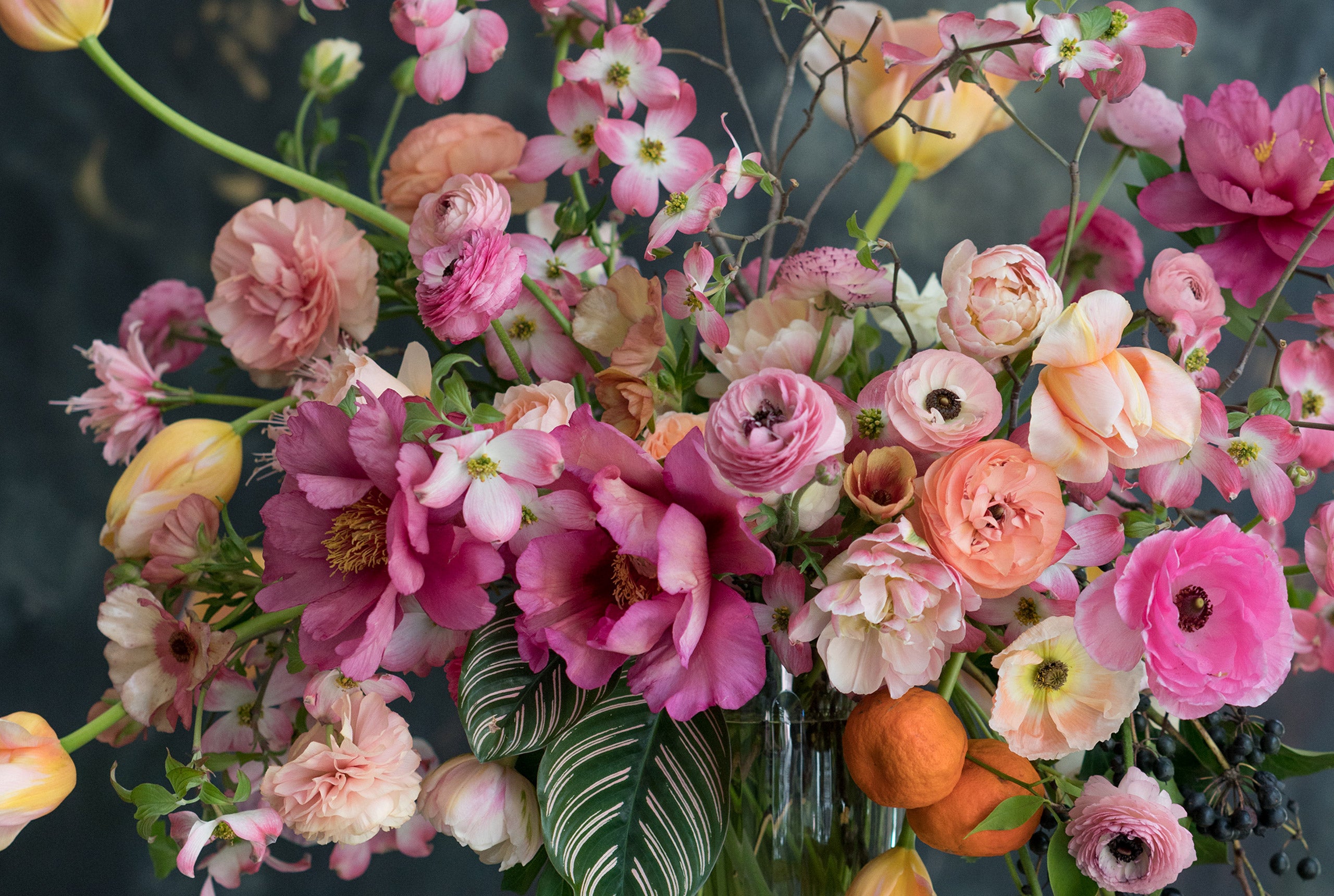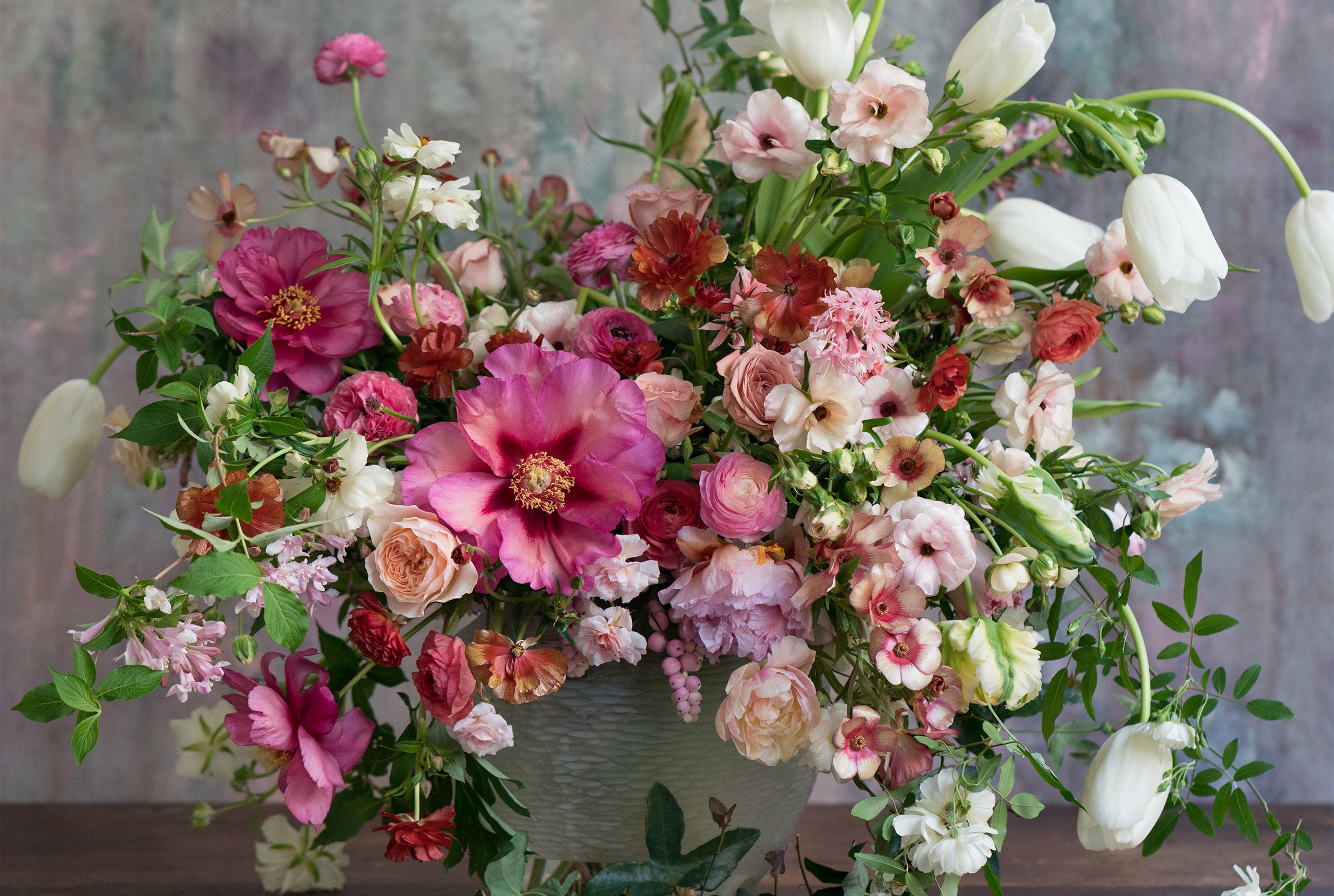 As a star florist, she clearly has her own style, too. Her book may be themed on all things monochromatic, but her working process is very different than you might think. "Usually, I take a flower and I look at the flower very closely. And a lot of times, those flowers, when you look at them closely, they're not made of only one color," she explains.
"A tulip can easily have three or four different shades and colors in one flower. Look at the inside of the tulip—it's very different than the tip of its petals and what the actual flower as a whole looks like. A lot of times, when I look at the flower closely, I take that color combination and I create an arrangement with that...and often times, it's very beautiful."
Below, Underwood shares more tips for making seasonally appropriate flower arrangements at home.
Mother's Day
"For Mother's Day, if you don't have access to a flower market, you can get a bunch of roses. There's a lot available nowadays for Mother's Day, especially during May, there are peonies. Go to the supermarket, get a bunch of peonies, and get some foliage from your garden, from your street, even a plant, a houseplant, and mix that in together. I think that's a very different arrangement than what you would get at the grocery store made for you."
Summer Weddings
"For a summer wedding, it'd be fun to mix flowers and fruits together. If you have access to grapes, you can mix some grapes with your arrangements. You can get some fruit branches in the summer. Peaches, nectarines, even apples if they're not too big. Mix in some fruits where you can."
Beach Houses
"I would do different, sort of unusual greens and such. I would use ferns and succulents. Make a rather more masculine flower arrangement. That would last longer, especially if you use succulents and ferns and stuff. I think that's pretty."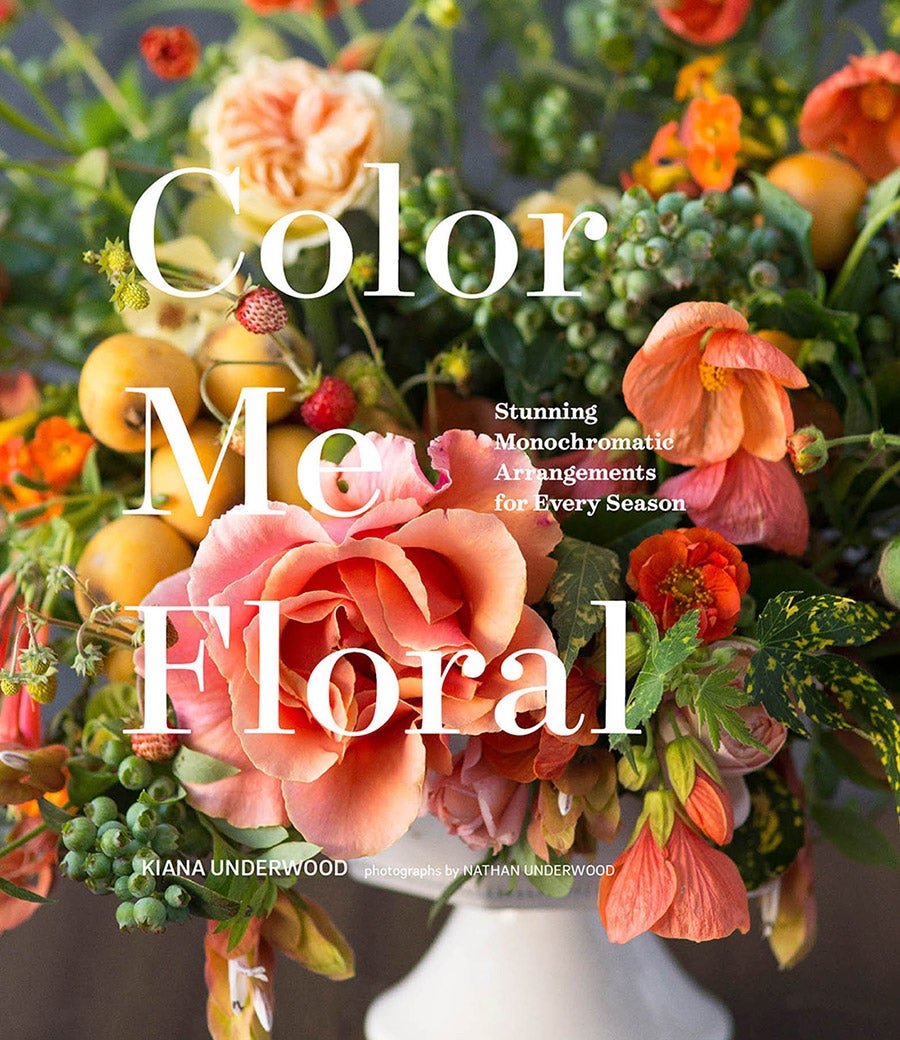 Color Me Floral: Stunning Monochromatic Arrangements for Every Season,
by Kiana Underwood, is available now
.
is a New York–based fashion and culture writer. She has been published in The New York Times Styles, T magazine, New York magazine, Vogue, Allure, and many more.
Photograph by Nathan Underwood
Photographs by Elizabeth Messina
Photographs by Nathan Underwood