Ralph Lauren's Spring 2015 Collection was inspired by a cinematic safari adventure and is defined by luxurious fabrics, intricate details and awe-inspiring levels of artisanship. Here, Women's Style Editor Nicole Campoy Jackson catalogs the craftsmanship that went into the making of an unforgettable fashion moment.
40
Approximate yards of hand-draped tulle used to create the dramatic sweeping silhouette of the Beaded Sarena Gown, a look mirrored by both the Tulle Yasmin Skirt and the Tulle Tabatha Gown.
5
Number of countries around the world from which Ralph Lauren sourced beads for this collection.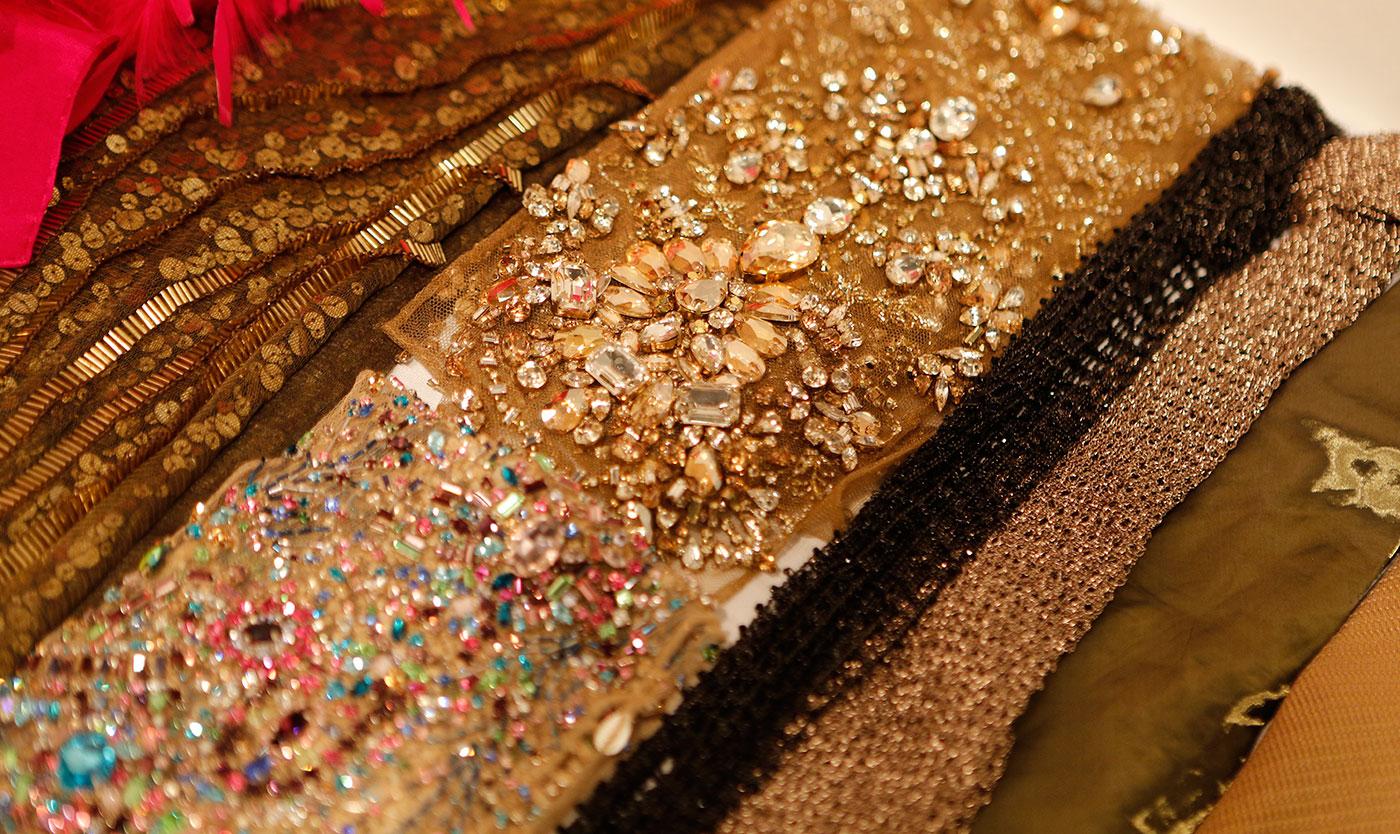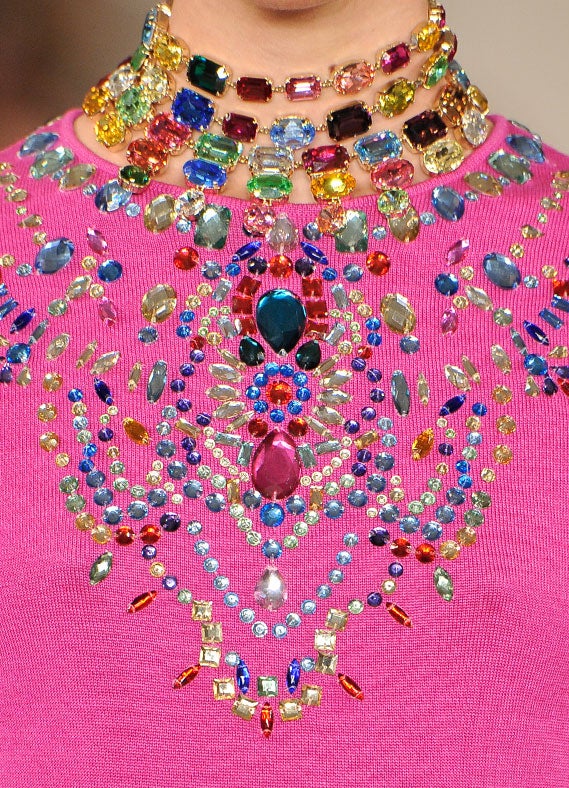 1 mm
Size of the smallest bead used.
40 mm
Size of the largest bead used.
500,000
Approximate number of beads—including topaz, aquamarine, garnet, emerald, citrine, amethyst and sapphire crystals, which were hand-applied to tops and gowns—used in the Spring 2015 Collection. The Beaded Selena Gown's jewel-encrusted neckline is embellished with hand-applied, opaque gold Austrian crystals.
900
Approximate hours it took to hand-embroider and bead the Beaded Sarena Gown, which features 12 layers of delicately beaded tulle within its full skirt.
375
Approximate hours it took to complete the intricate hand-beading on the densely-jewel-encrusted Sophie top, which features a variety of iridescent crystals.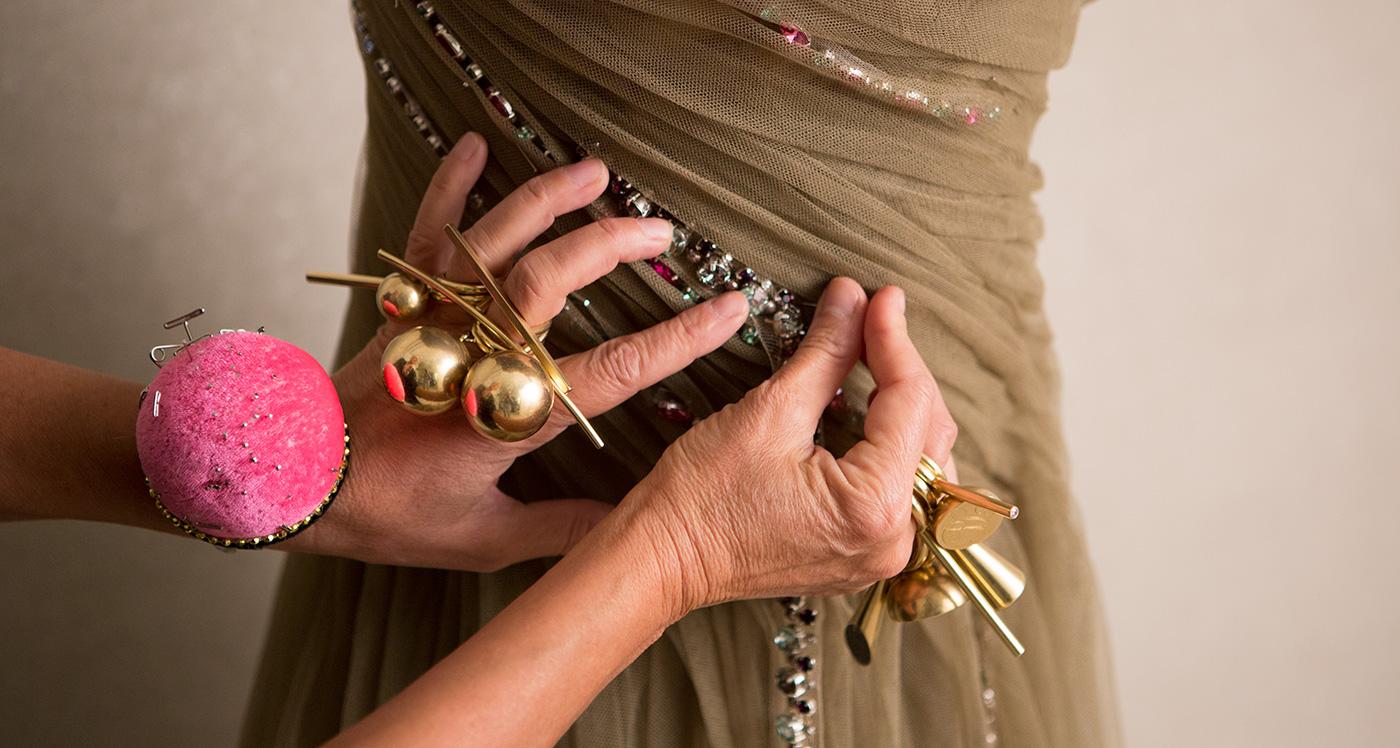 1/8"
Width of the smallest possible hem—the baby hem—which was used throughout the Collection, from tops to skirts and evening gowns, to best maintain the drape of the delicate and lightweight fabrics involved.
13
Number of special techniques used to create the Collection, from baby hemming and French seaming to constructing intricate interior bustiers, full-fashioning knits and adding authentic menswear-derived sleeve vents.
17
Number of fabrics and leathers used—including silk taffeta, nylon tulle, silk satin, silk organza, lightweight suede and stretch leather—most of which were manufactured in Italy exclusively for Ralph Lauren.
3
Number of countries (India, Italy and the United States) in which the Collection was produced by artisans and tailors.
400
Number of artisans and tailors it took to produce the Collection, using a number of menswear tailoring techniques, hand-embroidery, tubular trim, intricate beading, hand-draped silks, baby hemming and more.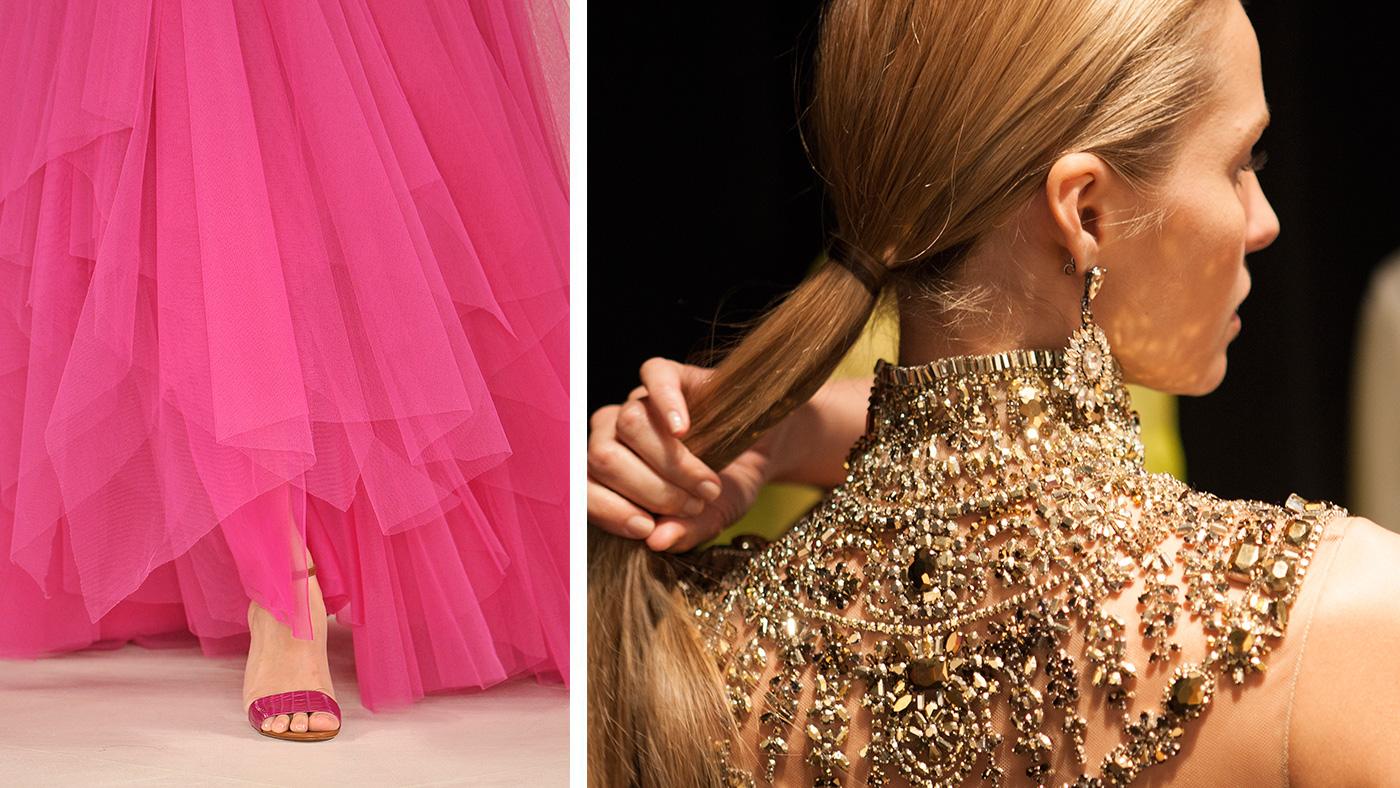 Nicole Campoy Jackson is the women's style editor at Ralph Lauren. She has written for Fodor's and the Huffington Post, among others, and resides in Brooklyn.
Additional reporting by LAURA CHALLENDER.
ALL PHOTOGRAPHS COURTESY OF RALPH LAUREN CORPORATION