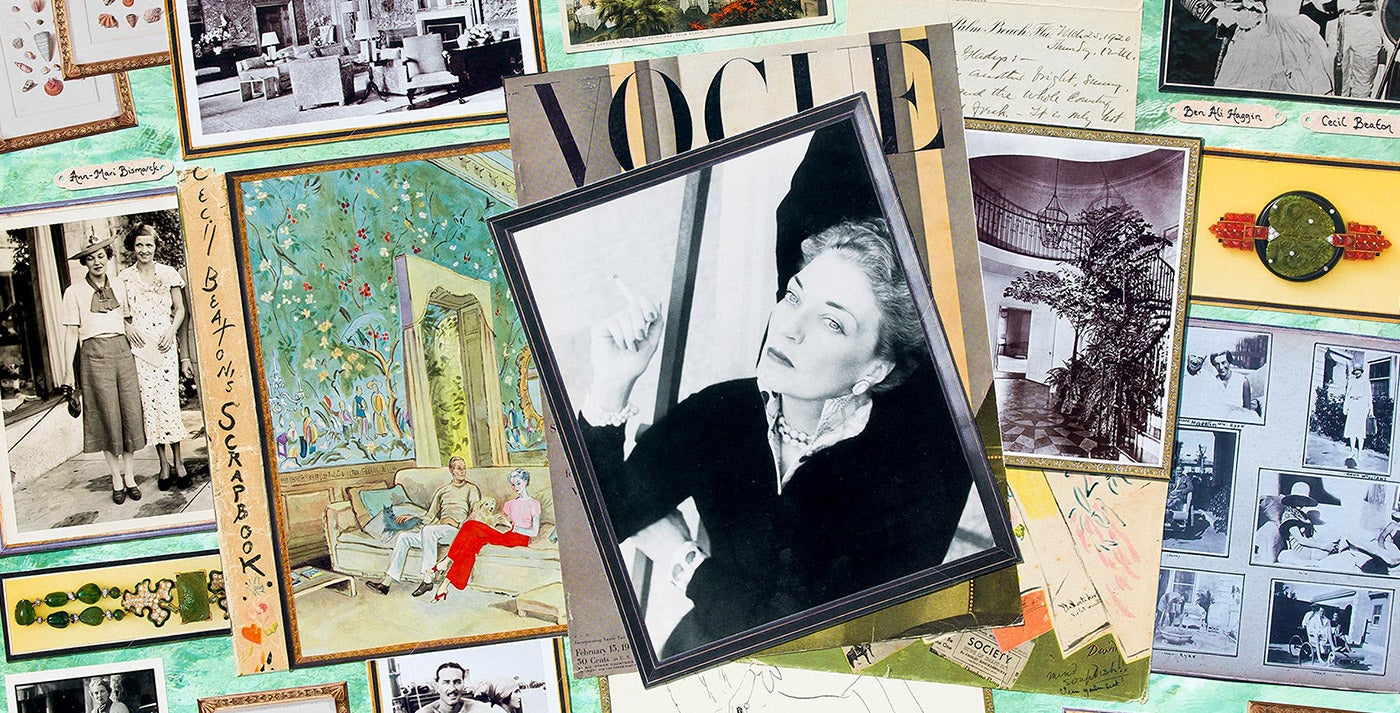 Culture
Life as Art
For his signature collages, Jean-Charles de Ravenel mines the past with a curator's keen eye
It would be fair to call Jean-Charles de Ravenel a throwback. His medium is collage, a practice whose heyday came in the era of Georges Braque and Pablo Picasso. His sources are engravings and photographs—the analog, shot-on-film kind—culled from such distant times and places as 19th-century Russia and Palm Beach in the '30s. And yet, the artist is experiencing something of a moment. He was recently featured in Vanity Fair and costars in the Spring 2016 Ralph Lauren Collection campaign. And he's about to open his latest exhibit: a series of new work inspired by Palm Beach, on view at that city's Lindroth Design.
The moment is the culmination of a long journey that began in Paris, where the titled Frenchman was born, raised and educated. Before moving to the exclusive Lyford Cay community in 2005 (he and his wife, Jackie, had kept a larger vacation home there since 1981), de Ravenel jaunted between Paris, London, New York and Portugal, collecting stories and objects. Professionally, he spent 20 years running a successful antiques shop on the Rue Jacob in Paris. And before that, he cut his teeth in the antiques world by working at the Hôtel Drouot auction house. "To discover objects or pieces of furniture or documents," de Ravenel says, "that's a passion that never really abandoned me."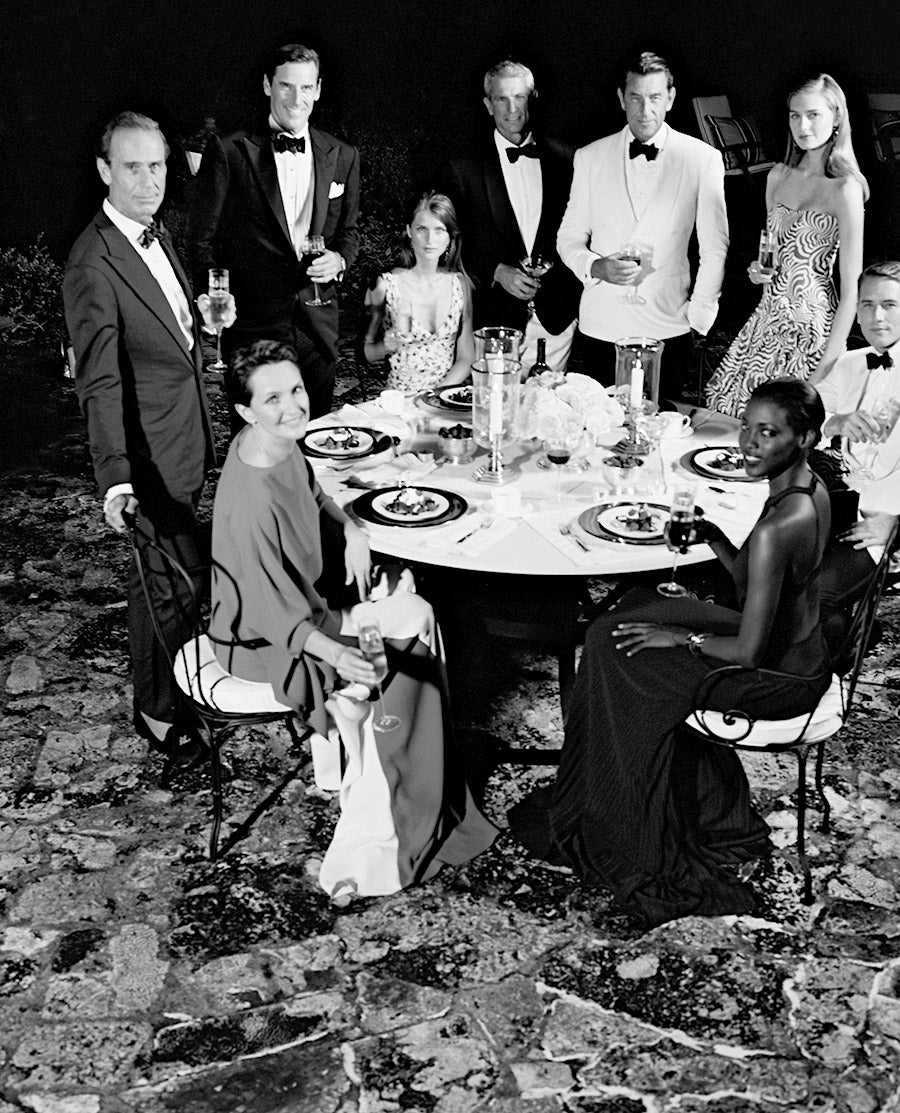 It was the discovery of a trove of 18th-century hand-colored engravings of the wives of Romanov tsars that led him on an adventure of collecting documents from that time: an invitation card to an embassy in 1910 here, an original telegram sent by the Grand Duke there. What results from this expansive tour of history is the artist's enigmatic, compelling work in collage, as well as a restoration of the past. Since de Ravenel insists on using only original documents, there's a chance that many wouldn't have been seen again—having been confined to the collector's drawers or dustbin. "It's a way of making these things live again," he says.
Often, the objects he comes across stir faint memories of his childhood. In researching Palm Beach for his upcoming exhibit, he returned to photo albums of the South of France his grandparents had kept during the early 20th century. Just as often, his research uncovers unexpected connections. While researching Mrs. Mona Harrison Williams—a Louisville, Kentucky, debutante who was for a time the wife of one of the wealthiest men in America; she was painted by Salvador Dalí and was a Palm Beach fixture—de Ravenel came across a line in Cole Porter's 1936 song "Ridin' High": "What do I care if Mrs. Harrison Williams is the best-dressed woman in town?" So he began research on Porter. "It all goes together," he says. "Remember, I used to be an antiques dealer. Part of the fun of it is to look for the things."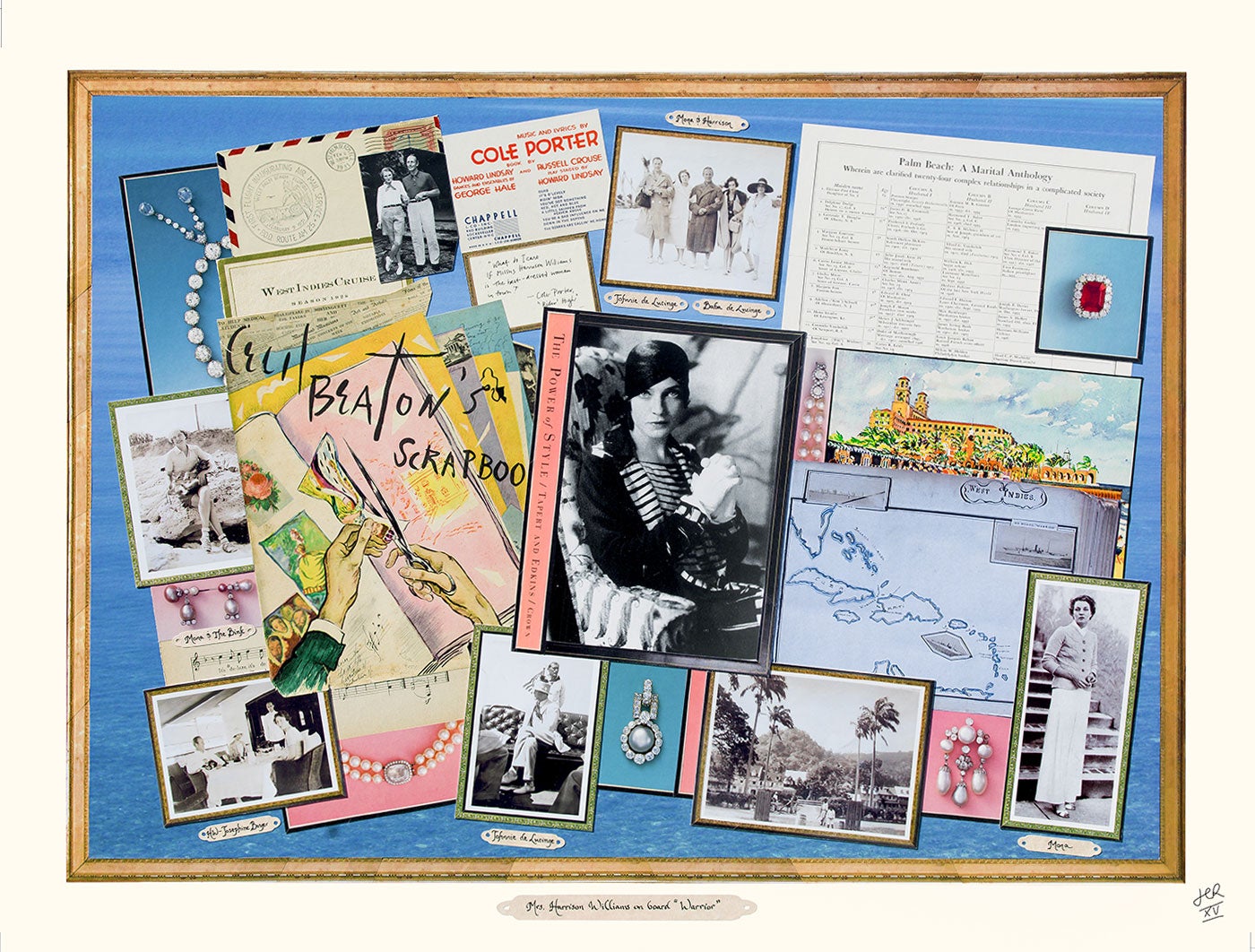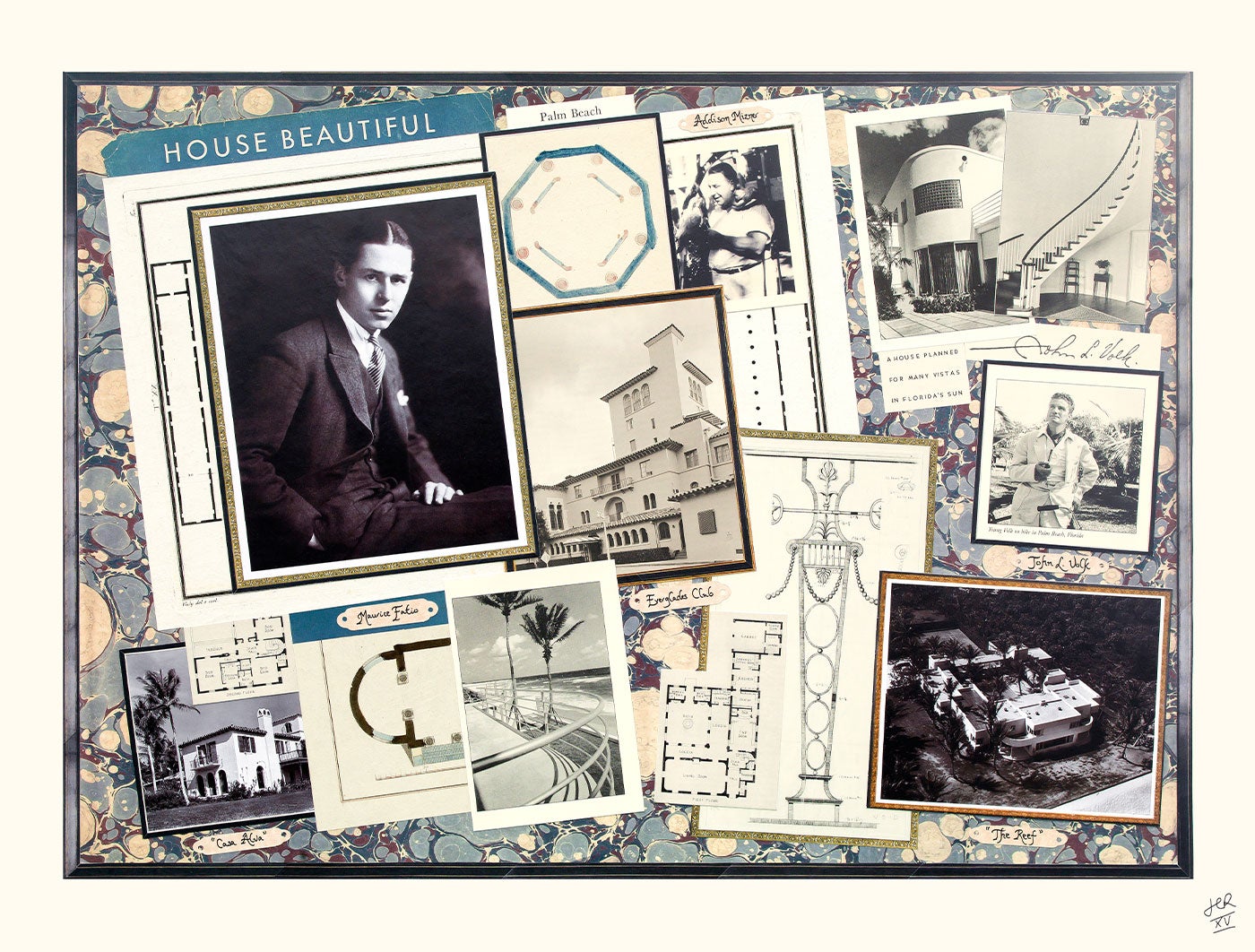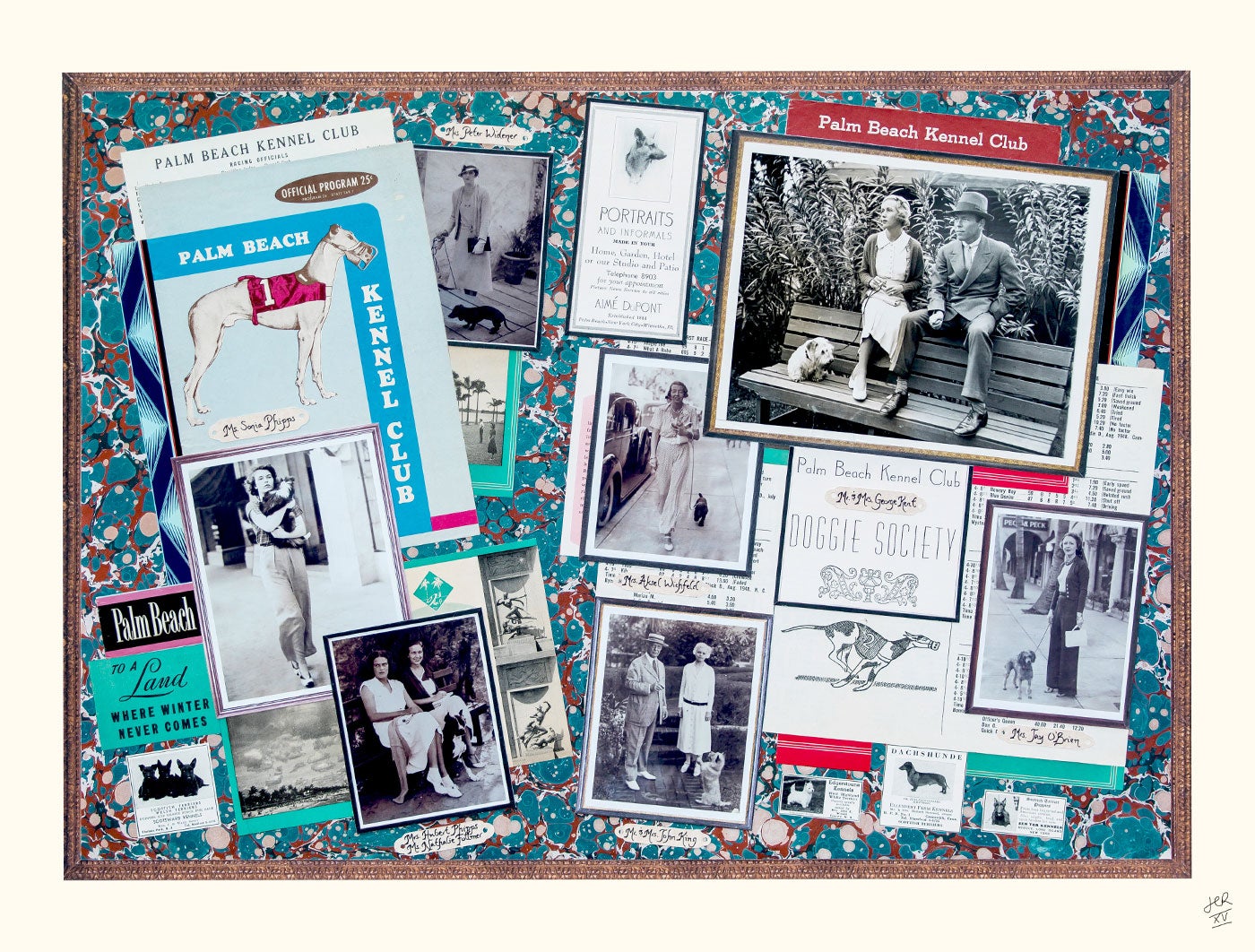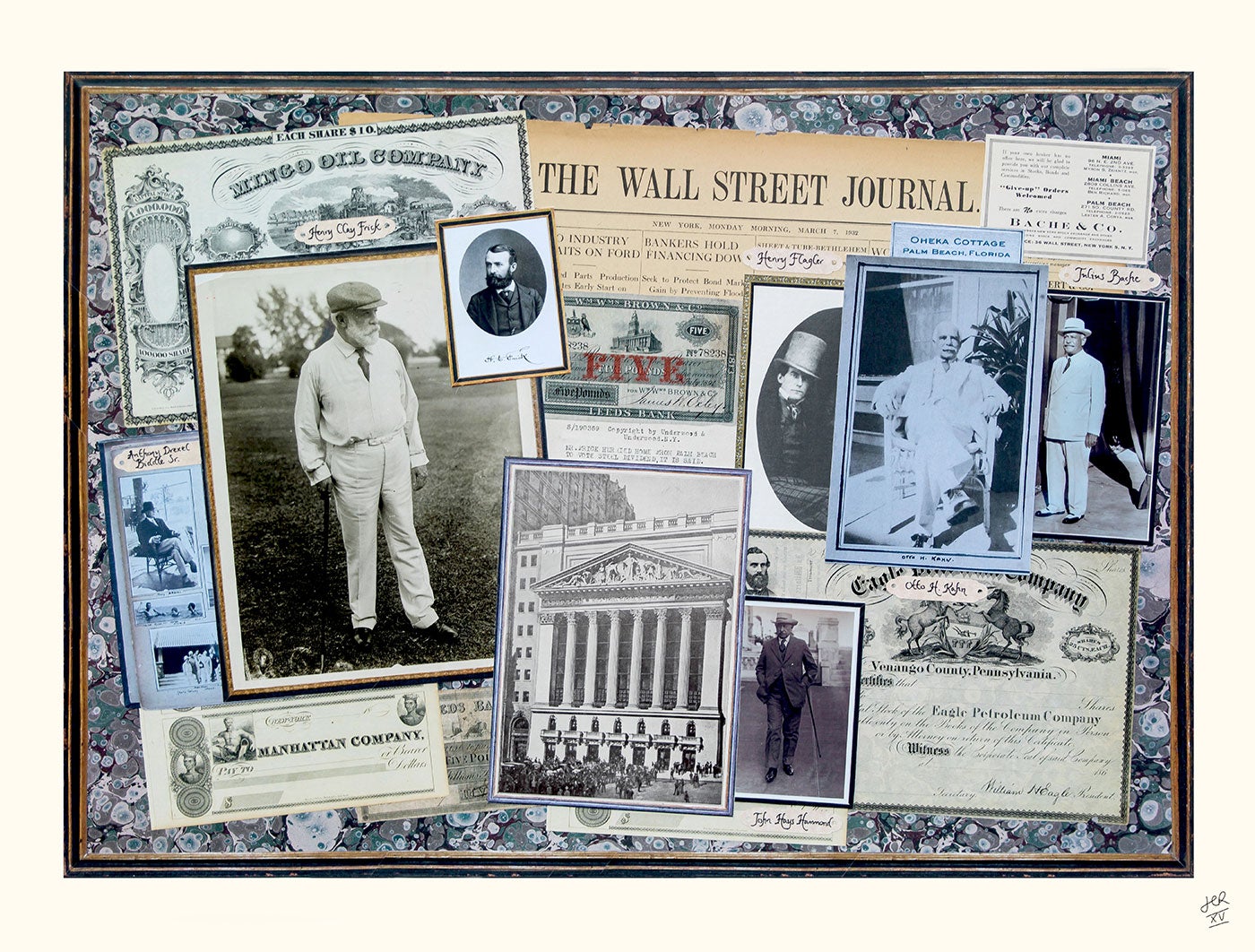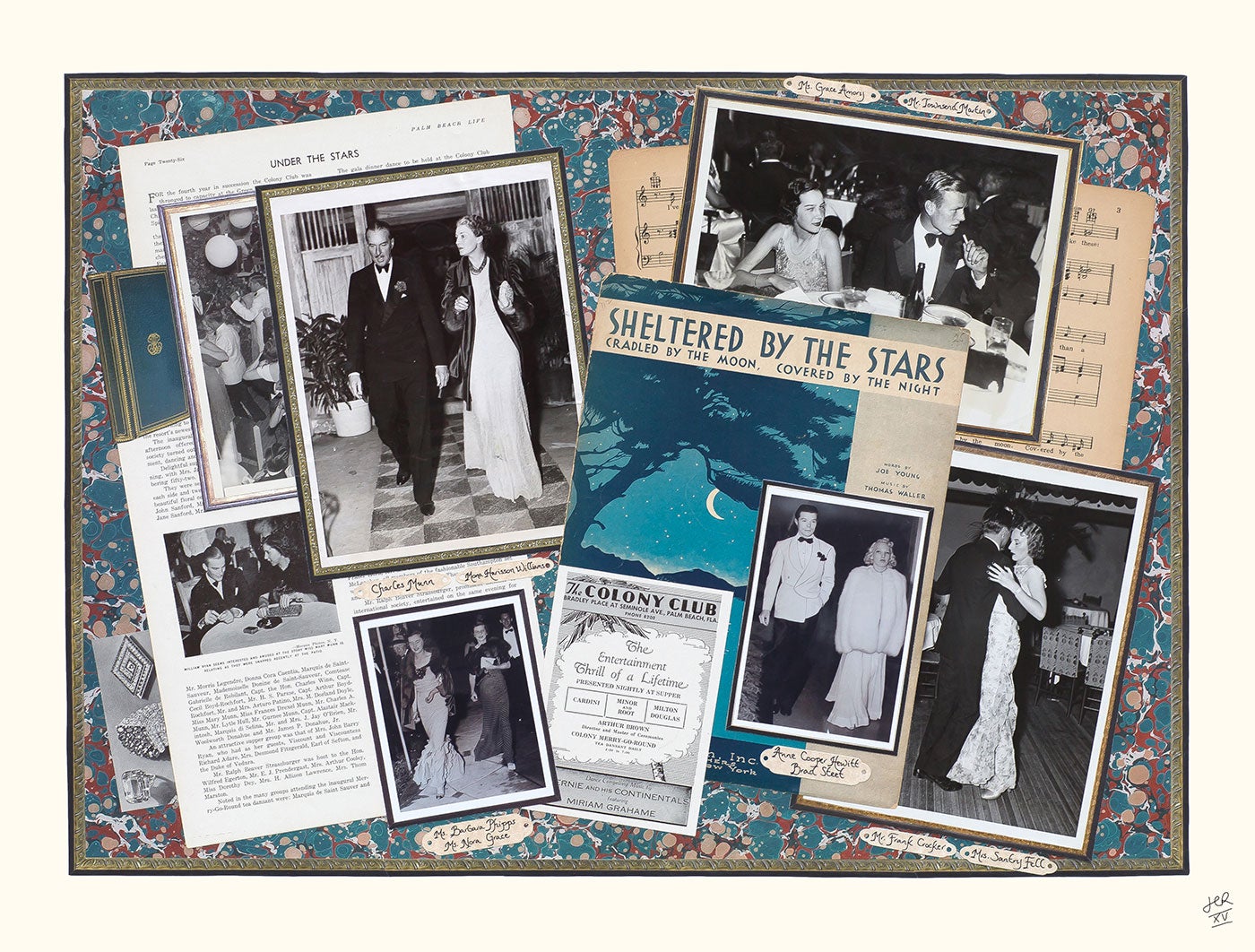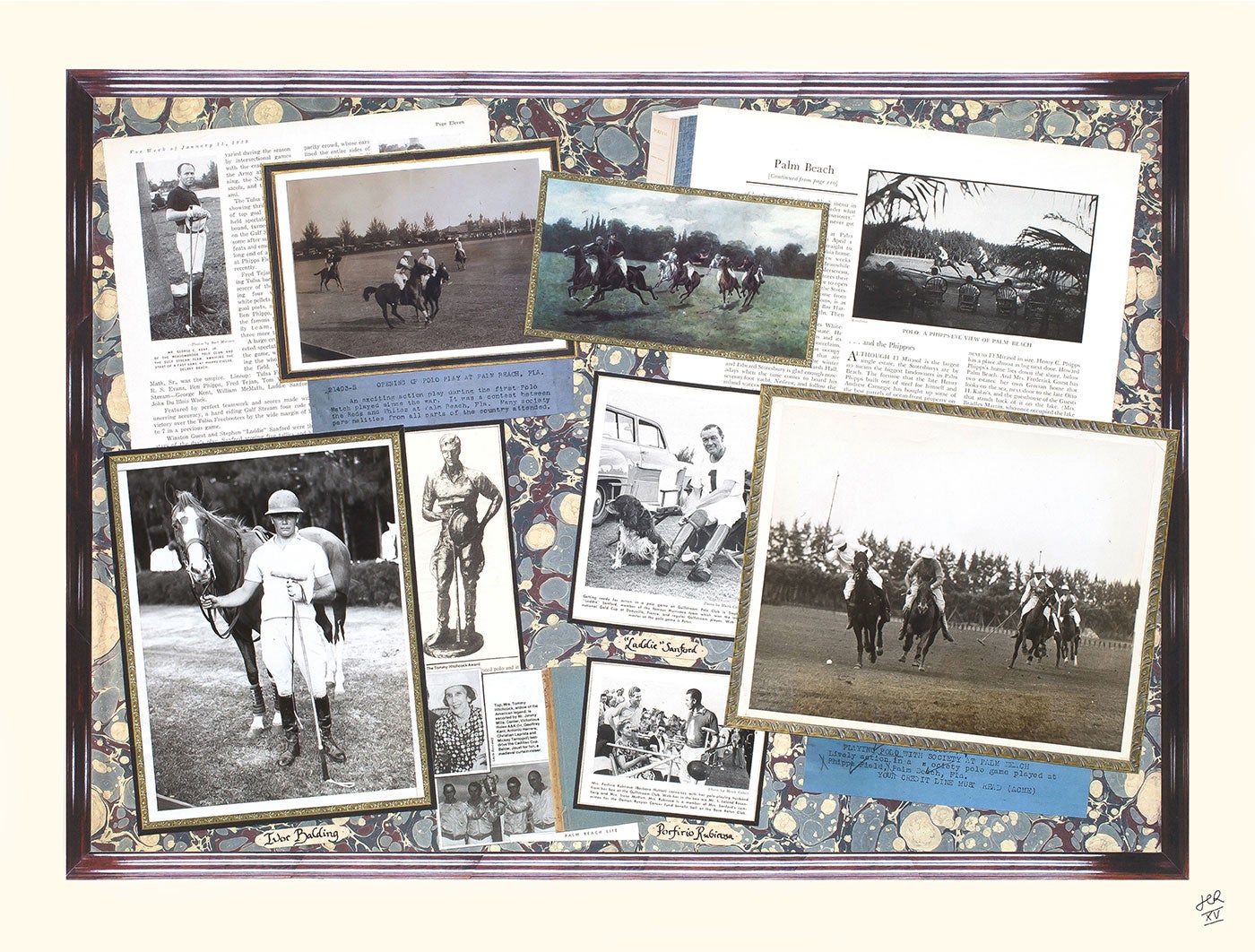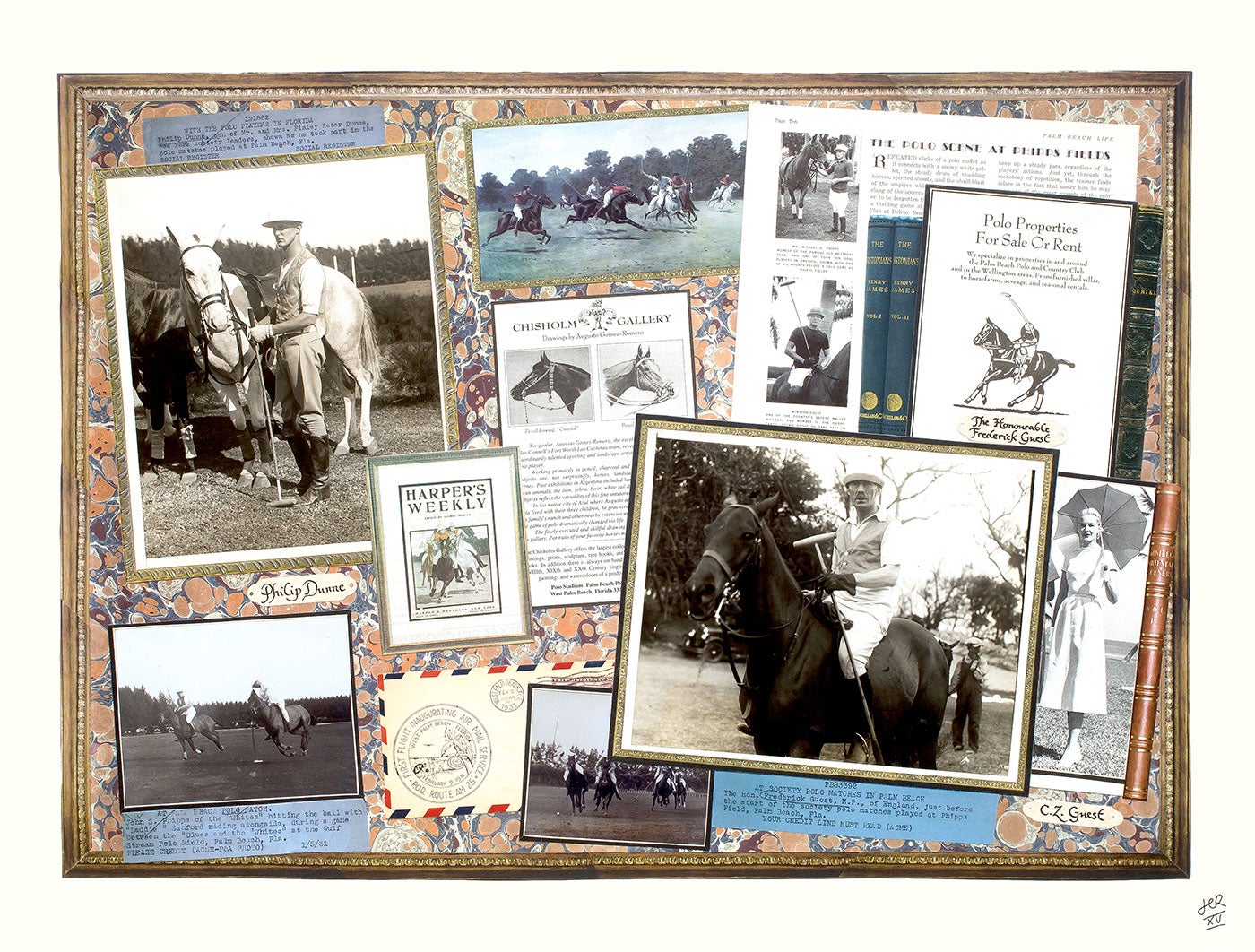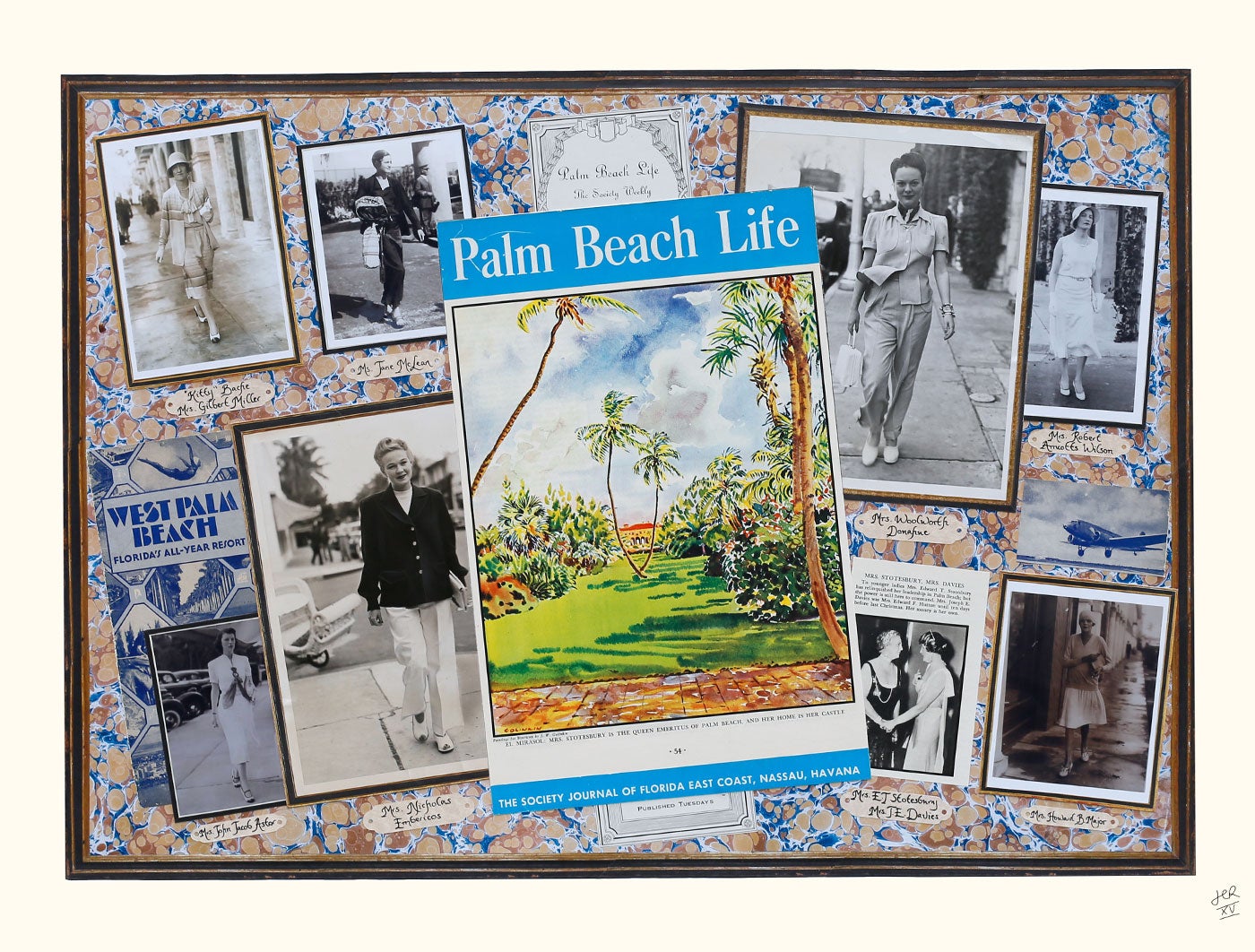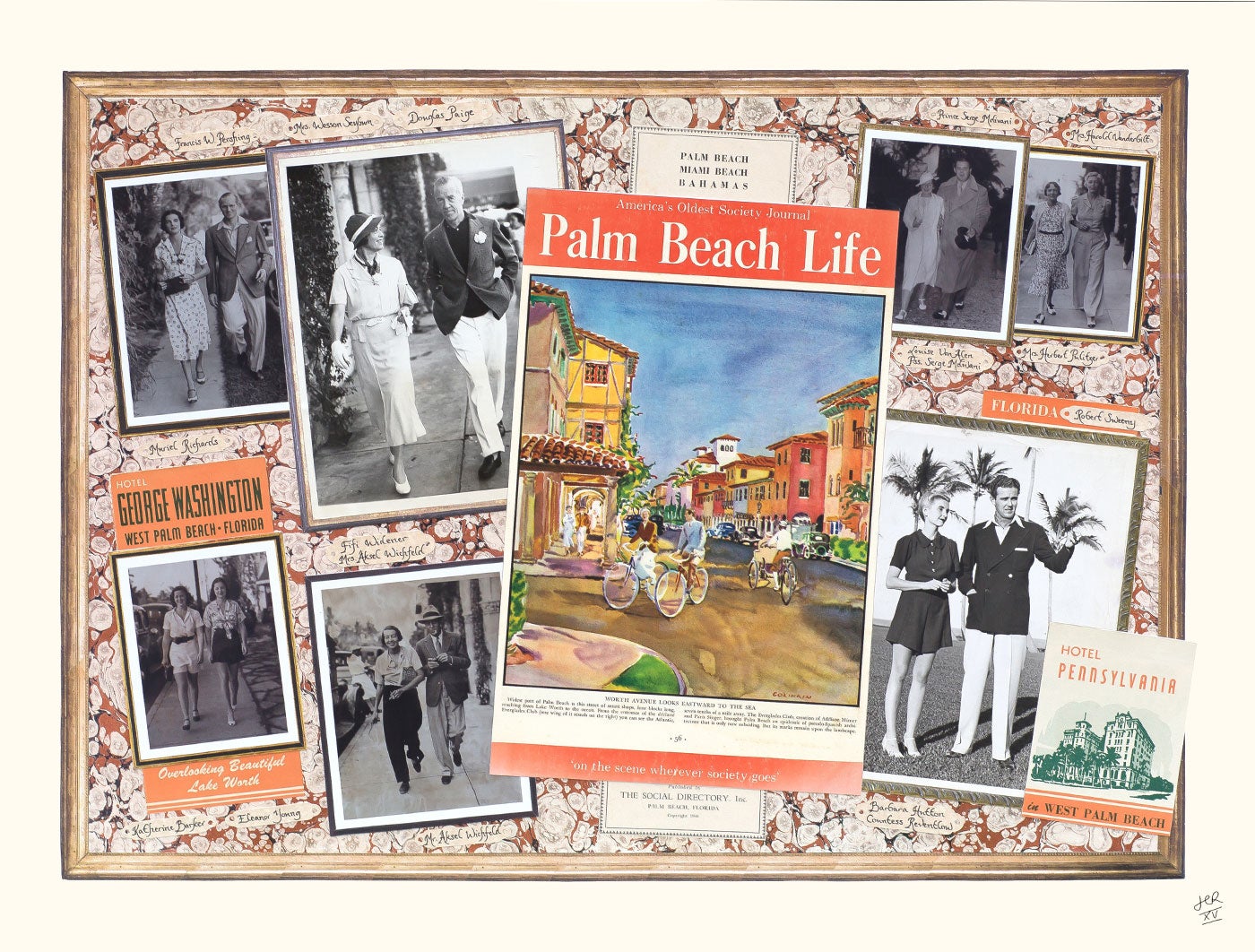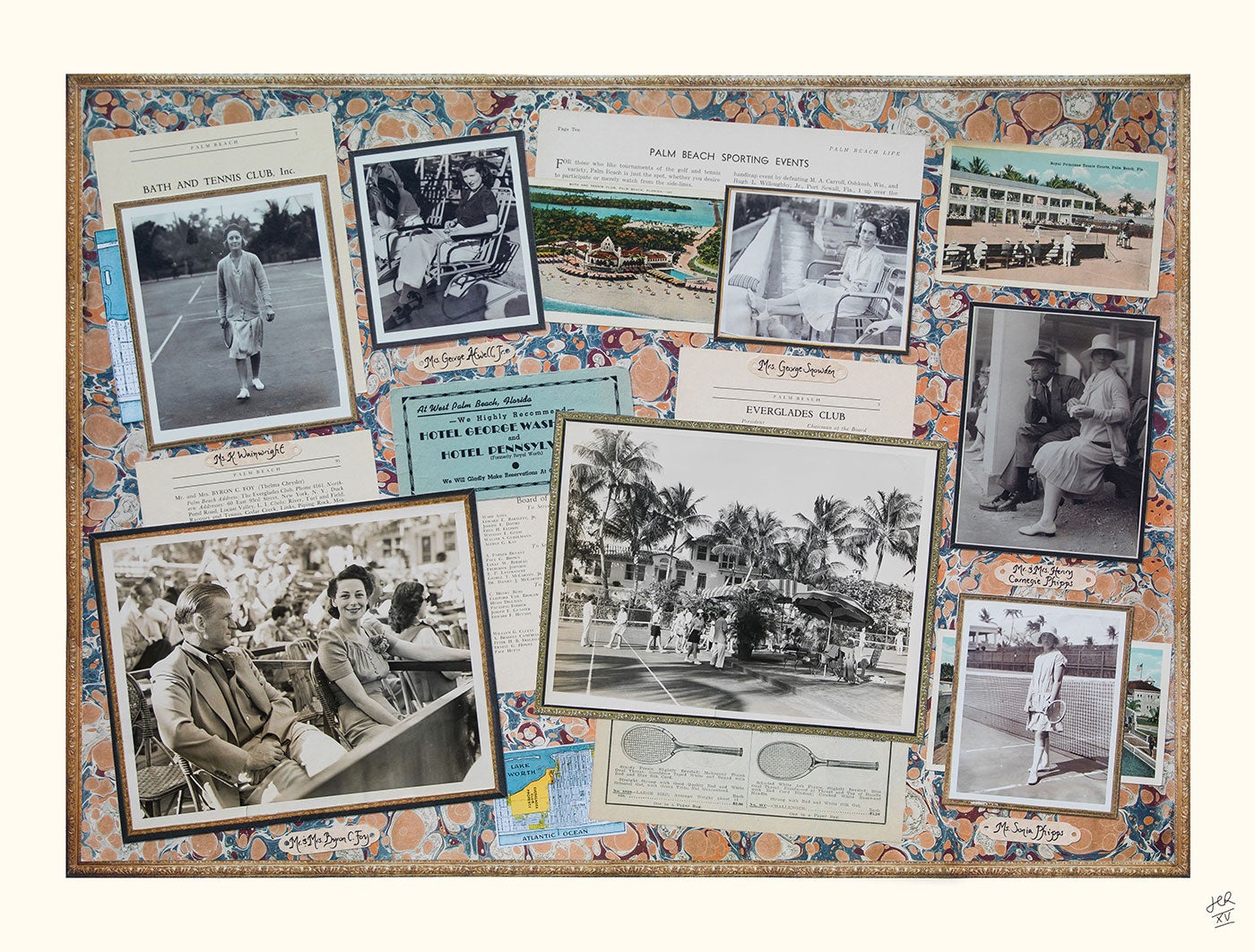 At the moment, de Ravenel is content to leave most of his travels to the armchair. "After spending our life traveling," he says, "my wife and I live in [Lyford Cay] year-round and bless it every day." His daughter, who has worked with Oscar de la Renta and Carolina Herrera, lives in Los Angeles, and his stepchildren live in Portugal. "We live here very happily with our dogs, and our children come to visit," he says. An ideal day begins with a jog along the golf course accompanied by his three wirehaired miniature dachshunds, followed by a quick swim and then the studio.
Working at a large table in his studio, he experiments with different compositions, weighing down the aged paper against the Caribbean breeze with an assortment of silver coins that he's picked up along his many travels. "There has to be a certain rhythm in the form," de Ravenel says. "Not so much in the shape of each item I'm doing the collage with, but the way they seem to answer one another. For me it's a bit like music." As he works, he is surrounded by mementos, things that remind him of other places and people. "I have many faults, and one of them is that I like clutter," he says, laughing. "I like to live surrounded by things. If you give me an empty room, it will fill up very fast. It's an organized clutter."
writes about art and culture for a variety of publications including Condé Nast Traveler and Modern Painters, where he is a contributing editor.
PHOTOGRAPH Courtesy of Jean-Charles du Ravenel
PHOTOGRAPH Courtesy of Ralph Lauren Corporation
Slideshow PHOTOGRAPHs Courtesy of Jean-Charles du Ravenel