From the time he bought his first car—a cream 1961 Morgan 4/4 with red leather seats—Ralph Lauren has entrusted only a select group of automobile enthusiasts with his cars' care. Paul Russell, a world-renowned restorer of historic automobiles, brought many of them back to life in his Massachusetts workshop, and Mark Reinwald, an automobile technician and curator, oversees their preservation at Mr. Lauren's garage in Westchester County, New York, where the majority of his 80-plus cars are housed.
So it's fitting that Mr. Lauren would choose Sandy Copeman, the cofounder of Amalgam Collection (a British firm that has been making fine model cars for more than 30 years), to create perfect 1:8 scale replicas of 17 of the most impressive vehicles he owns. The company produced a limited-edition run of 99 for each car, and they're available at select Ralph Lauren stores worldwide.
"Mr. Lauren's collection is probably the most important in the world," Copeman says. "The quality is outstanding. He has been able to bring together the very best example of each and every one of the cars in the collection."

Unlike most high-end collections that focus on a single marque or era, Mr. Lauren's cars share three simple criteria: speed, style, and beauty—apparent from the elegant, sculptural 1938 Bugatti Type 57SC Atlantic Coupe to the 1996 McLaren F1 supercar. His 1955 Mercedes Benz 300 SL Coupe "Gullwing" was the fastest production car of its time, the first to use fuel injection directly into the cylinders for a top speed of 161 miles per hour. It's also the most popular of the models Copeman and his team created, using both modern technology and the oldest, highest traditions of handcraftsmanship.
"People often ask if we use 3D printing to make the models, and we do for creating raw parts, but the technology is very far short of the point where it can be used to create finely finished, painted, and plated components." So short that 90 percent of an Amalgam model is assembled by hand, including incredibly complex spoke-and-nipple wheels combining 160 aluminum and steel wire pieces. The Bugatti model alone requires some 2,000 parts—among them, a steering wheel cut from actual wood and printed with a finer grain pattern in keeping with the scale of the model.
That attention to detail is just as important under the hood. Along with functioning doors, Amalgam models open to reveal the engine bay, some by unbuckling tiny leather straps using tweezers supplied with the model. The trunks also open to reveal a spare wheel—each component, both inside and out, carefully crafted over 3,000 hours by a small team of model makers and assembled by hand for an additional 300 hours.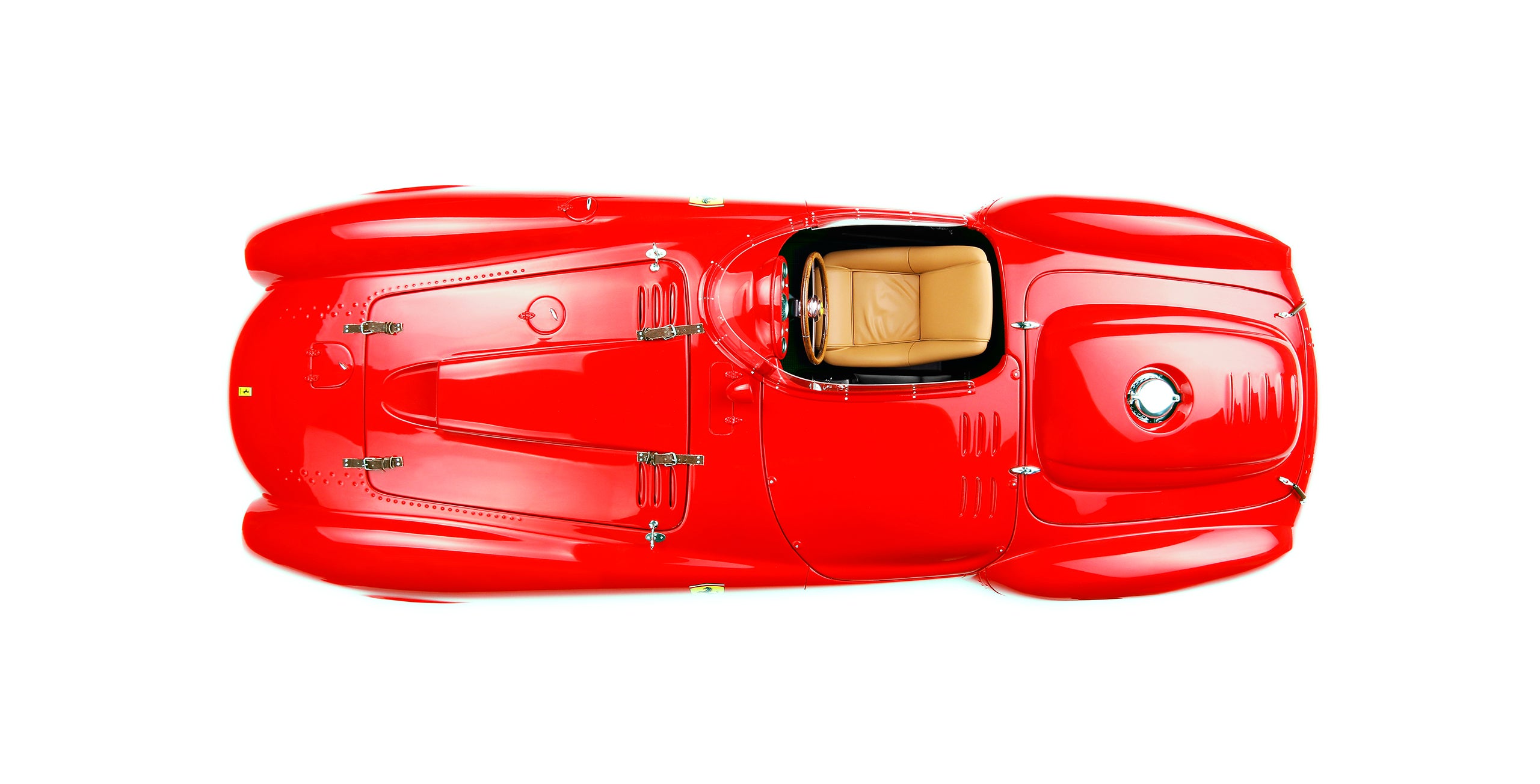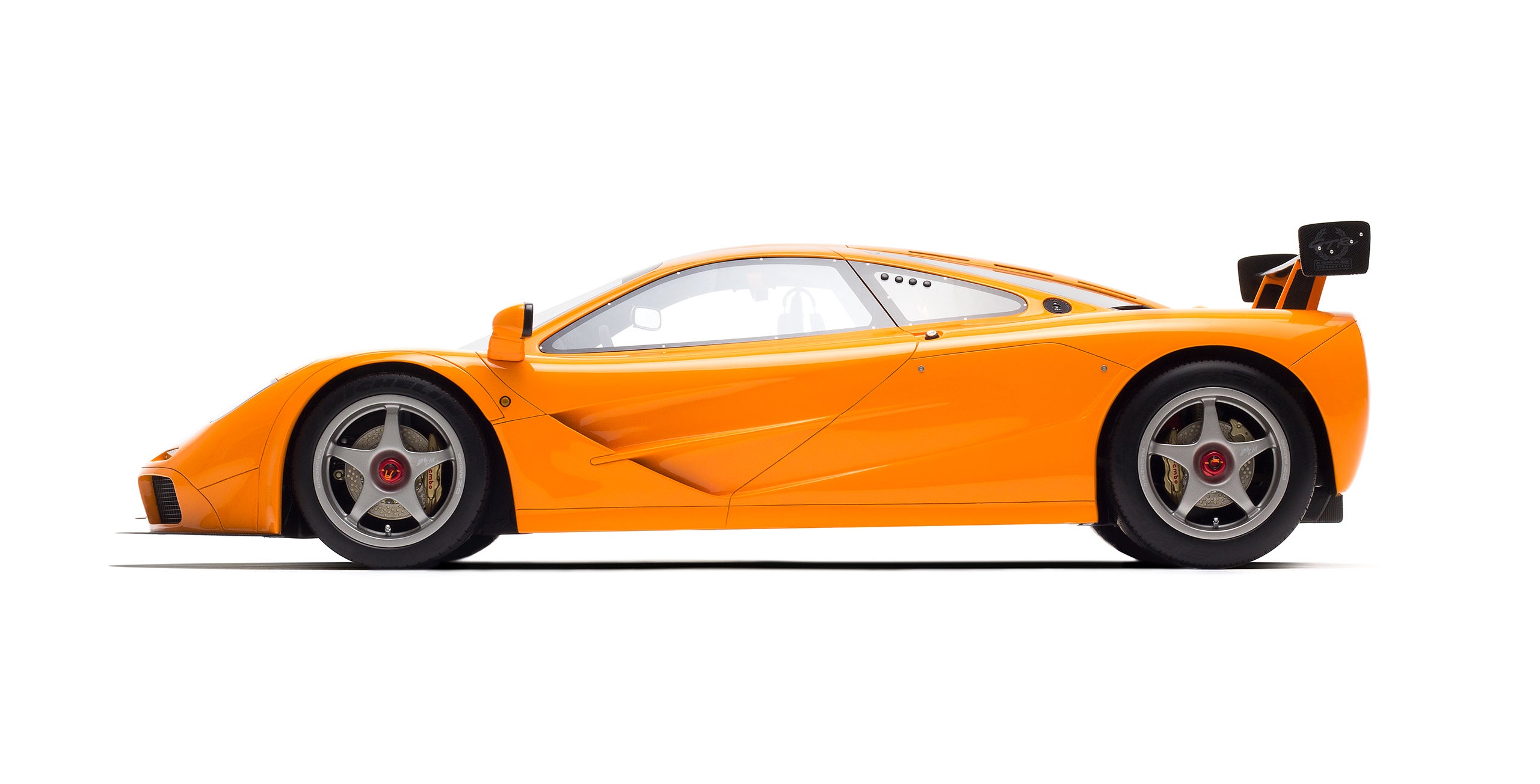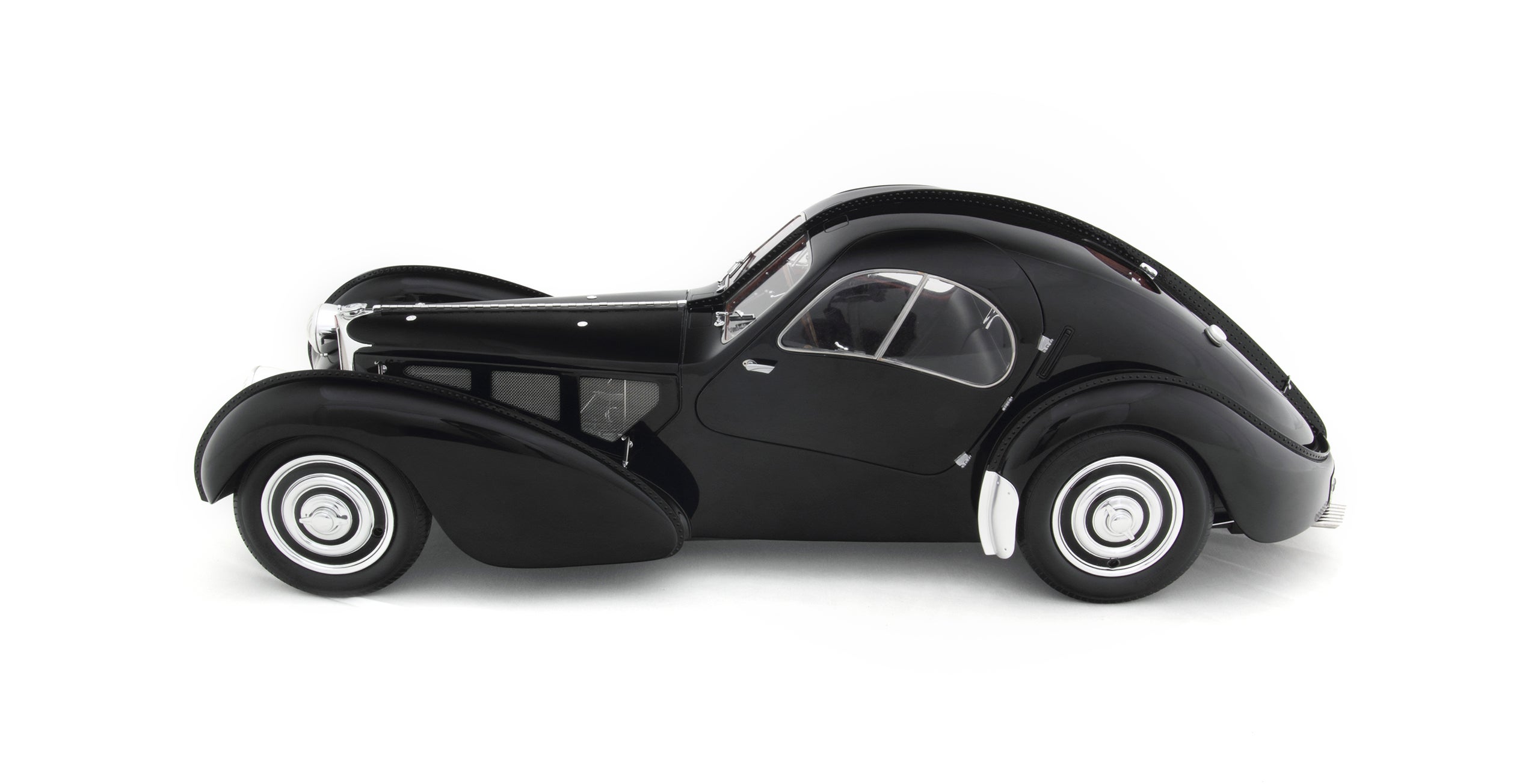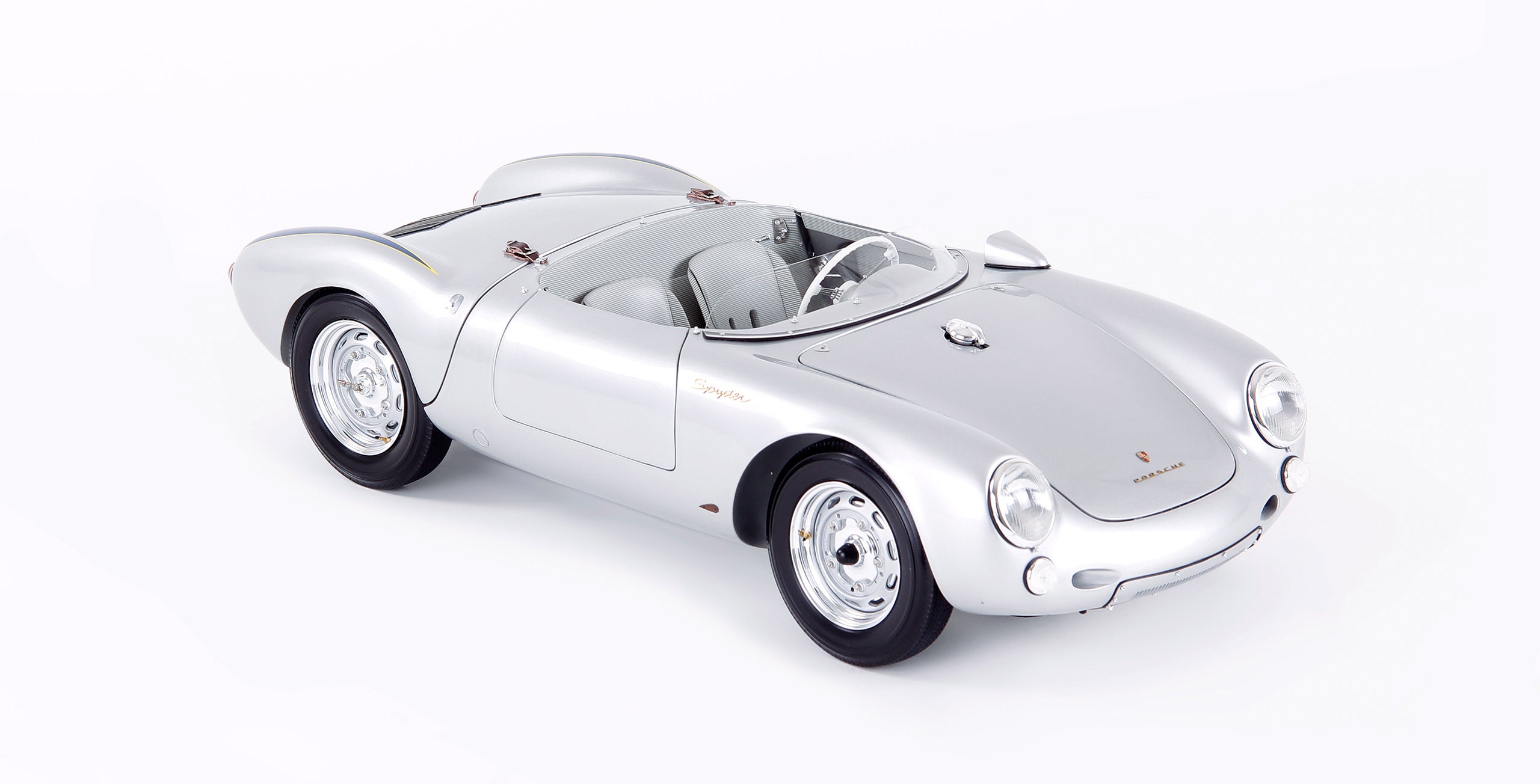 But because many classic cars were hand-beaten from sheets of metal, Amalgam also digitally scans each for up to eight hours using industrial optical 3D scanning systems. Even rivet heads and scratches can't escape the notice of a digital scan. Copeman and his team of technicians spent six days in Mr. Lauren's garage, and a final overnight session during the L'Art de L'automobile exhibit in Paris, capturing the minutest nuances of the chassis down to one-tenth of a millimeter. The nearly 1,000 high-resolution photographs produced were especially important for the contemporary examples from the collection, like the McLaren, which Amalgam replicated from detailed CAD (computer-aided design) data obtained from the manufacturer. The photographs also allowed the team to match the color and level of gloss using authentic automotive paint systems—like the papaya orange of the McLaren and Ferrari's iconic red.
"I got hooked on Ferrari after driving it only once," Mr. Lauren has said. "Somewhere along the line I bought myself a Daytona Spyder, which is an amazing car. And that was the beginning of my Ferrari fever." Luckily, Amalgam has been working with Ferrari for almost 20 years, originally making models of the most significant cars in its racing history. That experience doubtless came in handy when replicating the 1954 Ferrari 375 Plus (the earliest endurance racer in Mr. Lauren's collection and the last of only five to be built) and the 250 GTO that's arguably the most valuable Ferrari ever made.
"The beauty of a car for me is a total experience," Mr. Lauren once said. "It's not just the way it looks, but how it drives, how it feels on the road, how it sounds, even its smell. Each has its own personality." Those distinctions become clearer the more time you spend with your favorite Ralph Lauren car, like Russell did when he dedicated nearly two years to restoring Mr. Lauren's Bugatti, one of only four made and only two that still exist.
"The entire car, as assembled, had great style and presence," Russell later recalled, "but when you boiled it down to individual pieces, they were beautiful in and of themselves."
is the director of luxury editorial at Ralph Lauren.
All Photographs Courtesy of Ralph Lauren Corporation