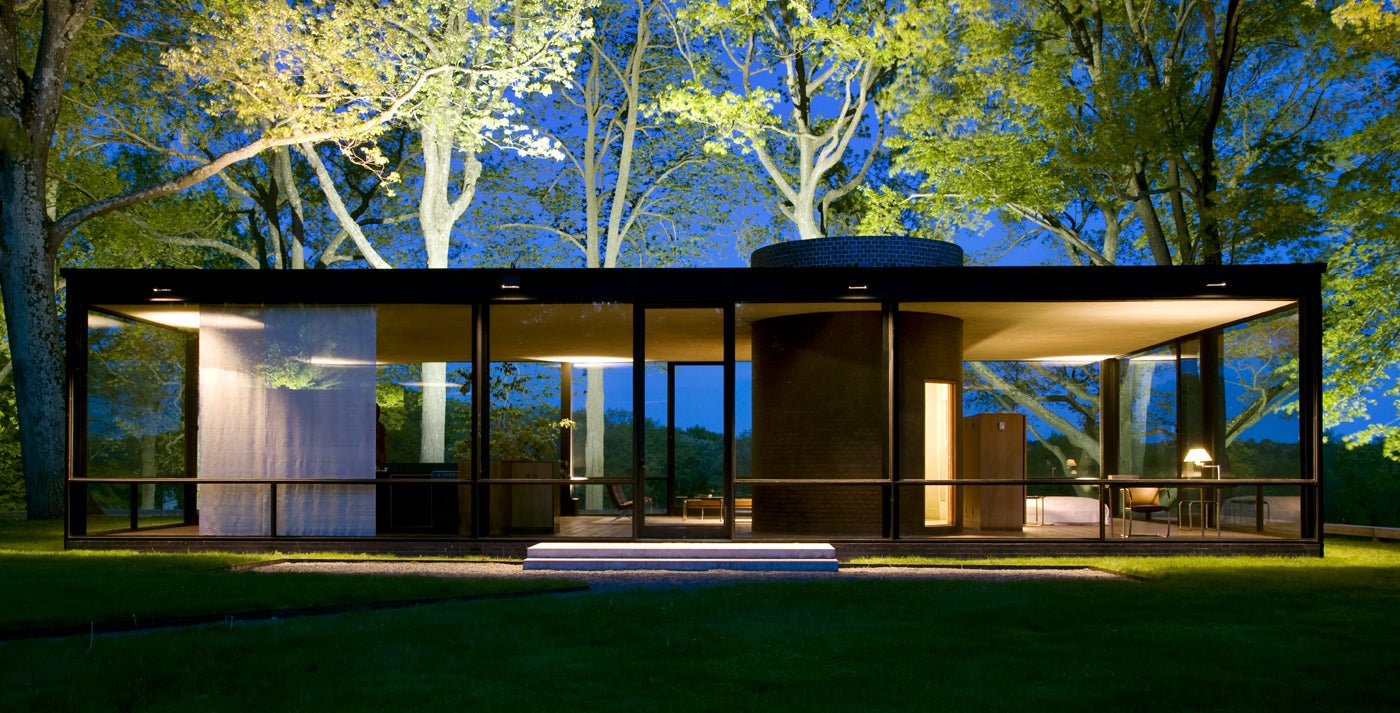 Culture
How Modernism Became Timeless
The forward-thinking movement takes its place in the pantheon—with a little help from a resurgence in Palm Springs
Trends in architecture come and go, and sooner or later a school of design either falls away, or it finds a lasting place in history. And these days Modernism—the intellectually rigorous and progressive aesthetic that came of age in the optimistic years of the early to mid-20th century—is looking more timeless than ever.
Consider iconic structures like the Los Altos Neutra House, or Philip Johnson's Seagram Building in NYC or Glass House in Connecticut. What were once radical statements are now influential emblems of classic design. While the playful, postmodern riffs on classical style that defined the '80s and '90s are starting to look more than a little dated, the clean lines of Modernism are everywhere—from the form factor of an iPhone or the cut of a little black dress from Ralph Lauren Black Label to acclaimed new buildings, like Renzo Piano's striking Shard in London and Santiago Calatrava's upcoming transportation hub near the new World Trade Center. Modernism, it's safe to say, has transcended trend and is here to stay.
Nowhere is the movement's renaissance more evident than in the mid-century Modernist mecca of Palm Springs, which is reclaiming its status as the getaway destination of choice for Hollywood royalty and leaders in the worlds of art and fashion. In the movement's original heyday, Frank Sinatra lived there in Twin Palms, the famous E. Stewart Williams–designed home; Liberace, Katharine Hepburn and Lucille Ball all owned Modernist gems in the area; and famed photographer Slim Aarons routinely captured snapshots of A-list life amid the swimming pools and swaying palms.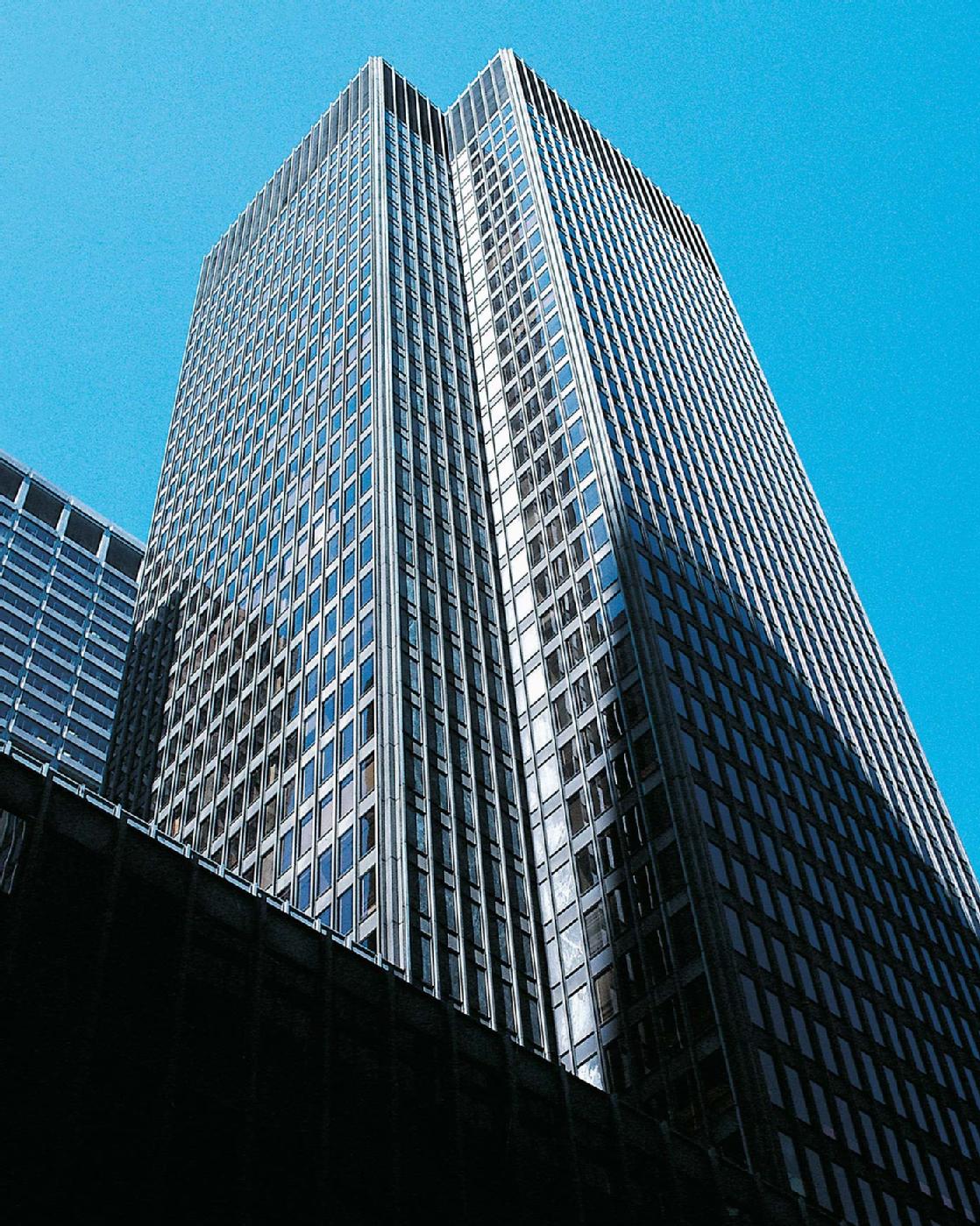 Nowhere is the movement's renaissance more evident than in the
mid-century Modernist mecca of Palm Springs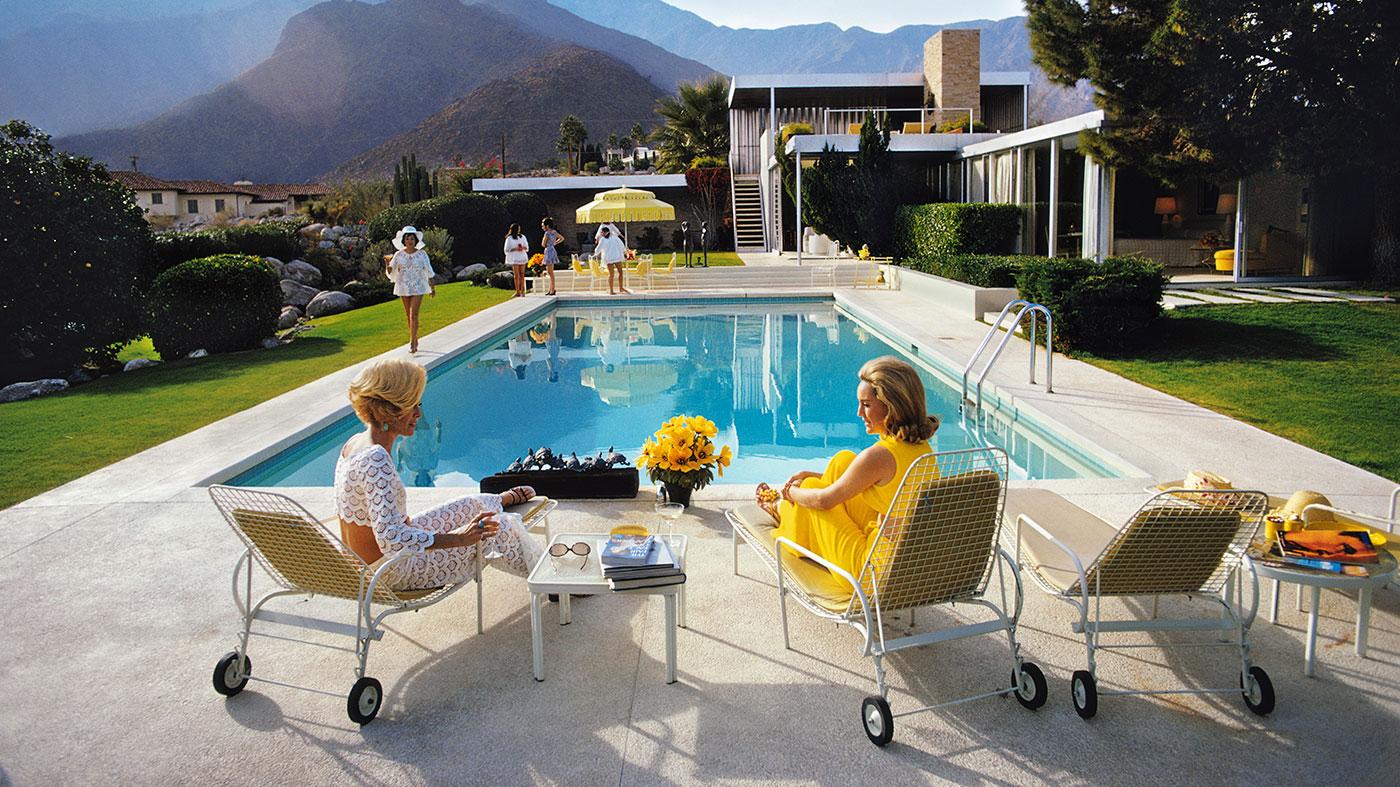 Today, the city is home to both new spins on Modernist design—like the Ace Hotel, a converted mid-century Howard Johnson—and new investments in the classics. Most notably, Leonardo DiCaprio put a jewel in the comeback of Palm Springs Modernism, further fueling the area's real estate boom, by purchasing a 7,000-square-foot mid-century home formerly owned by Dinah Shore. And in 2014, former Facebook president Sean Parker spent $55 million on one of the country's most famous Modernist homes: the glass-walled, A. Quincy Jones–designed Brody House.


For those with slightly more modest taste, we recommend a trip to Palm Springs' annual Modernism Week, which celebrates its 10th anniversary in February 2015. It's the biggest international event for enthusiasts of the movement, having ballooned from 600 visitors in its first year to some 45,000 in 2014. For the 2015 event, visitors will be able to choose from events like a tour of a 1964 home reimagined by interior designer Christopher Kennedy to suit today's SoCal lifestyle, to a rare event featuring Palm Springs residents Nelda Linsk and Helen "DzoDzo" Kaptur, who were pictured in Slim Aarons' iconic photograph "Poolside Gossip." There's also a screening of a new documentary (The Nature of Modernism) on architect E. Stewart Williams, the man behind the aforementioned Twin Palms for Sinatra back in 1947.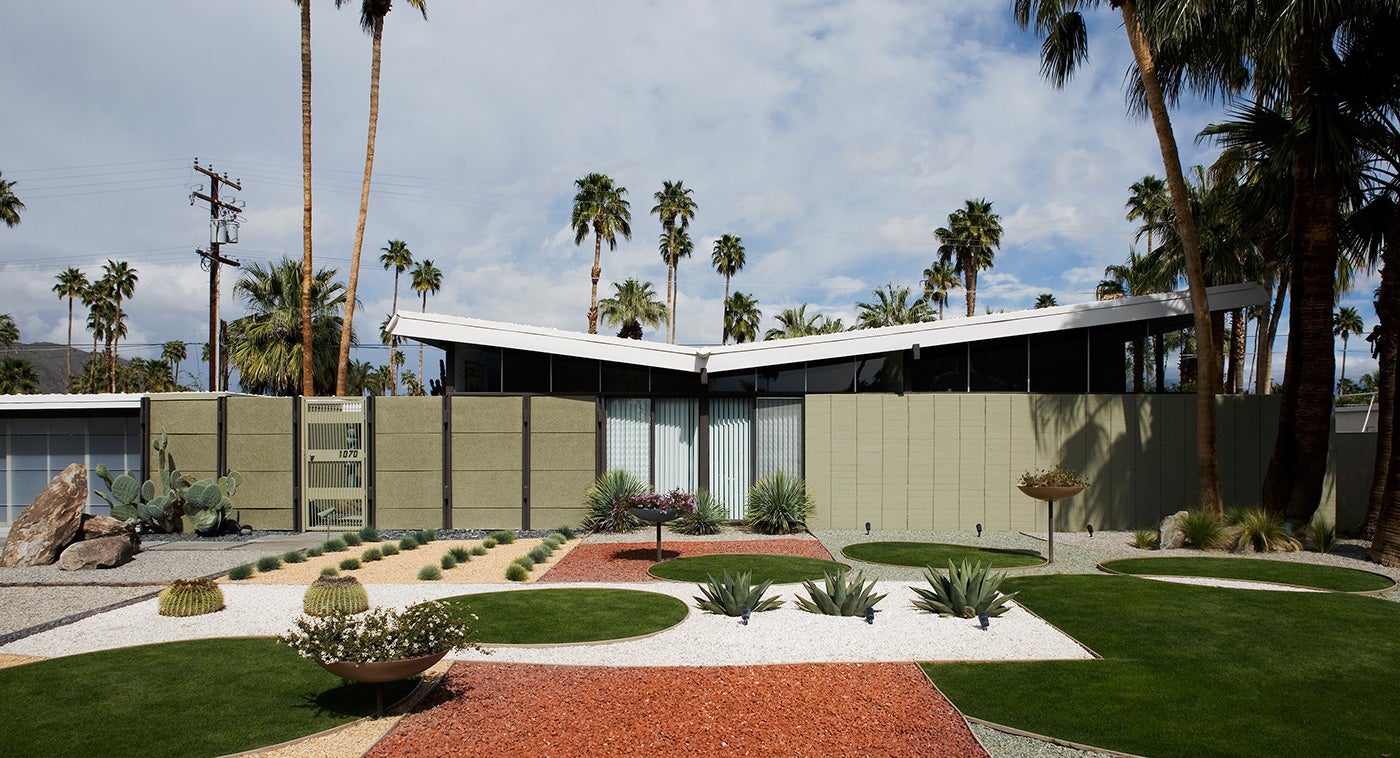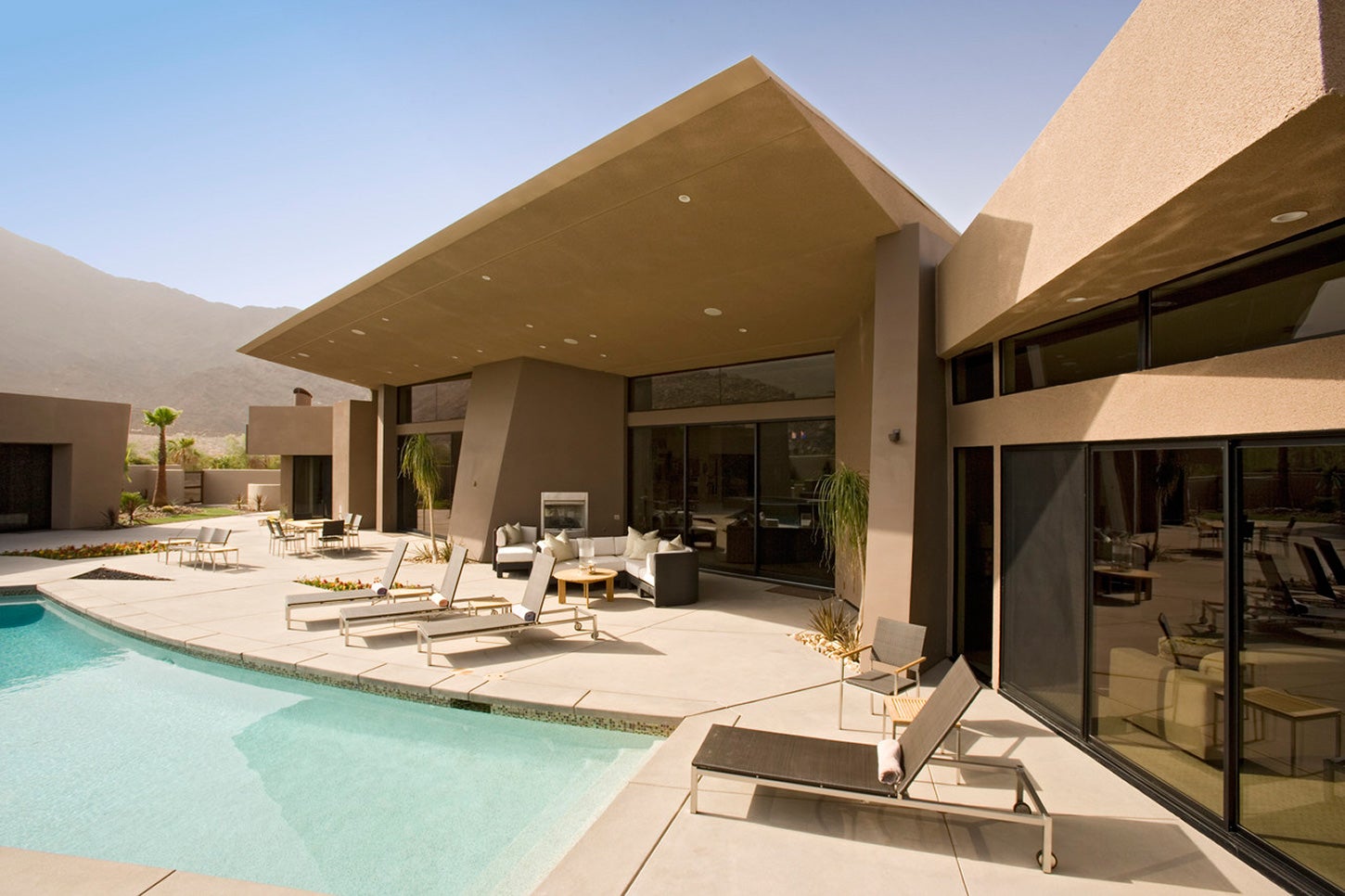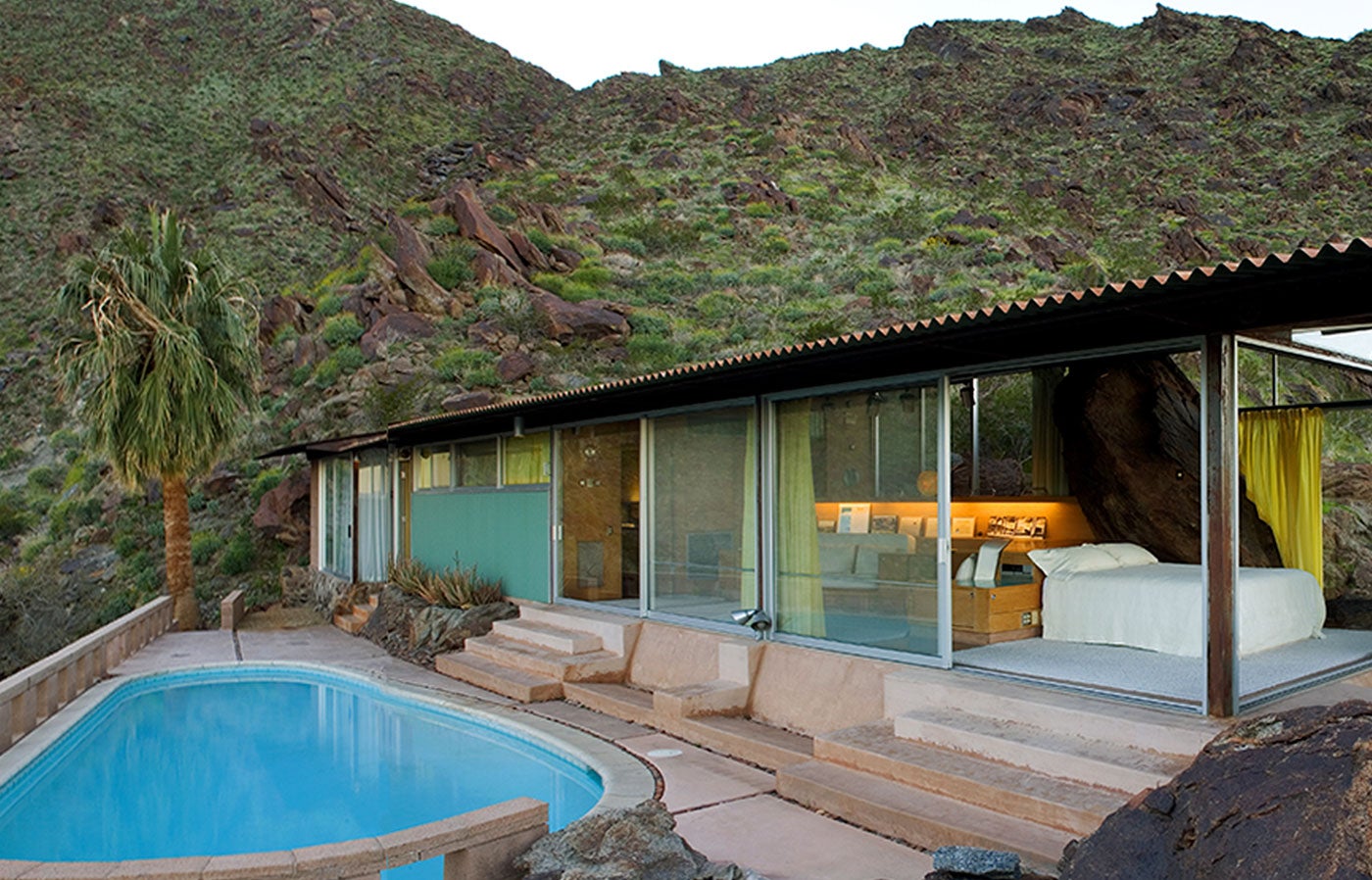 For something a little more unexpected, head to the exhibit of Modernist dollhouses (including one by Charles and Ray Eames that was never put into production) or a performance at the famed Hotel Lautner by an Australian comedy duo that sing original songs about architecture. (Fans of Modernism can have a sense of humor, too.)



So why Modernism, and why now? Rosemary Krieger, president of Dolphin Promotions (which produces the Palm Springs Modernism Show & Sale, as well as the SF20, NYC20 and Los Angeles Modernism shows), attributes the movement's comeback to matters practical as well as aesthetic. "Look at the homes of tech execs," says Krieger. "They're generally minimal, not overloaded or over-decorated. Modernism is a comforting, relaxed way of life that matches their busy lives." To put it another way, Modernism is ultimately about elegance and simplicity. And these days, who couldn't use a bit more of that?



is based in New York and has written about design, architecture, fashion, art and travel for 
The New York Times
, 
New York Magazine
, 
Elle
, 
Fortune
, 
The New York Observer
, 
Departures
 and 
Salon
.