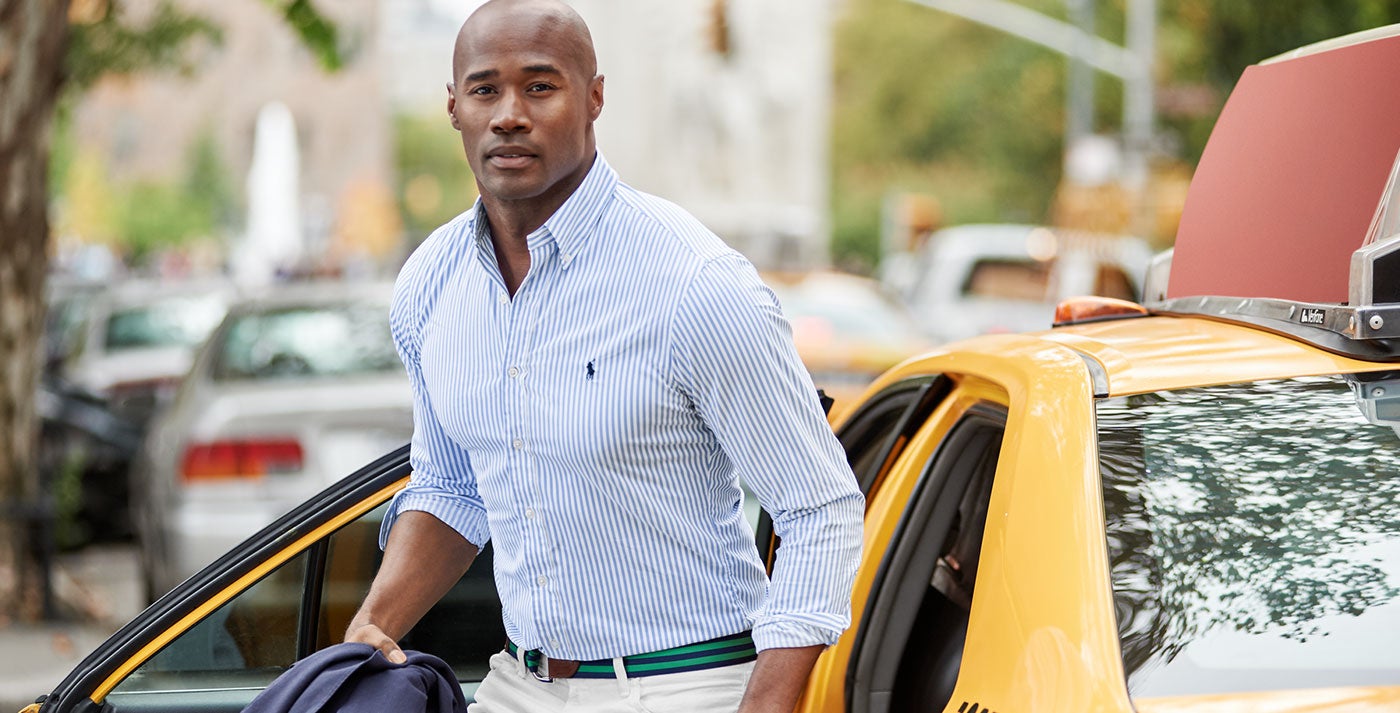 Culture
My Rules of Style
Chris Collins shares what he's learned over nearly two decades as a Ralph Lauren model
As I was finishing up college 18 years ago, my life took an unexpected turn. I was graduating with degrees in biology and psychology, with the goal of going to medical school, when I was introduced to photographer Richard Phibbs. He had done quite a bit of work for Ralph Lauren (and has continued to do so since), and he thought I would be a good fit for the brand. It turned out that others, including Mr. Lauren himself, agreed, and I embarked on an adventure of a lifetime, entering a world of unparalleled class and distinction. I had the opportunity to travel to places like St. Barths, Mr. Lauren's Double RL Ranch, in Colorado, and his property at Round Hill resort, near Montego Bay in Jamaica, and work with amazing photographers like Phibbs, Arnaldo Anaya-Lucca and the legendary Bruce Weber.
Along the way, I've picked up some invaluable wisdom about style—and life, for that matter. Here are five key lessons learned during my nearly two decades as a model for Ralph Lauren. I hope they're as valuable to you as they've been to me.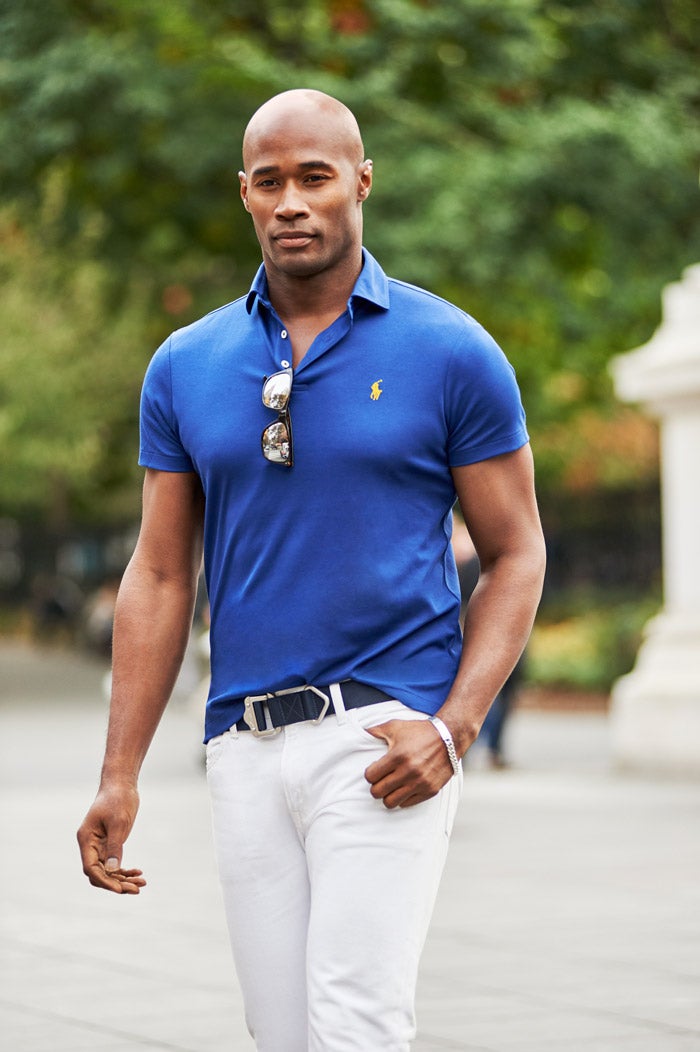 1. Your style tells a story about you
Style is a full expression of who you are. It paints a picture of your lifestyle. Mr. Lauren is the master of giving you many different ways to tell your story, and one of the most valuable lessons I've learned from him is that it's OK to mix and match. I remember being on a shoot earlier in my career, wearing a Polo Ralph Lauren oxford shirt, a tie and sweatpants. At the time I thought it made no sense. But when I saw the image, I thought it came out beautifully. I realized at that moment that there are no rules in style. It all works. Currently, one of my favorite rule-breaking combinations is a tuxedo jacket with a pair of jeans from RRL.
2. Invest in Staple Pieces
A classic navy blazer is probably the most important piece in your wardrobe. You can dress it up with a pair of grey pants, or dress it down with a pair of jeans. If preppy is your style, you could wear it with a rolled-up pair of chinos and white sneakers. The other staple pieces I've learned to keep in my wardrobe are a classic polo shirt, a pair of penny loafers and an oxford shirt. And the wild-card piece every man should have in his repertoire is a classic leather jacket. This may be my favorite since I ride a motorcycle. I've worn mine with a distressed RRL T-shirt while riding, and I've also worn it with a white oxford shirt and a bow tie.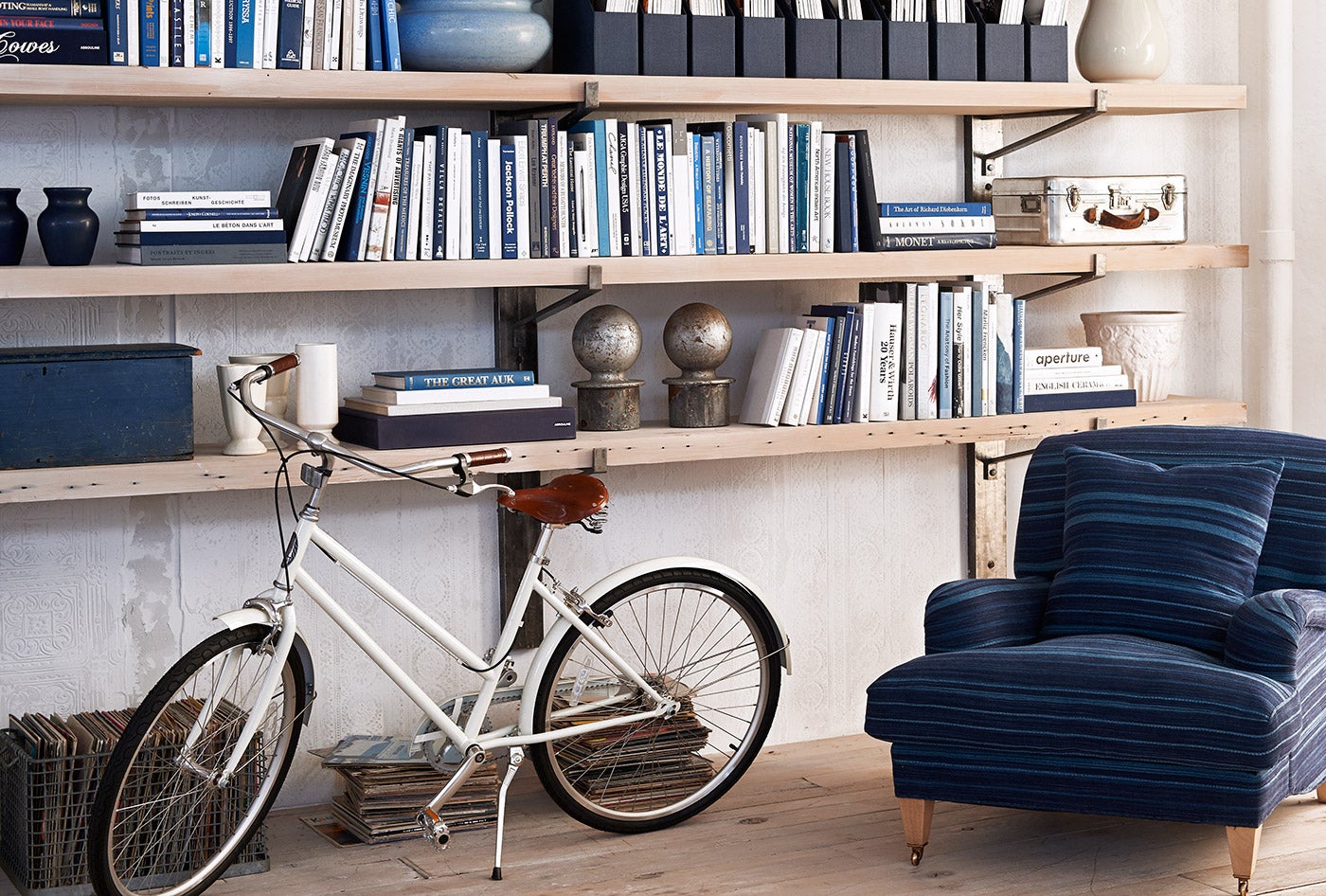 3. Home décor is an extension of your style
Ralph Lauren Home collections have had a huge influence on the way I've decorated my homes. It's funny, but whenever I walk into a room decorated with RL pieces, I feel like the room is wearing Mr. Lauren's clothes. I love a classic brown leather couch with decorative pillows and a Blackwatch throw blanket across the arm, or a great coffee table with big beautiful books of art on it. I love beautiful images encased by silver-plated RL frames, RL hurricane candles and very manly, comfortable bedding. And don't forget the barware for entertaining—the decanters and the glass sets, the Montgomery collection with coasters, the ice bucket and the nut bowls. I've even used Ralph Lauren Paint, with its many different textures and colors, in all of my rooms.
4. Small accessories can make a big difference
I love a great pair of sunglasses, a nice pair of leather tassel loafers or a classic watch. You should always keep great ties and pocket squares in your arsenal. These are great at pointing an outfit up or down. A Ralph Lauren tie pin is a great little accent, as is a beautiful engine-turned belt, in black or brown to match your shoes. There are the cuffs, the bracelets and the wrist straps that I wear a lot of, and don't forget about the little accessories that you don't see, like a beautiful alligator wallet or a sterling money clip. But to me, the most important accessory to own is a fragrance. Anyone who knows me at Ralph Lauren knows when I've walked in or out of a room. Your fragrance is invisible and mysterious, yet very powerful. I love the classic Polo fragrance, with its beautiful green bottle, gold cap and the signature pony logo—no words. It looks very masculine and important, and that's how I feel when I wear it.
5. The importance of legacy and heritage
There's a vintage denim shirt I bought at the Ralph Lauren store in East Hampton, New York, almost 15 years ago. It has turquoise buttons on it, adding a hint of Native American–inspired style to the shirt. (I am of Native American heritage, by the way; my ancestors are from the Blackfoot Indian Tribe.) I've had it for 15 years, and I'll have it for another 15 years. What's more American than jeans? Or a jean shirt, at that? In fact, I never feel more American than when I'm wearing Ralph Lauren. But what's great about RL is that it still speaks to all cultures around the world. It doesn't matter if you're Asian, African-American or Caucasian, Ralph Lauren makes us all feel like we're a part of his family. 
ALL PHOTOGRAPHS COURTESY OF RALPH LAUREN CORPORATION