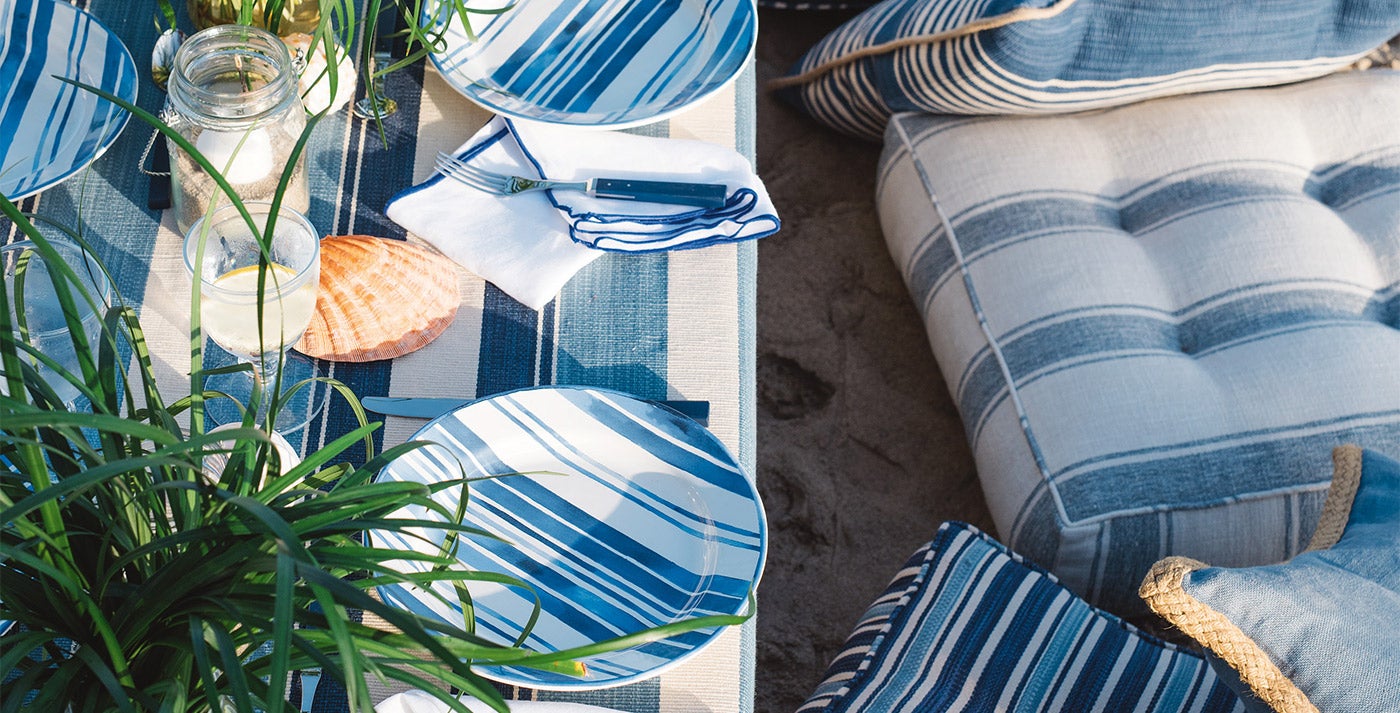 Culture
Feeling California
Host extraordinaire Nathan Turner pays homage to his home state in his new book I Love California
Designer, decorator, and Hall of Fame–caliber dinner party host Nathan Turner has California hardwired into his DNA. A fourth-generation Californian, he grew up in the San Francisco Bay Area and spent many weekends at his family's horse and cattle ranch near Stockton, where meals were always a special occasion. After college—and time abroad in Italy and France—Turner made his way south to Los Angeles, where he opened his first eponymous design shop. The after-hours dinner parties he threw there—which, in true California fashion, began extremely casually—soon became the most coveted restaurant reservation in town, even though they didn't take reservations nor were an actual restaurant. In his new book, I Love California, he explores the many facets of his home state with a native's eye for detail, putting together site-specific meals with matching décor tips inspired by California's varied landscapes: from a San Francisco seafood feast to a cowboy-style chili cookout in Markleeville to beachside tacos à la Malibu. We spoke with Turner about his favorite recipes from the book, how West Coast style is translatable everywhere, and why he always returns to Ralph Lauren Home for design projects, no matter what state he's in.
What does the quintessential California lifestyle mean to you?
Relaxed and casual, but with lots of style.
Is there a specific region of California that inspires you most?
Honestly the whole state is incredible. It was one of the things I loved most about shooting my book, showing the diversity: the mountains in the Sierra, the Southern California beaches, foggy coastlines north of San Francisco.
How does your love for travel and cooking play into your interiors style?
In every way. I am constantly noticing a detail or an ingredient or a use of color while traveling and love bringing it home to implement it into my life and work.
What role does color and pattern play when you're putting a room together?
Stripes are my go-to. A stripe is a neutral as far as I'm concerned. So is the color blue!
How do you keep rustic and country style interiors feeling fresh, modern, and elevated?
It's all in the mix! Just because you're in a rustic or country house doesn't mean it can't be fresh. Modern art and clean-lined furniture are just as great in a country-style home. A little goes a long way.
You've said that food is a way to show love and affection for those you cook for. Out of all the recipes in I Love California, is there one that you return to again and again to show you care?
The Sicilian meatballs are something my great-grandmother would make for me… I love that when I make them now, within an hour my house smells just like hers and that sense memory keeps us together and makes me so happy!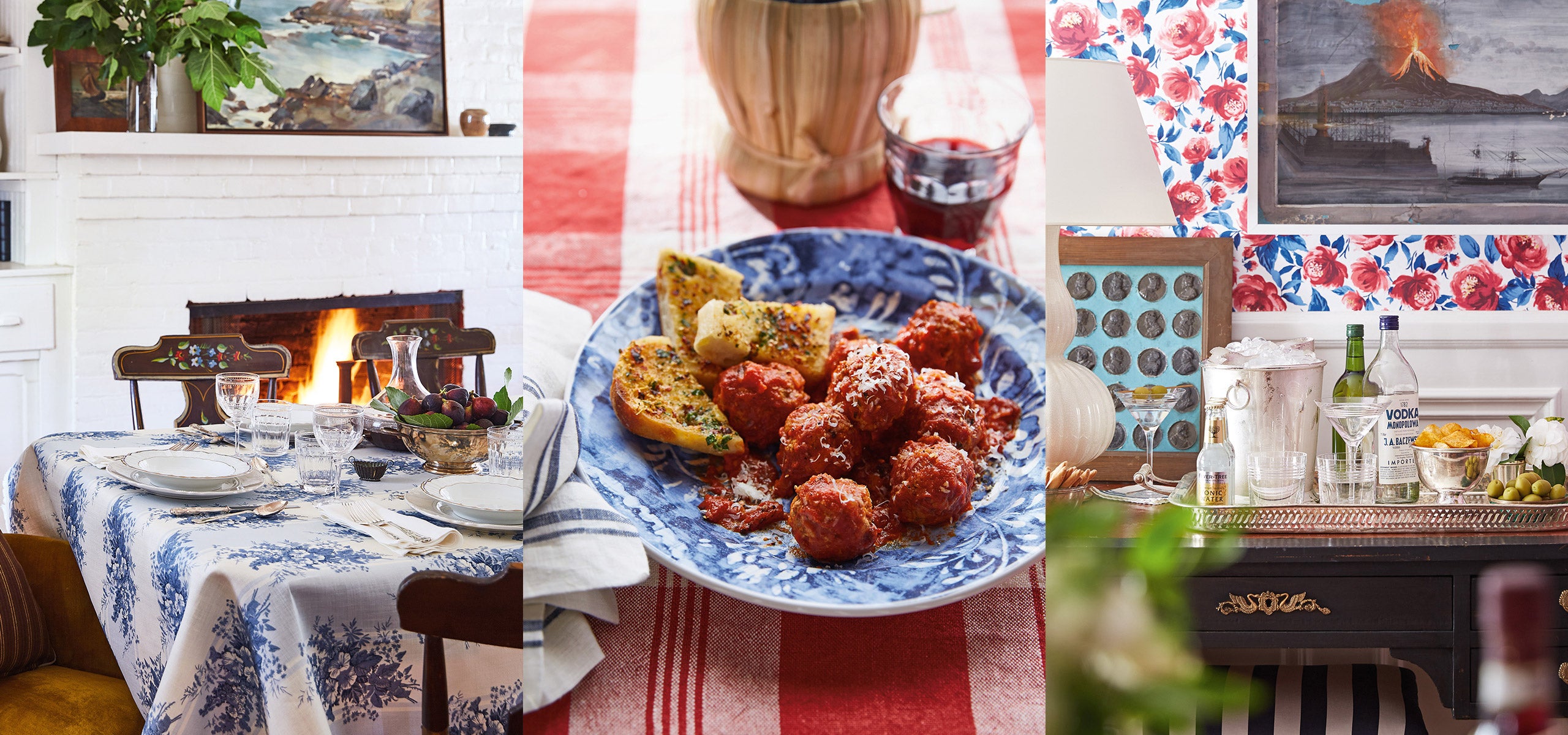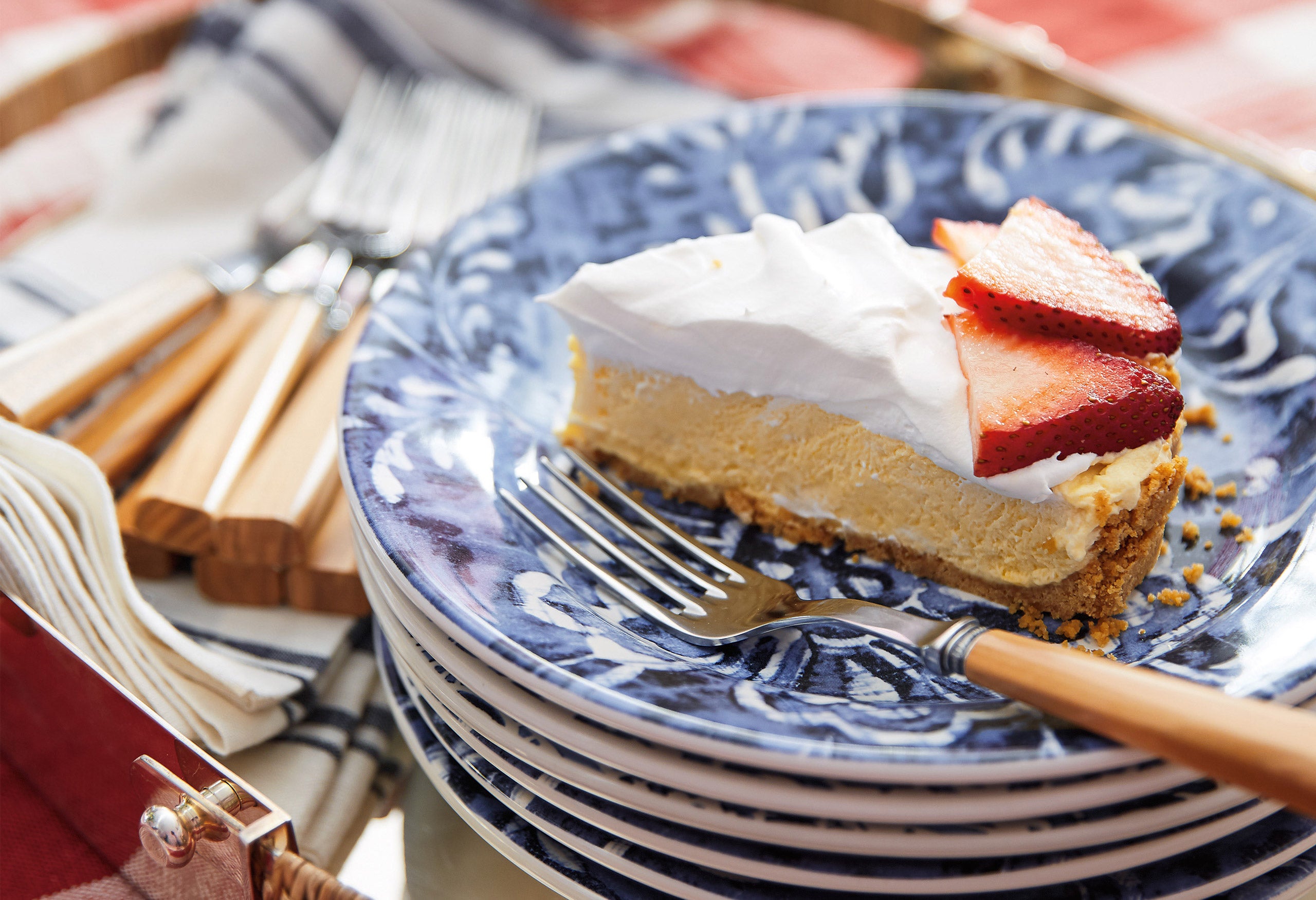 Photographs by Victoria Pearson