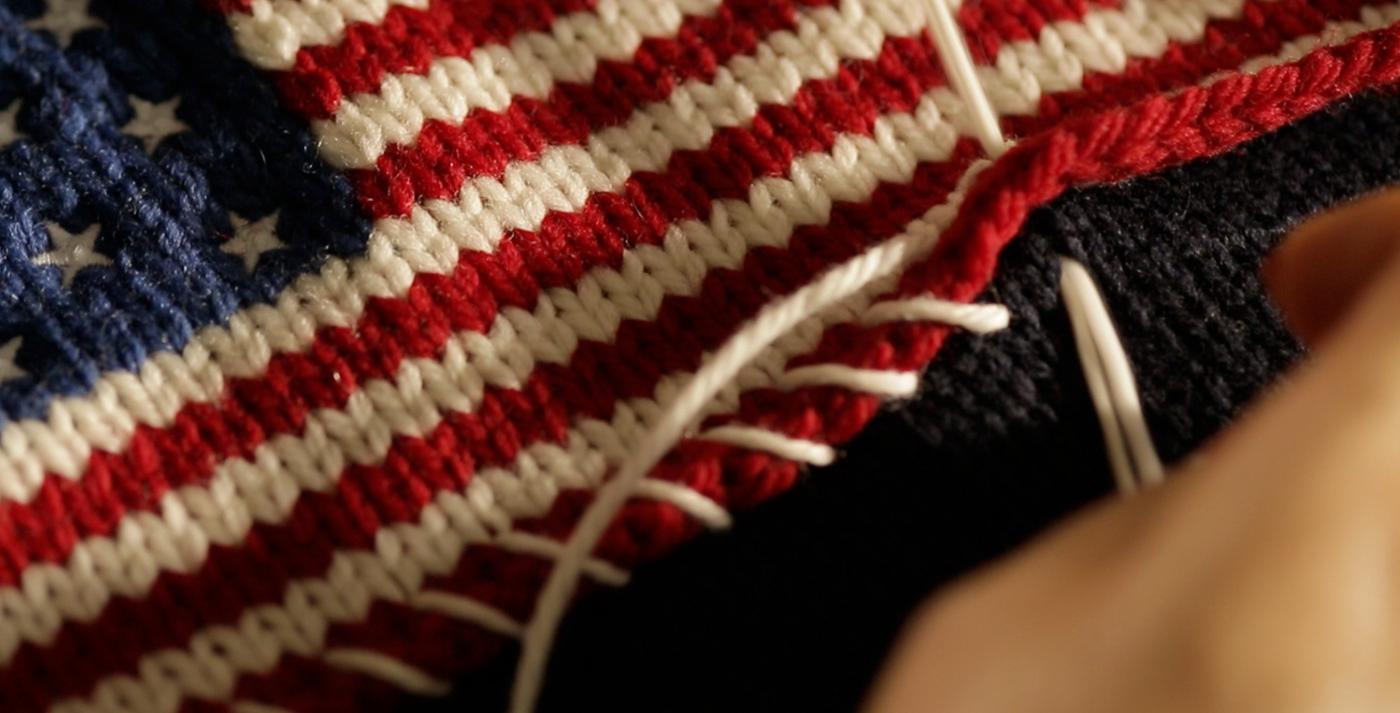 Style
The Colorful History of Patchwork
As Ralph Lauren unveils its Team USA Opening Ceremony Cardigan, RL Magazine looks at the history of America's iconic patchwork designs
The Oxford English Dictionary defines patchwork as "needlework in which small pieces of cloth in different designs, colors or textures are sewn together." In a metaphorical sense, this also pretty accurately describes the Olympic Games. When else do so many disparate elements—people and customs and sports from all around the world—come together? With this in mind, it is no wonder that for the Opening Ceremony of the 2014 Olympic Winter Games, held in Sochi, Russia, Ralph Lauren created a sweater for Team USA whose look was inspired by this historic and eclectic design technique.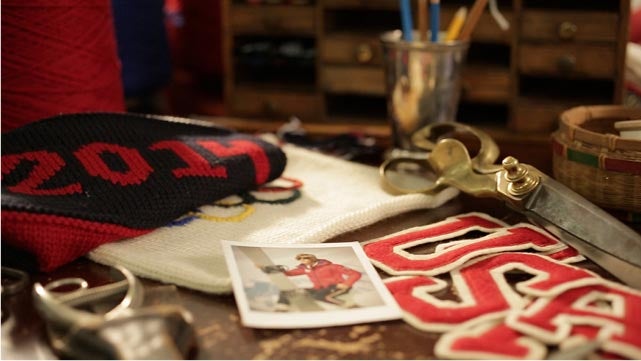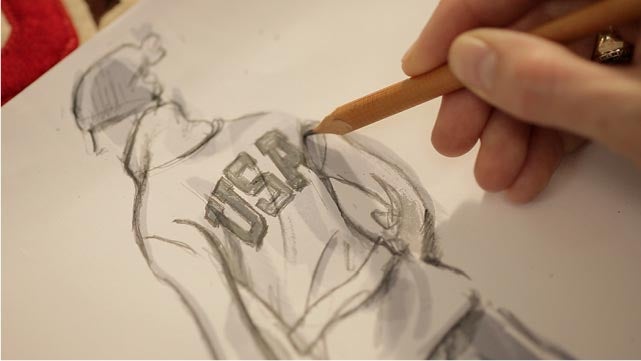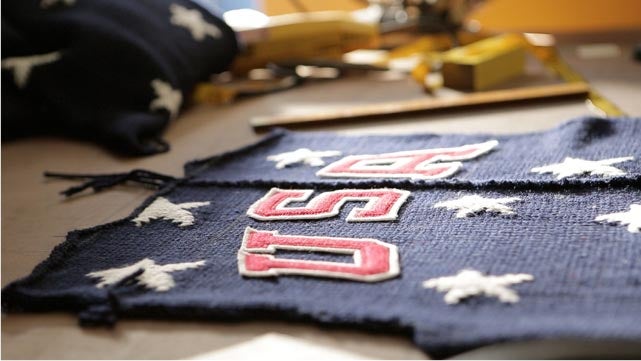 "We were inspired by all the American athletes in Vancouver [holding] the flag," explains Frances Ayers, a designer for Ralph Lauren. And patchwork is such an iconic part of the Ralph Lauren look. When considering this—not to mention patchwork's place in the American design canon overall—the Team USA Opening Ceremony Cardigan's style becomes even more meaningful.
"People come out to see you perform, and you've got to give them the best you have within you. The lives of most men are patchwork quilts…. A lifetime of training for just 10 seconds." —Jesse Owens, four-time gold medalist in track and field events at the 1936 Berlin Olympic Games
The patchwork technique has been around for millennia, first known to have been used in Egypt at the time of the great pharaohs and then later in abundance in the Middle Ages. In times of economic duress, when cloth and dye are scarce, heat is hard to come by and opulent designs are viewed as the most valuable, the pattern often sees a resurgence. It is first and foremost a functional response to scarcity. Pilgrims setting up a new life in Massachusetts steeled themselves against New England winters with patchwork quilts bearing patterns thought to have been handed down over the centuries from their medieval ancestors. Later, during the Great Depression, for much the same reasons, patchworks exploded in prominence again and made a permanent imprint on American culture.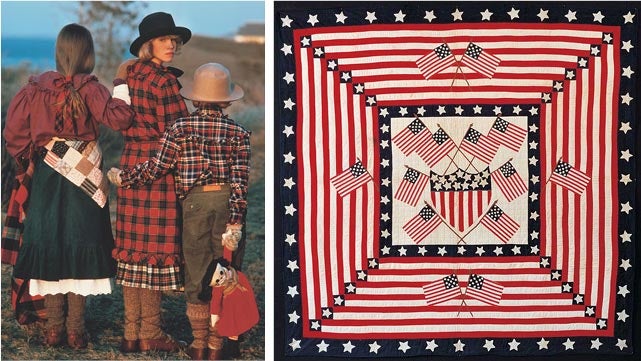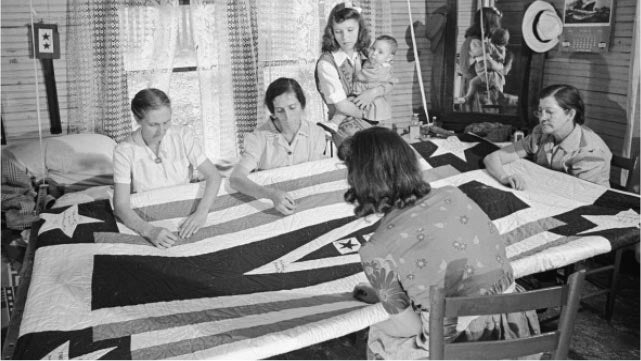 No other design so beautifully demonstrates the resolve and resilience of the American people. From many pieces of leftover cloth come patterns that tell stories and convey emotion. At the turn of the 1900s, "crazy" quilts made of asymmetrical scraps sewn together in random order became a graceful rebellion against the stringent social mores of the Victorian era. In the 1970s, amid a burst of national pride for the United States' bicentennial, the technique came back into vogue. As much a symbol of fortitude, it now also remains one of celebration.
SUPPORT TEAM USA
One hundred percent of the purchase price of the limited-edition Team USA Opening Ceremony Cardigan will be donated to the U.S. Olympic Committee, an organization supporting our nation's best and brightest athletes. For more information, please visit TeamUSA.org.
PHOTOGRAPHS COURTESY OF RALPH LAUREN CORPORATION
LEFT: PHOTOGRAPH BY BRUCE WEBER; COURTESY OF RALPH LAUREN CORPORATION; RIGHT: COURTESY OF CHRISTIE'S IMAGES/CORBIS
PHOTOGRAPH BY WALTER SANDERS; COURTESY OF TIME & LIFE PICTURES/GETTY IMAGES