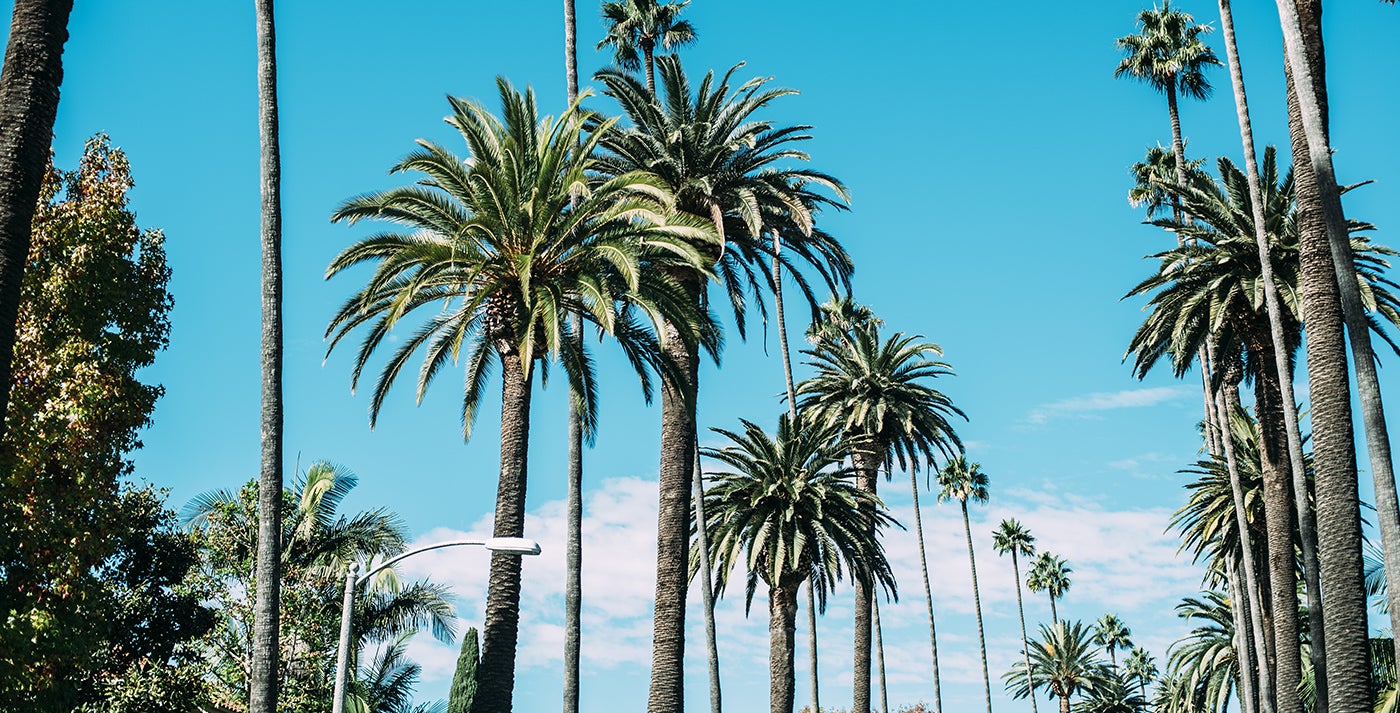 Travel
The Plus Day: Los Angeles
Photographer, writer, and world traveler Matt Hranek gives us his ultimate one-day itinerary in the City of Angels
Business before pleasure.
It's good advice—particularly when you're able to keep both elements in balance: business comes first, but you won't achieve much success without the occasional break. That's the guiding philosophy behind the Plus Day, a new travel series designed for an always-on world, where often the best way to relax and recharge is to tack a day of relaxation and exploration onto the end of a business trip. To help in that endeavor, we'll ask a few of our favorite in-the-know world travelers to give us their ultimate one-day itineraries in the world's capitals.
First up: sunny Los Angeles, which, over the past decade, has transformed itself from industry town into hotbed of multifaceted creative energy. Here, photographer, author, and man of style Matt Hranek gives his ultimate itinerary, from a James Beard Award–winning food truck to the classics that never go out of style.
Stay
Sunset Tower Hotel
There's no shortage of top-tier hotels in LA, and while I've stayed in all the legends—from the Beverly Hills Hotel to the Peninsula to the Chateau—this Art Deco landmark on Sunset is my go-to. The staff is thoughtful, the rooms are well-appointed (many with stunning views of the city below), and the indispensable Tower Bar and Restaurant makes a mean negroni, whether enjoyed with clients or solo after a long day of taking care of business. Speaking of business, one of my favorite things about the Sunset Tower is the location, which makes it easy (OK, relatively easy—this is LA) to get anywhere, whether you're headed downtown, to the arts district in Culver City, or up to the studios in Burbank.
Drive
A day exploring LA means a fair amount of time on the road. And while you could rely on a car service, Uber, or Lyft, my advice is to embrace the city's car culture and rent a classic from Simply Rent a Car in Inglewood (a short cab ride from LAX, though they'll also bring the car to you), whose stable ranges from late-model Ferraris and Lamborghinis to classic American muscle, including a 1969 Firebird convertible and a 1968 GTO.
Breakfast
If you prefer a leisurely start to the day, the poolside breakfast at the Sunset Tower never disappoints. Grab a paper and head to the outdoor terrace for a press pot of coffee and a plate of huevos rancheros or house-made granola with honey. Or, if you're eager to get behind the wheel of that GTO, make one of LA's inventive food trucks your first destination. My favorite: the chicken sausage, egg, and cheese on an English muffin from Free Range. They're always on the move, so check their site for the latest location.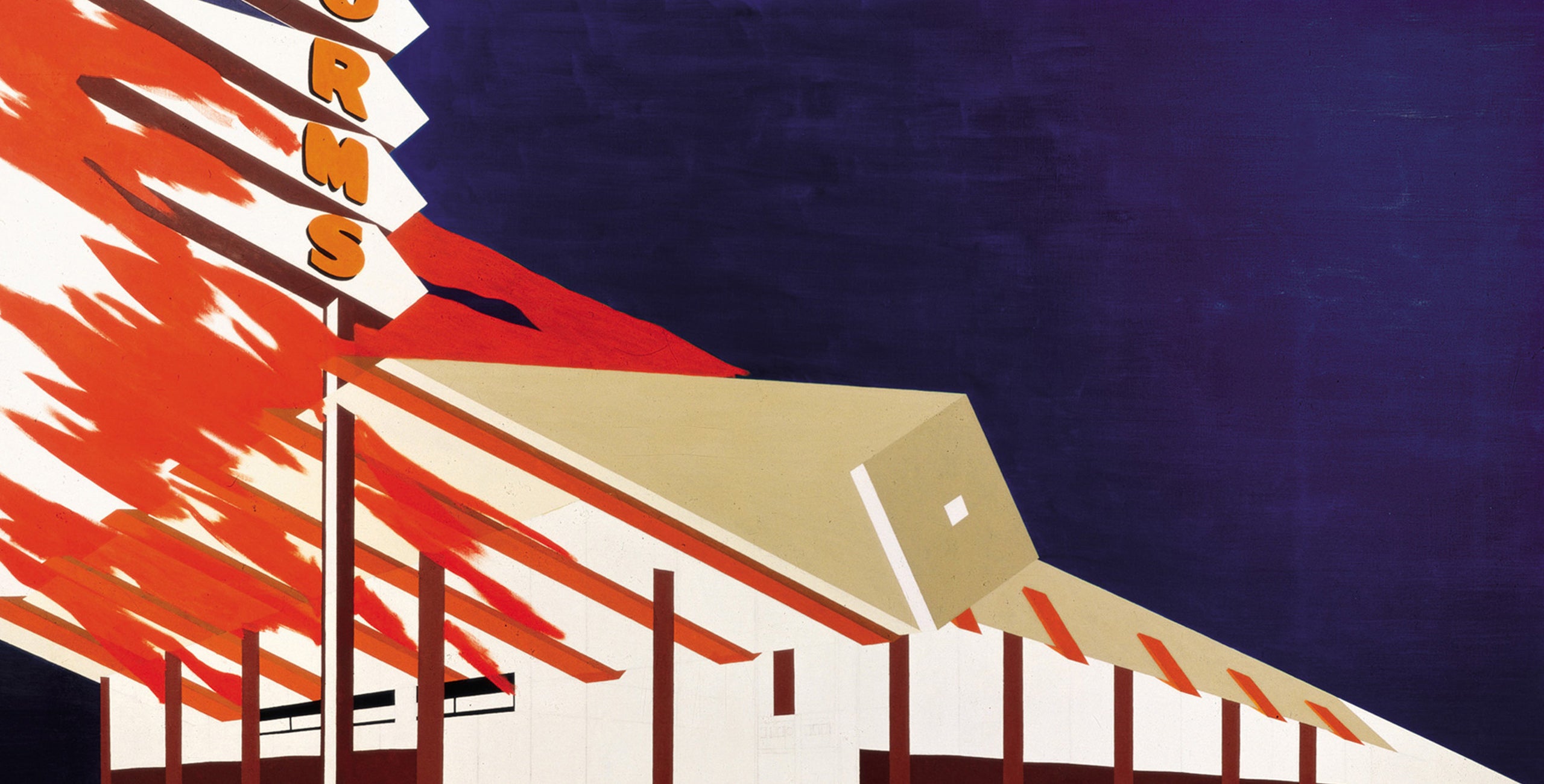 Mid-Morning Culture Break
LA wasn't always a museum town, but in 2018 any day spent exploring LA must include a visit to one of the city's world-class temples of art and culture. While I love the Getty and MOCA, I'm particularly excited about two new-ish private collections. The Marciano Art Foundation is located in the old Masonic temple designed by Millard Sheets in 1961. The 100,000-square-foot space houses the modern art collection of Paul and Maurice Marciano collected from the 1990s to the present, including works by Ed Ruscha, Cecily Brown, Elizabeth Peyton, and Chris Ofili. The Broad, opened in 2015, is housed in a striking building by Diller + Scofidio + Renfro and contains a stunning collection of postwar and contemporary masters, including Twombly, Warhol, Lichtenstein, Basquiat, and Ruscha (above).
And, of course, anyone spending the day driving around LA in a vintage Pontiac will likely want to pay a visit to the Petersen Automotive Museum . Seeing Red: 70 Years of Ferrari, which runs through April 2018, is a must-visit for Italian exotic fans, and don't miss the museum's Vault, which features cars from the museum's world-class collection that aren't currently featured in an exhibition.
Lunch
An unexpected culinary rule in LA (and perhaps only LA): Never underestimate the strip mall. Case in point: the nondescript shopping center on Highland Avenue that's home to Petit Trois, the cozy French bistro from superstar chef Ludo Lefebvre, whose steak tartare and mussels marinière are some of the best I've ever had. I also love Downtown's Grand Central Market, which is one-stop shopping for sampling the LA food scene (think: an elevated food court with everything from Belcampo Meat Co.'s 100-day dry-aged burgers to Ramen Hood's 100 percent vegan ramen), and Yucca's in Los Feliz—aka the only James Beard Award–winning taco stand in town.
I love the thrill of scoring a sought-after table at the latest hotspot as much as the next guy, but in LA, nothing compares to a classic.
Afternoon Exploring
Aside from the spectacular cochinita pibil and carne asada tacos, another reason to visit Yucca's for lunch is its proximity to Frank Lloyd Wright's exquisite Hollyhock House (below). The first California project completed by the celebrated architect, whose body of work was recently celebrated with a landmark exhibition at New York's Museum of Modern Art, was built between 1919 and 1921, and underwent a full restoration a couple years ago. Consider it further proof that Wright was doing mid-century modern before mid-century modern was cool (or even existed in the first place).
Whenever I'm in town, I always try to make time to peruse the racks at West Hollywood's Heritage Classics, which specializes in obscure automotive periodicals and out-of-print car books. (They also have an inventory of classic roadsters, coupes, and cabriolets.) Duly inspired, from there I'll head for the hills, cruising up Laurel Canyon Boulevard and following the twists, turns, and amazing views of Mulholland Drive westward to the 405, down to Santa Monica.
One of my favorite recent LA discoveries is the little boutique spa operation called The Now, which specializes in last-minute massage in an environment designed to feel like you're nestled in a spa miles from the city. It's a perfect indulgence for business travelers. Pop into the Santa Monica location for one of their signature treatments, then point your GTO eastward, back up to the hotel for a change of clothes and a cocktail at the Tower Bar, where the classic cocktails are matched only by the views.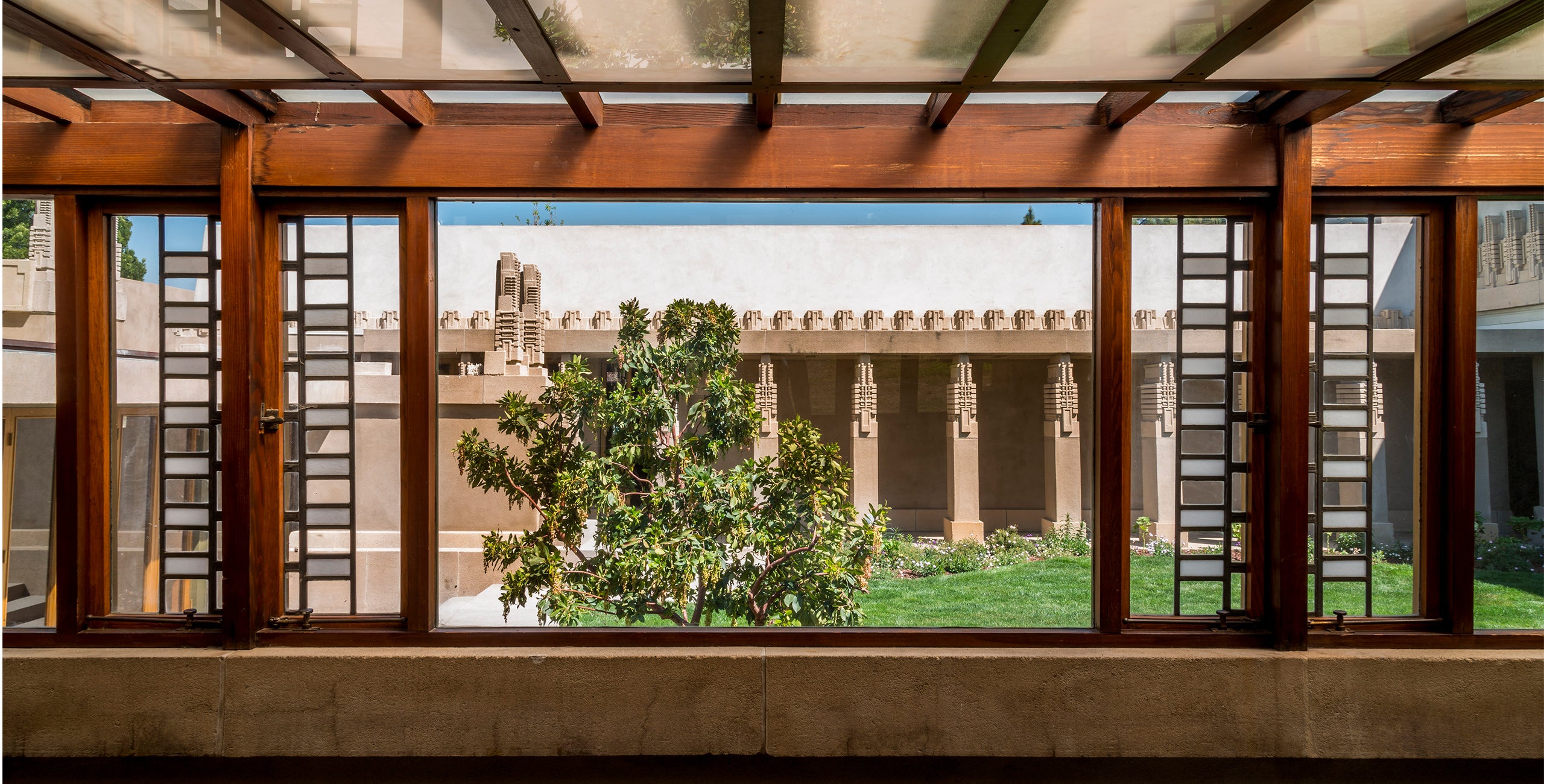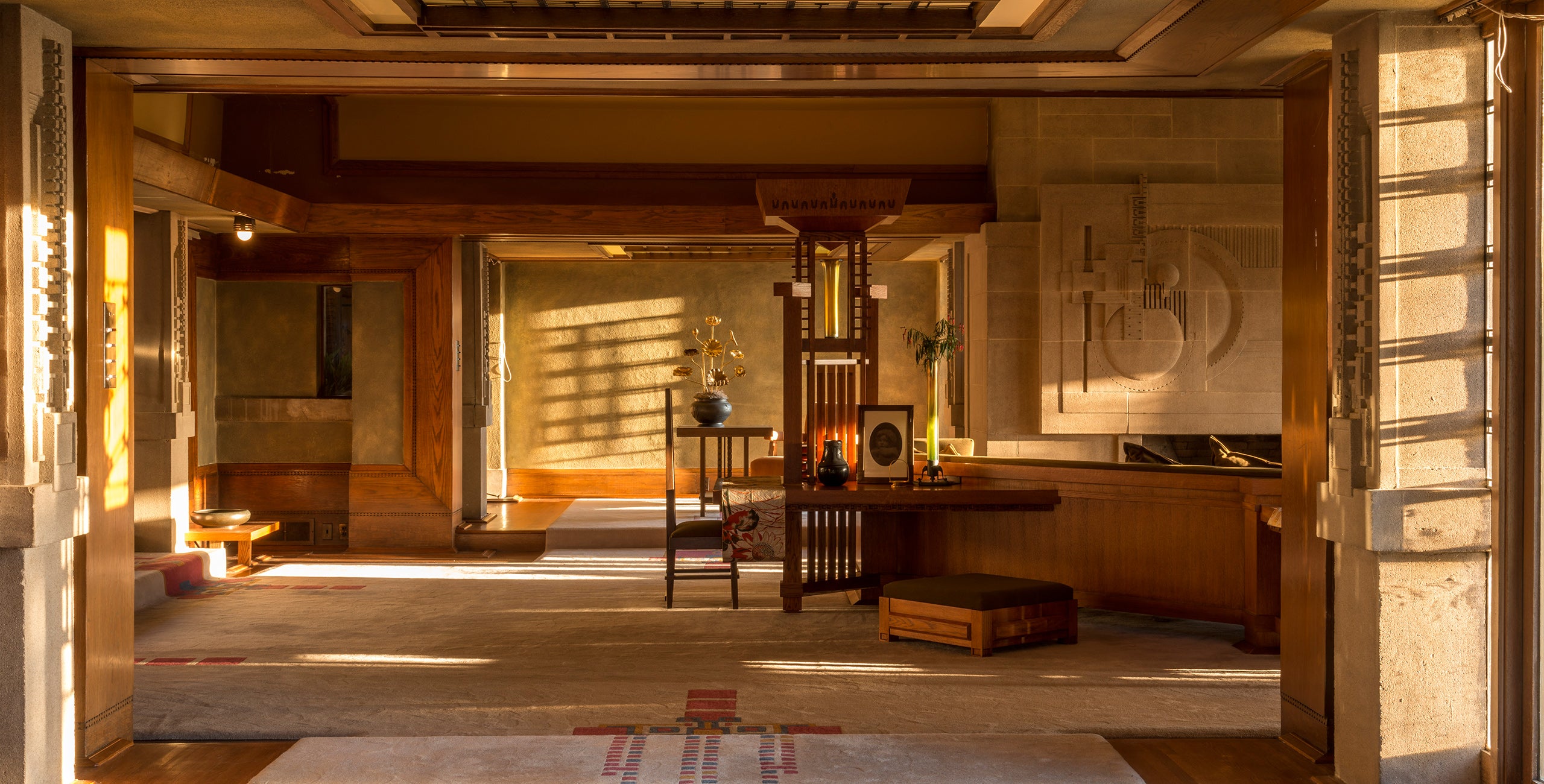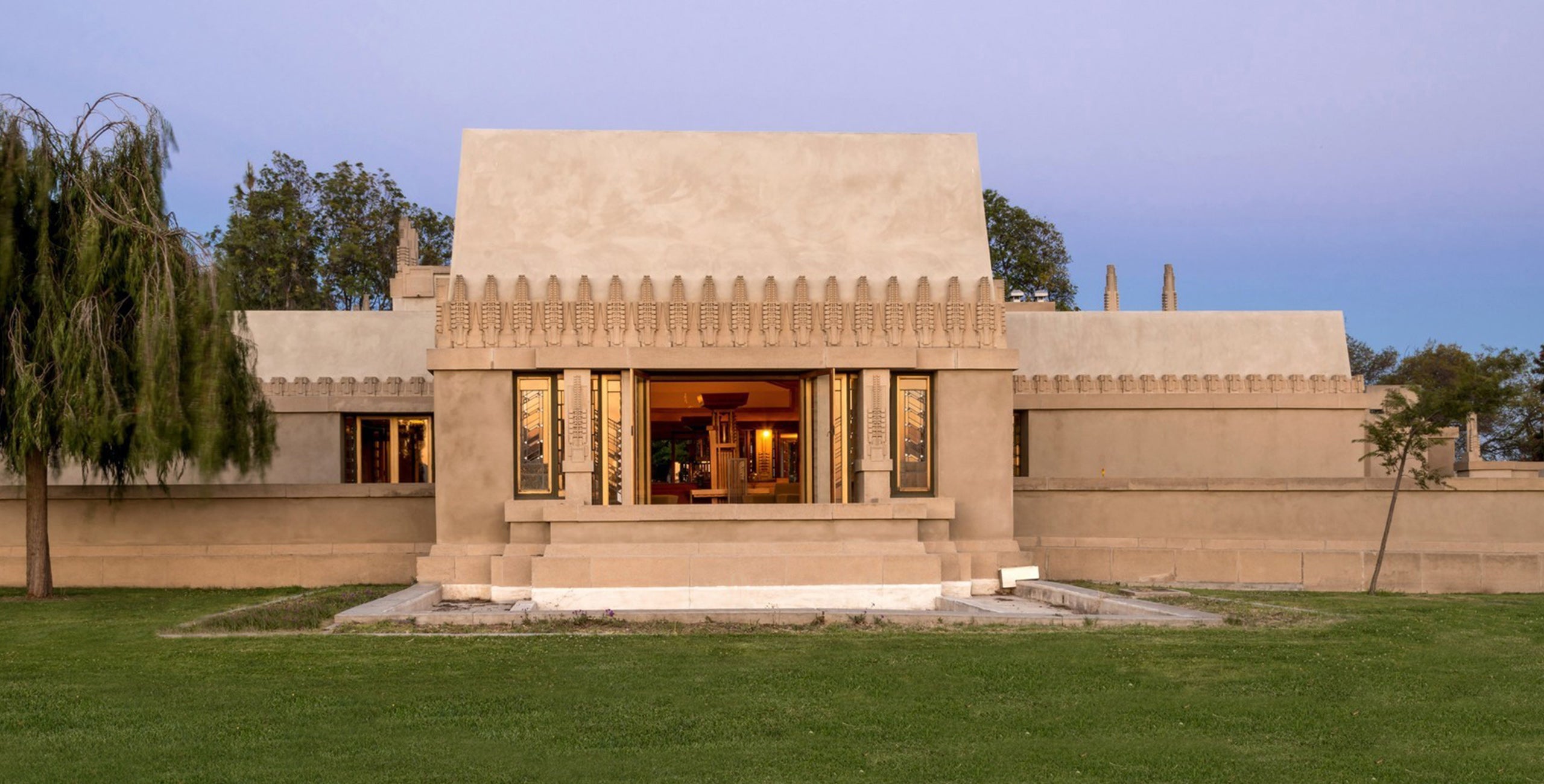 Dinner
The LA food scene is booming, but my philosophy on dining out there is best summed up by the words of the great Jay-Z in a recent interview with The New York Times: "Would you rather be a trend, or would you rather be Ralph Lauren?" Translation: I love the thrill of scoring a sought-after table at the latest hotspot as much as the next guy, but in LA, nothing compares to a classic—whether a burger at the Beverly Hills Hotel's Polo Lounge, chicken parmigiana at Dan Tana's, or—my favorite—the veal milanese at La Dolce Vita. In a city that is often known for fleeting food trends, it's good to know that these classics remain as they were, as they are, and as they ever shall be.
Like vintage muscle cars and endless sunshine, certain elements of the golden age of Hollywood endure.
is a Brooklyn-based photographer and director and the luxury editor at Condé Nast Traveler. He is the author of A Man and His Watch, published by Artisan.
Photograph by David Whittaker; Courtesy of Pexels
Courtesy of Sunset Tower Hotel
Courtesy of The Broad
PHOTOGRAPH BY JAKOB LAYMAN; COURTESY OF GRAND CENTRAL MARKET
PHOTOGRAPHS BY JWPICTURES.COM; COURTESY OF BARNSDALL ART PARK FOUNDATION