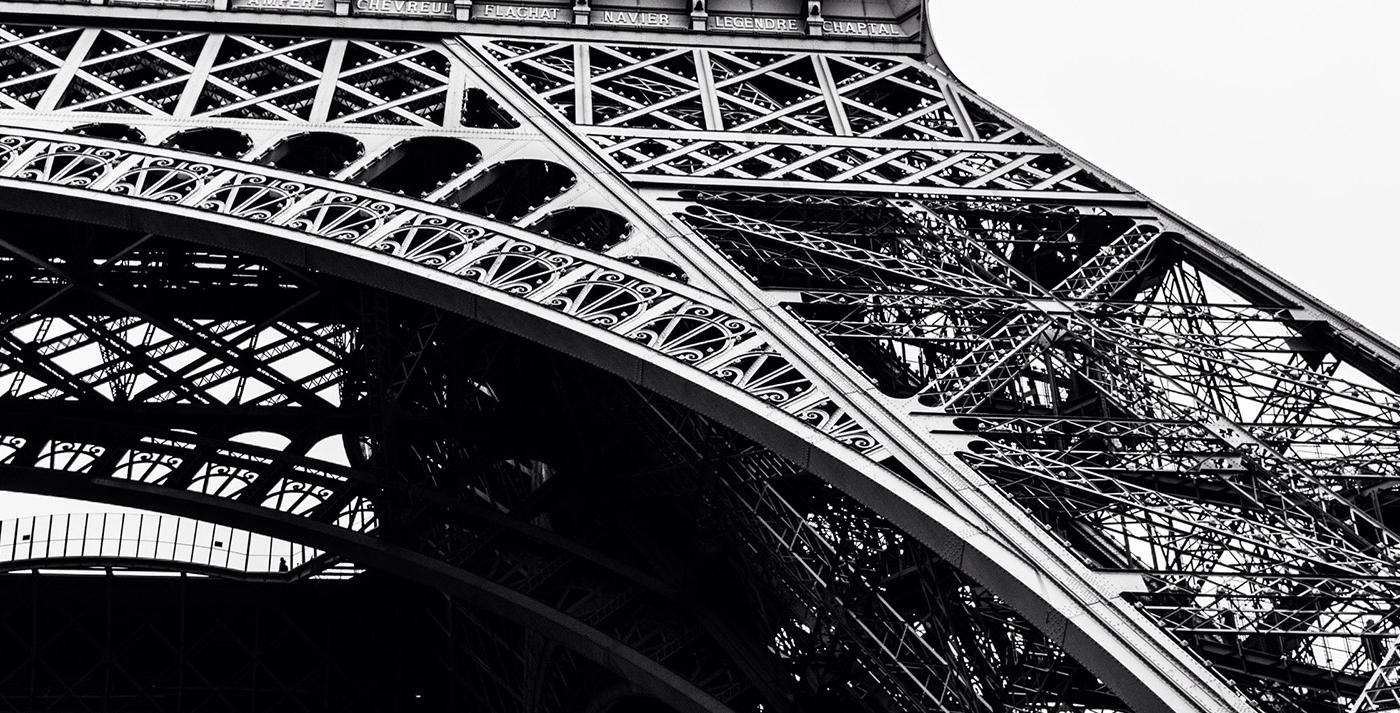 Travel
The Plus Day: Paris
Editor and modern-day boulevardier Dan Thawley gives us his ultimate one-day itinerary in the city of light
For the latest installment of our Plus Day series, we turn your attention to Paris. If you're fortunate enough to be there for business, common sense dictates you tack on an extra 24 hours for pleasure. Here, Dan Thawley, the editor in chief of A Mag Curated By and Paris editor of Vogue Italia, takes you through his preferred destinations in the City of Light. For Thawley, "it's been thrilling to watch Paris change so dramatically in the past few years, to experience yet another renaissance of gastronomic and artistic discovery." For the adventurous business traveler with a taste for old-world luxury and nouveau attitude (and an extra day to spare), there's never been a better time to rediscover the capital of European culture.
It's Paris. You can't go wrong at the Ritz, especially after that $450 million renovation in 2016. Ditto veritable institutions like Le Bristol and the Four Seasons George V. That said, you'd be wise to check out the Left Bank jewel Hôtel Duc de Saint Simon, nestled on the edge of the 6th and 7th arrondissements just off Boulevard Saint-Germain. It's situated within a quaint 18th-century hotel particulier featuring an exposed stone basement bar, an intimate courtyard, and plush bedrooms in bold color combinations filled with Empire-style furnishings and large French windows. The cosmopolitan crowd is as unique as the furnishings.

Once upon a time, breakfast in Paris meant a leisurely café crème and croissant at the corner brasserie, but recently the French have caught on to the fast-paced morning routine of the global traveler. Case in point: the cold press coffee spots that have popped up across the Marais and Canal St. Martin districts, with popular choices like Fragments, Café Mericourt, and 10 Belles offering soy lattes and personalized takes on the ubiquitous avocado toast. If you aren't afraid of a morning queue (or carbs), the pancake stacks at Holybelly are legendary, but if it's more a green juice or smoothie you are after, then vegan mini chain Wild & The Moon will more than satisfy, with three locations in the Marais (including one inside the new Rem Koolhaas–designed Lafayette Anticipations art foundation), all opened in the past two years. When it comes to breakfast, Wild & The Moon does a roaring trade in homemade granola, fresh açaí or matcha bowls, and cold-pressed juices.

MID-MORNING CULTURE BREAK
In general, the Marais will offer the best selection of contemporary art in Paris, and if you've brunched there, simply walk down the Rue Turenne to visit blue-chip galleries from art world scions Emmanuel Perrotin and Almine Rech. Heading down towards the Richard Rogers and Renzo Piano–designed Centre Pompidou (Europe's largest modern art museum), Balice Hertling's new Rue St. Martin gallery always surprises with new media art from a diverse pool of emerging artists.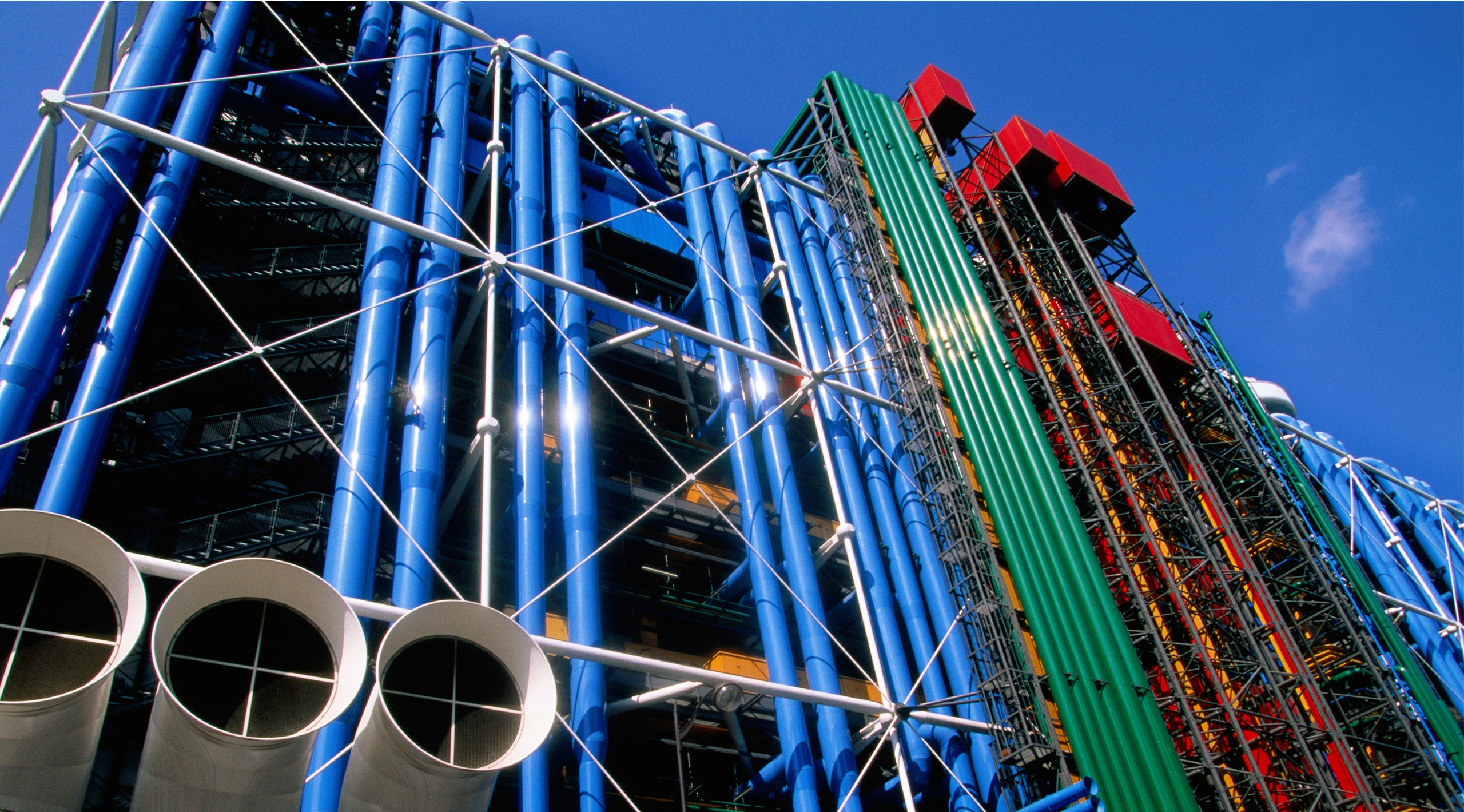 After playing culture vulture all morning, you'll want some lunch, preferably with a side of Parisian people-watching. The newish modern Italian restaurant Loulou inside the Musée des Arts Decoratifs (yes, you can eat in the Louvre) boasts an unsurpassed view of the Tuileries gardens as well as outdoor dining when weather permits. In the heart of St. Germain, Ralph Lauren's very own restaurant, Ralph's, offers a warm interior and chic courtyard that provides the perfect setting for upscale American classics (there's a steak from Mr. Lauren's Colorado ranch, and lobster straight from Maine) served with an impressive list of French and American wines. For a truly charming French time warp though, Les Deux Abeilles lies hidden right down the west end of Rue de l'Université, and is perfect for a country-style quiche and salad, or afternoon tea chosen from a sideboard heaving with homemade lemon meringue pie, tarte tatin, and chocolate cake.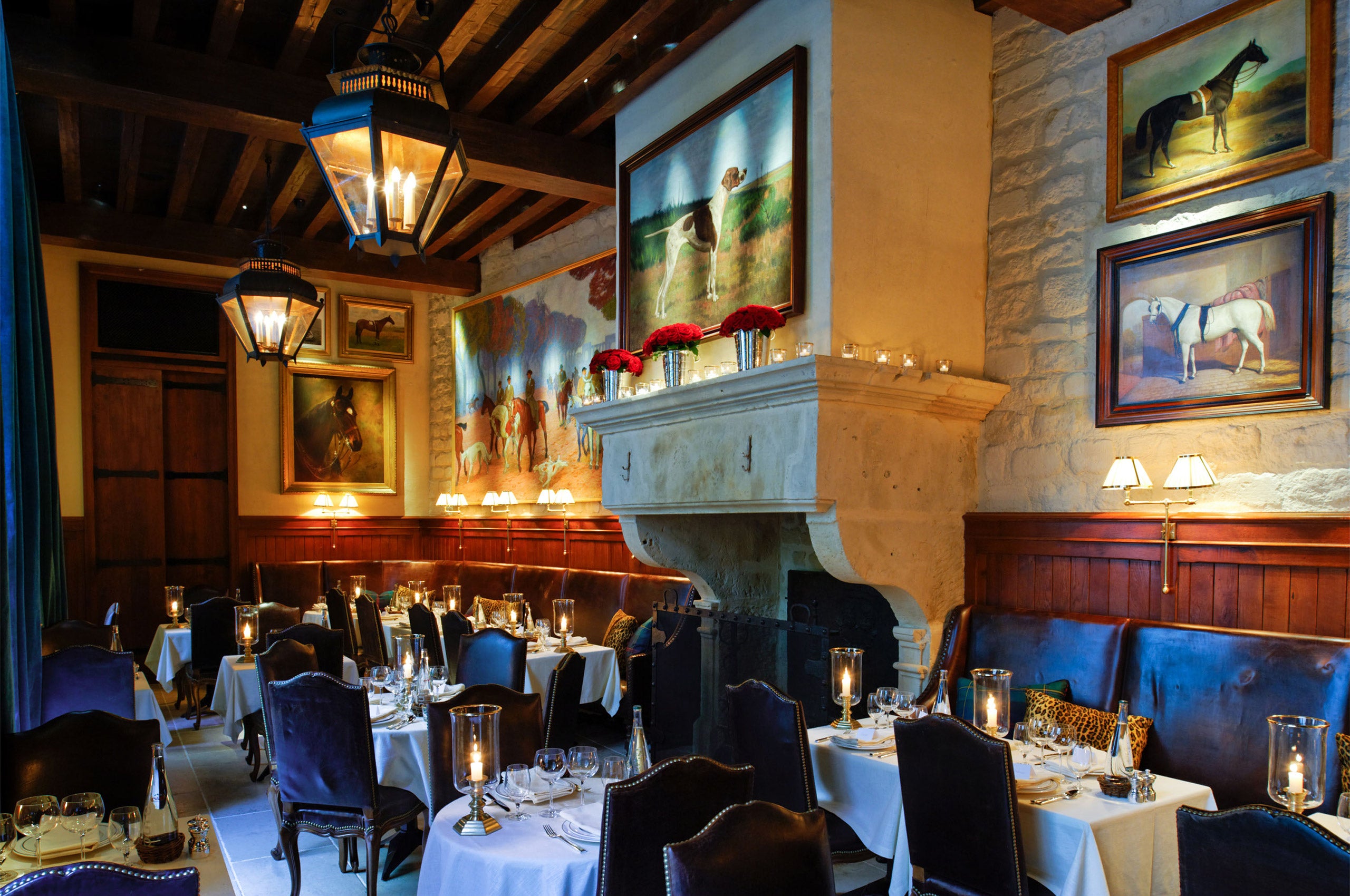 Though Paris prides itself on its many idyllic parks that come prim, proper, and manicured to the nth degree, there are also green corridors designed for an active lifestyle. The Coulée Verte Réne Dumont or "Promenade Plantée" is a well-kept secret built in the early 1990s; it's essentially the original version of New York's High Line, a pleasant tree-lined walking path that spans nearly three miles from Bastille all the way to the Bois des Vincennes, (the city's largest public park). Pack a picnic, hire a rowboat, or simply read a book at the edge of the Bois' picturesque lake. At the city's opposite extreme, the Musée Albert Kahn and its gardens border onto the Bois de Boulogne in the West, and contain an incredible cross section of garden styles from traditional French and English-style classicism to Japanese water gardens and sub-alpine prairies.
The Parisian culinary landscape has traditionally tended towards serious, formal dining or casual brasseries, with little in-between in terms of innovative dining options. But today, young restaurateurs have opened a slew of establishments that cater to new global tastes, with a serious surge in the popularity of  "natural" wine, small plates, local ingredients, and diverse influences from Spanish to Japanese. These restaurants owe debt to chefs like Inaki Aizpitarte, whose iconic restaurants Chateaubriand and Le Dauphin sit side by side on the Avenue Parmentier: the former offering a delectable and adventurous fixed degustation menu, and the latter a seasonal focus on mono-ingredient plates like their famous Txangurro crab or moreish pecorino tapioca cubes.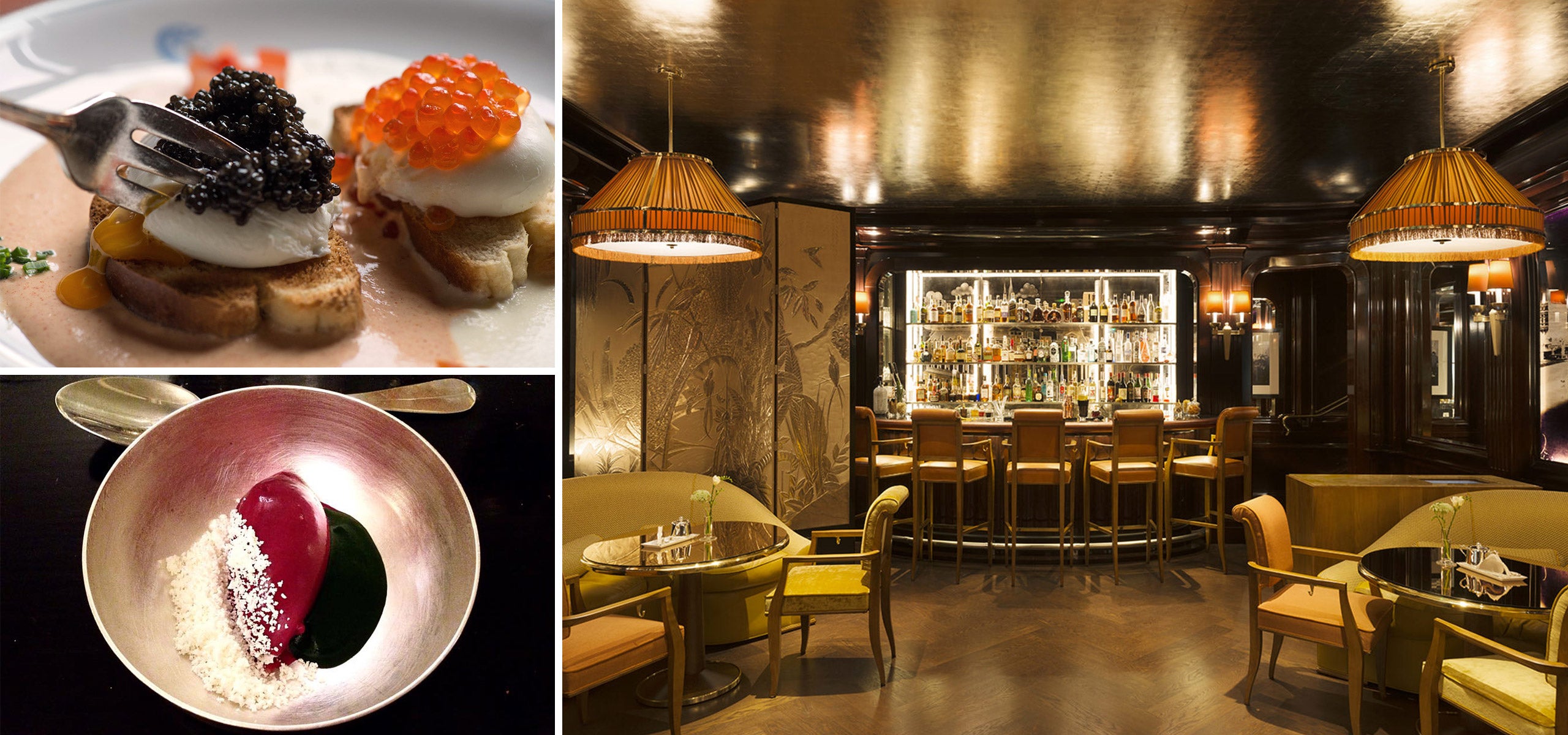 For those looking to up the ante, Paris has no shortage of historical dining destinations in spectacular locations. Caviar Kaspia remains one of the city's most fashionable haunts—its caviar potato served with chilled vodka has been the mainstay of Paris fashion week dinners for decades, and remains a place to be seen amongst the jet-set. Tucked behind the Palais Royal, Le Grand Vefour offers Guy Martin's two-Michelin-star cuisine in 18th-century splendor, just a short walk from the recently reopened Ritz Hotel. Head there for one of mixologist Colin Field's signature cocktails at the legendary Bar Hemingway (or the neighboring Ritz Bar), which might just be the perfect nightcap.
Some traditions are worth savoring.
is the editor in chief of A Magazine Curated By and Paris editor of Vogue Italia.
Photograph by Jasper Stel/EyeEm/Getty Images
Photographs courtesy Hôtel Duc de Saint Simon
Photographs courtesy Café Mericourt; Wild & The Moon
Photograph courtesy Ralph Lauren
Photographs courtesy Caviar Kaspia; Le Chateaubriand; Ritz Paris