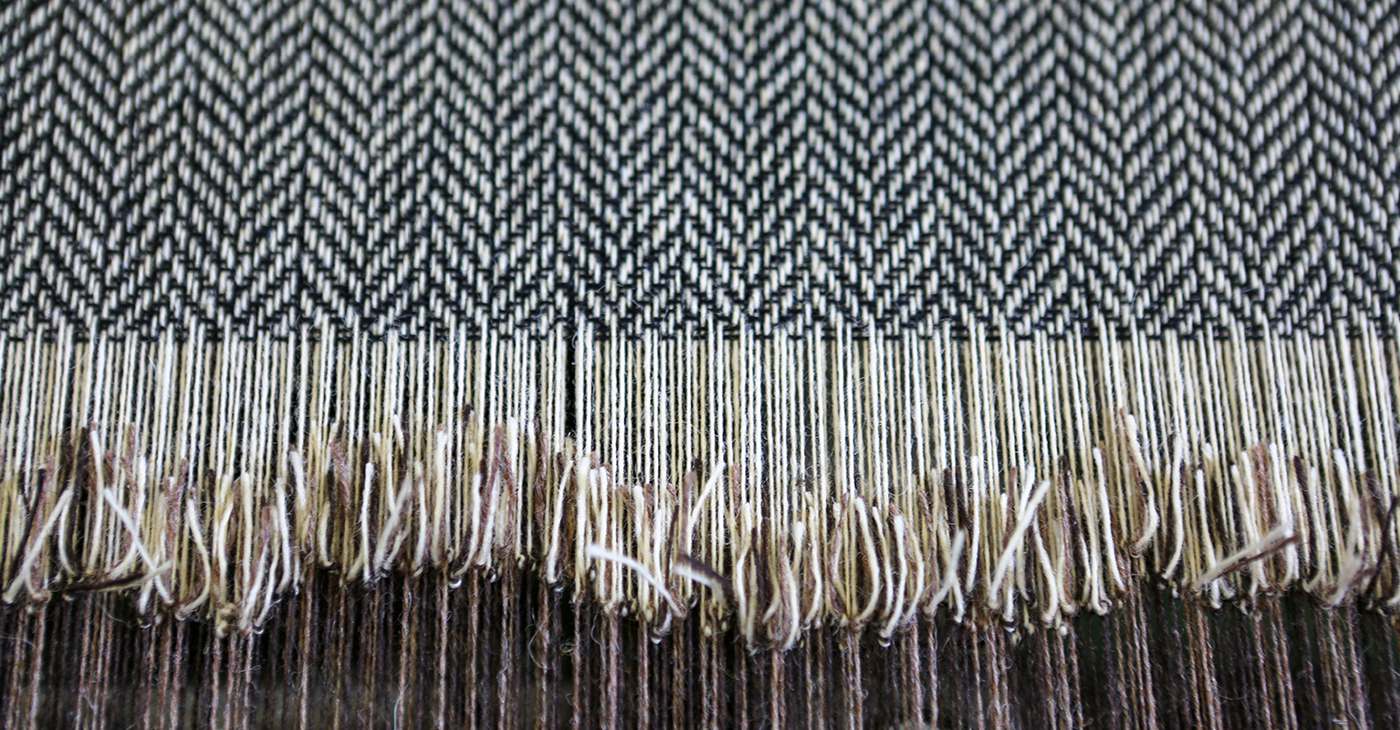 Style
History in Black and White
How Ralph's beloved herringbone tweed jacket (acquired circa 1971!) helped define the spirit of Polo style—and also inspired a new sport coat for Fall 2018
Nestled next to the River Eske in Donegal, Ireland, lies the family-owned Magee mill, founded by John Magee in 1866. Now run by his grand-nephew Lynn Temple, Magee has for generations produced some of the world's finest tweeds, many of which were developed exclusively in partnership with Ralph Lauren over a relationship that spans five decades, back to the very early days of Polo. Every fabric Magee has produced for Ralph Lauren is special, but one stands apart.
A timeless wool herringbone, it combines the hard-wearing character of the finest Irish tweeds with a perfect medium weight and an unexpected suppleness. It's a beautiful fabric, made even more special by the garment it was developed for: the RL67 sport coat, new for Fall 2018. With its traditional baffle pockets, 3¼-inch lapels, center vent, throat latch, and tartan undercollar, the American-made RL67 is the essential tweed jacket—and it is directly modeled after one of Ralph Lauren's own all-time favorite wardrobe items, which he has worn regularly since he acquired it back in 1971.
The iconic New York photo of Ralph in jeans, cowboy boots, a denim shirt, and a tweed jacket, which appeared in ads launching the Polo fragrance in 1978? That's the jacket. It was in a Today show appearance that same year, when Ralph wore a similar outfit for an interview with Tom Brokaw, who commented on the unexpectedness of a man wearing cowboy boots and denim with traditional tweed. Brokaw never went very far as a fashion critic, but he did have a point: The pairing of Western and English influences was a daring style move at the time—and one that says everything about Ralph's inventive and unswerving approach to personal style.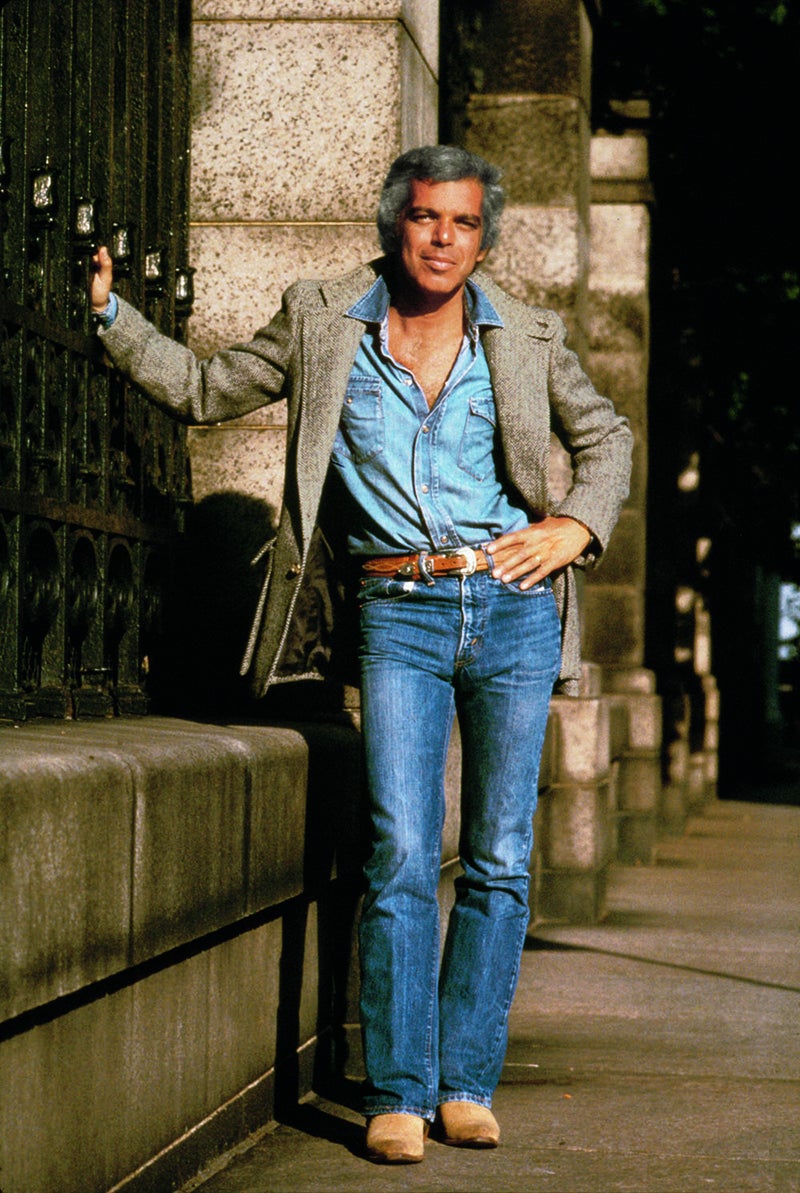 He's so proud that the elbow patches are falling apart. It's a badge of honor for him.
That original jacket also spoke to Ralph's long-standing commitment to quality. "It's about 7 years old and looks as good today as it did years ago," he told Brokaw. "Things get better as they get older, and have a little bit of character and spirit." The jacket "was a real statement about what Ralph believed clothes should be, about personal expression of style and not about the fashion of the moment," says Buffy Birrittella, who has worked alongside Ralph for decades as an executive in design and advertising. "That's the longevity of the jacket."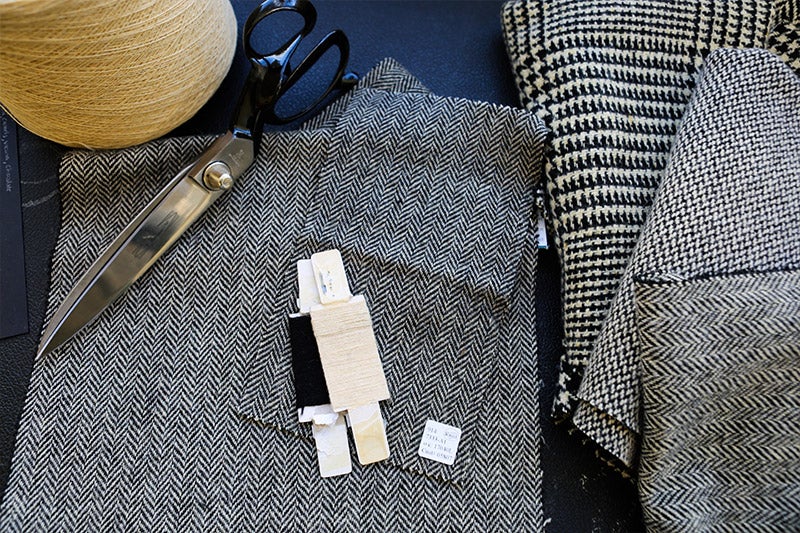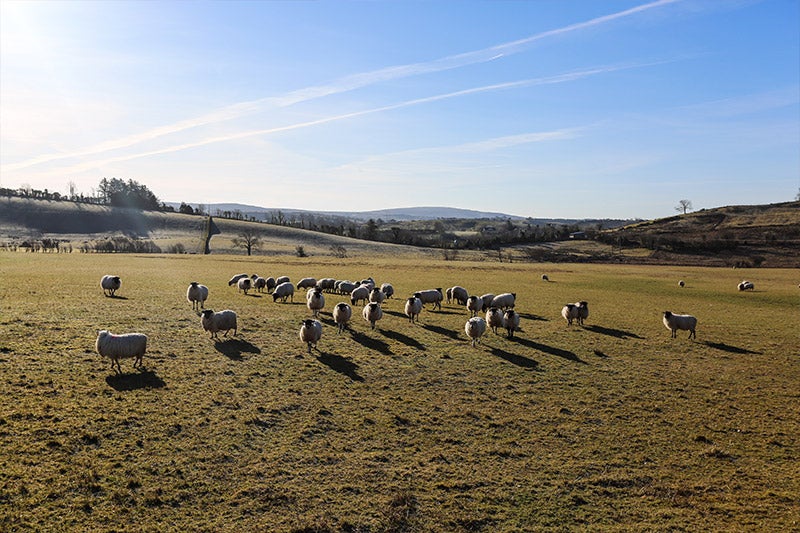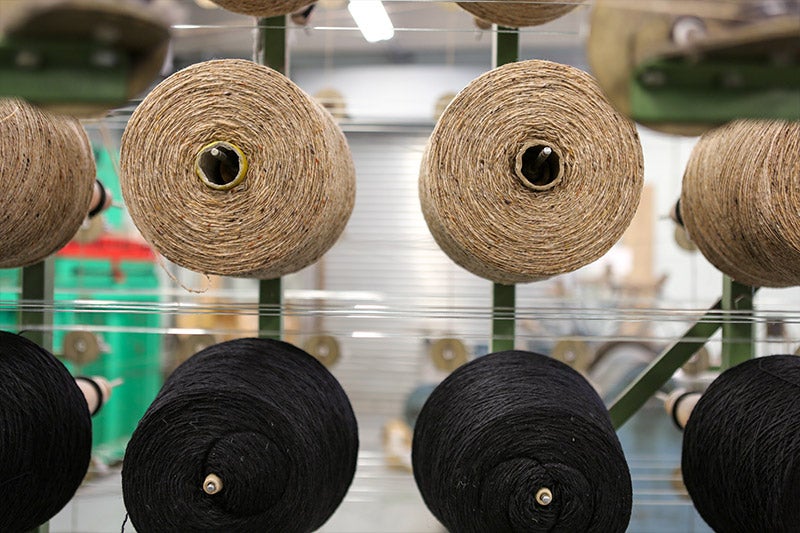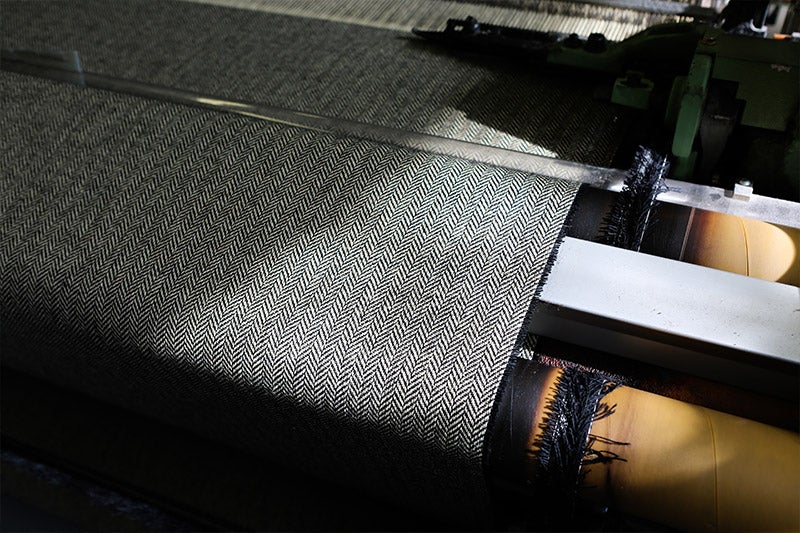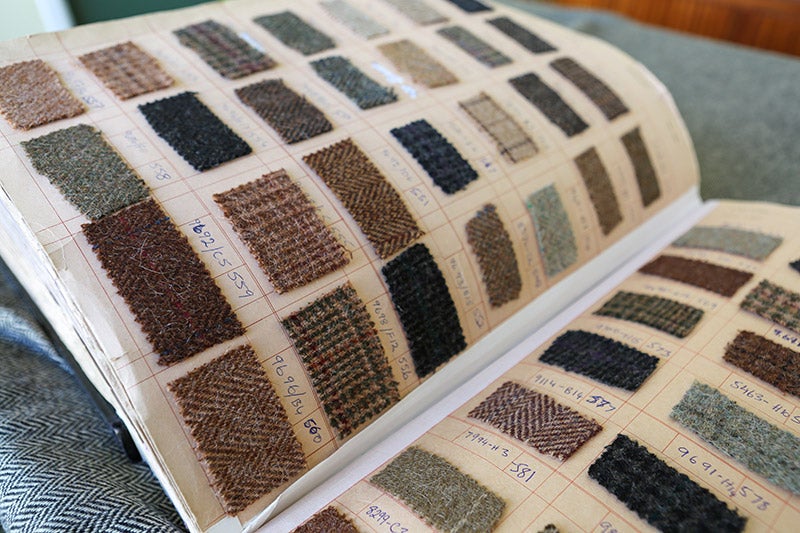 Over the coming decades, Ralph wore his beloved sport coat regularly, pairing it, for example, with a white shirt and black knit tie in the '80s, and with a cashmere Purple Label turtleneck and cashmere sweatpants in the '90s. The tweed was still going strong in 2016, when he wore it—torn and frayed elbow patches and all—with a leather vest with conchos and fringe, broken-in denim, cowboy boots, and—again—a black knit tie on the runway following his women's Spring 2017 Collection show. "He's so proud that the elbow patches are falling apart," adds Birrittella. It's "a badge of honor for him."
Back in Donegal, if you wander up to the second floor of the Magee mill, you might spot a large book of hundreds of small squares of wool. These swatches encompass the entirety of the library of fabric that Ralph Lauren has developed with Magee— beautiful reminders that a great tweed jacket should last a lifetime, maybe longer. That's the philosophy behind Ralph's original tweed sport coat—and the new jacket that it inspired.
Magee and Donegal, Ireland Photos by Michael Williams
Ralph Lauren in 1978 by Les Goldberg