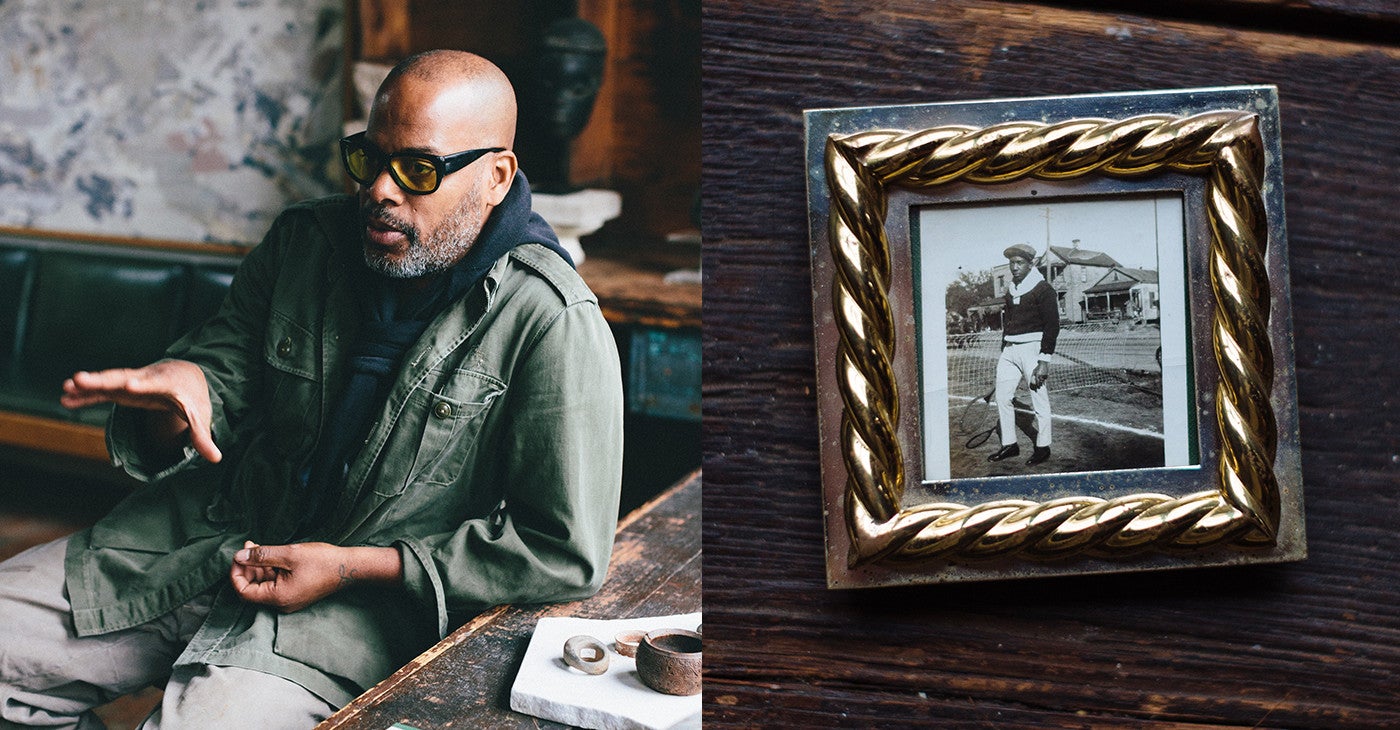 Travel
The Preppiest Thing I Own
Six men of style, six stories of elegance, individuality, and tradition
There's more to the preppy aesthetic than pink shirts and repp ties (though we do love both—especially when worn together). Ultimately prep is about what happens when you combine a reverence for tradition and quality with an irreverence for the rules. With that in mind, we asked six stylish friends to tell us the one thing that most embodies that attitude for them.
David Coggins
First-edition copy of The Great Gatsby
A working fireplace takes center stage inside David Coggins' carefully curated, large-scale cabinet of curiosities (which also happens to double as a West Village apartment). The space is stacked with an abundance of books, vintage textiles, posters, found photographs, and trinkets that adorn the few tables he's placed throughout his living space. The regular RL Mag contributor is also a New York Times best-selling author of the book Men and Style. The way he gets dressed is most certainly preppy, but not fussy. He's a walking lesson in style. And his item of choice—a book given to him by his father—holds its own lessons.
"I went to college in Maine, and when I graduated, my parents gave me this first edition of The Great Gatsby. I'm from Minnesota, and I went to the same high school that F. Scott Fitzgerald went to, St. Paul Academy. I was incredibly touched. As I opened it, my father said to me, 'Turn to the first page, and read the first line,' so I did. The first line is: 'In my younger and more vulnerable years my father gave me some advice that I've been turning over in my mind ever since. Whenever you feel like criticizing anyone, he told me, just remember that all the people in this world haven't had the same advantages that you've had.' I appreciate the present since it was an amazing thing in its own right. But also represented a connection with my family and my own history."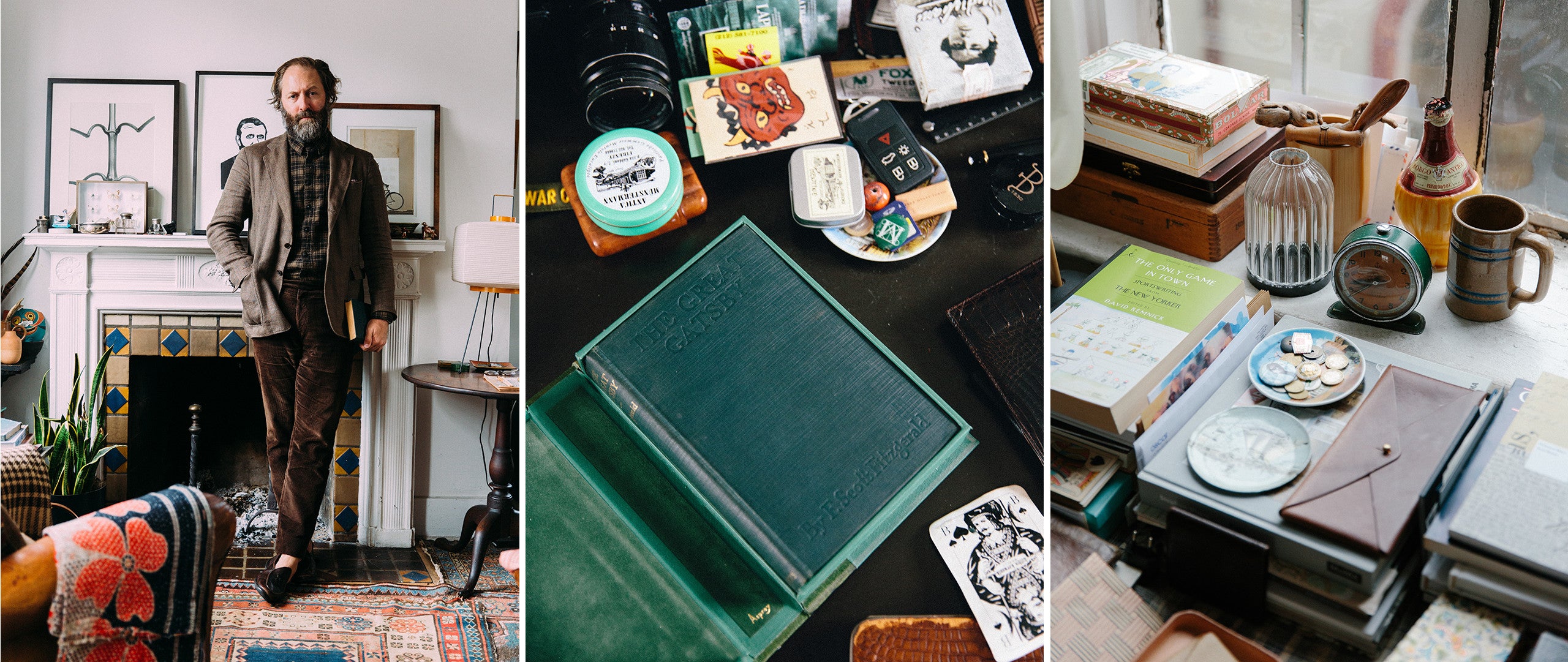 Ali Richmond
1912 Photograph
Ali Richmond's live/work space can only be described as extraordinary. From the massive collection of vintage workwear and denim he's collected over the years to multiple canvases leaning against each other on the floor featuring his self-created art, his space really is a place where creativity runs wild. Known for cofounding the Fashion for All Foundation and for A Noble Savage, his digital platform showcasing the style he embodies and those pictures he admires, Richmond embodies a style that metamorphosizes weekly—but still stays true to his vintage-inspired sartorial throughline—much of it infused with classic prep detials. Here, he tells us why a found photograph packs so much meaning.
"I got this photograph from a private sale. I'm from Tampa, Florida and the young man pictured in the picture is from a community nearby called Fernandina. It came from a book of photos from the 1800's to maybe the 1940's. I feel like he's is possibly a distant relative or something. He's wearing tennis attire, and if you look closely, there's a horse and carriage in the background, letting us know just how old it is. Look, he's not modeling; he's just being. When this was taken, the term 'prep' didn't even exist. It predates the terminology. What's interesting to me is that this style looks as timely today as it did in the early 1900's. And to me, that's exactly what timelessness is."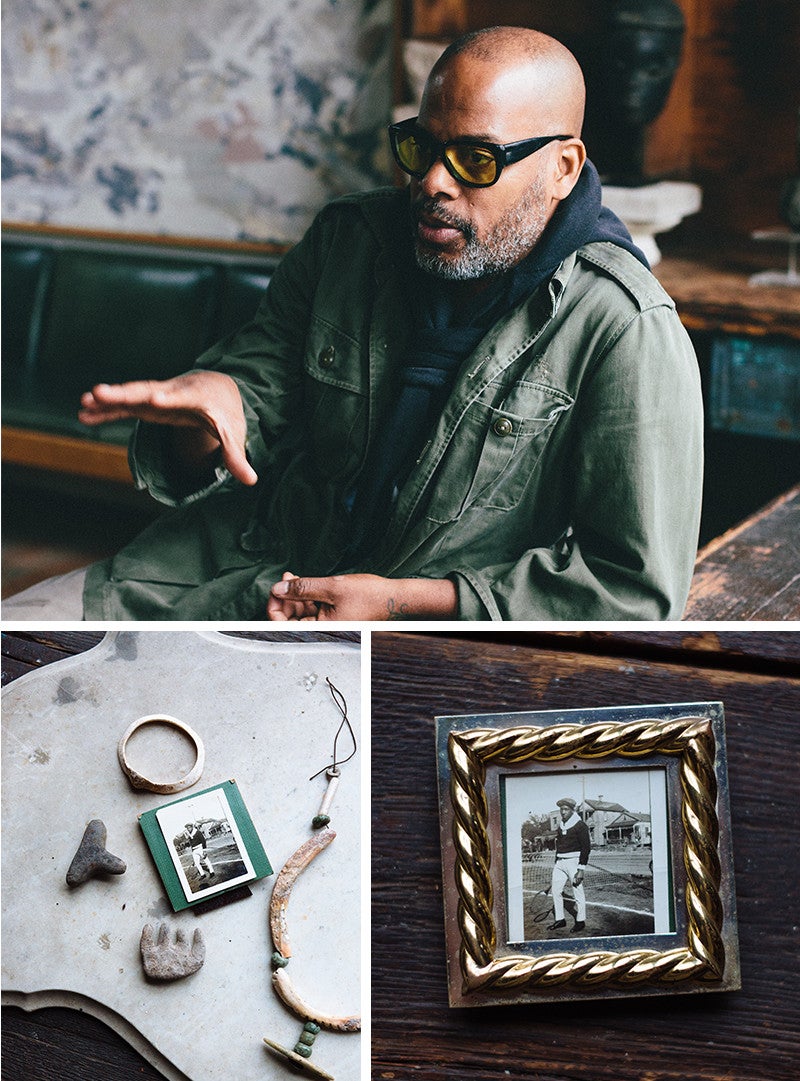 Fred Castleberry
'50s Silverware Set
Fred Castleberry's Brooklyn, New York, apartment reflects the way he gets dressed—it's a riot of curated maximalism. Every surface presents findings from his travels—a pair of intricate slippers perfectly situated atop a tartan scarf, a wall of found and taken photographs held together by schoolyard link chain, and stacks of books with an eclectically unified point of view on style, food, and travel.
All of which is to say that the designer and photographer—he goes by F.E. Castleberry professionally—has a well-formed POV on prep. As we found out, it even carries through to flatware. He eats every meal—breakfast, lunch, and dinner—with a vintage '50s sterling silverware set.
"I was visiting this vintage place in Rhode Island with my friend Kiel, and I came across this set and thought, 'Why not just eat with sterling silver every day?' With the idea of preppy style there is always a functionality before form. To me, it's not just acquiring things because they're beautiful. Inherently they have, and should have, some sort of function. There's this quote by William Morris that I really love: 'Have nothing in your house that you do not know to be useful, or believe to be beautiful.' Every time I eat, I take out the set, and it makes me smile. It's a nice little luxury."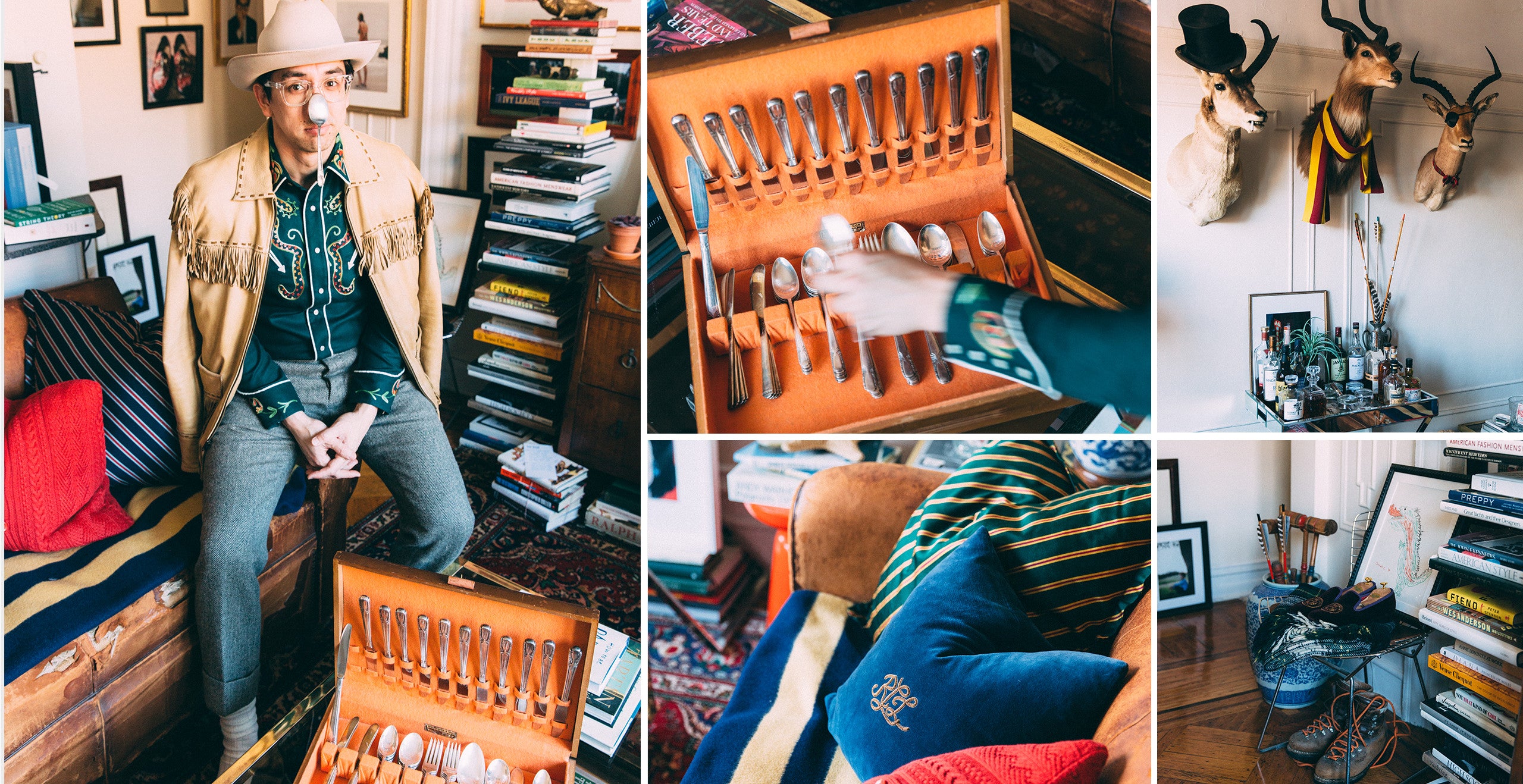 Matthew Hranek
1957 Leica M2 Rangefinder camera
Like virtually everyone in media in 2019, "I wear many hats," says Matt Hranek over morning coffee at his Park Slope home. "I started out as a photographer, ended up as an accidental TV host, then made my way to magazines and creative direction. And now, I'm the founder of a men's lifestyle magazine"—Wm Brown—which pays homage to the people, places, and things that inspire him (and the 40-odd thousand people who follow him on IG). His pick, a Leica M2 rangefinder, represents an unexpected side of prep.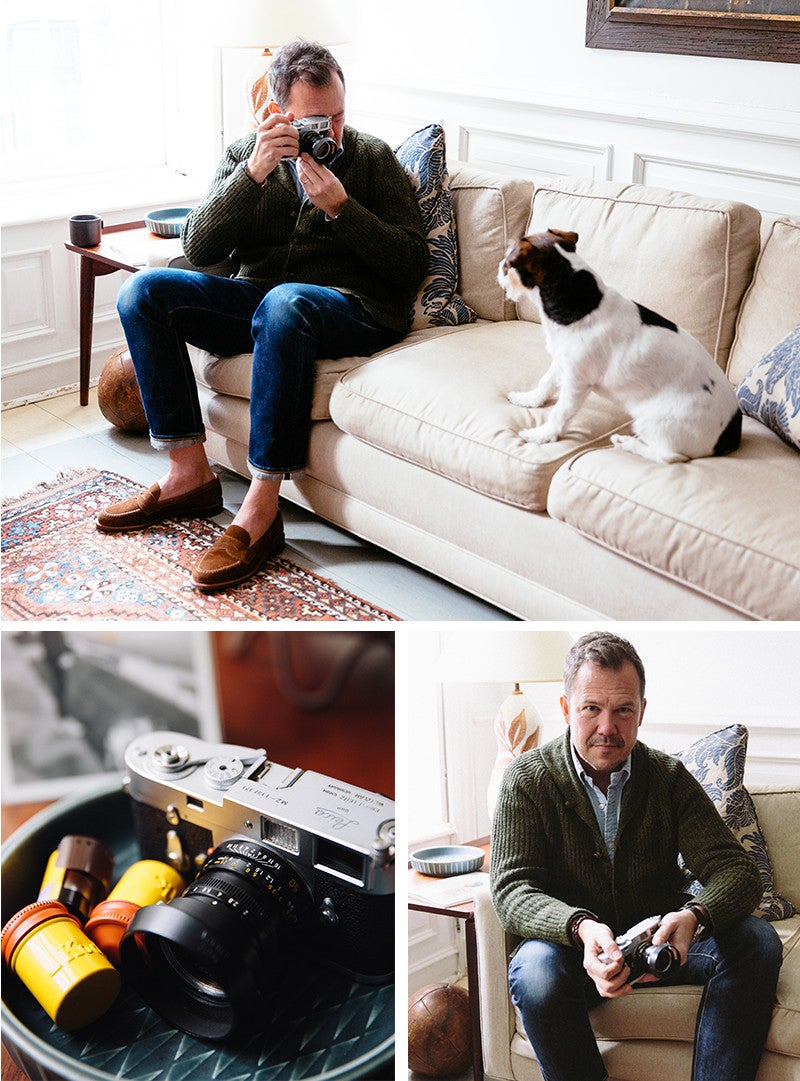 "I'm a second-generation American, and when I was growing up, there weren't heirlooms that were passed down to me—because they simply didn't exist. I am not one of those people who inherited a collection of quilts. Now, I feel as if I have the luxury to create those traditions and heirlooms firsthand, and this camera has helped me do just that—it's the window through which I've documented by journey to adulthood. Growing up, I would hang out at Urban Angler, a fly-fishing shop in New York. My friend John was the son of the owner, and together we would fantasize about going on these amazing fishing trips around the world. John's dad was a great photographer, and I was just starting. He told me he had a camera that he was looking to get rid of—a Leica M2 rangefinder. I bought it for a few hundred bucks, and it really changed my perspective. It's such a deliberate camera, and it makes you slow down and be more thoughtful.
"To me, it's a more cinematic way of seeing the world. Since it's a fully manual camera, it forces you to take a breath and think about things like exposure and focus. It's a considered approach to capturing a moment. I met my wife, Yolanda, around the same time that I purchased the rangefinder, and we were just starting out on this rapid love affair. I documented every moment of that time but was forced to slow down and capture the moments carefully, and I fell in love behind an object. My M2 is a symbol of how I see the world—it's something that's built to last, is beautifully crafted, and above all, continues to tell a great story."
Alireza Niroomand
Steve McQueen: A Tribute to the King of Cool
Sant Ambroeus creative director Alireza Niroomand views his employer's restaurants in New York, Southampton, and Palm Beach as places where brand innovation is as important as breaking bread, having helped launch a series of buzzed-about collaborations. Whether he's dreaming up a new product or orchestrating a scene, the native of Iran by way of Paris can often be seen perched at the SoHo location with his laptop situated on the bar. "It's my office," he says with a laugh. Niroomand's style—a double-breasted suit with a crisp button-down or a second-skin turtleneck—is heavily inspired by his style icon, Steve McQueen—more Thomas Crown than Great Escape.
"Did you ever see The Thomas Crown Affair? The original version?" he asks. "In one of the very first scenes, Steve McQueen comes into an office, and he's wearing this amazing wool suit. I remember watching that scene and thinking, 'Alright, this is how I want to dress, and this is what I want to look like.' I grew up going to an all-boys boarding school, and it was around when I was 11 years old that I started to learn how to knot a tie. My father was an impeccably dressed man, and my style is inherited from him. I'd like to say I'm classic with a twist, and if you look at McQueen, nobody did this better than he did. Over the years, one of the regulars at the restaurant became a close friend of mine. During one of our first conversations, I mentioned my love of Steve McQueen's style—almost in passing. The following year, she got me this book for Christmas, signed by Barbara McQueen. When I think of preppy style, and what it looks like today, there's this timeless and classic nature about the way he dressed that nobody has come close to achieving."
Alex Assouline
Collection of vintage suspenders
When you ask Alex Assouline to describe his job as a VP at Assouline Publishing, the luxury book company founded in 1994 by his parents, he's very matter of fact. "When the book is done, that's when I get involved. I drive sales, distribution, and marketing for our titles and other projects." The 26-year-old New York resident (by way of Paris) is also spearheading the house's new interior design initiative, crafting libraries for private residences, hotels, and commercial projects, bringing titles to the spaces that speak to the people who inhabit them as well as found objects and accessories. Here, he tells us why suspenders, his sartorial moniker, always come first.
"I'm not much of a shopper. In fact, I shop for two suits a year. It's what I feel good in—a nice way to present myself for potential clients, partners, and people that I work with. It's just what I'm comfortable in. And every day, I wear suspenders. I've been wearing them daily since I was 15. One day, I was going through my father's closet and I found his collection. I was intrigued because I didn't see people wearing suspenders, especially in modern movies. That's where my infatuation began, and it really took off from there. I would search online and at flea markets for ones to help build my collection. I always gravitate toward suspenders that aren't plain. I like there to be a bit of a motif or color, and I'm always trying to build my collection. Above all, there's a practicality to suspenders: They hold your pants up. While some people have their finishing touches and routines they do before they walk out the door, this is my first touch, so to speak. I choose a pair of suspenders first thing in the morning, and I work my outfit around that."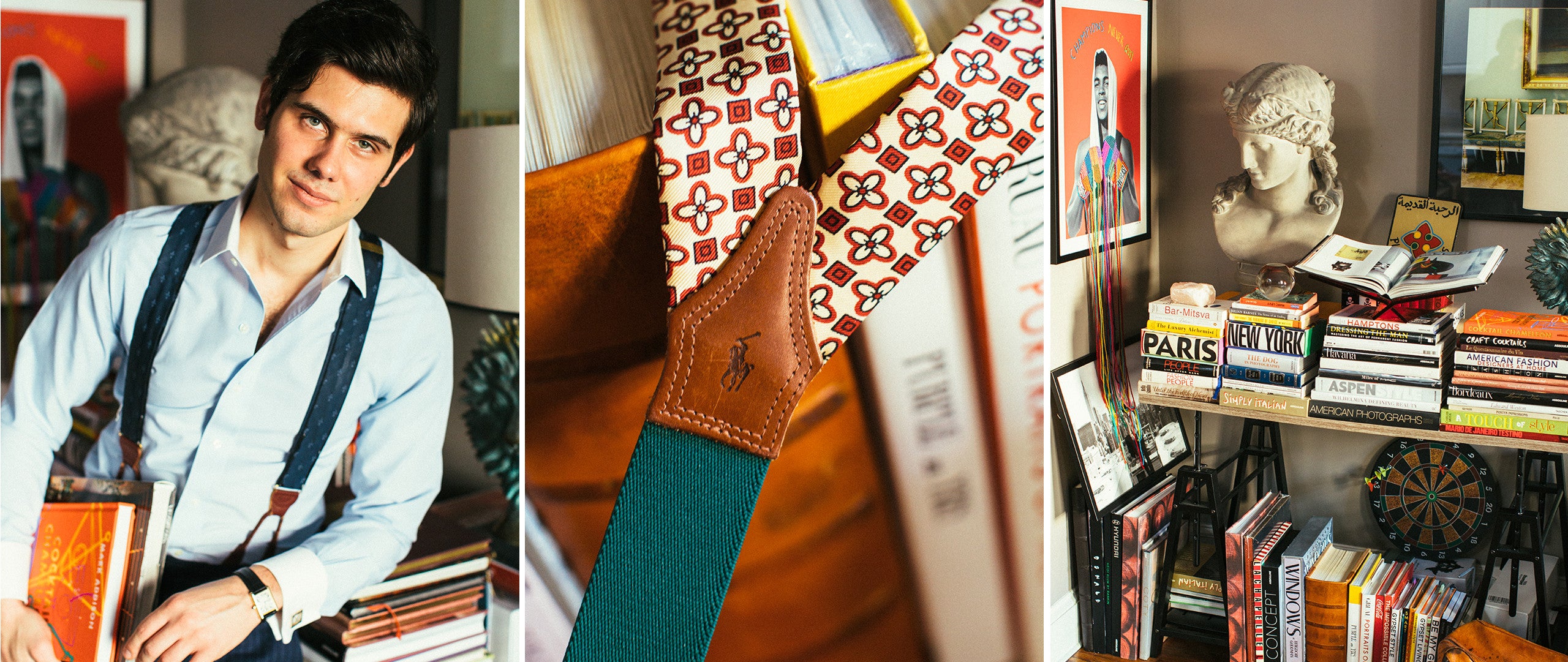 Photographs by Sean Gale Burke