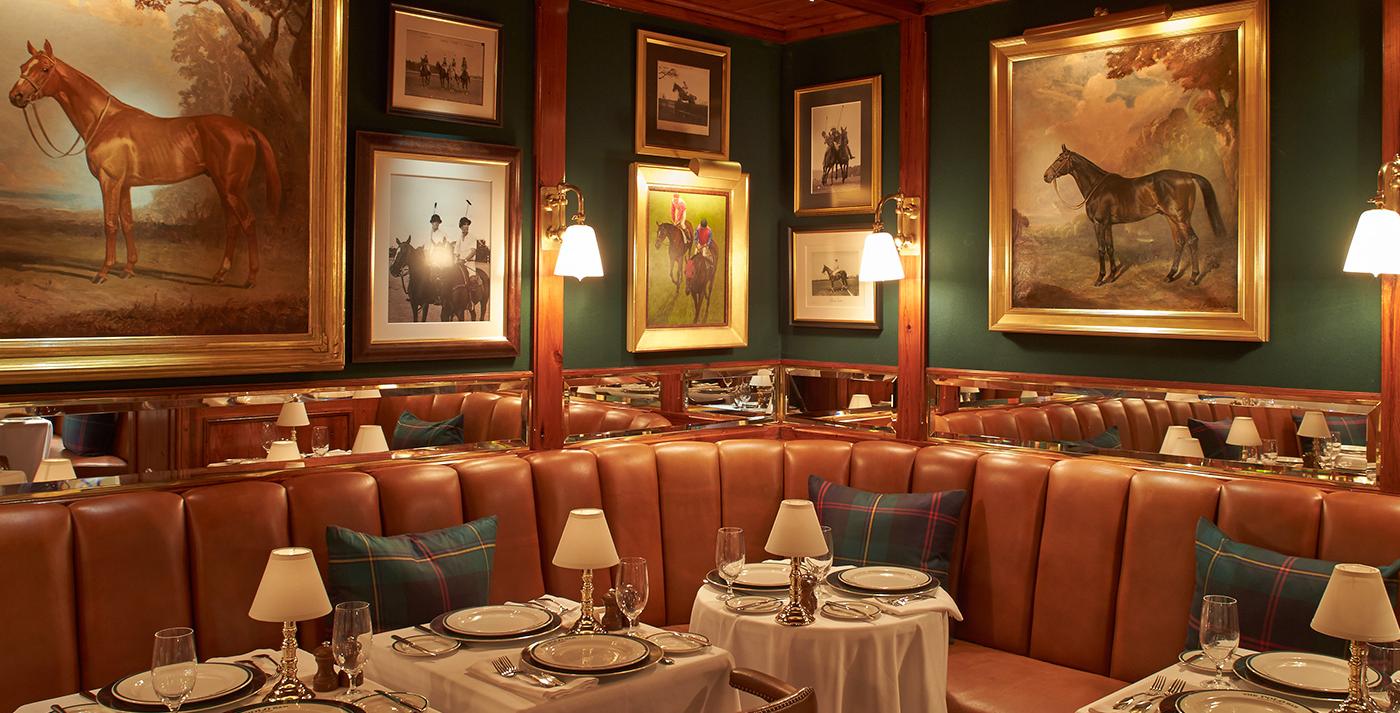 Culture
Raisingthe Bar
Ralph Lauren talks about his passion for food, his idea of the perfect burger and how the two came together with The Polo Bar, his first-ever restaurant in New York City
Just around the corner from the Polo Ralph Lauren flagship store on Fifth Avenue, at 1 East 55th Street, you'll find a backlit, roughly 18-foot-by-9-foot polo match–inspired mural by Henry Koehler. To its right is a tall glass door, trimmed with brass. Step through and you're enveloped in a warm, inviting world, inspired by New York's most classic dining establishments and its creator's longtime love of gathering around the table with family and friends. Grab a seat at the brass-topped bar, order a cocktail (we're biased, admittedly, but we swear you won't find a better martini anywhere else in New York), then descend the elegant stairway into the dining room, where banquettes made with artfully aged leather create intimate dining alcoves and the walls are adorned with deep hunter green billiard cloth and carefully curated paintings and photographs.


Welcome to The Polo Bar, Ralph Lauren's first-ever restaurant in New York—which manages to be simultaneously one of the season's most anticipated openings and the kind of place that feels as though it's been open, and beloved, for decades.
Here, Mr. Lauren talks about his new restaurant, his longtime love of food and the best meal he's ever eaten.


RL Magazine: This is your third restaurant. What inspired you to get into the restaurant business in the first place? 
Ralph Lauren: Creating a restaurant was a natural extension of the worlds that I create. I had created the clothes, the home environments, and now I've added the food, even the coffee, to make life fuller and more vibrant. Everything I do is inspired by living.
Speaking of living well, what's the best meal you've ever eaten?
I would have to say one of the best meals I've ever eaten, and certainly the most memorable, was a bacon cheeseburger [a Ralph's Burger] sitting in the garden with my family and friends at Ralph's, my restaurant in Paris.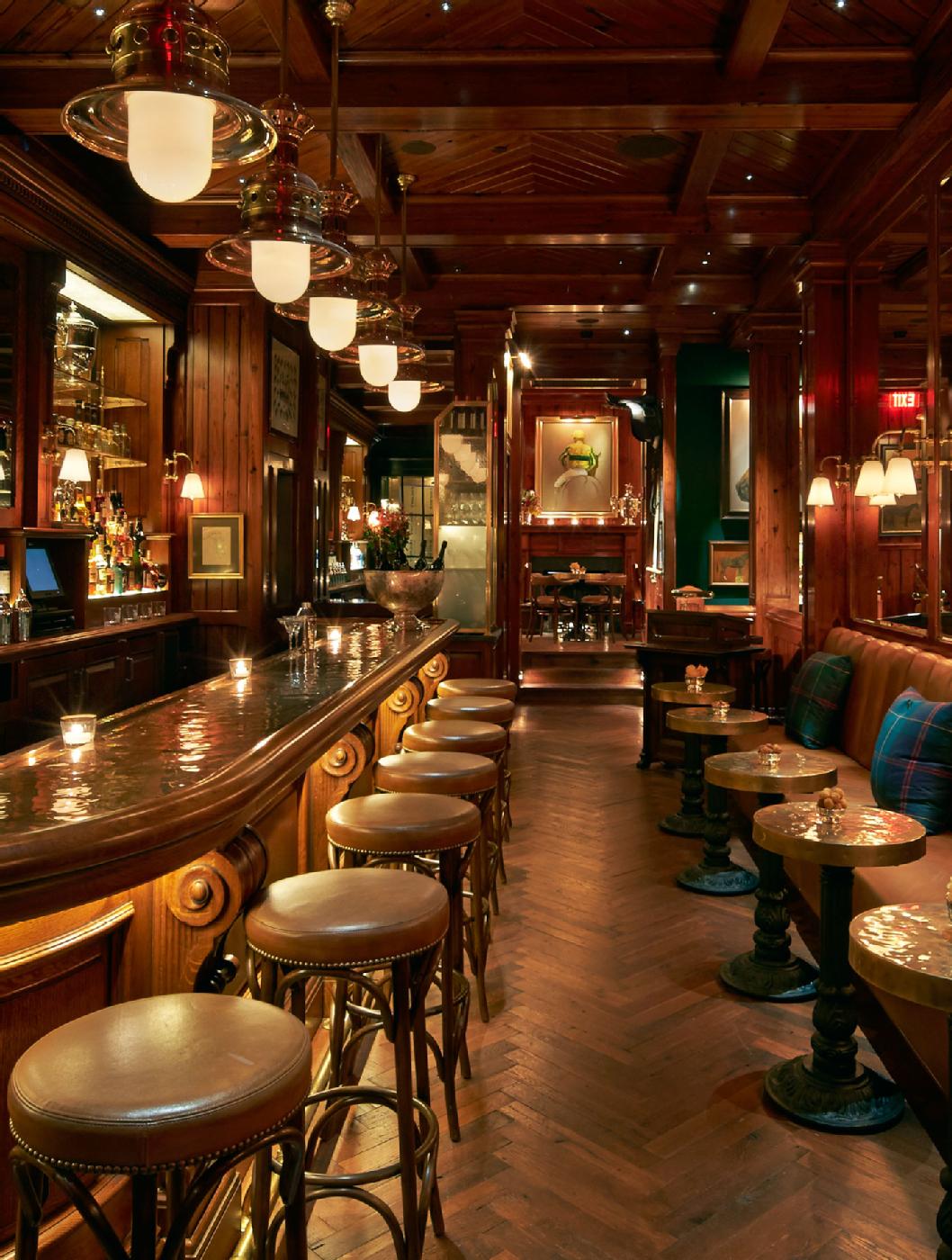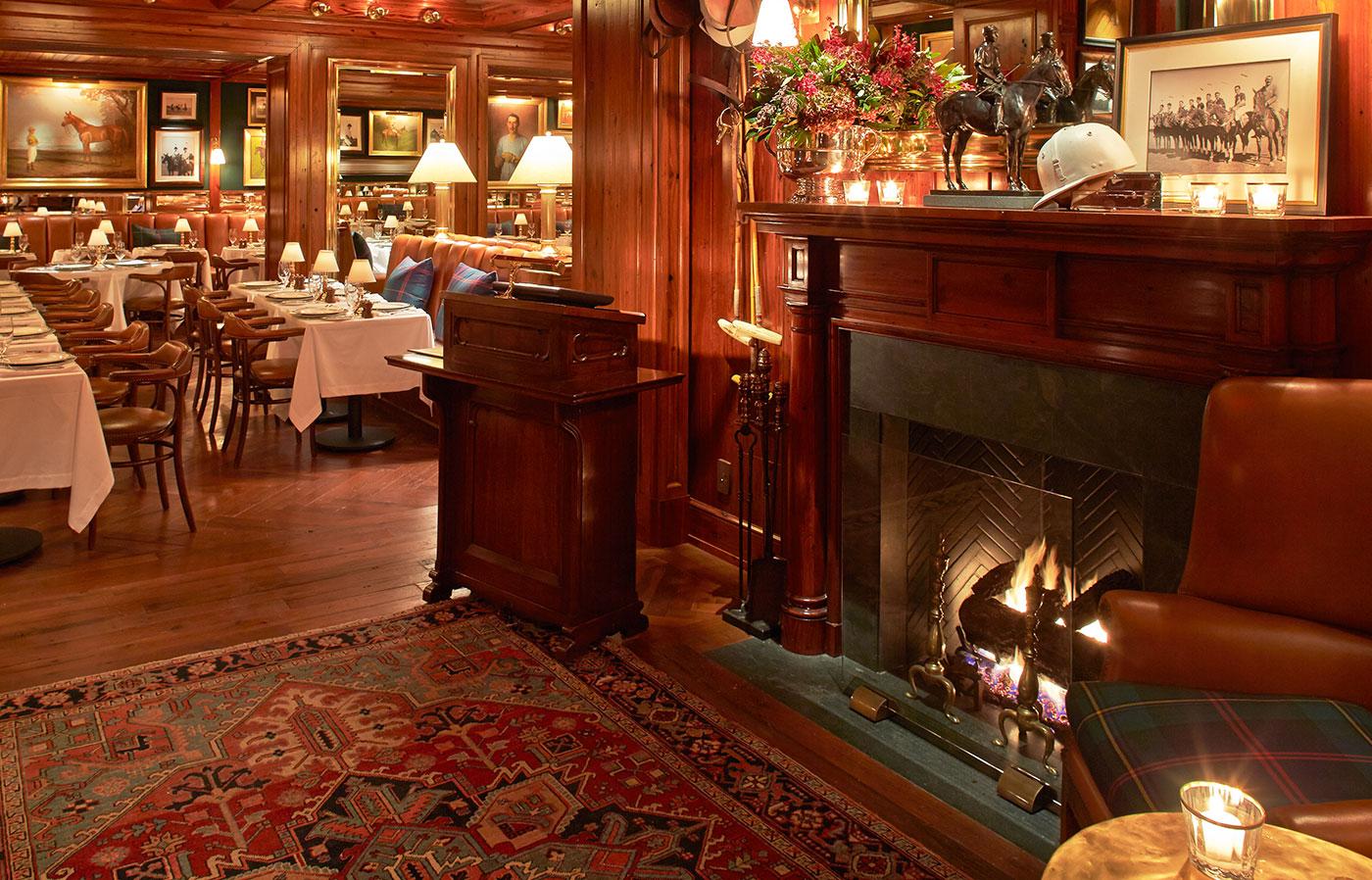 Do you have a favorite item on The Polo Bar's menu?
I love the warm corned beef sandwich. It's a New York classic and tastes even better cut in half and served on a cutting board, enjoyed as an appetizer or the main course. Of course, my all-time favorite is the Ralph's Burger, which we introduced a few years ago in Paris at Ralph's, and which inspired The Polo Bar Burger at the new restaurant. Both are made from the best-grade beef patty, topped with melted cheddar, very crispy bacon, fresh tomatoes and lettuce, and served on a freshly baked sesame bun. I defy anyone to recommend one that is better!
How does the décor of The Polo Bar reflect the aesthetic of the Polo Ralph Lauren collection?
Since The Polo Bar is right around the corner from our new Polo flagship on Fifth, it made sense to connect their spirit. The feeling of the restaurant represents a certain kind of style that I love—a sophisticated charm, a spirit of timelessness, not oldness. It has a casualness and yet an elegance that, for me, defined the sport of polo so many years ago.
As the name suggests, it has a kind of clubby-ness. The walls are filled with heroic imagery of polo players and their steeds, original work from painters and photographers like Frances Mabel Hollams, Henry Koehler and Allen F. Brewer Jr. There's old, polished wood paneling, sourced from a former textile warehouse in Alabama, which was refinished with all the knots and holes left in to retain its authenticity, and beautiful lighting inspired by what we used in our Chicago restaurant. There's also a hammered brass–topped bar that reflects a kind of warmth that makes an evening shared with friends easy and memorable.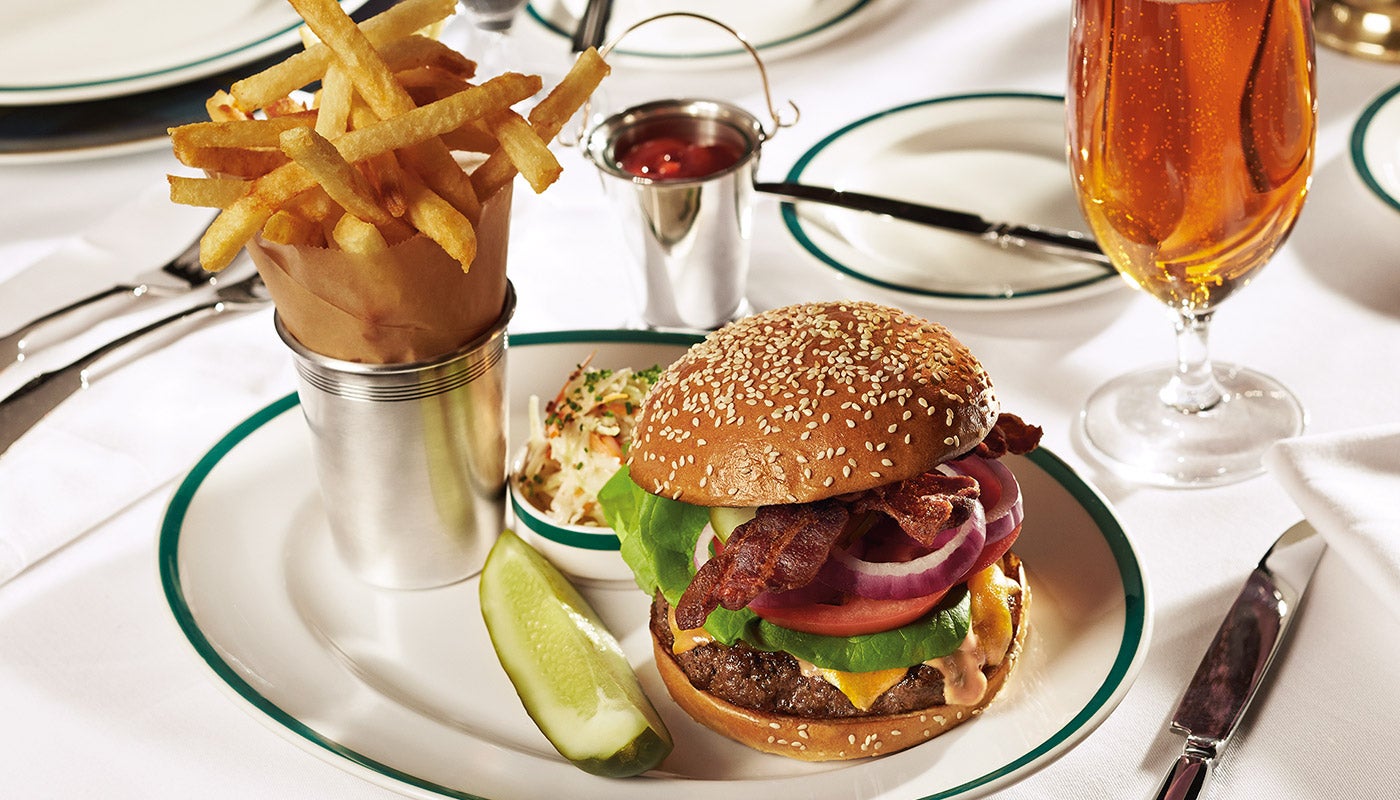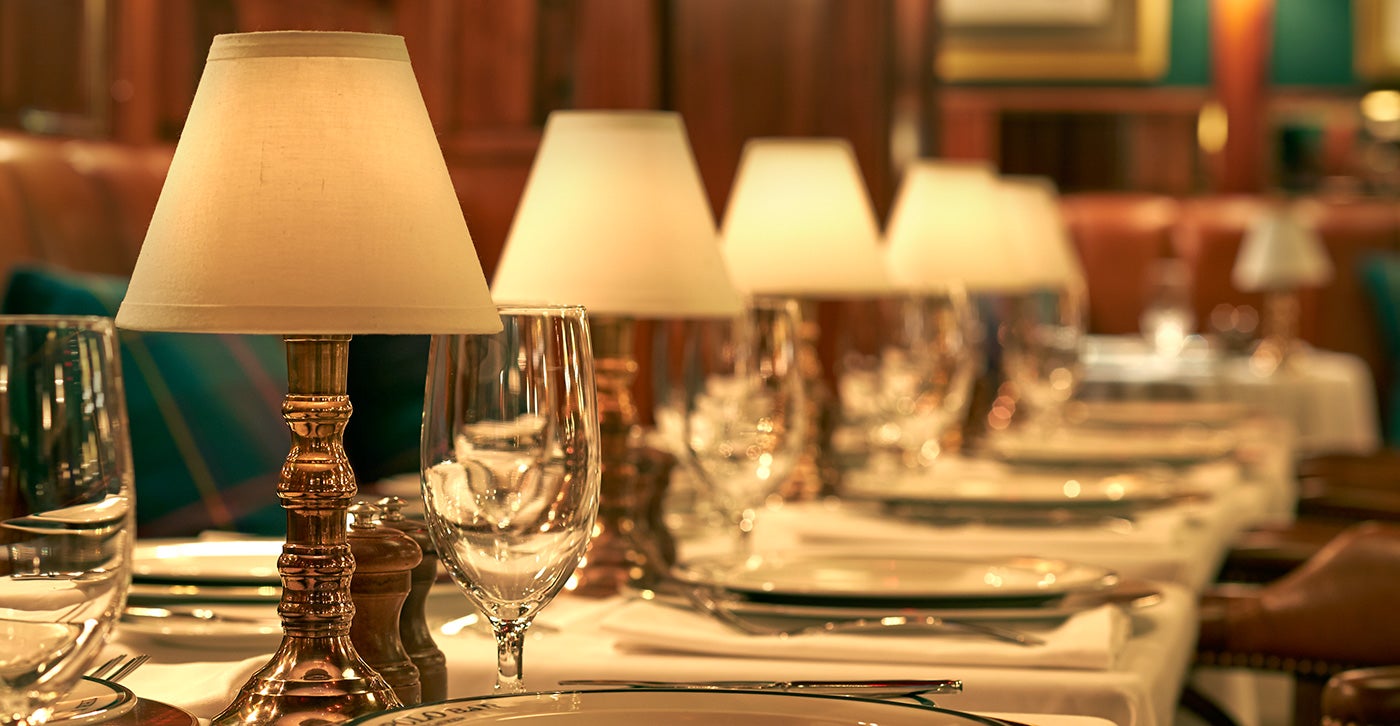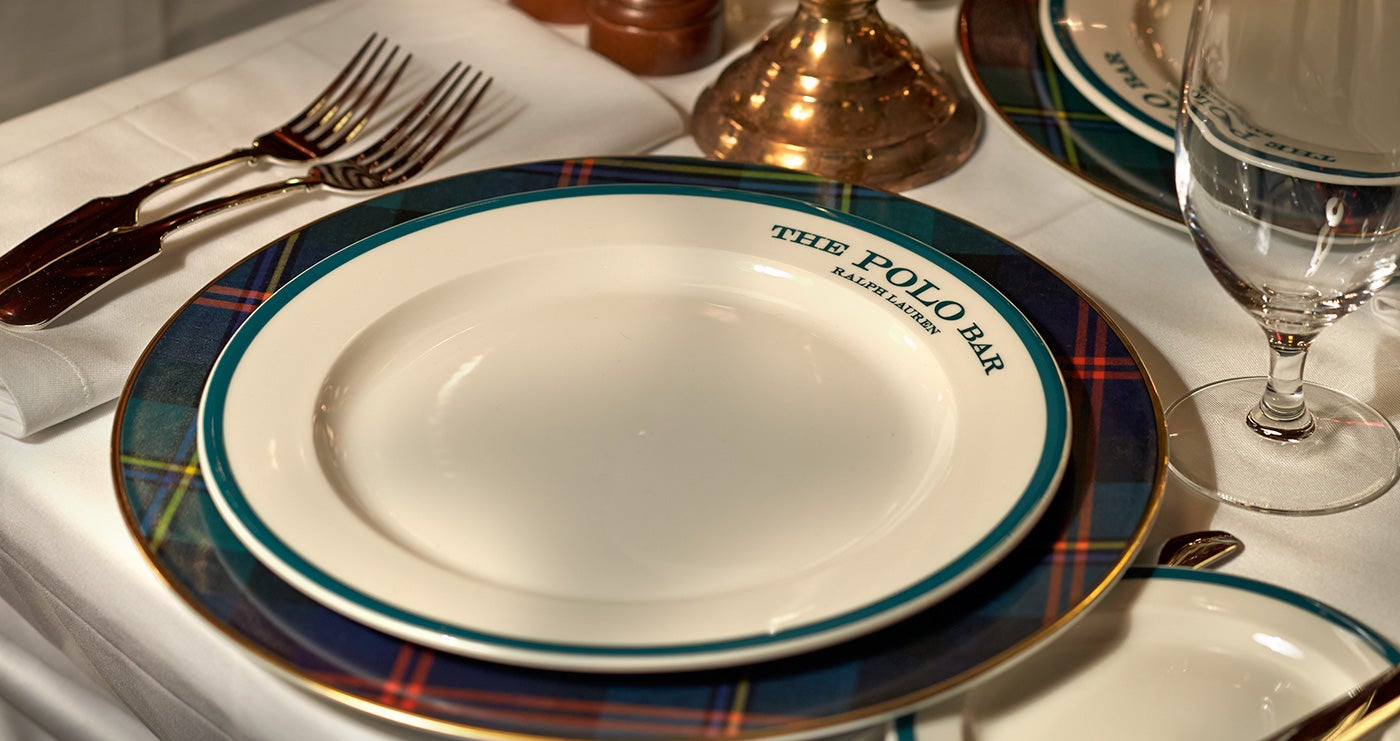 It often seems as though we've lost that sense of dressing for the occasion. How should a person dress for The Polo Bar?
It has a casual spirit but also an elegance, so I think it might inspire you to dress up a bit. The lighting and the food are very comfortable, the tables are set close to each other so you can lean over and talk to your friends. I think I might wear a navy blazer and tie!
Where does your passion for food come from?
Growing up, my mother always cooked good, simple food for us four children. She loved to go to the markets in our neighborhood and find fresh quality vegetables and fruits for the table, and after Ricky and I were married, she continued the tradition of homemade meals. That feeling of sitting around a table, enjoying a meal with loved ones is one that I've sought to capture with The Polo Bar—you're going out for a meal, but you're right at home. When you walk through the doors, I want you to feel like this is a place you will return to many times.
The Polo Bar, at 1 East 55th Street in NYC, is open for dinner daily at 5 p.m. Reservations are required. Call 212-207-8562 to book your table, or  click here  for more information.
ALL PHOTOGRAPHS BY PATE ENG