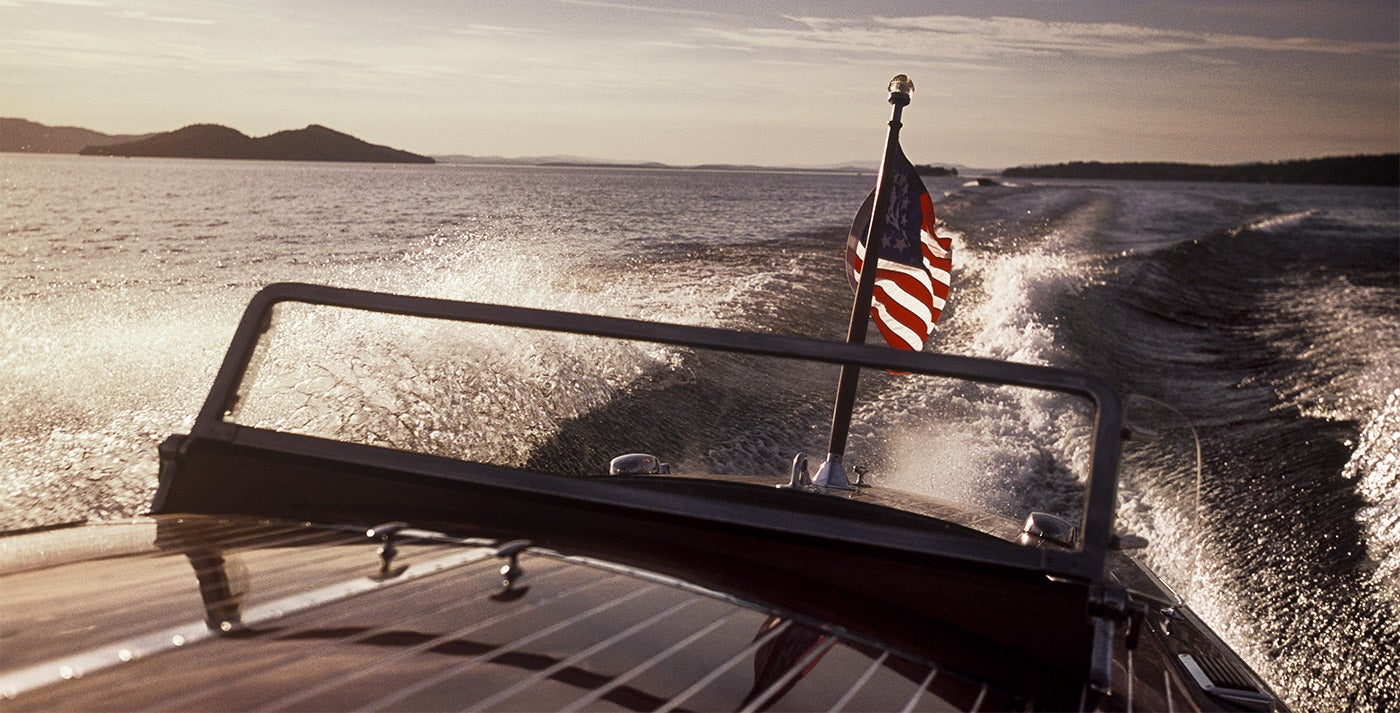 Culture
Well Crafted
In a foreward to a new book, Ralph Lauren writes about the beauty and romance of Chris-Craft boats
I have always loved things that have a timeless beauty to them—a beautiful timepiece, a vintage race car, a weathered barn, a Navaho blanket, an old leather book, and, of course, a handcrafted wooden boat.
I have been inspired over and over again by the romance of the seafaring life, and by so many summers spent with my wife and children in old shingled houses weathered by the salty ocean breezes.
The vessels I have collected were mainly built for the road. Their beauty was often informed by utility. The men who built them would race them competitively so each curve, spoke of a wheel, headlight, and detail was never incidental, but purposely crafted for speed. The founder of Chris-Craft, 13-year-old Christopher Columbus Smith, who built his first wooden boat in 1874, was not seeking that. He simply wanted a boat for cruising the waters of the small town in Michigan where he grew up, but what he built with his hands had the same kind of craftsmanship that I have loved in my cars and eventually inspired those beautiful mahogany runabouts that were steered by the likes of Henry Ford and William Randolph Hearst. Chris-Craft became the iconic brand of American boating. A boat with class and heritage and a timeless spirit.
For 50 years I have been celebrating the heritage of America and the way we live. Many of my advertising campaigns have been situated along the rugged coasts of this land from New England and California to the cold, wide lakes of the Adirondacks. They were always about the stories of families enjoying life, pursuing different pleasures. One I recall in particular shared the beauty of a woman and her young son at the wheel of a vintage mahogany vessel. She steered that boat with amazing confidence, turning it through the waves, creating a wake of whitecaps behind her. It was a very romantic moment, but the boat was as much the heroine as the woman was. Its sleek, dark wood and polished brass with an American flag blowing off the back was breathtaking and authentic. The boat was, of course, a Chris-Craft.
Chris-Craft: An American Classic, by Nick Voulgaris III, featuring a foreword by Ralph Lauren, will be released on May 22 .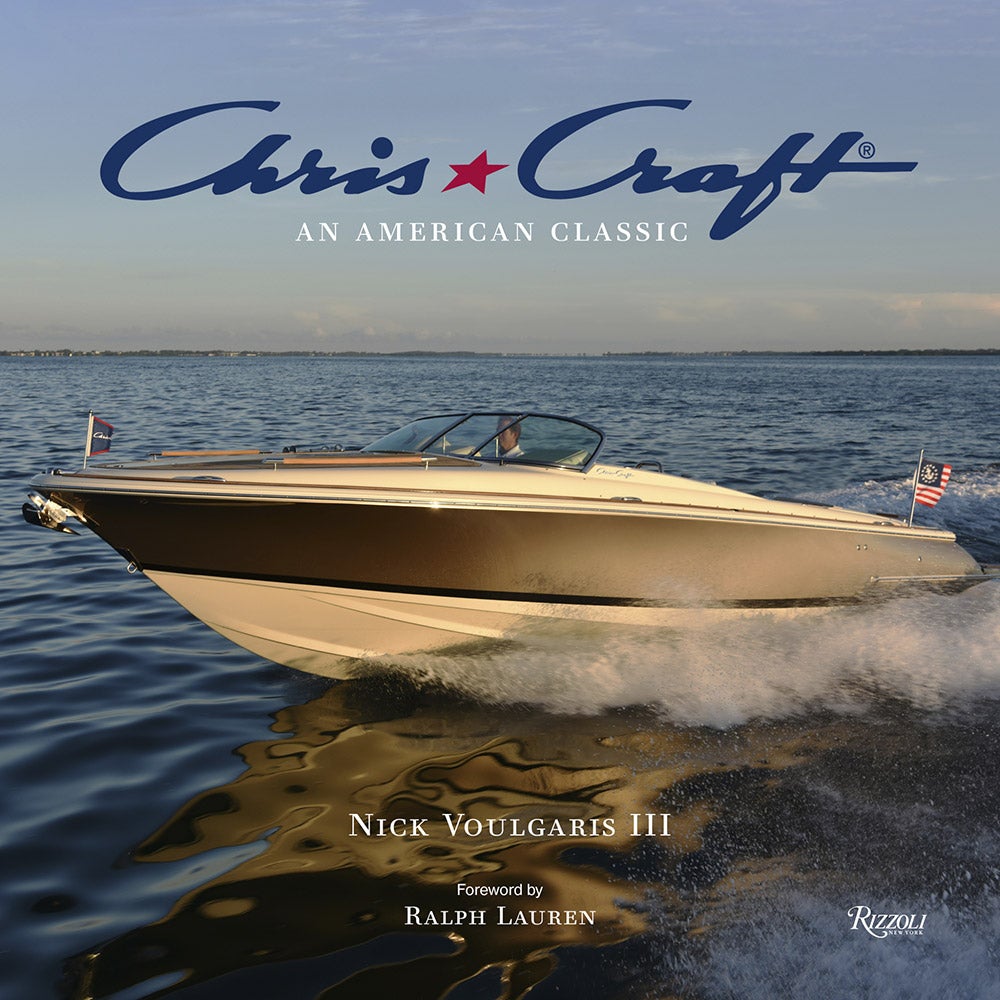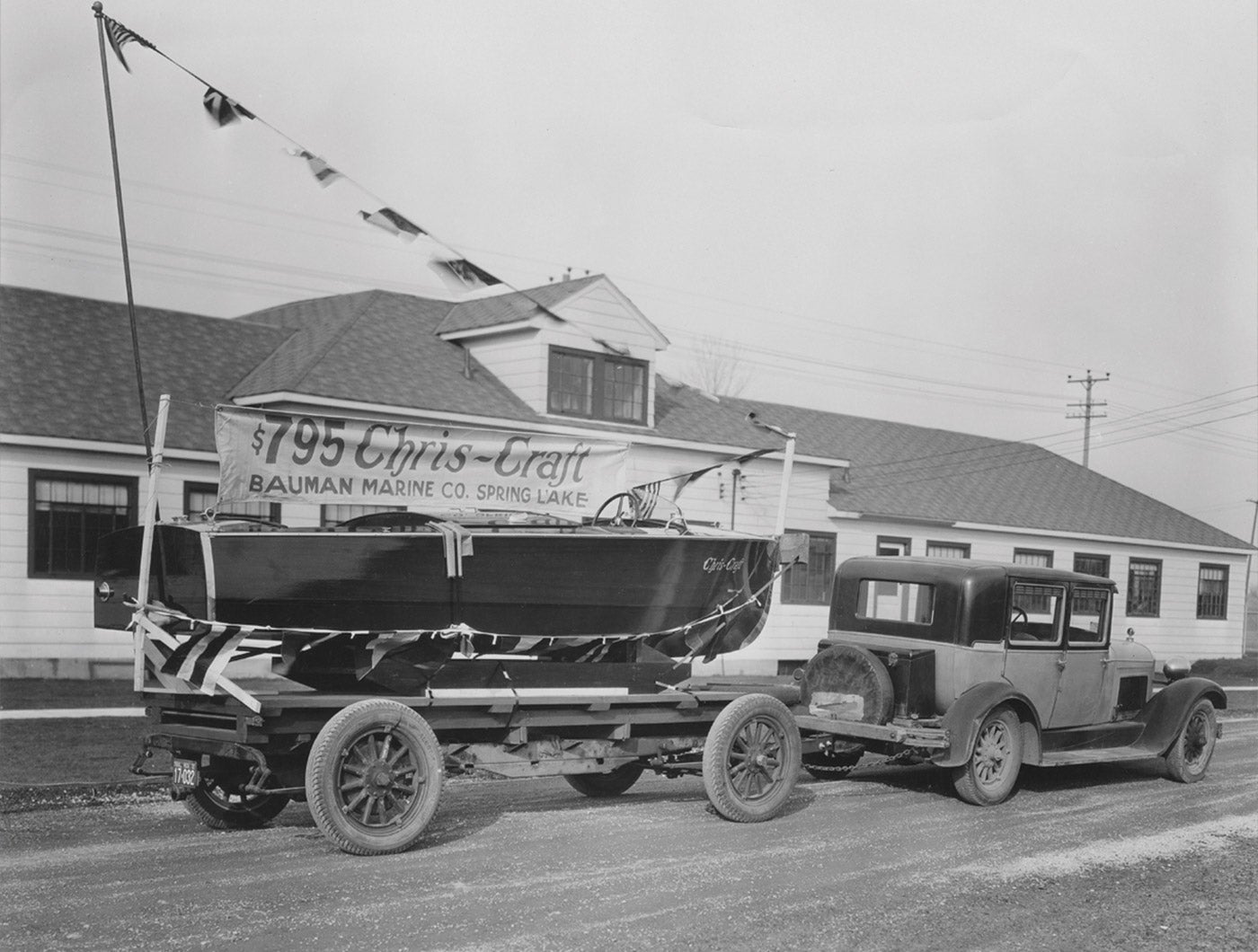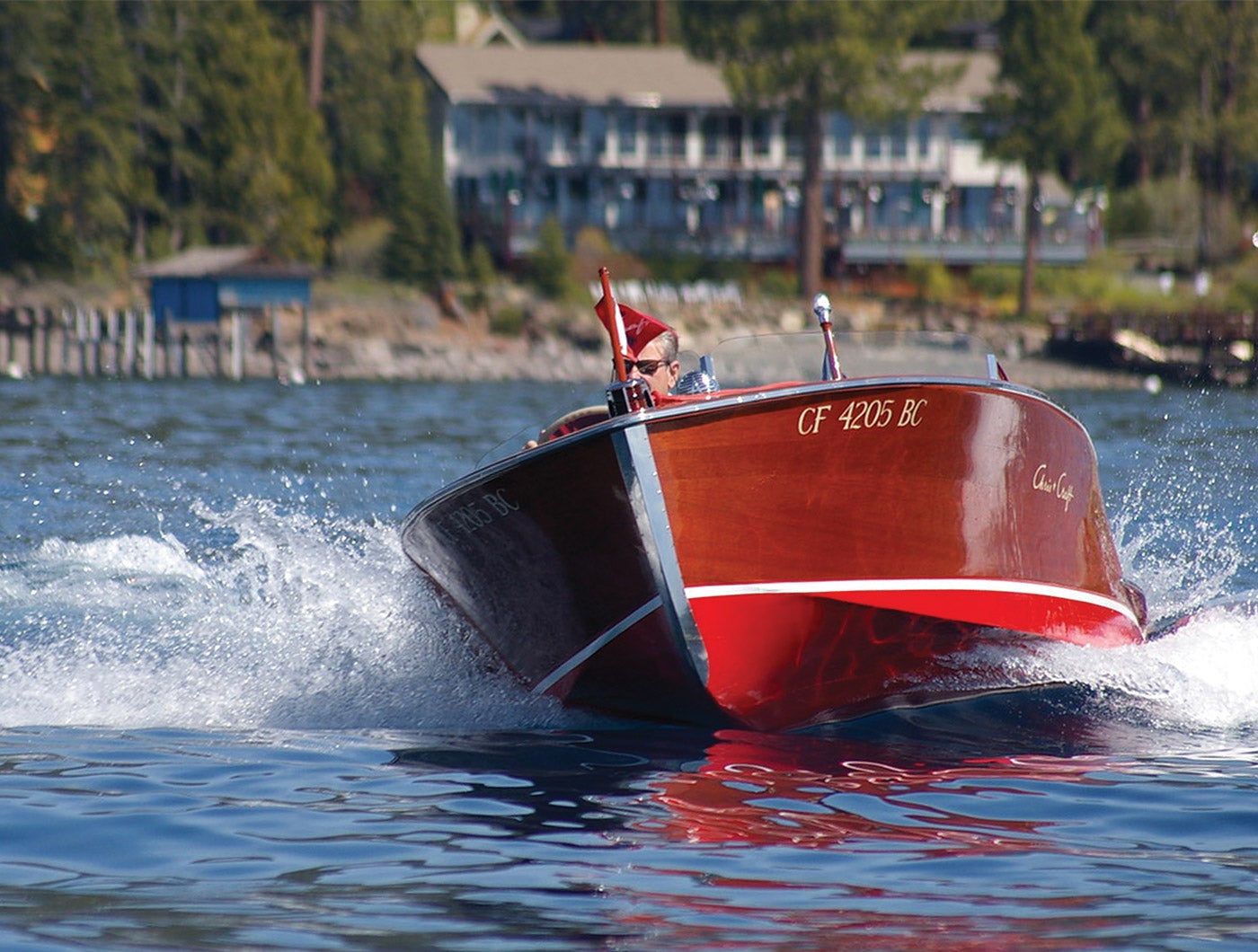 Photograph by Rave Shafer/Getty Images
Photographs courtesy of Rizzoli