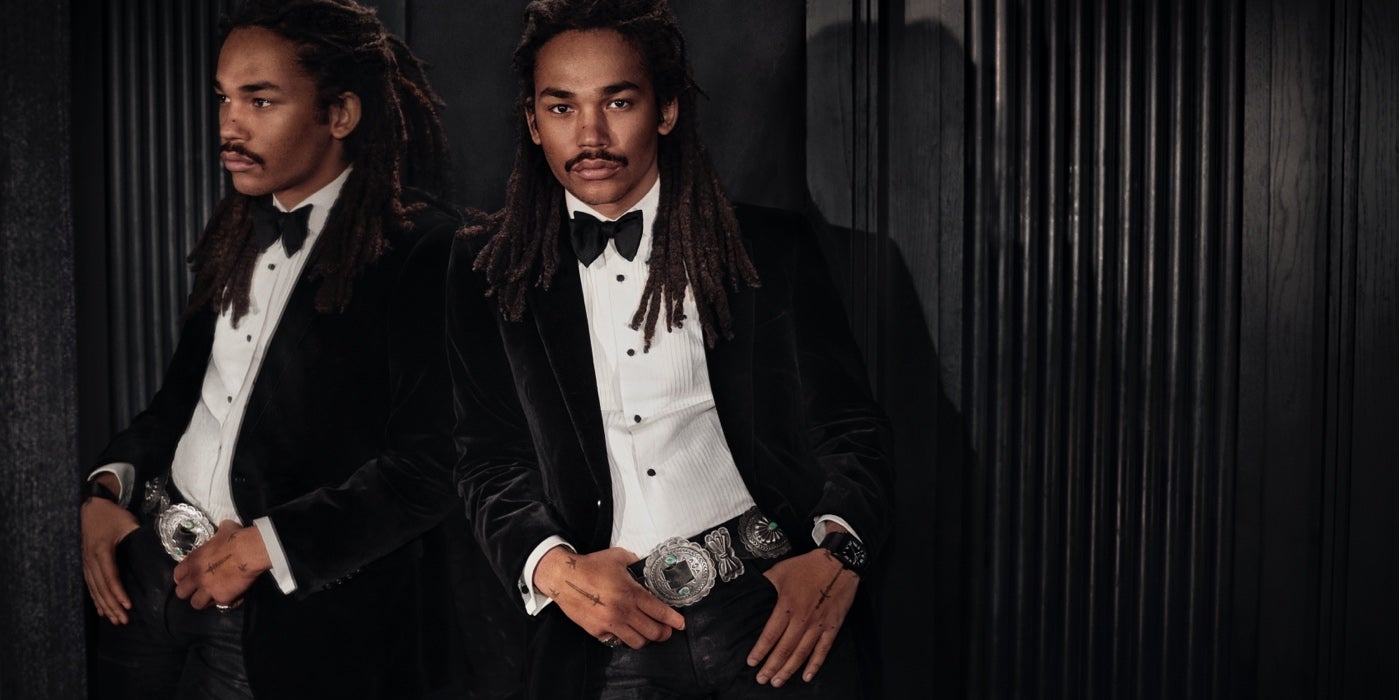 Culture
The RL Q&A: Luka Sabbat
The model and actor on what it means to be the face of the new Ralph's Club fragrance
At just 23 years old, Luka Sabbat is already a veteran of the modeling world, with nearly a decade of campaigns under his belt, not to mention more than 2.5 million followers on his often-deadpan Instagram feed. He's also a seasoned actor, thanks to his role on Grown-ish, in which he plays a chill, fashion-forward college student named Luca. (Yes, there is some overlap with his off-screen persona.) And did we mention he's also an artist? Along with Noah Dillon, he collaborates on Hot Mess, an ever-evolving art/photography/video project.
And this summer, he takes on a new role: the face of Ralph's Club, a new fragrance from Ralph Lauren. The scent draws inspiration from the recent Ralph's Club fashion show, which paired Old Hollywood glamour and Art Deco designs with a fresh, modern twist and featured a performance by Janelle Monáe. The campaign continues in that style, starring Luka (alongside Gigi Hadid and Lucky Blue) at a Gatsby-esque nightclub, pairing a tuxedo jacket and bow tie with denim and cowboy boots—a look pioneered by Ralph Lauren himself.
We caught up with Luka to hear about how he got into character, his favorite Polo Bear, and what he talked about when he met Ralph.
What was it like getting dressed in this sort of retro, Old Hollywood, Jazz Age tux, but with the Ralph twist of the big Western belt buckle and jeans?
I really felt like I was in a movie, especially because everybody was also dressed up. I'm a huge fan of jeans and boots, so I felt right at home. The whole conversation leading up to it was inspired by a real night at Ralph's Club during fashion week pre-COVID, where it was just the best—everybody was dressed up, Janelle Monáe performed. It looked like it was straight out of The Great Gatsby. Very sexy.
What was the atmosphere like on set?
I'm really good friends with Gigi, so it was great to work with my buddies. We already have inside jokes and experiences with each other. I hadn't seen Gigi since she had her baby, so to see her as a mom now is so cool. I saw just a little snippet of the [campaign] video—it looks sick. No one else is doing anything like this, I don't think.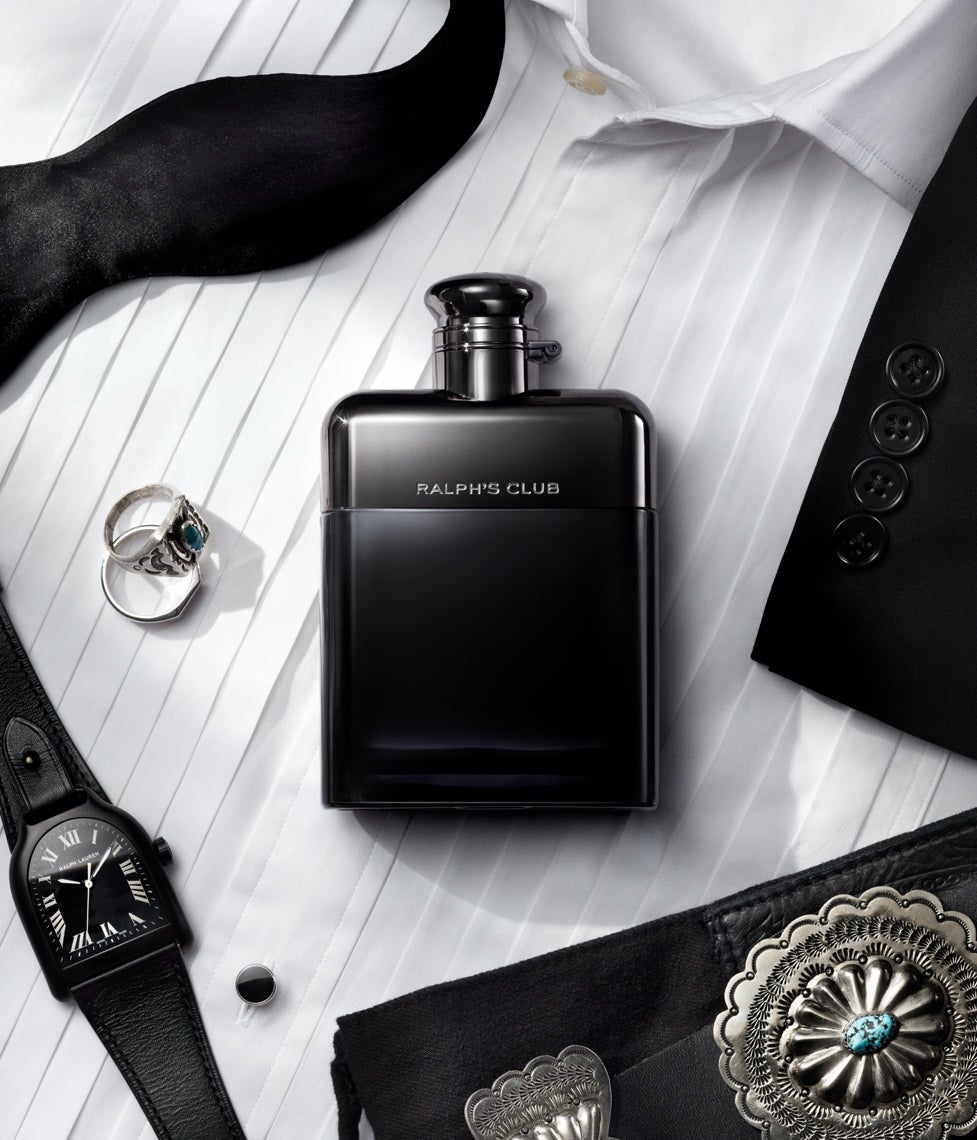 Do you have a favorite Ralph Lauren piece in your personal wardrobe?
Double RL has really good thermals, and I wear those on a regular basis. I wear the American flag sweater, and obviously all the [Polo] Bears. The bears are the best. I try to collect them.
Do you have a favorite bear?
Skiing! I grew up in France for a good chunk of my life, so I used to go skiing to Val d'Isère and the Alps.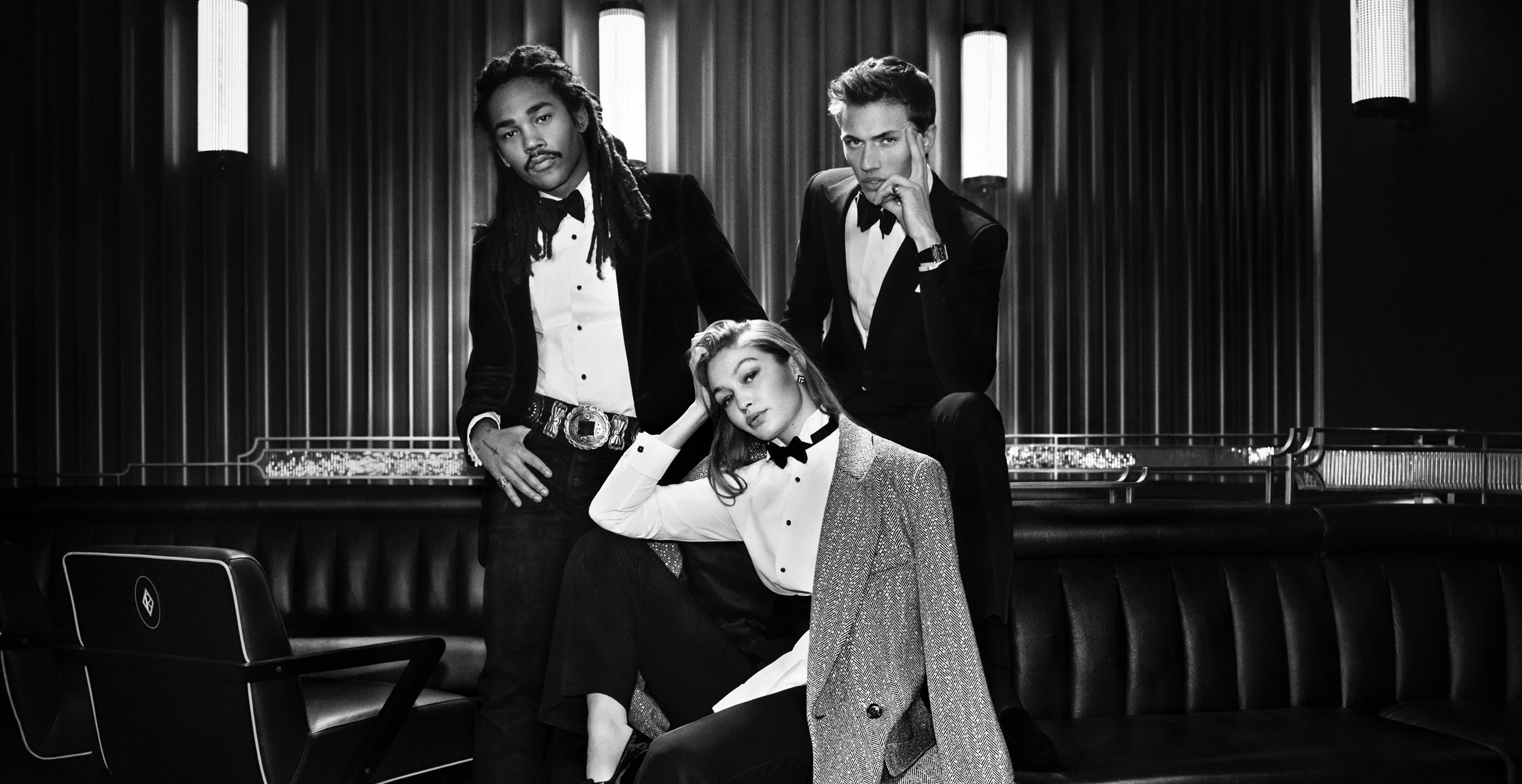 Did you wear any Ralph pieces growing up, or have an early memory of wearing something from Polo?
I grew up in Paris but my dad lived in New York, so I would always come to America and then go back to Paris, flexing everything that I got in New York!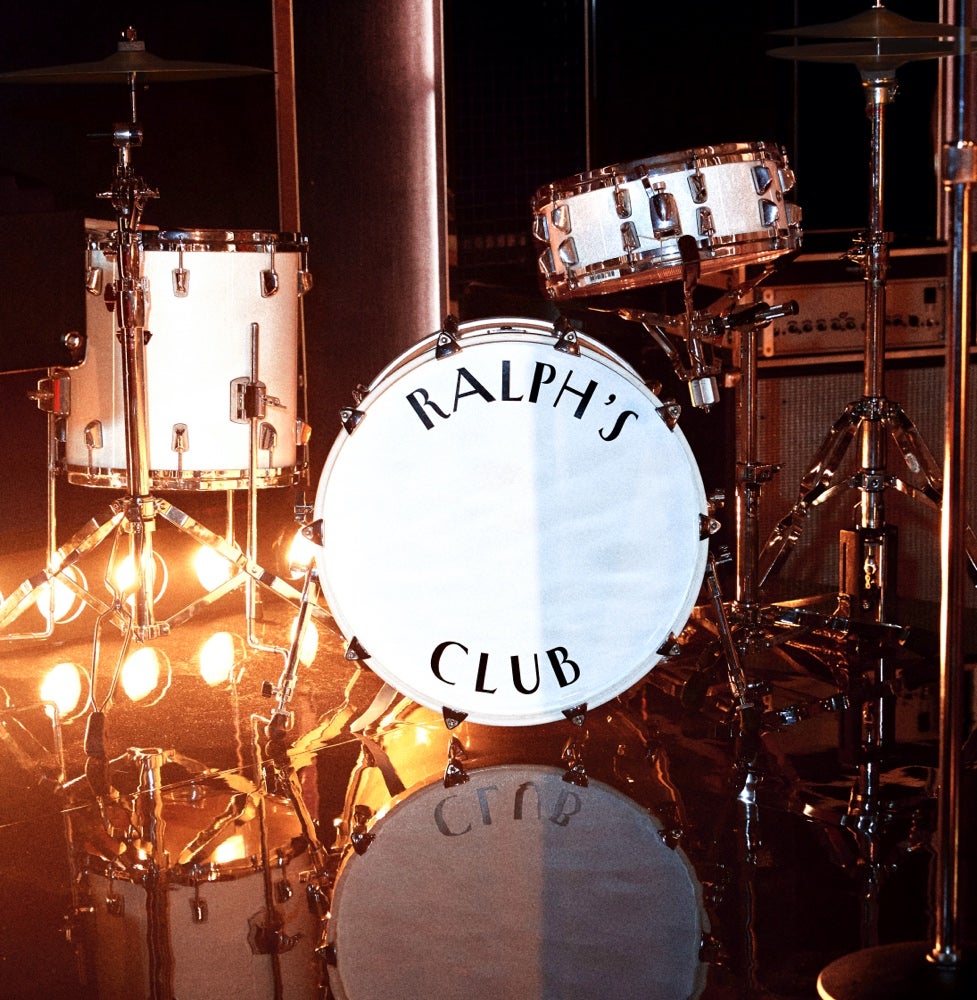 How would you describe your personal style?
Simple. Classic. Timeless. Every now and then I throw some crazy stuff on. I like to have fun on occasion. But for everyday, I kind of have a uniform: bootcut jeans, boots, white T-shirt, blazer, leather jacket. It's really simple. And things that look good the more you wear them.
That's very Ralph. You've also been vocal about representation. What does it mean to you to be the face of a luxury men's fragrance?
It's big-time. This is a global campaign. America doesn't always get the best rap, but at the end of the day, it's still the best—it's the reason I moved here; it's the reason I still live here. Being part of something, and especially Ralph, it being such an American brand.
You've described yourself as one of the first internet fashion kids. Looking at that world now, what do you like and what do you think could be better?
Obviously, everything at some point gets oversaturated. But it's just cool to see these kids come into themselves. Sometimes I'll get DMs from kids in Kenya or in the Middle East who are making clothes inspired by either me or my friends, or just fashion in general.
It must be awesome to hear from kids from around the world like that. To see other people and what they come up with.
Yeah, the creativity is the coolest part.
Speaking of social media, I saw on your Instagram feed that you just got your driver's license.
Correct.
What are you driving these days?
Right now, I just have a 1991 Dodge Ram, but I'm thinking about getting a Chevrolet Nova—the car that Stuntman Mike drives in Death Proof. I just love classic cars.
One more thing you have in common with Mr. Lauren.
When I first met Ralph in his office in New York, he had miniatures of all of his cars. It's just the sickest thing ever. It's like having toys of your toys. It's the biggest flex. I've got some catching up to do.
is the former executive editor of RalphLauren.com. He is based in Austin, Texas, where he lives with his wife and two children.