Culture
A Knight's
Tale
On the occasion of Ralph Lauren's honorary knighthood, a look back at how England has shaped the World of Ralph Lauren—and vice versa
The year: 1967. The place: New York City. The man: a 27-year-old dreamer from New York named Ralph Lauren, who had a vision for a new kind of necktie. It was inspired by a style then gaining traction over in London that was wider, more colorful, and more expressive than the skinny, muted neckwear popular back home in NYC. "It was after the mod revolution in England, where people were wearing really funky-looking wide ties and things like that," Ralph said of the moment. "My ties were elegant but unusual."
"The world just isn't ready for Ralph Lauren," he was told. But he persevered, and soon enough, the world was ready, and the ties became a sensation. From there came a full men's collection, followed by women's, children's, and home, plus countless other expansions and innovations, all informed by that initial vision.
On June 19, 2019, Ralph was honored for his unprecedented impact on the landscape of culture, philanthropy, and style in a private ceremony at Buckingham Palace in which His Royal Highness The Prince of Wales presented him with the medal signifying his new title: Honorary Knight Commander of the Most Excellent Order of the British Empire, a first for an American fashion designer.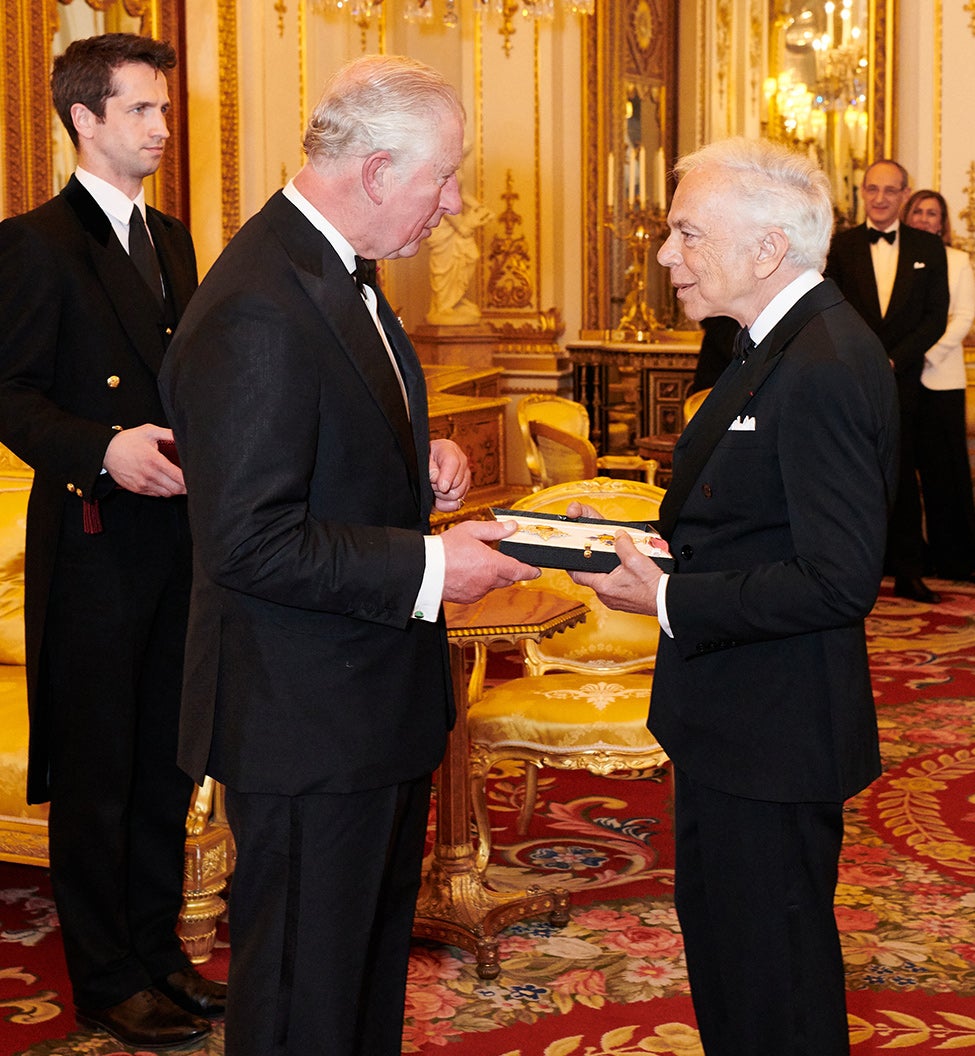 The ceremony marked the culmination of a long-standing mutual admiration between the iconic American designer and America's most steadfast ally. "I've always loved England because it was non-fashion," Ralph has said. "It was timeless. It was not about what was the latest new sleekness. It was about weathering and those things that get better with age."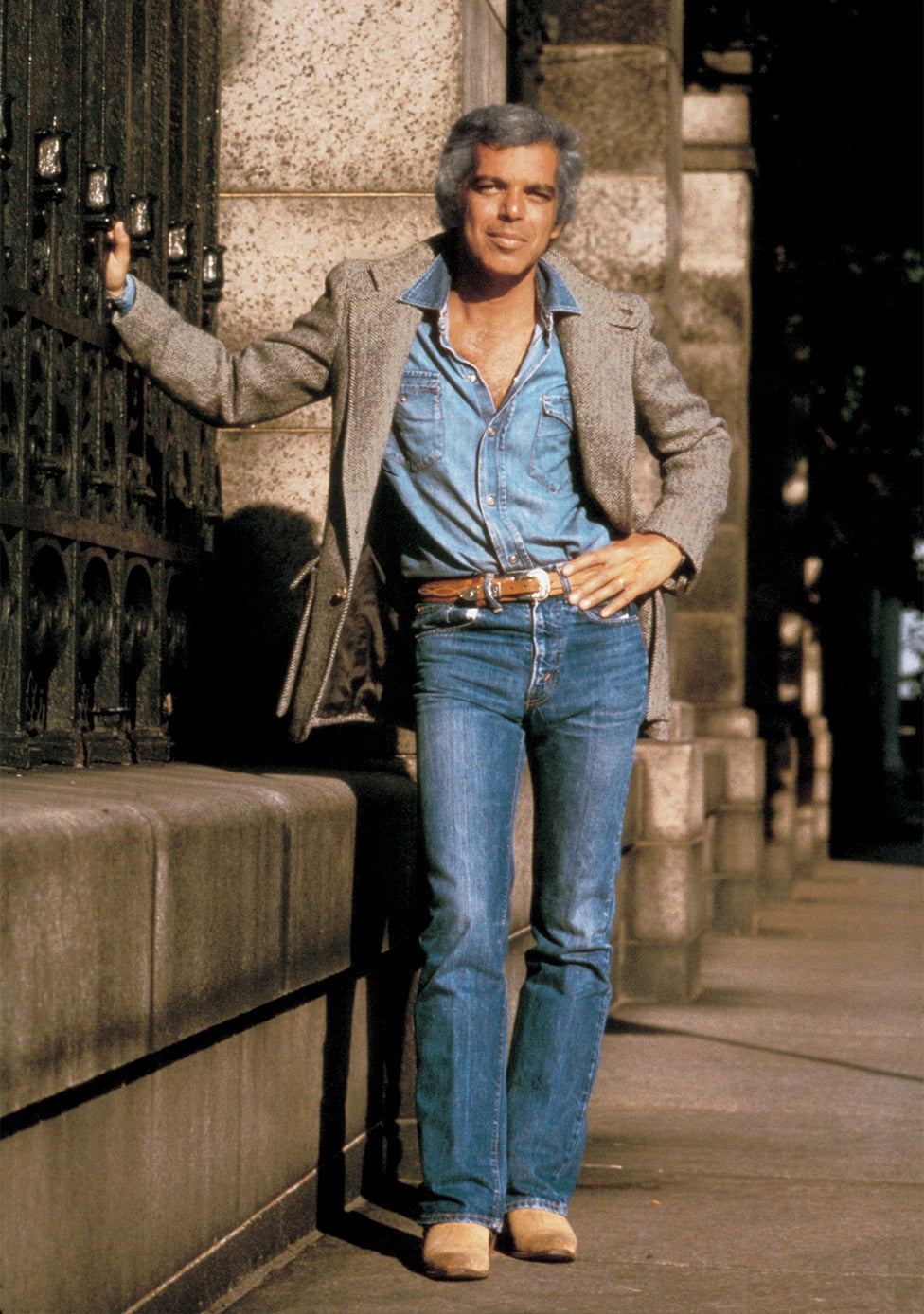 And while Ralph has often drawn inspiration from across the Atlantic, he always filtered English style through a distinctly American lens. Consider his signature look from the '70s: a classic English tweed jacket, paired with faded blue jeans and cowboy boots. If the late-'60s British youth culture was about taking American rock 'n' roll and making it their own, Ralph offered up his take on the reverse—reimagining the best of British style according to his own vision.
Consider his signature look from the '70s: a classic English tweed jacket, paired with faded blue jeans and cowboy boots.
By the dawn of the '80s, Ralph had gone from upstart entrepreneur to household name, and in 1981 he opened a Polo store on London's storied New Bond Street—the first freestanding store in Europe from an American designer. As one editor later put it, Ralph was "the first American designer to seize the potential for the American look in Europe." Not that he had any qualms about adopting the British look: In a photograph from later that year, Ralph was pictured in a Fair Isle sweater under a double-breasted tweed suit with Wellington-style rain boots.
Ralph would revisit and expand upon that sensibility with his Fall 1984 England collection, whose campaign was shot on location in England. Wading boots and Fair Isle were clearly on the designer's mind, and an image of a man carrying a fishing rod and walking with a big hound felt distinctly RL, mixing a transportive vision with a love of purpose-built clothes that were made to be worn, and lived in. By the following spring, his Equestrian collection incorporated a more formal manner of English dressing, replete with jodhpurs, derby hats, and other expressions of British heritage. The subsequent campaign reinforced the connection between the American designer and the country that inspired him. "It was like his own Masterpiece Theater," recalled the late Sandy Carlson, then a creative director at Ralph Lauren.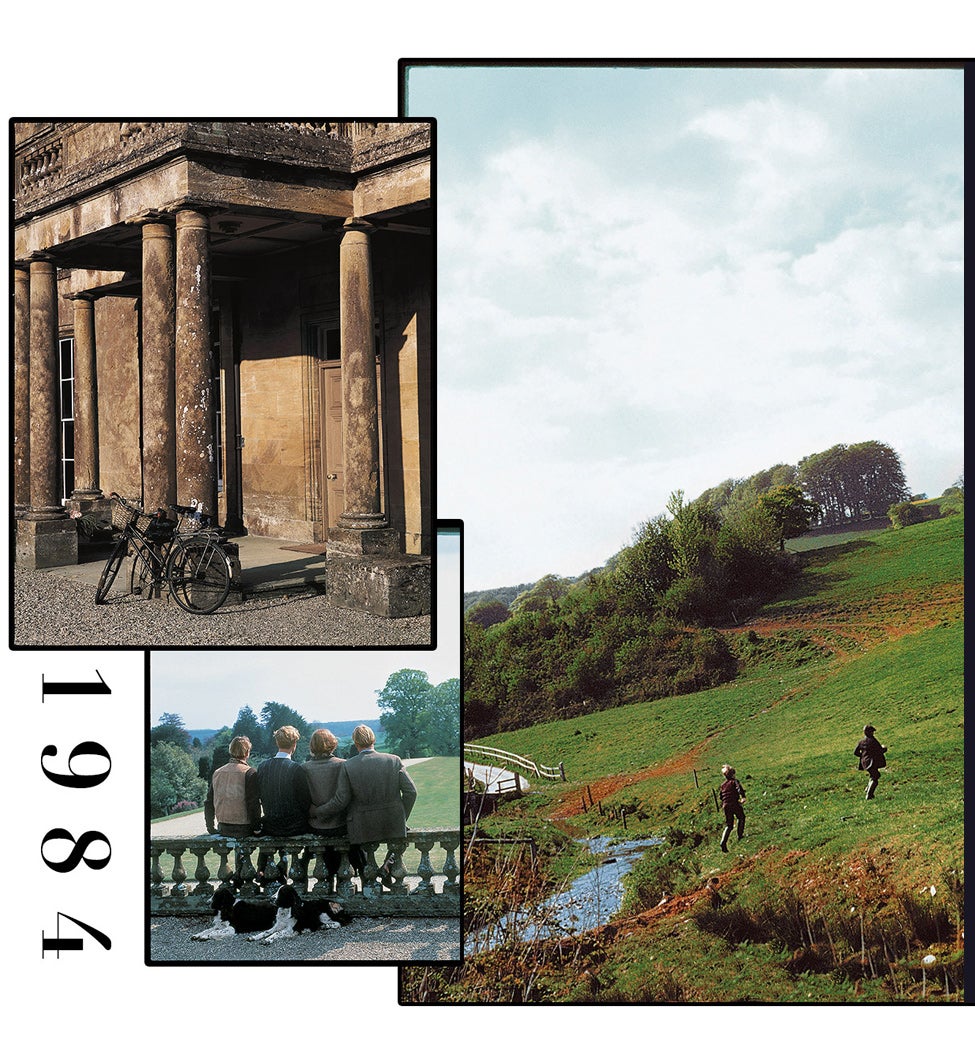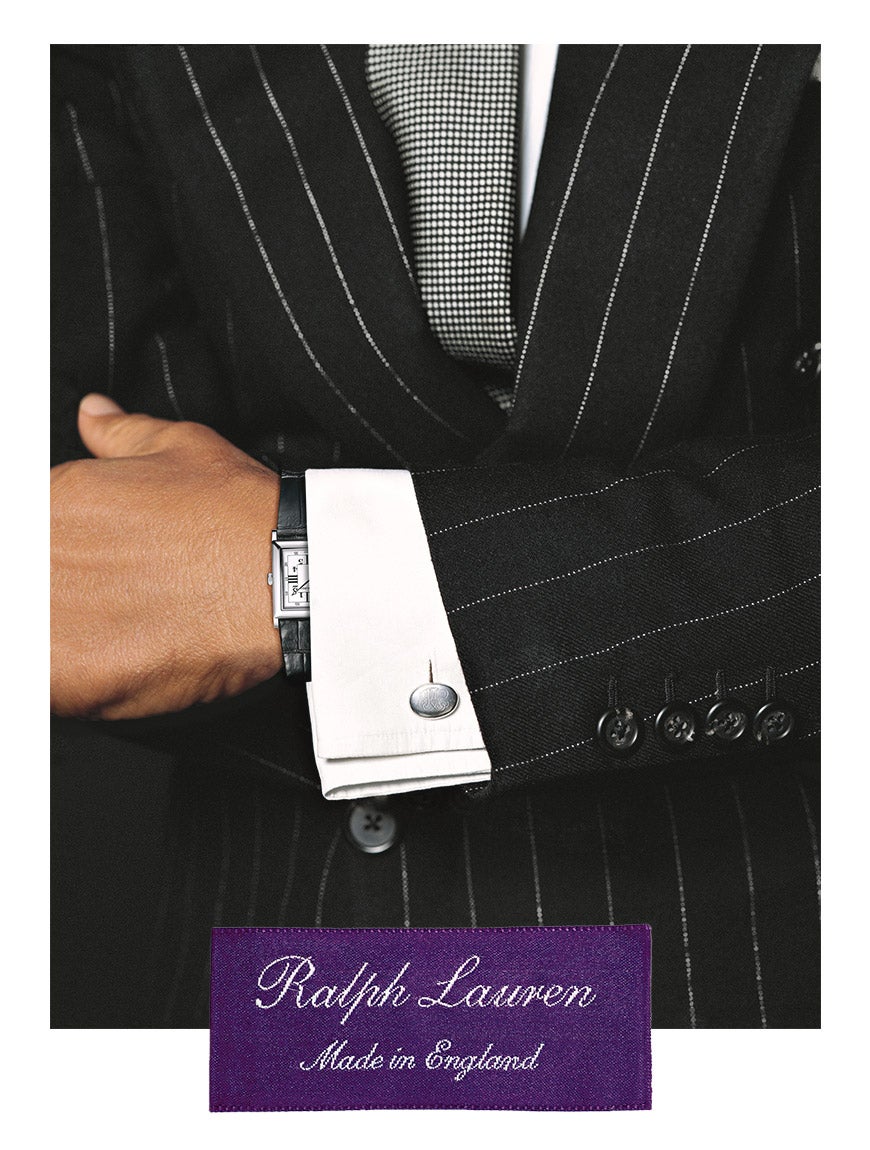 In 1995, ralph lauren launched Purple Label, a line of exquisitely tailored suits and accessories, made from the world's finest materials, and inspired by the tailoring traditions of Savile Row.
Ralph himself starred in the ad campaign, and over the past quarter-century, Ralph Lauren Purple Label has grown to encompass both fine tailoring and sportswear, as well as a full suite of shoes and accessories. Even as it has grown, however, the line continues to embody the traditions of the finest handcraftsmanship, with suits and sport coats meticulously tailored from exclusive fabrics sourced from England's finest mills.
As Ralph's company grew, so did his commitment to philanthropy, and in 1996, he partnered with Breakthrough Breast Cancer (today known as Breast Cancer Now) to bring his Fashion Targets Breast Cancer campaign to the UK. That same year, he was presented with the Nina Hyde Center for Breast Cancer Research's first Humanitarian Award by Princess Diana. The two became fast friends, and Ralph reportedly made an impression by wearing his trademark denim when meeting her at the Connaught hotel. "I didn't think they allowed jeans in here," the Princess of Wales told him. "I know the right people," Ralph joked back.

That same year, Ralph walked by a London car showroom window when something caught his eye. That something was a silver McLaren F1. He bought the car then and there—even though the model wasn't yet authorized for import into the United States. The moment led to a longtime love affair with McLarens—he now owns three—and the car's innovative carbon fiber construction even served as inspiration for the iconic CF-1 chair. The McLarens are a few among many British cars in Ralph's renowned collection, which also includes a 1929 Blower Bentley, a 1956 Jaguar XKSS (the same model driven by Steve McQueen), and several Morgans and Aston Martins.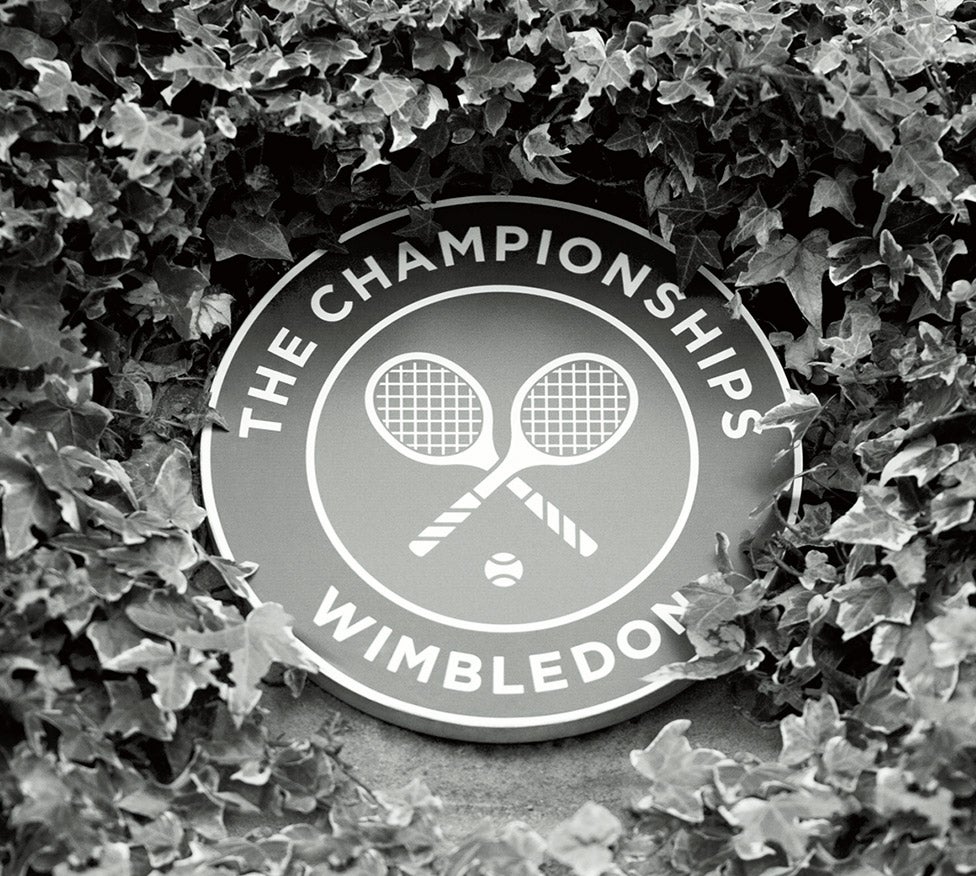 In 2006, Ralph Lauren became the first-ever official outfitter of that most quintessentially British of sporting events, Wimbledon.
Such notable Britons as David Beckham are regularly spotted wearing Ralph Lauren to the tournament (Becks also wore RL to the royal wedding of Prince William and Kate Middleton).
In 2012, models for Ralph Lauren's Fall Collection walked out to a familiar tune: the theme from Downton Abbey. The Collection that followed suit was full of tweeds and tartans suitable for an evening at Highclere Castle. And later that year, in October, he hosted a runway show at the castle itself.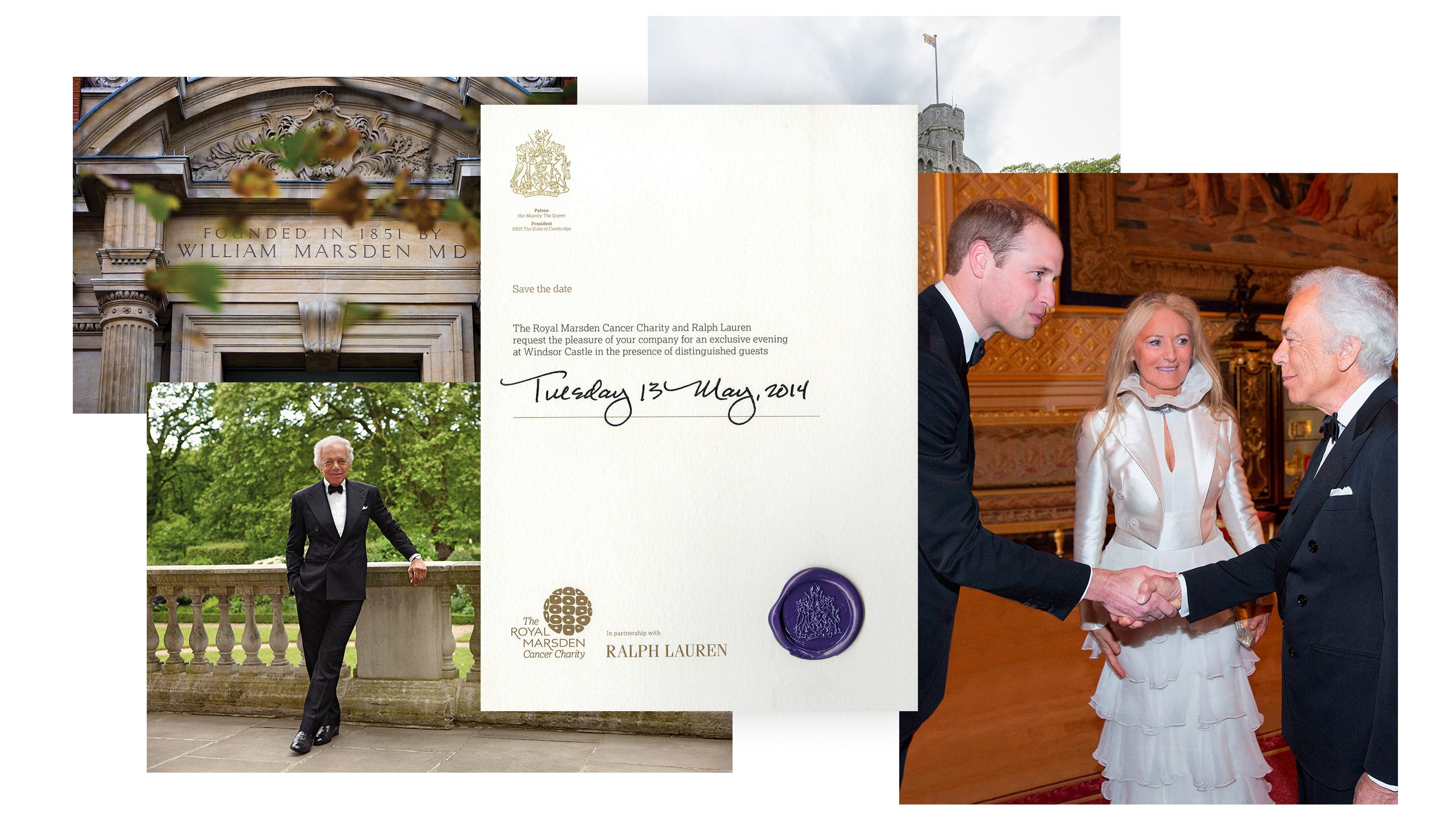 In 2014, Ralph partnered with The Royal Marsden, the largest cancer center in Europe, to open the Ralph Lauren Centre for Breast Cancer Research, a world-class research facility, and attended a gala dinner at Windsor Castle hosted by HRH The Duke of Cambridge, President of The Royal Marsden, to celebrate the innovative work of the organization. The following year, Ralph was honored with another royal dinner at Althorp, Princess Diana's family's estate for more than 500 years. Along with Ralph's son, Andrew Lauren, Charles Spencer, the 9th Earl Spencer, cohosted the event, which honored the 15th anniversary of Pink Pony and included a fashion presentation.
In 2017, Ralph built on the success of his New York restaurant, the Polo Bar, with Ralph's Coffee & Bar on Regent street.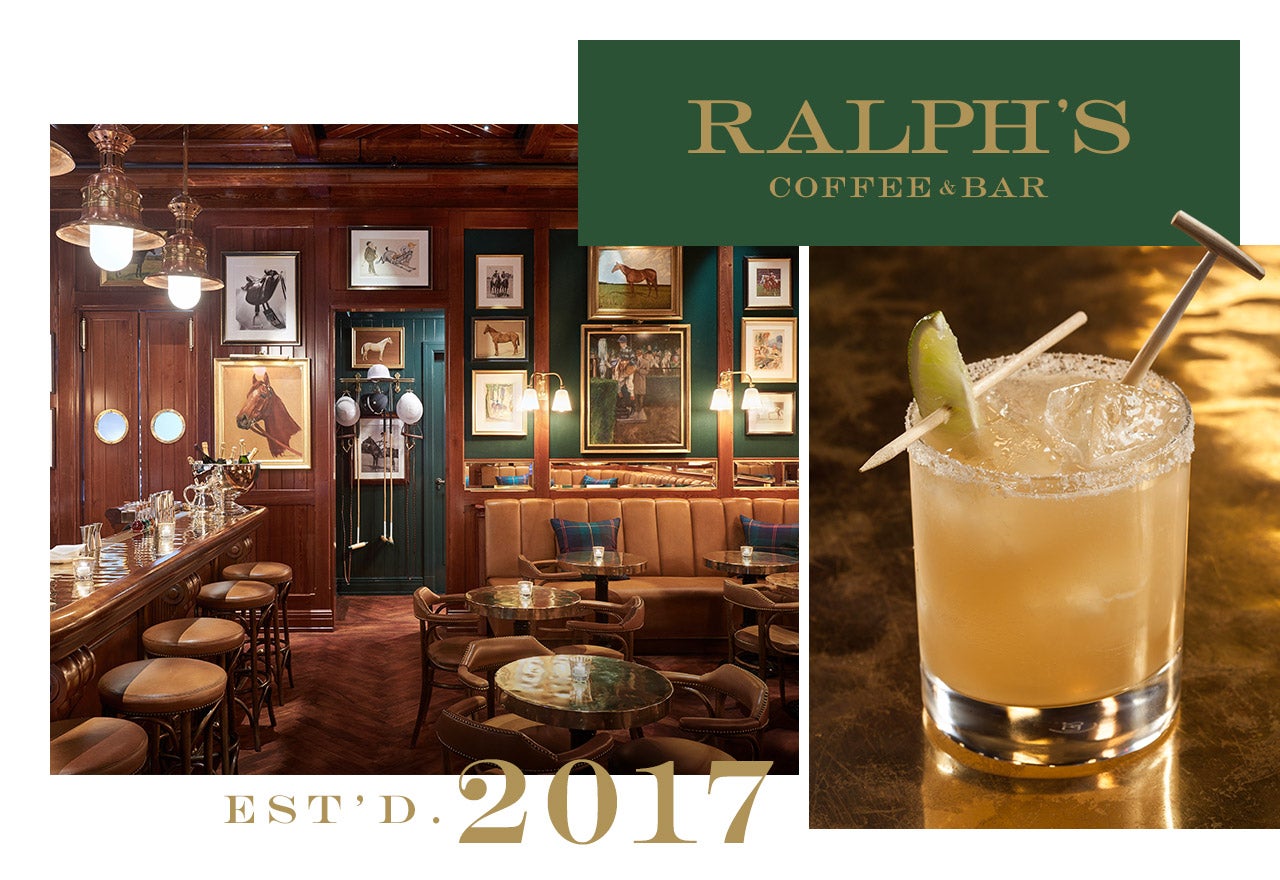 Opened in concert with a new Polo flagship on Regent Street, and in keeping with the vision of The Polo Bar, the restaurant embodied London club style filtered through Ralph's American vision. Which means it's the perfect place to stop for traditional afternoon tea, and New England–style lobster roll.
And then in November 2018, perhaps the highest of high points: Ralph was made an Honorary Knight Commander of the Most Excellent Order of the British Empire, or KBE, the greatest honor the kingdom awards to non-Britons. It's a recognition of Ralph's extraordinary contribution to British life over his career, celebrating his impact on the worlds of fashion, business, and philanthropy. His company employs thousands of Britons, and supports still more in the textile and fashion industry, while Ralph himself has raised more than $1 million for the fight against cancer in the UK.
While Ralph has always found inspiration in the present moment, his aim has also been to create something that lasts—whether that something is an ad campaign, a philanthropic institution, or, of course, the clothing itself. It all comes down to the British principle of timelessness. "Europeans have a true appreciation for heritage and tradition," he says. "Especially the English. In America, if you discover a hole in a sweater, you throw it out. In England, you pass it on to your child."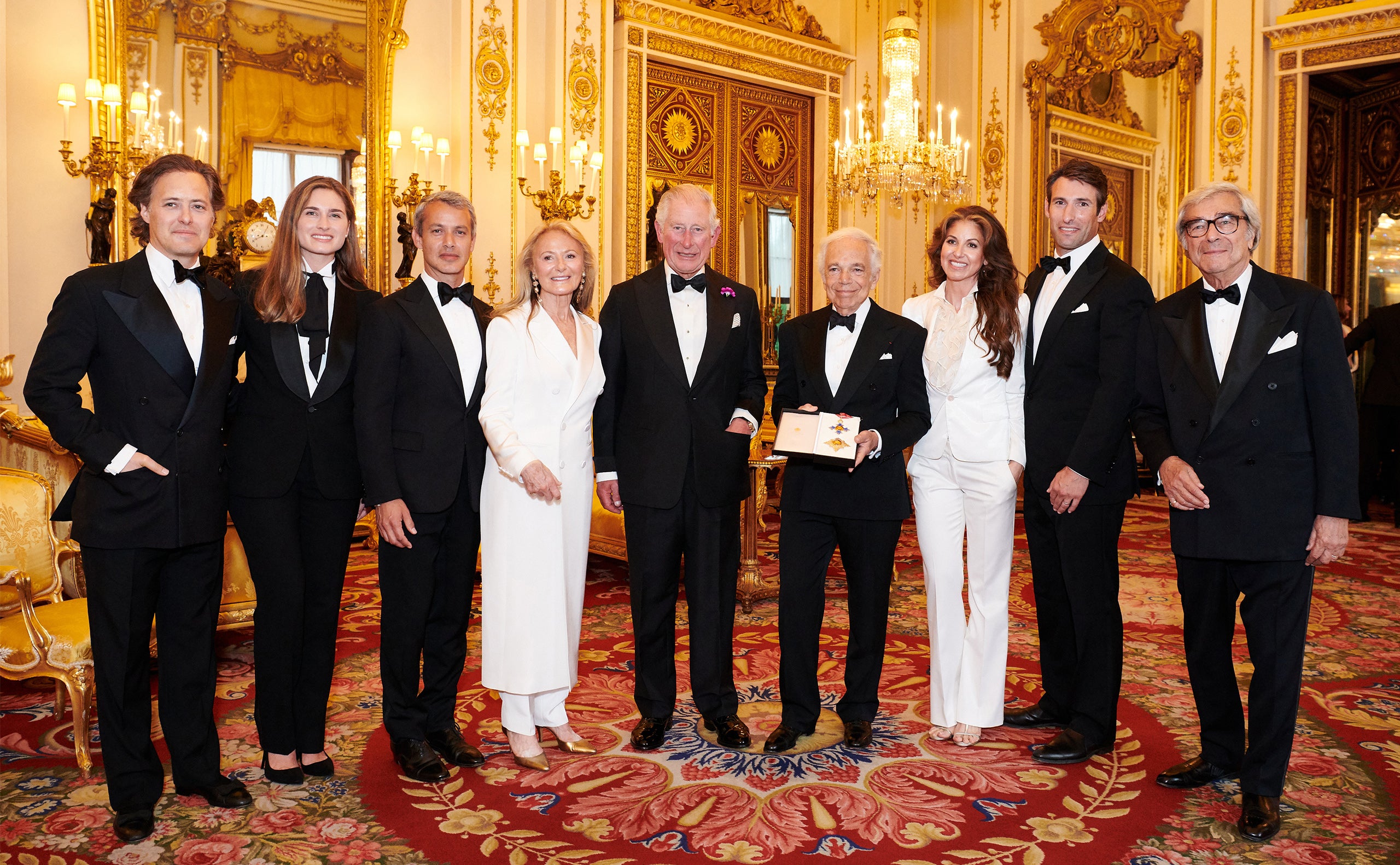 PAUL L. UNDERWOOD is a former editor at Ralph Lauren. He is based in Austin, Texas, where he lives with his wife and two children.