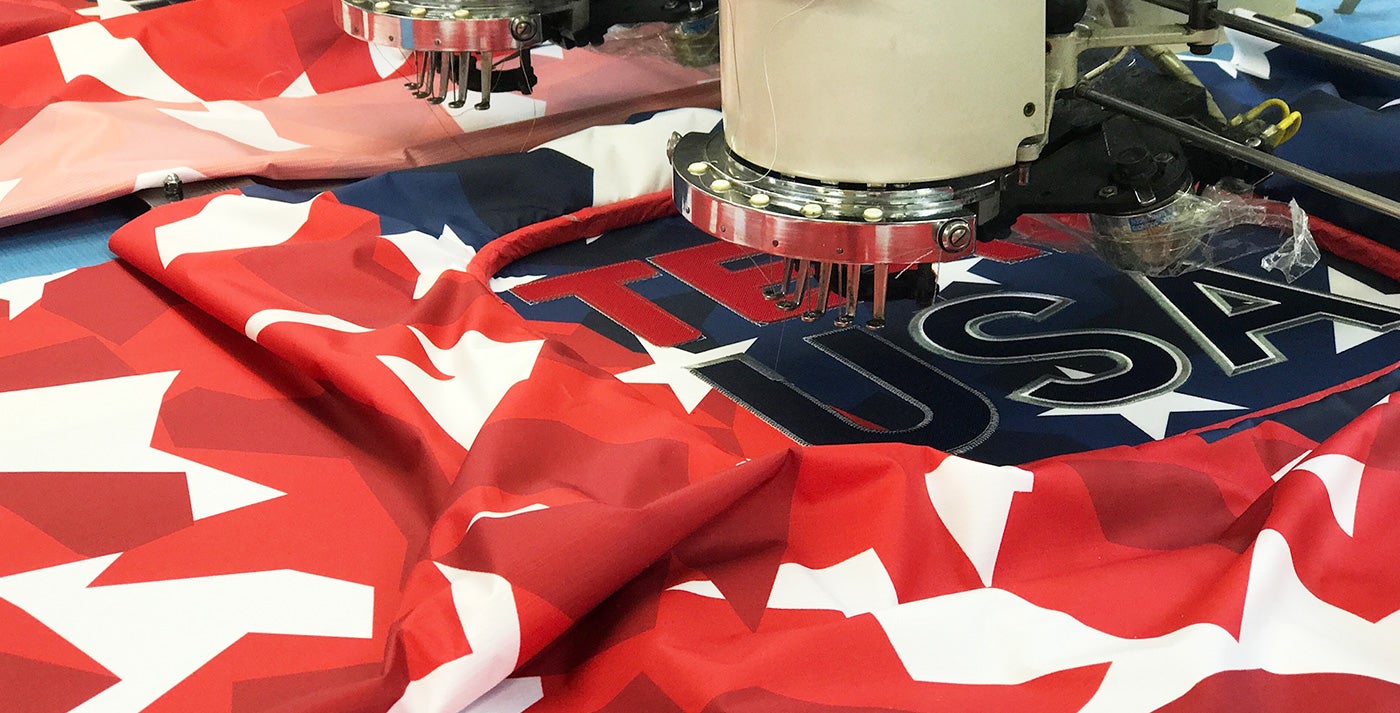 Style
Made in USA
Ralph Lauren's 2018 Team USA uniforms bring American craftsmanship to the global stage
At the Olympic Winter Games, every country in the world sends its very best to compete on the world stage. We speak, of course, of the figure skaters, hockey players, and other winter-sport athletes who vie for gold. But we also refer to what those Olympians wear during the opening and closing ceremonies: uniforms designed to represent their countries and express the essence of what makes them special.
It's no wonder, then, that the United States of America will again wear uniforms designed in New York City by Ralph Lauren, and made from American materials by the best factories in the country, if not the world.
Each has a unique story to tell, beginning with the aptly named Better Team USA. The family-owned company—based in Clifton, New Jersey—created the groundbreaking parka the athletes will wear at the opening ceremony.
While Better Team USA has been around since 2011, the family's story goes back several generations. Company leader Martin DiBattista's great-grandfather was a tailor in Italy, and his grandfather was a patternmaker who worked with Ralph Lauren in the 1970s and '80s. Now, Better Team's roughly 40 employees create masterpieces of American technique: DiBattista proudly notes that the opening ceremony parka's sleeve alone contains 13 separate pieces of fabric, while most parkas only have 13 pieces altogether.
During the opening ceremony, the athletes will also wear that most American of garments—blue jeans. Those were made in El Paso, Texas, by ROICOM, a company with 213 dedicated employees. The company is owned by ReadyOne, a not-for-profit where 75 percent of the work hours are handled by people with disabilities, and where no disabled veteran seeking work is turned away. (One of the company's primary clients is the US military, for whom it makes training gear and combat uniforms.)
The jeans produced by ROICOM are made from a special high-performance stretch denim, developed in partnership with a storied North Carolina mill, along with vintage-inspired hand-sanding and whiskering. The end result, says Roy Schiefner, operations general manager at ROICOM, is "originality at its best."
This being the Olympic Winter Games, priority number one for the opening and closing ceremony uniforms is keeping the athletes warm (the average nightly low temperature in PyeongChang in February is a bone-chilling 17 degrees F). Two California companies are making sure the uniforms do just that. The first, Andari, made the team's opening ceremony hat and base layer; the closing ceremony sweater and mittens; and more. (Customized versions of Andari's made-in-the-USA opening ceremony and villagewear hats are available for purchase, with proceeds helping to support the USOC.) Andari is run by brother-sister duo Wei and Ilona Wang, whose parents opened the company in 1991 just outside LA. The senior Wangs nearly closed the factory during the Great Recession, but the younger siblings were able to keep the business going with the help of key clients, including Ralph Lauren, who also enlisted Andari to produce uniforms for Sochi 2014.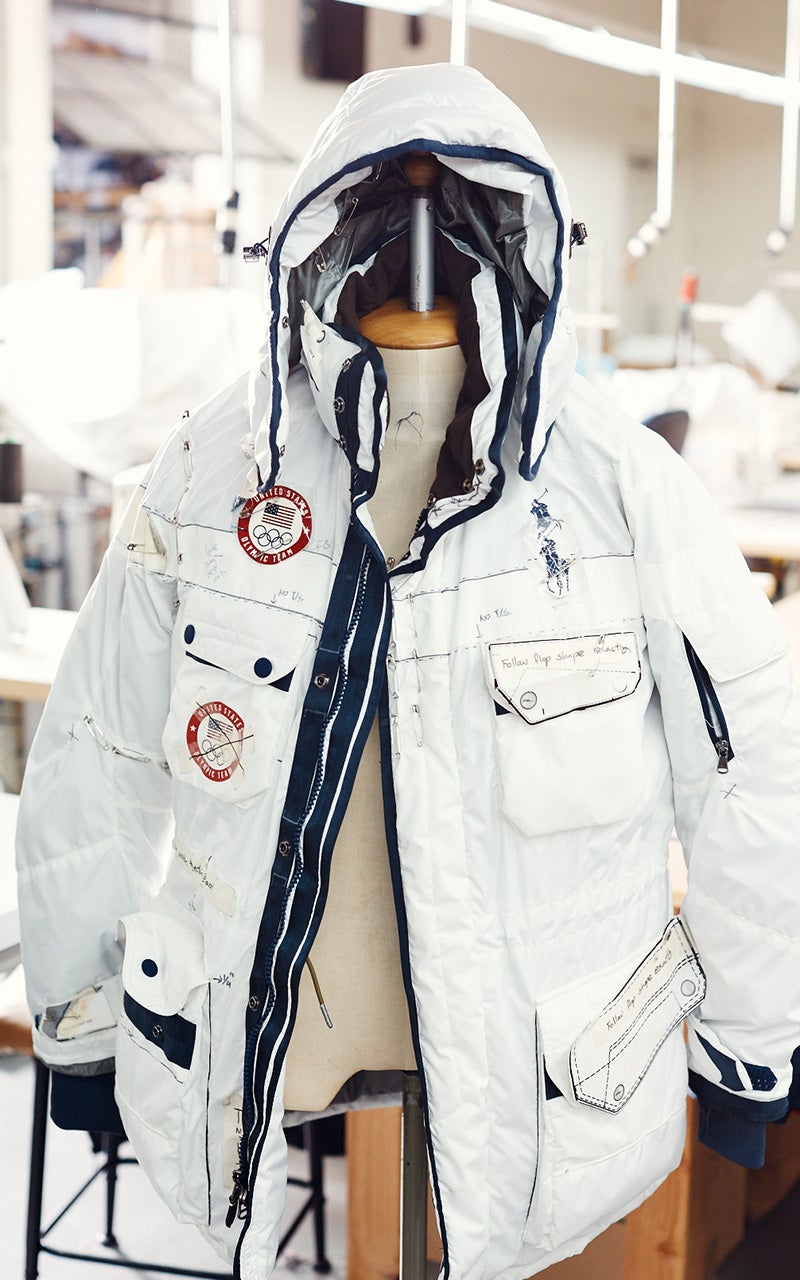 Other knit pieces, including the opening ceremony sweater and closing ceremony hat, are produced by Ball of Cotton, which was founded in 1991 by husband-and-wife duo Eddie and Elizabeth Park out of a small factory in LA. Today, their son Jonathan oversees a 13,000-square-foot facility in nearby Commerce, California, where 30 employees produce all the brand's garments—including the aforementioned sweater and hat—by hand. "There is a sense of pride across the factory in making the uniforms for Team USA," Park says. "The work ethic from the whole Ralph Lauren team and the tenacious team here at Ball of Cotton complement each other, in that we both strive to have an end product that physically and visually expresses [a level of] quality, comfort, and workmanship that's representative of our country."
There is a sense of pride across the factory in making the uniforms for Team USA.
Finally, back in Ralph Lauren's hometown of New York City is Echo, which produces the shearling gauntlet gloves worn by athletes in the opening ceremony. Their signature suede fringe and Native American–inspired beading are examples of Mr. Lauren's insistence that these uniforms showcase all facets of American design.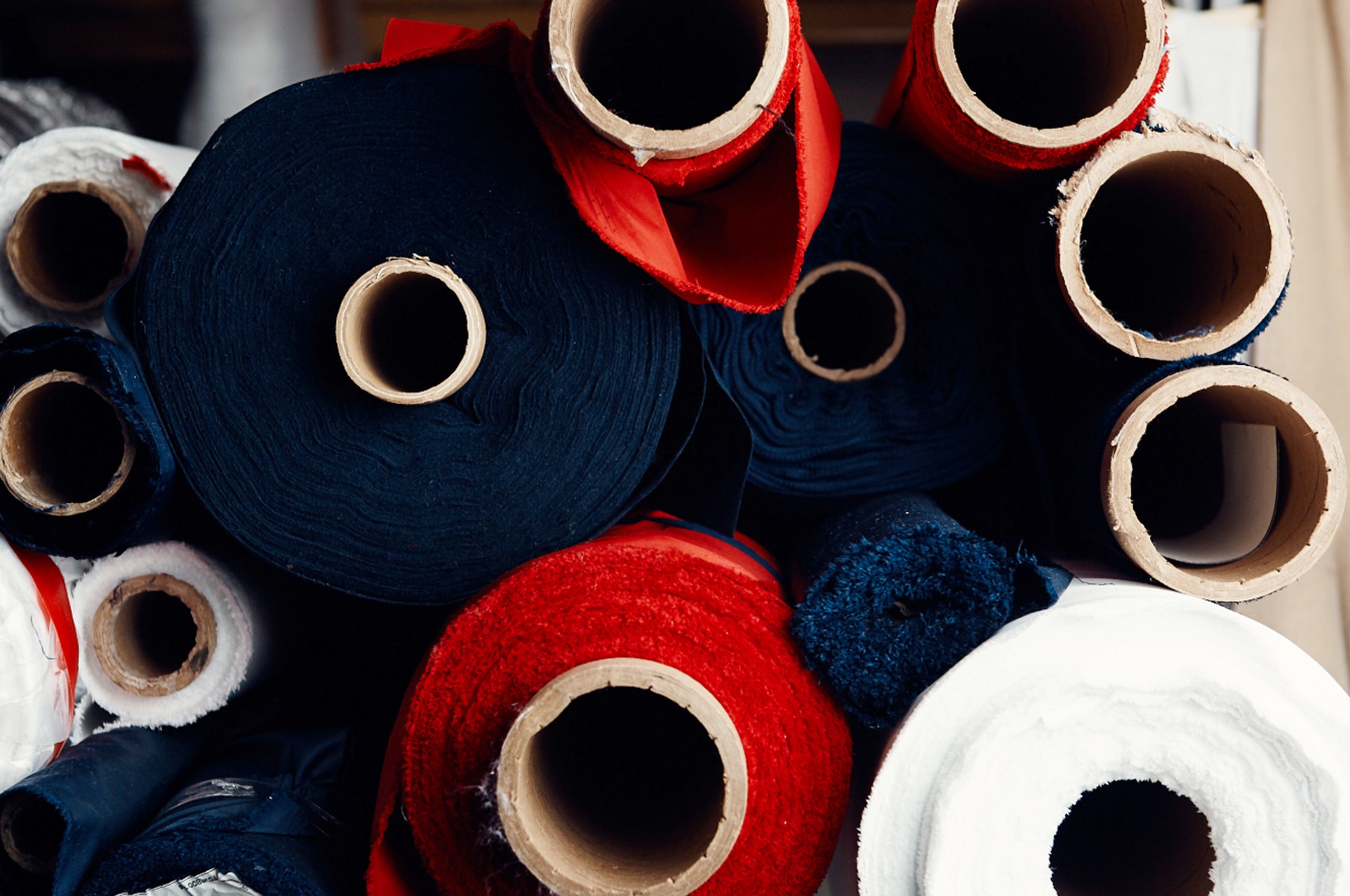 Others who contribute their energies and artisanship to producing the Team USA collection include Graham, North Carolina–based sockmaker Hotsox; New York City's HC Contracting (which makes joggers); Scosha in Brooklyn (bracelets); El Paso, Texas–based Magna (belts); and New York's Trim World, which has produced an array of patches, threads, and more artful embellishments.
Ralph Lauren's commitment to American craftsmanship extends beyond manufacturing to raw materials, and the Team USA uniforms were produced with homegrown materials. One such provider is Imperial Stock Ranch, a 145-year-old family-owned sheep and cattle ranch located in Oregon's high desert, which provided the wool for the hats, sweaters, and other pieces in the opening and closing ceremony uniforms. The wool from Imperial Stock Ranch was then spun into yarn by National Spinning, an employee-owned manufacturer and distributor based in North Carolina.
In the end, countless Americans will have helped dress the Olympic athletes representing the country in PyeongChang. And—just as behind every Olympic athlete there's a team of coaches and trainers working night and day to help them reach their potential—behind every piece in the Team USA collection is a team of workers with the same level of dedication to their mission: to make sure America looks its best on the global stage.
is the former executive editor of RalphLauren.com. He is based in Austin, Texas, where he lives with his wife and two children.